Some posts contain compensated links. Please read this disclaimer for more info.
10 Best Things to Do in Rogla, Slovenia
Written by Kevin from Kevmrc.
Rogla is a small municipality in Slovenia, mostly famous for the Rogla Ski Resort.
But there is so much more to do in Rogla than just skiing!
The Rogla Ski Resort is the most visited
ski resort in Slovenia
(or second, depending on years), and it offers a lot of activities. Yes, there are some activities related to skiing, that can only be
done during winter,
but there are also a lot of other activities, that can be done all year round.
In this guide, we'll learn more about Rogla, how to visit, and we'll see the 10 best things to do in the area.
Where Is Rogla?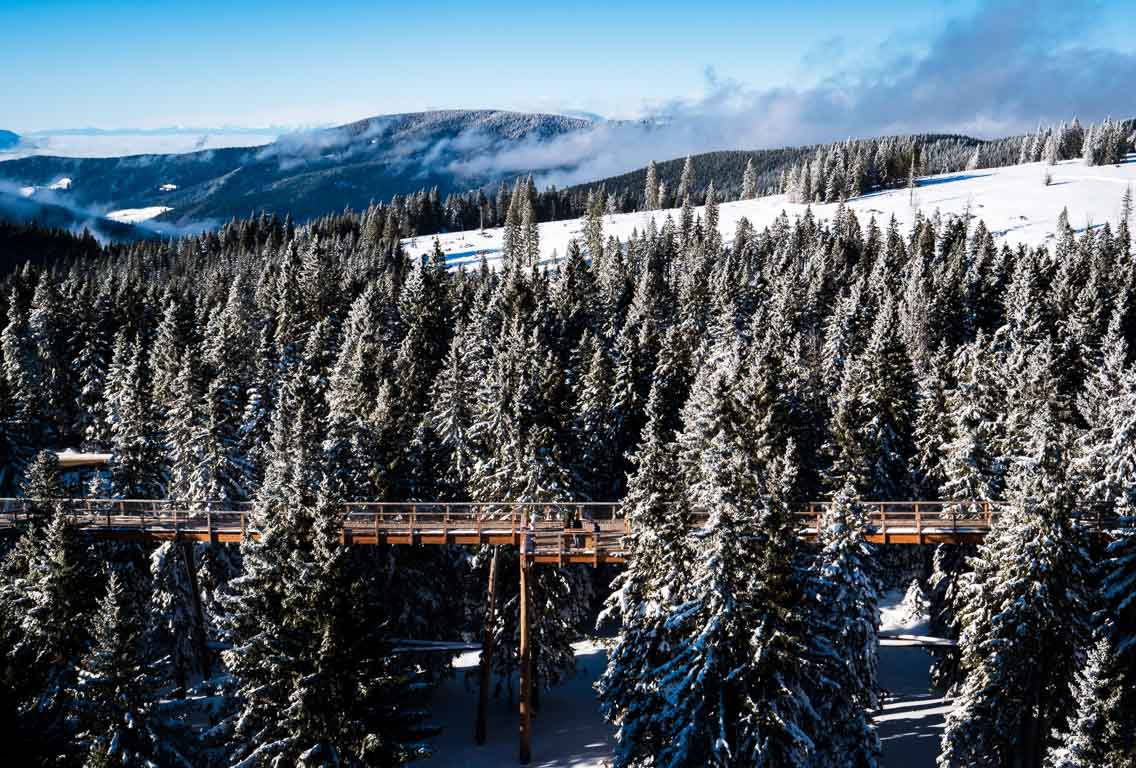 Rogla is located in the Savinja Statistical Region, in the North East of Slovenia.
The best way to reach Rogla is by car; you'll find below driving times from major nearby cities:
Rogla from Celje: 1h
Rogla from Velenje: 1h
Rogla from Maribor: 1h
Rogla from Ljubljana: 1h30 on the A1/E57 with tolls, or 2h30 on the A2/E70 without tolls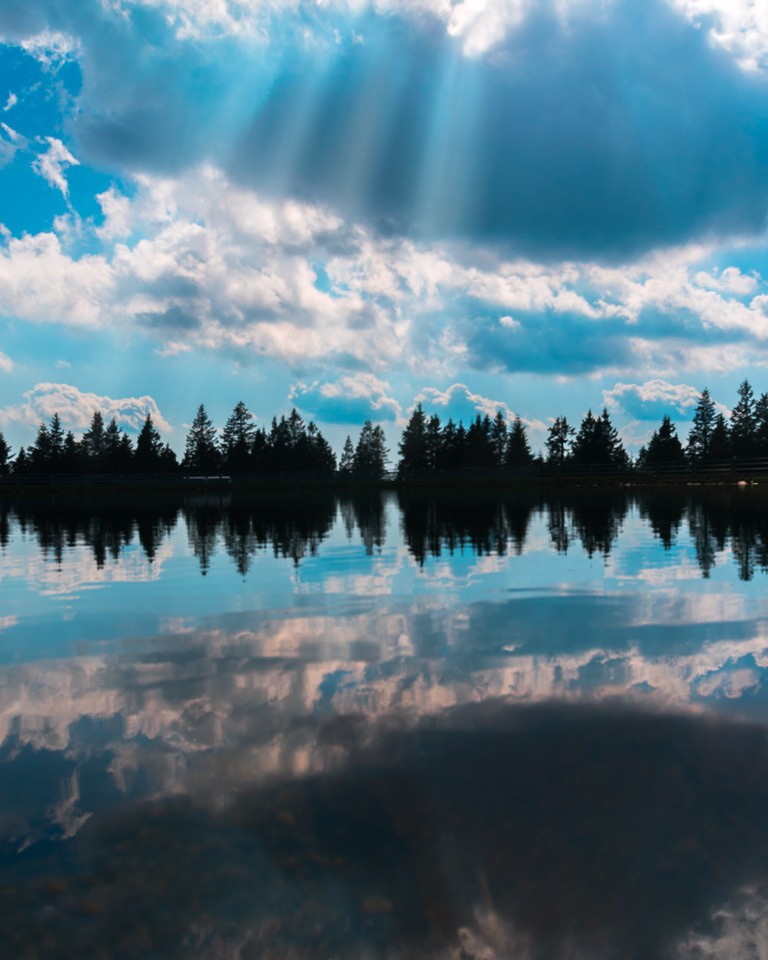 If you don't have a car, don't worry. You can still reach Rogla by using the bus.
Bus From Celje
Bus Celje-Zreče then bus Zreče-Rogla
Time: 2h10
Cost: 6€ one-way
Bus From Maribor
Bus Maribor City Center-Zreče then bus Zreče-Rogla
Time: 2h30
Cost: 8€ one-way
Bus From Ljubljana
Bus Ljubljana-Zreče then bus Zreče-Rogla
Time: 4h
Cost: 16€ one-way
Now that you know where Rogla is, and how to get to it, let's see when is the best time to visit!
When Should You Visit Rogla?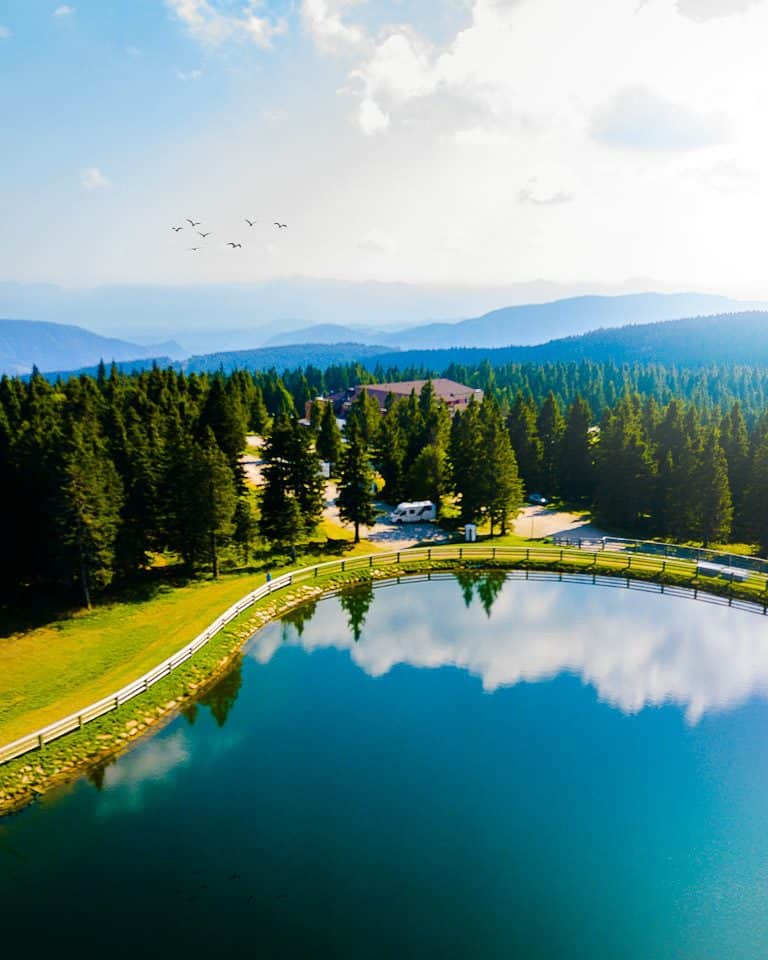 Well, it all depends on what you're looking for.
Interested in all snow-related activities (skiing, snowboarding, sledding, …)?
Then winter is the best time for you to visit!
Looking for a place to escape the hustle & bustle of the city, peaceful, and you love being outdoors, and being active?
Then the end of spring to late fall are perfect dates for you!
Alright, now let's see the best things to do there, and why you should definitely consider a trip to Rogla!
What To Do In Rogla?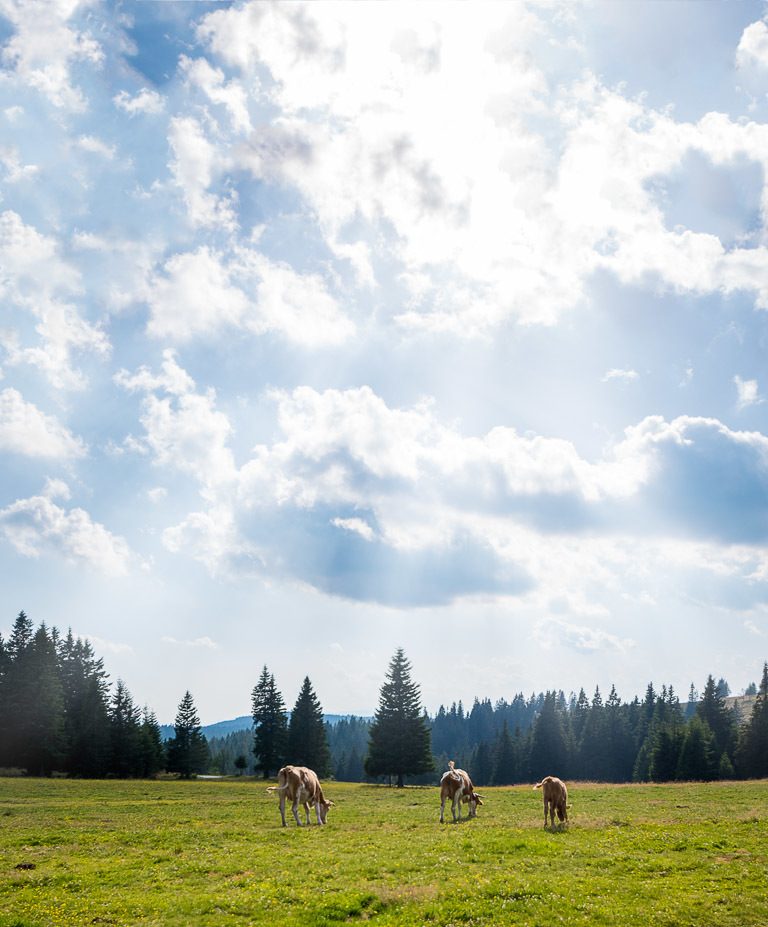 Being a ski resort, you'd be right to assume that Rogla has plenty of snow-related activities. But don't worry, there is plenty of things to do in the area, for everyone, and for all seasons.
Yes, even in the rainy days!
Let's jump right into the best things to do in Rogla.
Ski And Snowboard On The Slopes
The Rogla ski resort offers 16 slopes, with difficulty level ranging from beginners to competitive athletes. This big playground is the perfect place to enjoy snow sports!
On top of the natural snow, the ski resort also uses technical snow (artificial snow) to prolong the period where you can ski: you can effectively ski and snowboard in Rogla from the end of autumn to the beginning of spring.
Day Pass: 35€ Adults – 21€ kids under 14 years old
When: December 1st to May 1st
Enjoy Night Skiing
If you want to take your ski experience to the next level, you can try night skiing!
From Thursday to Sunday, the
ski resort
is open at night. 2 of the 16 ski slopes are open from 5pm to 9pm, and they are illuminated, allowing you to keep on skiing for even more hours!
Day Pass: 22€ Adults – 13€ kids under 14 years old
When: December 1st to May 1st, Thursday to Sunday from 5pm to 9pm
Get Your Adrenaline Dose At The Fun Park
Are you more of an adrenaline junkie? Then you'll love the Fun Park!
The Fun Park is where you'll probably spend most of your day. You'll find there a half-pipe, and more than 15 jumps!
When: Winter
Race On The Sledding Track
Another great thing to do in Rogla for adrenaline lovers is to race on the sledding track.
You'll take the draglift to the top of the mountain, at 2,700 meters high (8,858 feet). From up there, it's a 1,360 meters descent in your sled, on railing tracks. You can go alone or with another person, and you can speed up to 40km/h (25mph)!
Cost: 6€ Adults – 4.5€ Children
When: All year round
Indulge In Local Food
After all of these activities, you'll need to fuel up. This is the opportunity to try the local cuisine, in one of the many restaurants in the area.
Try the Pohorje pot, a local porridge with seasonal vegetables and meat (optional), and the pan-fried meat dishes that will satisfy all food lovers!
When: All year round
Hike One Of The 9 Hiking Trails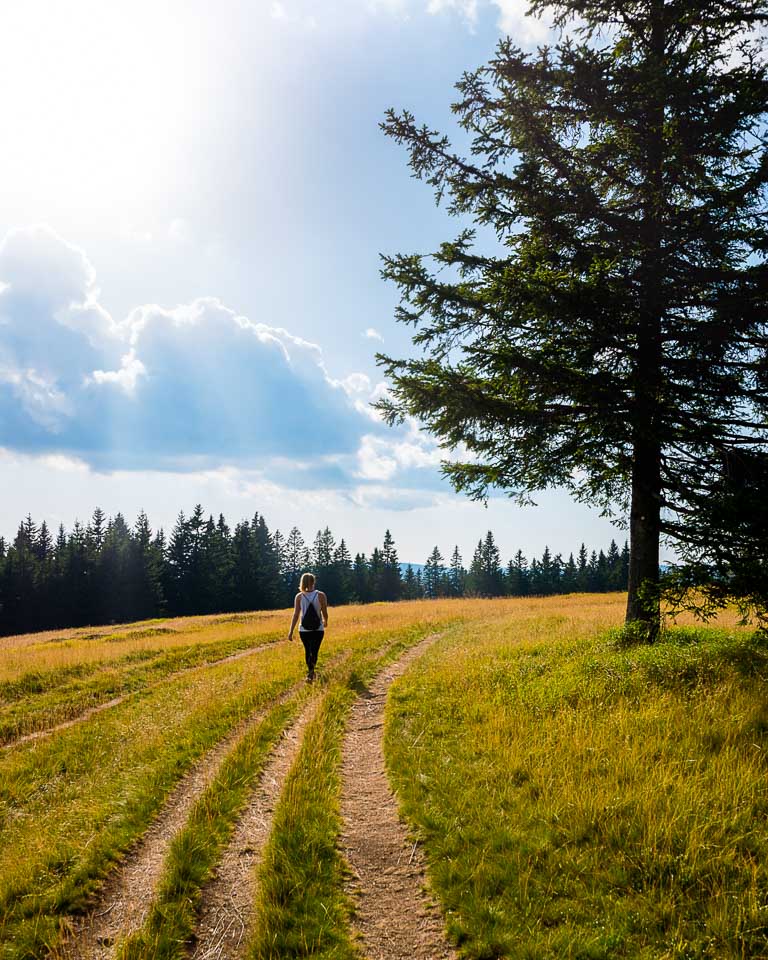 Rogla is a beautiful part of Slovenia, and there are plenty of beautiful things to discover in the area. You'll find 9 different hiking trails in Rogla, perfect to keep you outdoors for several days!
Here are a few places to check out:
Osankarica mountain
Ribnica Hut
The 20 Lovrenška Jezera Lakes
Črno Jezero Lake
During the ski season, Rogla usually attracts tons of people; however, in the other seasons, it's a less popular area. Which means that you will have the place to yourself! Rogla is a lovely place to hike, not filled by tourists, and you'll be able to fully immerse in nature and enjoy a peaceful time outdoors. It reminded me of my time
hiking the Picos de Europa National Park in Spain
!
Cost: Free
When: Spring, Summer and Fall
Enjoy The Treetop Walk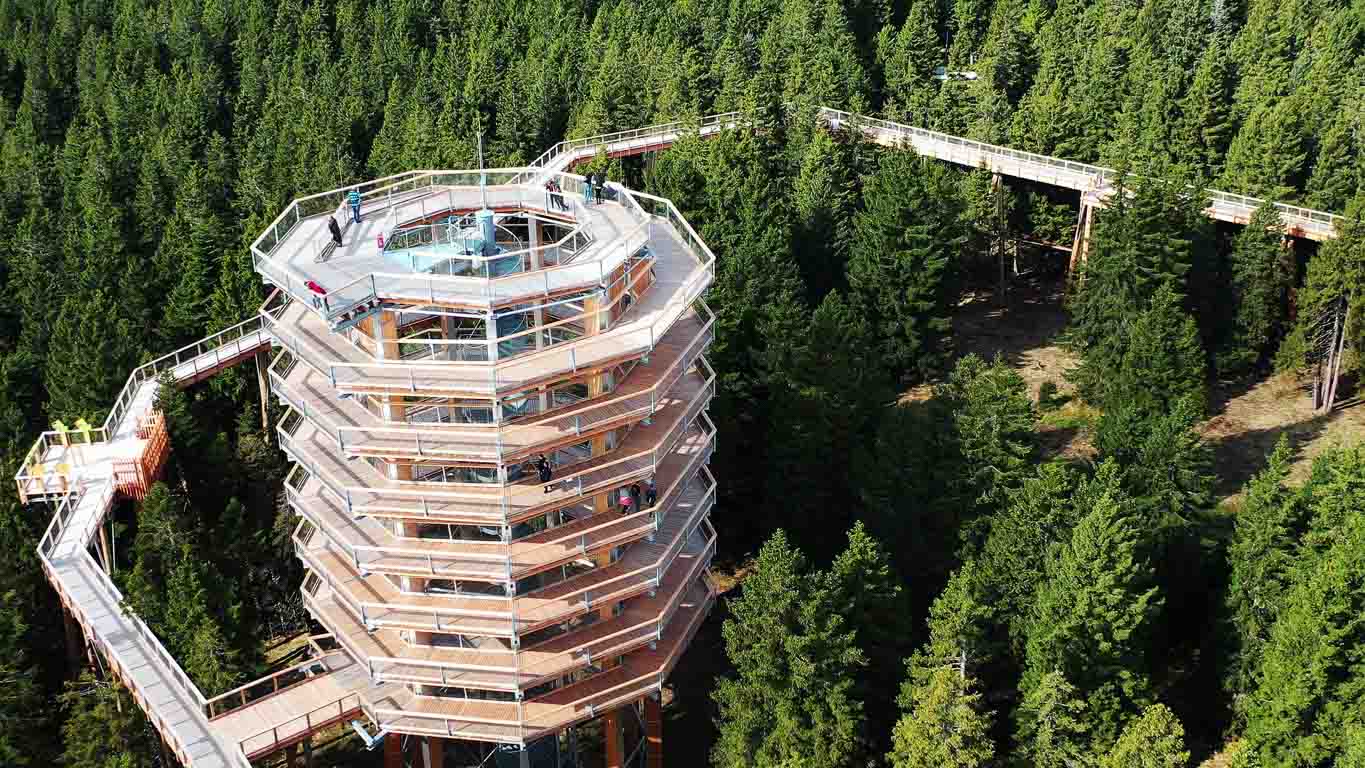 If you've already been to Rogla in the past, this is a good reason to come back; and if you've never been, this is a nice experience to try!
What are we talking about? The Pohorje Treetop Walk, that recently opened in the end of 2019.
It's a wooden walkway, 20 meters above the ground, allowing you to walk in the middle of the treetops.
This 1,000 meters path is really a one-of-a-kind experience, and it gives a different perspective of the area. The best part of this treetop walk is the tower in the middle of the path, 37 meters high. From the top of the tower, you'll have a panoramic view over the Pohorje valley, with the mountains in the background.
Cost: Free
When: All year round
Visit The Pohorje Village With Your Kids
Rogla is also a good place to visit if you're looking for somewhere to go with your kids. There is plenty of activities for your kids, and they're sure to have a wonderful time.
The Pohorje Village is a miniature wooden village, a replica of a real Pohorje village. In each of the 9 houses, kids will learn more about the history of Pohorje and its people. In addition to this, they will also find games in each house, the perfect way to keep them occupied for a whole afternoon, while learning and developing their skills at the same time!
Other activities for kids in Rogla includes the trail of the senses (a barefoot walking path) and the Rogla ranch.
Cost: Free
When: All year round
Go Cycling Or Extreme Mountain Biking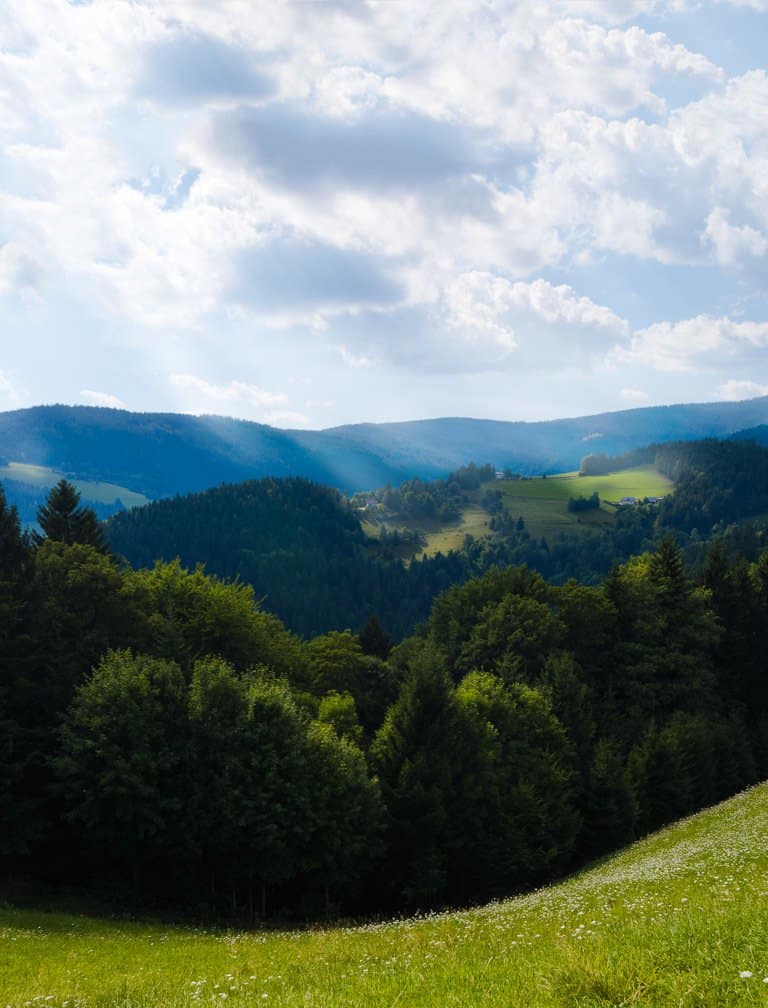 Just as riders will love Rogla in winter with all the ski and snowboard slopes, they will love the other seasons with the
bike trails
.
The 3 major bike trails in Rogla are perfect for the whole family to get out and enjoy being outdoors. Bring your own bike or simply rent one on the spot, and spend your day cycling around the forest and valley, discovering new sights and getting your energy pumping.
Ready For Some More Adrenaline?
Then you'll love the Rogla Bike Park, an epic mountain bike park with 6 trails ranging from different difficulty levels.
On these mountain bikes trails, you'll find sweet descents, wooden bridges, curves and even table tops obstacles!
Costs:
Cycling: free if you have your own bike
Bike rental: Adults 20€/day – Kids 14€/day
Mountain Bike Park: 2 hours for 9€ – 4 hours for 12€
When: Spring, Summer and Fall
Get Moving in the Sports Hall With Over 10 Sports
And finally our last item on this list of 10 things to do in Rogla:
Enjoy The Sports Hall!
Well, it's actually not one item, as there are more than 10 sports available, but you get the idea.
Rogla is a great destination for being outdoors, and generally to stay active. The sports hall allows you to get your body moving and enjoy your sport of choice, whether indoor or outdoors, all year round.
Here is the list of sports you'll find in the sports hall (on top of the riding sports we've seen above):
Tennis
Table Tennis
Fitness center
Indoor field hockey
Climbing Wall
Badminton
Squash
Volleyball
Basketball
Handball
Altitude room training
Cost: from 7€ to 80€ depending on the sport
When: All year round
So there you have them, the 10 best things to do in Rogla! Now let's see where to stay in Rogla for when you do visit.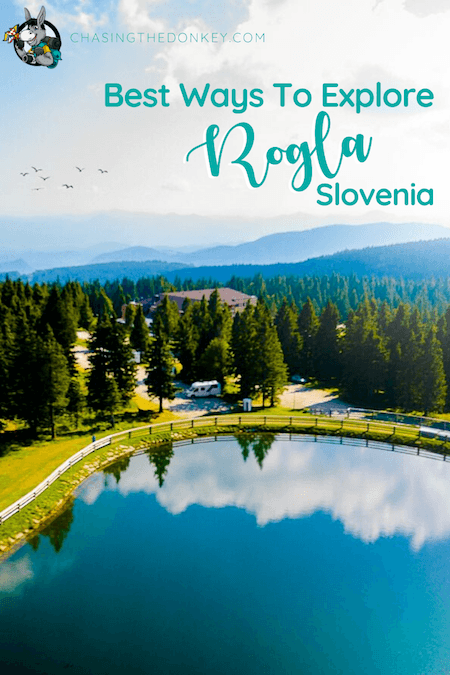 Where To Stay In Rogla
Ready to visit Rogla? Great!
Now you need a place to stay to enjoy all of the activities this area has to offer.
You'll find below the best places to stay in Rogla:
Charming Apartments On Rogla
This full apartment is the perfect place to stay when visiting Rogla. Right next to all the activities, with a private patio and a mountain view, it will be your home away from home.
Apartma David Rogla
Another full apartment perfect for up to 4 people, literally 350 meters away from the Ski area. It's one of the most popular in the area, so make sure to book fast if it's available!
More Slovenia Travel Blog Posts
Share