Some posts contain compensated links. Please read this disclaimer for more info.
Things To Do In Maramures, Romania
Written by local travel writer Corina from secretromania.com and anothemilestone.eu
When you say Romania, most people think that Transylvania is a major attraction here. Yes, Transylvania has its pluses, and nobody can deny that.
But once you start reading more about Romania and its other regions, you discover that each one of them has something appealing. Maramures, the northern part of Romania, will offer you more than one reason to come here. It is considered a place with unspoiled nature and well-preserved traditions, a place where people can enjoy food and landscapes as they were 100 years ago.
Before traveling here, it is better to do your homework and learn when is the best time to visit it, how can you get there, where to stay, and what things you can do in Maramures.
Three days are enough to check all the main attractions here. But if you need a relaxing holiday, plan a whole week, and you will have time to savor some walks in the forest, easy hiking, and traditional activities.
When Is The Best Time To Visit Maramures
When you decide to visit Maramures, consider that here winter is winter (with snow and maybe freezing temperatures) and summer is summer (temperatures around 35 Celsius degrees). And that applies all over Romania.
If you are not a big fan of extreme temperatures, probably spring or autumn is a good choice. These seasons can be rainy but also full of wonderful colors. To see the blossom trees and green gardens, book your trip in Spring. During Easter, you will have the chance to see some of this region's traditions: painted eggs, traditional costumes, and delicious food. Autumn is even more colorful than Spring: all shades of red, yellow, orange, and green can be seen!
Summer is the holiday season. It may not be as warm here as in a big city, but summer in Romania is hot and Maramures is no exception! But it is the perfect time to enjoy nature and mostly stay outside as much as possible! It may be a little more crowded than usual but only at the main attractions. The hills, gardens, and forests will be just yours!
Winter can be tricky here. If you don't like snow, I don't recommend winter at all! But if you don't have a problem with cold weather, Maramures will reward you with some fantastic white views. Christmas is another great moment to experience the local traditions.
The only thing with winter is that if you decide to come in January or February, some of the attractions are closed, or their winter schedule is short. And once you have determined the best time to visit this exciting place, it's time to choose how to get there.
Things To Do In Maramures, Romania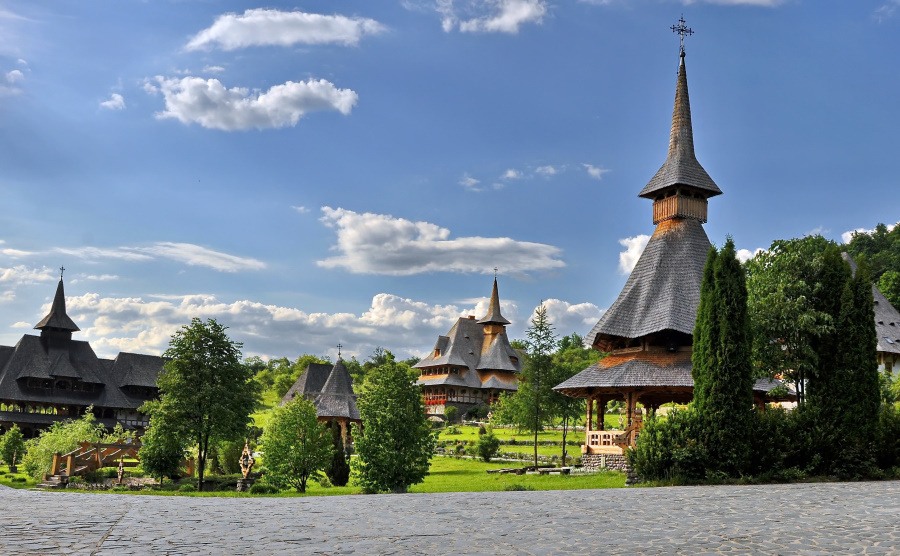 The best thing to do in Maramures is to relax. Enjoy the quiet life here, the nature charging your batteries, the good, natural food. There are not many corners around Europe so well preserved, which is something Maramures can take pride in.
But besides relaxing, there are other things to do here and places to visit so that you can have a full experience.
Visit The Wooden Churches In Maramures
The wooden churches in Maramures are known for their impressive architecture and old history. Even though almost every village has a wooden church (there are more than 100 wooden churches in the region), only 8 of them are UNESCO heritage, and some of them were built 400 years ago.
These eight churches are very tall, narrow, and were built using a specific technique to combine the wood. Not all of them can receive visitors every day, so it is good to know which one to choose because the road to get to them can take some time. I recommend you visit the Barsana Monastery and the wooden church in Desesti.
Barsana Wooden Church
The most visited wooden church is the Barsana monastery (comuna Barsana, nr. 6, Romania). It was built at the beginning of the 18th century with oak wood, and it has a very tall bell tower (around 57 meters). It has an interesting story because it was moved twice from the original place where it was built. Around 1806 it was moved to the place where it can be found today.
Local painters painted it inside, and today, it is part of a group of buildings that form Barsana monastery. You can visit it every day from Monday to Friday, 8 am – 9 pm.
Desesti Wooden Church
The most accessible wooden church is the one in Desesti, and you can visit it on the way from Baia mare to Sighetu Marmatiei. The painting inside, very well preserved, illustrates scenes from the Bible (very interesting is the one about the fire in hell and the tortures suffered by the ones getting there). It doesn't have official opening hours, but if you get there and you find the door closed, you can contact the person in charge by phone (his phone number is written on the door).
UNESCO heritage's other six wooden churches are in Budesti, Ieud, Plopis, Poienile Izei, Rogoz, and Surdesti. If you like these types of monuments, you can visit them all, but plan your trip carefully because not all the roads are accessible, and you will need more than a day to do that.
Take A Walk In The Merry Cemetery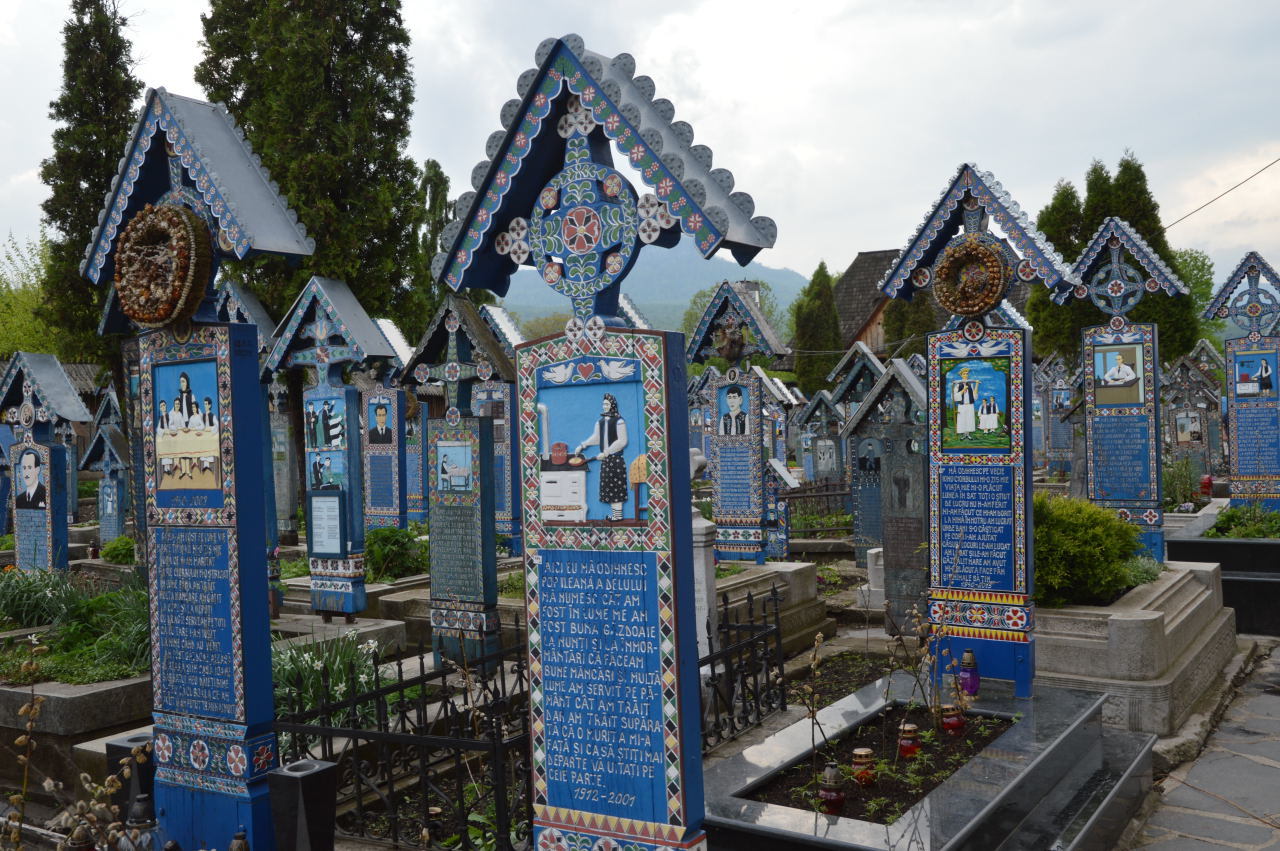 Another popular attraction in Maramures is the Merry Cemetery in Sapanta. Once upon a time, there was a man who hated death. This is how the story of this cemetery begins. That man was Stan Ioan Patras, and he decided to continue Dacia's lost tradition.
The Dacians (Romanians ancestors) believed that death is a happy event because they could meet their major God afterward. Stan Ioan Patras started to design colorful crosses when someone died, and he wrote a short poem on the cross about the life of the defunct. This is how the merry cemetery was created. After Stan Ioan Patras died, his disciple continued his work. Today almost 800 painted crosses can be found here. The most important ones have a sign on them so they can be easily spotted.
Some of the poems are very interesting (for the whole experience, ask someone to translate them for you), but the overall feeling is still sadness after visiting this place. The creator of the Merry Cemetery is buried here, just in front of the church.
Discover The History Of Communism At The Memorial Of Suffering In Sighetu Marmatiei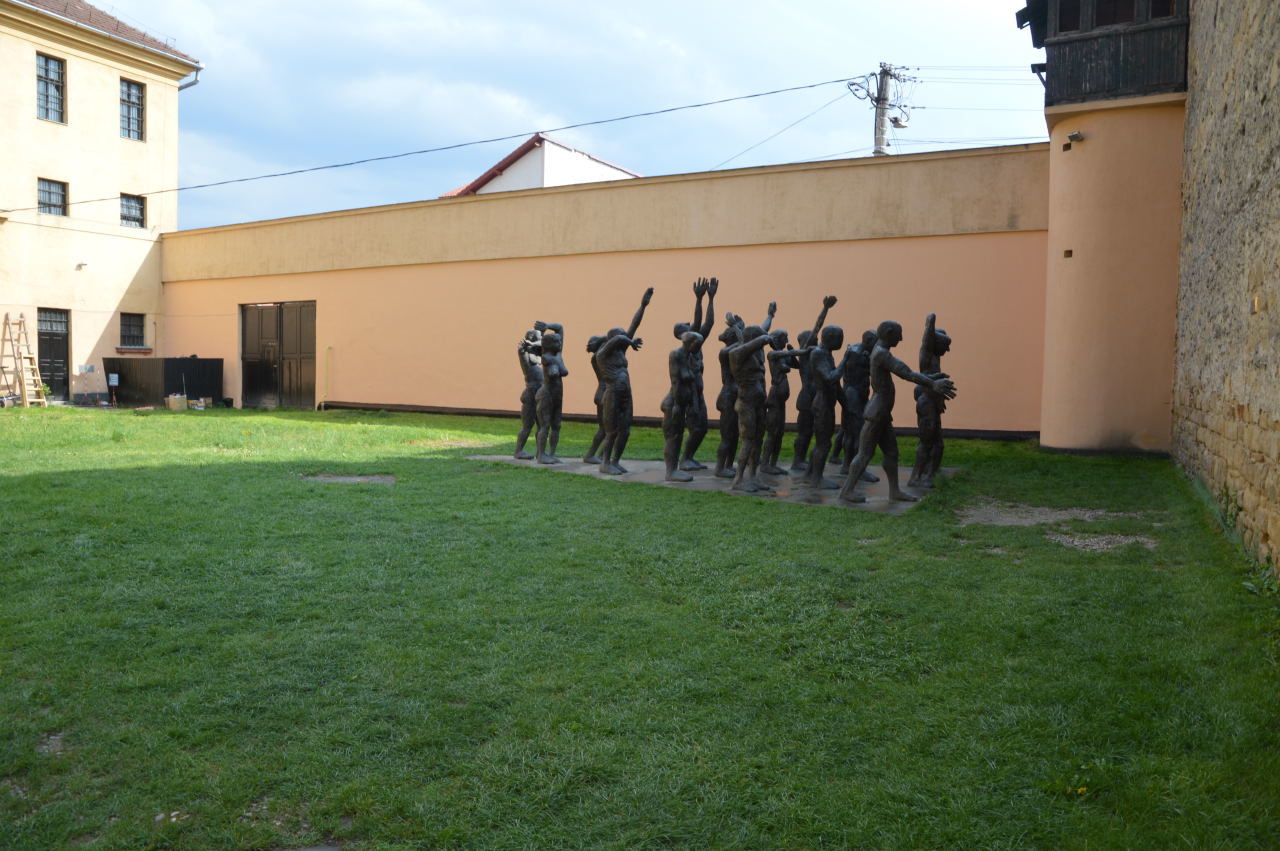 The Memorial to the Victims of Communism and Resistance was opened in the old communist prison in Sighetu Marmatiei. Here you can learn what communism meant in Romania, how it was established, and what happened to people that fought against it. At the entrance, you can read the same motto written in Auschwitz "Those who cannot remember the past are condemned to repeat it." George Santayana.
All notes are in Romanian, but you can find some printed materials in English. After you visit the prison, go in the back yard to see a sculpture: a group of people pushed by a headless body, representing the repressive system. For those interested in the history of communism, a visit here is a must.
Take A Ride With The Steam Train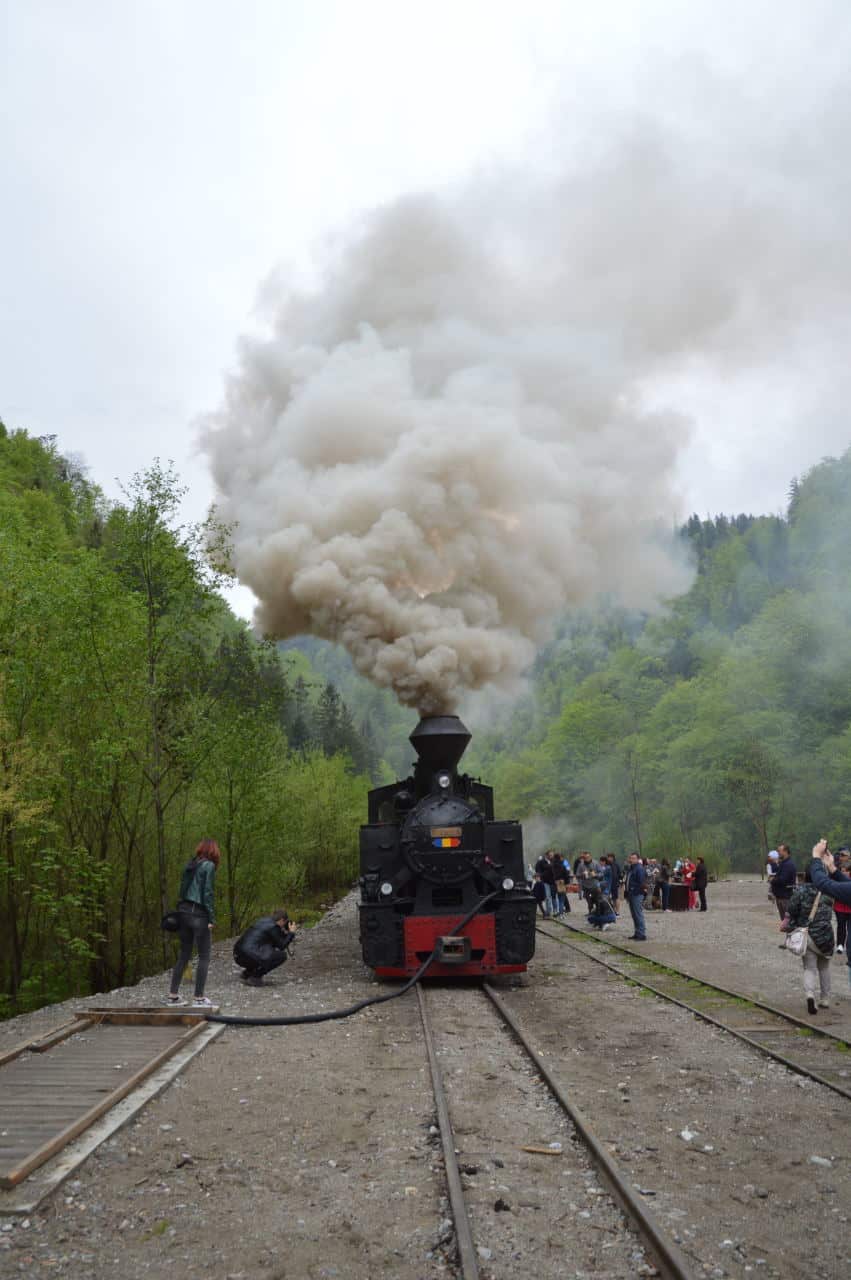 My favorite experience in Maramures is the steam train ride. Every morning, from Spring to Autumn, an old steam train called "Mocanita" departs from Viseu de Sus.
The trip takes around half day. After 2 hours ride in the wilderness of Northern Romania, you will arrive on a green meadow, where you will stop for another 2 hours.
Here you can visit the small train museum, have a traditional lunch, listen to some local music or just lay down and breathe the fresh air – no restaurants, no cars, no phone signal, just a morning in the middle of nature to relax you. The steam train ride is a popular attraction, especially during Summer, so book your ticket in advance.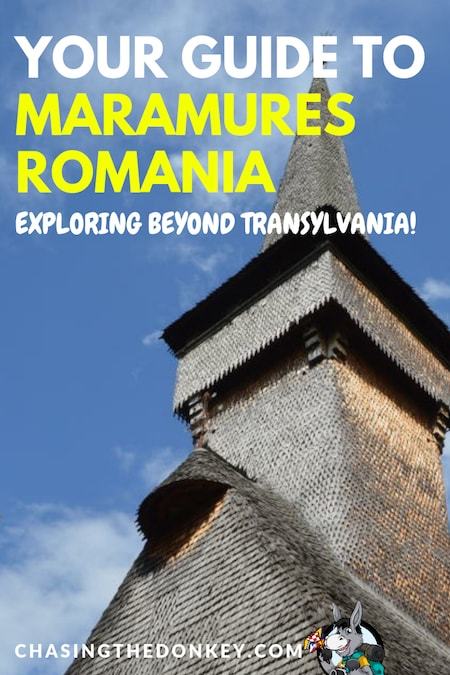 And while you explore this fantastic region, stop from time to time and admire the traditional villages, the old houses with their big, wooden gates, and take a walk on their isolated lanes.
How To Get To Maramures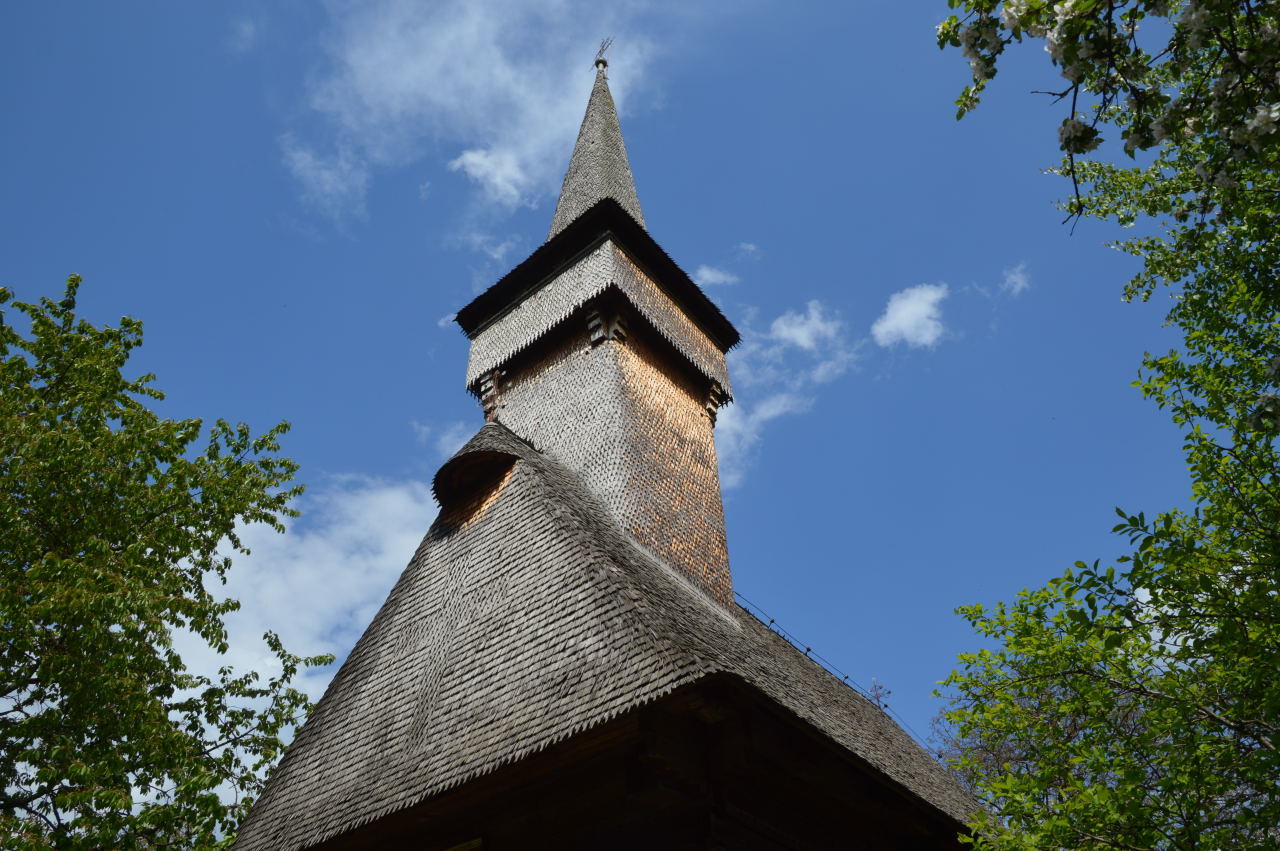 Before you start planning your trip to Maramures, it is good to know that you will need a car to explore this area. Whether you rent one, come on your own, or book a guided trip, a car is necessary to reach the main attractions. Maybe that is why the region is unspoiled: it is not easily accessible.
Getting To Maramures By Plane
The closest airport is the one in Baia Mare (the major city of the region), named "Maramures airport," but you won't find international flights that land here (yet). Another airport is the one in Cluj Napoca. It will take you around half day to get from Cluj Napoca to Maramures, but the airport in Cluj is not very big either.
The two options with enough international flights are Bucuresti, Henri Coanda, or the one in Budapest. Of course, you will need a day by car to get from Bucharest/Budapest to Baia Mare or another flight.
But most tourists stay in Bucharest and take a tour in Romania, including Transylvania and Maramures.
Getting To Maramures By Train
Another option is to take the train from Bucharest (or any other major city in Romania) to Baia Mare. The ride takes around 13 hours, so it is not the best option you have. But if you choose it, you can book your train tickets online.
Getting To Maramures By Bus
If you land in Bucharest, you can also take the bus, and after 13 hours, you will arrive at Baia Mare. The bus is also an option to explore the region for those who don't like driving and do not want a guided tour.
The only thing is that it will take you near the main attractions, but the bus schedule won't allow you to see as many things as by car. Also, some attractions are not reachable by bus. You have to consider all these conditions before deciding the best way to travel to Maramures.
After you have established how to get there, you will have to choose where to stay in Maramures.
Where To Stay In Maramures
An excellent base to explore the region is Sighetu Marmatiei. Sighetu Marmatiei is a small town in the North, and from here, all the tourist attractions are easy to reach.
You can find good hotels B&Bs. If you want to stay in the countryside, choose one of the many pensions around. The majority are decorated traditionally, but you still have some options if you prefer luxury accommodation. The best part about these pensions is that they have huge gardens. You can lay there on the grass and just listen to nature's sounds all day long.
Not all of them offer breakfast, and not all of them have restaurants. If you want to start your day early in the morning, choose accommodation with breakfast included. Food in Maramures is rich in calories and very fat, but delicious. So, for lunch and dinner, consult the menu before choosing a certain restaurant.
Some have only traditional dishes while others also include salads and lighter things to eat. People in Maramures eat a lot of meat, so for meat fans, this is like Paradis. Vegetarians have several options: vegetables cooked in different ways or salads.
These are the main details you must decide before arriving there. And once they are set, you are ready to discover this land where it seems like the time stood still and see what you can do in Maramures.
Nobody that visits Maramures comes back disappointed. Nobody.
People are astonished by its beauty and thrilled with the fact that it seems so isolated, so still. In a world full of gadgets, speed, and big cities, a visit here it's like a breath of fresh air, a trip back in time.
Are you ready to take this trip? What will be on your things to do in Maramures list?
OTHER ROMANIA TRAVEL BLOGS YOU SHOULD READ
Share