Privacy & disclaimers →
9 Peaceful Places To Visit In Romania
Written by Gabriel Murgu from Beyond Romania Travel
After being through a year so full of anxiety, we thought our readers might want to visit some beautiful places that bring some peace of mind – in Romania. There are no city breaks or crowded tourist places, but beautiful places bring you joy and calm moments.
Travel to Romania may not be on top of your list, but after reading this, you'll be sure to change your mind.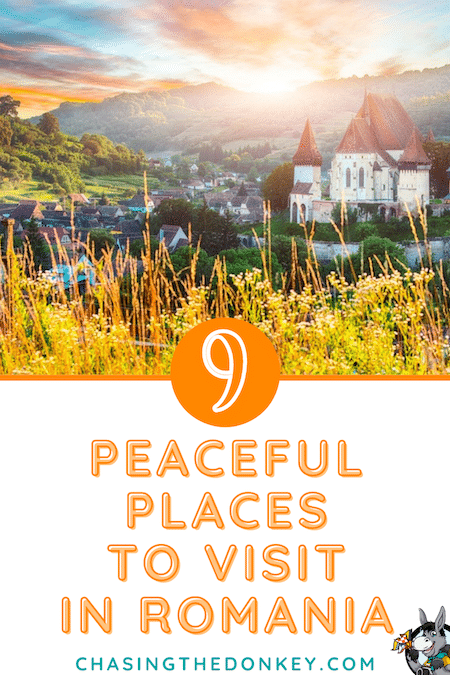 Let's see what to visit in Romania.
Sibiu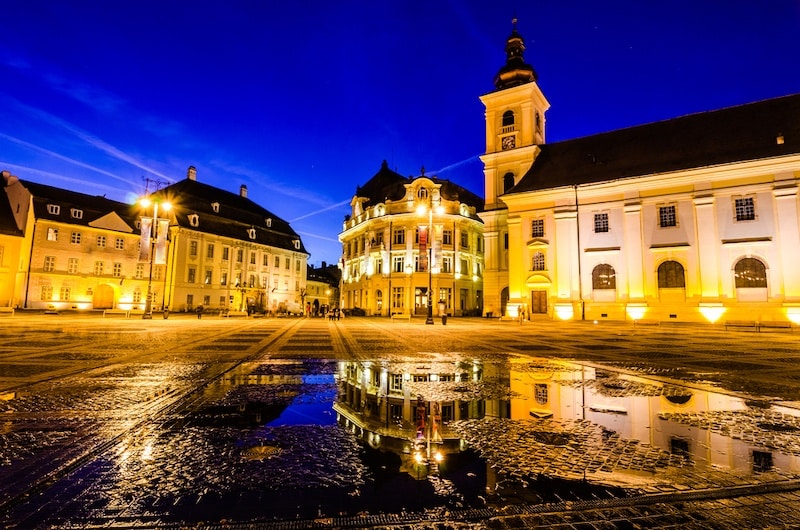 This idyllic medieval town is top of every Romanian travel list, and no doubt it's undoubtedly well deserved because Sibiu has plenty of things to do. Sibiu is one of the most picturesque places to visit in Romania, with a medieval feel that attracts travelers from all over.
It's considered an idyllic destination for its beautiful architecture and rich culture. It's one of the oldest still existing Saxon towns in Romania and all of Europe.
The Old Town looks straight out of a Brothers Grimm fairy tale with its narrow cobblestone streets and medieval German architecture. Besides looking so picturesque, it's also home to mythical attractions, such as:
The Old Town looks like you traveled back in a time machine
The Bridge of Lies, a 160-year-old bridge that can sense if you are lying and makes strange noises
The Upper Town and Lower Town were districts separating the rich from the working-class people (merchants, cobblers, blacksmiths)
The Passage of Stairs connects these two districts
The Houses with eyes spanning all around the town, watching over every step you make
The Council Square is where you get a full view of the remarkable Old Town
TRAVEL COMPANIES WE USE AND TRUST
Biertan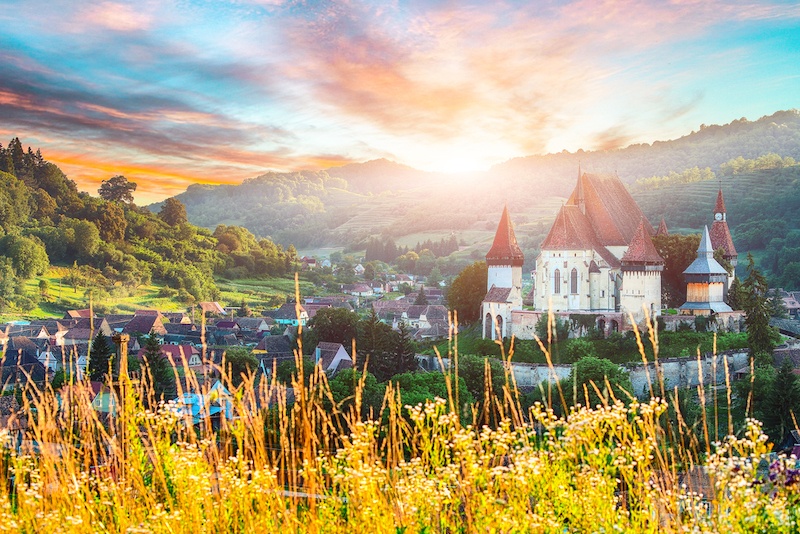 Another Saxon gem, a fortified village and church surrounded by romantic vineyards and hills. It's part of the UNESCO World Heritage Sites because it looks like it was magically trapped in time, making it a place to visit in Romania for history fans.
Walk around and imagine how medieval people used to live here. People in folk clothing, horses and carriages, street markets with locally made products, merchants, farmers, smiths, kids, and ladies are going on about their everyday lives—a lovely place to quiet down and get inspired.
Suppose you want to immerse yourself even more in this fantasy setting. In that case, there's an annual Horror and Fantasy Film Festival called 'Luna Plina' (meaning Full Moon) held every summer in this village.
Danube Delta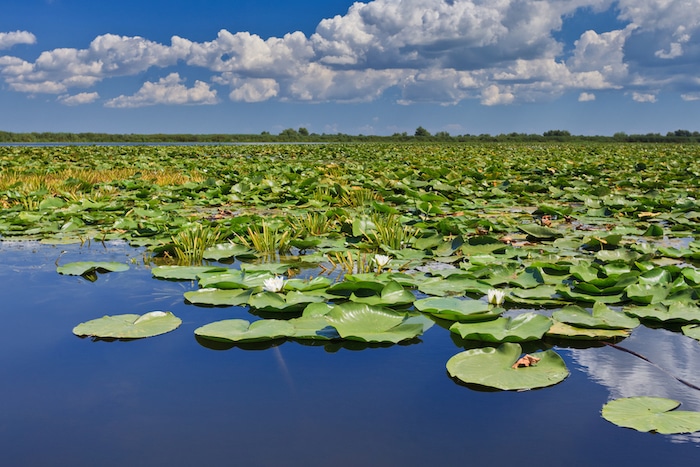 This is one of those places to visit in Romania that is truly breathtaking. This is where the notorious European river, the Danube, flows into theBlack Sea. This natural landscape was formed by the Danube river, with exceptional biodiversity. It's home to more than 300 species of birds and around 50 types of freshwater fish.
Acres and acres of swamps, canals, marshes, wetlands, channels and small lakes with rich flora and fauna are unique. No wonder it's been a UNESCO World Heritage site since 1991. The easiest way to reach the Danube Delta is to travel to Tulcea and buy ferry tickets.
Churches Of Moldavia
The interiors and exteriors of these eight beautiful churches were painted with unique Byzantine art and brightly colored biblical frescos that are surprisingly well preserved. This has to be one of the most unknown Romania tourist attractions, built and decorated in the 15th and 16th centuries, in the village of Arbore.
One of these wall decorations depicts the Battle of Constantinople, a scene that cannot be found anywhere else. It depicts other historical scenes from the troubled past of Moldova province. This place is also part of the UNESCO World Heritage.
Sinaia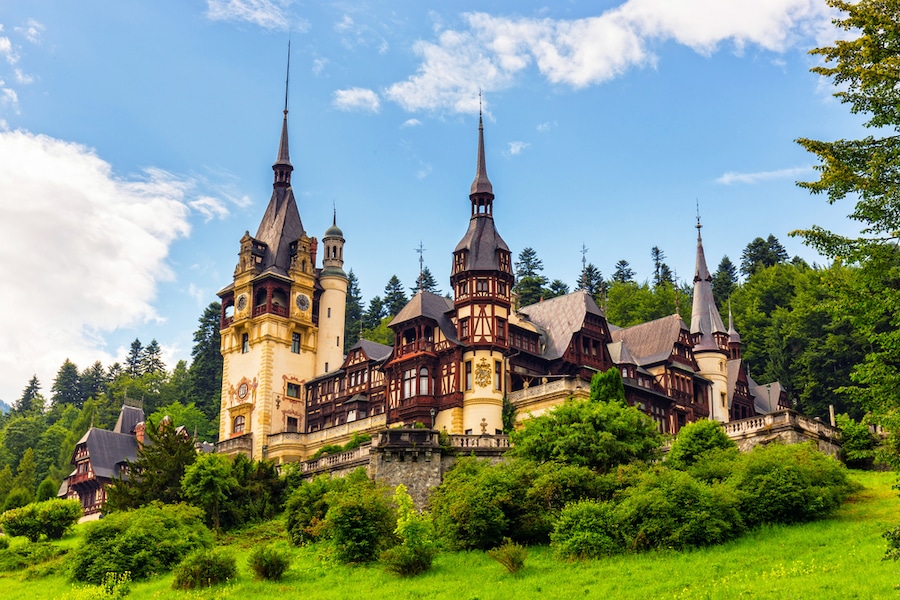 Sinaia is a charming mountain resort and town located about 50 km south of Brasov. Hands down, it's the perfect place to hide in peace, far from civilization.
It's idyllic, small, and tranquil, and other than two truly beautiful attractions (Peles Castle and Sinaia Monastery), it's just you, nature, and peace. It's perfect for taking off a few days to relax, walk in nature, read and meditate. Digital detox, anyone?
Fagaras Mountains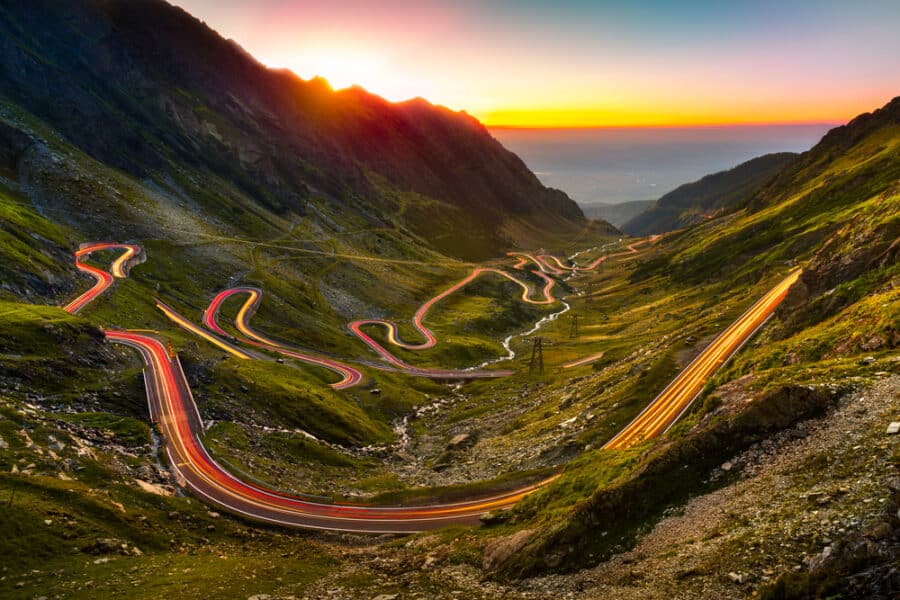 Fagaras mountains are called the "Alps of Transylvania." This mountain group has the highest peaks in Romania (2500m) and is part of the Southern Carpathian mountain range.
You're allowed to cook or do BBQ at most outdoor places to have the most authentic experience. You can also go hiking and wander through the many forests. It's wild and untouched nature.
On rare occasions, you might encounter brown bears during your hikes, but local tour guides say they are no danger to humans if you keep a distance and don't bother them.
But in case you are worried about it, you can look for guided tours that are being offered in several locations. You might spot other, less dangerous animals, such as foxes, rabbits, deer, hawks, and wild goats.
Astra Museum Of Traditional Folk Civilization
Just a short 5km from Sibiu, there's a unique place called ASTRA National Museum Complex. Of all of the Romanian places to visit on our list, this is the only unique open-air museum, one of the biggest in Central Europe.
It was designed to show how rural, traditional Romanian the village looked in the pre-industrial ages (before 1750). It is an astonishing village spread along a ten km-long land
It contains 300 houses, a forest, two artificial lakes, windmills, pottery workshops, houses of simple village people like farmers, shepherds, and potters, a church, a working inn, and a pub. All are looking exactly how a Romanian village once looked before 1750. Idyllic beyond imagination.
Corvin Castle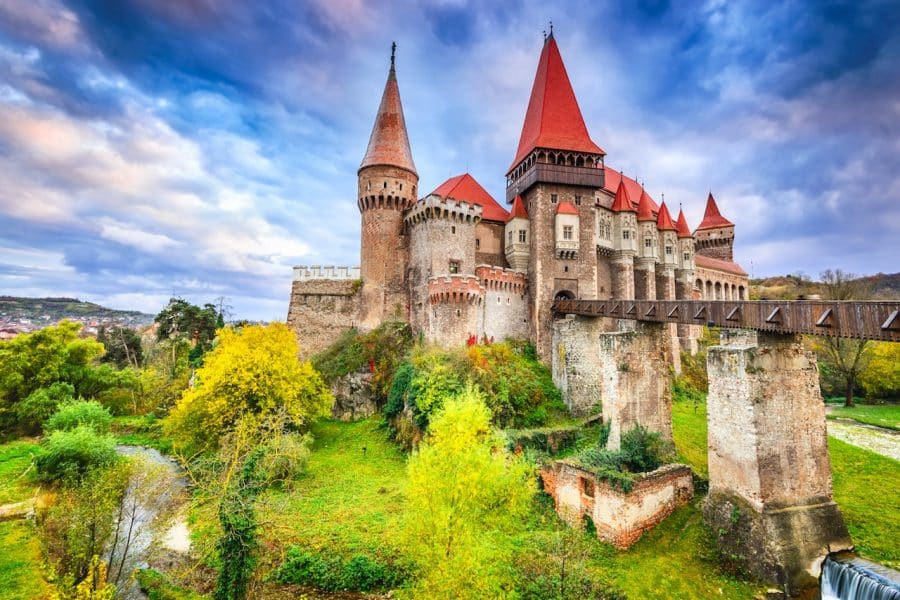 This 15th-century dreamy castle, Corvin Castle, can be seen on many travel-related Instagram pages for looking like it's straight out of a fantasy movie. It combines Gothic and Renaissance architectural styles, taking the most attractive features from both.
These high fortified stone walls, towers, bastions with pointy red-tile rooftops, a long stone bridge leading up to the entrance, a courtyard, dreamy windows, and balconies have to be one of the places in Romania to up your Insta game. It looks just how we used to imagine medieval fairy tale castles as kids, home to princesses and dragon-slaying knights.
Rasnov Fortress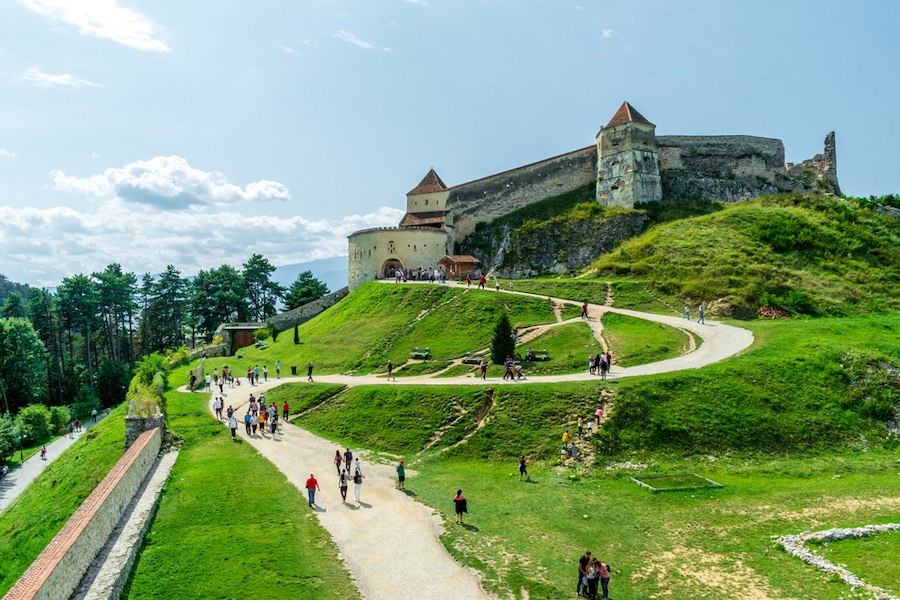 Sitting high on the top of a rocky hill, surrounded by forests on all sides, with fortified walls, this castle resembles Highgarden from the popular TV series Game of Thrones.
It was built around the 14th century as a defense system for the surrounding Saxon villages, and it also provided shelter for refugees in times of crisis.
This citadel complex contains 30 houses, a school, a small shrine, a museum, mazes inside the building, nine watchtowers, two bastions, and a drawbridge.
So, tell us, which of these places in Romania will you visit first?