Privacy & disclaimers →
Things To Do On Mljet Island Croatia (And How To Get There)
If you're looking for somewhere totally natural, a place to chill out and disconnect, and somewhere blindingly beautiful, Mljet Island is undoubtedly your place.
This is a small island in the Adriatic, which is home to an extraordinarily lush and famous national park. Overall, the island is very calm and tranquil, and although during the summer months, it never feels bustling or too crowded.
Mljet Island's main spots are Pomena and Sobra, where you'll find the bulk of the touristic attractions and Govedjari, Babino Pole, and Polace. However, the natural elements on the island are without a doubt what draws most people to its shores.
The island is just 23 miles away from Dubrovnik, making it an easy day trip or somewhere to head for a few days. The island isn't so large, at just 62 meters squared, and a huge portion of it, around two-thirds, is covered by forest. The national park is located on the west of the island, and this is a major spot for visitors who want to enjoy peace and quiet.
TRAVEL COMPANIES WE USE AND TRUST
How To Get To Mljet Island National Park Croatia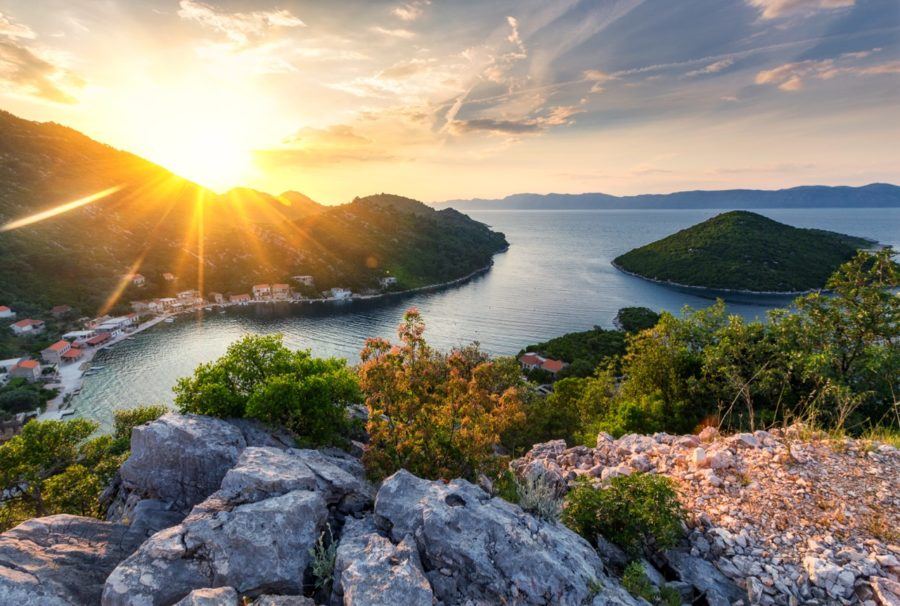 The fact that Mljet Island is so close to Dubrovnik makes it easy to visit. You'll find catamarans heading over to the island and back again regularly, all year round. You can also reach Mljet Island from Split and Korcula.
The ferry from Dubrovnik runs to Sobra and Polace all year round, run by G & V Line. The ferry takes around one hour, but during the winter, the ferry only goes to Sobra. You'll also find a Kapetan Luka catamaran service to Sobra from Dubrovnik, which also goes to Korcula and Split. This runs just once per day and only during the high summer season.
If you're traveling from Split or Korcula, there are also ferry options for you. Kapetan Luka runs a service to Sobra from Split and another to Pomena. You can take two catamarans from Korcula to Mljet Island per day during the high summer season.
There is also a car ferry from Prapratno to Sobra, run by Jadrolinija. The ferry has several sailings per day and takes around 45 minutes.
Things To See & Do On Mljet Island
Enjoying the nature and beauty of Mljet travel is the biggest draw, but there are some specifics you should add to your list.
Prožurska Luka
If you enjoy views and totally chilled-out bays, this is where you need to go. If you're in Sobra, all you need to do is go on a wander, around 5km west, and you'll stumble upon this very small bay that sums up life on Mljet Island perfectly – slow and relaxed.
Mljet National Park Croatia
Without a doubt, the most popular thing to do is head to Mljet National Park, in the west of the island. This protected forested area is stunningly beautiful and completely worth the small entrance fee. You can go walking, cycling, swimming, and check out the ancient ruins within the park. You'll find Pomena and Polace within the park, and these are full of wonderful small restaurants and places to chill out and enjoy the sun.
Polace Roman Palace
In Polace, you'll find the Roman Palace right on the waterfront, and it's stunningly beautiful. Dating back to around the 5th century, the palace is so big that it splits in two as the road goes through the middle. You'll also find nearby ruins of a fort and church.
Swimming In Okuklje
Just a short distance away from Prožurska Luka, you'll find Okuklje, another small village, and bay with abundant charm. The waters here are crystal clear and perfect for swimming in total tranquility on a hot summer's day. There are some incredible viewpoints around this area too, so remember your camera.
Odysseus Cave
This huge cave is thought to be the very one that appears in the voyage of Odysseus' story. It's said that Odysseus remained on the island for around seven years, so enchanted that he couldn't leave. Even if that's not the case, and we'll probably never know, the cave and surrounding area are stunning and the perfect place to snap a few photographs.
Snorkeling In Big Lake
Within Mljet National Park, you'll find the Big Lake, and within that lake, you'll discover Mljet Coral Reef. This reef is extremely popular and packed with marine life to explore. The water is very clear, meaning excellent visibility, and during the summer months, you'll find professional snorkelers enjoying the experience.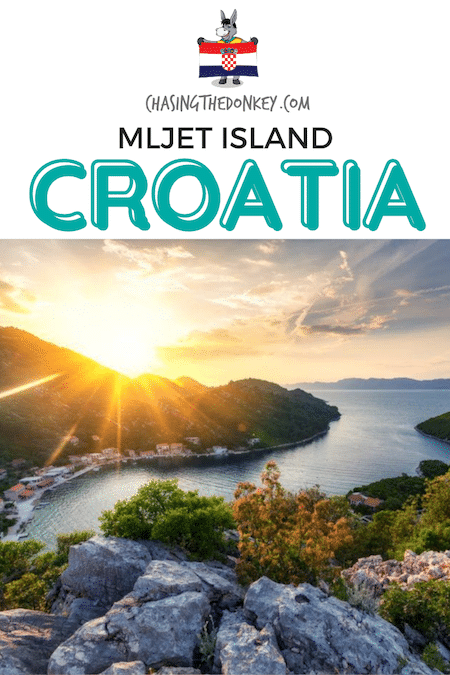 MORE CROATIA TRAVEL BLOGS