We may earn commission from affiliate links →
Zadar Or Split? How To Choose Between Split Vs. Zadar
Should I go to Split or Zadar? Oh, that is a ubiquitous question among first-time visitors to Croatia. And it's an understandable one, too. The country is jam-packed with superb destinations, from national parks and wine regions to photogenic coastal towns and world-class beaches. It's not unlikely that you don't have enough time to visit all of them, so you'll have to choose.
There are plenty of fantastic old cities on the Dalmatian Coast alone, from Dubrovnik and Šibenik to Zadar and Split. It's impossible to say which one of those beautiful places is the best, though, so we won't even try.
Instead, in this post, we'll make a comparison between Zadar and Split, two of the cities that are most up for debate. This way, you can decide whether you should visit Split or Zadar based on your interests, preferences, and priorities.
First of all, however, let me say that you really should do yourself a favor and try your hardest to find enough time to visit both cities. Neither is "greater" or "better" than the other. They are two of the largest cities in Dalmatia; both are phenomenal destinations with myriad tourist attractions. They also make for excellent bases for beach and day trips in Croatia.
Comparison Between Zadar And Split: Attractions, Day Trips, And Cons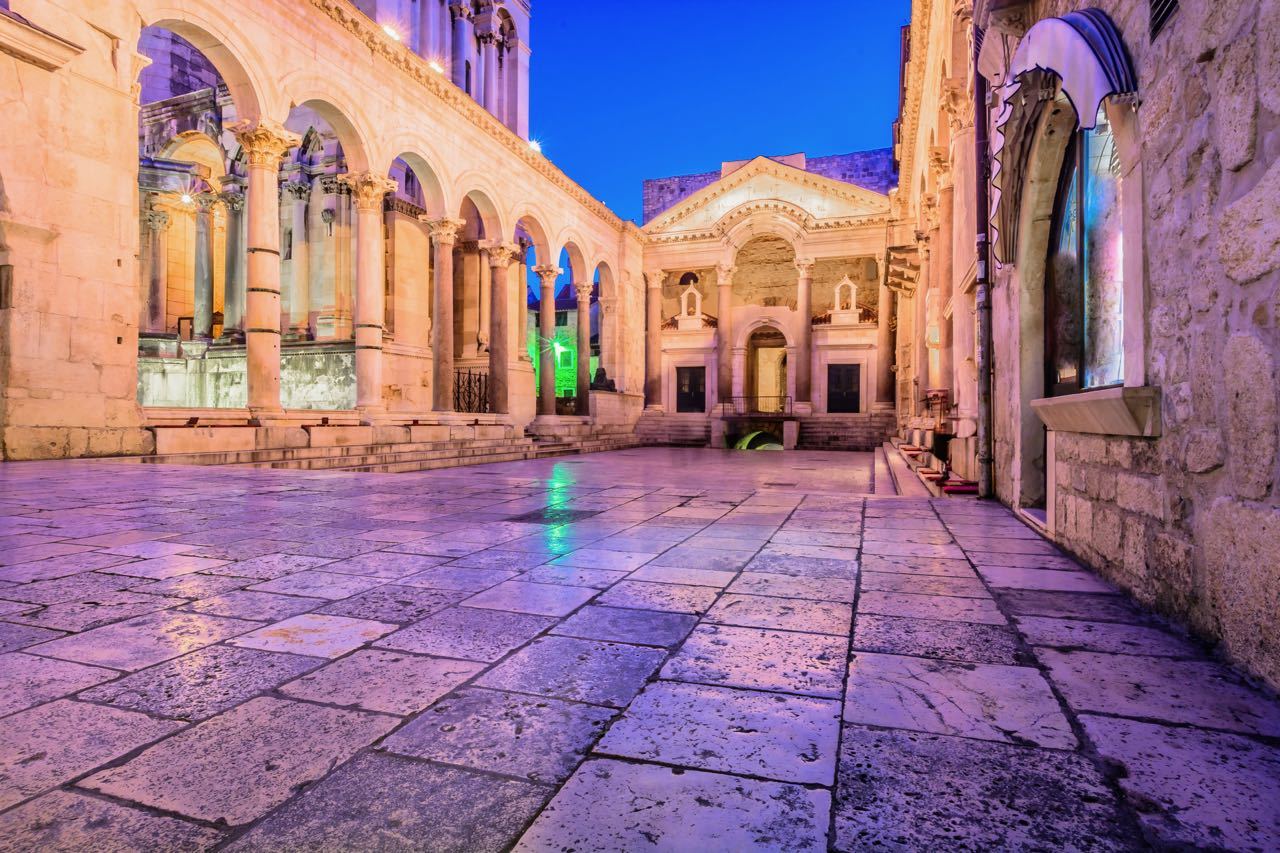 Split is probably more famous than Zadar—at least among regular travelers—being bigger and having more transportation connections are arguably more attractions. It's the second-largest city in Croatia after Zagreb and belongs on your itinerary.
On the other hand, Zadar definitely deserves a chunk of your travel time. Although perhaps less well-known, this ancient city is absolutely gorgeous. Chances are pretty solid; you will fall in love with it if you do visit it. Combining centuries-old architecture and modern tourist attractions, offering access to great beaches and fun island hopping, Zadar is a top-notch destination.
Choosing between Zadar and Split is very, very difficult. See, we said you should go to both of them! Hopefully, this post will help you at least a little bit.
On your way down the Adriatic Coast, will it be Split or Zadar? Let's take a closer look at each city, its points of interest, day trip options, and a few reasons not to visit.
PLAN AHEAD TO GET THE BEST DEALS
Zadar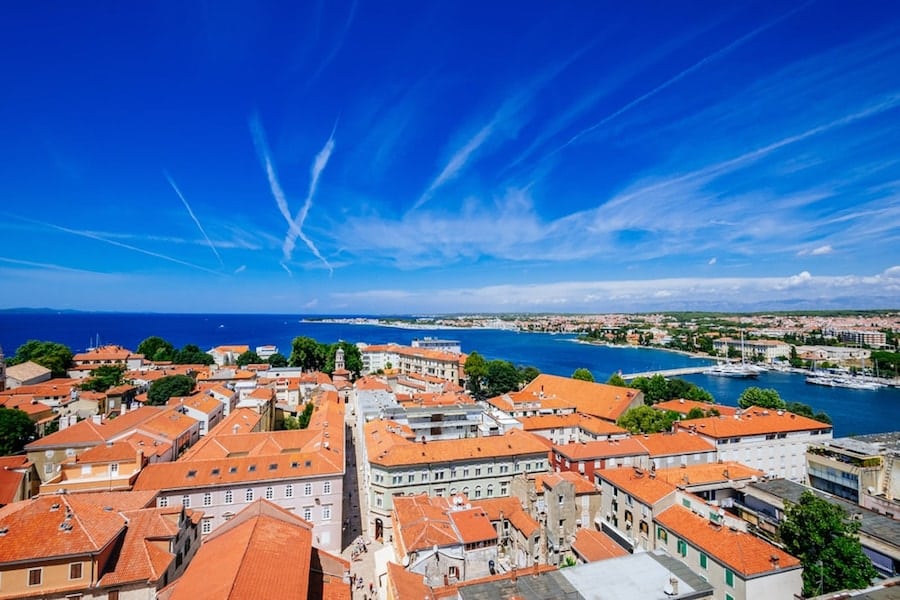 Founded as an Illyrian settlement in the 9th century BC, Zadar is Croatia's oldest continuously inhabited city. Its Old Town is located on a rectangular peninsula, the northernmost coastal city in Dalmatia, situated in the middle of the Croatian coast. In the first century BC, Zadar became a Roman colony and remained under Roman rule until the fall of the Western Roman Empire in the 5th century AD.
Nowadays, there are plenty of visible traces of Zadar's Roman period, most notably the Roman Forum, which is the largest in the eastern Adriatic. The city also has its fair share of medieval architecture, including a cathedral and various churches. Architecture from the Venetian period abounds as well. A great example of those is the massive city walls, part of a UNESCO World Heritage Site.
In addition to its numerous urban features, Zadar offers easy access to the Zadar Archipelago's gorgeous islands. These islands are easily reached via ferry or catamaran, providing visitors ample opportunities to hike, bike, swim, fish, eat, drink, and scuba dive. Some stunning beaches are waiting to be visited as well.
Top Attractions In Zadar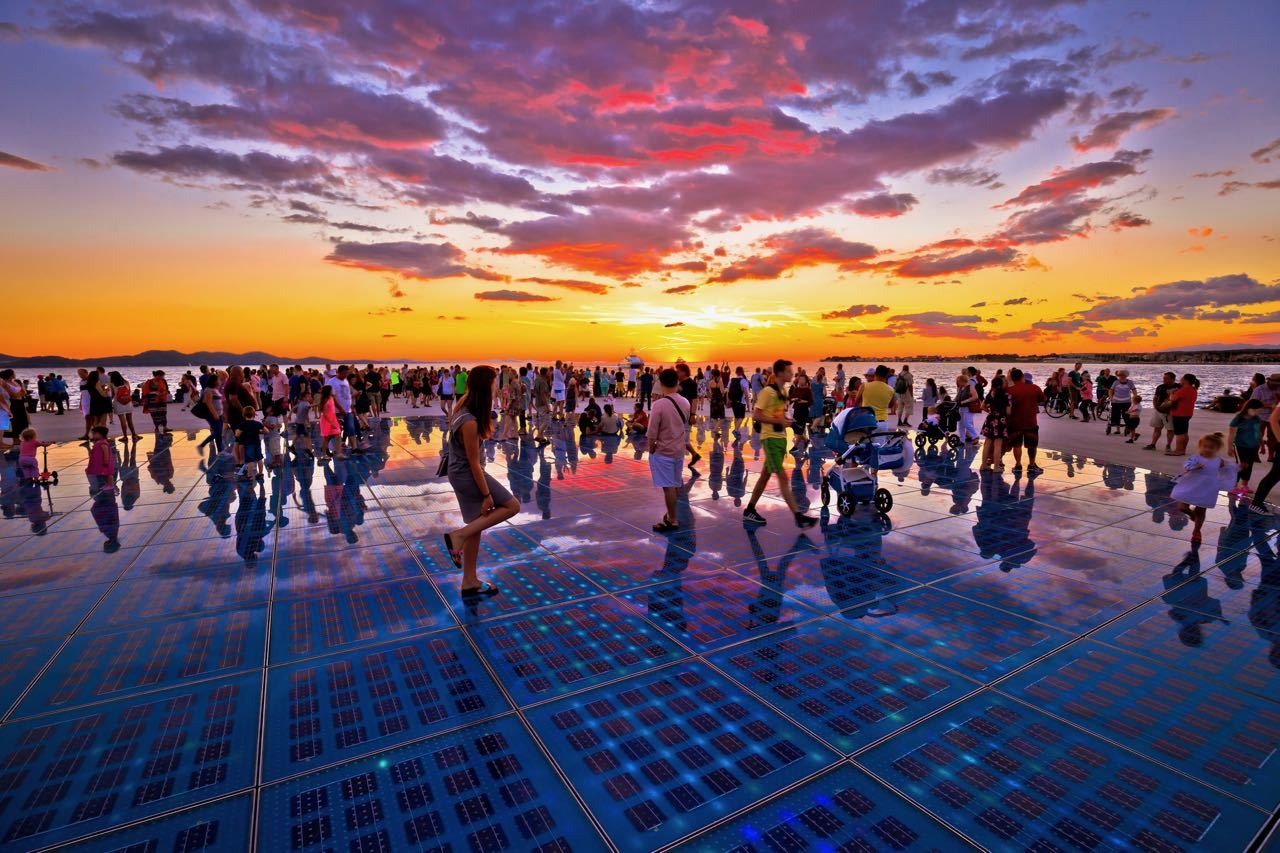 There's certainly no lack of interesting places to visit in Zadar, whether you're a history buff, beach bum, foodie, or party-goer. Some Zadar attractions you really should visit include, but aren't limited to, the following:
The Sea Organ – Musical art installation along the waterfront promenade plays music as waves push air through dozens of underwater pipes. Here is a tour that takes you here.
Greeting to the Sun – Located near the Sea Organ and created by the same artist, the Greeting to the Sun is a magical display of brightly colored lights that change patterns and hues after sunset. Here is a tour that takes you here.
Anastasia's Cathedral – Arguably the most significant architectural masterpiece in Zadar, this massive cathedral dates from the 12th and 13th centuries and has a bell tower you can climb. Here is a tour that takes you here.
Donat's Church – One of the most iconic attractions in Zadar, St. Donat's Church is a monumental round building dating from the 9th century.
Roman Forum – Main Roman site in Zadar, located near St. Donat's Church and founded by Roman Emperor Augustus in the 3rd century AD. Here is a tour that takes you here.
Narodni Trg (People's Square) – The heart of public life in Zadar, this gorgeous square is a popular meeting point for locals. At the same time, tourists enjoy people-watching from its numerous cafés and restaurants.
Museum of Ancient Glass – There are numerous displays of glassworks from Roman times through modern times and glass-blowing and bead-making demonstrations.
Museum of Illusions – An eclectic museum that pushes your senses to their absolute limits and gives your brain a serious workout. Here is a tour that takes you here.
Day Trips From Zadar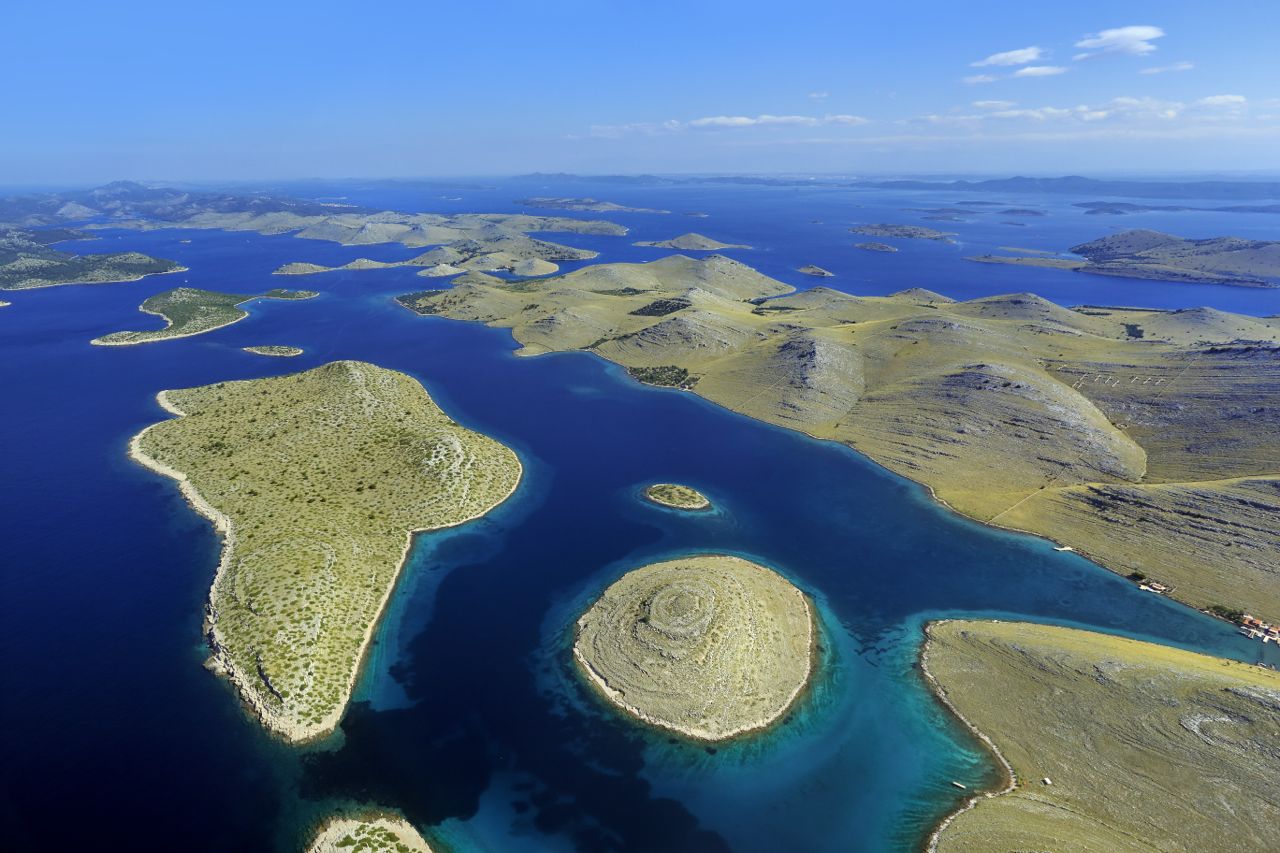 Located in the middle of the Croatian coast, Zadar is an ideal starting point for day trips along the coast, the inland countryside, or some off-shore islands. These are some of the best day trips from Zadar (you'll notice how varied they are):
Reasons Not To Visit Zadar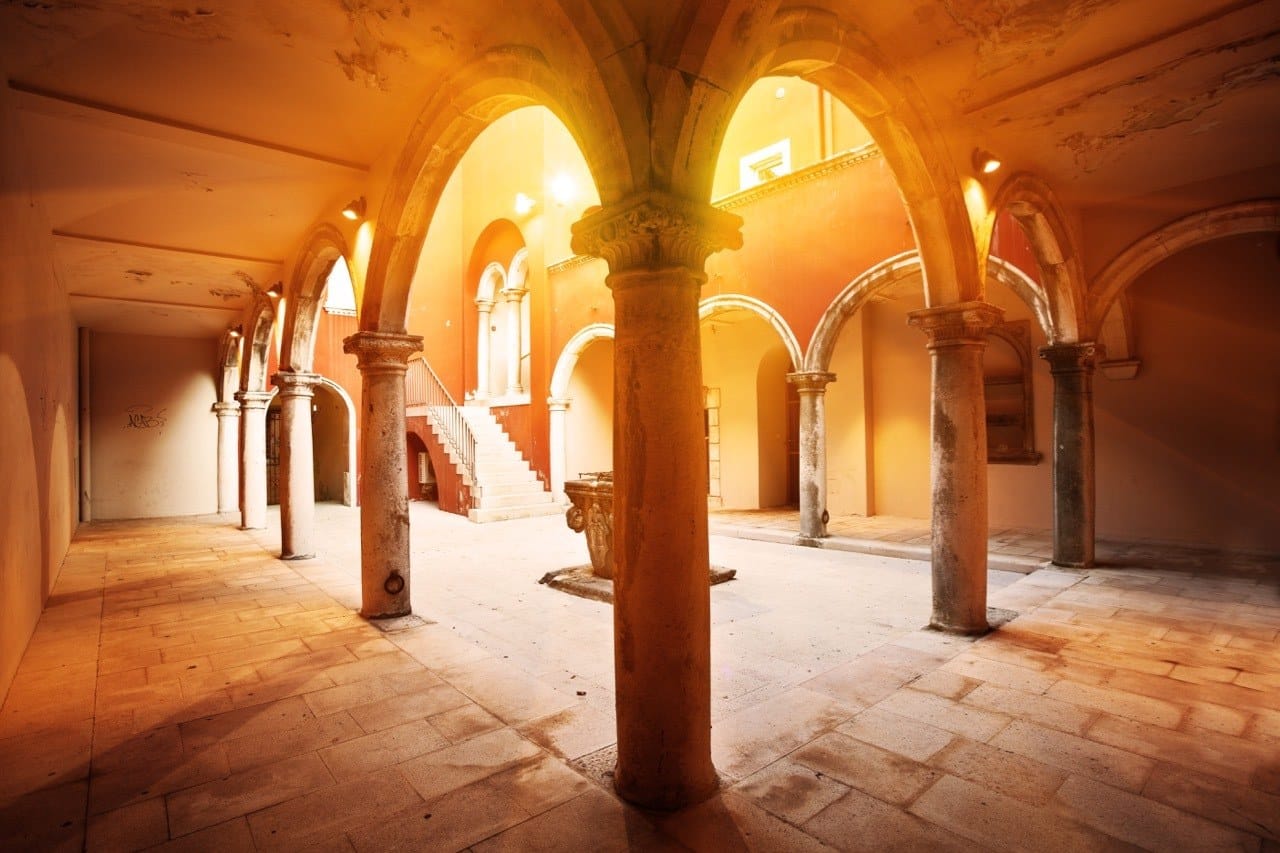 Honestly, it's tough to come up with reasons not to visit Zadar. This is all I could think of:
How To Get To Zadar
ZADAR TRANSFER GUIDE BLOGS
PLAN AHEAD TO GET THE BEST DEALS
Split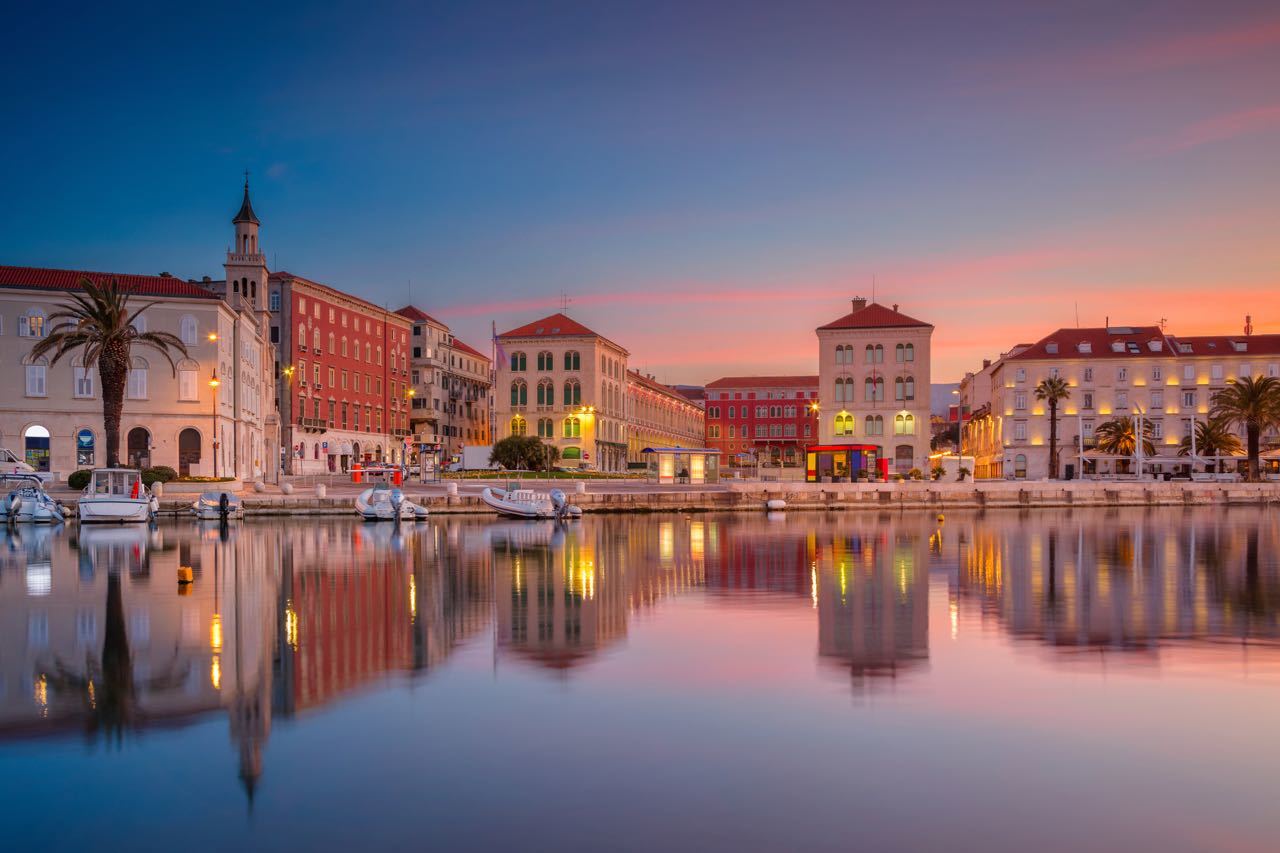 Home to around 200,000 people, Split is the largest city in Dalmatia. In Croatia, only Zagreb is larger. The city lies in the middle of the Dalmatian coast, about equidistant from Dubrovnik and Zadar. It's a major cultural and transportation hub, a popular tourist destination in the region, and one you can spend many days exploring.
Although it was the site of a small Greek colony in the 3rd or 2nd century BC, Split's history truly begins in 305 AD when Roman Emperor Diocletian chose it as his retirement location. Diocletian's Palace was constructed, a massive building around which the town—and later city—expanded. The medieval Old Town of Split lies adjacent to Diocletian's Palace, both making up the very heart of the city to this day.
You can walk among Roman ruins in Split—people actually literally still live in these nearly-2,000-year-old buildings. There's also a phenomenal waterfront, some excellent museums, and several fine beaches. Additionally, you have a plethora of day trip destinations to choose from.
Top Attractions In Split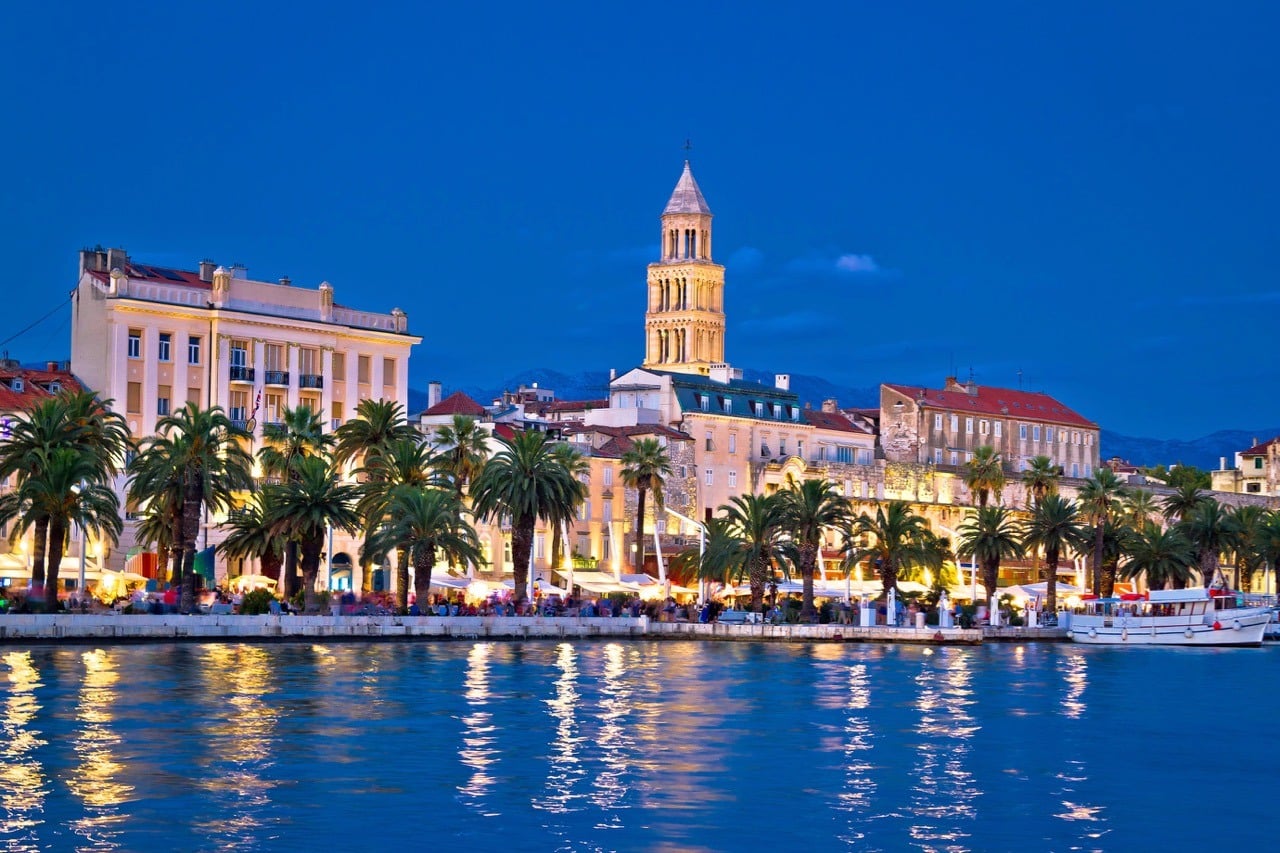 Few Croatian cities have such an abundance of historical sites as Split. It's a city filled with them, built upon and around them. Of all those Split tourist attractions, these are the ones that you definitely mustn't skip:
Diocletian's Palace – The number one tourist attraction in Split, Diocletian's Palace is a UNESCO World Heritage Site and contains several individual points of interest, such as its network of cellars, four massive gates, ruined Roman pillars, and ancient churches. Here is a tour that takes you here.
Medieval Old Town – Next to Diocletian's Palace, the Old Town is an extension of the Roman complex, even though much younger. It features a maze of alleyways, cozy squares, numerous restaurants, bars, shops, and beautiful all-around architecture. Here is a tour that takes you here.
Game of Thrones filming locations – Dubrovnik might be the most famous Game of Thrones location in Croatia, but Split comes pretty close. Several scenes of the world's biggest TV show were shot at Diocletian's Palace. If you're a GoT fan, you'll definitely want to join one of the many available tours. Here is a tour that takes you here.
The Riva – Tall palm trees line Split's waterfront, known as the Riva, while myriad patios offer evening walkers the chance to enjoy the sunset, get something to eat, or grab a drink or two. It's the prime location for people-watching in Split. Here is a tour that takes you here.
Ivan Mestrovic Gallery – Dedicated to Croatia's most famous sculptor, the Ivan Mestrovic Gallery houses many of his works and displays about his life. It's a must-visit attraction for serious art lovers.
Archaeological Museum of Split – People who like to learn about local history might want to check out Split's Archaeological Museum. This is the oldest museum in Croatia, filled with archaeological artifacts and objects from Greek, Roman, early Christian, and medieval times.
Roman Ruins of Solin – Just northeast of Split, you'll find the Roman ruins of Solin, the birthplace of Diocletian and the first capital of the Roman province of Dalmatia. Anyone interested in Roman history should put this site on their itinerary. Here is a tour that takes you here.
Day Trips From Split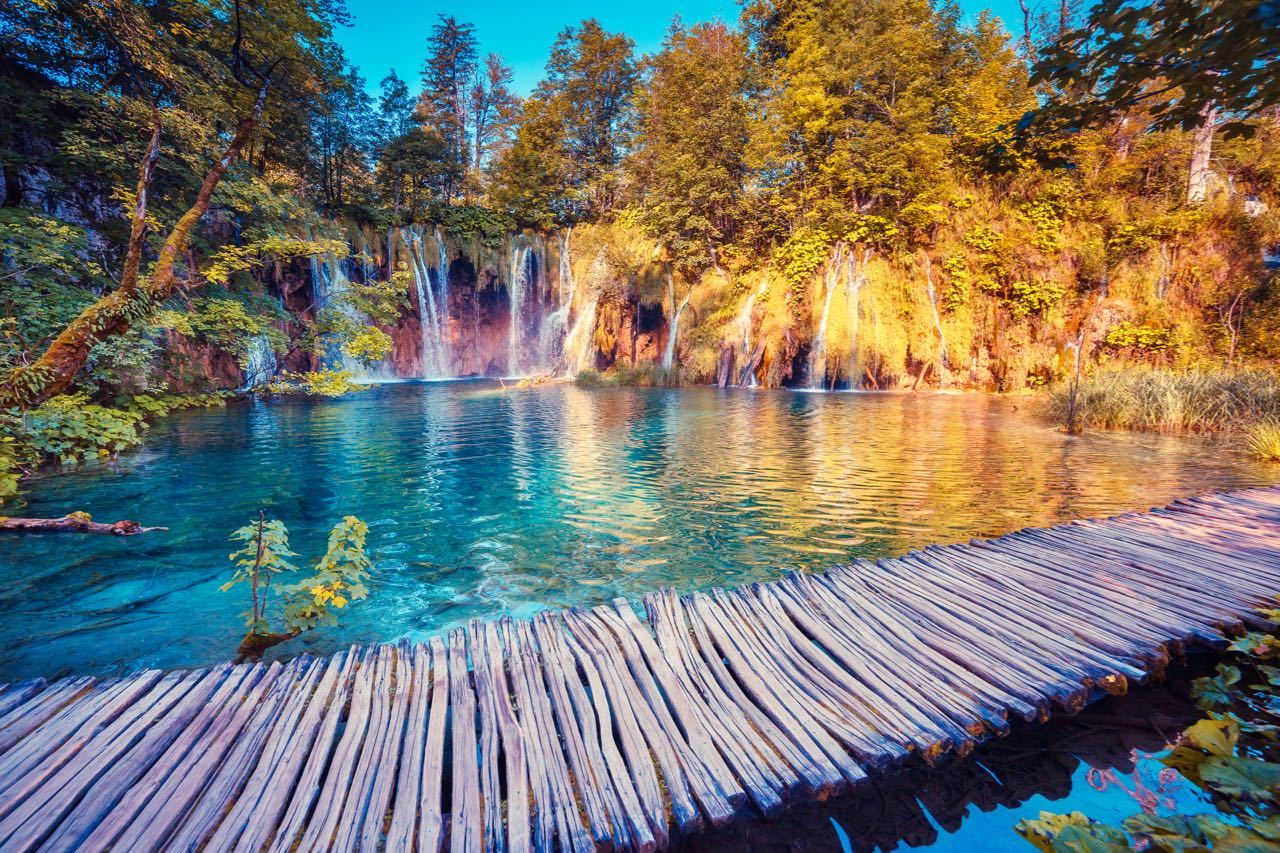 Its location in the middle of the Dalmatian coast makes Split a fantastic starting point for various excursions. The next Split day trips include destinations that range from national parks to historic towns:
Reasons Not To Visit Split
On the Zadar vs. Split debate, it's still not easy to list reasons not to visit Split. This is an amazing city with plenty to offer to tourists. (That took me a while, though!) yet, if you're really looking for downsides, here are a few I could come up with.
How To Get To Split
SPLIT TRANSFER GUIDE BLOGS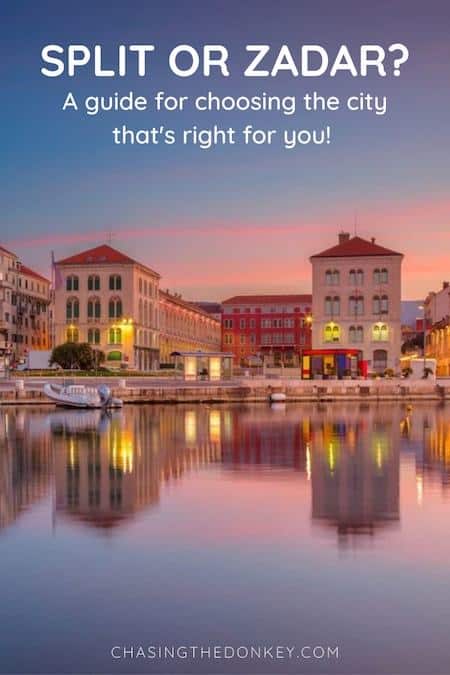 So, after reading all this, will you choose Zadar or Split?
MORE CROATIA TRAVEL BLOGS
Share