How To Get From Split To Plitvice Lakes (& Plitvice Lakes To Split)
The second-largest city in Croatia, Split, is a central transportation hub in the country. It's a pivotal point in the train and bus network and an essential port for boats and ferries traveling along the Dalmatian coast and across the Adriatic Sea.
The city has plenty to offer, too, being home to the phenomenal Diocletian's Palace, a UNESCO World Heritage Site, and, for the fans, a major Game of Thrones filming location in Croatia.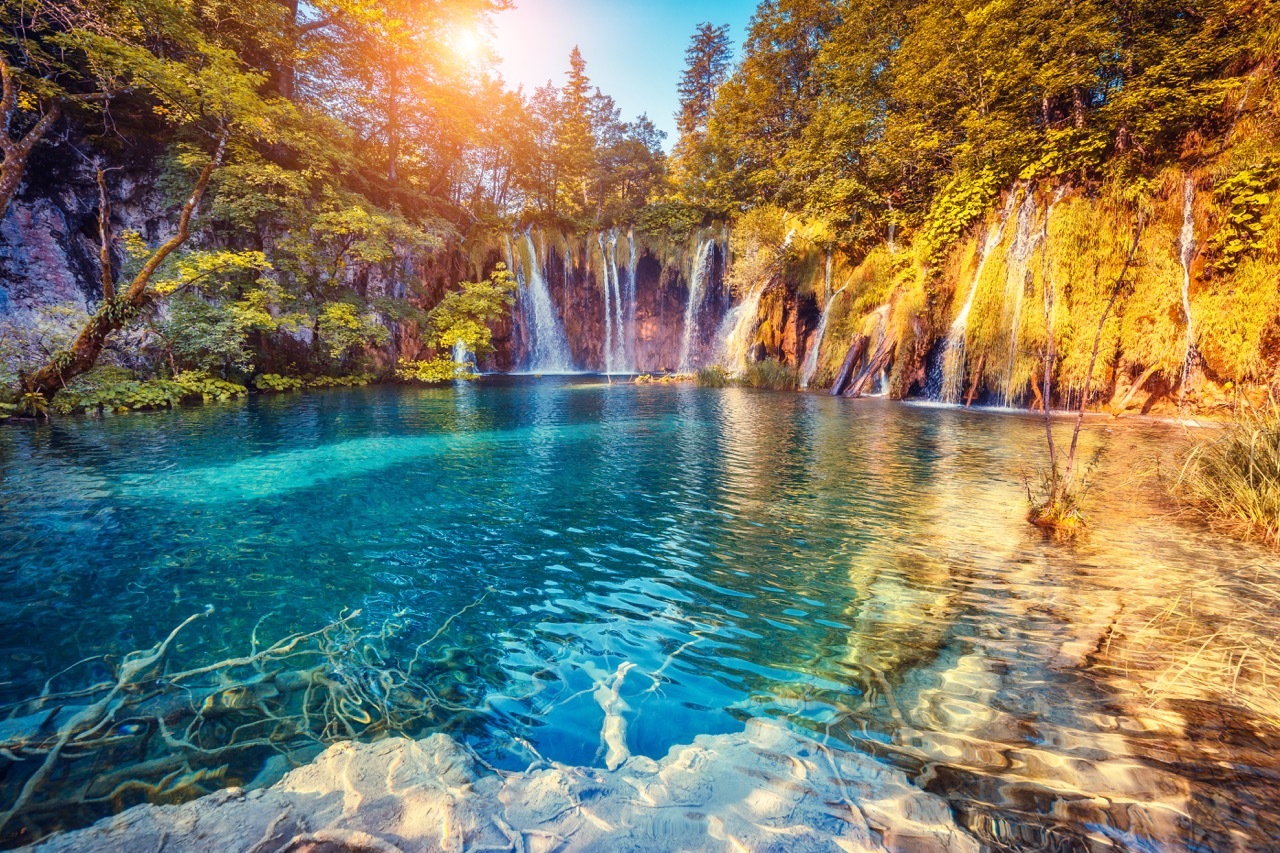 Split is a great place to use as a base to explore the Dalmatian coast and get a feel for everyday life in Croatia. Foodies and winos will find delight in the Old Town's numerous restaurants and bars. There are several excellent day trips from Split, while the city's nightlife will impress the younger crowd.
If you feel like a longer excursion to another UNESCO World Heritage Site, you can also travel from Split to Plitvice Lakes National Park. This is unquestionably the most famous and popular natural attraction in Croatia. Its claim to fame is over a dozen crystal-clear travertine lakes flowing and cascading into one another via countless waterfalls. It's a natural paradise in the Balkans, a destination you must visit when you're in the area.
This post will provide an overview of how to get from Split to Plitvice Lakes National Park.
TRAVEL COMPANIES WE USE AND TRUST
How Far Is Plitvice Lakes National Park From Split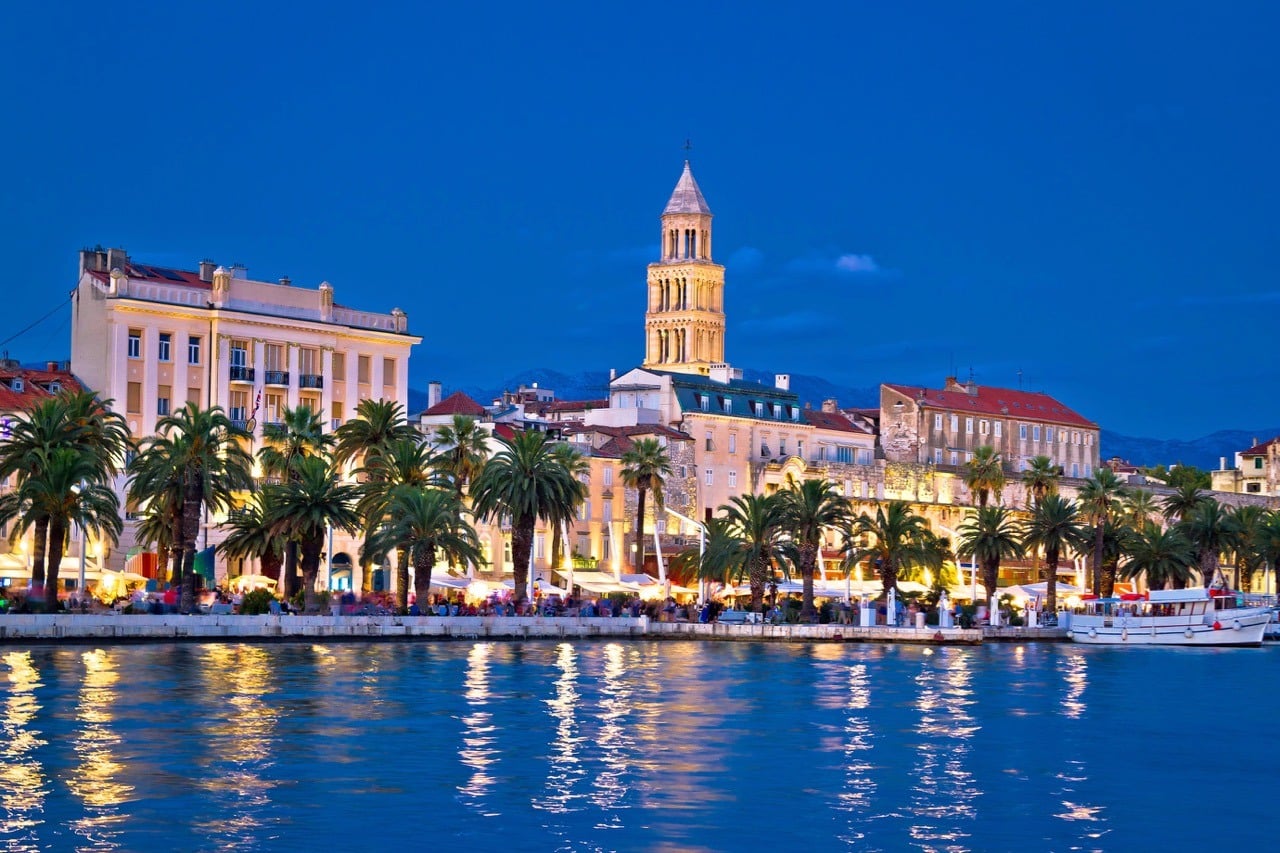 Of all the major cities in Croatia, Split is one of the most distant from Plitvice Lakes. Only Dubrovnik is further. Zagreb and Zadar, for example, are much closer. Located in the middle of the Dalmatian coast, the distance from Split to Plitvice Lakes is about 250 kilometers. However, that doesn't mean you can't go on a Split to Plitvice Lakes day trip. It's just a matter of getting up early to make the most of your day if you do. Alternatively, you can book one of these cool accommodations near Plitvice for an overnight stay.
Because of this distance, the travel time from Split to Plitvice Lakes may depend on your transportation mode. All of those are via road, though. There's no other way to get to the national park, which lies deep in the hilly Croatian countryside.
Split To Plitvice Lakes By Car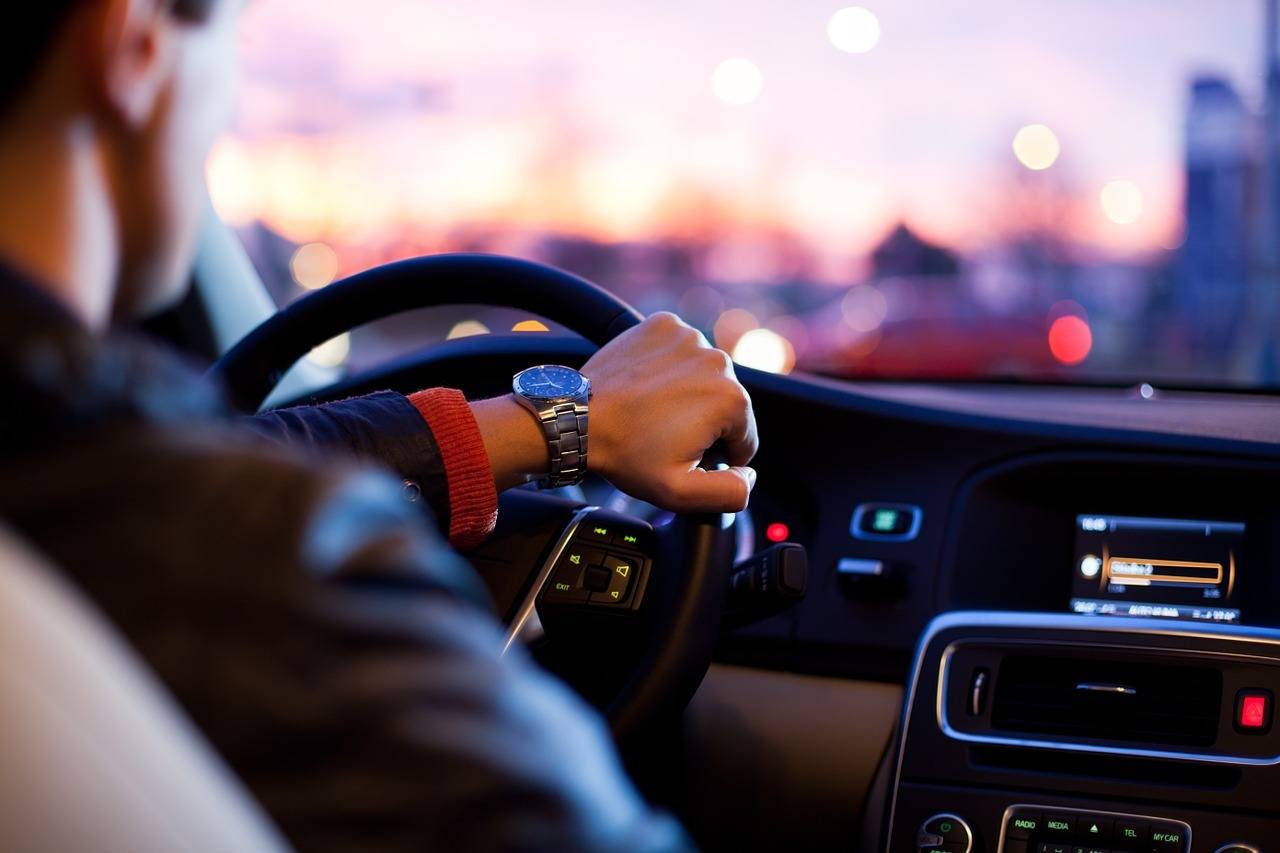 Depending on the traffic situation around Split and the number of stops you make on the way, getting from Split to Plitvice Lakes should be possible in less than 3 hours by car. Renting a car and going for a self-drive to Plitvice Lakes National Park from Split is an attractive option for many visitors.
This way of traveling—the classic road trip—is so popular for its ultimate freedom. With your own wheels, you can stop wherever, whenever and however long you want. You can leave as early or as late as you feel while staying longer than other people is possible. Since driving from Split to Plitvice Lakes is about 3 hours without any major stops, it might be a good idea to split up the drive and make it a multi-day trip.
This is because the first half of the fastest route between Split and the national park is on the E65. This major Croatian highway is also run by Sibenik and Zadar, two cities filled with attractions and fun activities that are well worth checking out.
Just past Zadar, you'll leave the E65 and continue on the E71 until just beyond the village of Kik. Take exit 13, called Gornja Ploča, and follow route 522 until it meets Route 1. Route 1 will then take straight into the center of Plitvice Lakes National Park.
The route between Split and Plitvice in sections:
Follow the E65 highway for about 160 kilometers in a northeasterly direction, passing by Šibenik and Zadar on the way
At exit 15, Maslenica, the E65 continues north while you'll get on the E71 highway
Stay on the E71 until exit 15, Gornja Ploča, and turn onto Route 522
Shortly after that, Route 522 meets Route 1, which you'll follow directly into Plitvice Lakes National Park
Split To Plitvice Lakes Bus Tours
Although you can take a public bus from Split to Plitvice Lakes, this is not always the most convenient option. There are (only) a maximum of five daily departures at the time of writing, the earliest of which leaves at 8.30 a.m. and arrives at the park at 12.30 p.m.
With a travel time by bus that's roughly 4 and 4.5 hours, that's quite late to start your visit, especially if you need to catch a bus back in the evening. Because of this rather long travel time—double when returning the same day—it's recommended to spend the night in the Plitvice Lakes area.
You can see below for more information about the current bus timetable Split to Plitvice.
Many buses travel along the Split to Plitvice to Zagreb route, making it super-convenient to continue your journey to the Croatian capital. (This route can, of course, also be reversed.) However, this could be a good option if you're not returning to Split.
Split To Plitvice Lakes Transfer

If you don't want to rent a car or hop on a crowded bus, there's a third incredible option to get from Split to Plitvice Lakes. And that's booking a Split to Plitvice transfer. First, we must admit that this transportation method is a little pricier than the others above. However, it does come with some tremendous benefits.
With a top-rated company like Octopus Transfers, you have all the benefits of your "own" vehicle and the comfort of not having to drive yourself. They have a fully customizable private day trip from Split to Plitvice Lakes.
The driver will pick you up right before your Split accommodation and drive you directly to the park in a modern mini-van equipped with free WiFi. The drive is split into two halves of 1.5 hours with a short break. Upon arrival, you'll have 4 hours to explore the park.

Split to Plitvice Lakes Day Trip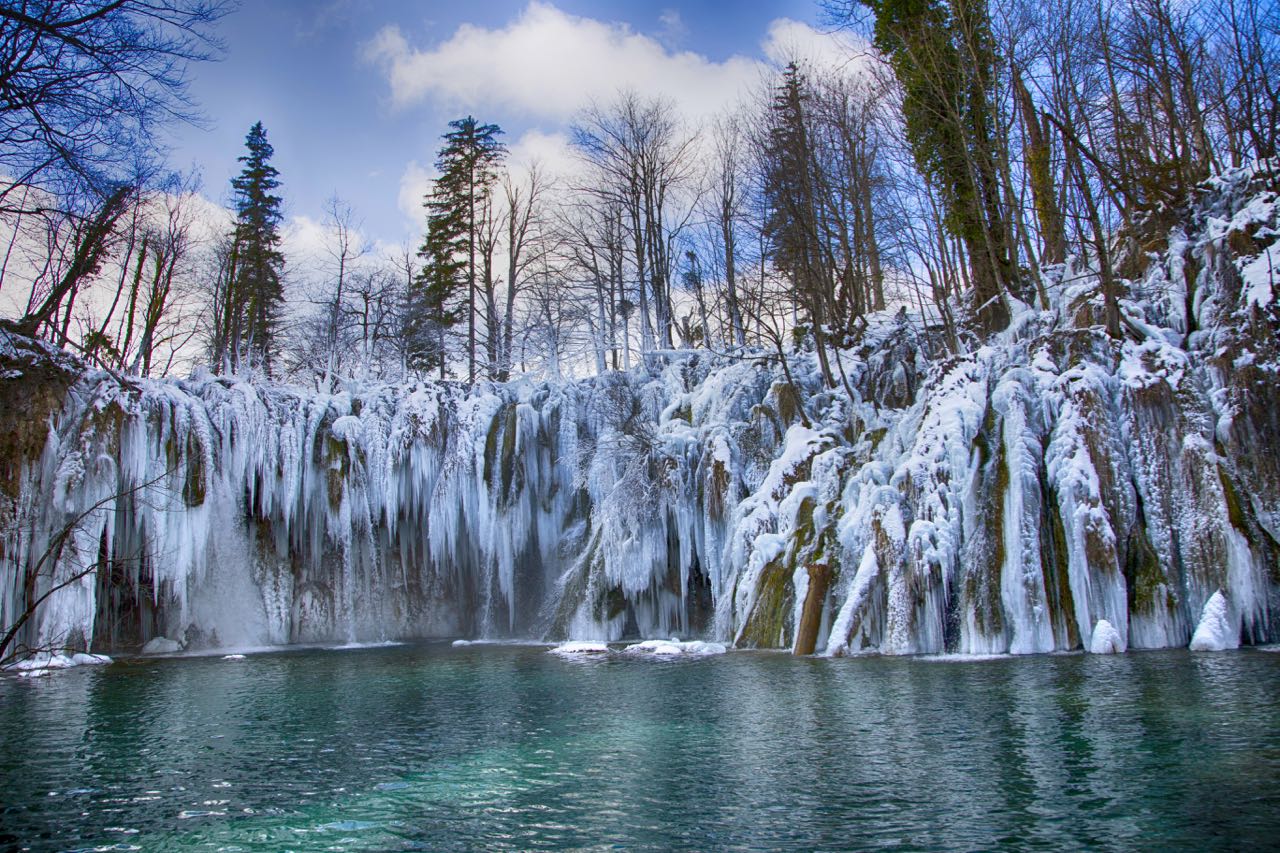 With many travelers basing themselves in Split, they prefer to take a private day trip from Split to Plitvice Lakes for its convenience and comfort. This is a door-to-door service, so your driver picks you up from your accommodation, and you can make your way to Plitvice Lakes in style and, more importantly, avoid those jam-packed buses which all arrive in unison.
Upon arrival, your driver will drop you off at the park entrance and then wait for you while you explore Plitvice Lakes. He will collect you at the agreed time, and you will make your way back to Split. If you want to leave earlier or later, it's no problem, call the driver and let him know. Put simply, this is the best way to take a Split to Plitvice Day trip as you are in control of the pace of the trip, and it is super flexible.
Plitvice Lakes To Split Transportation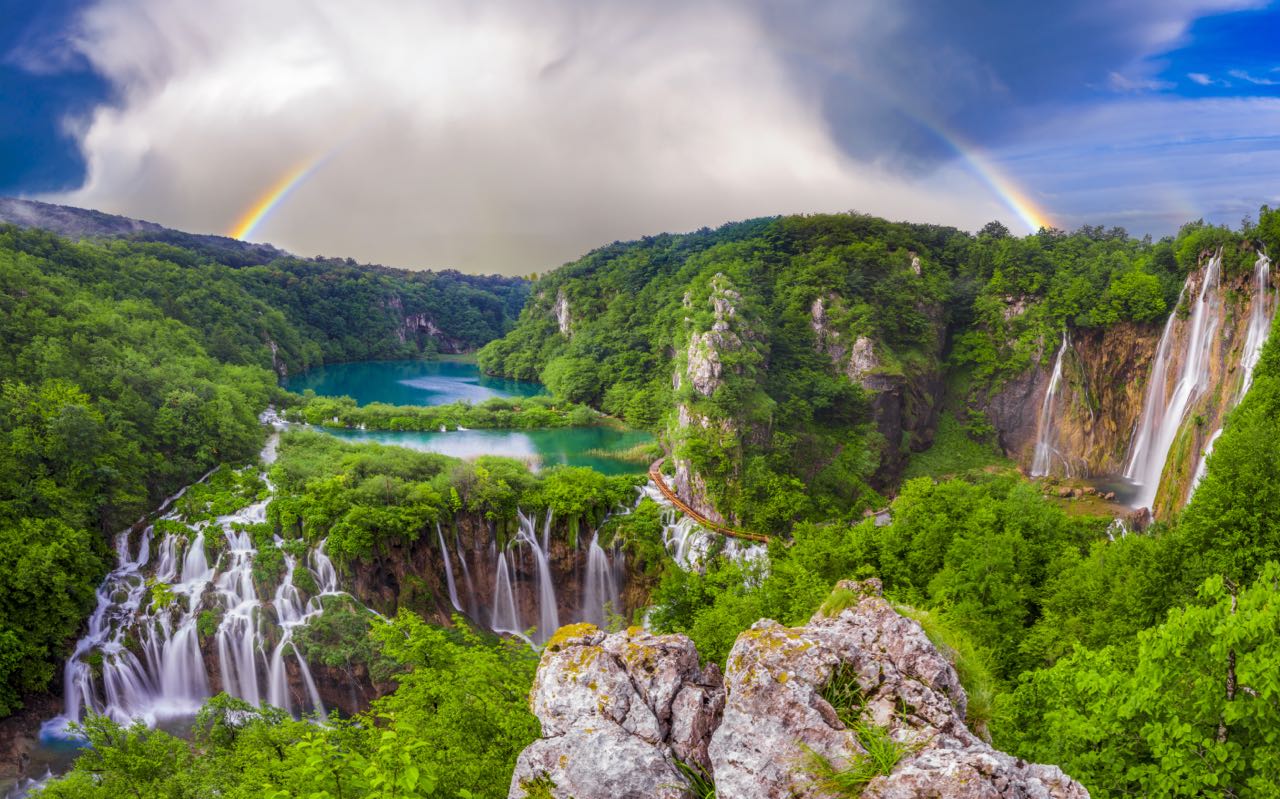 The directions from Plitvice Lakes to Split are the reverse of those described above. By car, it's the same way back, so no navigational stress is necessary! If you're nervous about driving in a new country, you can read our driving in Croatia guide for some peace of mind.
As mentioned in that specific section, by bus, you can hop on the Zagreb to Plitvice Lakes to Split bus, which will take you straight to Dalmatia's biggest city. Again, check current timetables for arrivals in Split at the website mentioned above.
If you choose a private transfer from Split, no planning and nada worries are involved. However, note that it might be challenging to find a one-way private transfer to Split from Plitvice Lakes since these trips are often round trips from the city.