Visiting more than one country in the space of one holiday has never been easier. The world is smaller than ever, which means you don't always have to fly if you want to travel.
Did you know you can travel between Italy and Greece by ferry, and back again? It's true! There are several routes you can take. So, let's explore each of the ferries between Italy and Greece in detail.
Ferries Between Ancona & Igoumenitsa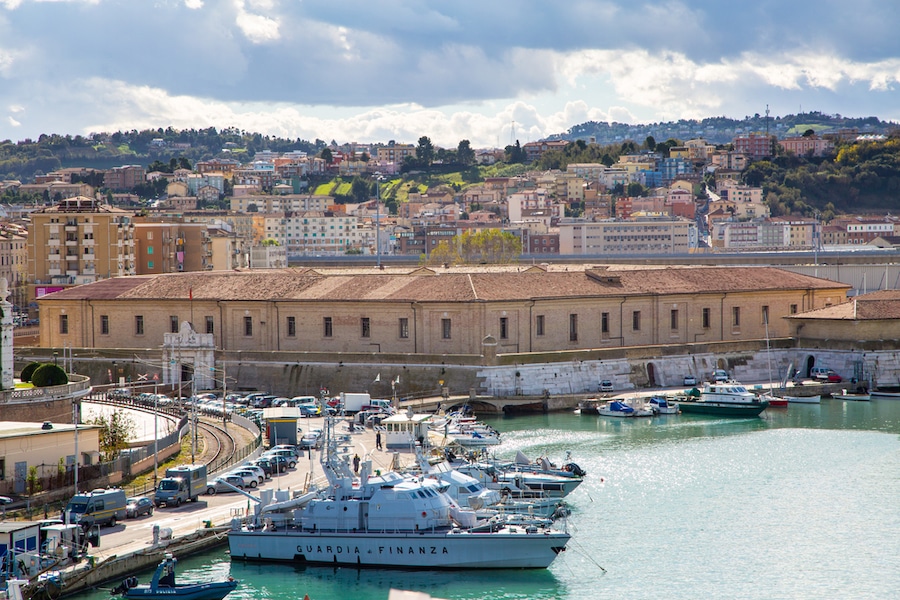 Ancona is situated on the Adriatic Sea and is a large port. There are several daily crossings over to Igoumenitsa on the west coast of Greece.
Anek Superfast and Minoan Lines operate crossings daily, with around 1-3 services depending upon the time of year. The first ferry leaves in the early afternoon and another late in the evening, with a journey time of around 16-21 hours.
There is also a return ferry from Igoumenitsa to Ancona daily.
TRAVEL COMPANIES WE USE AND TRUST
Ferries Between Ancona & Patras
The port of Ancona also offers ferries over to Greece to Patras via Anek Superfast, with two departures daily, leaving in the afternoon. The journey takes 21 to 24 hours, and it's a good idea to book a cabin with a bed so you can get some sleep on this very long journey.
Previously, Minoan Lines offered this service too, but this is no longer the case for 2023.
Ferries Between Venice & Greece (Patras & Igoumenitsa)
There are three weekly ferry crossings from Venice to Greece, to Patras and Igoumenitsa. Anek Superfast ferries serve this route, which takes around 26 hours to Igoumenitsa and 33 hours to Patras. However, the service to Patras does stop at Igoumenitsa.
Again, it's best to book a sleeper cabin to get some rest en route.
Ferries Between Bari & Igoumenitsa
Bari is located in the south of Italy, and there are regular Italy to Greece ferries (port of Igoumenitsa). Both Anek Superfast and Ventouris Ferries run this route with 1-3 crossings daily, depending upon the time of year. Ferries leave late in the evening or around midnight, so booking a sleeper cabin is recommended.
The journey takes anywhere between 8 hours to 11.5 hours, yet many amenities are on board to make your trip more enjoyable.
Ferries Between Bari & Patras
In 2023, there will be a once-daily crossing between Bari and Patras, which takes 16.5 hours. Anek Superfast will serve this.
Ferries Between Brindisi & Greece (Igoumenitsa & Patras)
Choosing to take the ferry from Brindisi has one major plus point – it is the closest port to Greece, so journey times are shorter, at around 8 hours. Grimaldi Lines offers services to both Igoumenitsa and Patras. There is one daily crossing to Igoumenitsa and up to three weekly to Patras, depending upon the time of year.
Due to the decreased distance, this is also the cheapest of the ferries from Italy to Greece.
Ferries Between Italy & The Ionian Islands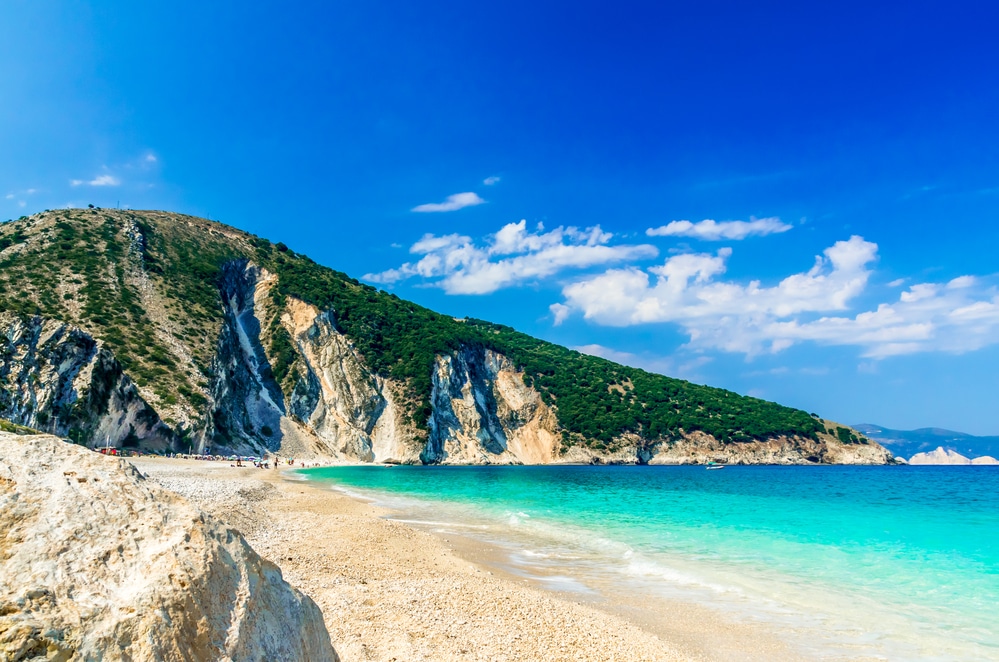 It is possible to take the ferry from Italy to Corfu and Kefalonia in around 8 hours during the peak summer months only.
Minoan Lines offers four weekly crossings from Ancona to Corfu, taking anything between 15-20 hours. You can also travel from Bari to Corfu with both Anek Superfast and Ventouris Ferries in around 10 hours, with seven crossings per week.
There are services from Brindisi to Corfu three times per week with Grimaldi Lines, with a journey time of around 8 hours. Alternatively, you can travel from Venice to Corfu once weekly with a 25-hour crossing time.
Ferry crossings between Bari and Kefalonia are available between July and August only with Ventouris Ferries and takes around 18 hours.
Now that you know how to travel from Italy to Greece by ferry, which route suits you best?