Privacy & disclaimers →
How To Get From Naxos To Mykonos (& Mykonos to Naxos Ferry)
Whether you're looking for party island vibes and beach days or you're after something a little more laid-back, the Greek islands have you covered. There really is something for everyone.
Naxos and Mykonos are two islands relatively close to one another and offer completely different experiences. For that reason, visiting both during your Greek holiday is a great idea!
Island hopping has long been a 'thing' within the Greek island chains, and it's relatively easy to get between these two islands and back again.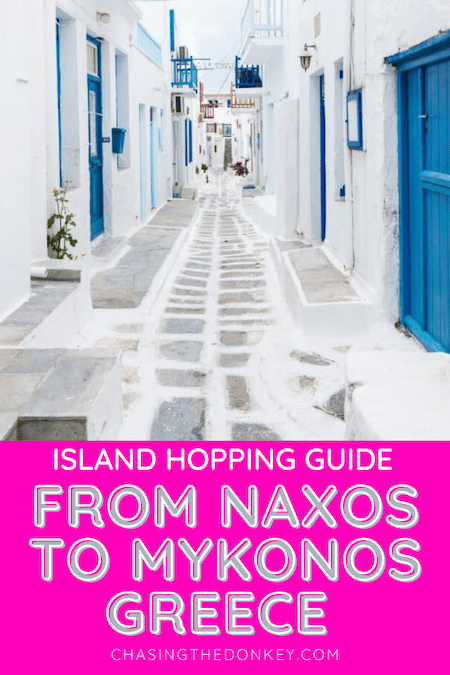 TRAVEL COMPANIES WE USE AND TRUST
But First, Why Should You Visit These Islands?
Naxos is located south of Mykonos, and it's the largest of the Cyclades islands. It's a chilled out space, and while there is nightlife on offer, it's not particularly bright or loud. Naxos is more about calm days and appreciating beauty. The beaches here are stunning, and there are some fantastic architectural examples to check out too. Chora, the island's capital, is ideal for shopping, and there's excellent great gastronomy to try out.
Mykonos is a totally different beast. Ideal for letting your hair down, Mykonos is party central, and its beaches are the ideal places to calm down during the day and let your hangover pass! However, it's not all about partying, as Mykonos is a stunningly beautiful island and the hilltop windmills are a must-visit for amazing views.
Over the last few years, Mykonos has also become a place to spot celebrities on their summer holidays. Maybe you'll see your favorite star!
Ferry From Naxos To Mykonos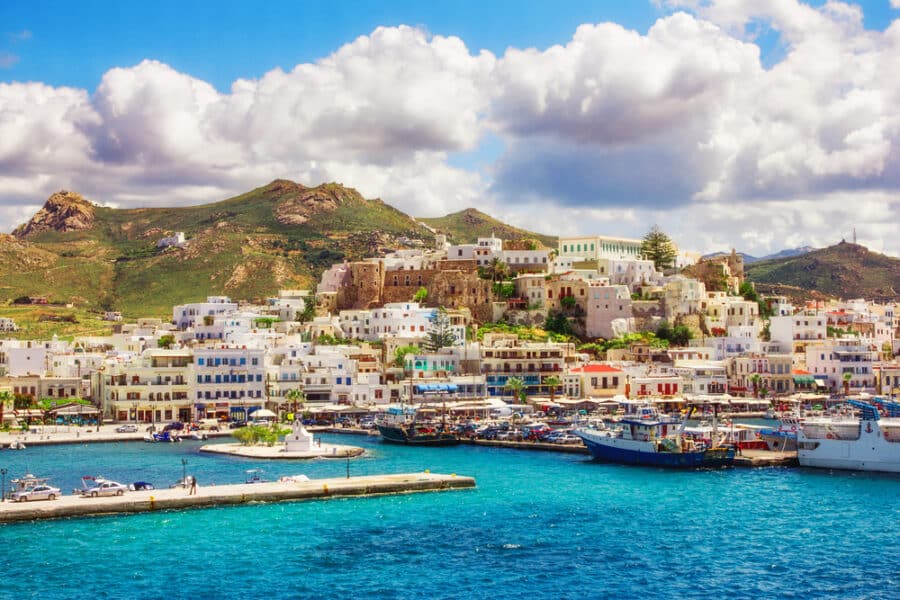 Naxos is around 50 miles south of Mykonos, and there are daily ferry connections directly between the two islands throughout the year. The number of ferry crossings during the summer is much higher than during the winter, and during the off-season season, you will need to check the weather before traveling, as ferries are canceled with little notice.
The ferry journey takes between 40 minutes and 1 hour and 20 minutes, and you can choose between several different companies – Blue Star Ferries, Fast Ferries, and Minoan. Between April and October, there are around seven crossings per day during the summer.
The first ferry leaves at ar7.55 am.55am, and the last ferry is usually ar4.30 pm.30pm.
Mykonos To Naxos Ferry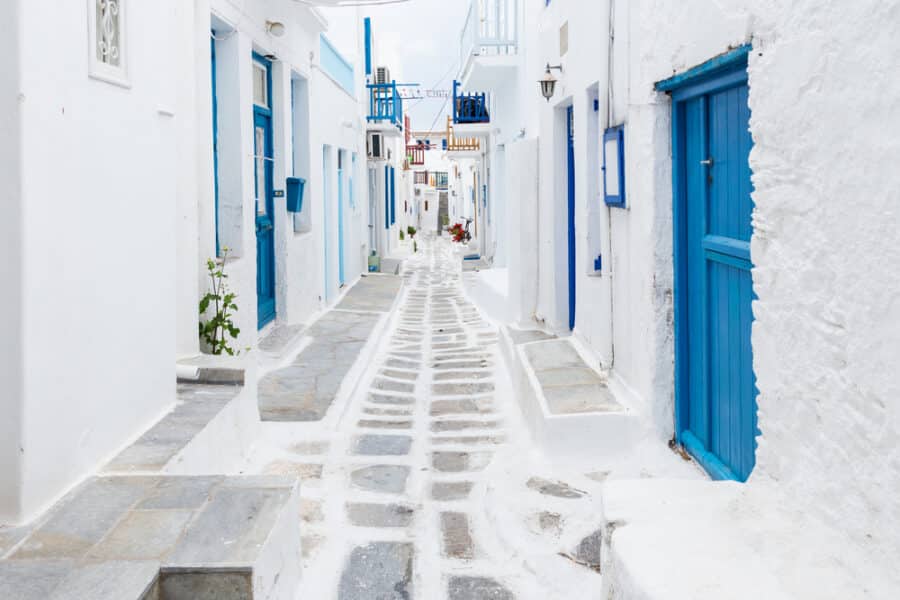 When traveling long back to Naxos from Mykonos, you will first need to reach the port away from Mykonos Town. There are two ports – the old and the new, but most people will leave from the new port. You'll undoubtedly need the new port if you're using SeaJets, Blue Star Ferries, Golden Star Ferries, or Minoan Lines.
Buses leave from Mykonos town to the port regularly throughout the day, or you can take a taxi.
Ferries to Naxos operate all year round, although during the winter m, months there are fewer services, and they can be canceled at the last minute due to poor weather.
The journey takes around 35 minutes. The first ferry leave9.50 am.50am, and the last leaves Mykonos at around 7 pm and 7 pm.