We may earn commission from affiliate links →
Paros Vs. Naxos Islands – How To Choose Between Naxos or Paros
You're seriously spoiled for choice when deciding which Greek island to visit. Most people go to the big islands, such as Rhodes, Santorini, Crete, or Mykonos. These are all great options, but they're also highly touristic, swamped, and, consequently, more expensive.
If you want to enjoy all the tourist fun you can have this summer but you don't want to go to the main islands, there are two options you should think about – Paros or Naxos.
These are close-by islands (40 minutes apart) that aren't too far away from Mykonos and Santorini. They can be reached by ferries from either island pretty easily. But which should you visit? You could go to both, but what if you wanted to base yourself in one spot for a week or two?
Let's compare Paros vs. Naxos to determine if it is Paros and if Naxos is the best island for you.
NAXOS
Are you wondering, "is Naxos worth visiting"?
From those two brief descriptions, you can see a significant difference between the two. The islands are only 10km apart, but the vibe is different. So, choosing between the two depends on what you want to enjoy.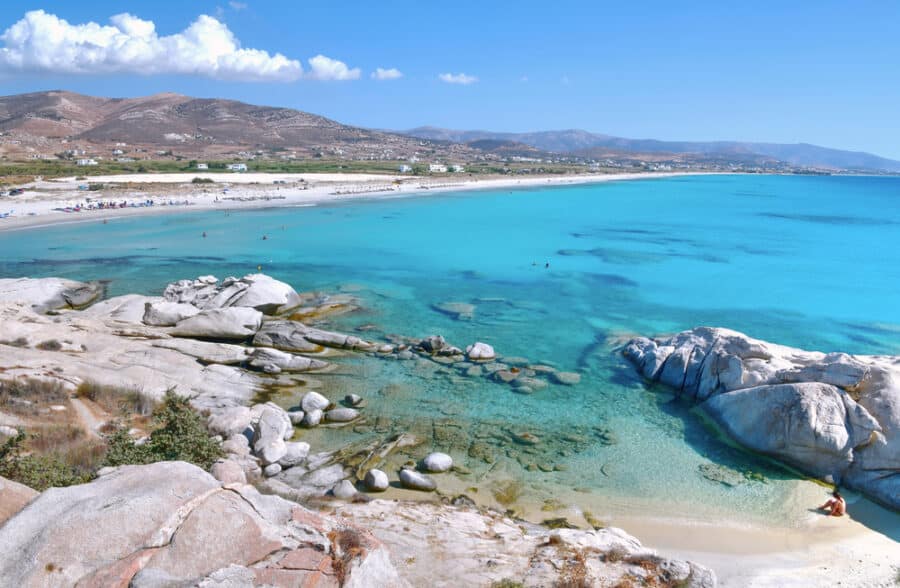 Naxos is ideal for chilled-out beach time, enjoying romantic meals or chilled-out evenings, and shopping for souvenirs at local craft markets. The scenery is truly magnificent, and there is lots of nature to explore and ruins and old churches. You can also try outdoor sports, such as hiking, waterskiing, windsurfing, or sailing.
Paros is also suitable for beach time, and the food is fantastic. You can also go hiking, windsurfing, waterskiing, and sailing on Paros, but the difference is that it's more about nightlife and shopping than Naxos.
You could say that Naxos is ideal for families, while Paros is ideal for couples and groups. But both Naxos and Paros are incredible for summer fun, regardless of your choice. The only significant difference, other than what we've mentioned, is that the beaches on Paros tend to be a little smaller, and some are a little rougher around the edges than Naxos.
PLAN AHEAD TO GET THE BEST DEALS
Paros Or Naxos – Can You Visit Both?
Yes, you can!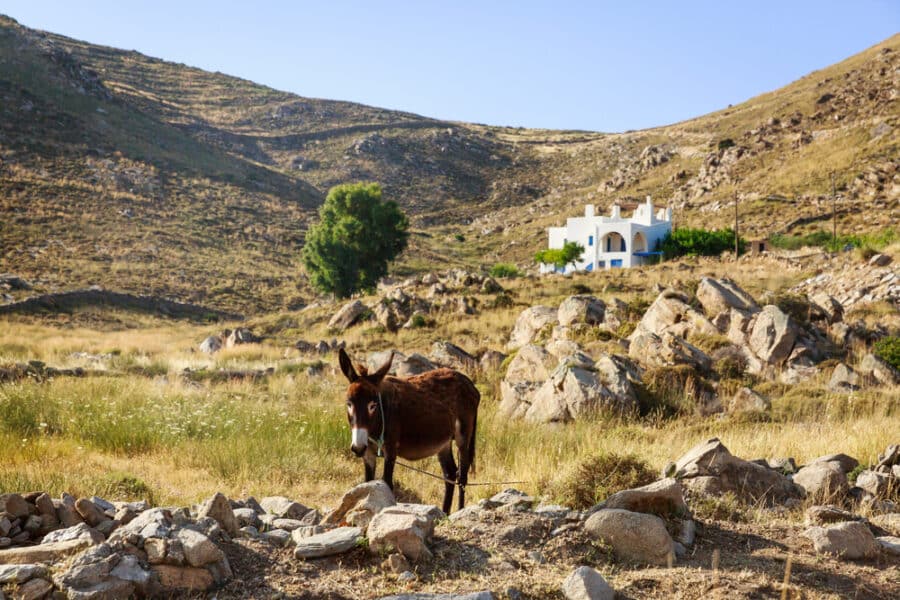 Choosing between Naxos and Paros is quite challenging because they're similar but have some significant differences. If both call out to you, and that's entirely possible, then you can visit both during the space of one holiday.
The islands are very close, have the same weather patterns, and have direct ferry connections to the main islands around them and each other. You can also fly to Naxos or Paros from Athens via domestic flight. However, Paros does have more flights than Naxos.
You will find ferries between Naxos and Paros very regularly between the summer months, usually around 8 per day. They start at around 9.30 am and run until about 10.30 pm, although check schedules ahead of time as they can change. Tickets for the Naxos to Paros ferry can be brought online or at the port.
So, Naxos or Paros / Naxos vs. Paros?
Both islands are fantastic choices, and you'll have a great time regardless of your choice. However, you could also side-step the decision and forget about deciding if Paros Naxos is better, and that is to visit both Greek islands!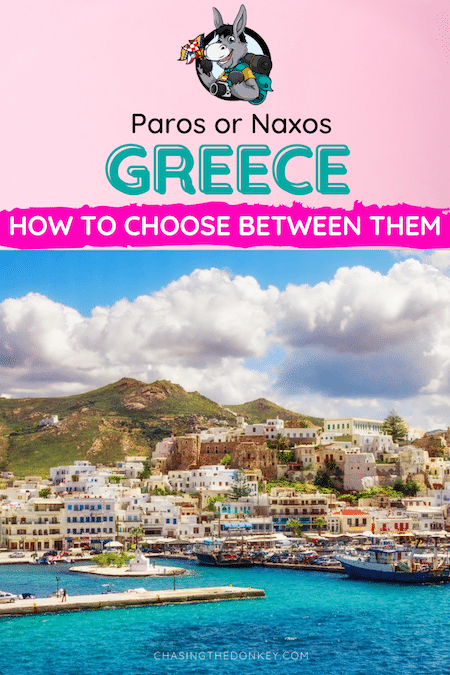 So, tell us, has our Naxos vs. Paros travel guide helped you? Which island will, Paros or Naxos, will you choose?
Share