Some Greek islands are so tantalizingly close it would be a major mishap not to visit them during your stay. It's easy to assume that islands are vast distances from one another and that it's not worth it because aren't they all the same?
No!
There are countless Greek islands, some inhabited, some not, and they're all different in their own rights. So, it's a good idea to visit as many as possible.
Mykonos and Paros are two Cyclades islands and are very close to one another. At just 44km between them, you can easily hop between the two and enjoy different tastes during your break.
Mykonos is, of course, a very famous Greek island and it's become known over the last few years as the renowned go-to Greek party island. You'll undoubtedly spot a footballer or two there during the summer months! But it's obviously about more than that too. It's a sun-drenched, beautiful island with some of the most to-die-for cuisines. But, if you want to escape the noise for a more paired-back time, then nearby Paros is a good choice.
Parikia is the island's capital, which is why the main port is. Paros is full of low-key villages and beautiful beaches. You'll also be able to check out some fantastic architecture from the Byzantine region, with churches dating back to around 4AD. Paros is a more laid-back view than Mykonos, so you want to check it out for a day or two.
Below is our ferry guide from Mykonos to Paros – and of course, how to get the Paros to Mykonos ferry.
TRAVEL COMPANIES WE USE AND TRUST
Mykonos To Paros Ferry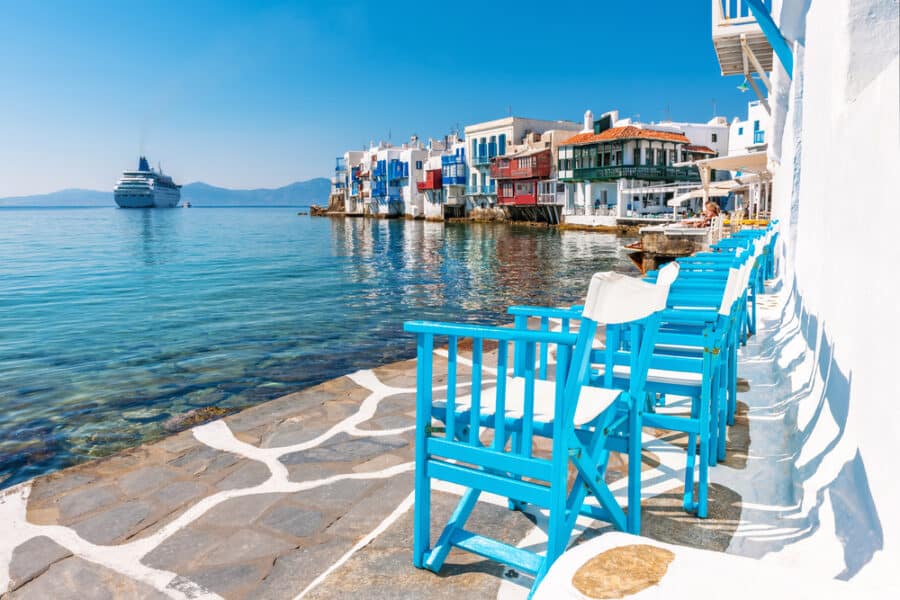 Two companies run the ferry Mykonos to Paros route – SeaJets and Golden Star Ferries. This line is seasonal only, so it runs between April and October. During the winter months, you may be able to find a crossing, but you'll probably need to go via Syros, another of the Cyclades islands.
Ferries can be delayed or canceled due to adverse weather, so always check ahead of time. Still, there are generally 3-6 crossings per day during the summer months, with prices ranging from between 30 to 70 Euros, depending upon the company, the month, and how far ahead you book.
The earliest ferry between Mykonos and Paros is at 8.45 am, and the last is at 5.55 pm. If you choose to travel with SeaJets, you will get to Paris in 45 minutes, and Golden Star Ferries will get you there in just 50 minutes.
Paros To Mykonos Ferry – Ferry From Paros To Mykonos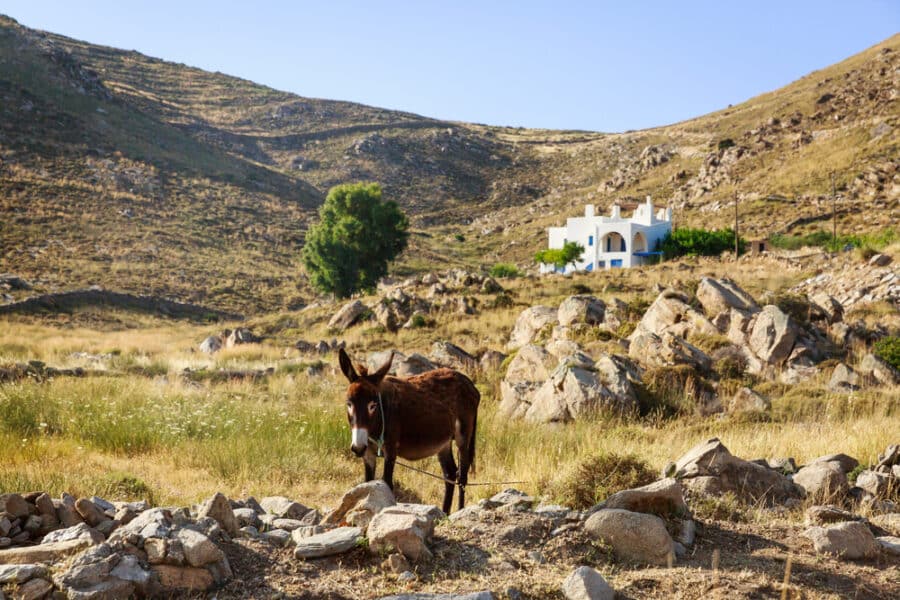 The Paros to Mykonos ferry is seasonal, running between April and October. The earliest ferry is at 8.30 am, and the last is at 5.55 pm. Several companies serve this line, including Golden Star Ferries, SeaJets, Minoan Lines, Blue Star Ferries, and Fast Ferries.
The journey will take around 35 minutes with SeaJets, and there are 2-4 crossings every day during the summer months. Prices range between 20 – 65 Euros on average.