A magnificent Cycladic island called Paros is just two ferry rides away from Santorini and three from Athens. The most incredible things to explore in Paros are its fantastic beaches, exciting nightlife, and lovely white-washed towns.
Paros is the ideal fusion between Mykonos with its trendy clubs and eateries and Naxos, thanks to all the fantastic beaches and authentic inland villages. The only method to reach Antiparos, a smaller and more isolated island directly west of Paros, is via ferry from Paros.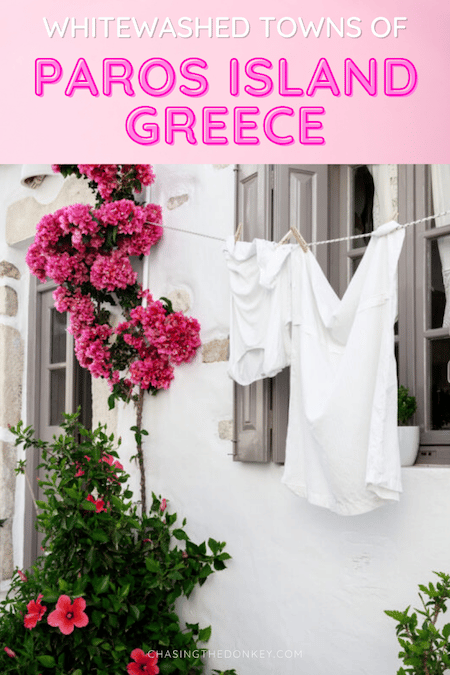 How To Get To Paros
Greek island Paros is a member of the Cycladic archipelago in the Aegean Sea. Paros is located around 200 kilometers north of Crete, 85 kilometers north of Santorini, and 40 kilometers south of Mykonos.
From Athens and Thessaloniki, flights to Paros take 40 and 65 minutes, respectively. Greek ferries are typically used for transport to and from Paros.
History Of The Island Of Paros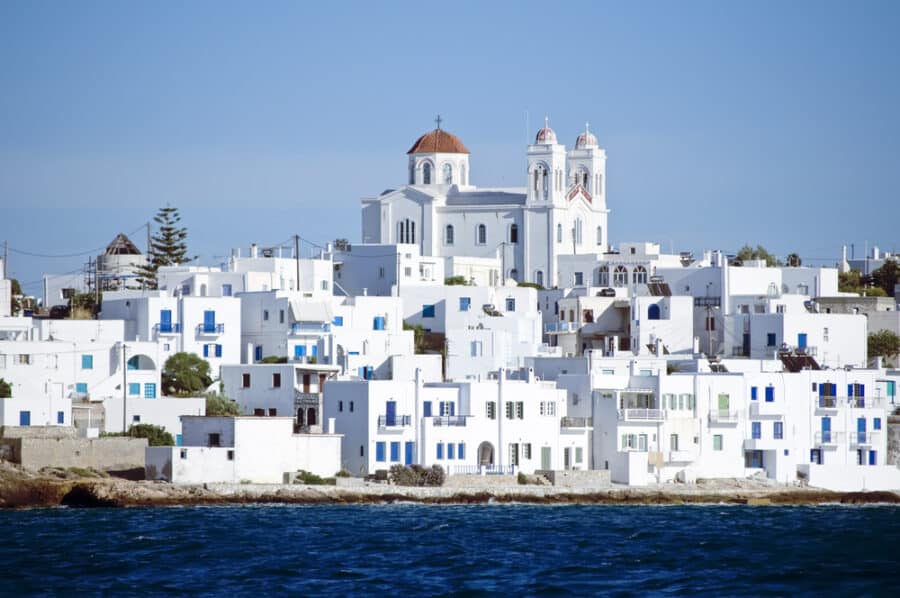 Paros was noted to be inhabited around 3200 B.C. Until the Ionians and then the Arcadians took control of the island around 1100 B.C., the Minoans and Mycenaeans were the principal inhabitants of Paros. Later, the Cretans lived there and gave it the name Minoa. Its strategic position in the Cyclades gave it a significant naval base. Its exports—primarily premium marble and agricultural goods—made it a thriving commercial center of the ancient world.
During the Persian War, Paros supported the Persians but was finally defeated by the Athenians. Later, the Spartans, Macedonians, Ptolemies, and Romans came into power over the island. Soon after, the Byzantine Empire conquered Paros. The most significant of Paros history is the several churches built in Paros during the Byzantine period is Panagia Ekatontapiliani (The Church with 100 Doors), which Saint Helene, the mother of Constantine the Great, allegedly founded.
TRAVEL COMPANIES WE USE AND TRUST
Best Beaches In Paros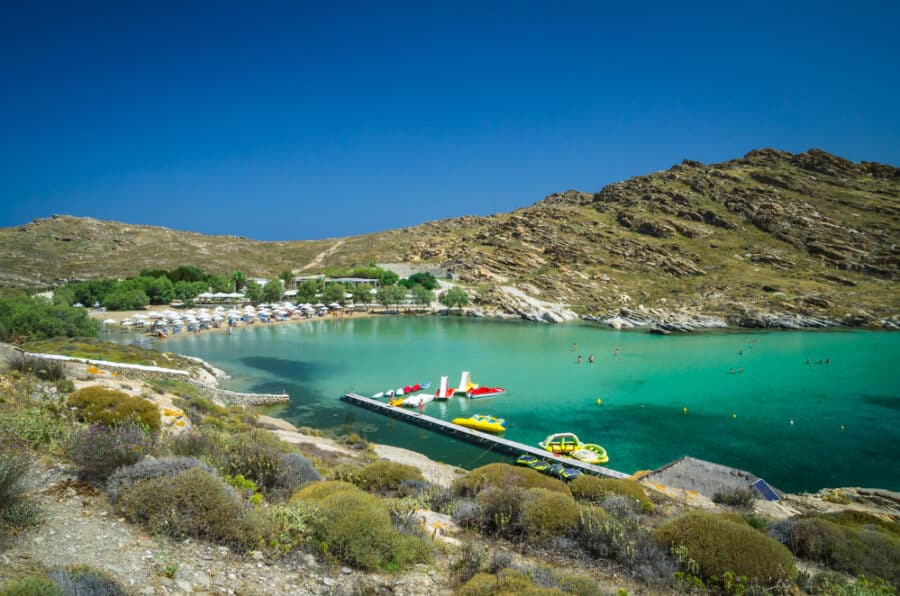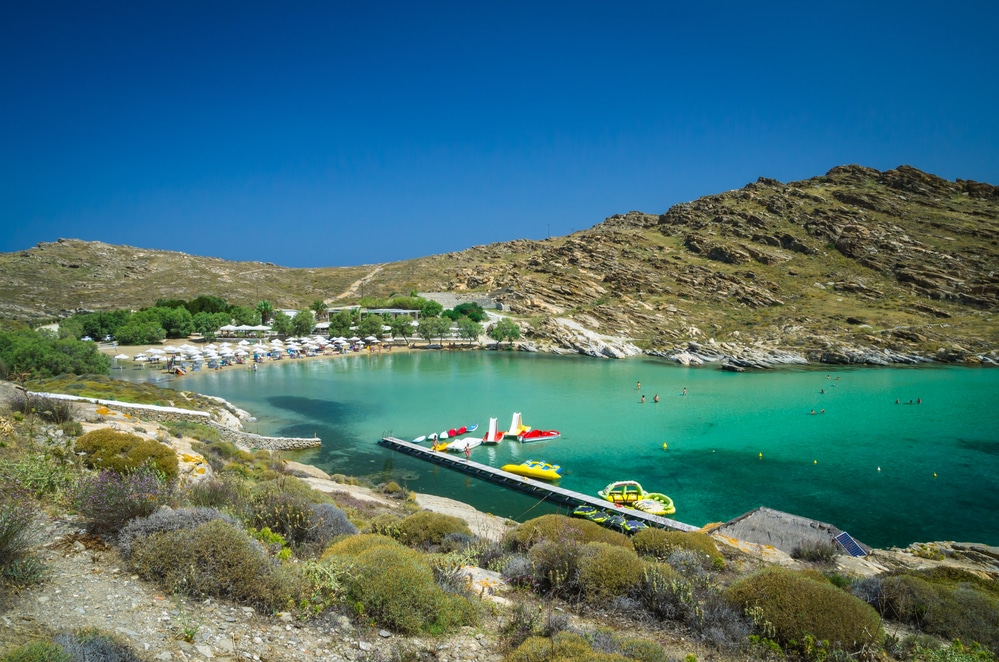 A vacation to the island of Paros would not be complete without many days spent at the beaches – so which Paros beaches are best? Read on to find your ideal beach choice:
Kolymbithres Beach
One of Paros's most famous beaches is Kolymbithres, renowned for its lunar-like granite rock formations that line the shore. The bay's natural separation into two main beach areas, each with its beach club and several smaller sand-beach patches tucked between the rocks (if you get there early enough to snag one of these locations, it's like having your very own private beach) are the result of the bay's shape. The beach is bordered by two water sports facilities that provide a range of activities like windsurfing, small sailboats, kayaks, and SUPs. It is simple to get to Naoussa by bus or water taxi. The closest hotels are in Livadia, halfway between Naoussa and Kolymbithres, and can be reached on foot in 15 to 25 minutes (many of these hotels provide a complimentary shuttle to the airport).
Santa Maria Beach
Santa Maria Beach is the most remarkable beach in Paros overall for swimming, dining, and beach clubs. With plenty of room to stretch out, shallow water for starting swimmers, and water sports facilities for diving, windsurfing, kitesurfing, and snorkeling, this bustling beach is perfect for families with young children and teens. The busiest part of the beach is on the north end, whereas the south end is typically quieter. Head north to Mikri Santa Maria (Little Santa Maria), located in a south-facing cove protected from the gusts, in July and August when the east coast beaches are windy. In addition, Mikri Santa Maria features a dive shop, a beach club, and two traditional tavernas close to the shore.
Chrissi Akti Beach
One of Paros' most stunning beaches, Chrissi Akti, also known as Golden Beach, is a lengthy stretch of fine sand that shimmers in the sunlight due to its glass-like composition. Families love the beach because it has shallow, clear water and is a convenient location to the best hotels, restaurants, and beach clubs. The annual Professional Windsurfing World Cup is held at Nea Chrissi Akti (New Golden Beach), its sister beach to the north. This beach has powerful winds in July and August, which has made it a popular location for kiteboarding and windsurfing worldwide. Several water sports facilities are located at both beaches and provide equipment rentals and instructions.
WHERE TO STAY IN PAROS
Paros Accommodation
The two locations in Parikia and Naousa are the most known Paros attractions that most people look for initially. Piso Livadi has recently gained popularity because it combines a lovely beach with top-notch dining. And Drios or Ampelas would be ideal for those seeking a more peaceful location away from the noise of the tourists. So let's look at all where to stay on Paros Island
Parikia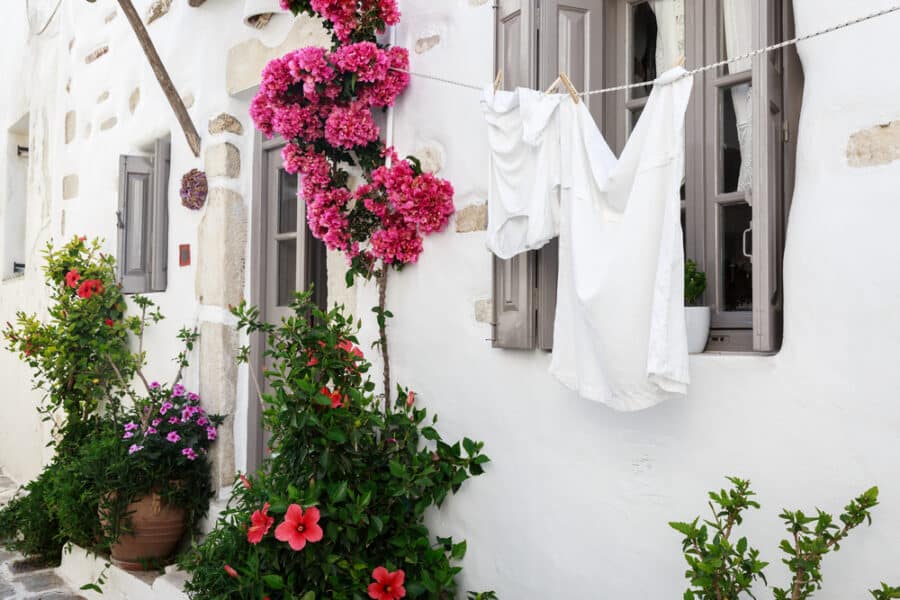 As the principal harbor, it serves as both the island's capital and your initial point of contact when you get to Paros. There are numerous eateries, cafes, and pubs on one side of the street, and a long beach is on the other. Additionally, the best things you can see and find in Paros are lively and fantastic boutiques in tucked-away lanes. Newly constructed stores and other businesses have opened in Parikia recently, generating a pleasant atmosphere. If you want to be close to the port or in the middle of everything, this is a great place to stay (you can catch the ferry to Antiparos from there).
Lefkes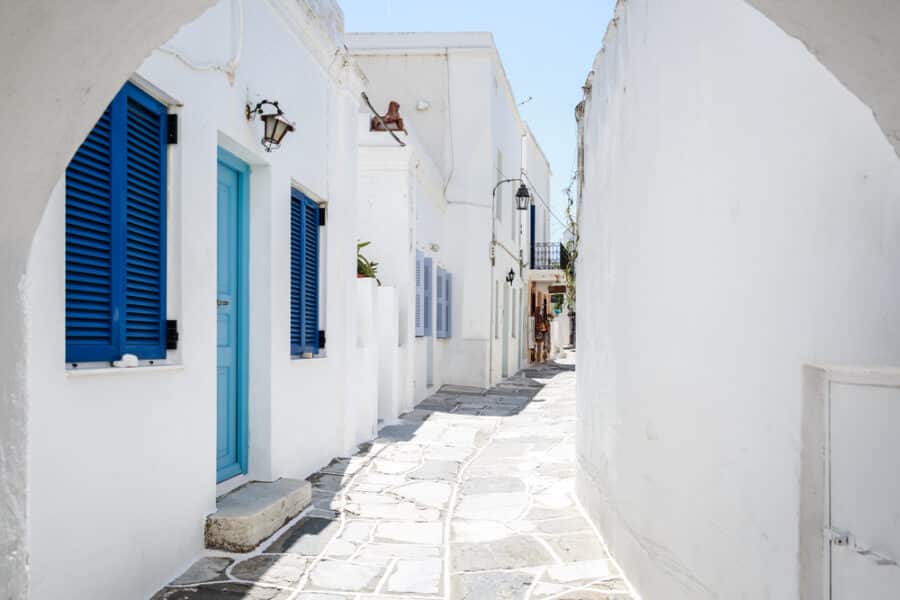 The alpine village has a lot of personality. If you don't mind being somewhat away from the water, you'll be rewarded by its beauty! A little community that reveals the true face of the Greek islands is nestled between two mountains. Don't forget to stop by the 1830-built Church of Agia Triada (Holy Trinity), which you will undoubtedly notice. Several hiking paths leading to Lagada, Drios, Aspro Horio, Agkaria Kamari, etc., also start and pass through Lefkes. Although it could feel occasionally congested throughout the day, there is no need to worry since many tourists don't remain there.
Naxos Town (Chora)
Town of Naxos (Chora) – One of the loveliest port towns in all of the Greek Islands, it is the first town you will notice when you arrive by ferry. There is a ton to see and do in the bustling island capital of Naxos Town. For sweeping views of the town, visit the Naxos Archaeological Museum, the Catholic Cathedral, and Naxos Castle (Kastro).
Chalki (Halki)
Visit the village of Chalki, often spelled Halki, which is only 10 kilometers from Naxos Town. It was once the hub of wealth and power on Naxos, serving as the island's capital and primary commercial hub. Neoclassical houses and Venetian-style towers still standing now provide a glimpse of Chalki's former splendor. Avoid skipping a visit to the Vallindra Kitron Distillery in the center of the community. Free admission includes a tour of the facility where the renowned regional liqueur Kitron is produced and (most importantly) free samples at the conclusion.
Spend extra money at Naxos Rock Villas for a room with a view. Each home in this location features a complete kitchen, a sizable balcony, and a private pool. Consider renting the 2-bedroom Supreme Sea View Villa if you want a true treat (or if you're taking the whole family).
If you're on a limited budget, consider staying at the lovely Naxos Cave Suites, which is close to several of the island's best beaches. The Grotta Signore Apartment is an excellent option if you wish to be close to Naxos Town's eateries and stores. This two-bedroom apartment is spacious and well equipped, and it has a picture-perfect view of the Portara and the sea from a sizable terrace (and every window). The hotel provides a fantastic breakfast every morning and free transportation from the port or airport.
Things To Do In Paros, Greece
After you have seen the beaches, these attractions in Paros await you: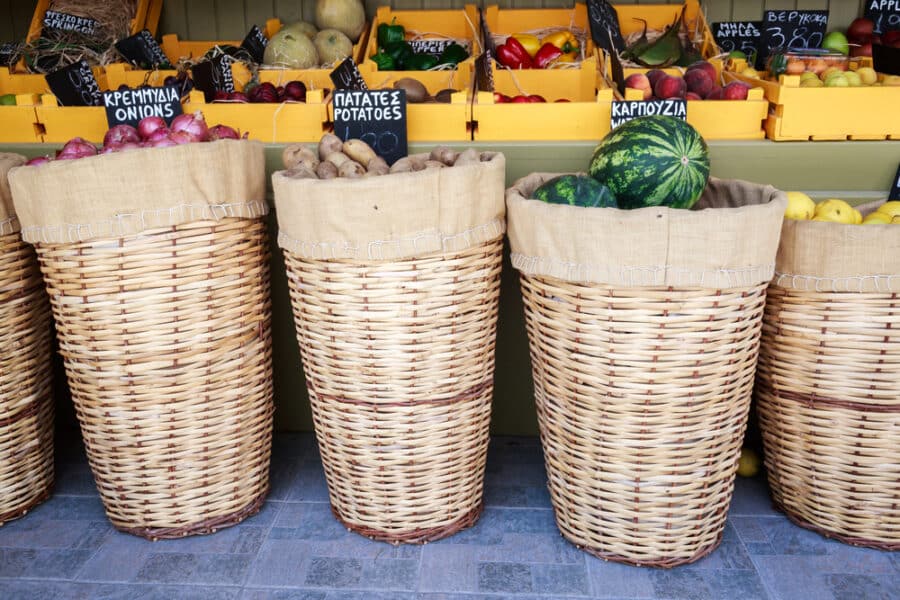 Wander About The Island
Do not set a schedule; spend your time strolling through island towns and villages. Start at the Old Port of Naoussa and enjoy a little shopping, strolling the markets, and getting to know the life on Paros Island.
Make The Most Of Your Evenings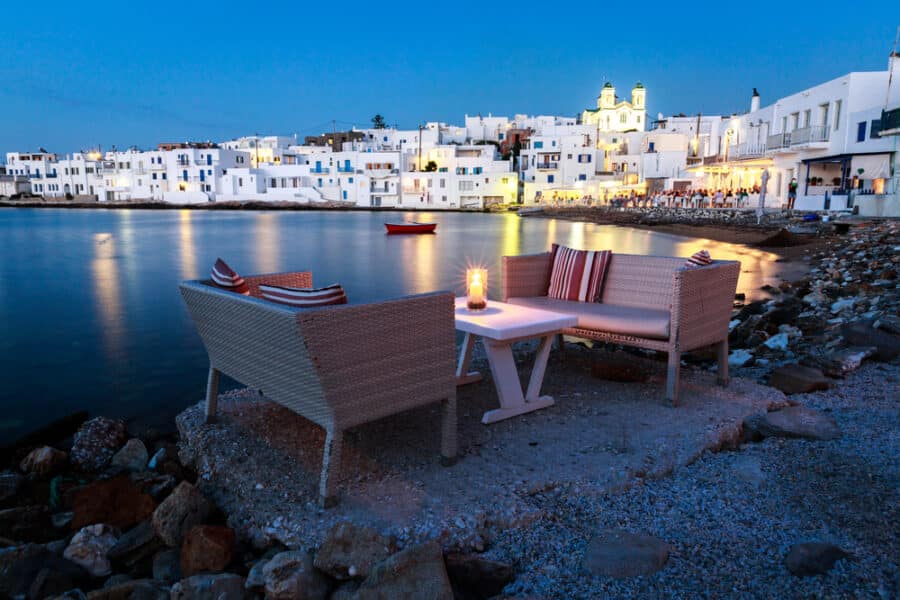 Find your favorite place to enjoy music and drinks – the nightlife on Paros will not disappoint. There is no shortage of sunset cocktail choices and meze places right on the seafront.
Get Active In Paros
Explore the strange rock formations at Kolymbithres Beach, and visit Paros Park, a sizable recreation area with a lighthouse, hiking trails, rock formations, caves, and the glistening Monastiri Beach.
Find Souvenirs And Keepsakes
Both Parikia and Naousa have some fantastic little shops and boutiques where you can shop till you drop. You can also head to the neighboring villages to keep on shopping. Paros is dotted with both upscale boutiques and markets that showcase locally produced jewelry and clothing, much of it at very reasonable prices. This is the best location to find something unique to bring home from your trip.
Visit A Paros Winery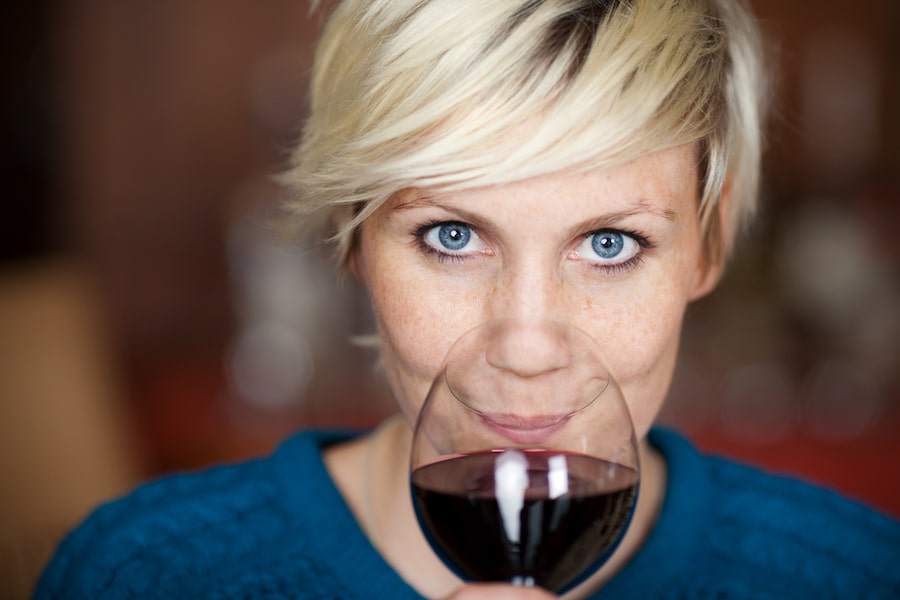 A visit to a Paros Island winery is one of the best things to do in Paros if you enjoy drinking wine. The island is home to a few top-notch wineries. One such place is Moraitis Winery is located near the village of Naousa. It is well known for its fantastic basement, where they also sell cheese platters that you can enjoy with your wine.
We also suggest Louridis Winery. Found halfway between Prodromos and Piso Livadi off the main road, it's reasonably straightforward to find; just keep your eyes out for the winery sign. Before you make your way to the winery, call ahead as you need to make an appointment before visiting.
Fantastic red, white, and rose wines have been produced on Paros thanks to the Cycladic region's favorable climate conditions. Driving around the island, you might observe that the vines are not trained on a lattice as you usually see but are instead allowed to grow naturally along the ground. This is done to prevent the grapes from being blown away during the Meltemi, the strong winds that blow through the area from July through September.
Admire The Unbelievable Sunsets
Paros is just one of the places in the Mediterranean that are well-known for sunsets to die for (another one is Zadar). Head to the west part of the island on Paros for the best sunset views. Parikia and Punda have the best spots, but you can pull up stops anywhere to enjoy magnificent golden evening views and enjoy a romantic evening.
Take A Day Trip
Some of the other things you can do in Paros include taking a day trip to nearby Antiparos or Naxos islands.
So, now that you have your Paros Island travel guide – tell us, when are you going?