Easter In Croatia: Traditions And What To Eat
If you're lucky enough to be visiting Croatia during the Easter period, you're in for a real treat! Croats take Easter very, very seriously, and as a result, there are countless events, processions, and special traditions to experience.
Easter is an enjoyable time where families come together to celebrate, eat delicious and traditional Easter-time foods, and of course, pay homage to what Easter is all about – Jesus.
Many visitors actually miss this wonderful time of year, simply because it isn't considered the traditional' Croatia holiday time.' Still, there are many benefits to visiting Croatia during March or April.
The weather around Easter is indeed mild and often sunny at this time, and prices are low. You're not going to experience huge crowds at any tourist attraction, and you'll find accommodation far easier as a result.
Bonus! In addition to all of this, you'll also get to see and experience Easter traditions across the country, which vary slightly from place to place.
Easter Traditions & Easter Processions In Croatia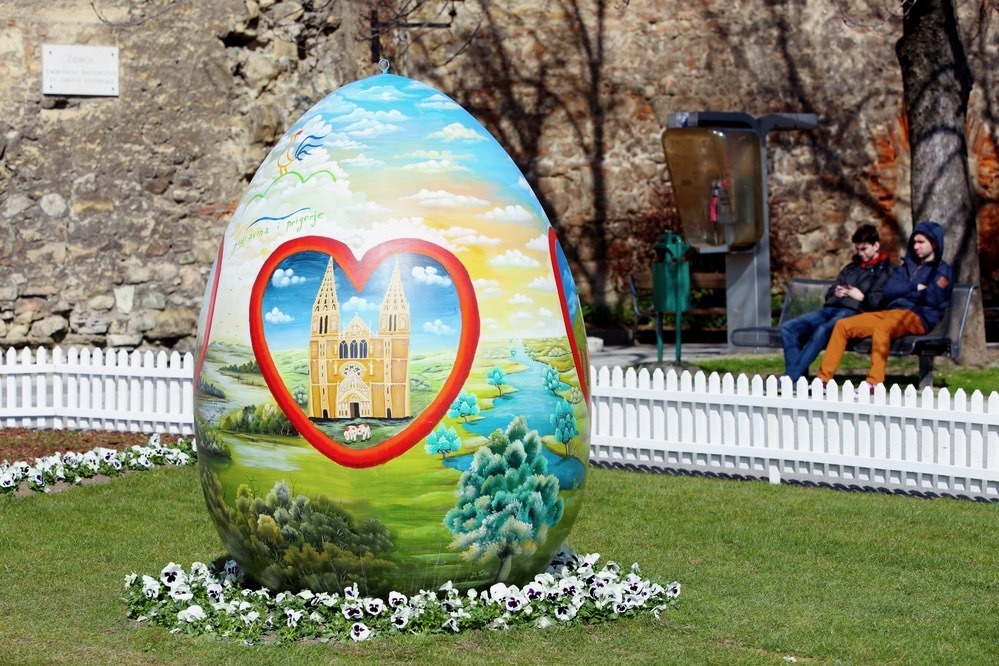 Zagreb
Zagreb is undoubtedly the busiest place to be if you want to experience Easter time with many other people! You'll find countless activities on offer, and if you head to the famous cathedral, you'll see a massive hand-painted Easter egg exhibition; it's certainly something to impress on your Insta feed!
You should also head to the Easter Fair at Ban Jelacic Square, too, for fun and festivities for all the family. You'll find stalls that are decorated in the manner of small wooden houses, almost like gingerbread houses. In these stalls, you'll find all ways of delicious goodies to try, including local delicacies, as well as souvenirs you can purchase and take back home for loved ones.
Of course, it's not just Zagreb which has all the Easter fun, as if you head towards the coastline, you'll find everyone heads out and enjoys the mild weather, hitting the beach, and also the parks, where you'll find families spending quality time together.
Opatija
If you're around Opatija, head to Villa Angiolina Park, where you'll find a massive Easter egg hunt perfect for families, a delicious breakfast on offer, and an Easter fair.
Hvar
Hvar is also a spot to visit, and you'll be able to watch the Za Krizen (Following The Cross), which is a huge passion procession that travels through seven churches in the local villages and has been going on for the last 500 years.
The procession has been included UNESCO Intangible Cultural Heritage List. It begins on Holy Thursday, traveling through Jelsa, Pitve, Vrisnik, Svirce, Vrbanj, and Vrboska, and finishes on the morning of Holy Friday.
Elsewhere
Aside from festivities and processions taking place across the country, you should also be on the lookout for a few standard customs. On Palm Sunday, you will see people taking olive branches, or palm branches, to blessings.
You will typically see palm branches in Split, however in Korcula and Šibenik, it's all about olive branches, and you'll occasionally see them made into wreaths.
Croatian Easter Food (Glorious Food!)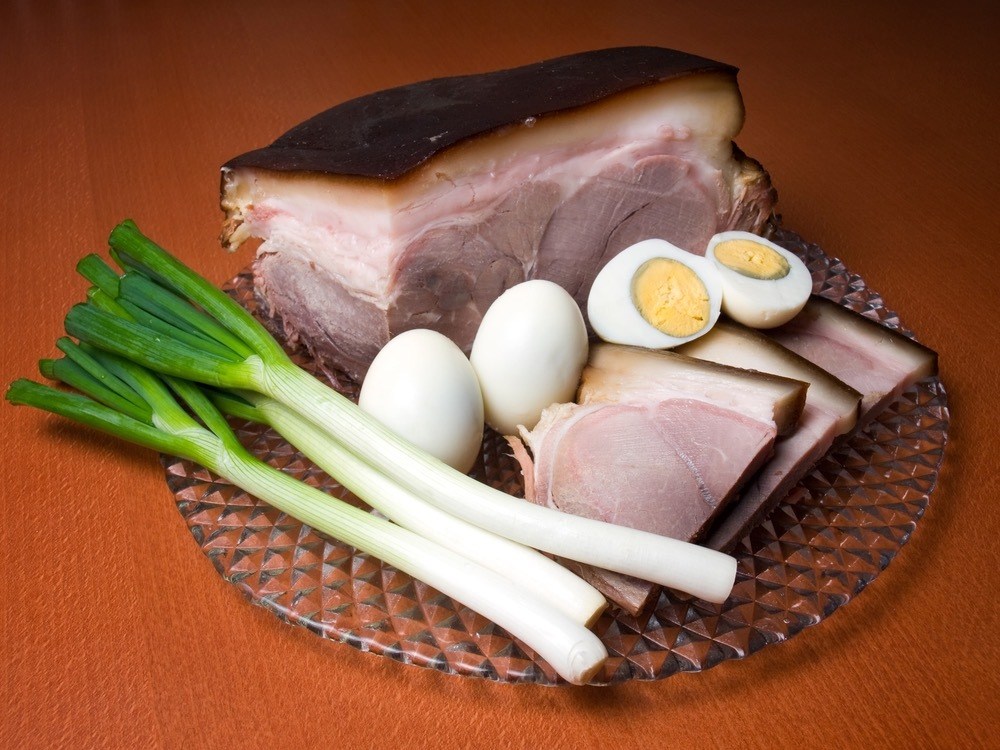 Food is a massive deal in Croatia at Easterrime, especially Easter breakfast, which you will find is enormous and packed with all manner of delicious treats!
The night before the big day, people attend a late-night Mass service, and the foods are taken in their baskets, and they receive a blessing from the priest, ready to be eaten on the Easter Sunday morning.
Depending on where you are in Croatia, you'll find that breakfast consists of ham, lamb, radishes, spring onions, and horseradish, but you'll also find many other extras.
The centerpiece is a Croatian Easter bread called sirnica / pinca. This is round bread with a sign of the cross sliced into it before it is placed in the oven, so the cross becomes even more evident when it rises.
Lunchtime is just as hearty, but the differences in foods across the country are pretty stark. For instance, if you go to the coastal regions, fish is a big part of Easter lunch; however, in the north, you'll find that turkey or chicken is a staple, and even lamb is being eaten in the Karlovac area.
Traditional Croatia Easter Foods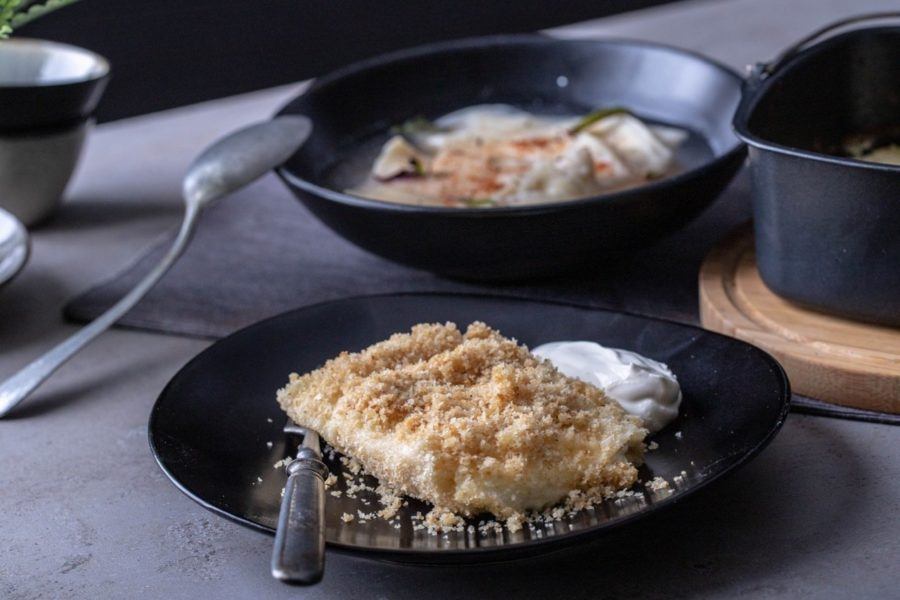 Ham: Baked with spices and white wine and usually served with crusty bread. Ham in bread – so yummy, try it here.
Vrtanji: This is a savory type of bread, and sometimes there is a colored Easter egg hidden in the middle
Pinca: This is a huge bread that sometimes has raisins inside it and is born from the Adriatic coastline. Recipe here.
Slavonian bagels: You'll often hear this referred to as 'poor man's cake,' and it is simply made of flour, eggs, and a little salt
Štrukli: Hailing from the country's north, this is a pastry that contains cheese in the middle. You'll find it served with onions and parsley or even cream. Štrukli recipe here.
Easter bread dolls or primorski uskrsne bebe: These are primarily found in the Istria region and Primorje. Recipe here.
We should also talk about Croatian Easter eggs, and while nobody eats them, they are a big thing on the day! These are known as 'pisanice,' and they are an egg that has been brightly decorated and painted in different regional styles.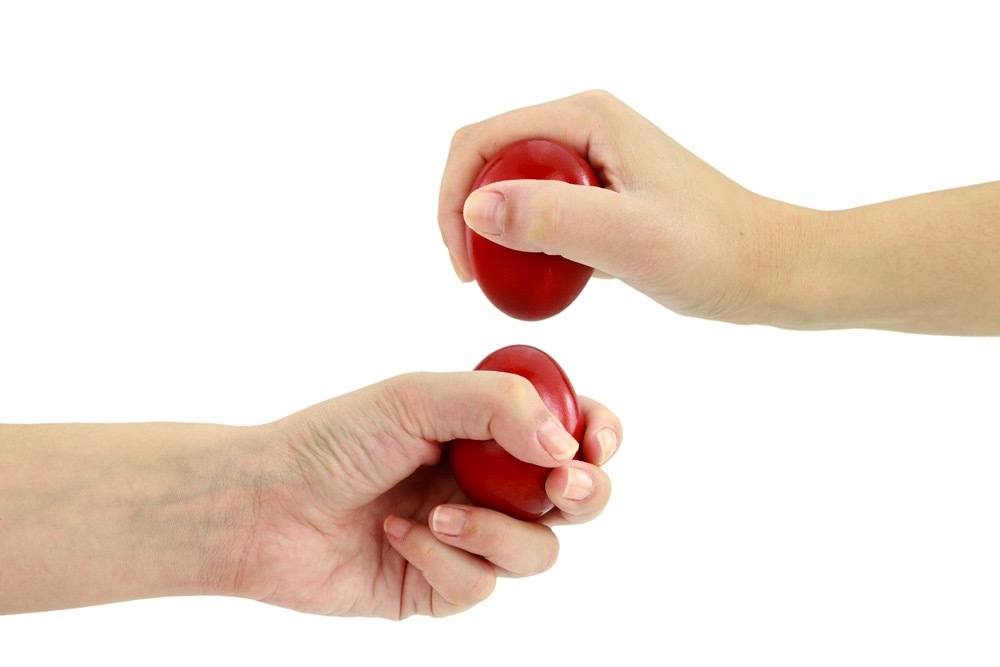 One thing that happens with the painted eggs is a game of 'egg tapping.' You can play at home; it's easy. Everyone is given an egg, and you take turns tapping the top of your egg against the top of the egg to the person next to you. Then whoever's egg remains unbroken or un-cracked wins! Easy.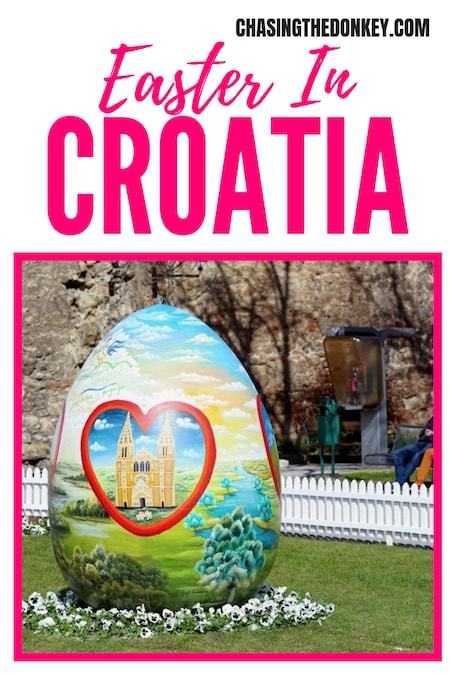 I hope you enjoy Easter in Croatia. Let me know below in the comments of any Easter traditions or foods we missed.
More Ways To Explore Croatia In Spring
Share