We may earn commission from affiliate links →
How To Make Croatian Easter Bread Dolls (Primorski Uskrsne Bebe)
Almost the same type of dough used in the making of Croatian Easter bread can be used to make these sweet Easter bread dolls that are baked in a part of Croatia known as Primorje (the coastal region of Croatia).
Made alongside the pinca bread, these little bread dolls are gifts for the kids. The dolls are made in two different shapes; traditionally, a doll was made for little girls and a wreath for little boys.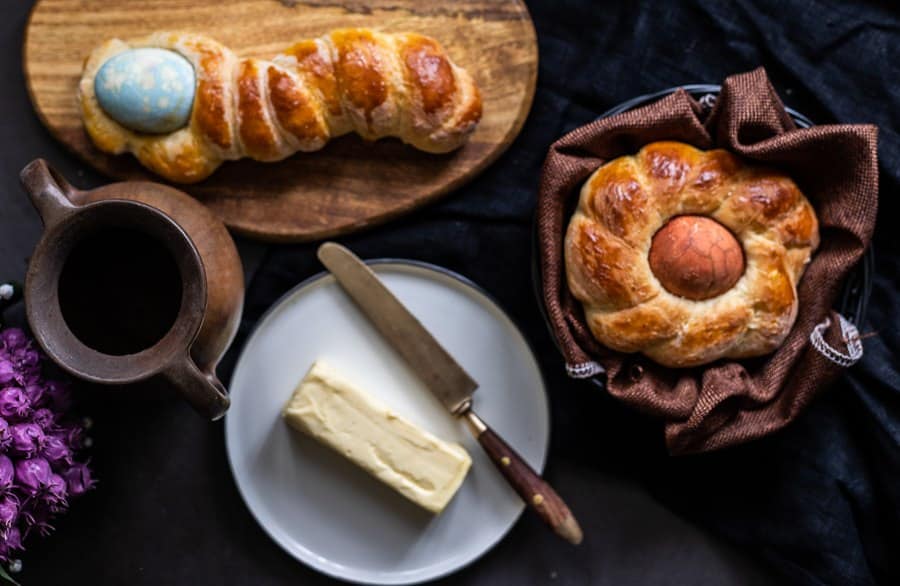 There is also another tradition in the town of Dubrovnik where a young lady will give this as a gift to her future mother-in-law and an Easter egg to her future husband.
As this recipe contains colored eggs, I would like to suggest you use natural ways to dye the eggs. You can use the outer shells of red onions, red cabbage, turmeric powder, red wine, beetroot, and lots of other natural ingredients. Feel free to ask if you have any questions about tips and tricks for that.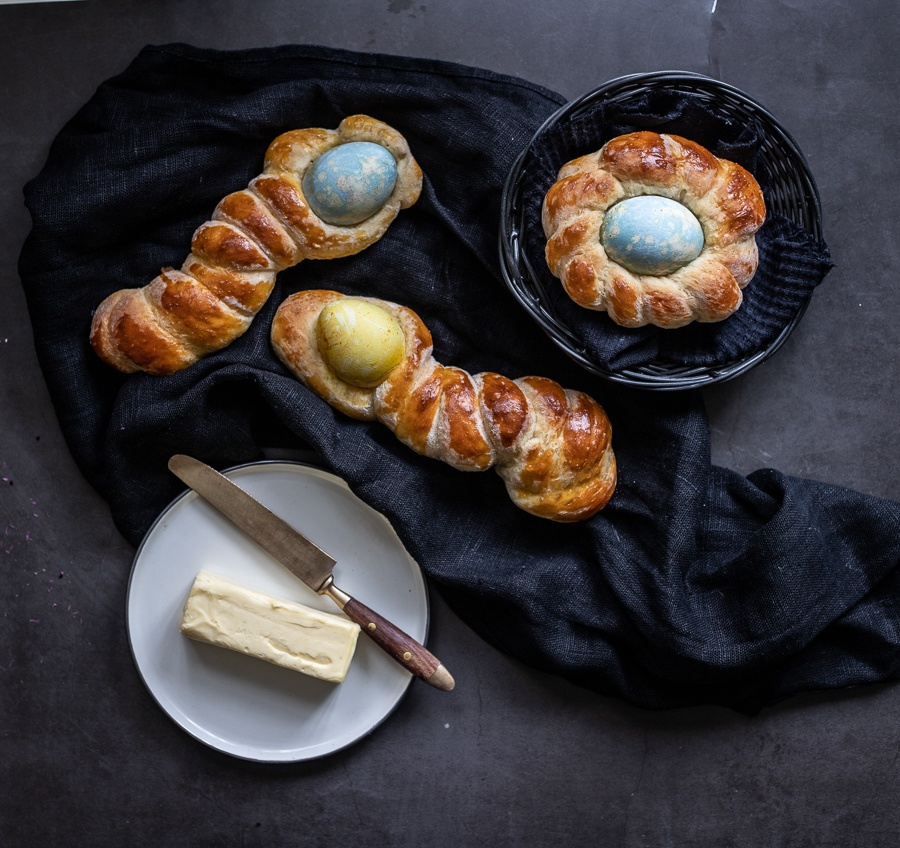 Easter Bread Dolls Recipe (Primorski Uskrsne Bebe)
Here is how you can easily make sweet Croatian Easter bread dolls and wreathes. Usually made in the coastal parts of Croatia - perfect for kids of all ages.
Ingredients
40 g sugar (3 Tbls.)
5 g dried yeast (2 tsp.)
125 ml warm milk (1/2 cup)
300 g all-purpose flour (2 cups)
2 eggs
Zest of 1 lemon
Pinch of salt
4 colored hard-boiled eggs
1 egg yolk
Instructions
Activate the yeast with the warm milk and half of the sugar
In a separate bowl, combine flour and salt with the rest of the sugar
After the yeast starts to bubble, add the eggs and lemon zest to the yeast mixture and combine with the dry mix
Knead the dough for a few minutes until everything is well combined and let it rest in a warm place for one hour
Transfer the dough onto a working surface and divide it in half and in half again several times, until you have 8 pieces of dough the same size
Roll each piece of the dough into a rope that is 10 cm long and 1 cm thick
Use 2 pieces to make a wreath or braid. Start with merging the end of the dough rope together and just roll one over the other until you use all the dough. Finish with tucking the end of both ropes under the wreath
If you are making the wreath, put the egg in the centre and if you are making a braid, put the egg before you start to roll one piece of dough over the over
Let it rest for 15 minutes
Heat your oven to 180°C
Put the wreaths and braids on a baking paper, brush them with an egg yolk and bake them for 20 minutes or until golden brown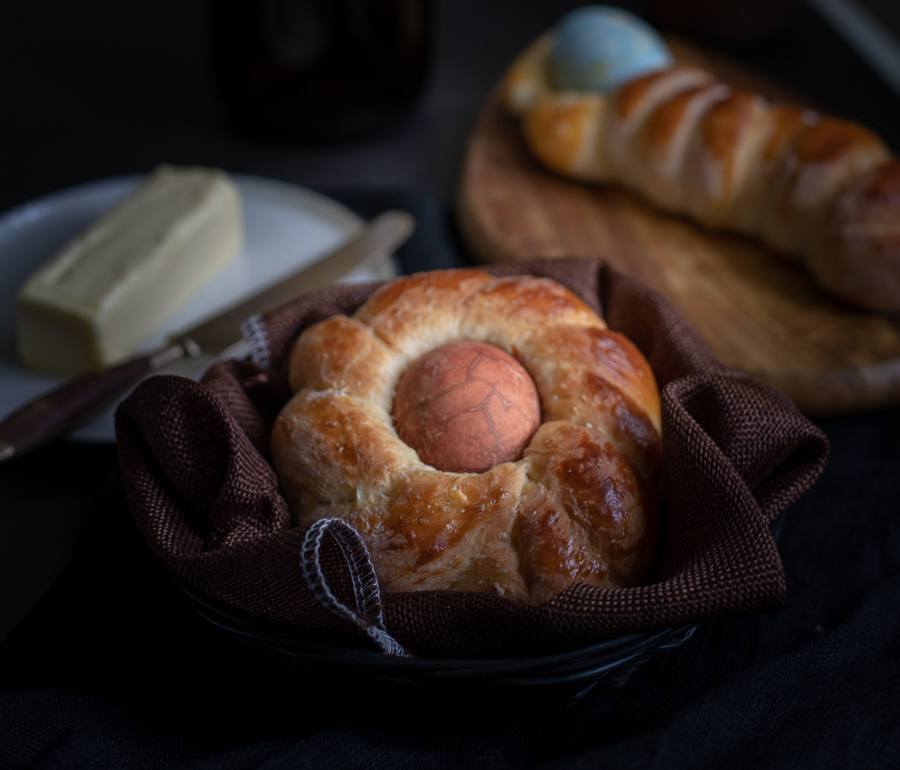 More Croatian and Balkan Recipes
Share