How To Get From Mostar To Kotor (& Kotor To Mostar)
Travel is becoming a little easier these days, and you might be starting to think about where you want to go on your upcoming summer jollies. Of course, it doesn't have to be summer to travel either!
If you're in Mostar, Bosnia & Herzegovina, or you're considering going there, you might want to extend your travels and explore other Balkan countries around the region. Montenegro is a fantastic spot for beach time and culture, so perhaps a break based in Mostar but heading over to Kotor for a few days is a good choice for you?
Mostar is an excellent choice in its own right. Located in the south of Bosnia & Herzegovina, it is famous for the Old Bridge, Stari Most, which stands over the Neretva River and dates back to medieval times. This bridge has seen more than its fair share of attempted destruction, but still, it stands proud!
Mostar is also a great spot for history, local culture, shopping, cuisine, and nature. But, maybe you want some beach time and a break for a few days? In that case, Kotor is a sensible choice.
Kotor is located on the Montenegrin coast, lapped by the waters of the Adriatic. The beaches here are beautiful and are quite busy from May to October. There are also many local spots to visit, such as Kotor Cathedral, the medieval Old Town, and several museums too.
So, if you want to travel from Mostar to Kotor (and back again), how would you do it.
The first thing to remember is that you're going to cross a land border, so you'll need your passport and any visa paperwork pertinent to you and your country of origin. You'll be able to find all of that information out from your embassy/consulate online. You'll also need any COVID information required at the time. This changes very quickly, so make sure you check that you have whatever you need beforehand.
Mostar To Kotor By Car (& Kotor To Mostar)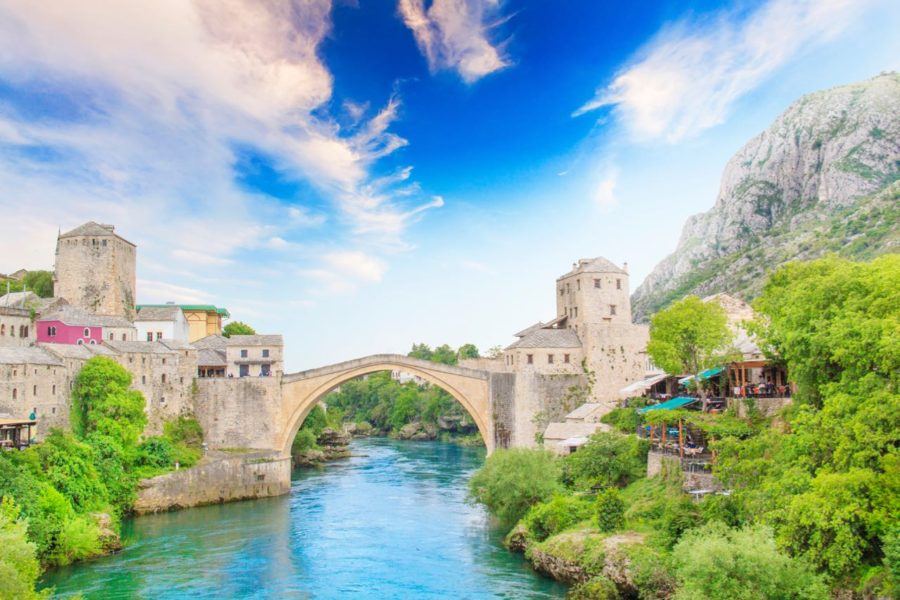 By far, the easiest way to travel between Mostar and Kotor (and back again) is by car. You'll need to have your International Driving Licence with you (all parts) and all papers related to your vehicle, be it your own or a hire car. If you're hiring a car, make sure that you can cross borders with it by asking at your hire company office.
The border itself isn't going to cause too many problems in terms of queues, but bear in mind that you might be waiting a little longer during the summer months.
The journey is 187KM and takes over 3 hours on average by taking the R427 highway. The road is very smooth, and you shouldn't encounter any problems.
Mostar To Kotor By Bus (& Back Again)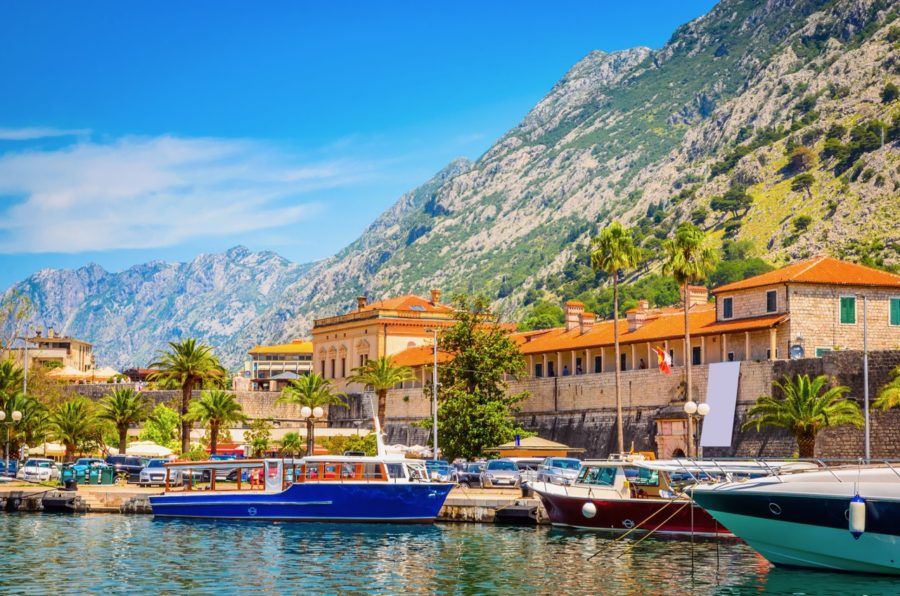 If you can't or don't want to drive, the only other option between Mostar and Kotor (and back again) is by bus.
From Mostar, you'll need to take the bus to Herceg Novi in Montenegro. This is a beautiful coastal town in its own right, so maybe you'll want to stay for a night or two? Either way, the bus from Mostar to Herceg Novi takes 4 hours, and it leaves once per day from Mostar East Bus Station.
Once you arrive in Herceg Novi, simply connect to nearby Kotor on a 40 minute-long journey, which will take you to Kotor Central Bus Station. This bus leaves four times per day, and overall the entire journey takes 5.5 hours.
When heading back to Mostar from Kotor, you'll need to connect via Dubrovnik in Croatia. Again, you're crossing another border here, so check ahead of time regarding COVID regulations.
Here you'll take the bus from Kotor to Dubrovnik, which leaves three times per day and takes 2 hours. Then, you'll connect to Mostar East Bus Station on a bus that leaves twice per day and takes 3 hours to arrive.
Share