How To Get From Kotor To Dubrovnik (& Dubrovnik To Kotor) In 2022
The great thing about visiting any specific country within the Balkans is that you can easily pop in and visit a neighboring country! Border crossings are relatively easy, and even if you are waiting a short while, due to traffic, the experience is more than worth it.
One of the most routes traveled in the South of Croatia is between Dubrovnik and Kotor. Popular both as one-way transfers and for a day trip from either city travel between Dubrovnik and Kotor is a road regularly traveled by the modern-day tourist.
The ease of the journey and the proximity of Kotor to Dubrovnik gives you the opportunity to see two UNESCO-listed cities for a very low cost. That said, both Kotor and Dubrovnik have plenty to see and do. In Dubrovnik you have the beautiful Old City walls, you have the architecture, culture, beaches, and loads of history. Likewise in Kotor, you have Venetian fortifications, fjords, soaring mountains, and simply stunning natural sites.
So, let's explore how to get from Kotor to Dubrovnik and back again. Obviously, any instructions should just be reversed to get from one way to the other.
Dubrovnik To Kotor Map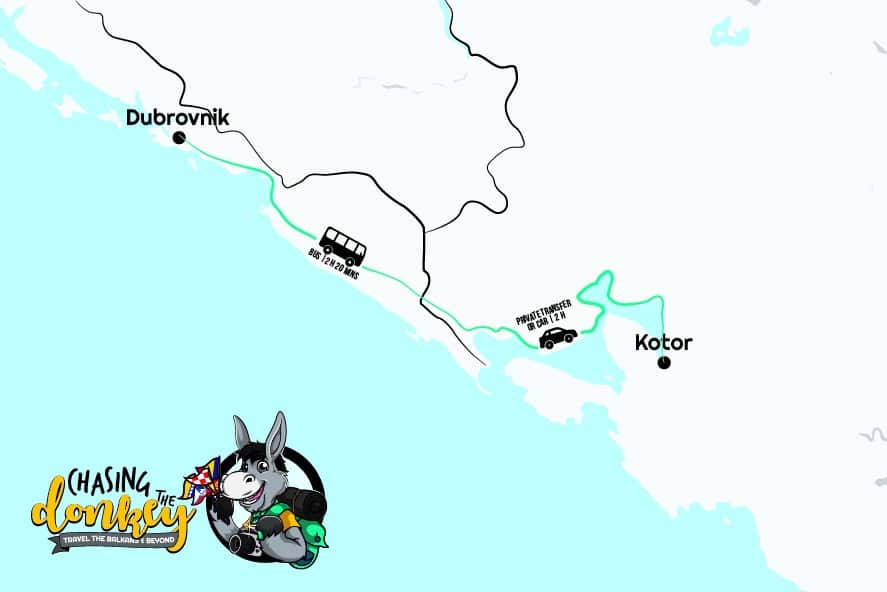 Kotor To Dubrovnik Drive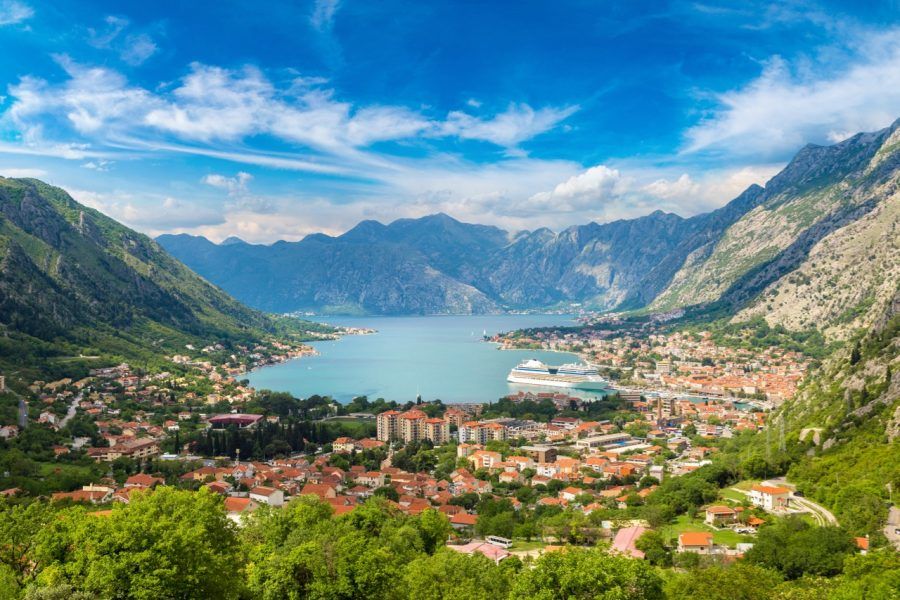 Driving to Kotor from Dubrovnik is without a doubt the easiest and most scenic way to get there. If you are not driving your own car you can hire a car with ease from both Kotor and Dubrovnik.
If you're traveling from Dubrovnik, it is probably best to hire your car from Dubrovnik Airport and from there it is around 20 minutes' drive to the Montenegro border. Once at the border have your passports and vehicle green card ready for the officials. Once you cross the border, the drive to Kotor is around 1 hour and 40 mins, but that doesn't include the time you will need to spend waiting to cross the border itself. From there you will wind your way along the bay of Kotor along this fabulous stretch of Montenegrin coastline.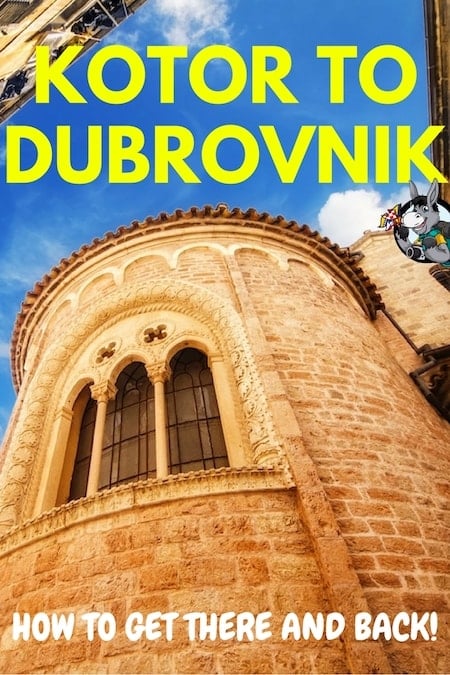 Overall, the drive from Kotor to Dubrovnik center is a distance of around 91.1km and will take you around 2 hours and 10 mins, depending on traffic and the border crossing.
We did just mention a 'green card', so we need to cover what that is. Basically, you need this card to be able to cross the border from Croatia into Montenegro and back again, and when renting a car this should be given to you.
2022 Kotor To Dubrovnik Transfer

If you don't want to drive yourself, you can't be bothered with the hassle of having to cross a border on your own steam, and you want to relax and enjoy the journey, then your best bet is a private transfer from Dubrovnik to Kotor?
Whether you want a private Montenegro day trip from Dubrovnik or a one-way transfer from Kotor to Dubrovnik, a private transfer is the most convenient and comfortable way to travel. No need for you to navigate, the driver takes care of it for you and if you like you can organize to make stops along the way.
Perhaps Our Lady of the Rock in Perast? The best thing with Private transfers is you dictate the pace and where and when you are going. Select your start time, whether you want a Kotor day trip or one-way transfer. It's totally up to you.
Contact Octopus Transfers Croatia For A Quote
Catching The Kotor To Dubrovnik Bus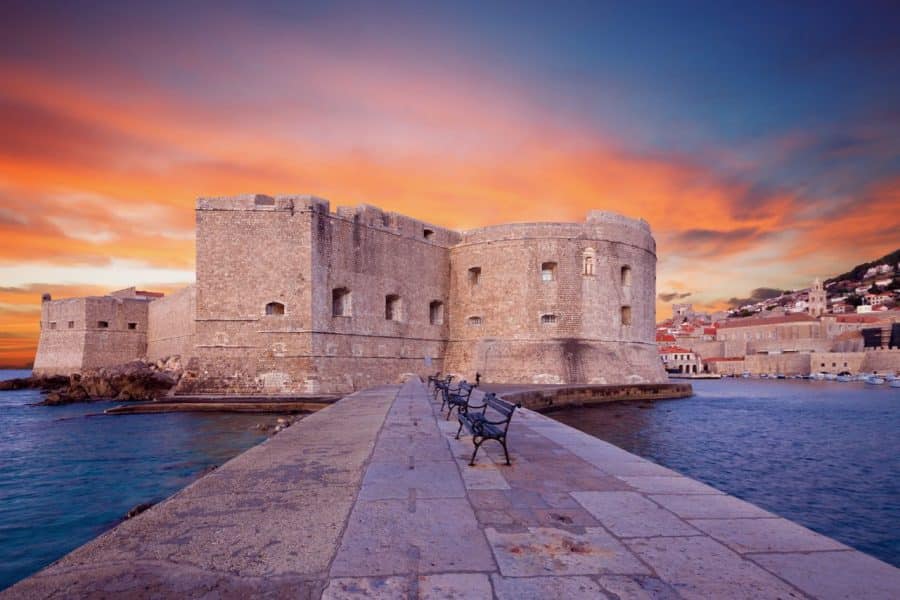 If you are budget conscious then public transport will be more suited to you. The bus route from Kotor to Dubrovnik is certainly very scenic too. Both towns are coastal, so that means that the route hugs the coastline. The bus takes a little over 2 hours, depending on border crossing times, and the overall distance is, as we mentioned, around 90 km.
Buses depart daily and there are several services. The first bus from Kotor is at 7.10 am, with the last one leaving at 3.55 pm; there are around
8 different buses per day on this route. There are several different bus companies that run this route, and the number of buses increases during the peak months of July and August. You can save money on your route by combining bus company tickets, so simply shop around online. You can expect to pay around 15 Euro for a one-way adult ticket, with discounts possible for children and the elderly; a child's ticket is around 3 to 9 Euros.
In the opposite direction, between Dubrovnik and Kotor, there are more buses on a daily basis, with around 10 on average. The first bus leaves Dubrovnik at 7 am, arriving in Kotor at roughly 10.45 am. The last bus leaves at 8.30 pm. Again, there are various lines running this route, and tickets are the same price as for the Kotor to Dubrovnik route.
As you're crossing a border, remember to have your passport with you at all times and be aware during summer the can be huge delays at the border due to people forgetting or leaving passports in luggage.
Share