How To Get From Zadar To Krka National Park In 2022
There are several national parks in Croatia that you just HAVE to see. Plitvice Lakes, Kornati Islands and, of course, Krka are some of the best. But what's the most convenient place to base yourself to see them all.
Lucky for you, the city of Zadar is smack-bang in the center of all of Croatia's national parks making it an ideal base for visiting the parks. Since winning the European Best Destination award, Zadar's popularity with travelers has significantly grown. Additionally, when you check the things to do in Zadar Croatia, it's no surprise that so many people want to visit Zadar.
From the ancient Roman ruins in the Old Town to the beautiful beaches that surround it, Zadar has something for everyone, to coin a common cliché. The other plus point is that Zadar is very easily linked to many other towns and cities in the country. For instance, the trip from Zadar to Split is only 1 hour and 30 minutes of travel.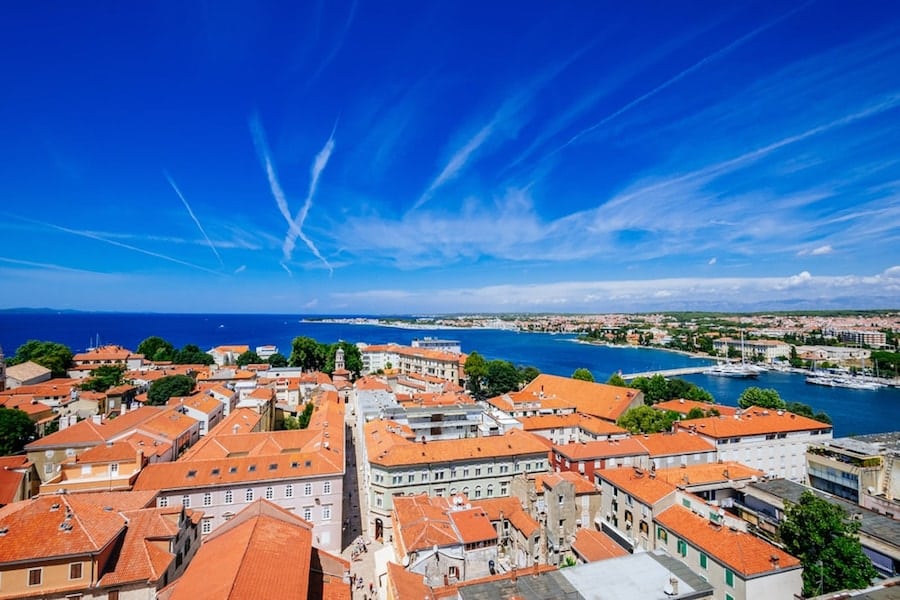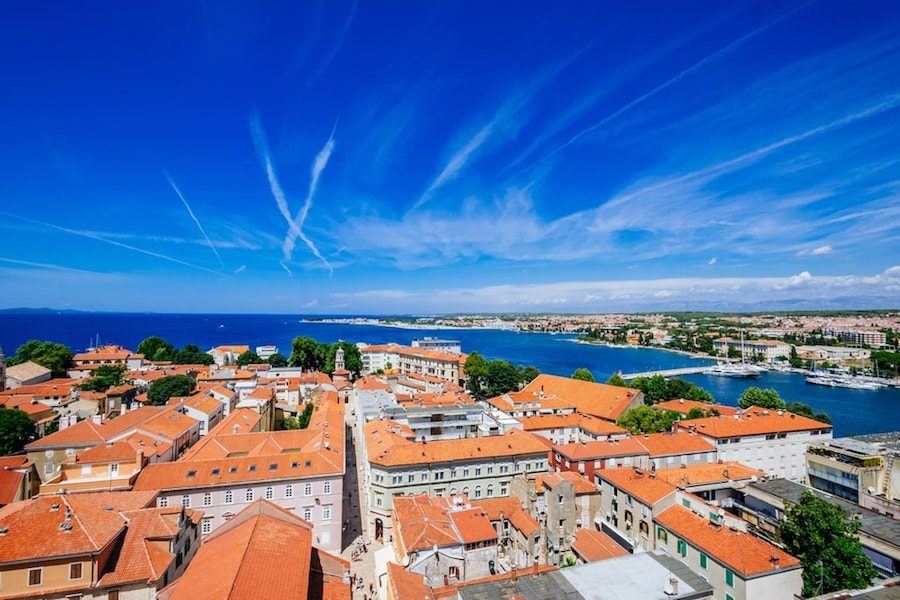 One park you absolutely can't miss is Krka National Park. It's worth mentioning that this stunning park is very popular thanks to its key attraction, the Skradinski Buk Waterfall. So, during the summer months, it gets jam-packed. It's one of the best day trips from Zadar, after all!
Located along the Krka River, Krka National Park is also within close proximity to Sibenik, and it is famous for its seven waterfalls. The most famous of these are Skradinski Buk and Roski Slap. Around the park, there are some beautiful walking trails, and there is abundant history, too, with the 15th-century Krka Monastery definitely worth a visit.
The following information will tell you how to get to Krka National Park from Zadar.
Driving To Krka National Park From Zadar
You're not looking at a long journey no matter how you decide to get from Zadar to Krka National Park, but driving gives you the most freedom. The drive from Zadar to the Krka Waterfalls is about an hour. There are two options as far as roads go: the freeway and the old coast road. The distance between Zadar and Krka National Park is only around 77 kilometers.
You will find many options for car rental in Zadar, so getting a car is reasonably straightforward. Driving around Croatia is also perfectly safe, and provided you bring your travel documents and international driver's license, you shouldn't have any issues.
Private Transfer From Zadar To Krka National Park

It might very well be the case that you simply don't want the hassle of driving or having to go to the bus station and share your ride with someone else. Sometimes it's nice to be picked up and have a professional take care of all the details for you.
In that case, a private transfer from Zadar to Krka National Park is the way forward. This is sometimes known as a Zadar to Krka Waterfalls day trip. This means you are picked up from your hotel, and all you need to do is sit back and relax, enjoying the scenery along the way. You also don't have the hassle of toll roads or navigation – you're on holiday after all! Is there a more convenient way of getting to Krka National Park? Prices for day trips from Zadar to Krka Waterfalls start from €200.
Contact Octopus Transfers Croatia For A Quote
Catching The Zadar To Krka National Park Bus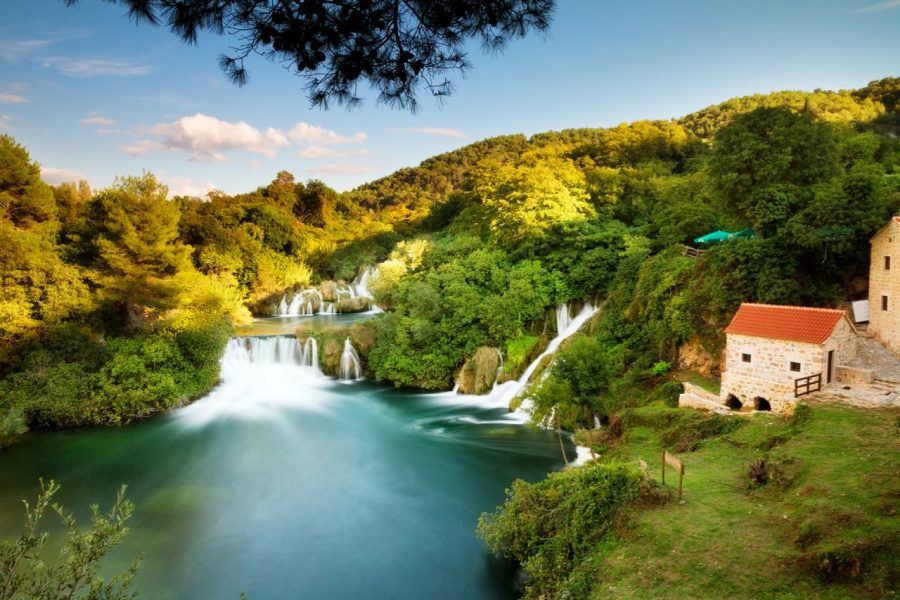 The cheapest option when traveling between Zadar and Krka National Park is the bus. It's around 70 kunas or €10 per person. You simply go to the bus station in Zadar where a number of buses leave for Krka each day. Check out the timetable here. The ride to Krka National Park takes an hour and a half . Obviously, when going back, simply reverse the information!
The bus departs Zadar and will drop you off at Skradin. From there, the Krka National Park ferry brings you to the park entrance.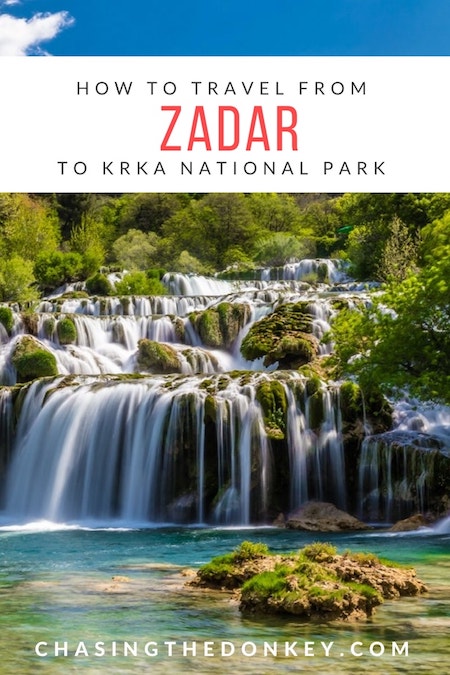 Krka Tours From Zadar
When it comes to Zadar day trips, another option, and a very relaxing one at that, is to take this Krka tour from Zadar to Krka. You will be taken to Krka Waterfalls, and shown around by an experienced guide.
On this Zadar to Krka tour, you'll be transported in a modern minibus, making a stop in stunning Sibenik before exploring the national park. You'll finish the day with some wine tasting before you head back from Krka to Zadar. Taking a Zadar to Krka National Park tour takes all the stress out of traveling.
Share