How To Get From Zadar To Plitvice Lakes (& Plitvice Lakes To Zadar) In 2022
Croatia is packed with destinations, cities, towns, and natural wonders that will get even the most seasoned traveler excited. If you want to see everything this beautiful country has to offer, you'll need to know the various transportation options. Thankfully, a well-connected road network and loads of options makes this super-easy.
One of the most commonly asked questions is how to get from Zadar to Plitvice Lakes. This is a piece of cake, and the travel time between the two is only a couple of hours.
Zadar is an old city on the Dalmatian Coast, bursting with things to see and do, as well as many historic sites to explore. You will find a laid-back, authentic way of life here, which makes for the ideal base to explore the region.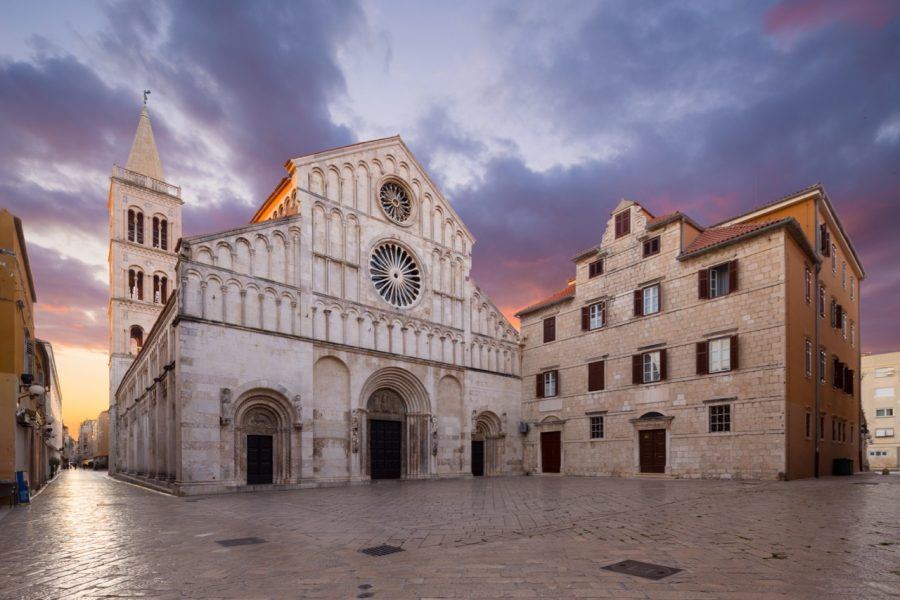 While in Zadar, it's a great idea to head out and explore the natural and historic sites in the region. Plitvice Lakes National Park, a UNESCO World Heritage Site, should be on top of your list. Croatia's most popular national park is located in the heart of the country and famous for its chain of interconnected lakes, with stunning waterfalls.
So, how do you get from Zadar to Plitvice Lakes?
Zadar To Plitvice Lakes By Car
The quickest way by far is to drive and the journey will take you just under two hours. Do bear in mind that during the summer months, you will probably find that many other people have the same idea as you, e.g. let's head out and explore!
Hiring a car in Zadar is simple. You will be able to shop around and find the best deal for you, and you simply need to make sure that you carry your international licence and travel documents with you at all times. You can take your time, and stop along the way as you please.
The journey gets more and more scenic as you approach the park. There are tolls along the way, so do keep this in mind before you set off. You will take the E71 to the D1 road, before heading towards the D23 to your final destination. The route is signposted as you get closer, so it's not a difficult route to follow. Obviously, to head back to Zadar, you simply reverse the instructions.
Private Transfer From Zadar To Plitvice Lakes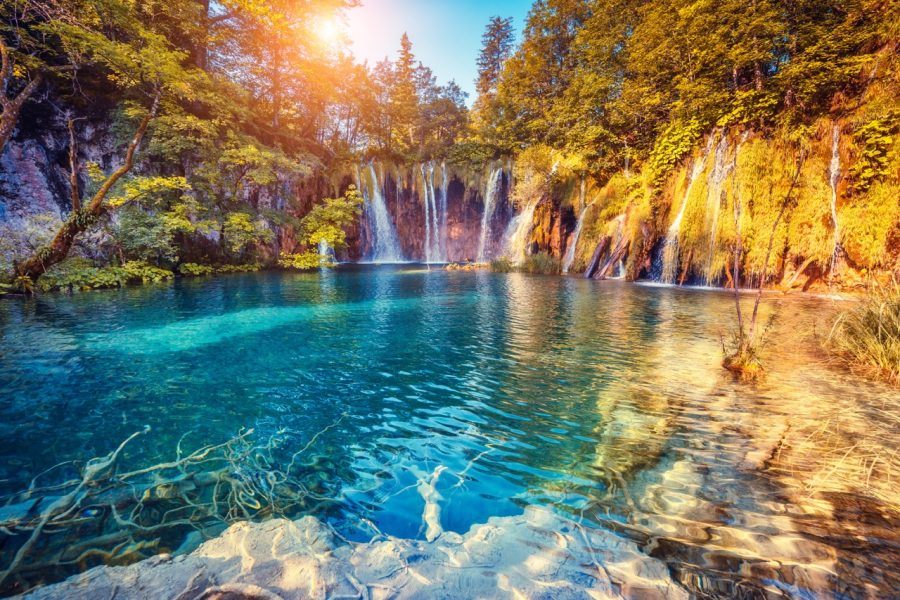 If you want to head out for the day and you don't want the hassle of finding your way around yourself, how about booking a private transfer from Zadar to Plitvice Lakes? A Plitvice Lakes transfer allows you to sit back, relax and enjoy the experience of the journey.
You'll be picked up from your hotel, and you can settle back in the knowledge that your driver is knowledgeable and experienced. They will get you safely to where you need to be and back again! Contact Octopus Transfers for your private transfers to Plitvice Lakes NP which start from €140.
Contact Octopus Transfers Croatia For A Quote
Bus From Zadar To Plitvice Lakes
If you want to catch the bus, rather than drive yourself, then you have three main options. The overall journey by bus takes no more than 2 hours and 15 minutes. You can either book your ticket online or head to the bus station in Zadar to reserve your seat.
The main bus companies that operate this route are Bus Prijevoz Knezevic, Bus Croatia, and Bus Globtour. Bus Prijevoz Knezevic is the quickest option, which takes 1 hour 40 minutes, and the walk from the bus station to the park is just a couple of minutes.
Bus Croatia requires you to take the bus to Kozino, which takes just 15 minutes, and operates once per day. Then, you'll go onward to the park, taking 2 hours and 10 minutes overall. Finally, you can choose to go with Bus Globtour. That trip takes around 2 hours and 15 minutes, and runs twice per day. This one is the most frequent of the services on offer.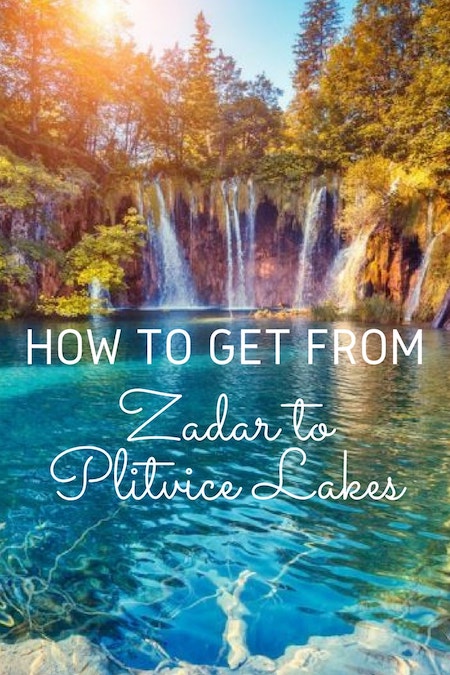 Group Tour From Zadar To Plitvice Lakes
There are several tour companies that offer guided tours to Plitvice Lakes National Park, taking the stress out of getting around. You will pay a bit more for the experience (roughly 65 Euros per person, excluding park entrance fee), but guided tours are, as the name would suggest, totally guided. This means that you get the experience of a guide. Most of them last around the 8 hour mark.
You will be picked up from your hotel and guides are also usually bilingual. Your tour will include breakfast, an optional lunch (usually extra), and transportation. You will be met by a guide at Plitvice Lakes, who will take you to the key sites of the lakes.
Whatever transport option you choose when traveling from Zadar to Plitvice in 2022, you won't be disappointed with your visit to what's arguably Croatia's best national park.
Share