Some posts contain compensated links. Please read this disclaimer for more info.
How To Get From Pula To Zadar (& Zadar to Pula) In 2022
When it comes to seeing as much of Croatia as possible, there's some great news coming your way – it's easy! Croatia has easy road links, as well as other transportation options available, so you can see even more of the country and experience its culture.
One of the most common questions we are asked is how to get from place to place. This includes how to get from Pula to Zadar, and back again, from Zadar to Pula.
Pula is located on Croatia's glittering Istrian Peninsula and is home to the fabulous Arena (and many wonderful hotels). If you would like to head from Pula to Zadar, read on and we'll tell you the best way to get from Zadar to Pula or vice versa.
Zadar To Pula Map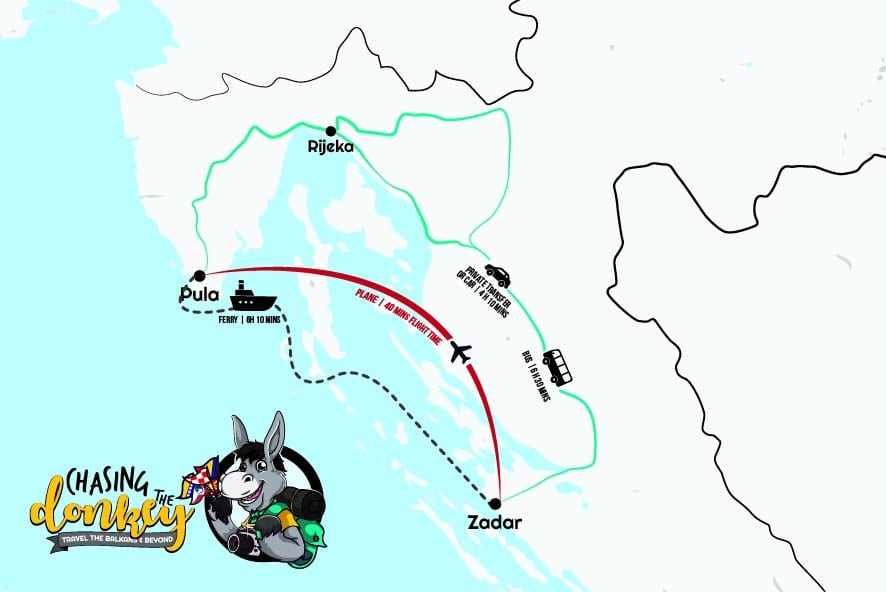 Ferry From Pula To Zadar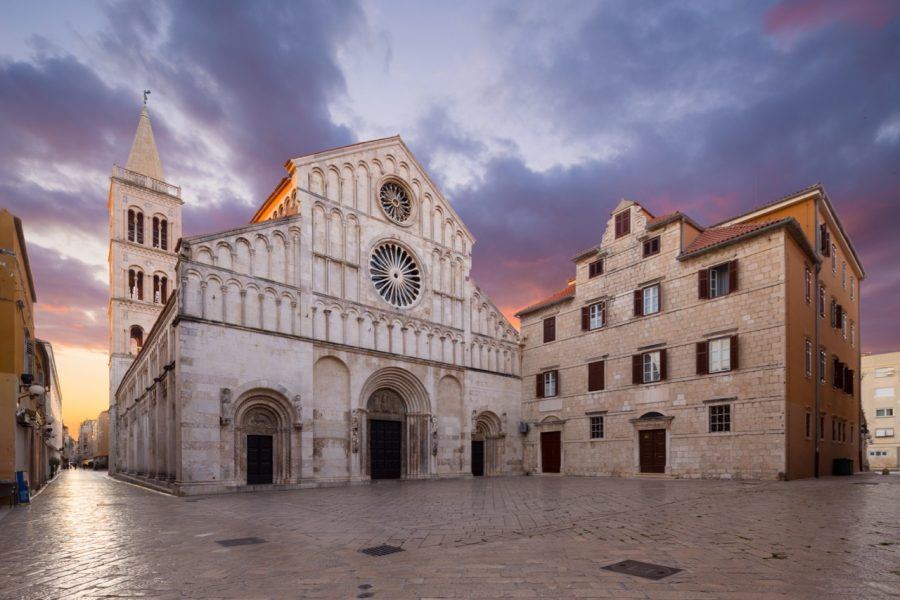 There are limited passenger catamaran services that run from Pula Port to Zadar Port, and vice versa, all year around. Times do vary slightly according to high season, low season, and off season, so do check online to avoid disappointment. During the high season, the catamaran leaves on Mondays, Wednesdays, Fridays, Saturdays, and Sundays.
Cost-wise, you can expect to pay 200 Kunas during high season from Pula to Zadar, and 180 Kunas during the off season.
Pula To Zadar Drive
Hiring a car in Croatia is generally not a difficult process, and you'll find many companies to choose from. This means you can cut costs by shopping around. If you choose one of the larger companies, you could even rent a car in one location, and drop it off in another. However, if you're venturing from Pula to Zadar and then back again in one break, you can simply plan how long you need and hire your car accordingly.
To drive from Pula to Zadar and back again, you have two road options. You can take the coast road (E65) and pass through Opatija, Rijeka and hug the coast all the way to Zadar or if time is of the essence you can take the freeway (E71) all the way.
The drive from Zadar to Pula will take you around 4 hours and 15 minutes by freeway and a little longer if you take the coast road. The coastal road is far more scenic. However, if traveling in summer, there can be lots of traffic and you can be held up for a significant amount of time.
Obviously, to travel from Zadar to Pula, you simply reverse this information.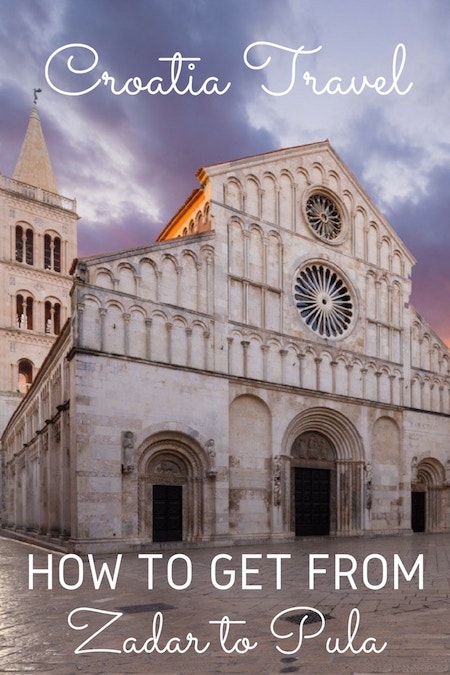 Private Transfer From Zadar To Pula

If you want to chill the hell out and not think about navigating your way the best option is to take a Zadar to Pula transfer. This totally takes the hassle out of travel, and you can sit back and relax, with a knowledgeable and experienced driver at the wheel. The best part is you are in control of the journey, so if you want to stop, you can!
A private transfer from Pula to Zadar and reverse will pick you up from your hotel and take you directly to your destination, without having to go and find the bus station, or search for a car rental company. Easy!
Contact Octopus Transfers Croatia For A Quote
Catching The Pula To Zadar Bus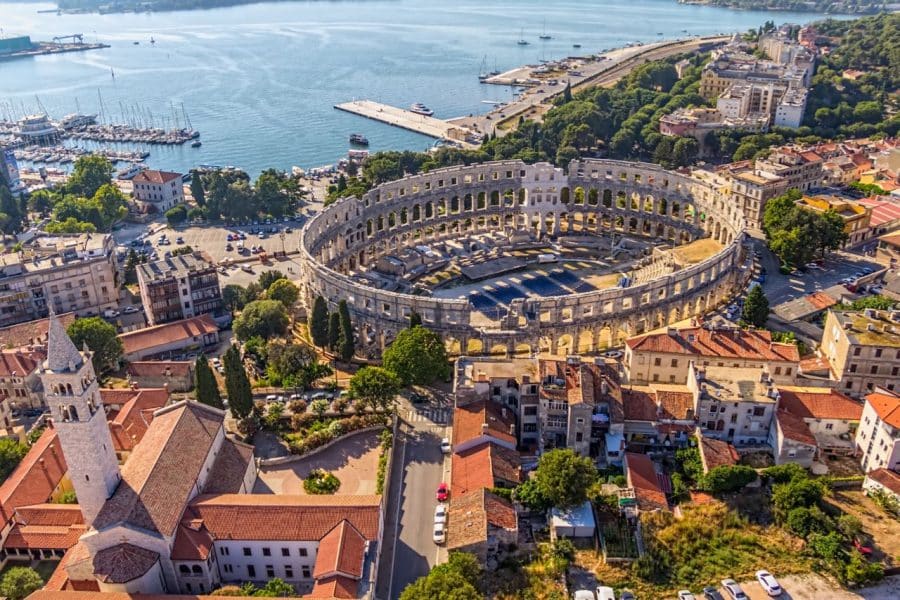 You can easily catch the bus from Pula to Zadar and Zadar to Pula, and this will take you just shy of seven hours. There are three main companies that run this route, namely Brioni Pula, Flix Bus, and Autotrans. They all run once daily. Check online for exact times, as these do change from time to time.
Overall, these buses are very comfortable and although the journey is much longer by bus, it is less stressful than driving yourself. You can either book your ticket ahead of time online, or you can venture to the bus station in both Pula and Zadar to purchase your ticket.
Flights From Zadar To Pula & Pula To Zadar
The final and most expensive option is to fly from Pula to Zadar. This journey will take you around half an hour, so it is the quickest of all transport options, but you do need to factor airport time into that. Pula Airport is around 10 minutes away from the center of town, and Zadar Airport is around 20 minutes by bus away from the center of Zadar. Also, you are limited by the number of flights per day.
As you can see, it's not difficult to venture between Zadar and Pula in 2022, two cities that are well worth visiting.
Share