Our Pick Of The Best Beaches In Corfu, Greece
Corfu has long been a popular summer spot. A huge island lying just off the northwestern coast of mainland Greece, there is plenty to see and do here. Lapped by the clear waters of the Ionian sea, the landscapes are nothing short of breathtaking, with soaring mountains and rugged scenes.
Of course, there's plenty of historical importance in Corfu, but most people go there because they want to soak up the sun in the summer and enjoy a swim in the clear waters at the best Corfu beaches.
If you're a fan of beaches (who isn't), let's check out the top 5 beaches in Corfu. Maybe you will be able to visit one or two this coming summer.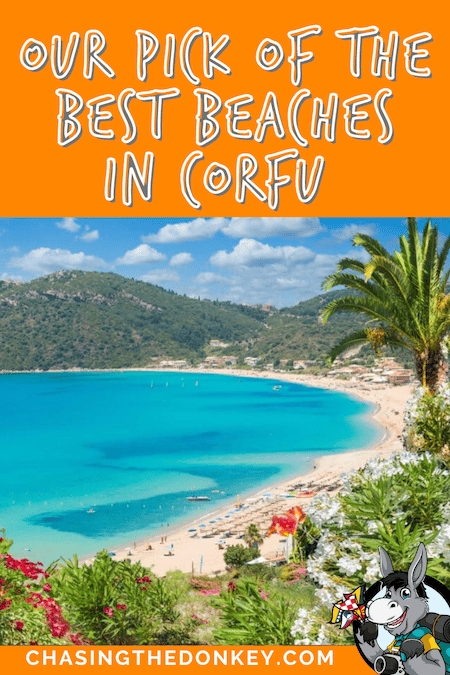 Paleokastritsa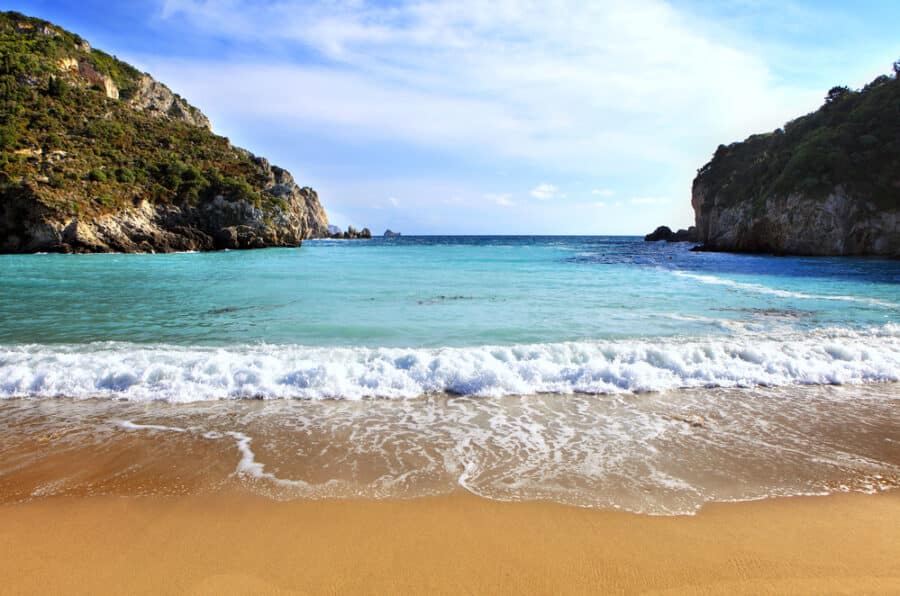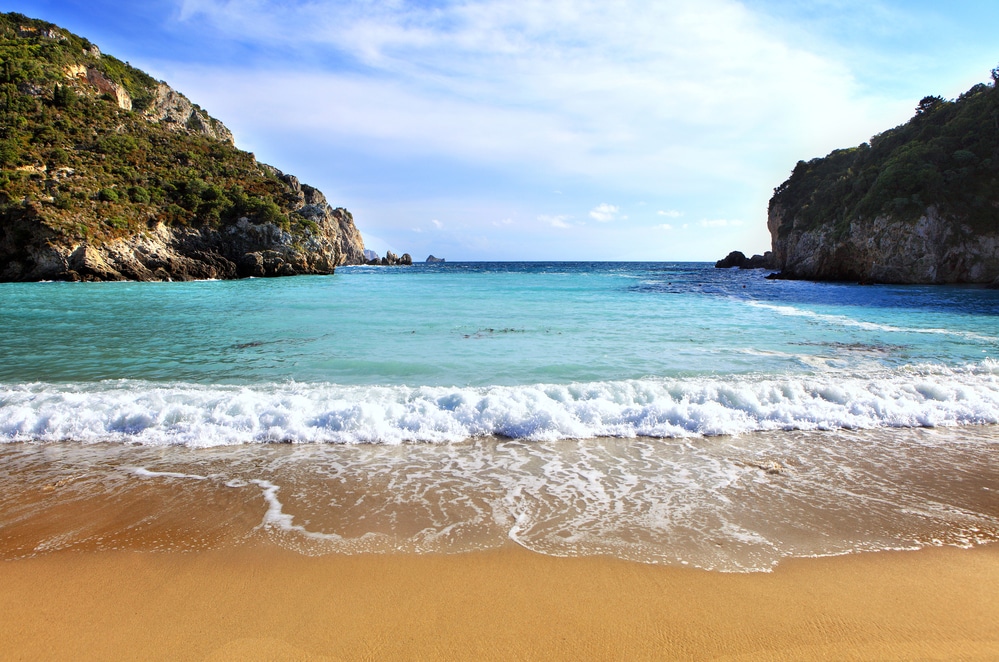 For those who like to learn about mythology while soaking up the sun, Paleokastritsa is one of the best beaches in Corfu. This is a village but one that will help you to learn about local traditions as well. You can check out the ruins of a large monastery, but you can also choose one of the six beaches in the area. We couldn't choose just one, so you can opt from Alipa, Ampelaki, Agio Spiridon, Agios Petros, Platakia, and Agia Triada.
All beaches in this small village give amazing views, and they're also quiet beaches, so you're never going to have to deal with crowds. There are some beautiful cafes right next to the beaches too.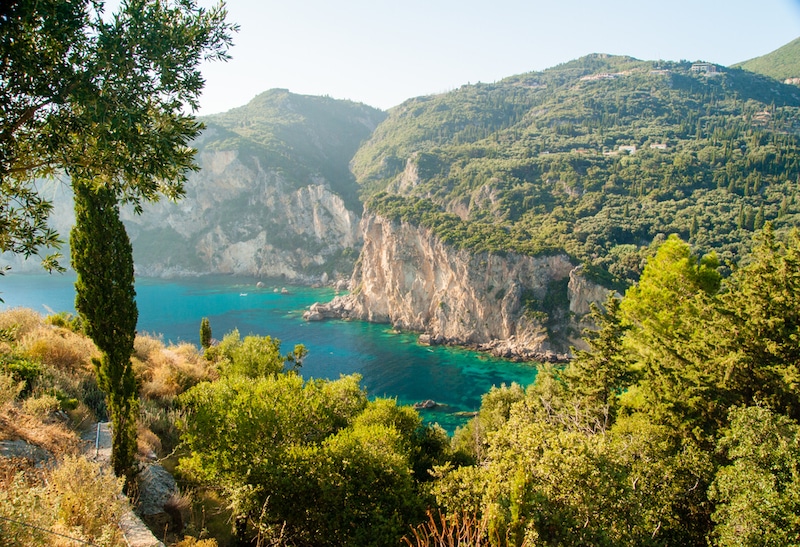 How To Get To Paleokastritsa
It's easy to get to Paleokastritsa from Corfu Town. There is a bus that regularly runs throughout the summer month, and it will take you one hour to get there. Tickets only cost a couple of Euros, and there are bus stops throughout the town, making it the best beach in Corfu to get to!
Agios Georgios Pagon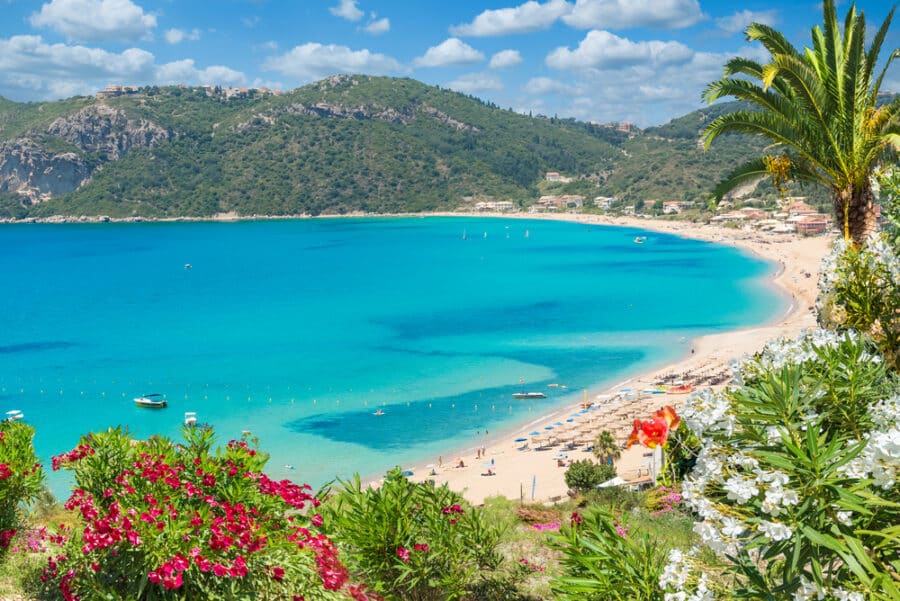 Agios Georgios Pagon is a beautiful beach, thanks to the surrounding beauty and how safe the waters are. The sea here is very clear and safe, so it's ideal for families who want a day splashing around. You can see cypress and olive trees from the beach and plenty of shade too.
You can sunbathe, swim, or go on a boat trip.
You'll also discover a few diving centers you can visit where you can explore the water under the eye of a professional. When you're done spending the day at the beach, you could stop by one of the many coffee shops that are located nearby.
There are also some diving spots you can enjoy, or you can take a swim out to the small islands that are almost uninhabited.
How To Get To Agios Georgios Pagon
There are regular buses from Corfu town, and the journey should only take 20 minutes. Alternatively, you could take a taxi.
Glyfada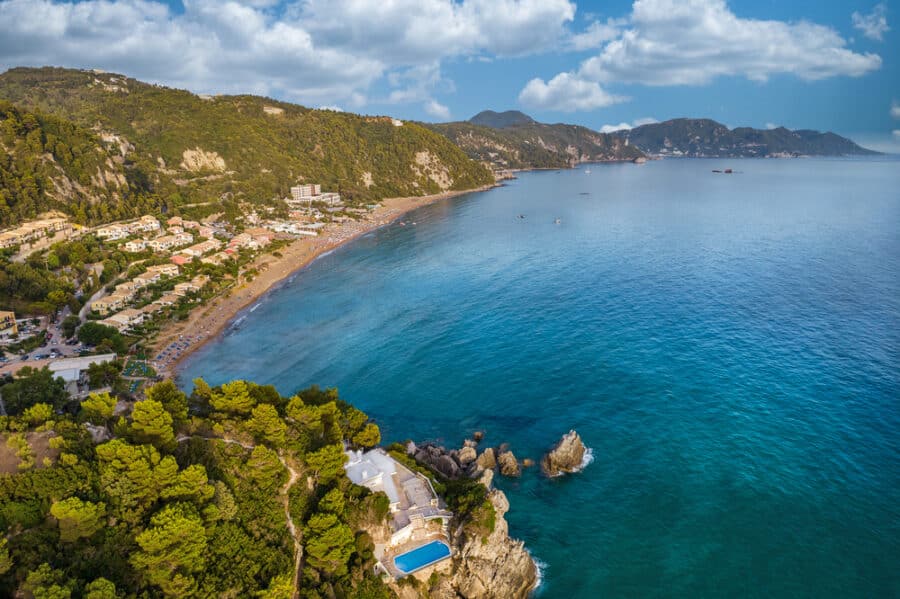 If you don't mind crowds, Glyfada is definitely one of the best beaches in Corfu. It's a hugely popular spot, but it's popular for a reason. It is a sandy beach with plenty of trees, so there's lots of shade. There are also sun loungers, parasols, cafes, and watersports.
The other plus point is that the beach is only around 16km away from Corfu town and you can get there very easily by bus.
How To Get To Glyfada
There are regular buses from Corfu Town, with a journey time of around 20 minutes.
Issos Beach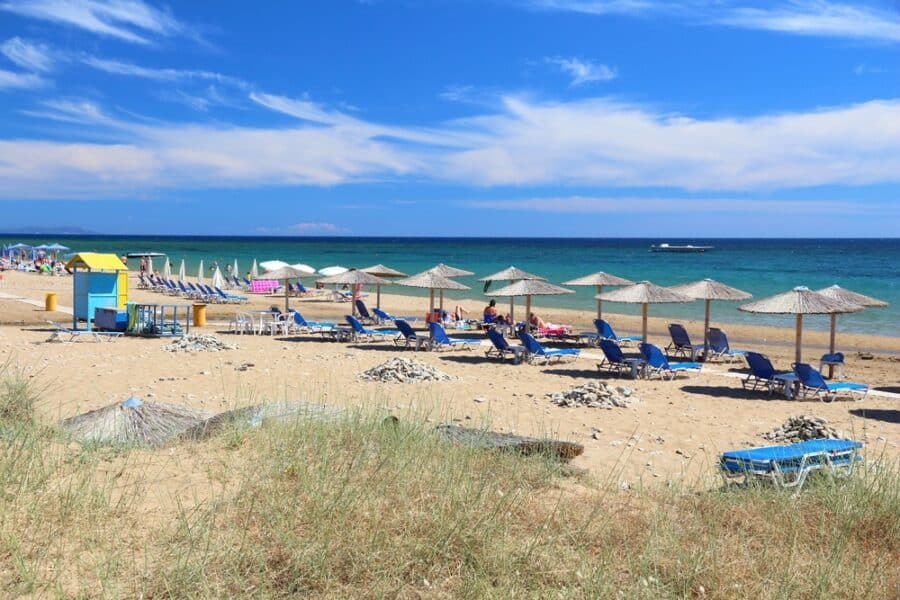 If you like scenic beaches so you can take plenty of Instagrammable snaps, then one of the best beaches in Corfu is Issos beach. This chilled-out Corfu beach sits next to Korission Lake, and you will find the water crystal clear there are also some huge sand dunes to check out.
The plus point is that there are lots of sun loungers and parasols to use for a comfortable day, and there is always a breeze, which is very useful during the heat of the summer! You'll find windsurfing popular because of that fact, and you should also be careful of waves when the wind is particularly high.
The beach has a forest behind it, and there are trails you can follow if you want to check out the surrounding nature.
How To Get To Issos Beach
You can take a bus from Corfu Town to Saint George and then walk for 10 minutes to Issos Beach.
Sidari – Canal d'Amour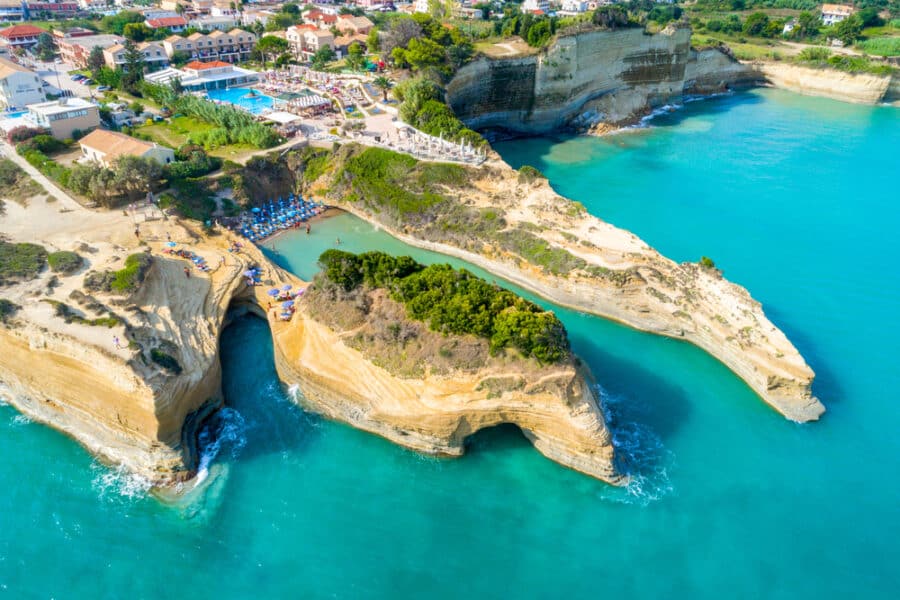 Sidari is a large town on Corfu, located on the north of the island. The beach is small but very picturesque, and it's a great spot for soaking up the sun and enjoying the scenery.
The water here is ridiculously clear, and there are parasols to shade you from the sun. You'll also find plenty of watersports on offer, including windsurfing.
The town backs away from the beach, and there are plenty of cafes and restaurants to check out. You should also visit Canal d'Amour, a huge rock formation in which you can explore and swim. Legend says that if you swim there, you'll soon meet your one true love,
How To Get To Sidari Beach
There are regular buses from Corfu Town to Sidari. The journey time is around 1 hour, and they run several times throughout the day.
These are just a few of the beaches of Corfu; there are, of course, many more waiting to be explored. All you have to do is decide which of these Corfu beaches you'll swim at first.