Welcome aboard, fellow travel enthusiasts! Are you planning a trip to Bulgaria and wondering which airport to fly into? Look no further as we present our ultimate guide to the airports in Bulgaria and flying times from major European capitals.
With a rich cultural heritage, stunning beaches along the Black Sea coastlines, majestic mountain ranges, historical landmarks, and lively cities like Sofia or Plovdiv – there's something for everyone in this Balkan gem.
So buckle up and get ready for takeoff as we explore the best ways to reach your Bulgarian destination hassle-free!
Bulgarian Airports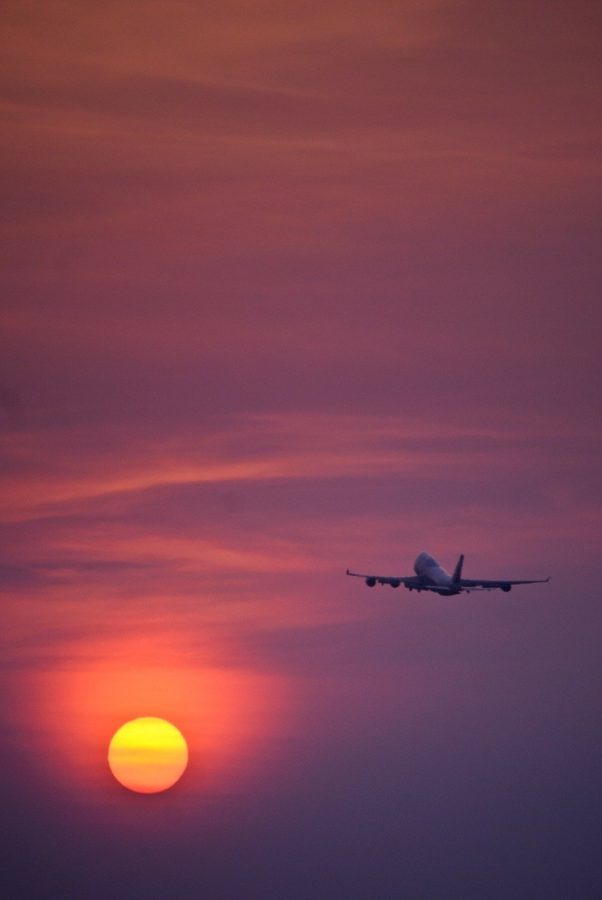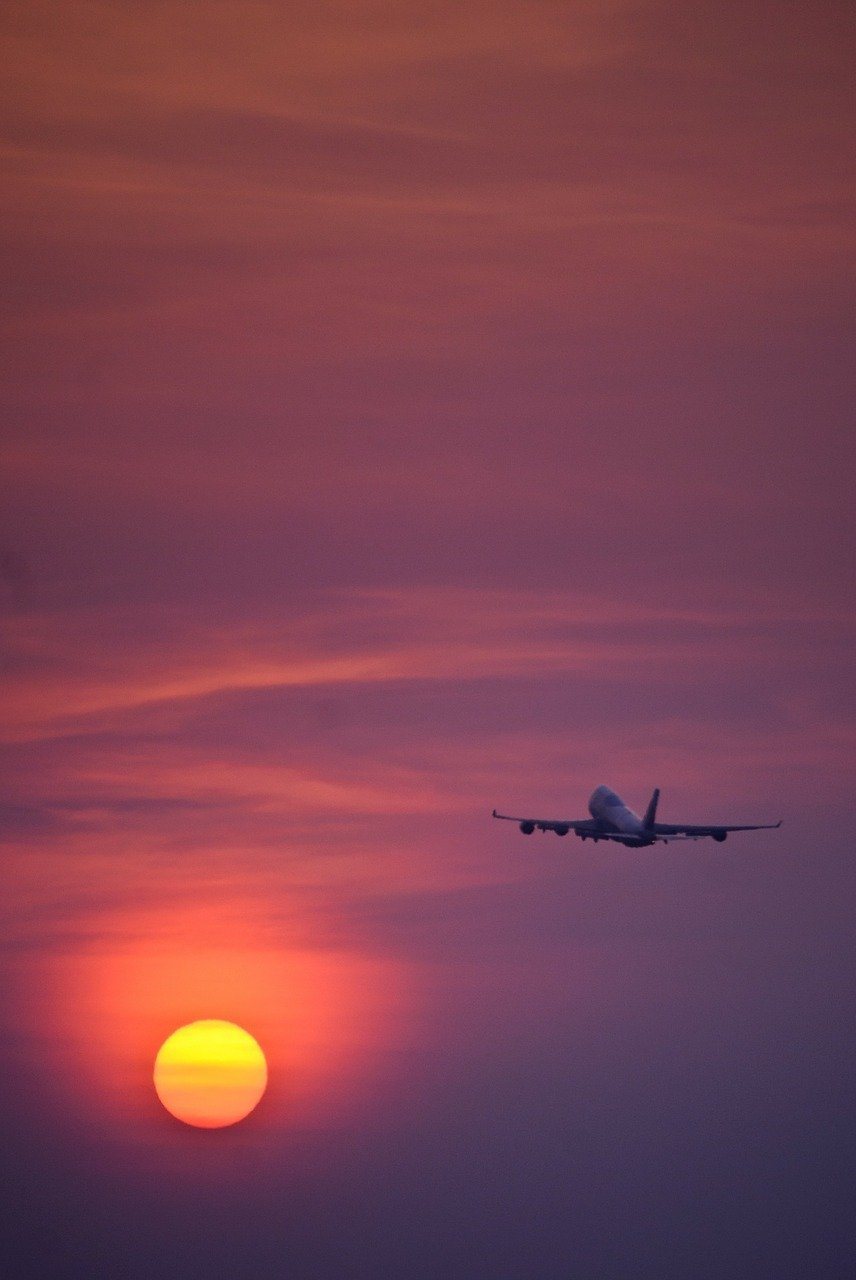 Bulgaria has eight airports which are served by regular international flights. Bulgaria's busiest airport is Sofia Airport, located just over 10km from the city center. Plovdiv Airport and Varna Airport are the next busiest airports, handling around half the number of passengers of Sofia Airport. Burgas Airport and Gorna Oryahovitsa Airport are also well-connected, with direct flights to several European cities.
The smaller airports in Bulgaria include Dobrich Airport, Lom Airport, and Stara Zagora Airport. These airports mainly serve domestic routes, although Dobrich Airport also has a few international routes.
All of the airports in Bulgaria are modern and well-equipped with all the facilities and services you would expect.
Several low-cost airlines serve Bulgaria, including Ryanair, Wizz Air, and EasyJet. These airlines offer some of the most competitive rates in Europe, making Bulgaria an attractive destination for budget travelers.
Overall, Bulgaria's airports offer a well-connected and efficient air travel experience. Passengers can easily find their way around the country with a number of options for flying to and from Bulgaria.
TRAVEL COMPANIES WE USE AND TRUST
List Of Airlines That Fly To Bulgaria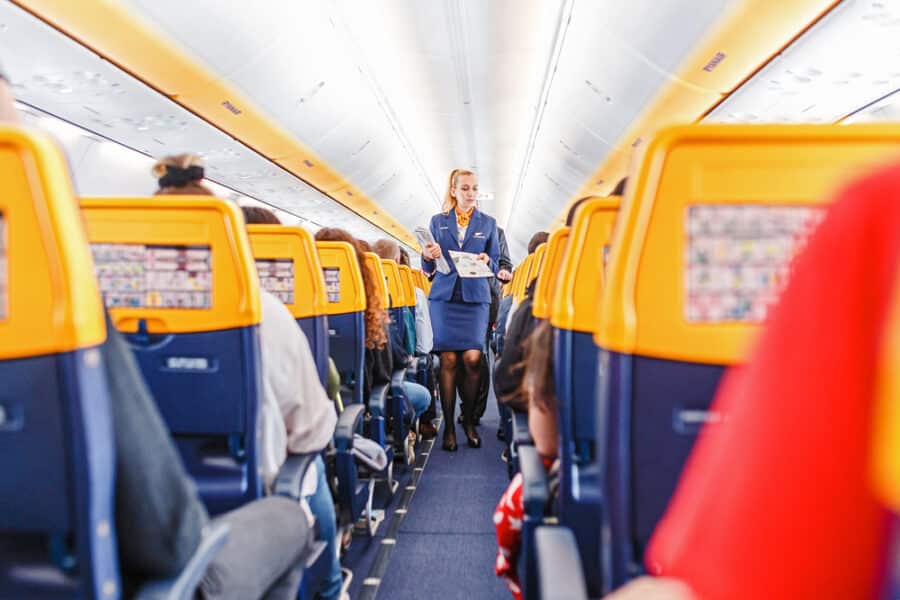 Several airlines serve Bulgaria, including some of the major European carriers. Here is a list of just some of the airlines that fly to Bulgaria:
Aeroflot
Air France
Austrian Airlines
Bulgaria Air
British Airways
easyJet
Germanwings
Iberia
LOT Polish Airlines
Lufthansa
Ryanair
Scandinavian Airlines (SAS)
Swiss International Air Lines
Pros and Cons of The Main Airports
Bulgaria has three main airports – Sofia, Varna, and Burgas. All three have pros and cons, so it's worth knowing a bit about each one before booking your flight.
Sofia Airport (SOF) – Airport In Sofia Bulgaria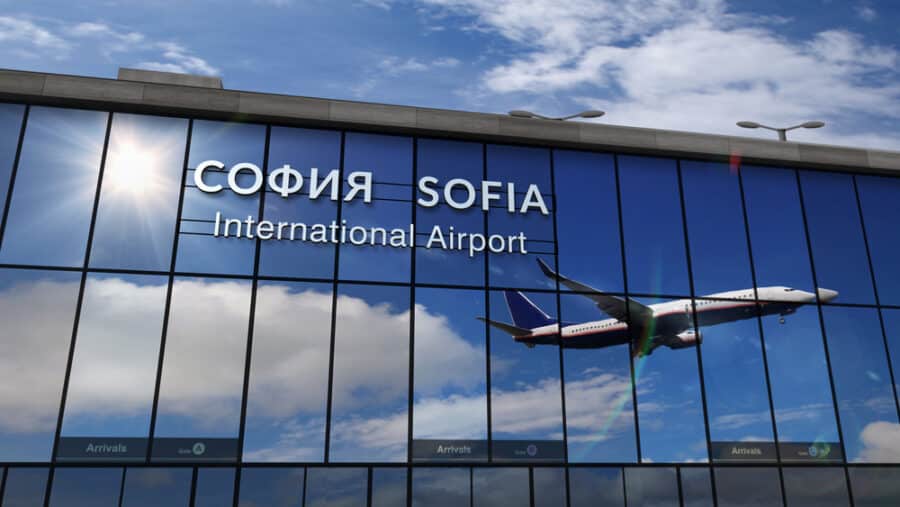 Sofia Airport is the busiest of the three, handling around 50% of all air traffic in Bulgaria. It's located just 10km from the city center, making it very convenient for those flying into Sofia. Plenty of transport options are available to get into the city, including bus, taxi, and train. The downside of Sofia Airport is that it can be quite chaotic during peak times.
Varna Airport (VAR)
Varna Airport is situated on the coast, making it a great option for those heading straight to the beach after landing. It's slightly smaller than Sofia Airport but still has good transport links to the city center. Varna Airport is usually quieter than Sofia too, so if you're looking for a more relaxed flying experience, then this could be the airport for you.
Burgas Airport (BOJ)
Burgas Airport is the furthest away from the capital, but it's still only around an 3 hours drive from Sofia. It's a much smaller airport than Sofia and Varna but handles a similar number of passengers each year. Burgas is known for its beautiful beaches, so if you're looking to start your holiday in relaxation mode, then this is definitely the place to fly into.
Flying Times From European Capitals To Sofia, Bulgaria
Bulgaria is well-connected to the rest of Europe by air, with regular flights to and from Sofia Airport. The flying times from some of the most popular European capitals are as follows:
Madrid: 3.5 hours
London: 3+ hours
Paris: 3 hours
Amsterdam: 3+ hours
Ankata: 4+ hours
Berlin: 2+ hours
Rome: 2 hours
Zagreb: 1.5 hours
These flying times are just a guide, and actual flight times may vary depending on the airline and route taken. However, you can generally expect your journey from the European capital cities to Sofia to take just two to five hours.
Nearest Airports to the Main Sights in Bulgaria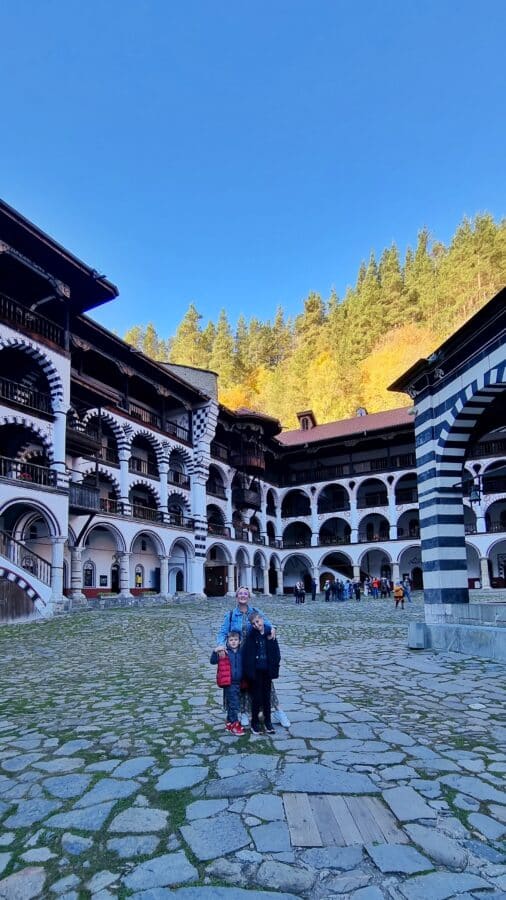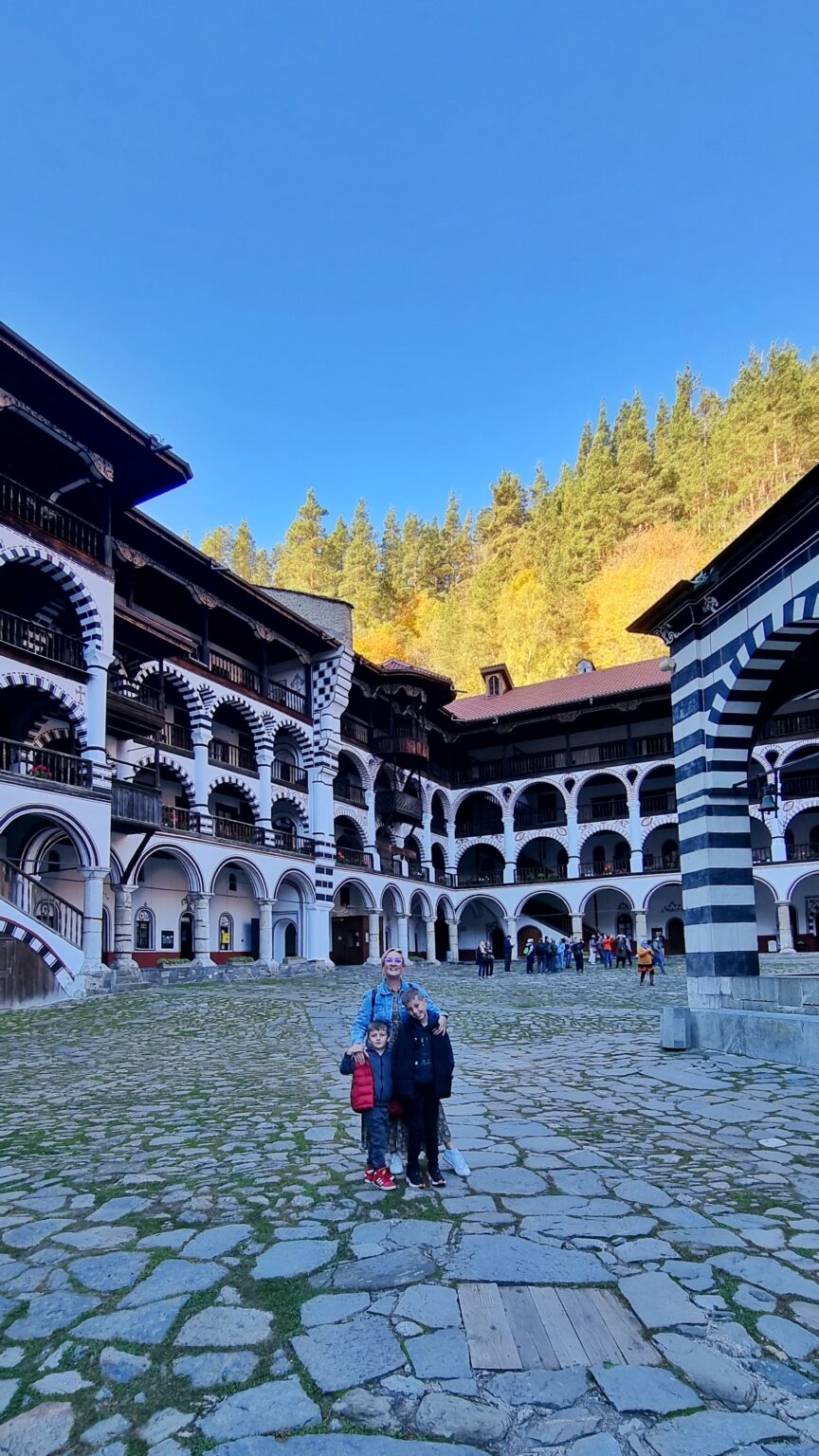 There are three international airports in Bulgaria: Sofia Airport, Plovdiv Airport, and Varna Airport. All three airports are served by major airlines and offer a range of flights to destinations across Europe and beyond.
Sofia Airport is the busiest airport in Bulgaria and is located just 10km from the city center. The airport offers direct flights to several European capitals, including London, Paris, Berlin, Vienna, and Istanbul. Flying times from Sofia to these cities range from 2 hours (London) to 3 hours 30 minutes (Istanbul)
Plovdiv Airport is located approximately 20km from the city center and offers direct flights to many European destinations, including Frankfurt, Munich, Zurich, and Geneva. Flying times from Plovdiv to these cities range from 2 hours (Frankfurt) to 3 hours 30 minutes (Geneva)
Varna Airport is just 5km from the city center and offers direct flights to several popular European destinations, including London, Manchester, Amsterdam, and Brussels. Flying times from Varna to these cities range from 2 hours 30 minutes (London) to 4 hours (Brussels)
Tips For Flying To Bulgaria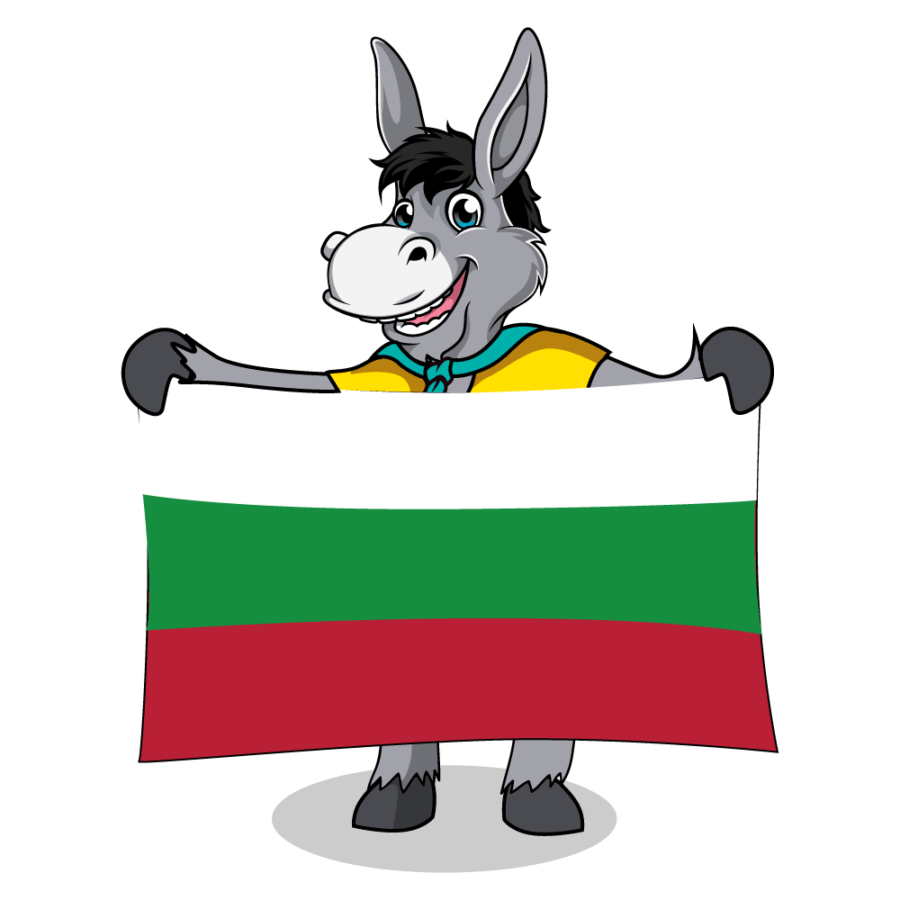 If you're flying to Bulgaria, you should know a few things in advance. Here are some tips to make your trip go smoothly:
Check the visa requirements for your country of origin. You may need a visa to enter Bulgaria, even if you're passing through on your way to another destination
Familiarize yourself with the airport layout before you arrive. Sofia Airport, for example, has two terminals – Terminal 1 handles domestic and Schengen flights, while Terminal 2 is for non-Schengen international flights
Allow plenty of time for check-in and security procedures. Bulgarian airports are generally efficient, but it's always better to err on the side of caution during peak season
Pack light! Bulgarian airlines have strict baggage limits, so try to travel carry-on only if possible
Airports In Bulgaria Map
FAQS ON AIRPORTS IN BULGARIA
How many airports in Bulgaria?
There are five international airports in Bulgaria.
What is the main airport in Bulgaria?
Sofia Airport (SOF).
Bulgaria is an excellent destination for travelers, with its beautiful landscapes and rich cultural heritage. If you're looking to visit this incredible country, there are many airports available to choose from. With our Bulgarian airport guide, we've provided all the necessary information that you need to know about these airports and how long it will take to fly between Europe's major cities and Bulgaria.
Whether you're taking a short weekend trip or planning an extended holiday in Bulgaria, make sure your travel plans include one of the country's amazing airports!