Bulgaria is a very popular country for many different reasons. You can ski, enjoy beach time, visit the city, and check out some fantastic history. What more could you want?
However, Bulgaria is a large country, and getting around often takes some time. But that shouldn't stop you! The best towns and cities may require a little travel, but it's more than worthwhile.
For instance, let's say you're in Plovdiv and you want to visit Varna for a few days. Great idea, but how do you do it?
Plovdiv is a very popular city in the country's south, built on seven separate hills. There is a huge amount of history in Plovdiv, and you can check it out in person at the Archaeological Museum. Also, be sure to head to the Ancient Theatre of Philippopolis, which dates back to Roman times and once held 6000 people!
If you want to visit Varna, you won't be disappointed. Located on the Black Sea coast, this is a popular spot during the summer and a port city. It's also very close to resorts such as Albena and Golden Sands. Be sure to check out the Gold of Vanna, jewelry dating back 6000 years ago, and the beautiful waterfront promenade.
So, how do you get from Plovdiv to Varna and back again?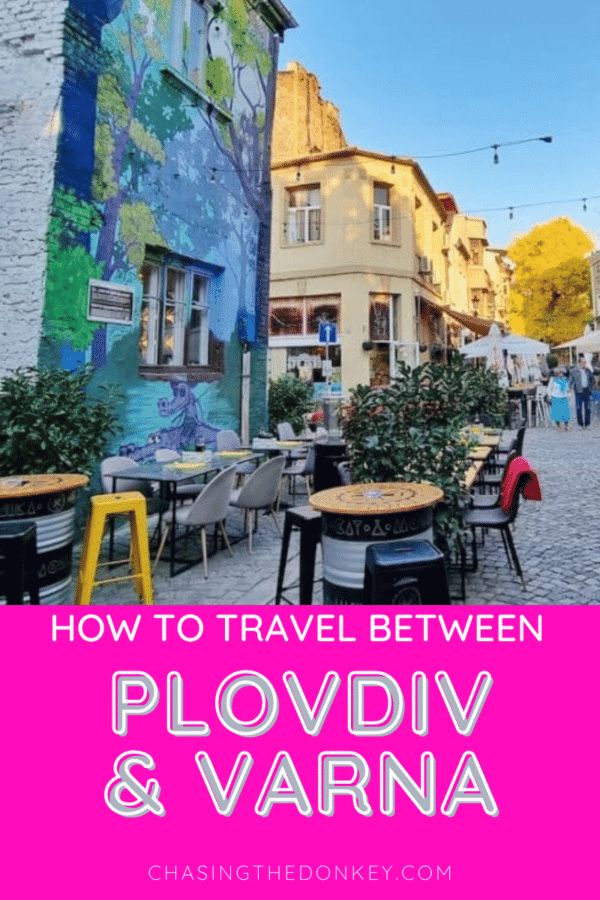 Driving From Plovdiv To Varna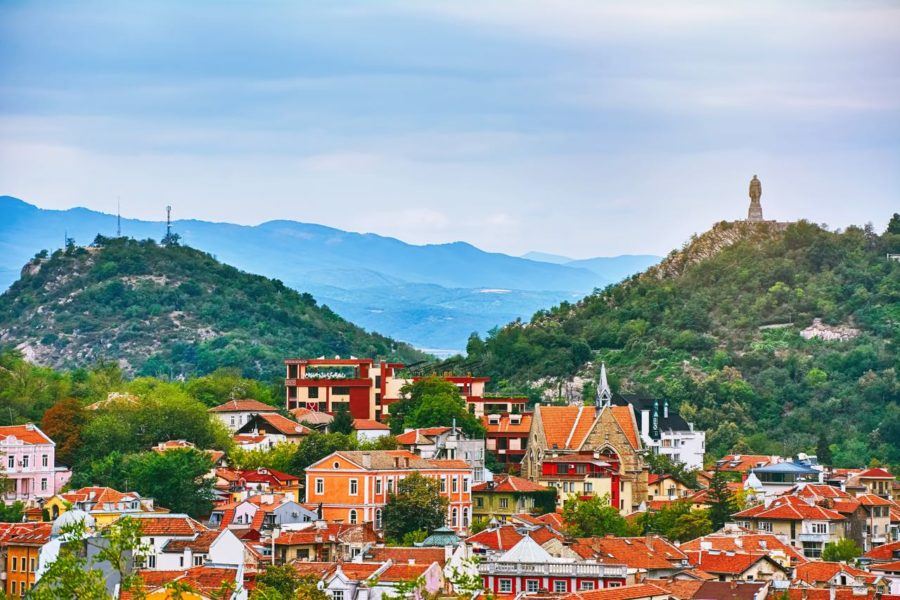 Bulgarian roads between major towns and cities are good quality, with easy-to-follow signs. The journey between Plovdiv to Varna will take you just over 4 hours, depending upon traffic, covering 392km.
However, as you near Varna, you may notice extra traffic in the summer months, as this is a very popular spot for locals and international visitors.
Obviously, you would reverse this information for your journey back to Plovdiv from Varna.

Varna To Plovdiv By Train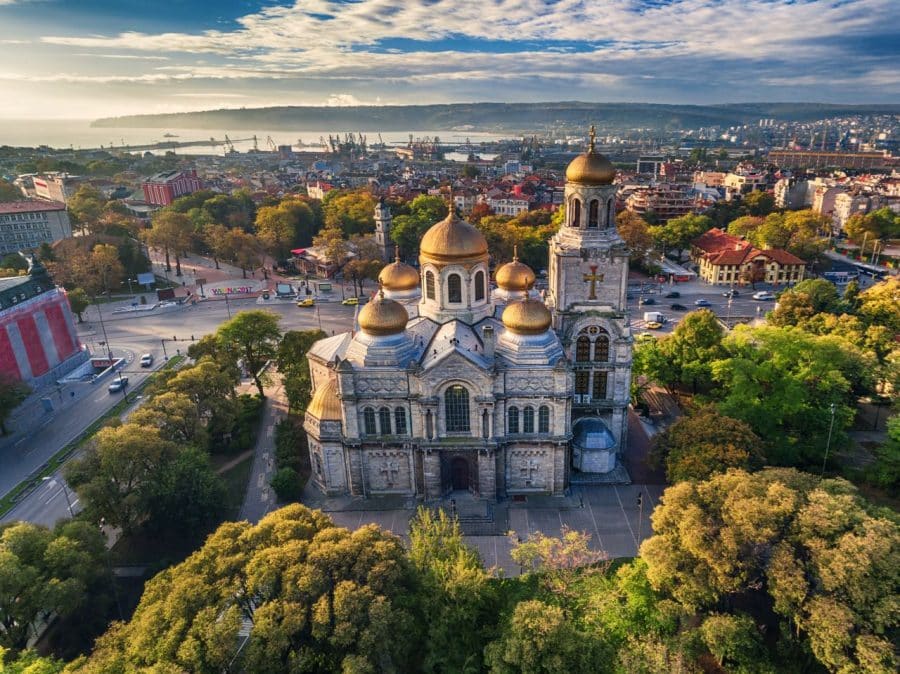 The train between the two destinations offers a very scenic experience, and you can sit back and enjoy it. Trains are comfortable and run reasonably on time.
The train between Plovdiv to Varna takes just under 6 hours and runs thrice daily with Bulgarian Railways. You can expect to pay around 14 Euros for a one-way ticket, and you can buy your ticket online or at the railway station. However, booking online is always best to avoid disappointment, especially during the summer months.
The train from Varna to Plovdiv also runs three times per day, and you can check the exact times on the Bulgarian Railways website, as these vary depending on the time of year.
Bus From Plovdiv To Varna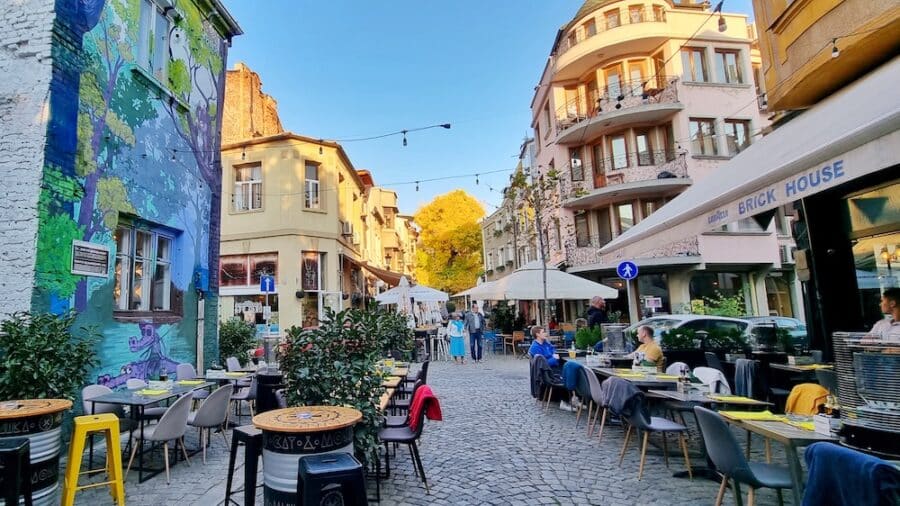 There is a twice-daily bus from Plovdiv to Varna with Burgas Bus. The journey will take around 7 hours, and there are also two services back to Plovdiv from Varna. You can expect to pay about 15 Euros for a one-way ticket, and long-distance buses are comfortable, with a scenic view as you go.
For exact times, you can check on the Burgas Bus website and book your tickets ahead of time.
Combination – Taxi/Bus & Fly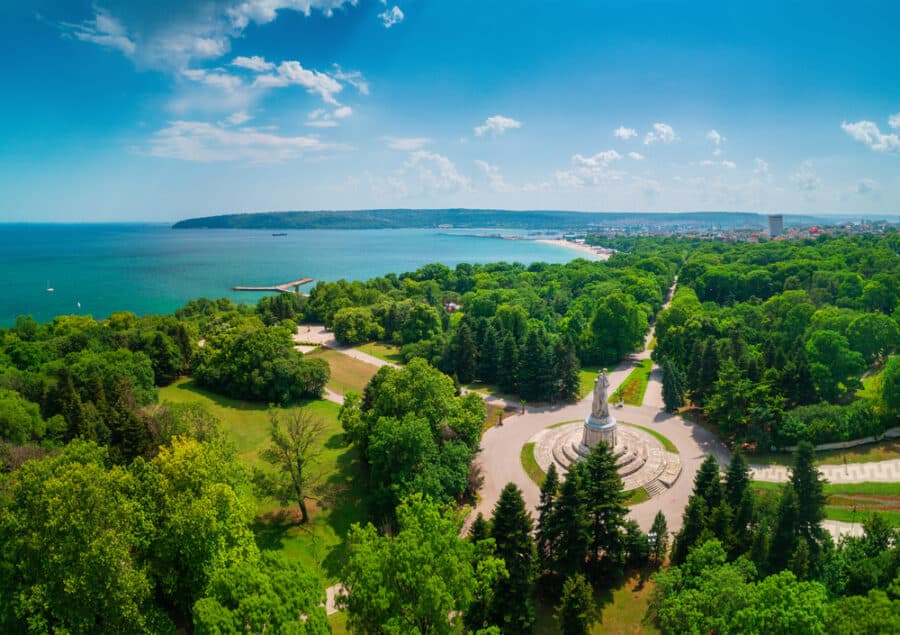 The final option is a little lengthy, but it does cut down the amount of road time you'll need if that is important to you.
You can take a bus or taxi from Plovdiv to Sofia Airport, which will take between 1.5 hours to 2 hours. Regular buses leave in both directions. You can fly from Sofia Airport to Varna in around 50 minutes and get a taxi or book a private transfer to the city center.