Are you ready to go driving Bulgaria on an unforgettable road trip adventure?
The enchanting landscapes of Bulgaria are perfect for getting a rent a car before revving up your engine and hitting the road; it's crucial to arm yourself with some essential knowledge that will make your journey smooth and stress-free.
From navigating mountainous terrains to understanding local driving customs, this blog post is your ultimate guide to everything you need to know before embarking on a thrilling drive in Bulgaria.
So buckle up as we take you on a ride filled with breathtaking vistas, cultural discoveries, and invaluable tips for a truly remarkable Bulgarian road trip!
Obtaining An International Driver's Permit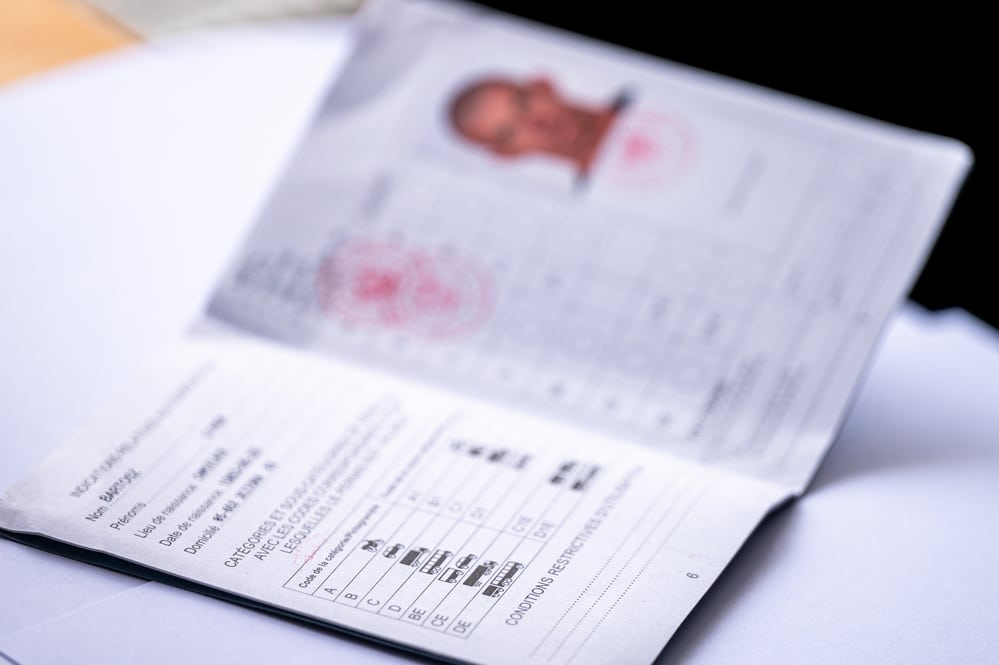 An International Driver's Permit (IDP) allows you to drive in Bulgaria as a tourist for up to 90 days. You must be at least 18 years old and have a valid driver's license from your home country.
To obtain an international driver's permit, you can apply in person at a local office of the Automobile Association, the Ministry of Transport, or online, which is even better as you save time lining up.
The IDP is valid for one year and must be accompanied by your regular driver's license when you are driving.
Regulations And Laws Of Driving In Bulgaria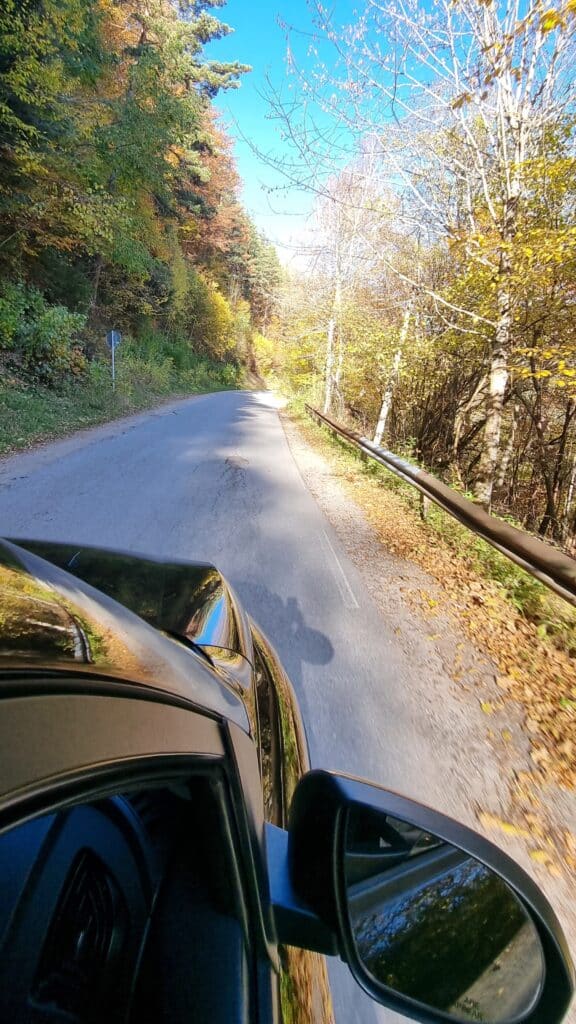 The legal blood alcohol limit in Bulgaria is 0.05%. If you are caught driving with a blood alcohol concentration (BAC) of 0.05% or higher, you will be subject to a fine and/or imprisonment.
It is also illegal to drive under the influence of drugs in Bulgaria. If you are caught driving while impaired by drugs, you will be subject to a fine and/or imprisonment.
All drivers must carry a valid driver's license, registration, and insurance while driving in Bulgaria. If you are caught driving without these documents, you will be subject to a fine.
Seatbelts are required for all drivers and passengers while driving in Bulgaria. You will be subject to a fine if you are caught not wearing a seatbelt.
Child safety seats are required for children under the age of 12 or weighing less than 36 kg (79 lbs). If you are caught driving with a child who is not adequately secured in a child safety seat, you will be subject to a fine.
You may no drive and talk on a mobile phone at the same time, unless you are using a hands-free system.
TRAVEL COMPANIES WE USE AND TRUST
What To Expect On The Road In Bulgaria
We loved our 5-day road trip in Bulgaria last year, and the roads were not as bad as many said online. That said, if you're planning on driving in Bulgaria, you should know a few things before hitting the road.
Highways (Motorways): Bulgaria has a network of modern highways (known as motorways)
connecting major cities and regions. The most significant one is the A1 highway, also called the Trakiya
Motorway, which connects Sofia (the capital) with Plovdiv and Burgas on the Black Sea coast. The A2 highway,
or Hemus Motorway, links Sofia with Varna on the northeastern Black Sea coast. These highways generally have
good quality roads and are well-maintained
Main Roads: major national roads connecting cities and towns are generally in decent
condition. These roads are typically paved and well-marked. However, some secondary roads and rural routes
might have potholes or rough surfaces, so it's advisable to exercise caution, especially in less populated
areas
Urban Roads: roads within cities are usually well-paved and maintained. However, traffic
congestion can be an issue, particularly during peak hours in larger cities like Sofia and Plovdiv.
Rural Roads: Some rural roads might be narrower and less well-maintained than main roads,
particularly in remote areas. Be prepared for potential bumps, gravel sections, or uneven surfaces when
driving in rural regions
Road Signs and Markings: road signs in Bulgaria are typically in Cyrillic, so if you are unfamiliar with the alphabet, it's a good idea to learn some common road-related terms before driving. Major
roads also often have signs in Latin letters to assist foreign drivers
Driving Habits: drivers in Bulgaria can have varying habits and adherence to traffic rules
might not always be consistent. Defensive driving is recommended, and it's essential to be cautious at
intersections and when changing lanes
Winter Conditions: in winter, especially in mountainous regions, roads can become icy and
slippery. Snow chains or winter tires might be required in certain areas during the winter months
Toll Roads: some highways in Bulgaria require toll payments. You can pay the tolls at
dedicated toll booths
Emergency Contacts In Bulgaria
Bulgarian National Police website

www.mvr.bg

Police emergency contact number

112
Speed Conversion: Miles per Hour to Kilometers per Hour
Speed limits are typically posted in kilometers per Hour, so make sure you know how to convert (or copy the table below) miles per Hour to kilometers (km/h).
Unless explicitly specified otherwise, the speed limits are defined as:
50 km/h within the population areas
90 km/h outside populated areas
130 km/h on motorways
| Miles per Hour (mph) | Kilometers per Hour (km/h) |
| --- | --- |
| 5 | 8.05 |
| 15 | 24.14 |
| 25 | 40.23 |
| 35 | 56.33 |
| 45 | 72.42 |
| 55 | 88.51 |
| 65 | 104.61 |
| 75 | 120.70 |
| 80 | 128.75 |
Popular Road Trip Routes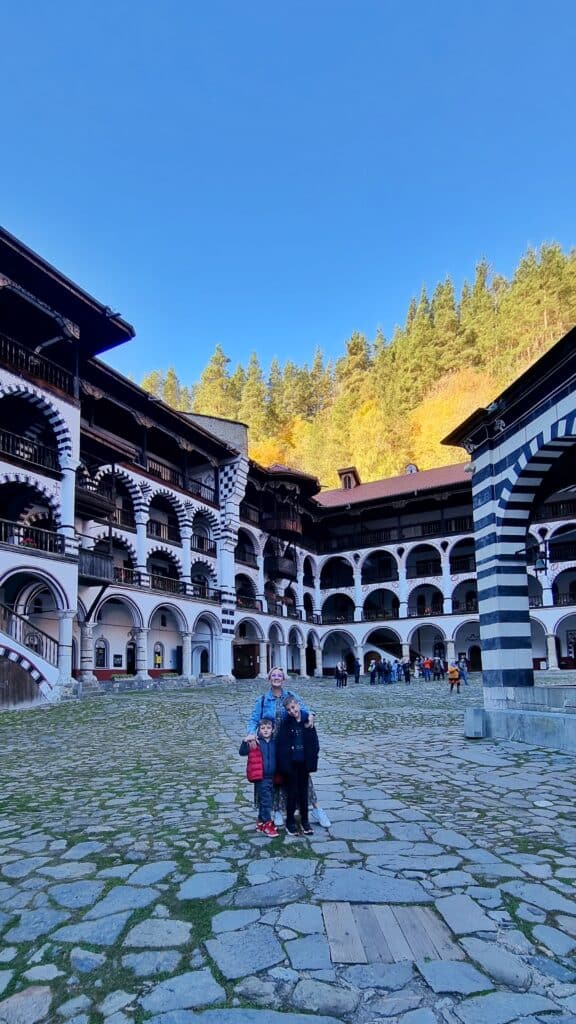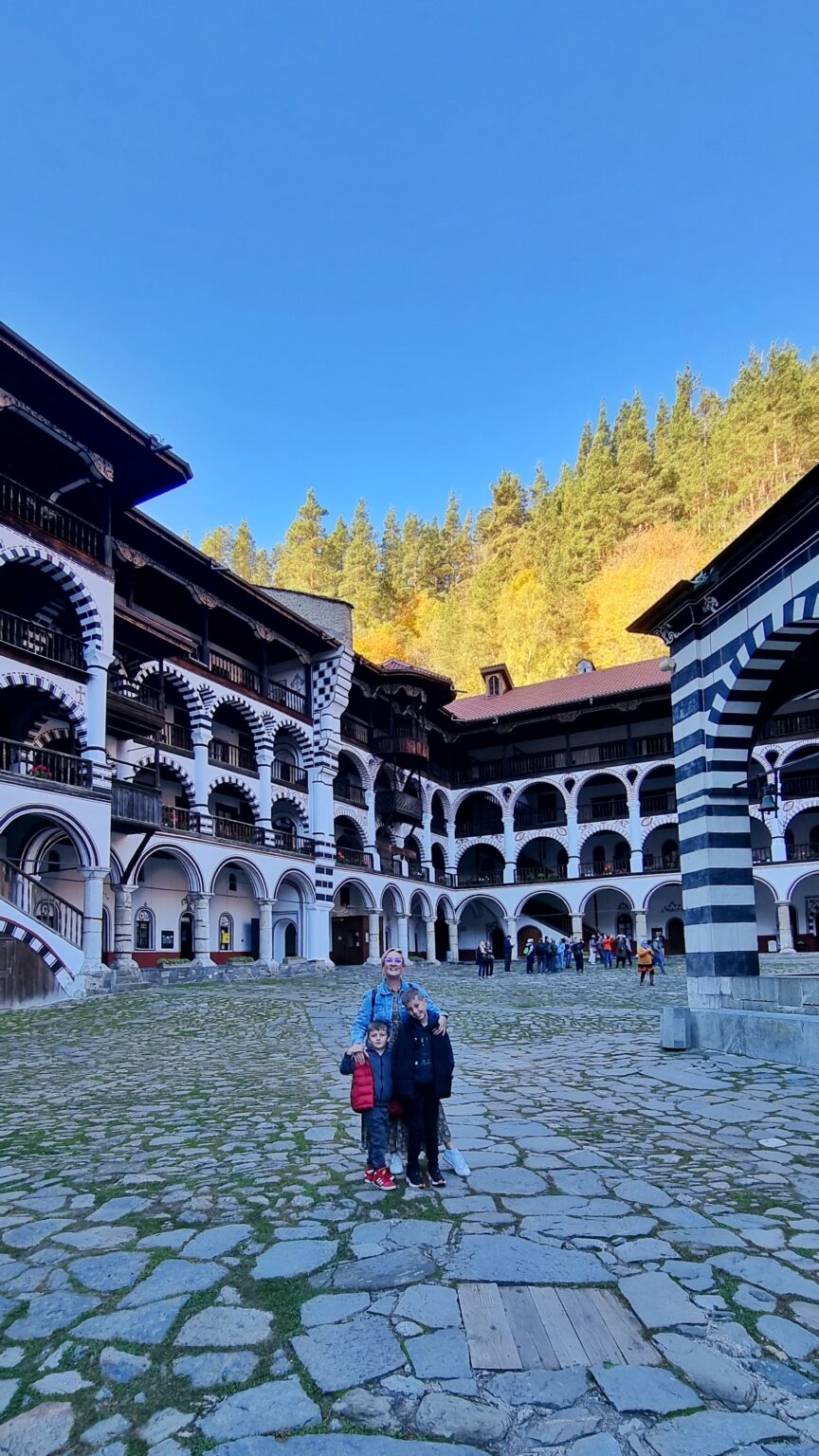 If you're planning a road trip in Bulgaria, there are a few popular routes that are definitely worth checking out. The first is the Black Sea Coast, which offers stunning coastal views and plenty of opportunities for stops along the way. This route takes you from Varna all the way down to Burgas, so it's perfect if you're looking for a longer trip.
Another great option is the Rhodope Mountains, which offer incredible scenery and plenty of hiking and outdoor activities. This route takes you from Plovdiv to Smolyan, so it's perfect for exploring more of the country.
If you're looking for a shorter trip, the Valley of the Roses is definitely worth checking out. This route takes you from Kazanluk to Shipka, it's famous for its beautiful roses. You'll also get to see some incredible historical sites along the way.
Bulgaria has plenty to offer whichever route you choose, and driving is a great way to see it all.
Useful Phrases When Driving In Bulgaria
| English | Bulgarian |
| --- | --- |
| Call the Police! | Извикайте полицията! |
| Do you speak English? | Говорите ли английски? |
| My car has broken down. | Колата ми се развали. |
| Where is the nearest fuel station? | Къде е най-близката бензиностанция? |
| I am lost! | Изгубих се! |
| Thank you! | Благодаря! |
Renting a Car in Bulgaria
If you're planning on renting a car during your stay in Bulgaria, there are a few things you should know before hitting the road.
ll drivers must have a valid driver's license and be at least 18 years old
You'll also need to present your rental agreement and proof of insurance at all times while driving
When it comes to navigating the roads, keep in mind that Bulgaria drives on the right side
Speed limits are generally lower than in some European countries, so be sure to obey posted signs
Be aware of that some tolls may apply to your route
FAQs ABOUT RENTING A CAR IN BULGARIA
Do I need an international driver's license in Bulgaria?
EU drivers: If you possess a driving license issued within the European Union, there's no need to fret about obtaining an international driving permit, as it is not necessary for driving in Bulgaria.
Non-EU drivers: If your driving license originates from a non-EU country, it is mandatory to acquire an international permit alongside your national license to ensure compliance with the regulations for driving in Bulgaria.
Where can I rent a car in Bulgaria?
There are dozens of car rental companies operating in Bulgaria. Some well-known car rental companies that have locations in Bulgaria include:
Sixt Rent a Car
Hertz
Avis
Budget
Enterprise Rent-A-Car
Europcar
Thrifty
Top Rent A Car
Moto-Pfohe Rent-A-Car
Before renting a car, make sure to compare prices, services, and terms from different companies to find the best option that suits your needs and budget. Additionally, consider reading reviews from other customers to get an idea of their experiences with each company. To do that, we like Discovery Cars and RentalCars.com
Is it expensive is it to rent a car in Bulgaria?
The cost of renting a car in Bulgaria can vary depending on several factors, including the type of car, rental duration, location, and the rental company. Generally, car rental prices in Bulgaria are relatively affordable compared to other European countries like Croatia, where we found car rental prices eye-watering.
How much will it cost to rent a car in Bulgaria?
You could find economy cars with prices starting at around 25 to 50 euros per day. Mid-size and full-size cars might range from 40 to 80 euros per day. Luxury or premium cars could be more expensive, with prices going above 100 euros per day.
It's important to consider additional costs, such as insurance, fuel, and any optional extras you might want, like a GPS or child seat. Some car rental companies also require a security deposit, which will be refunded upon returning the vehicle in good condition.
Can I rent a car in Bulgaria with a US driver's license?
Yes, you can rent a car in Bulgaria with a US driver's license so long as you have your international driver's license with you.
Are the roads and highways in Bulgaria as bad as people say?
No. The road infrastructure in Bulgaria has been improving over the years, but there can still be variations in road conditions throughout the country.
How old do you need to be to rent a car in Bulgaria?
The minimum age requirement to rent a car in Bulgaria is typically 21 years old. Most car rental companies in Bulgaria set this age restriction for renters. However, some rental agencies might require the driver to be at least 23 or 25 years old, depending on the specific company and the type of car being rented.
Can I rent a car in Bulgaria and drive to Romania, Greece, or within the EU?
Yes, you can rent a car in Bulgaria and drive to Greece, Romania, or such. Taking a rental car across the border between the two countries is generally permissible so long as you let the rental car company know so that they can prepare you the correct paperwork.
Does Bulgaria have toll roads?
Yes, some Bulgarian roads, particularly the highways (motorways), have tolls. The toll system in Bulgaria applies to specific motorways to help fund the construction, maintenance, and improvement of the road infrastructure.
The most notable toll road in Bulgaria is the Trakiya Motorway (A1), which connects Sofia (the capital) with Plovdiv and Burgas on the Black Sea coast. Additionally, certain sections of the Hemus Motorway (A2) and the Struma Motorway (A3) are tolled.
Wrap-Up On Driving In Bulgaria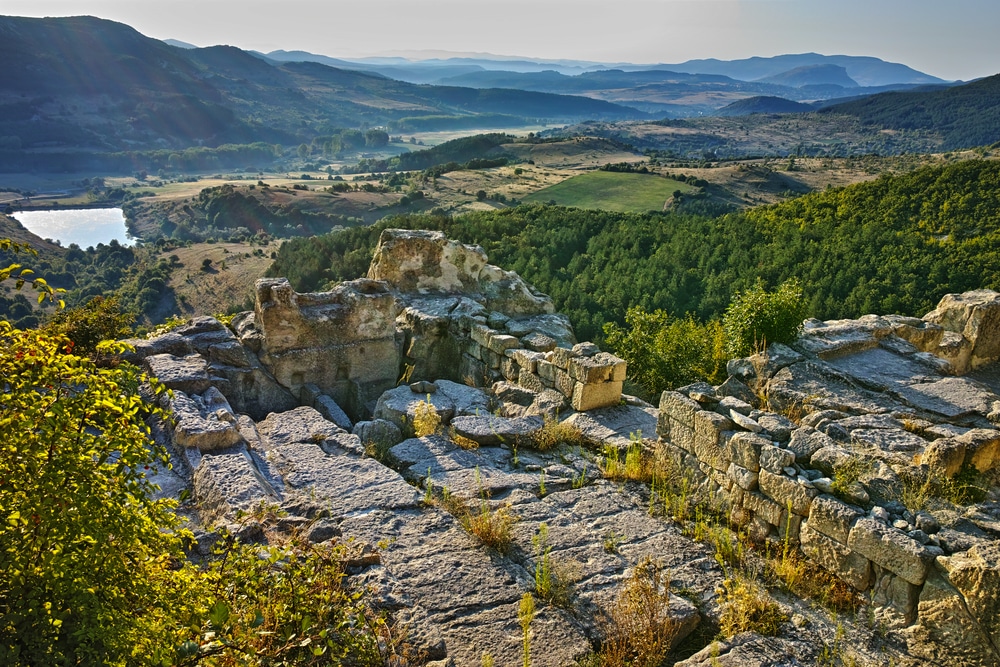 Driving in Bulgaria can be an enjoyable experience if you do your research and prepare adequately. The country's roads are generally safe, but traffic laws should be observed to minimize any risks.
Check the road conditions before embarking on a journey, keep an eye out for wildlife when driving at night, and ensure you have all of the necessary documents when crossing borders. With these tips in mind, your trip around Bulgaria will be smooth sailing!