Privacy & disclaimers →
How To Get From Tirana To Saranda (& Saranda To Tirana)
Albania is a country that is growing in tourism interest, so it's very likely that it may be on your visit list. If that's the case, why not consider getting around by public transport and visiting a few different places during your stay?
For sure, this is a beautiful country, and getting out and about will allow you to explore the local customs, traditions, and of course, food!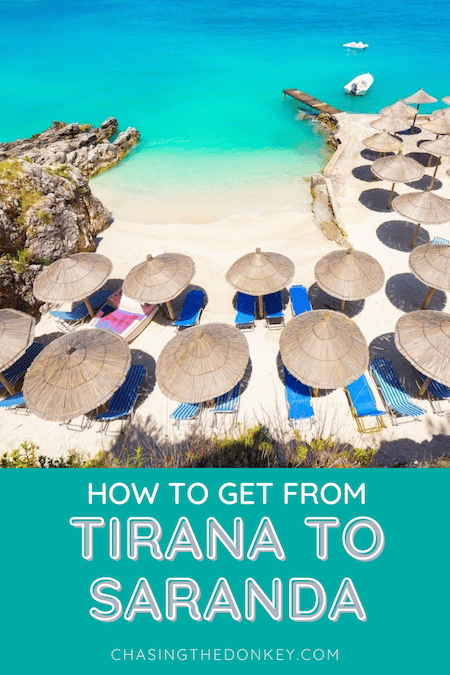 Tirana is the capital city of Albania, and it's a must-visit spot. If you love architecture, this city should be on your visit list, with colorful Ottoman examples, as well as Soviet-era buildings. You should also check out Skanderbeg Square, the National History Museum, and enjoy delicious authentic food at one of the many traditional restaurants.
However, it may be that you really want to dip your toes in the sea, and in that case, Saranda is a great choice! Located on the up-and-coming Albanian Riviera on the south coast, the Ionian Sea glitters amongst olive groves and high hills.
When you get bored of the beach (is that possible), why not check out Lekuresi Castle, with stunning views over the town?
TRAVEL COMPANIES WE USE AND TRUST
How To Get From Tirana To Saranda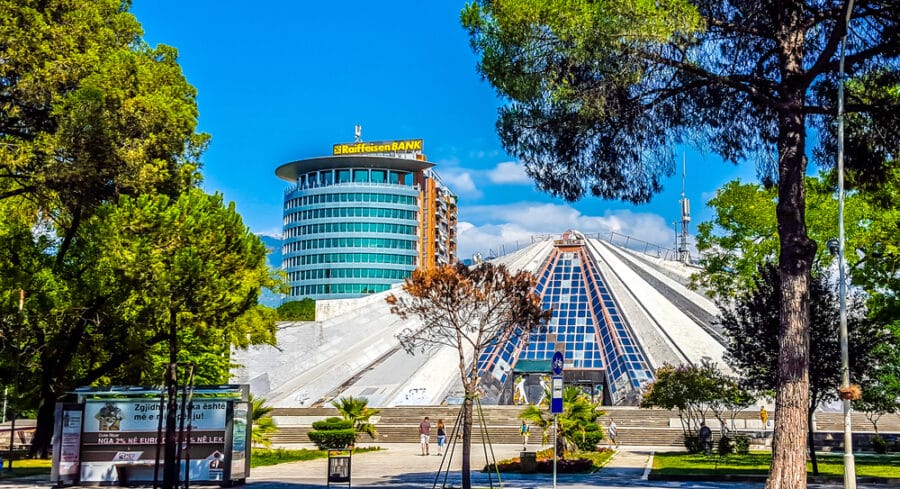 Let's get down to business and talk logistics.
There are three ways to get from the capital, Tirana, to Saranda – bus, taxi, or car.
How To Get From Tirana To Saranda By Bus
There are seven buses per day from Tirana Regional Bus Terminal, which is located about 20 minutes outside of the city center. The earliest bus leaves at 6.15 am and the last at 10 pm. The journey takes 5 hours, costing 12 euros for one person, one way.
How To Get From Tirana To Saranda By Taxi
If you prefer to have a personal driver, you can take a taxi but know that the cost will be much higher than if you choose public transport. There are many different taxi companies to choose from, and you're looking at something between 135-200 euros one way.
How To Get From Tirana To Saranda By Car
Suppose you have your own car with you. In that case, driving is a scenic and relaxing way to get from A to B. However you can also hire a car for around 25 euros per day, and petrol will cost you about 80 euros – however do note that the cost of fuel is on the rise, so this isn't an accurate figure and just an estimate.
The roads between the two locations are not so bad, but probably not to the standard you may be used to in other European locations. That being said, the roads between Tirana and Saranda are major roads, so as long as you drive carefully, you should be fine. You take the SH4 and then the E853 or SH4, following the signs all the way.
How To Get From Saranda To Tirana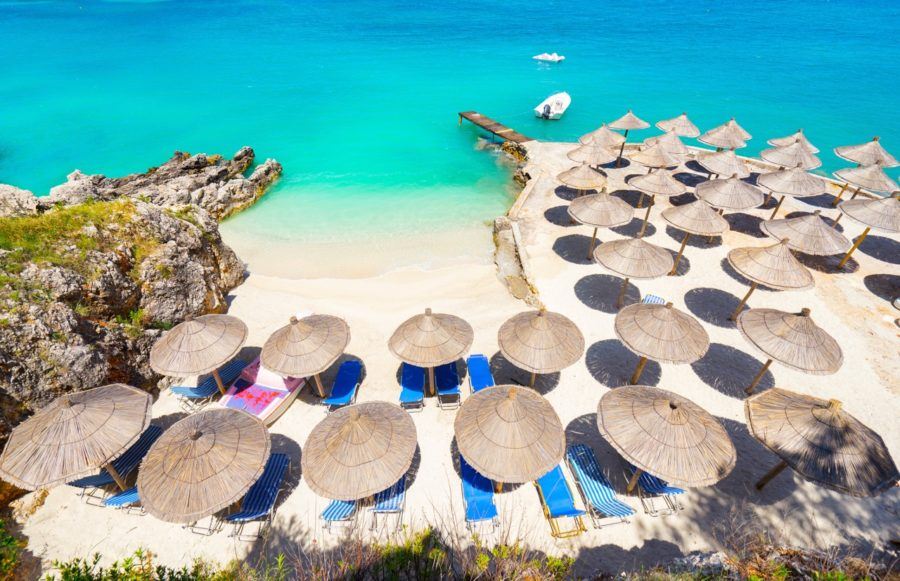 To get between the two locations, you reverse the information above.
For the bus, it's important to know that there is no bus station in Saranda and simply a main street where all the buses wait. You need to go to the crossings between Rruga Onhezmi, Rruga Flamurit, and Rruga Lefter Talo. The earliest bus leaves Saranda at 5.30 am and the last at 2 pm, with the same journey time of 5 hours.
MORE ALBANIA TRAVEL BLOGS