Albania has become much more popular these last few years, which is excellent news! It's a beautiful country, and if you've ever seen pictures of the glittering Ionian Sea on the Albanian Riviera, you'll no doubt want to go.
Before the country opened up for tourism, transport around Albnaia was difficult. The roads were not so good (some still aren't), and most road signs were only in the local language. However, that has largely changed, which means getting around is easier than you may have once heard.
If you're keen to visit a few different places in Albania, the capital city of Tirana should be on your visit list. But, if you're more about beaches, then you'll want to visit Saranda and Durres. The two destinations are a little far away from one another, but nothing that a few hours in a car won't fix!
Saranda is the jewel in the Albanian Riviera, with history, beautiful beaches, nature, and fantastic nightlife. Be sure to check out the incredible views from the 16th-century castle. The horseshoe-shaped bay is simply stunning, and the sea is so clear you won't believe your eyes.
As for Durres, this port city is just west of Tirana and is a history and beach lover's dream. Check out the massive amphitheater dating back to Roman times and the 9th-century church for which the town is famous. You can also head to the Archaeological Museum to learn more. Of course, if you're keen on some beach time, head to Durresi Beach and enjoy the clear water and golden sand.
So, how can you get between the two destinations? The road is your only option here, but you can do it two ways.
How To Get From Saranda To Durres (& Durres To Saranda)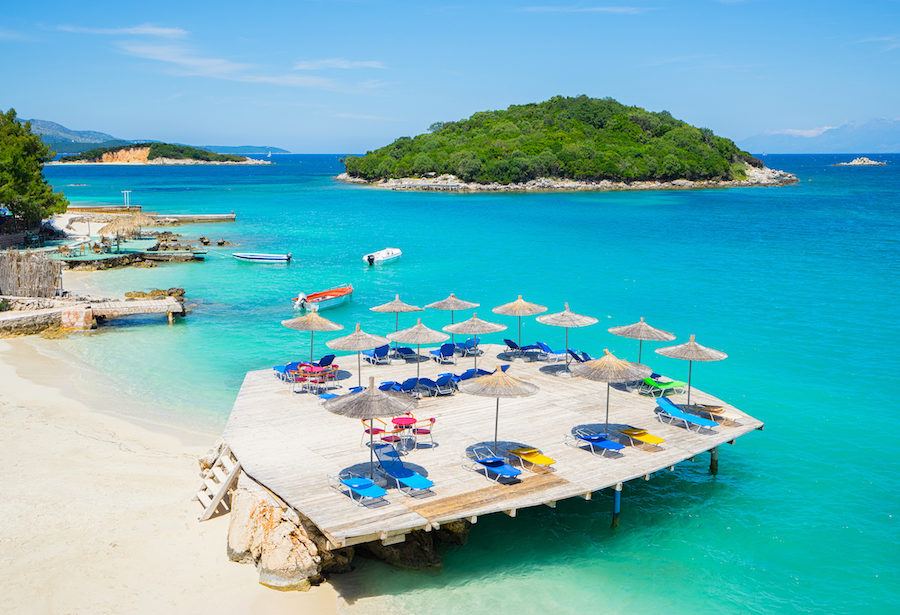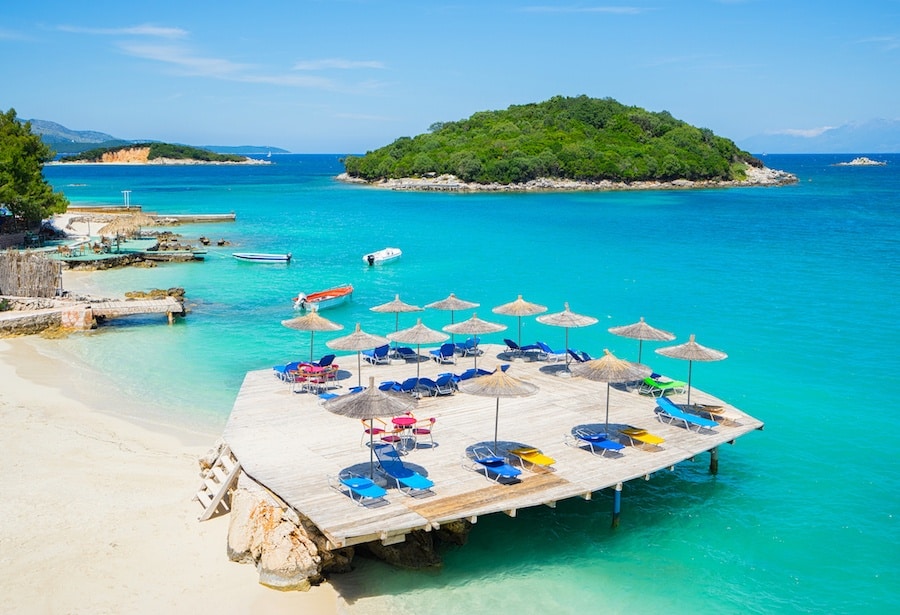 Traveling between Saranda and Durres really is best by driving yourself, either in your own car or a hire car. The other option is to travel from Saranda to Duress by bus. However, traveling by bus is tricky because the journey is indirect and quite time-consuming.
Despite that, let's take a look at both.
Driving From Duress To Sarande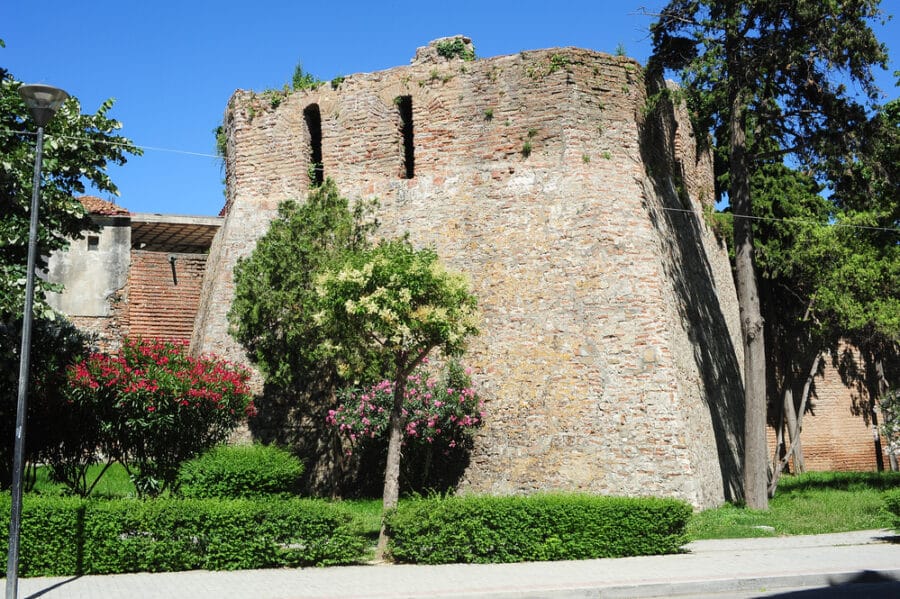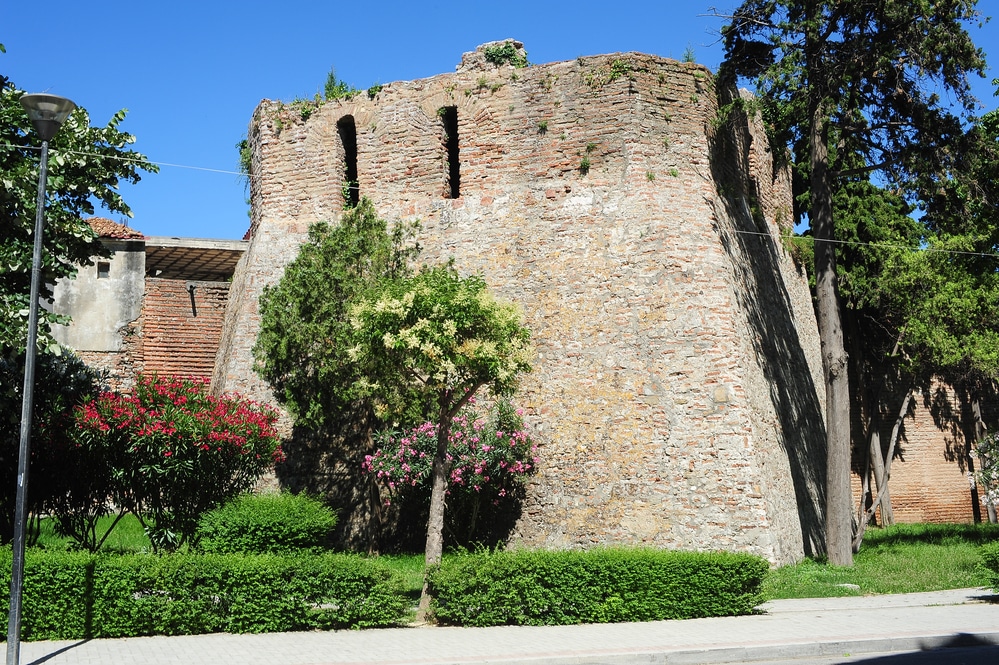 Driving your own or a hire car is much better than years ago since the roads between the two destinations are in good shape. The coastal highways and roads that go near the city are a lot higher in quality than rural roads and roads away from Tirana. Signposts are also relatively straightforward to follow.

The journey time by car is around 3 hours and 10 minutes, and you will follow the SH4 road. However, this is a single-track road in places, which means you may get stuck in traffic, especially during the summer months; these are two very popular destinations, after all.
You would follow the same road when traveling back to Saranda from Durres. Still, traffic in that direction will likely be a little heavier, especially on weekends and during public holidays, and on school holidays.
The Bus From Duress To Sarande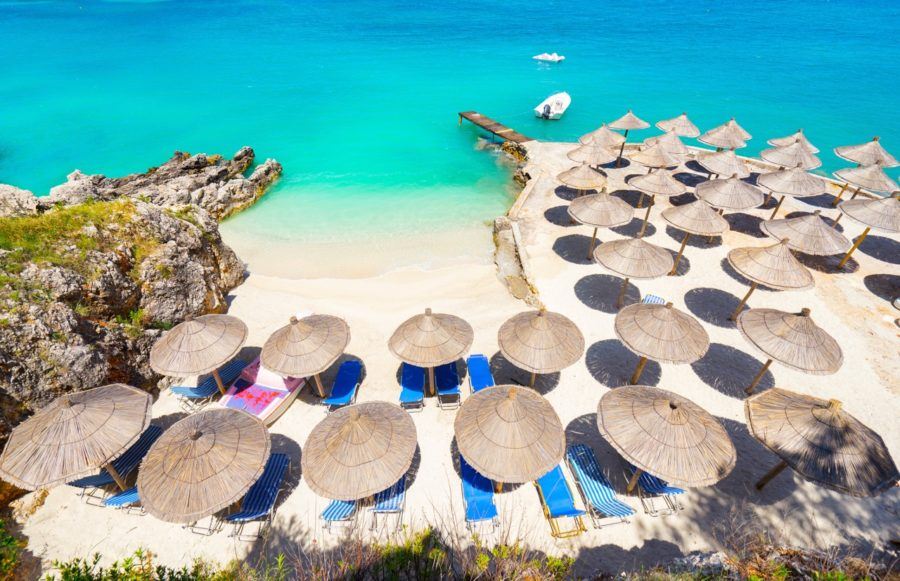 You can travel by bus from Saranda to Durres and back in the other direction. However, it is not a direct journey.
You must change buses in Tirana; sometimes, you will connect to another town before arriving in Durres. It isn't the driving time that is the biggest issue but the stop-offs as you wait for your next bus; this can sometimes be a few hours.

Two bus companies run regular services between these two towns – Trans Butrinti and Olgeno SH.P.K. The first option runs a service five times per day with a 5-hour duration, and the latter a service once daily with a 6-hour journey time.
Despite the longer journey time, the bus allows you to sit back and relax as you take in the passing scenery, which is quite beautiful.
So how will you get from Sarande to Duress?