The beautiful island of Corfu is only 43km away from Saranda, the glistening seaside town on the Albanian Riviera. Many people choose to visit both spots during one holiday, with a connection via ferry. In fact, many people fly to Corfu island, then get the ferry and head to Albania for a twin-country break.
Good idea, right?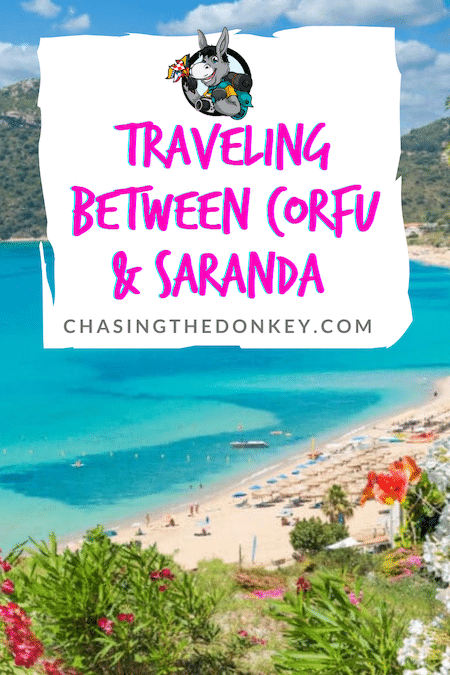 Corfu is a large island just off the northwest coast of Greece, and it's a super-popular spot during the summer months. Corfu Town, in particular, is very busy at this time, with vibrant nightlife, fantastic gastronomy, and plenty of history to check out. There are two huge fortresses dating back to Venetian times, the Palace of St Michael & St George and the cobbled street of the Old Town.
Of course, there are plenty of amazing beaches on Corfu too!
However, Saranda boasts plenty to see and do too! Located in the south of Albania, Saranda is extremely popular amongst local and international visitors, and when you see how beautiful it is, you'll know why.
The bay is shaped like a horseshoe, and olive groves and the impossible blue of the Ionian Sea surround it. There is history to check out here: a synagogue dating back to the 5th century, a 16th-century castle with amazing views, and a beachside promenade that many people enjoy walking along. You won't miss out on modern-day activities.
So, if you want to visit both spots during one break, how do you do it?
By ferry, basically.
Ferry From Corfu To Saranda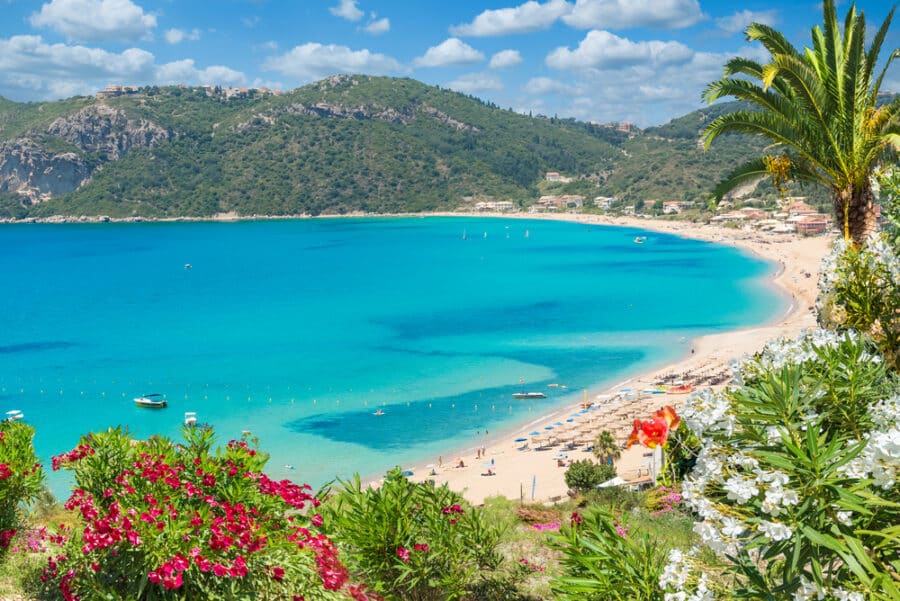 Four companies offer ferries from Corfu to Saranda. Namely:
Sarris Cruises & Lines
Finikas Lines
Joy Lines
Ionian Seaways.
All four ferry companies offer both foot passengers and the option to take your car. The journey takes just under 1 hour at the most, with some faster thirty-minute routes available depending upon the time of year and day.
This route is served all year round, although there are far fewer services during the winter, and they can be canceled at the last minute due to adverse weather. For that reason, always double-check the exact times online before you choose to travel.
However, during the summer months, you'll find services countless times per day, with Sarris Cruises & Lines offering three services and Finikas Lines offering nine journeys. Joy Lines and Ionian Seaways offer services 14 and 17 times weekly, respectively.
During the winter, Finikas Lines and Ionian Seaways offer services once daily, with the other companies only offering summer crossings.
The same information applies to your ferry from Saranda to Corfu.
Booking Your Ferry Ticket To Saranda From Corfu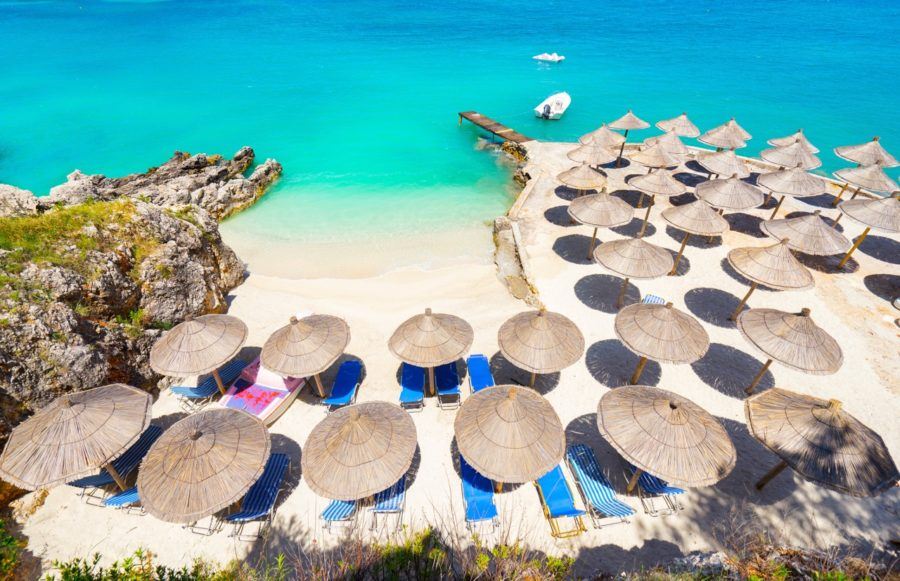 You can book your ferry ticket online or buy it from the port of Corfu. In Corfu Town, head to the International Ferry Terminal. You can take a taxi or bus from Corfu Airport to the port if you do not have your own car. The journey takes only 20 minutes, and you'll need the number 15 bus.
Tickets cost to Saranda from Corfu start at 19 euros up to 25 euros depending upon the service you choose.
You will arrive at a ferry terminal in Rruga Mitat Hoxha, very close to the center of Saranda. This is where you will book your ticket back to Corfu or book it online to avoid waiting in line.
Taxis and buses run from the ferry port into the center of Saranda and back again to the port and do not need to be pre-booked. Taxi drivers knows the ferry schedule and the drivers wait for passengers.