Some posts contain compensated links. Please read this disclaimer for more info.
Albanian Souvenirs: 7 Ideas For What to Buy In Albania
Albania is a country that is rich in history and culture while being downright beautiful at the same time. Dip your toes in the Adriatic and the Ionian, check out the stunning mountains and alpine views and visit the cultural hotspot capital of Tirana.
The Albanian Riviera is undoubtedly one of the most up and coming beach spots of recent times, and when you check out pictures, you'll see why!
Of course, when you head anywhere new for the first time, or perhaps time and time again, you need to do a little souvenir shopping to take gifts home for your loved ones. It's a good idea to choose something with meaning, so this about local souvenirs which are cultural, says something about the place you've just visited, and something truly authentic.
There are some great ideas when you think about the best souvenirs from Albania; you simply need a little time to shop around.
If you're about to head to Albania for the first time, put these local Albania souvenirs on the top of your shopping list.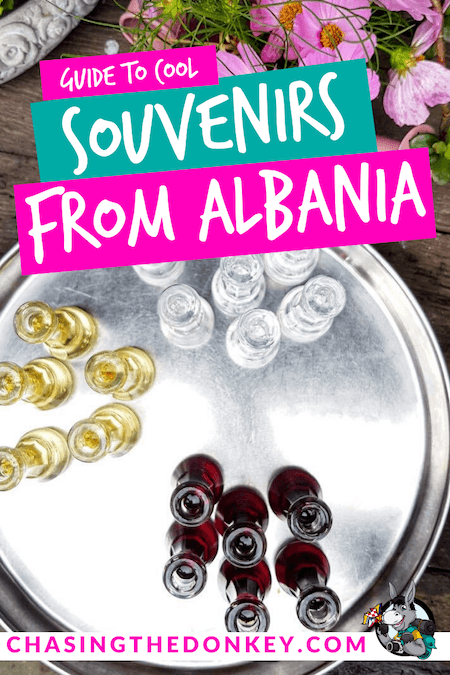 Something Depicting The National Flag
There is true meaning in the design of the Albanian flag, so purchase a tasteful souvenir which depicts the flag. However, avoid tacky fridge magnets and tea towels! This is one of the best souvenirs in Albania – black and red go so well together.
The Albanian flag has a black eagle with two heads with a red background. The eagle represents the strength of Albanian men throughout history, so this is certainly something interesting to purchase and hear stories about while you're there. You'll also find many different trinket souvenirs depicting eagles from Albania, for the same reason.
Albanian Coffee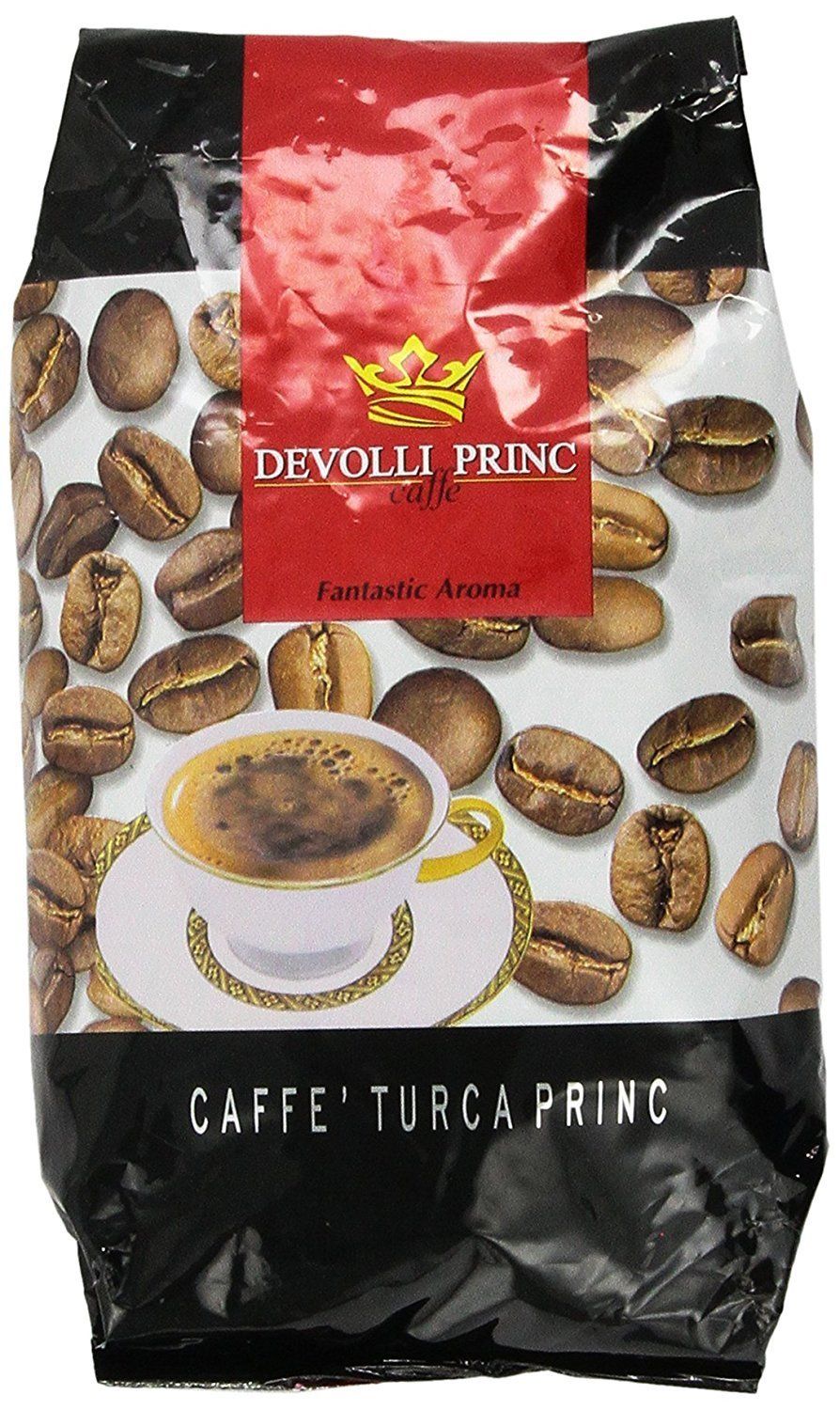 The coffee culture in Albania is very popular, and it's something that forms an essential part of the heritage and social hospitality. As one of the products made in Albania, coffee is delicious and usually quite strong.
You'll find various types of coffee on sale in Albania, but if you want to find the best one, head to a quality store and ask for help. All you'll need to do is explain your personal taste, and you'll be handed the perfect blend to take home!
If you have a coffee lover back home, this is a special souvenir to take home from Albania! Of course, when shopping in Albania, remember to call into a coffee shop and enjoy a delicious cup as a pitstop.
A Bunker Ashtray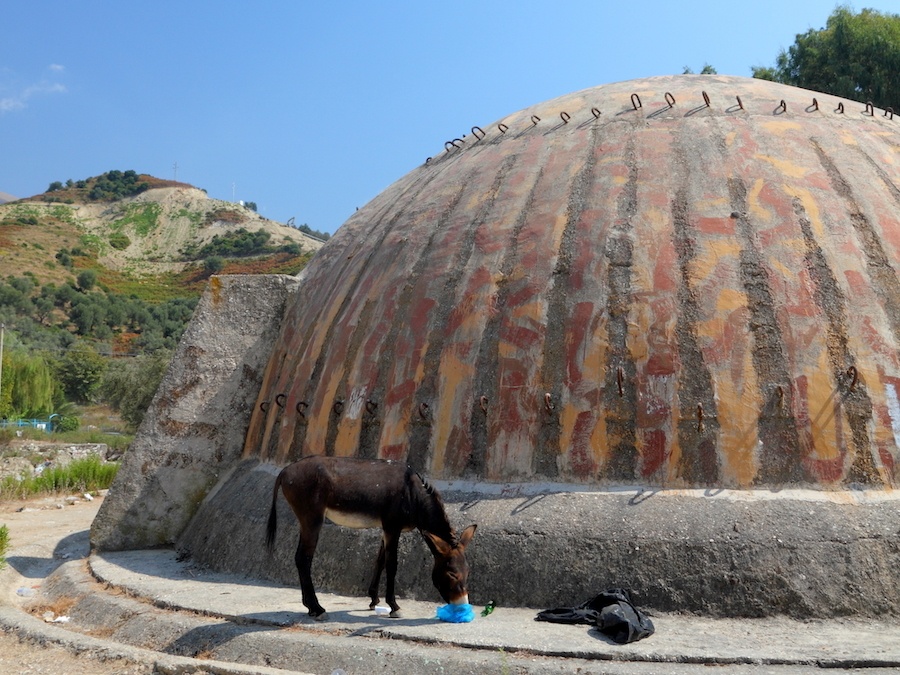 Yes, you did read that, right! Albania is a country packed with historical bunkers, and some of them have been turned into museums and galleries. You can visit several during your time in the country, but obviously, you can't take one home with you! What you can do is purchase one of the more bizarre types of souvenirs, namely an ashtray in the shape of a bunker!
These are very popular, so you won't struggle to find one in the many souvenir shops in Albania, and it will be an interesting souvenir to take back home as a gift for someone special.
A Handmade Carpet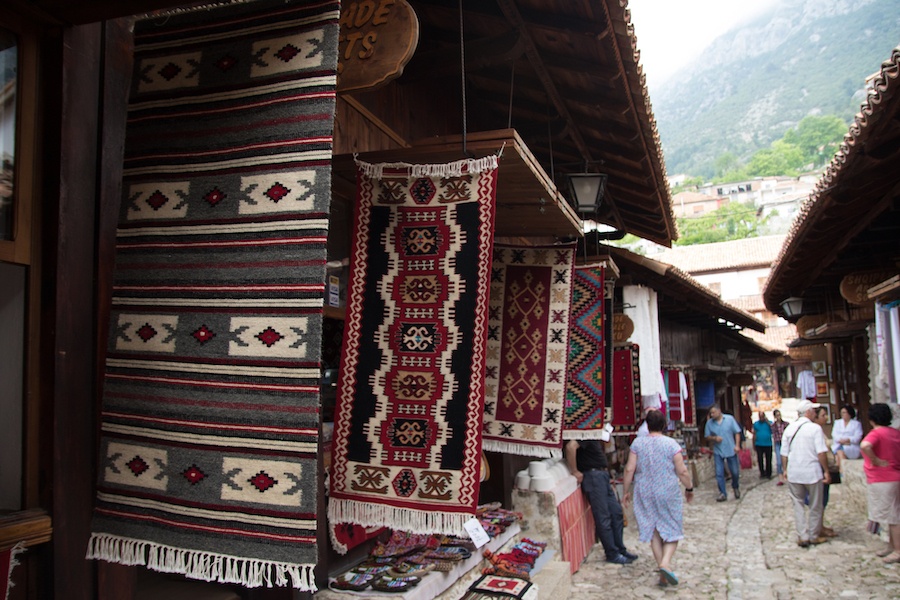 Certainly, one of the things to buy in Albanian, a handmade carpet, will undoubtedly look fantastic in your home and is an exceptional gift as a souvenir too. Albanian carpets aren't only used for floors but also as wall hangings, too, thanks to their intricate designs and patterns. You'll find these in various designs, shapes, and sizes, and you can find one to suit your price range.
It's a good idea to go into a small, local store and avoid some of the larger stores, as this is where you'll find the most iconic pieces at reasonable prices too. If you want the most traditional type of carpet, opt for a qilim, which you will find in abundance in Kruja Bazaar in particular.
Olive Oil
Significant parts of the Balkans are famous for their love of wonderful olive oil products, and Albania is no different.
The climate in this part of the world is extremely favorable for olive oil production, and you'll find countless olive trees all over the country – so there is a good chance you buy domestic as well as commercial olive oil.
If you like fresh olives, you'll easily pick some up for a low price, but olive oil is the ideal souvenir to take back home – straightforward to transport. And, olive oil is very affordable, making it one of the best gifts to bring home from Albania.
Local Alcoholic Beverages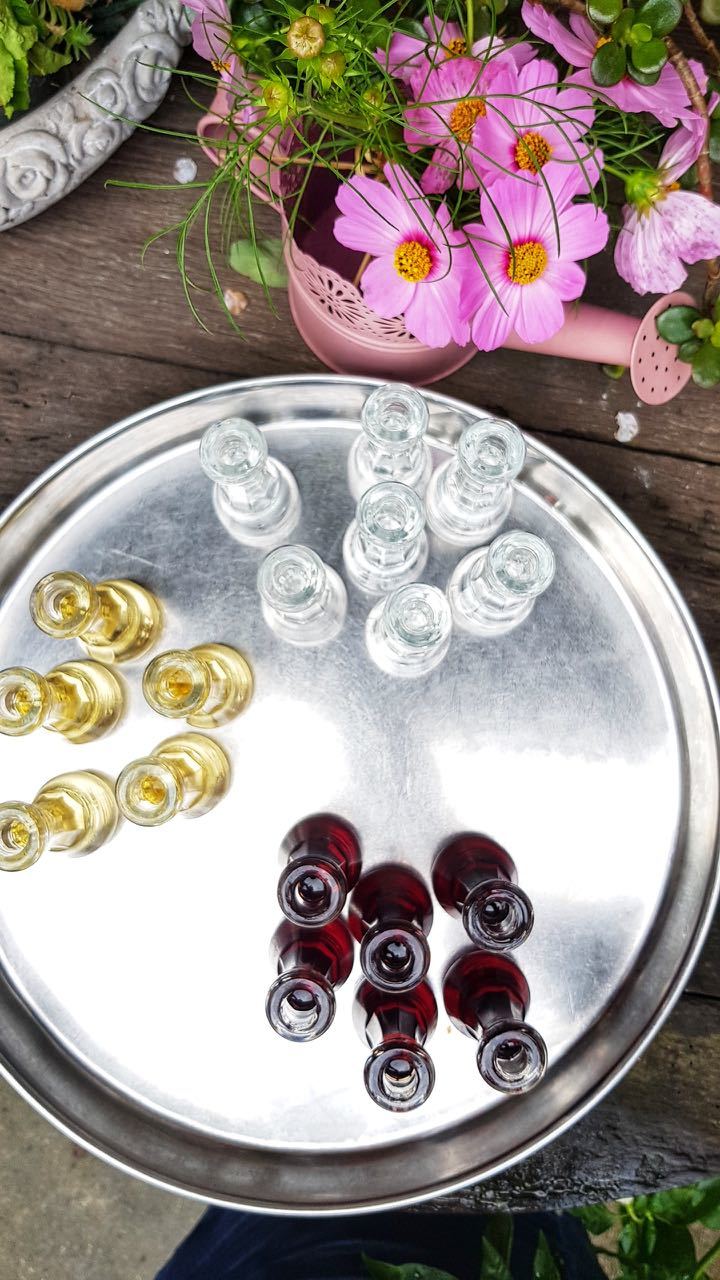 There are many traditional Albanian gifts, but locally produced alcohol is always a good option. If you like your alcohol strong, the locally brewed rakia is for you!
Cognac is also another of the very famous Albanian products easily purchased. You could also look for some beautiful glasses to drink your beverage from, making a wonderful gift for someone special back home.
If you opt for rakia, go for the locally produced option, and if you travel to a small village or town, you'll find people making it in their own homes! It's super-strong, however, so proceed with caution!
Handmade Albanian Jewellery
Most small souvenir and Albanian handicraft shops will sell handmade jewelry, but if you want the most authentic and interesting pieces, head to the smaller villages and towns where you'll see women making them.
Kruja has some fantastic stalls selling homemade jewelry and other Albanian crafts; however, if you do venture into a jewelry store, you'll find that silver jewelry is very reasonably priced and comes in different designs and types.
These are merely a few of the Albanian gifts to pack in your suitcase to enjoy at home. If you head to the bazaar to buy them, be sure to haggle your way to the best price!
More Albania Travel Blogs For Your Trip
Share