Written by Kristina Pepelko
Croatia is known for its expansive beauty, scenic beaches, warm hospitality, and delicious traditional food (not to mention the beer, wine, and rakija!) but traveling to Croatia isn't always full of good times.
A simple travel mistake could be costly—financially and emotionally—and leave a sour taste in your mouth for the rest of your visit.
I'm speaking from experience here, as my husband, David, and I recently returned from an incredible but chaotic 48-day road trip across Croatia. I've also been traveling to Croatia with my family since I was six years old. I've had a wide variety of experiences exploring popular destinations like Dubrovnik and lesser-visited spots like the region of Zagorje (where my family is from).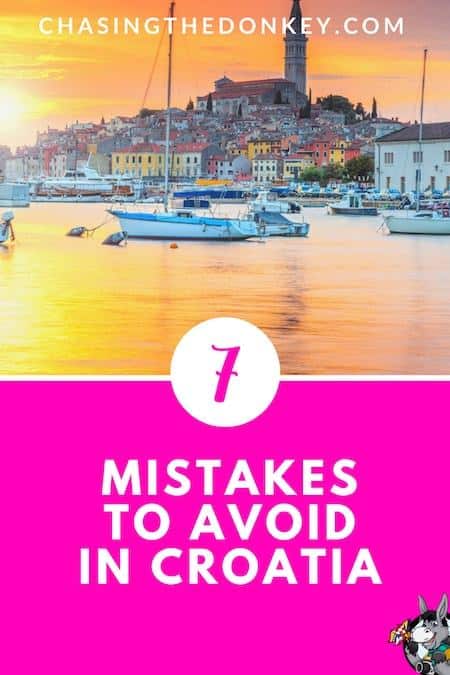 I've learned over the years that traveling is filled with surprises-both good and bad—but there are ways you can minimize moments of discomfort and disappointment by doing your research up-front.
And so, as you plan your trip to Croatia, check out these seven mistakes to avoid when traveling to Croatia. Whether you're a seasoned traveler or a first-timer, understanding these common travel mistakes will help you have an enjoyable trip filled with relaxing, good times rather than unexpected irritations.
Mistake #1: Blindly Traveling During The Peak Season (June To August)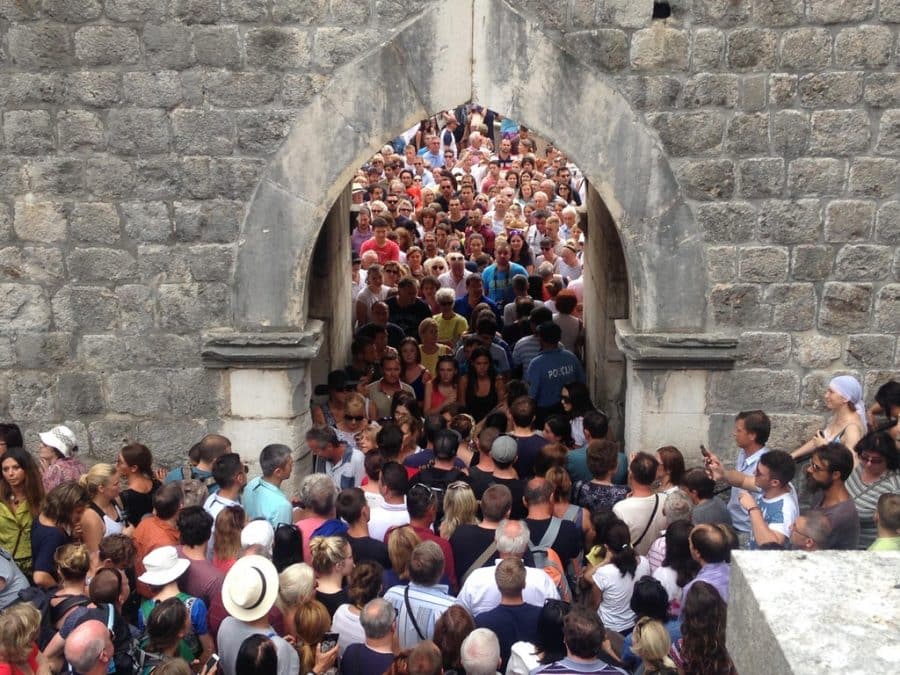 Croatia's primary tourism season (also called the peak season, high season, or in-season) runs from June to August each year. This period is arguably one of the most beautiful times to travel to Croatia because the weather is often in your favor, giving you one stunning, sunny day after another.
However, the peak season has its disadvantages, namely in the form of traffic, crowds, and high prices, inflated for tourists like you.
Traveling during the peak season isn't necessarily a problem in and of itself. Instead, the issue is blindly traveling during the high season—when you don't realize what you're getting into.
Before you book your trip, you must be fully aware that peak-season travel entails higher costs and more people per square meter. This is a reality of traveling to any popular destination during the in-season. It's easy to lament these facts, but that will spoil your potential for fun.
Instead, prepare yourself for peak season irritations (many of which I'll cover in the following mistakes below).
For example, if you already know that Dubrovnik's Old Town will be flooded with tourists in August when you plan to visit, consider exploring the area in the early morning when most people are still asleep. Afterward, you can spend the day in a smaller, neighboring town like Cavtat, a scenic 30-minute bus (or car) ride from Dubrovnik.
But most importantly, you need to be honest with yourself.
If crowds and higher prices aren't something you want to deal with, then travel during Croatia's pre-season or off-season. At these times, you'll definitely score cheaper flights and cheaper accommodation. Plus, you may even have long stretches of popular places, like Plitvice Lakes National Park, almost all to yourself.
TRAVEL COMPANIES WE USE AND TRUST
Mistake #2: Staying In A Popular Old Town Area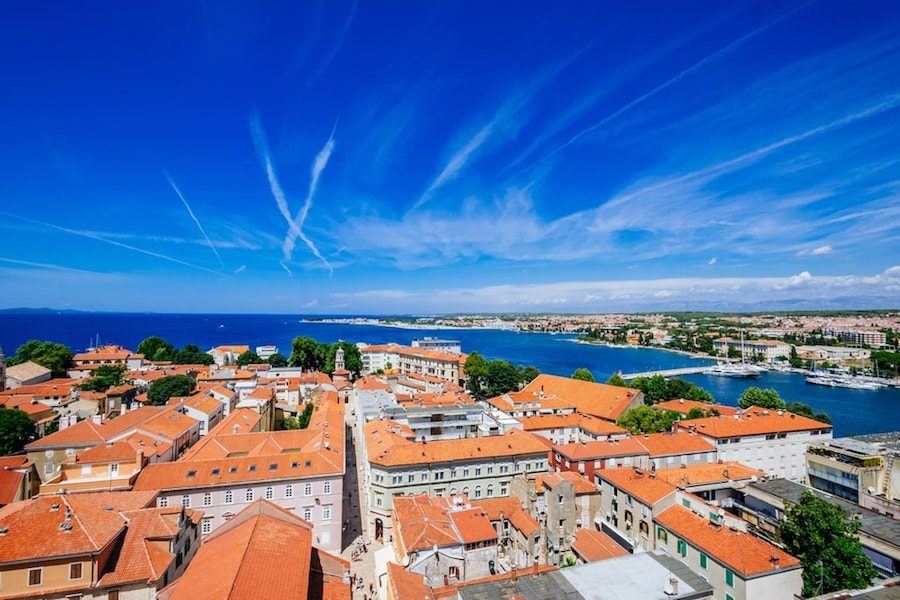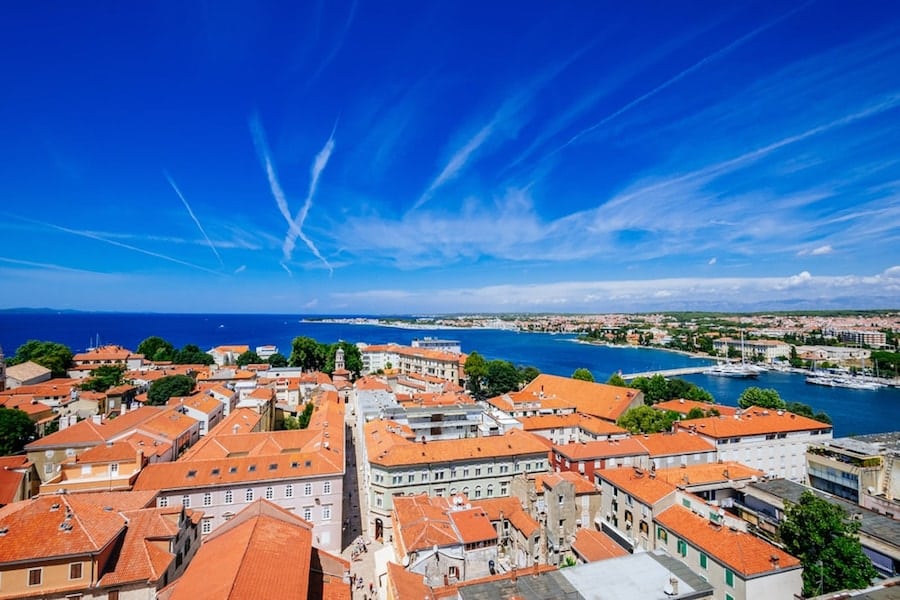 Staying in any popular old town area in Croatia (like Rovinj's or Dubrovnik's) is alluring. You're right where the action is—for better and for worse.
On the one hand, staying in an old town center means you'll be close to food, drinks, activities, and the major sights. On the other hand, it also means that you'll often pay a premium for your accommodation. Also, you will be more susceptible to sleep-disturbing noise from the late-night bars and may have to elbow your way through crowds every day of your visit.
For some travelers, the allure of an old town stay—namely its beauty and convenience—is enough to override the irritations of crowds, noise, and overpriced accommodation. But other travelers might find an old town stay disappointing, especially if they don't realize its potential drawbacks.
Regardless of which group you fall into, when you travel to Croatia in June, July, or August, you can still enjoy the old town areas without the headaches they can sometimes present by staying a bit outside the hustle and bustle.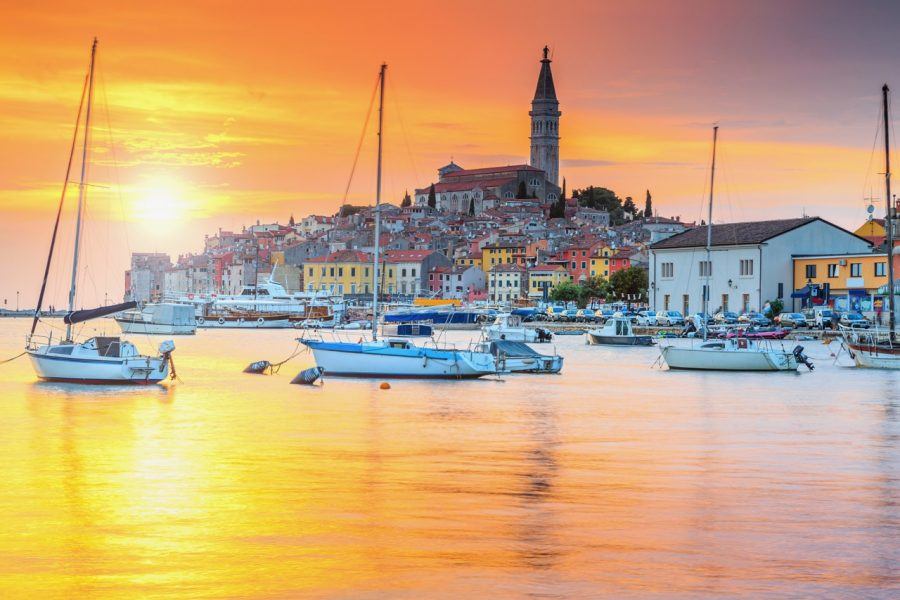 Consider booking a hotel, bed and breakfast, hostel, or apartment 5 to 15-minute walk outside a town/city's central area when planning your accommodation. This way, you can benefit from being close to its historic old town while enjoying a lower-priced room and more peace and quiet.
If you have a car or motorbike on your trip or have access to a bus line, you could even look at the accommodation that is a 5 to 15-minute drive (or more) away from the old town area to score better accommodation deals and a more tranquil atmosphere.
For example, while David and I enjoyed our time in Dubrovnik in 2017, we were glad we stayed in the Babin Kuk area rather than the Old Town. Yes, we did have to walk 10 minutes from our rental apartment to the bus stop and then take a 10-minute bus ride to the Old Town, but we didn't mind this.
Having a place away from the Old Town meant we could visit when we felt like it and then spend the rest of our time in a more relaxed area, enjoying our own personal space and exploring parts of the city few visitors get a chance to see.
And so, staying just a little outside of an old town area doesn't mean you'll miss out on the action or the sights. What it does mean is more time and space for yourself and the opportunity to visit amazing spots you might not have realized were even there.
FIND ACCOMMODATION IN CROATIA
Mistake #3: Eating And Drinking In The Center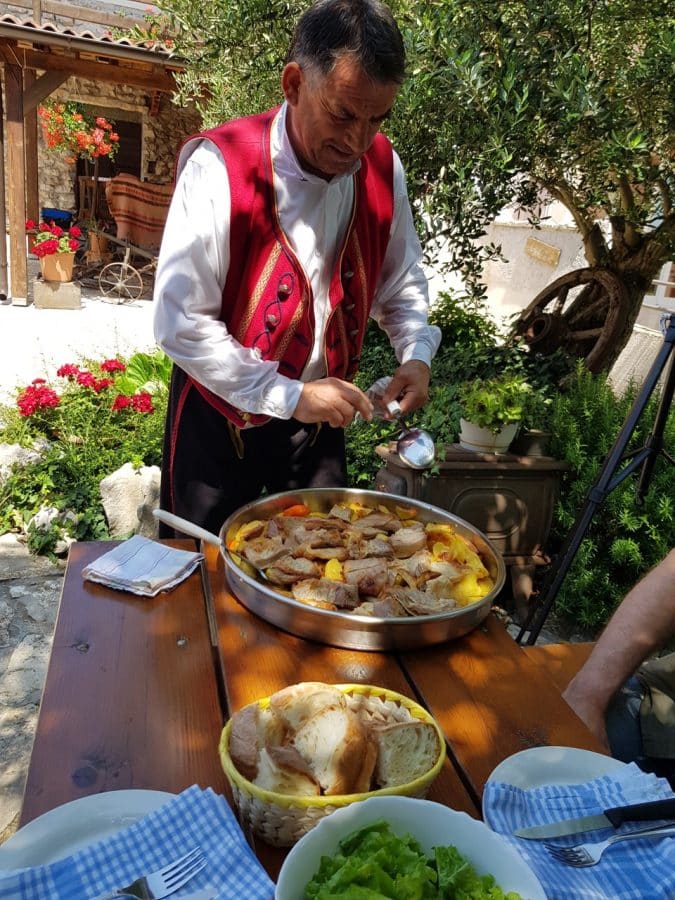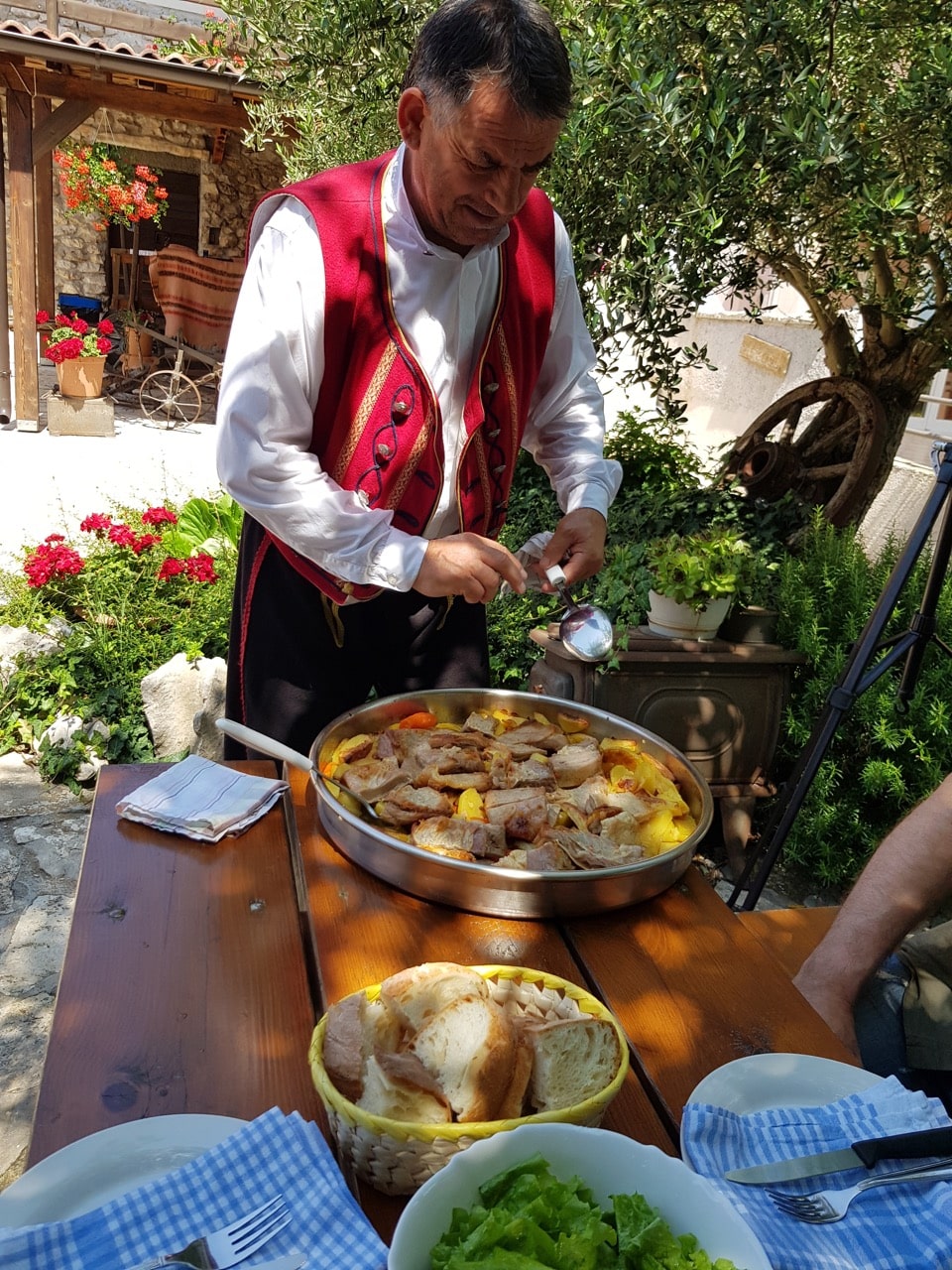 Visiting almost any popular Croatian town or city center during the peak season will yield higher prices for accommodation, restaurants, cafes, and bars.
The coffee you paid 2 euro for on the way to the seaside in a small town might cost you up to 3 to 4 euros in a popular coastal or city destination and even more at a place that offers a coveted seaside view.
Along with higher drink costs, you'll find that tourist trap restaurants are plentiful along coastal promenades and main streets in places like Rovinj, Split, Zadar, and Dubrovnik.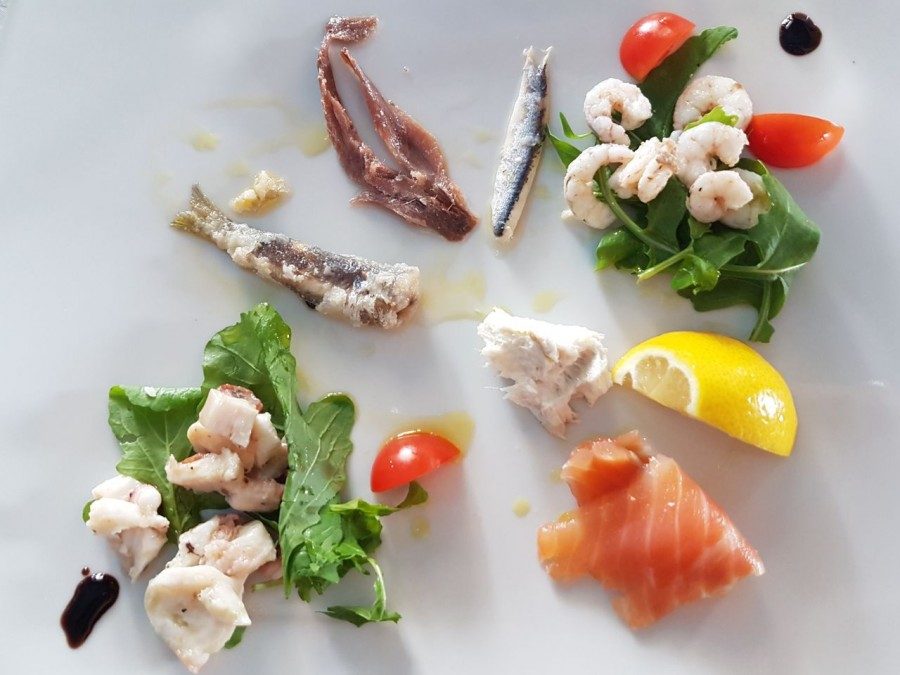 Many of these restaurants serve many similar menus as those along the side streets or outside the central area but have prices that are 5 to 10 euros more. That might not seem like a major difference, but it adds up fast if you're eating out for most of your meals.
Also—don't be fooled. Higher restaurant prices don't necessarily equate to higher quality. Some of the tourist trap restaurants do serve pretty good food, but others get away with overly salted pasta, overcooked meat, and burnt fries simply because they offer you a prime location.
If you're trying to stay within a budget on your trip to Croatia and/or want to ensure you're receiving quality meals, be sure to check reviews online before dining, and don't forget your most important resource—locals!
Ask locals for their knowledge no matter where you are; they'll give you the low-down on the best of the best in their area and how to get an authentic food experience. One tip I received on my first trip to Croatia was that tap water is safe to drink so there is no need to spend 2 euros per bottle per day!
READ MORE ABOUT FOOD IN CROATIA
Mistake #4: Buying Groceries In The Center Or On An Island
Whether you're planning to stay in a rental apartment in Croatia or want to bring some beer with you to the beach, try your best to shop at a market outside of a popular location's central area.
For example, a corner market in Split's historic core might be convenient, but it will also cost you. David and I knew this before our recent road trip, so we made sure to take the 10 to 15-minute walk outside of the center to a grocery store that locals frequent, ensuring that we'd get better deals and save money for more fun activities.
In addition to stopping for groceries outside the center, it will be in your budget's best interest to bring what you can from mainland supermarkets before you hop over to any of the Croatian islands.
Since most of Croatia's islands are only connected by boat, the cost of bringing goods over is much higher, driving up grocery store prices. What's more, like center markets on the mainland, many island grocery stores mark up products during the peak season since they know tourists will buy from them out of convenience.
There is absolutely nothing wrong with convenience, but if you try to stick to a budget and do not want to exclaim in exasperation each time to look at a pricy grocery bill, then pre-planning a grocery stop before an island or city center visit is key.

Mistake #5: Booking A Tour Operator Without Checking Reviews & Asking Questions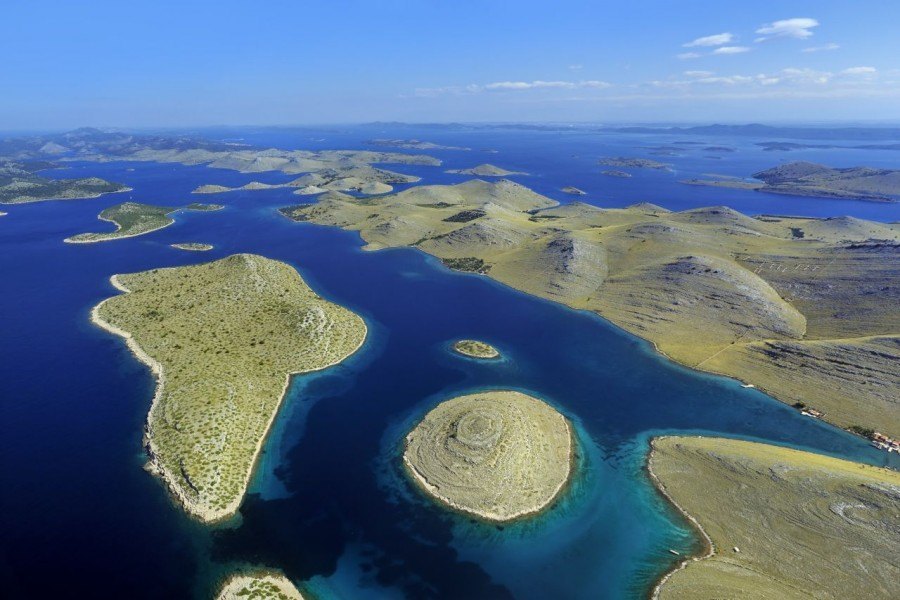 When David and I were in Dubrovnik, we made the mistake of saying "yes" to the first salesperson who chatted with us about an Elafiti Islands boat tour.
The tour sounded great—we would get to visit Lopud, Šipan, and Koločep and enjoy lunch on board. Plus, we'd meet just a few more people in the morning and hop on the boat for a relaxing day at sea.
The salesperson's description was accurate—to an extent.
We did get to visit the islands of Lopud, Šipan, and Koločep, and we did have a pretty OK lunch on board, but we did NOT only meet a few more people for the boat. We ended up meeting them plus 30 more people and then about 40 additional people who were already chilling on board after that. Oh, and the tour left about 1 hour after they said it would.
Annoying? Yes. Completely their fault? Not quite.
Unfortunately, this story is a common one—it's a common travel mistake to give in to the first salesperson who approaches you for a tour or product. It's easy to do because it's convenient.
However, it can lead you into a less-than-ideal situation because (1) you might overpay for the excursion, and (2) you might find yourself in a similar situation as us—packed like sardines on a "relaxing island boat tour."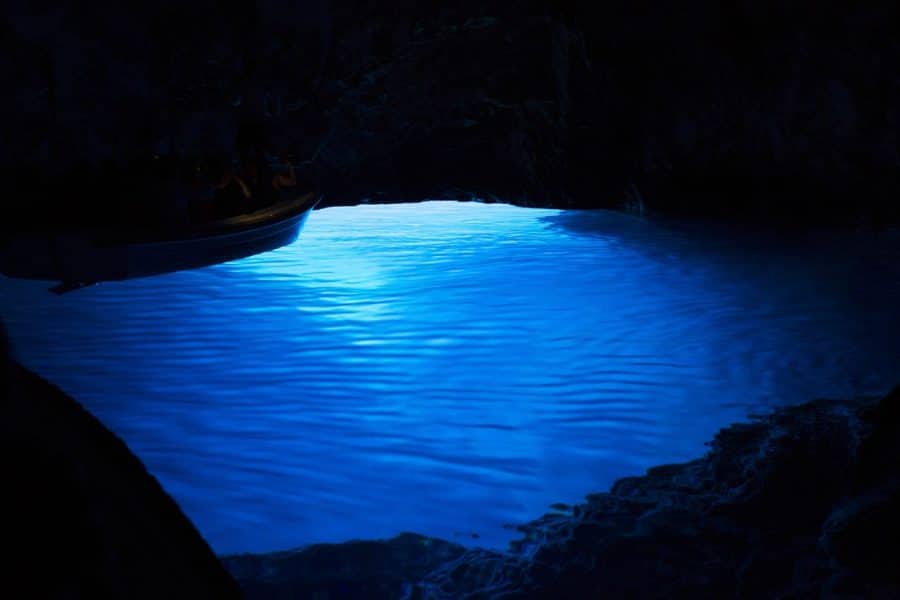 But it's not entirely the salesperson's or tour operator's fault. True, they should be 100% up-front about the tour's real nature, but they are trying to run a business and pay their bills, so there is a benefit of glossing over some of the finer details.
It's the tour operator's job to provide you with information, but it's also your job as a traveler to do your research and ask questions like:
How many people will be on tour?
What is the maximum number of people that can be on the boat?
If I find a better price for a tour, will you match it?"
We've since avoided this travel mistake by booking our tours ahead of time with well-reviewed and reputable tour operators. And when we haven't felt like pre-booking, we've made sure to do our homework via a simple internet search for reviews before we sign up for something on-the-spot. Asking specific questions helps as well. Asking locals is even better.
BOOK FERRY TICKETS ONLINE
Mistake #6: Assuming All Of Croatia's Beaches Are Sandy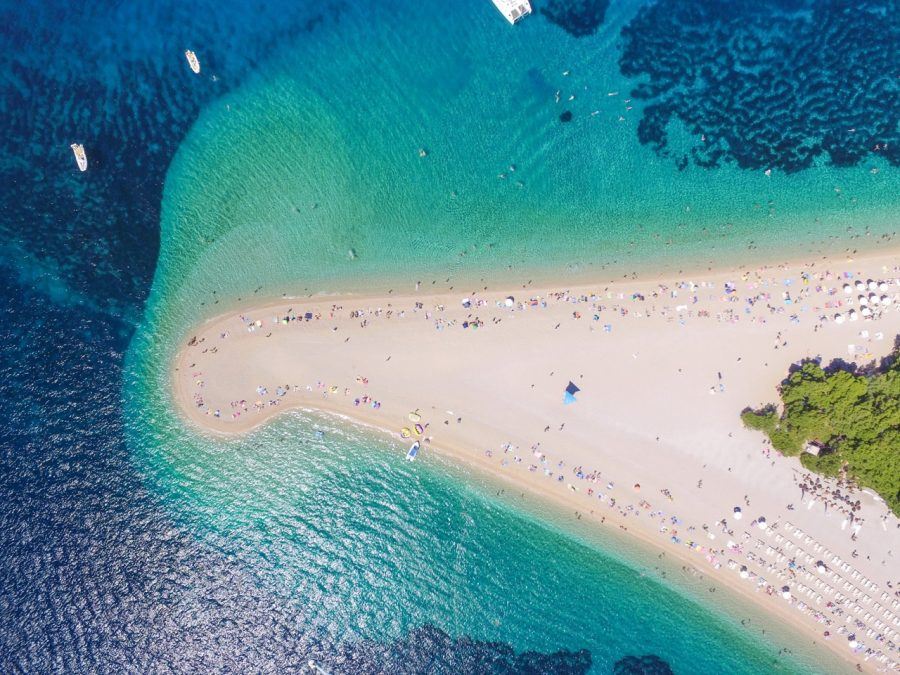 Croatia has a few sandy beaches, but most Croatian shores are rocky; you'll find a mix of rock slabs and pebbles. Some beaches are even concrete, with ladders down into the sea for easy access.
And so, be sure to prepare yourself for rocky beaches by buying water shoes to make rock walking easier and a beach mat to place under your towel for better support and comfort.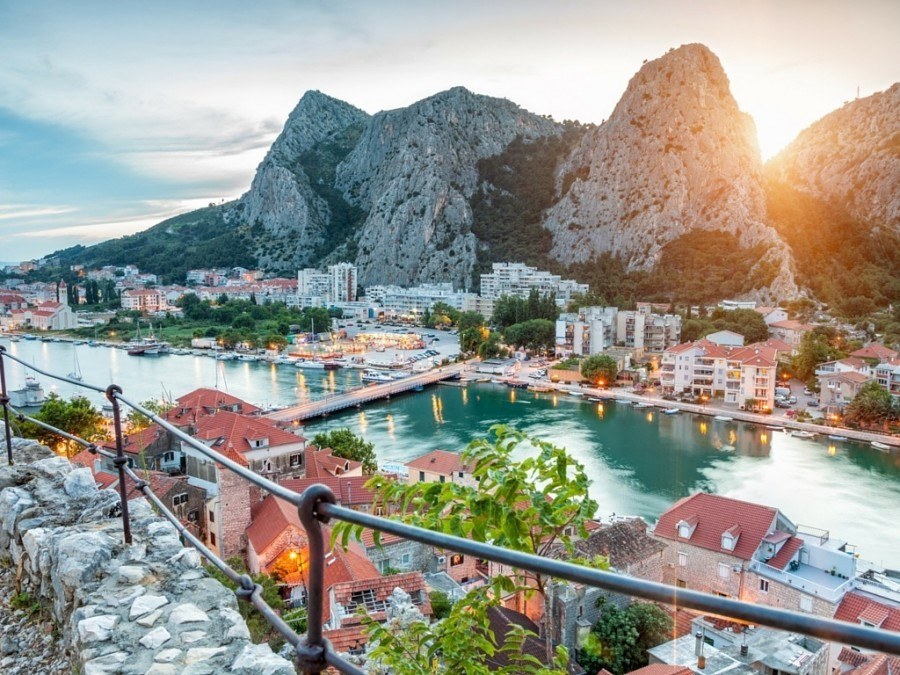 Thousands upon thousands of tourists enjoy Croatia's rocky beaches every year. It's not an impossible feat, and it's undoubtedly not one to scoff about, especially when you're surrounded by the deep blue of the Adriatic Sea and a landscape that includes views of islands in the misty distance or a mountain hugging the far reaches of a town.
So instead of sighing with disappointment because there's a lack of sand, enjoy the beauty that's already around you instead when traveling to Croatia. You may find that you'll come to love Croatia's rocky beaches more than the sandy ones.
At the very least, you won't find sand all over your beach bag and in areas of your body you never thought sand could go. Little wins—they matter, too.
READ MORE ABOUT BEACHES IN CROATIA
Mistake #7: Assuming Customer Service Will Be The Same As In Your Home Country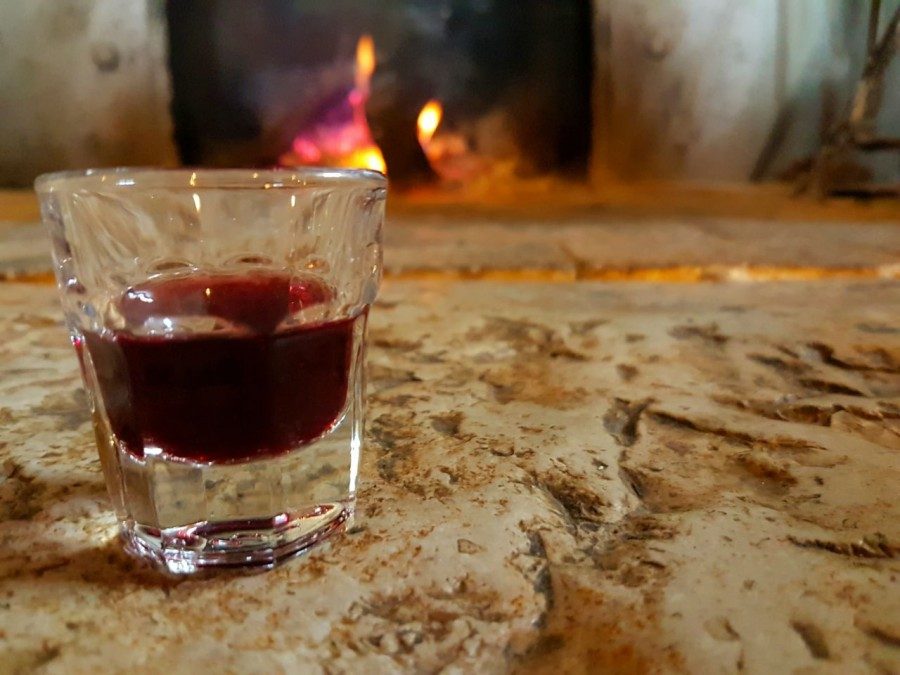 Croatia's hospitality culture is strong—if you're invited to a local's home, you will be welcomed as if you're part of the family and have a feast as you've never imagined, with food lining the entire width and length of the table.
However, customer service in Croatia isn't always of the same quality as its hospitality.
My best advice is not to expect the same attentive, customer-is-always-right type of service you might be used to in your home country, especially if that country happens to be the U.S. (like mine) or others with a similar customer service standard.
High-quality service certainly exists at many Croatian establishments (restaurants, bars, cafes, rental offices, hotels, etc.); I've been to many places where I've received top-notch treatment. But I've also had several experiences where staff members have been lazily slow, unnecessarily gruff, and needlessly impatient in response to my friendly inquiry or order.
You can't always avoid this type of service, but you can avoid this travel mistake by being aware that customer service quality will vary.
It's easy to get annoyed, but challenge yourself to keep your cool and embrace the vacation mentality fully by going with the flow and not letting a less-than-stellar experience detour you from enjoying all that Croatia has to offer.
Is there a Croatia travel mistake missing here? If so, please share it with your fellow travelers in a comment below! We'd love to hear from you.