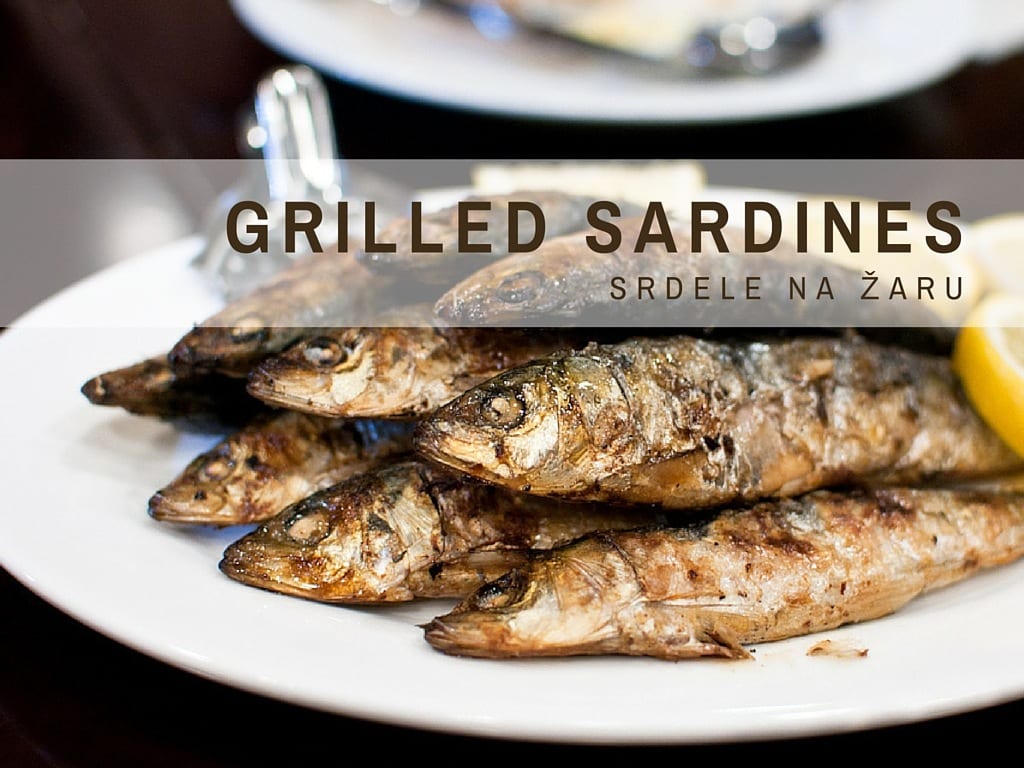 What You'll Find On This Page
Croatian Cooking: Grilled Sardines {srdele na žaru}
Summer is here, and one of my favourite summer meals is to fire up the BBQ and grill sardines. Many people think of tinned fish when they hear sardines, but trust me, freshly grilled sardines are an absolute delicacy. They are super easy to prepare, and all you need is a fire, grill, sardines, salt and olive oil. Simple cooking is often the best. Anyone who has tried grilled sardines in Dalmatia knows what I'm talking about. The best part is they are dirt cheap, readily available, and there is no cleaning involved. So I challenge all of you out there to give grilled sardines a try this summer. Trust me you won't be disappointed.
Ingredient: Grilled Sardines
Serves 4
Salt
Extra Virgin Olive Oil
Large sprig of Rosemary
1.2 kg sardines. Make sure they a super fresh and larger in size. This is what they should look like
Method – Grilled Sardines
Give your fish a quick wash and rub your hands all over them and you'll notice their scales falling off. No need to be too pedantic just a general rub all over.
Pat dry and then put salt on the fish and touch of Extra virgin olive oil.
Prepare you fire. The idea is to make a fire and be left with embers on which you will cook your Sardines. The trick when making the fire is to use wood that is the same size so it will burn at the same rate. In the village, we use grapevine cuttings.
Once you have the fire going place your grill on the fire so it heats up.
Once the fire dies down to embers its time to place your sardines on the grill.
With you large rosemary sprig, dip it into the olive oil and splash a small quantity over the sardines as they cook.
Flip the sardines after a couple of minutes and apply more oil.
IMPORTANT – do not overcook you Sardines. Generally, they only need a couple of minutes on each side, however, its dependant on the size of your sardines and the intensity of your heat.
Remove them from the grill and it's up to you whether you give them another drizzle in oil. We do because we have our Aunts fantastic liquid gold. Oh and don't forget to get and chilled glass of pošip to go with them.
Once you start making this dish you won't be able to stop.