Some posts contain compensated links. Please read this disclaimer for more info.
Best Places To Visit In Russia
Written By Russian Travel Writer Yulia Dyukova, From That's What She Had
As crazy as it may sound coming from a Russian, I have traveled way more around the USA and Europe than around my own country. There are numerous reasons — or, should I say, excuses.
The country's enormous size, the high cost of transport and accommodation (if you earn Russian rubles), and the fact that the Russian tourism industry is in its infancy are just a few of those.
Having said that, traveling to the far reaches of my Motherland is a big dream of mine. I have an extensive list of places to go to in Russia. Taking up one-sixth of the planet Earth's landmass, Russia boasts diverse natural wonders: from the deepest lake in the world to endless steppes to the boreal forests and taiga.
History buffs will love exploring the ancient cities in Russia to visit, home to bespoke architecture. And culture aficionados will enjoy a visit to Bolshoi for Swan Lake or the enormous art collection at Hermitage.
I start swooning just thinking of all the options of cool places to visit in Russia! I hope this top 10 list of best places in Russia to visit will inspire you to visit too!
Best Places To Visit In Russia
Moscow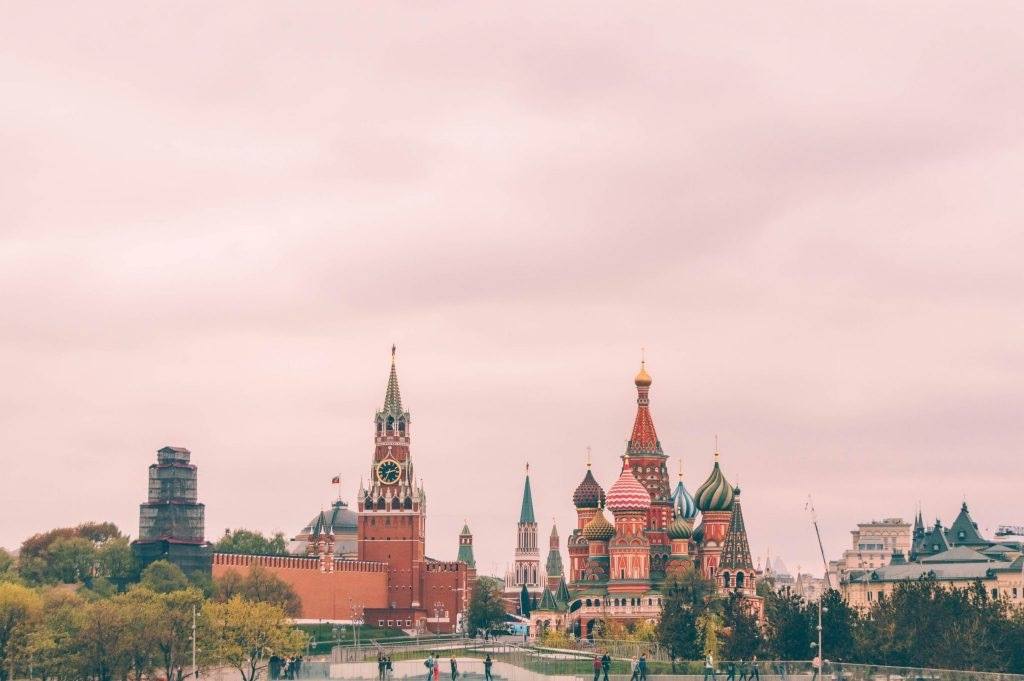 Let's get the most obvious of famous places of Russia out of the way! If you are visiting Russia for the first time, Moscow should be your number one Russian destination.
Russia's capital is one of the most popular places in Russia among travelers, if not the most popular, and for a good reason. The number of attractions is high enough for you to stay for a month, but I'd recommend a minimum of three days to explore the most iconic sites like the Red Square, Kremlin, GUM, and Sparrow hills, which are indeed among the top sights in Russia as a whole.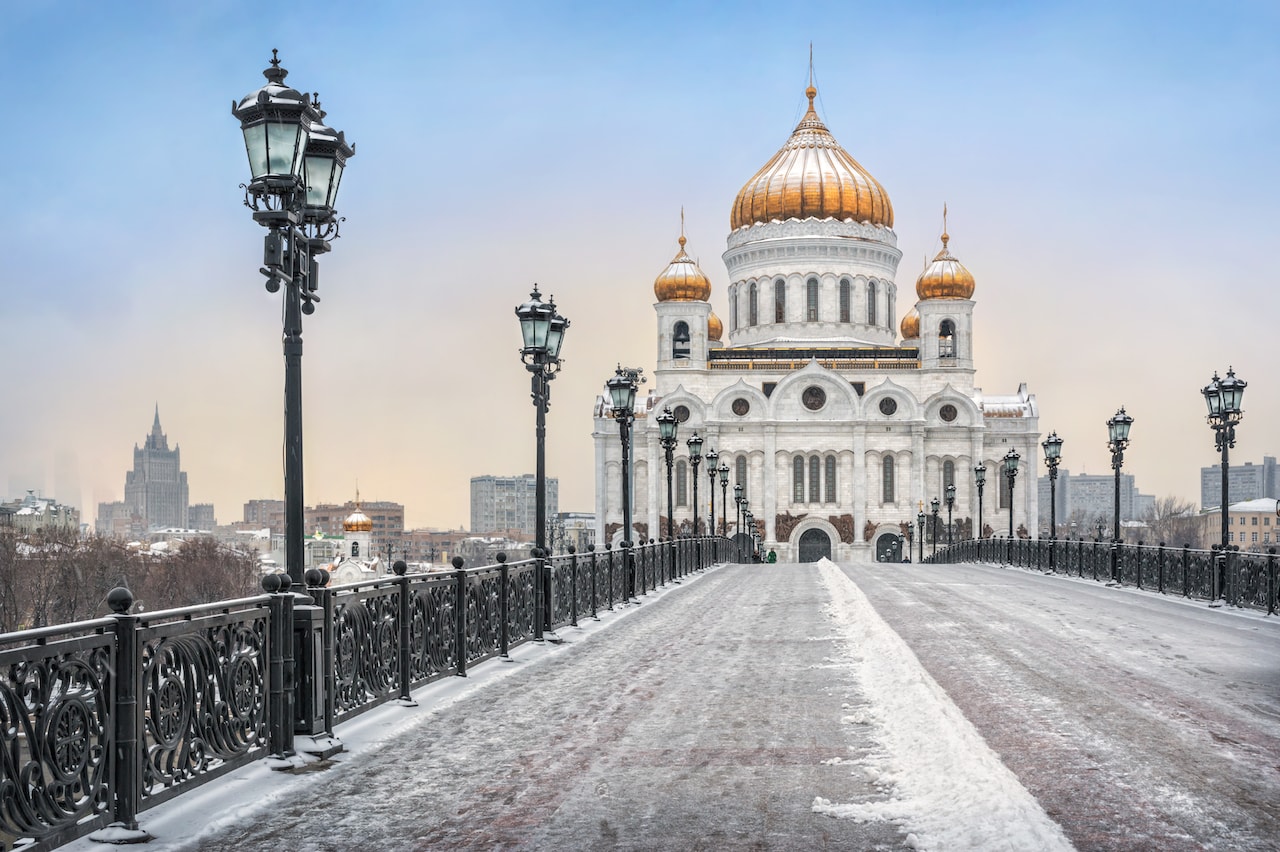 There are many museums where you can spend time on cold or rainy days, like Tretyakov Gallery and Pushkin State Museum of Fine Art.
If you are wondering where to go in Russia in summer, it helps to know that Moscow is an extremely walkable city (like all cities in Russia). So, you can wander down Tverskaya street, shop for typical Russian souvenirs like ushanka-hat and matreshkas on Arbat street, and enjoy a stroll in Gorky Park.
This makes Moscow one of the to holiday destinations in Russia, while also being super-enjoyable during the rest of the year.
Saint Petersburg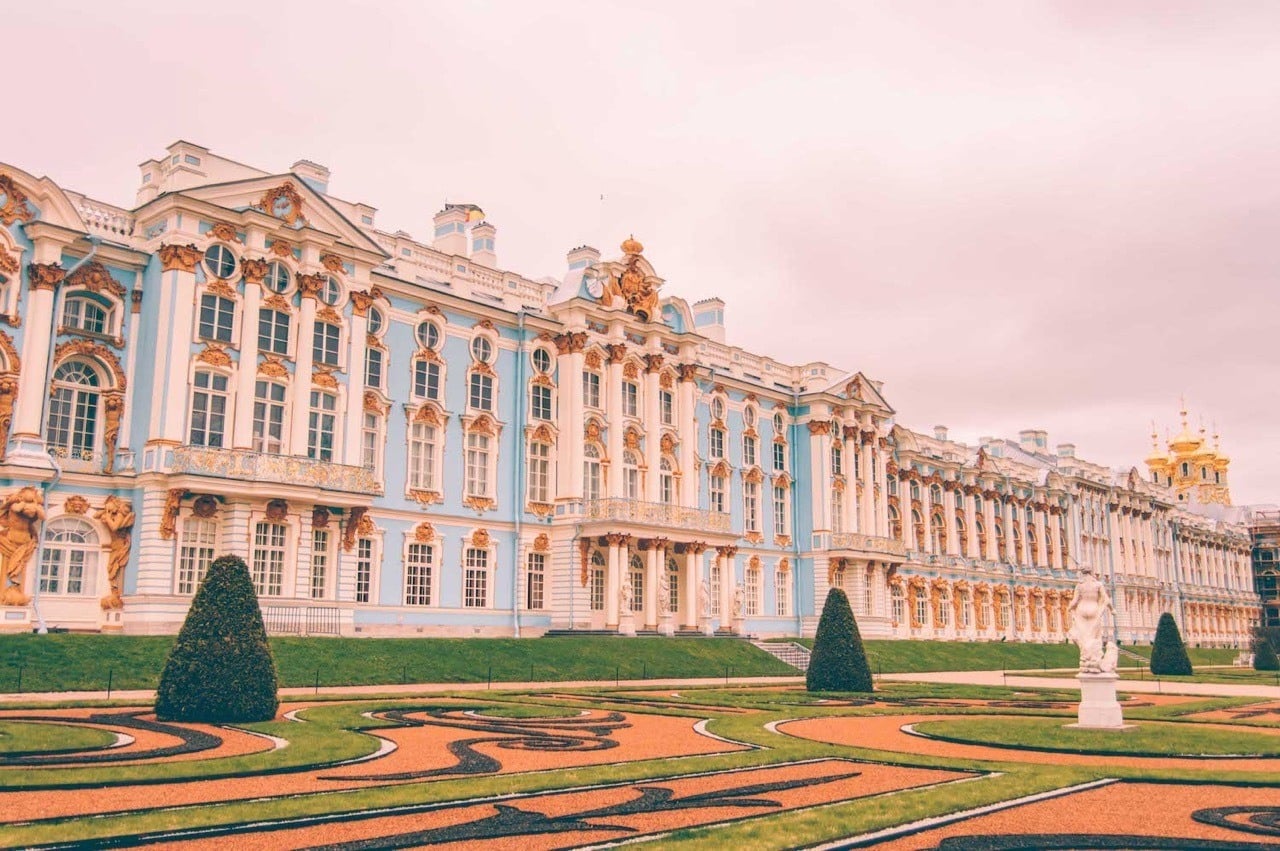 Another must-visit Russian destination is, of course, Saint Petersburg, known as the cultural capital of the country.
Moscow and Saint Petersburg have some sort of a rivalry, Saint Petersburg claiming to be the city of intelligentsia, culture, and art. Simultaneously, Moscow is the center of literally everything else, from finance to education to entertainment.
As locals call it for short, Piter is a magnificent city with many canals, bridges, and buildings that look very much like palaces.
There are actual palaces, too. Plan to spend at least 3-4 days here as you can take a few day trips. For example, visit Tsarskoe Selo, where you can marvel at the Catherine Palace with its world-famous Amber Room, as well as explore the college where Alexandr Pushkin, Russia's most well-known poet, spent his formative years.
As one of the best Russian tourist cities, Saint Petersburg is home to many of the most famous sights in Russia. Additionally, it's also one of the safest places to visit in Russia, which is always a good thing to know if you're a worrisome traveler.
The Golden Ring Of Russia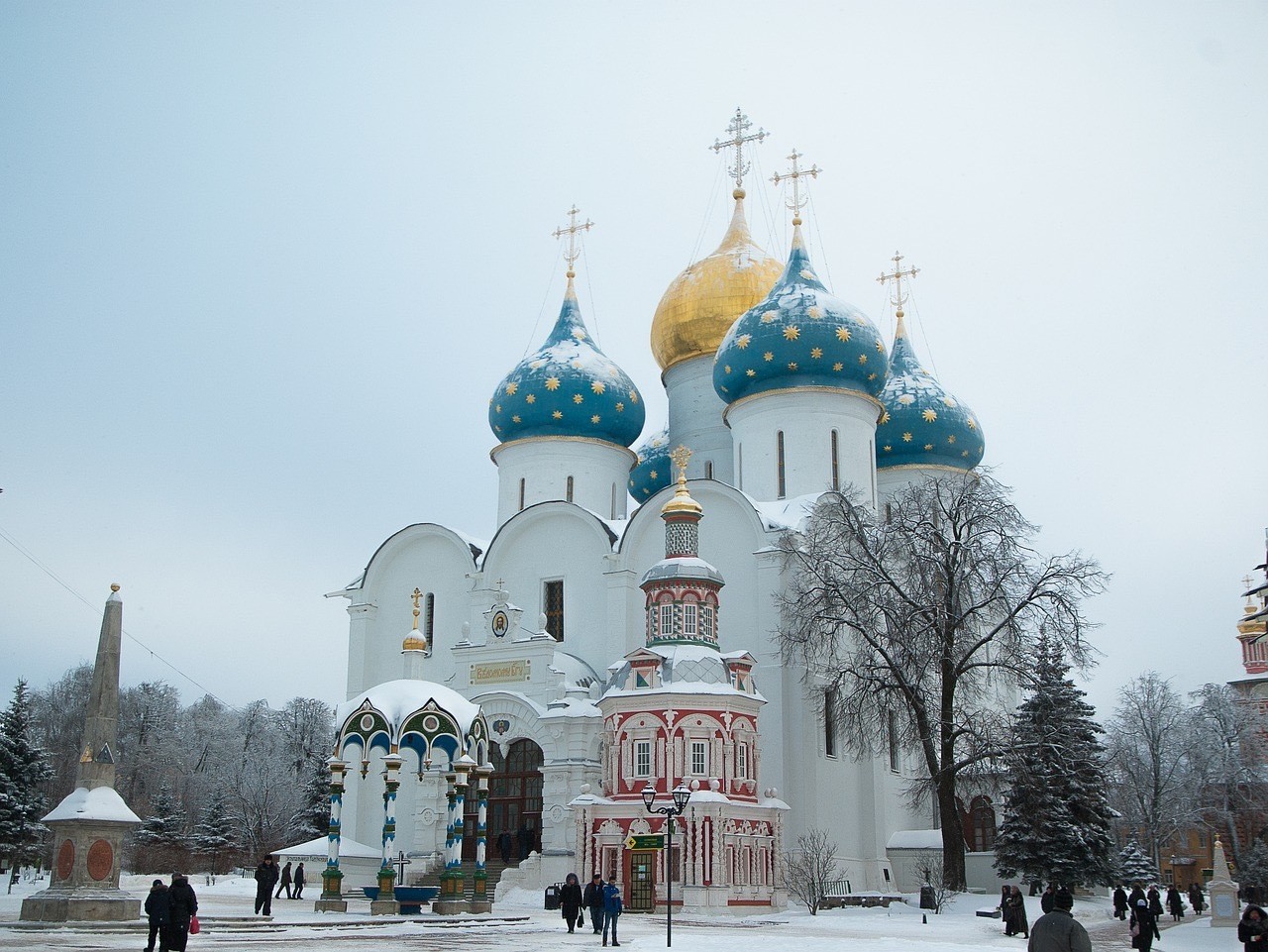 Now, I hope you'll excuse me, but I have to start grouping cities together. Otherwise, we'll never reach the end of this Russia's top tourist attractions bucket list!
The Golden Ring of Russia is a ring of ancient cities northeast of Moscow, including Yaroslavl, Kostroma, Ivanovo, Suzdal, Vladimir, Sergiev Posad, Pereslavl-Zalessky, and Rostov Veliky. You can also visit several smaller towns located on the way and considered part of the Golden Ring, like Palekh, Plyos, Gus-Khrustalny, Murom, Yuriev-Polsky, Uglich, and Kaluga.
All of these fantastic cities to visit in Russia played a significant role in forming the Russian Orthodox Church. They feature beautiful architecture of the XII-XVIII centuries, including onion-domed churches, gingerbread houses, and kremlins.
The easiest way to explore all (or majority) of these fascinating Russian cities is to buy the Golden Ring tour from a travel agent. They will take you to the major attractions and explain the history behind them. Alternatively, you can simply rent a car and drive from one city to another on your own, hitting several of these cool places to go in Russia on the way.
The Silver Ring Of Russia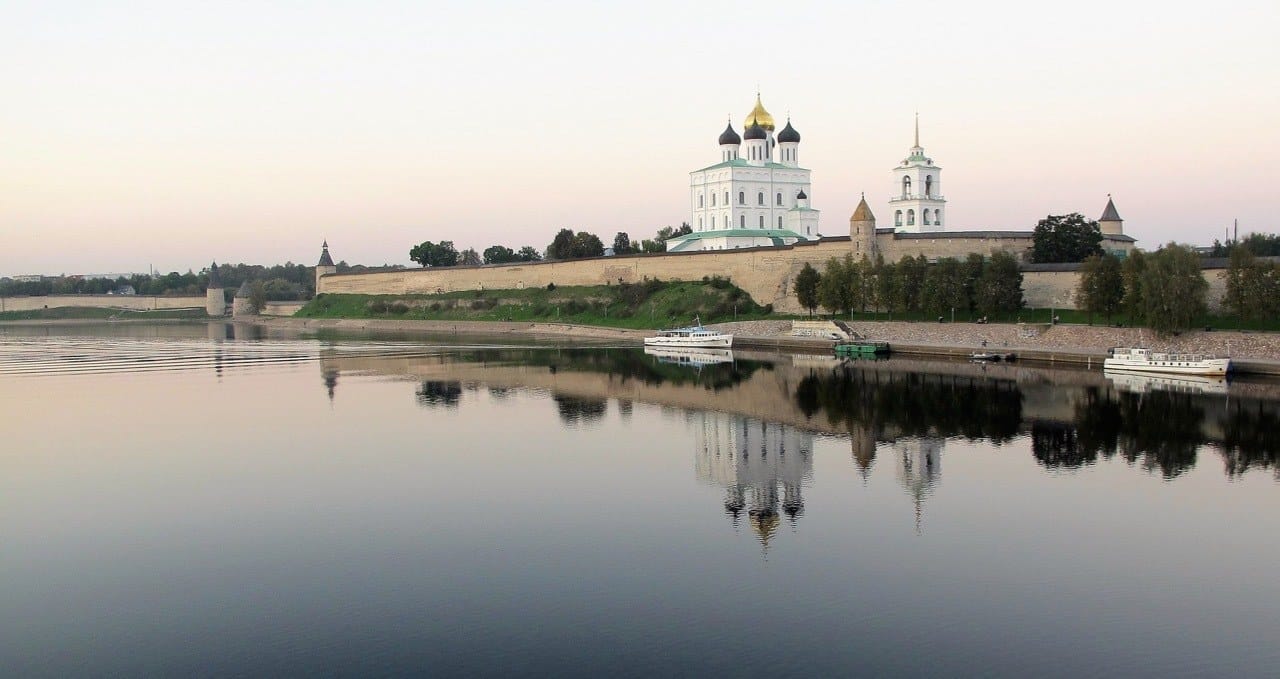 The Silver Ring is a group of Russian cities located in the country's northwest. A much younger and less popular route in comparison with the Golden Ring, the Silver Ring is actually more attractive if you prefer the road less traveled. And it also takes in some of the best cities in Russia to visit.
However, no one list of Russian cities is included in the Silver Ring of Russia. Every Russian travel agent offers a different tour. But some of the major cities along the way include Saint Petersburg, Veliky Novgorod, Staraya Russa, Velikie Luki, Pskov, Vologda, and Cherepovets. So many of the coolest places in Russia, in other words.
Although it seems like both the Golden Ring and the Silver Ring include a lot of cities, you wouldn't spend more than a day in each of them, and sometimes you can even cover several smaller towns in a single day.
Altai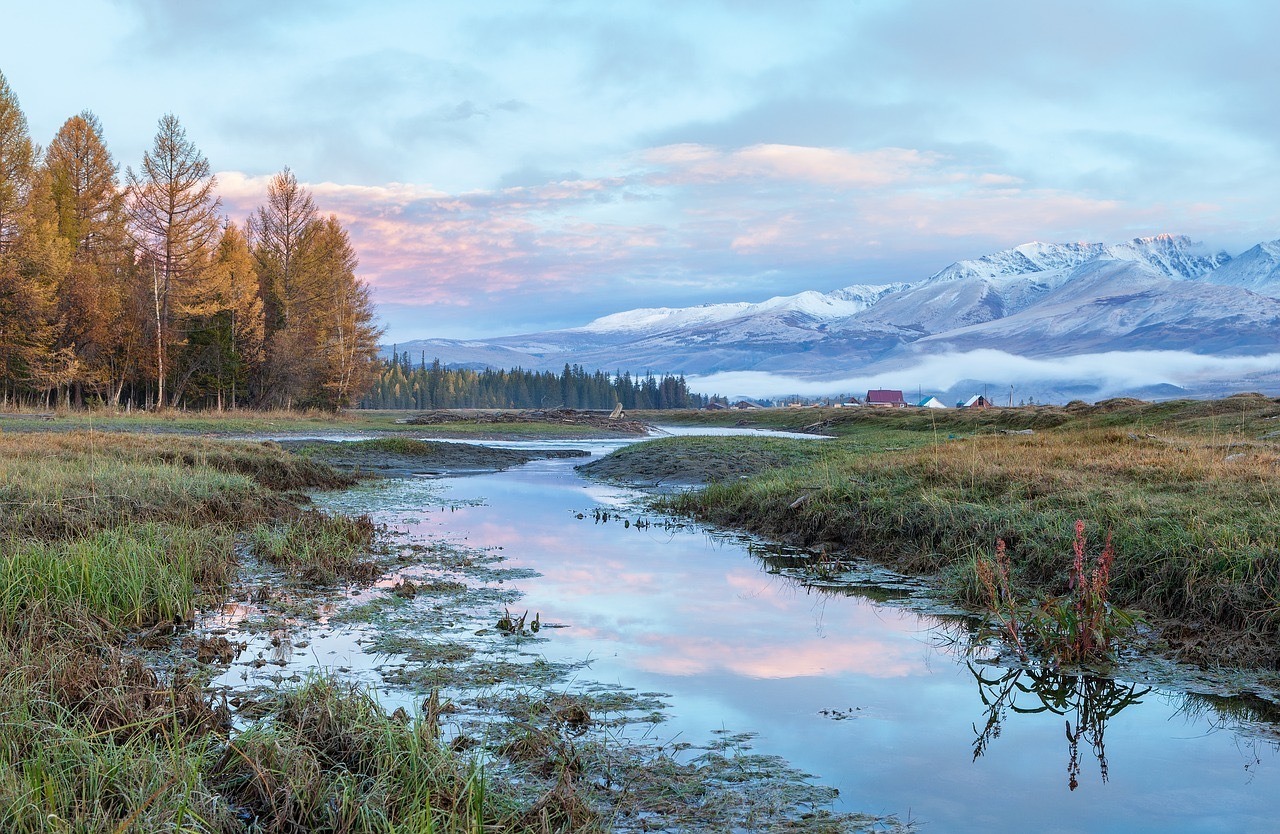 Siberia's mountainous region shares its borders with Kazakhstan, China, and Mongolia and boasts over 7,000 lakes, Siberia's highest peak—Mount Belukha—and incredible biodiversity.
The Altai region is one of the most popular and top tourist destinations in Russia year-round. Go in winter if you enjoy adventure sports like skiing and snowboarding. Plan a trip in summer if you prefer hiking, horseback riding, and swimming in the lakes.
Another great reason to visit Altai is its many relaxing spas, Siberian healing treatments, and Russian banya (sauna) with locally gathered herbs and berries.
The easiest way to get to Altai is by taking a flight from Moscow to Gorno-Altaisk, the Altai region's capital, then rent a car and explore on your own while staying in charming cabins and at eco-resorts overnight. For all these reasons, this is easily one of the most fun places to visit in Russia.
Lake Baikal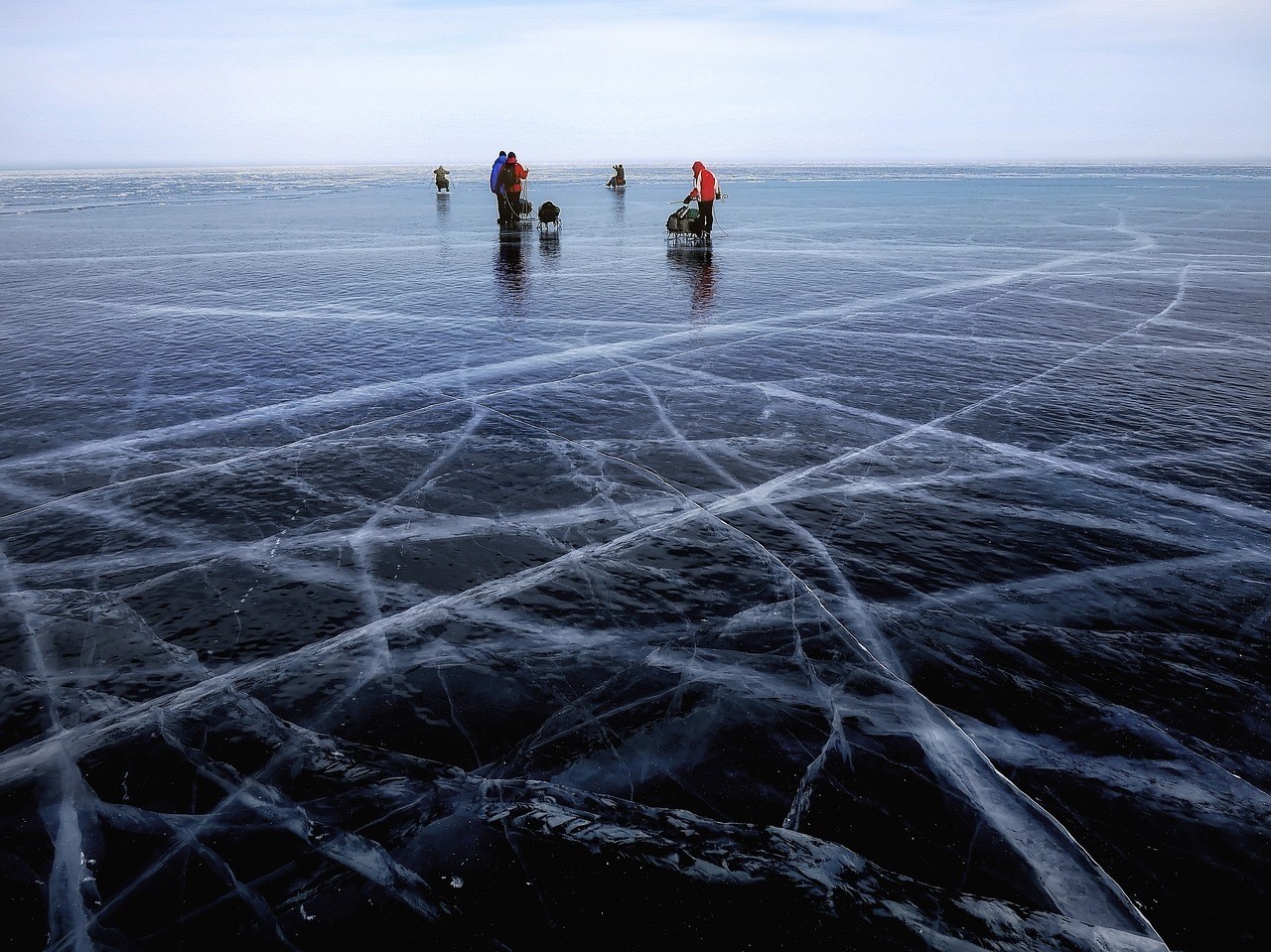 Lake Baikal is currently my biggest obsession and #1 on my travel wish list of Russian places to go! It is hard to describe the lake without using a whole bunch of superlative adjectives.
It is the deepest lake globally and holds the largest volume of freshwater — more water than North America's Great Lakes combined. Lake Baikal is also considered one of the most transparent bodies of water in the world. On a good day, you can see up to 40 meters into the lake. At the age of 25-30 million years, Baikal is also one of the most ancient lakes on Earth.
So, if you're looking for cool places in Russia that are bucket list-worthy, Lake Baikal is definitely one of them!
With all that said, Baikal is not about the numbers, but about pure beauty. It's one of the best places to in Russia in both summer and winter, but I strongly recommend the months of February – March.
In winter, Baikal freezes over, which provides mind-blowing views of the lake and surroundings. The ice is so clear you can see inside. You can also make a hole in the ice and drink clean fresh water from the lake through a straw! And don't get me started on all the ice-skating and sledding! If you like extreme adventures, you can even drive a car on the ice.
The area is also known for smoked omul; a traditional Russian fish said to have curative properties.
Kamchatka Peninsula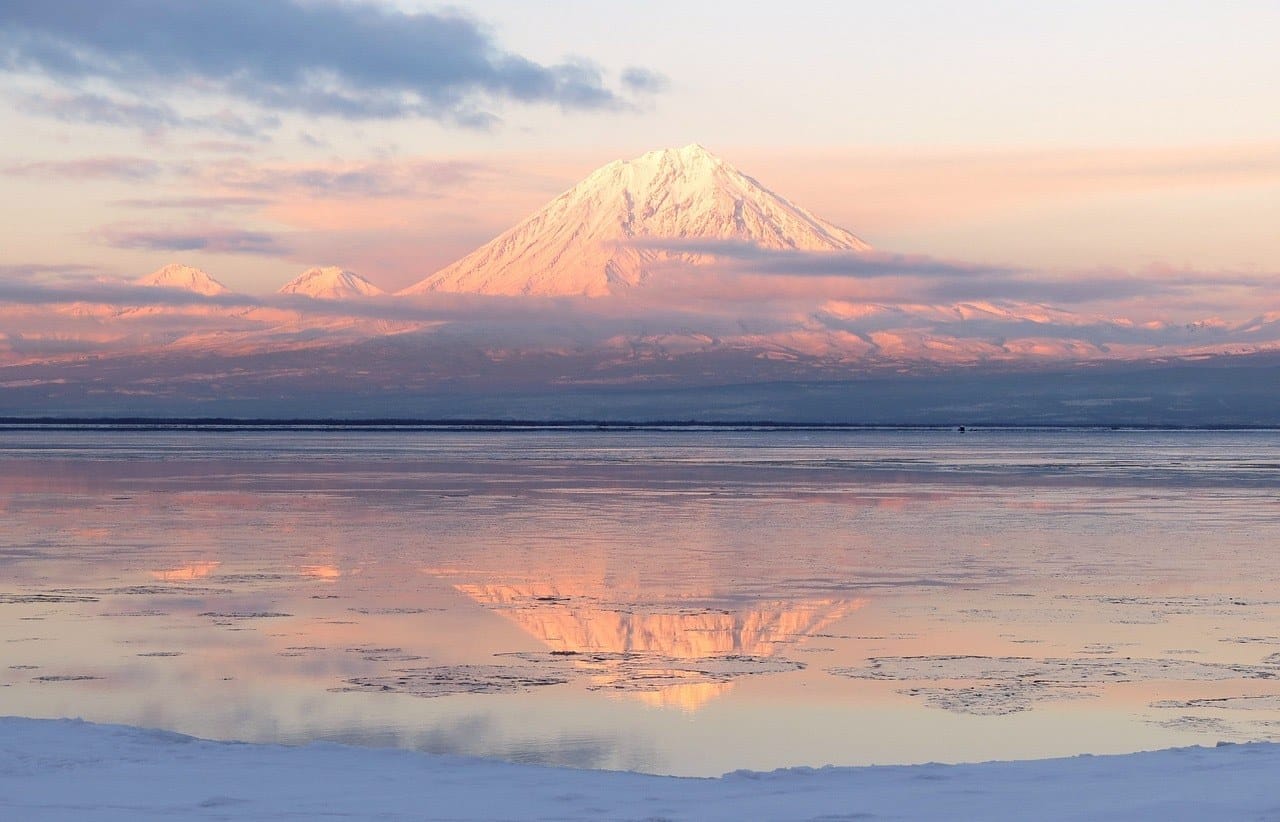 Located in the far east of Russia, the Kamchatka Peninsula takes up an area of about 100,000 square miles, with the Pacific Ocean on its eastern coastline and the Okhotsk Sea on the western one. Despite its enormous size, the population of the peninsula is less than half a million people, most of whom live in the capital of the region, Petropavlovsk-Kamchatsky.
The rest of the land is uninhabited wilderness with 160 volcanoes (some of which are still active) named a UNESCO World Heritage Site.
Since very few tourists make it this far east in Russia, the infrastructure leaves a lot to be desired, and it's easiest to explore the region with the help of a travel agent.
This is one of the best destinations in Russia if you love to admire wildlife and bird watching. It's here you are also likely to spot a brown bear and enjoy fishing in rivers, relaxing in hot springs, and visiting geysers.
For intrepid travelers looking for pristine natural beauty, Kamchatka is one of the absolute best places to go in Russia, perhaps even in the world.
Kola Peninsula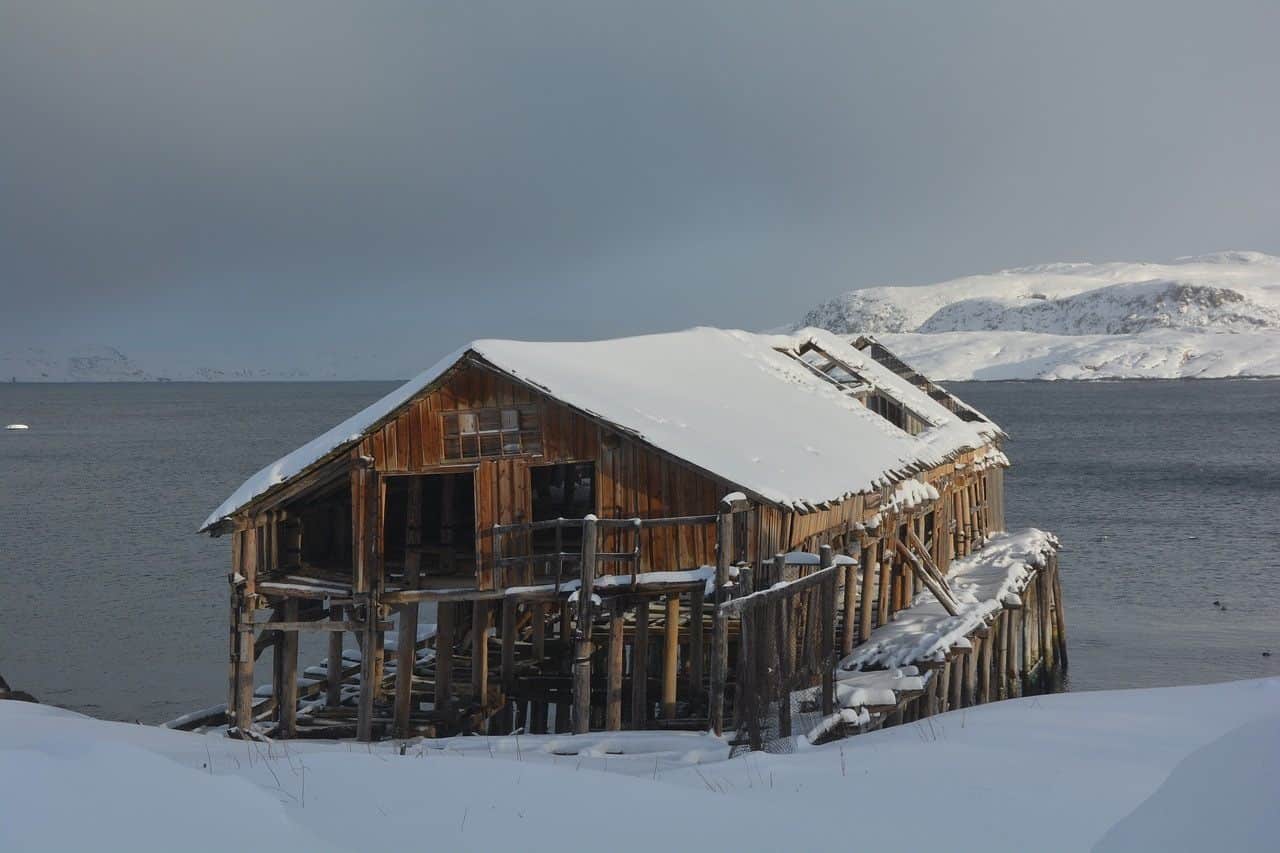 Although I lived for most of my life in the region of Ural, I was born in a small town in the northernmost territory of European Russia, the Kola Peninsula. The peninsula is located almost entirely above the Arctic circle and has Finland and Norway as its neighbors to the west.
Despite what you might imagine, the winters are not too bad, with temperatures around -10°C (14°F) in January. Summers are warm but not particularly hot.
While in the Kola Peninsula, make sure to visit its most populous city, Murmansk, which features one of the largest ice-free ports in Russia as well as the world's only fleet of nuclear-powered icebreakers. That's definitely one of the best attractions in Russia. It doesn't really get more Russian than that!
You can even explore one of the top sites to see in Russia. Launched in 1957, the Lenin Icebreaker was the world's first nuclear power surface ship. Lenin was converted into a museum ship in 2005.
The Arctic nature is beyond beautiful. The city of Kirovsk is an excellent base to explore Khibini Mountains. If you want to see the Arctic's coastline, drive to a tiny fisherman village Teriberka. In winter, come for skiing, dog-sledding, and watching the Northern lights.
You can experience the polar day in summer, go hiking in the mountains, or mushroom and berry picking. If you're looking for a place in Russia away from the two famous cities in the west, I definitely recommend the Kola Peninsula.
Sochi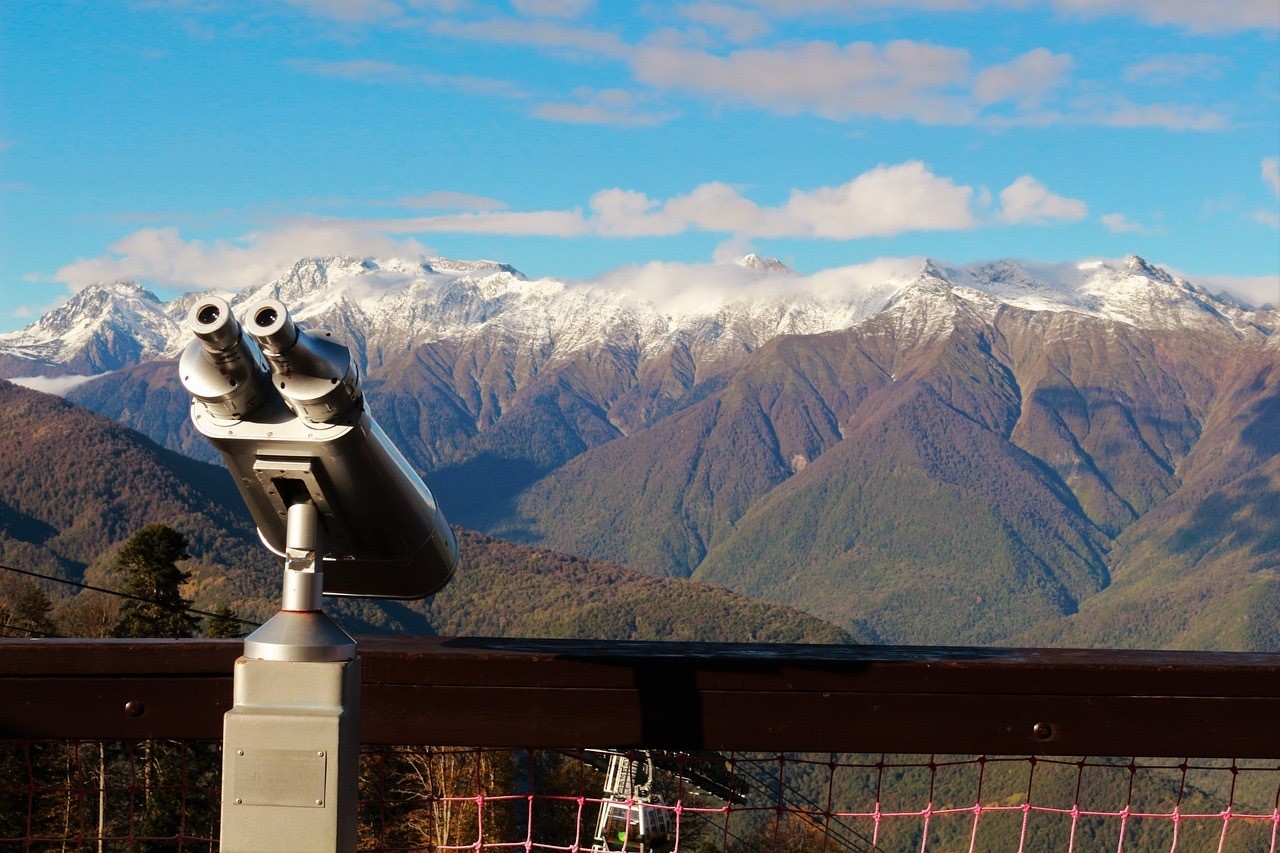 The name must sound familiar since the 2014 Olympic Games were held in Sochi. Precisely because of the Olympic Games, the whole region went through a total make-over, which means better roads, comfortable hotels, and all in all better infrastructure for tourism. It's now arguably one of most famous Russian places to visit.
In comparison with many other Russian cities, traveling here is a breeze.
Sochi is a Black Sea resort that boasts a perfect combination of mountains and beaches. You can ski in winter and sunbathe in summer. I should warn you, though, that the beaches are mostly rocky, not sandy, which is an acquired taste. Sochi is one of the most popular summer destinations for Russians, one of Russia's best places to visit in July or August for beach holidays.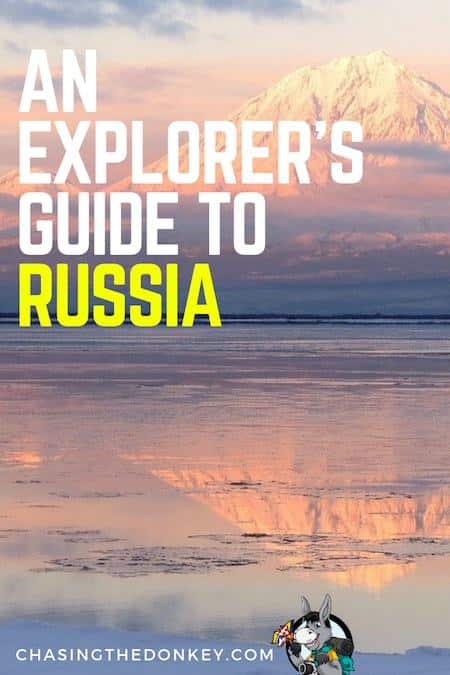 Trans-Siberian Railway
It is not a destination per se, but one of the interesting things to do in Russia is also a major dream for many people worldwide. Taking Trans-Siberian railway end-to-end means spending seven days on the train! Let me tell you a secret: no Russian ever dreamed of traveling on Trans-Siberian the whole way. Here's why!
While most tourists riding a train for almost 6,000 miles is a once-in-a-lifetime travel experience, it's just a standard way of going places for Russians. Trains are still much cheaper than planes, so that's how the absolute majority of people travel in Russia.
Usually, Russians choose the most basic option — "platscart" — which means a dormitory-style compartment with bunk beds. Lots of fun if it's your first time. Not so much if that's how you travel your whole life.
This is not to discourage you, but I always find it funny when people ask me if I had done the entire length of Trans-Siberian. The answer is: why would I do that?
The whole journey takes up seven days, but it doesn't mean that you have to be on the train for seven days straight. You can make stops along the way and explore the cities and nature, including some of the most famous places to visit in Russia, such as the above-mentioned Lake Baikal.
This list of best places to visit in Russia is far from complete, but that's a good starting point!
If you plan your first trip to Russia, don't try to cover it all in 10 days. Plan to spend a few days in each destination and don't forget that traveling from one city to another might take many hours.
You are about to explore the biggest country in the world, so take your time and enjoy the ride (even if it's on a bunk bed of a Trans-Siberian train)!
Other Russia Travel Blogs
Share