What To Do In The Gorenjska Region, Slovenia
Gorenjska, or Upper Carniola region, lies in the northwest of Slovenia and boasts several attractions, including the only national park in the country, namely Triglav National Park. Alpine valleys, intact nature, and picturesque medieval towns are just some of the reasons why one should not pass on one of the most popular tourist destinations in Slovenia.
We've compiled a list of attractions that are absolute must-see destinations for travelers finding themselves in the chicken-shaped country.
Vintgar Gorge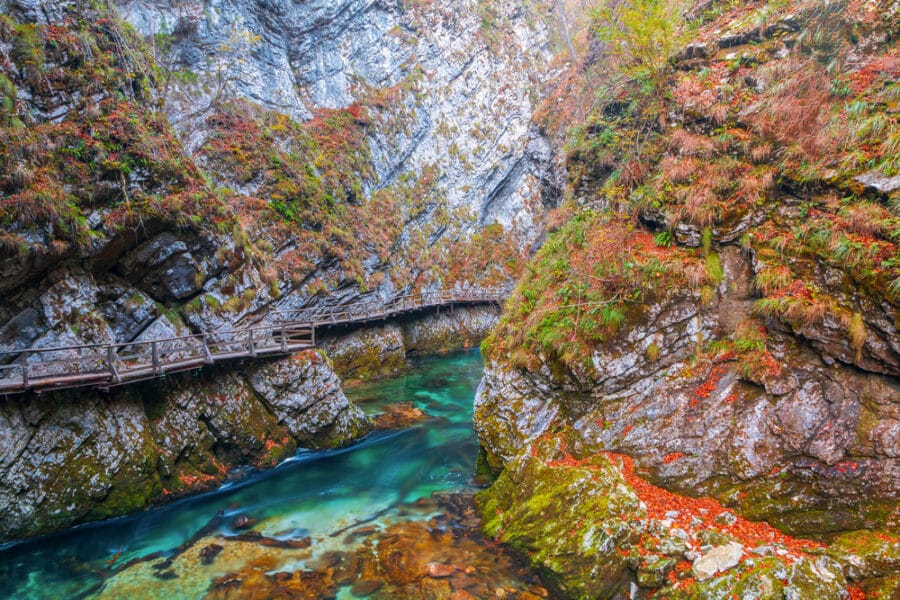 Vintgar Gorge is a 1.6-kilometer gorge situated just a short drive from Bled. The gorge was discovered in the late 19th century, and the construction of wooden walkways and bridges was soon to follow.
The gorge was cut by the Radovna River, which creates the Šum waterfall, one of the highest falls in Slovenia. The walk can take up to an hour, depending on the number of stops and pictures taken.
Be sure to look up from time to time, and you just might be lucky to see a train passing on a railway bridge above the gorge.
TRAVEL COMPANIES WE USE AND TRUST
Škofja Loka
Medieval town Škofja Loka boasts one of the most well-preserved town centers in Slovenia, which was first mentioned in the 13th century. It is safe to say that the main attraction is the Škofja Loka Castle with its rich history, museum collection, and breathtaking views of the city's significant red rooftops.
Škofja Loka is also renowned for the Škofja Loka Passion play, a large theater procession that takes place in the early spring.
Lake Bled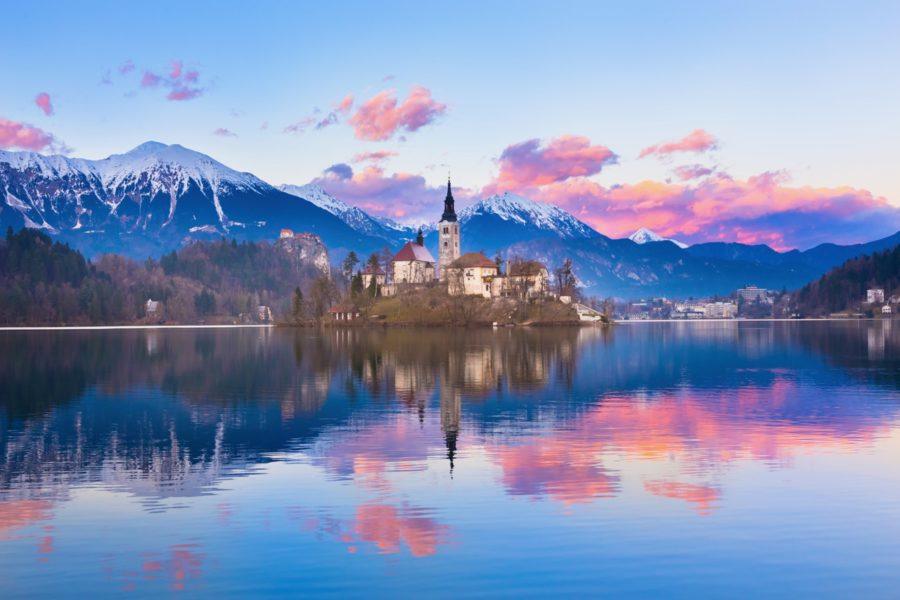 When listing the sights in the Gorenjska region, it would be remiss of us not to mention Lake Bled, one of the most popular tourist destinations in Slovenia.
A small island in the middle of the lake and the medieval castle above the lake are what draws visitors from all over the world. But Bled isn't just a romantic getaway.
Sports enthusiasts can choose from a vast number of sports activities that are possible in Bled, including cycling, hiking, golf, and ice-skating, to name just a few. While in Bled, be sure to visit the Vintgar Gorge, as mentioned earlier.
Radovljica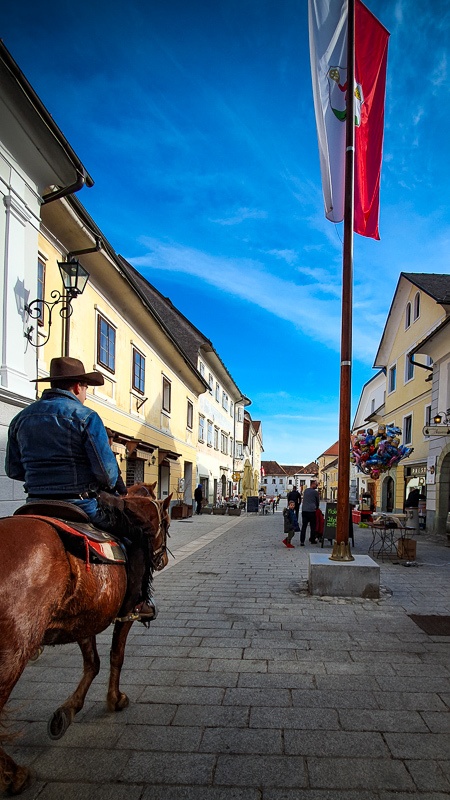 The charming medieval old town of Radovljica is just a short drive from Bled, so make sure you make a stop along the way. Radovljica is renowned for its magnificent architecture and well-preserved monuments, including the Church of St. Peter, The Radovljica Mansion as well as the only preserved town moat in Slovenia.
Museum of Apiculture and Gingerbread Museum are Radovljica's most well-known attractions. Radovljica also hosts the biggest Chocolate Festival in Slovenia, which takes place every April.
Kranjska Gora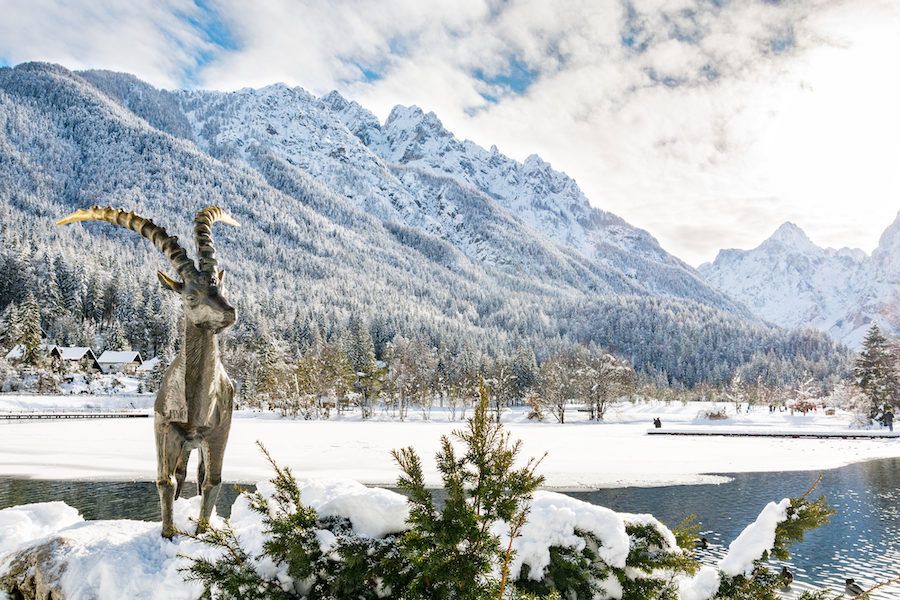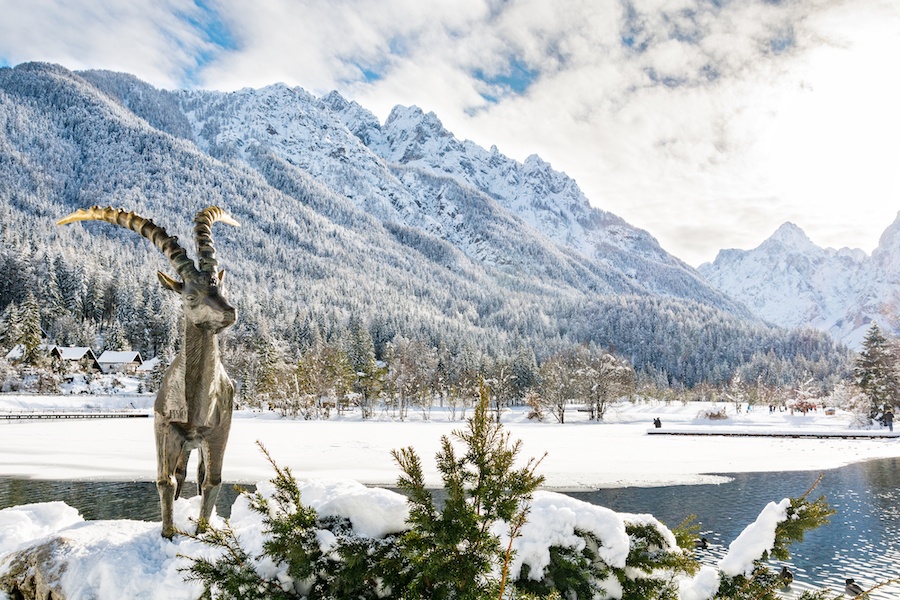 A popular and well-known ski resort is located close to the Italian and Austrian borders. Every March, more than 10 thousand spectators gather to see the best skiers compete in the Vitranc Cup, a world skiing event.
A couple of kilometers away lies Zelenci springs, a breathtaking natural reserve where many rare animal and plant species call home. Planica is another attraction in this area worth visiting as it hosts an annual ski-jumping competition.
Lake Bohinj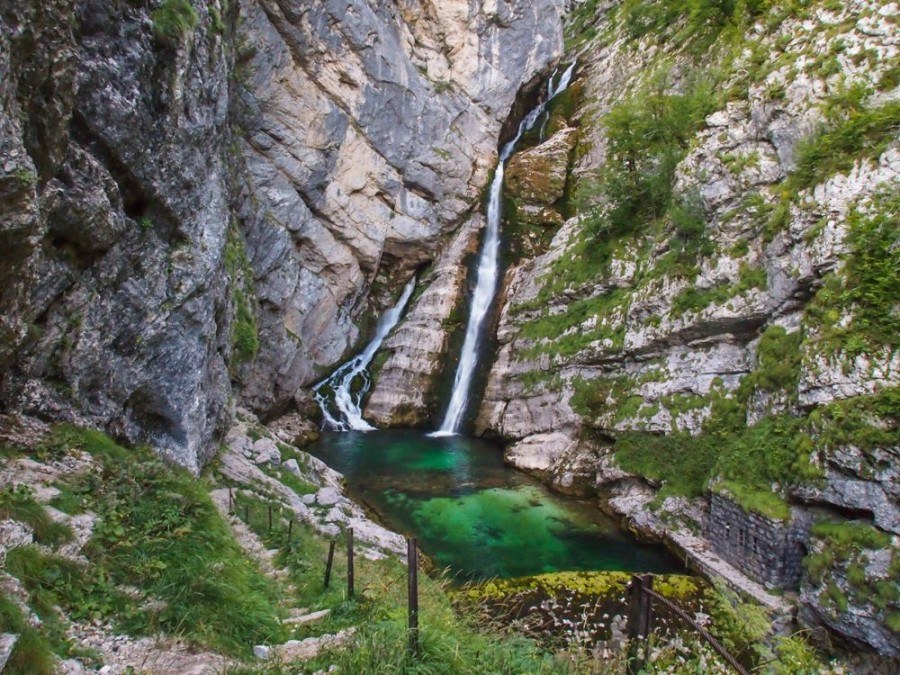 Lake Bohinj represents a less crowded but no less beautiful alternative to Lake Bled, and it is Slovenia's largest glacial lake. Despite swimming, visitors can engage in numerous other sports activities in the lake's surroundings, including hiking, cycling, kayaking, and skiing in the winter.
Savica Waterfall in the lake's vicinity is considered the most famous Slovenian waterfall, which was also an inspiration for The Baptism on the Savica, an epic-lyric poem written by the greatest Slovenian poet, France Prešeren.
Jezersko
Jezersko is an alpine valley with stunning views of the Kamnik-Savinja Alps. Mountaineers and hikers will feel most at home here since it is the starting point for various mountain hiking routes. Pasture Lake is an artificial heart-shaped lake that will definitely get you several likes on Instagram.
Jezersko is also a home to Jezersko-Solčava sheep, a breed of sheep with black patches around their eyes. Čedca waterfall, with its 132 meters in height, is another impressive sight.
Kranj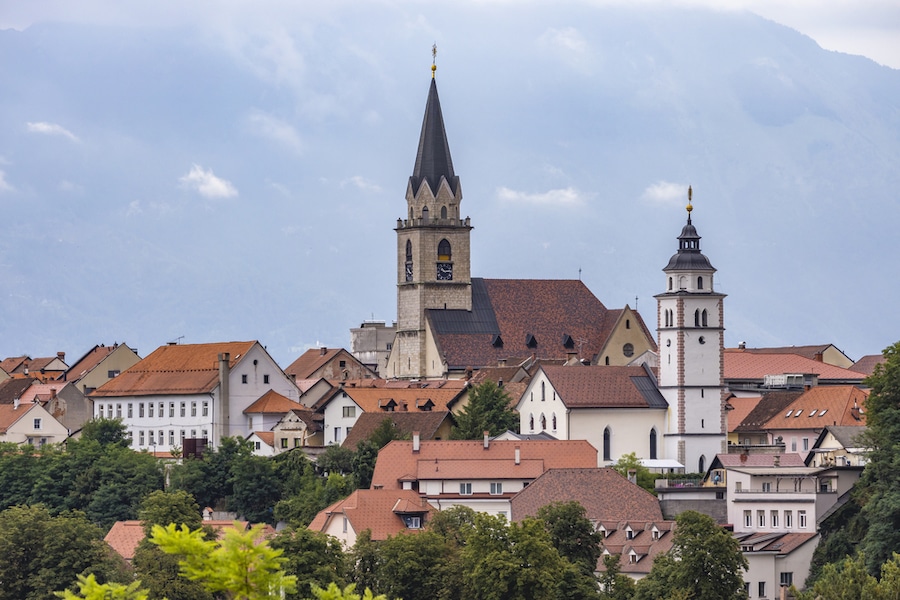 Last but not least, there's Kranj, which is considered the capital of the Gorenjska region and the fourth largest city in Slovenia. The old town is protected as a cultural monument with its rich historical sites, including The Church of St. Cantius, Khislstein Castle, and the Ossuary, to name just a few.
The greatest Slovenian poet France Prešeren is frequently associated with Kranj since it was his home in the final years of his life. Kranj and its surroundings are full of natural sights as well.
Brdo Estate is a stunning park, rich with flora and fauna, while Brdo Castle is the most important protocol building in the
country.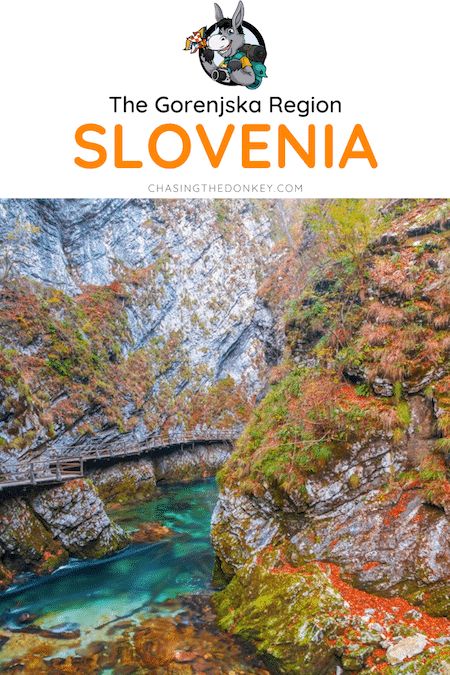 What part of the Gorenjska region would you like to explore?