Move over Opatija, your lesser-known sister, Rijeka is my new favorite place in the Kvarner Region.
I never bothered to go to Rijeka in the past 18 years of traveling Croatia – as I just thought it was a port town with nothing of real interest to me.
Gasp, I was so wrong.
Others had tried to tell me of Rijeka's charm – and I have added this post-industrial city to our '"things to do in Croatia' list based on my friend's trusted recommendation. But, I never had seen it for myself, so I never really knew just how incredible this city is. That is, until experiencing Rijeka in its full glory this past weekend for Carnival.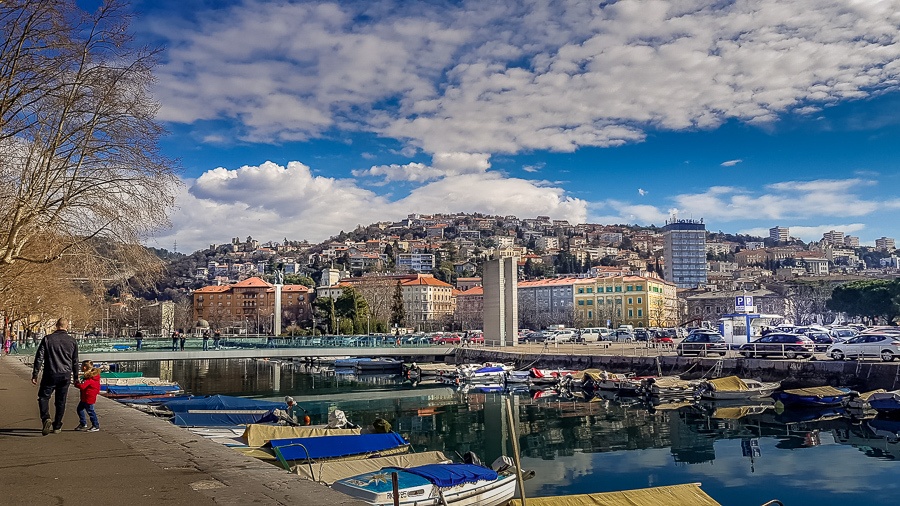 I could not have chosen a better time to discover what to do in Rijeka. Carnival weekend is Rijeka's main attraction – and the whole city lives for this one magical weekend.
Several years ago, I was invited to the Rijeka Carnival (known as Riječki Karneval in Croatian) by the Rijeka Tourist Board. Still, on the day we were due to visit, the Little Donkey spiked at 40+ degree fever and was vomiting, and our plans were dashed. Fast forward a few years, and the stars aligned when we were lucky enough to be invited once again to experience the magic of the best Carnival in Croatia.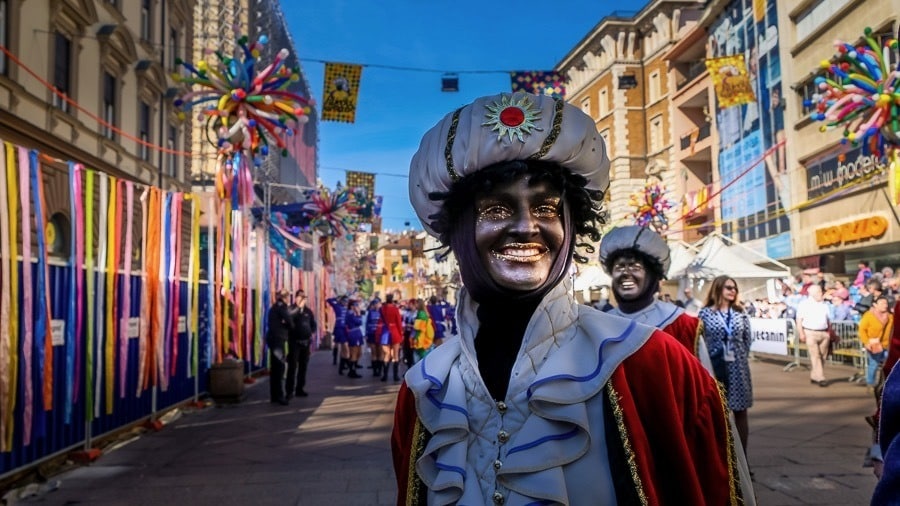 Our visit to Rijeka started on Friday when we made the effortless drive from Zadar to Rijeka via the freeway. Rijeka is Croatia's 3rd largest city and is easy to get to from Zagreb (one hour), Zadar (three hours), Pula (1.5 hours), or even Italy, which is just over 1.5 hours away.
We spent just over two days in Rijeka, but I'll warn you that it's nowhere near enough time to discover all the nooks and crannies of this multi-cultural city. I have already made a list of things to do in Rijeka on a return trip, but until then, here is a quick guide on how to enjoy a weekend in Rijeka – which includes the International Carnival Parade as a part of the Rijeka Carnival schedule.
Friday In Rijeka
Awarded the 2020 European Capital of Culture (ECC), Rijeka has a lot to offer, even on your first evening in town. Rijeka in Croatian means "river', and the river flows via the city center and out the sea – so I suggest you do as we did, and enjoy a seafood meal in honor of this seaside city.
Though, before heading to dinner, I suggest you take a wander down the"Korzo," – which is the pedestrian-only strip that runs down the center of the city.
My first impression was that I felt as though I was in Croatia's capital Zagreb – with the Austro-Hungarian architecture,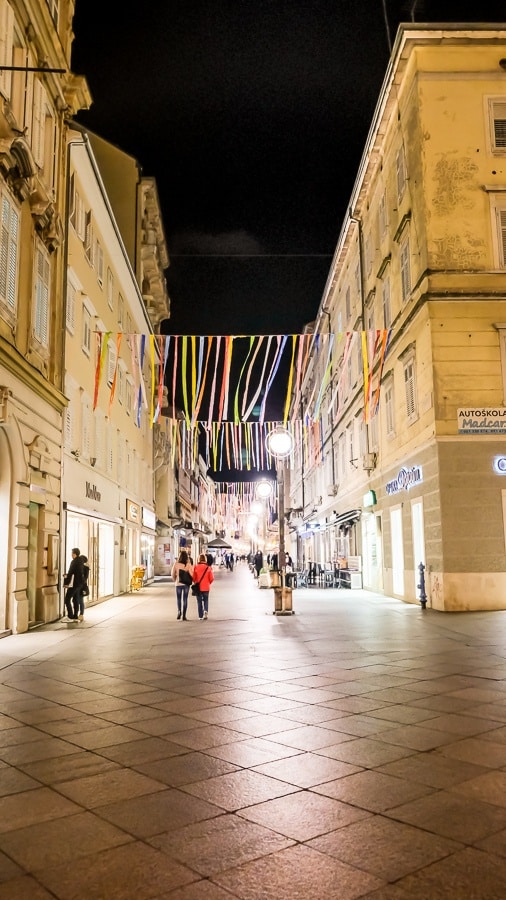 Everyone in Rijeka heads to the Korzo when they want to meet friends and enjoy a coffee – or just to be seen. Locals claim that there is no better place to be seen – or people-watch than on the Korzo, and after just two days in Rijeka, I concur.
Along the Korzo, you'll also find loads of shopping opportunities, but the main thing to do here is just to sit and enjoy a coffee or glass of vino. But we're not talking about a coffee to go. Instead, you need to set aside an hour (or two) for a relaxing coffee break.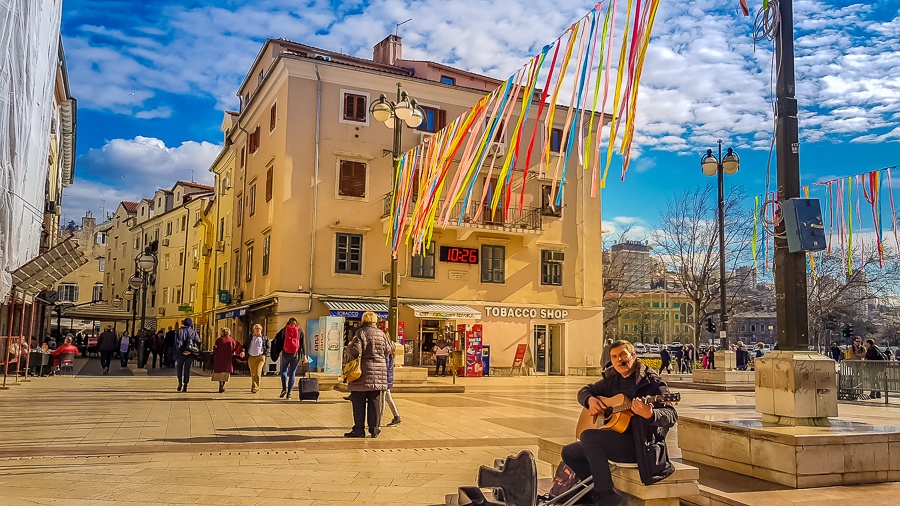 Just be sure to enjoy the Korzo today or on Saturday – as, on Sunday, part of the street will be blocked off for the parade.
The last thing to do before bed is, of course, enjoy a meal! We ate at Molo Longo.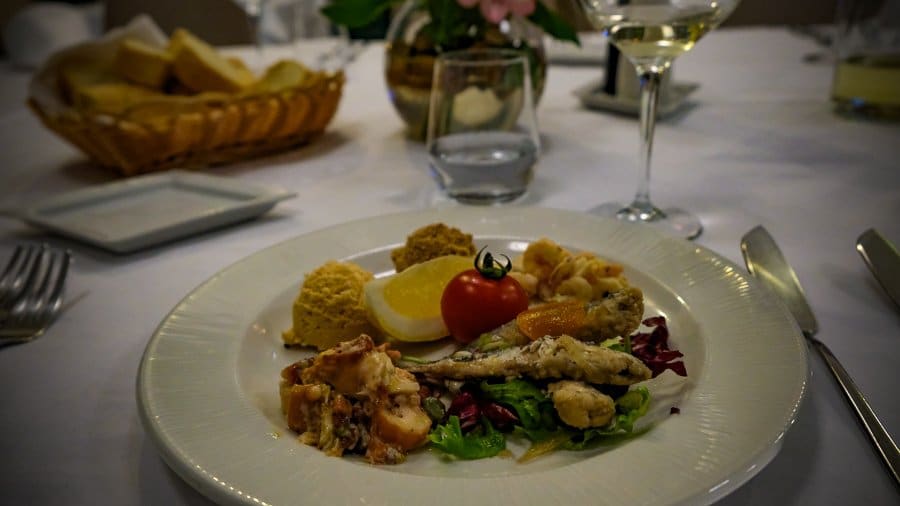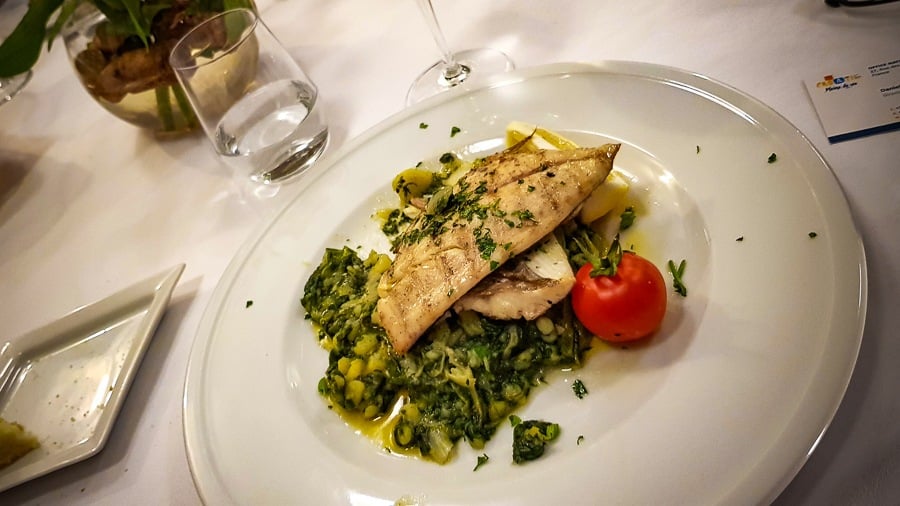 Our first course was a mixed tasting plate which was light and wonderful; we paired it with a glass of domestic
white wine
. The main course was a fish fillet served on a bed of
spinach
(blitva), and both were cooked to absolute perfection!
If you
choose to eat
lunch here, ask for a seat by the windows – where you'll enjoy a wide-open view of the sea.
TRAVEL COMPANIES WE USE AND TRUST
Saturday In Rijeka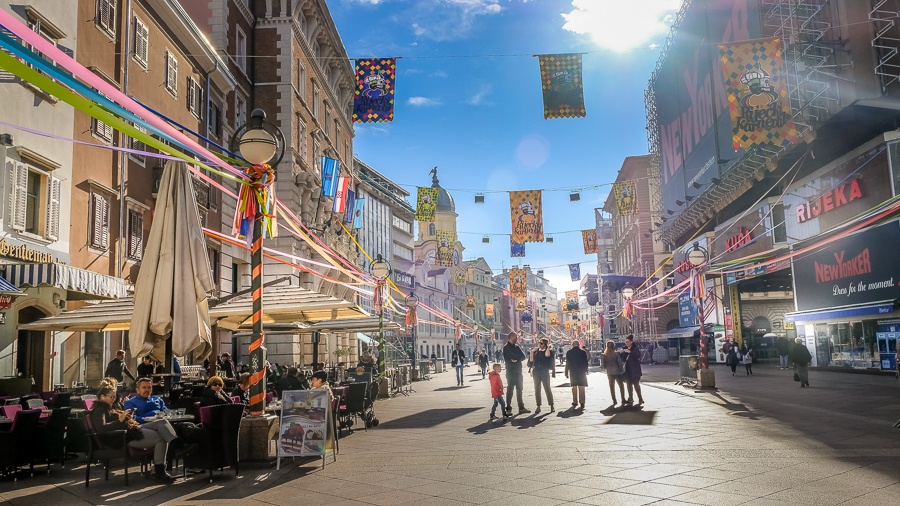 After spending the day in Rijeka with my sweet and knowledgeable guide Sandra Bandera, I can say that Rijeka is one of the most cosmopolitan cities in Croatia.
Sandra explained a lot about Rijeka's history, including that her Grandmother lived through 7 various regimes, including the Austro-Hungarian period, Italian, Yugoslavian all the way to modern-day Croatia.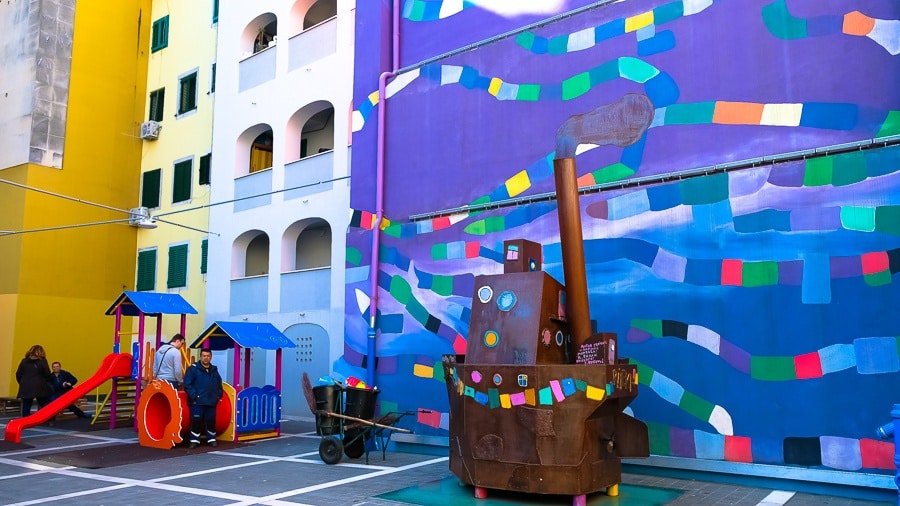 It's a walkable city with dozens of small squares to sit and watch the world go by. There is no end of cafes stops (see below for our suggested spots), and one thing that made me very happy was that Rijeka is a very family-friendly city – even with a baby stroller in tow.
Here is a list of what you can see in Rijeka on Saturday:
The Medieval Trsat Castle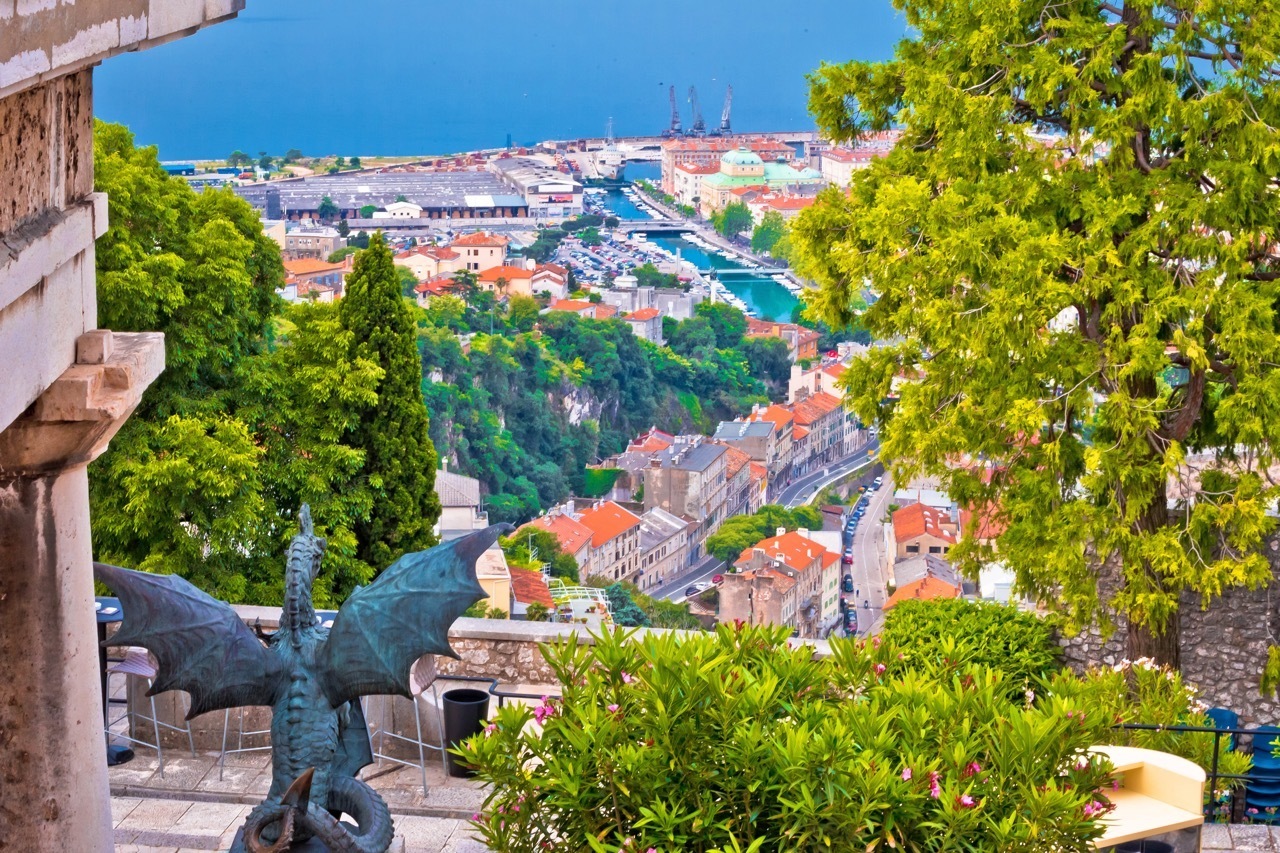 You can choose to take a 5 mins (3 euro) taxi ride up to the top of the hill or walk up the 500 steps via the Petar Kruzic stairway to get to this must-see spot.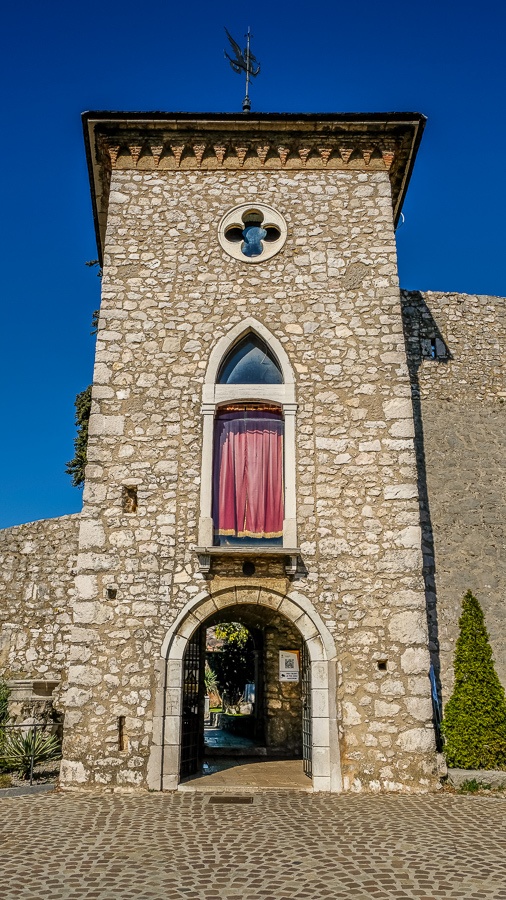 Located on a hill overlooking the city, Trsat Castle is free to enter and has a cafe along the rampart to sit and enjoy the Bay of Kvarner's panoramic views below, and the drinks prices are totally reasonable.
We took a cab ride up and then walked down the stairs (a much easier option if you are with kids or are not particularly fit). The stairs back down will lead you to Titov Trg, which is right on the former border between Italy and Yugoslavia, which once divided current-day Rijeka.
Shrine Of Our Lady Of Trsat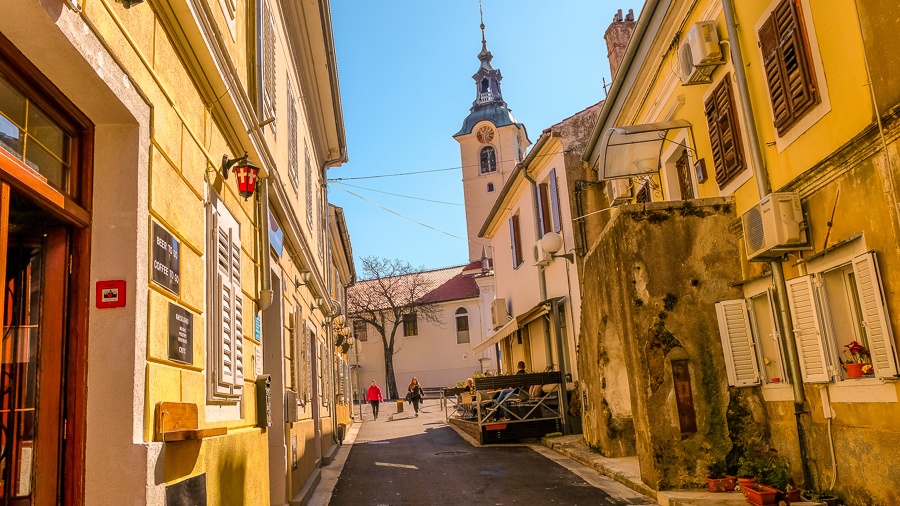 This Baroque Church lays claim to having once been home to Mary of Nazareth's house (1291), which is said to have been carried here by angles. Though Mary's house is not here now, it has since been relocated to Loreto, Italy.
This is the oldest Marian Shrine in Croatia, and the shrine has the largest amount of pilgrims in Western Croatia visiting each year.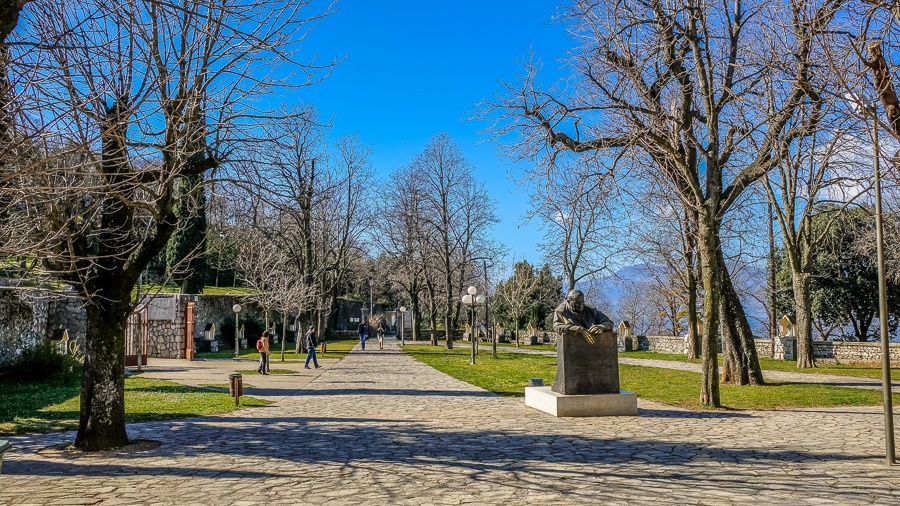 Outdoors you'll find a statue of Pope John Paul II; the statue was erected in honor of the Pope's visit to the shrine in 2003.
Beyond the statue, you'll find a lush green park with seating. A great place to rest of you choose to walk up the 500+ stairs (approx 20 mins). Beyond the park, there is a hill that has the Stations of The Cross.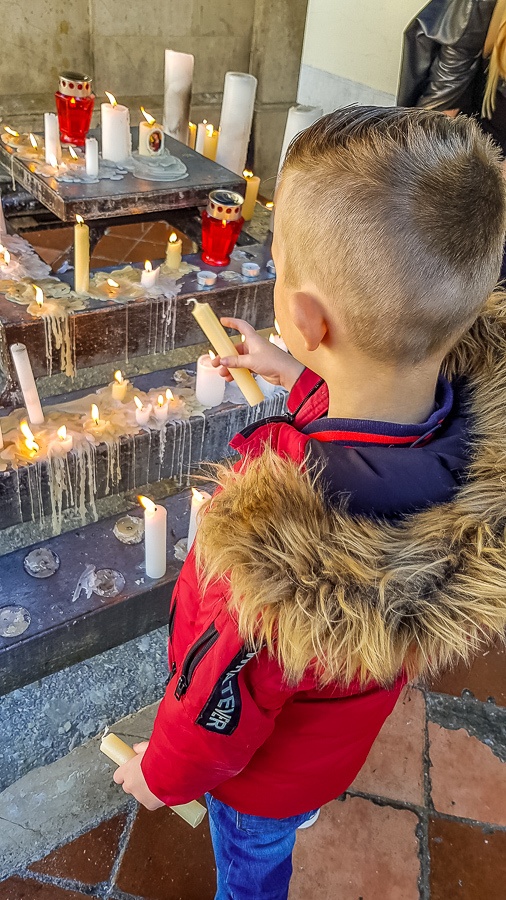 Inside the church grounds, you can find a place to light a candle. Locals come here daily to light candles and say a prayer. Candles can be purchased on-site start at just 0.25 euro.
You could easily spend 1/2 day visiting the shrine, Stations of The Cross, Trsat Castle, and enjoying a meal at one of the local restaurants.
Cathedral of St. Vitus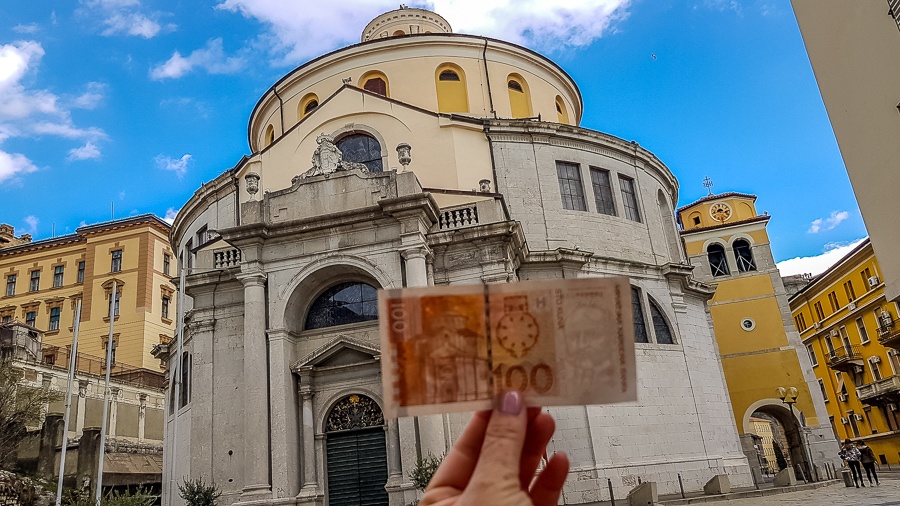 You'll recognize this Baroque Cathedral from the old 100 Kuna banknote (prior to Jan 1, 2023, we used Kuna and not euro as we do now)- it's famous for several reasons, but mostly as it's the only round cathedral in Croatia, and that it took over 100 years to be completed.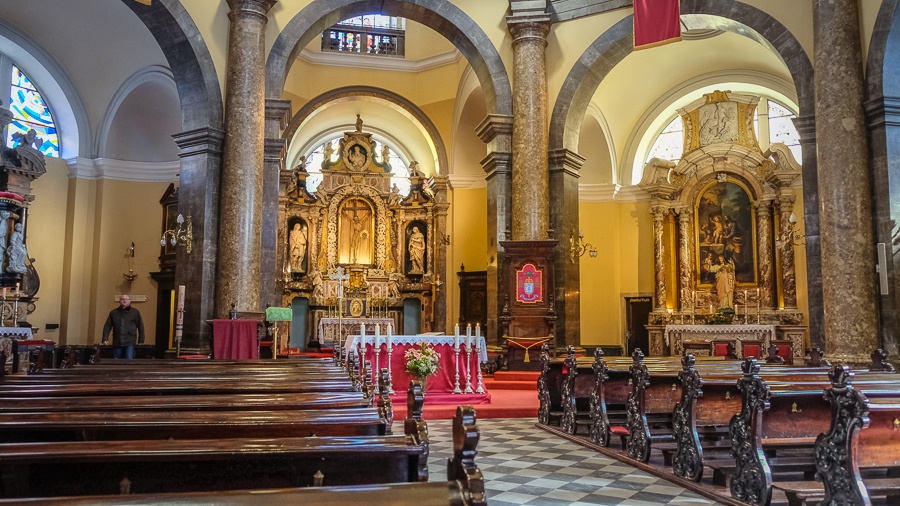 Discover The History Of The Torpedo
The world's first torpedo was invented and produced in Rijeka over 150 years ago. Head to the Museum Of Rijeka City to learn all about it.
Titanic Lifejacket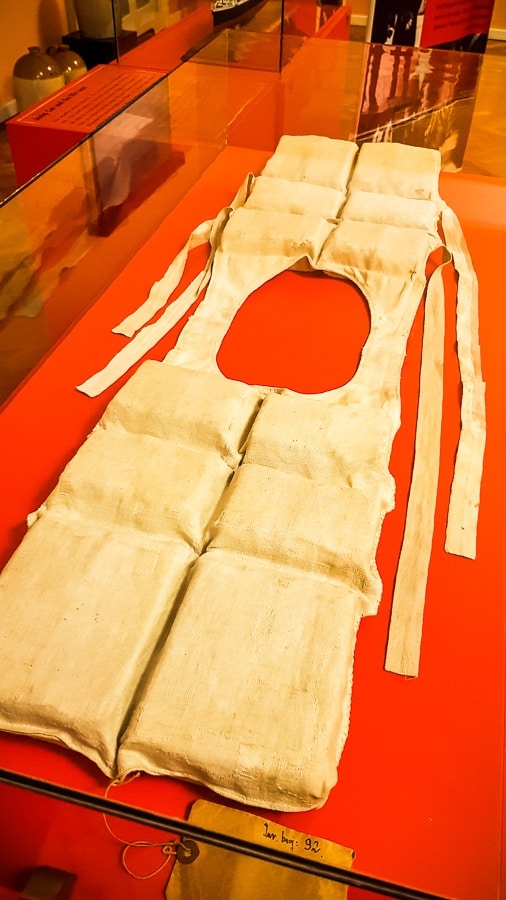 The Carpathia ship sailed the treacherous and icy waters to save over 700 people from the Titanic. On display at the Povijesni, I Pomorski Muzej (Maritime and Historical Museum ) is one of only four life jackets taken from the Titanic – this is the only one in Europe.
The building that this museum is in is a sight to see in itself. Built by famous Hungarian architect Alajos Hauszmann, the staircases and chandeliers are very grand.
Rijeka Farmers' & Fish Market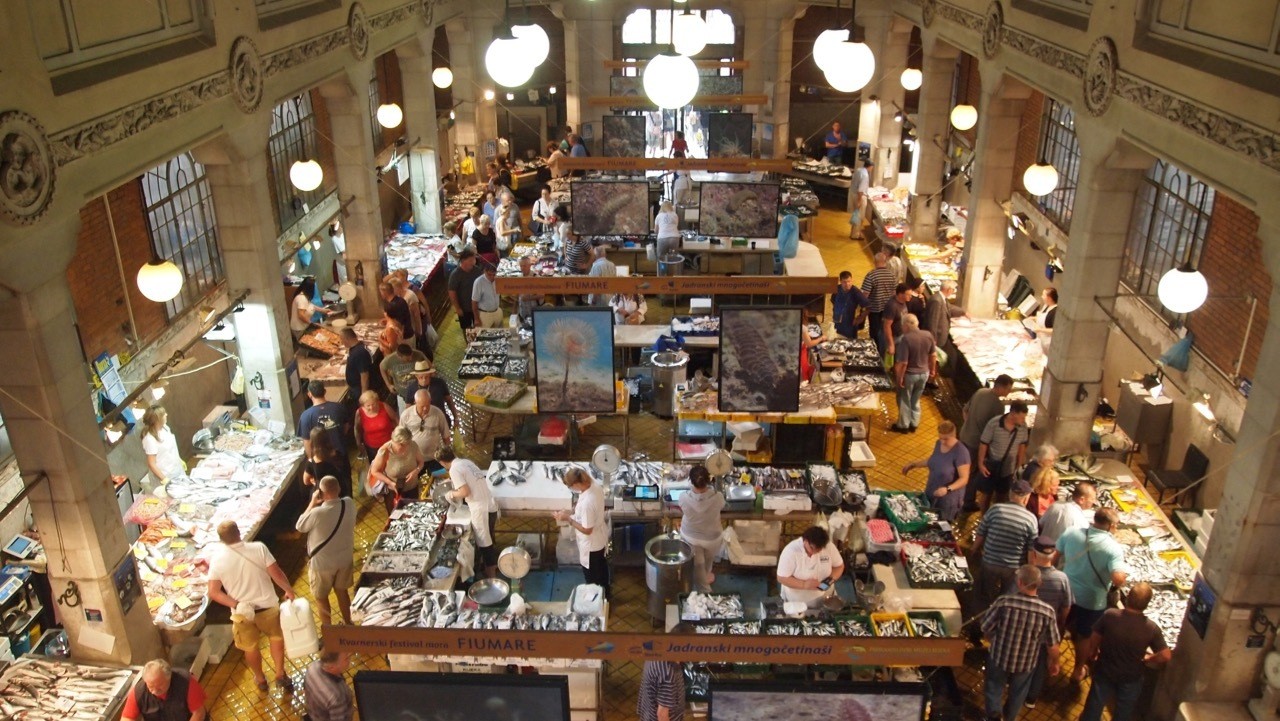 Located in a richly decorated Art Deco building, the fish market is opened Monday – Saturday: 7 am to 1 pm, and Sundays 7 am to 12 pm. Built in the early 20th century, my guess is that this is the most ornate fish market, not only in Croatia – but across the world!
The brick building is richly decorated with carved stone details on the facade. The impressive interior is equally pleasing to the eye – and the prices of fish are reasonable – after all, it's where the local's shop.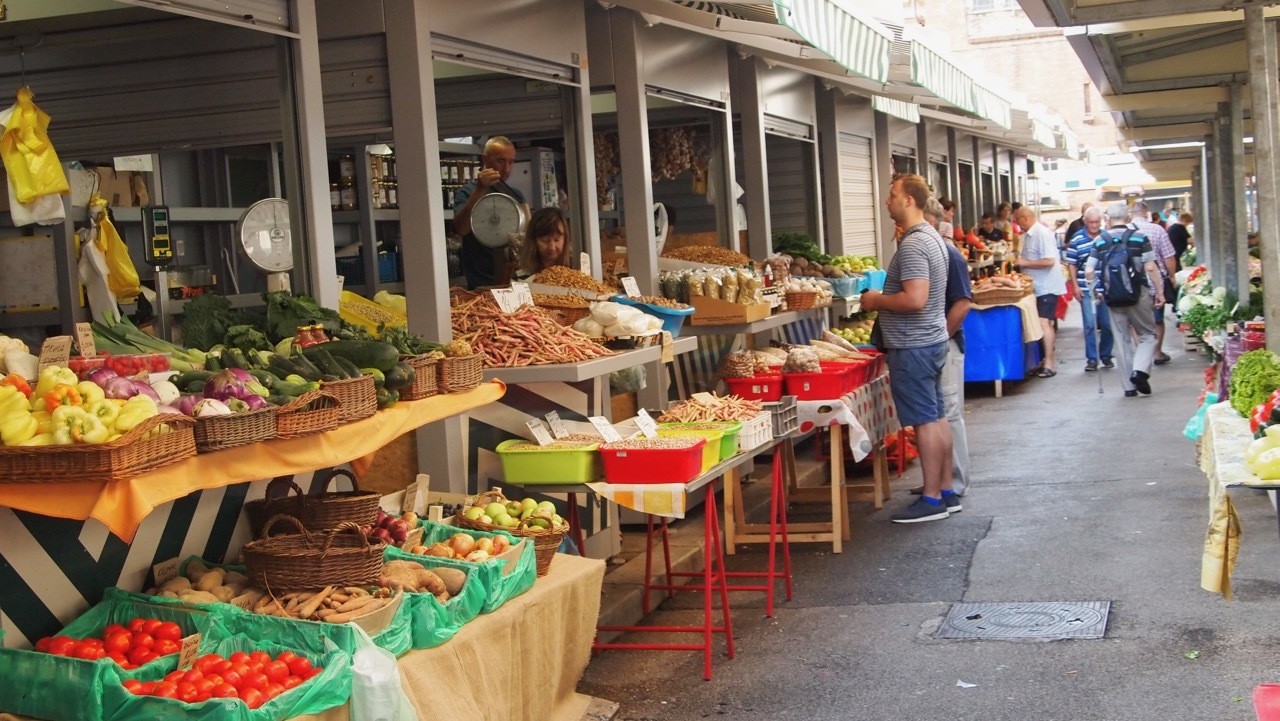 Located next to the fish palace market is the place to be if you opted to stay in an apartment – the farmer's market. Seasonal fruit and vegetables are on sale, which include spices and herbs.
Peace Ship Galeb
Not yet open but very visible from the shore is the controversial Marshall Tito's private yacht, which was in use for 27 years. He sailed the world and welcomed more than 100 of the world's statesmen and women, cruising over 80,000 nautical miles in that time.
Later this year, it'll be opened to the public as a floating museum and will offer several rooms to stay overnight.
Ivan Zajc Croatian National Theatre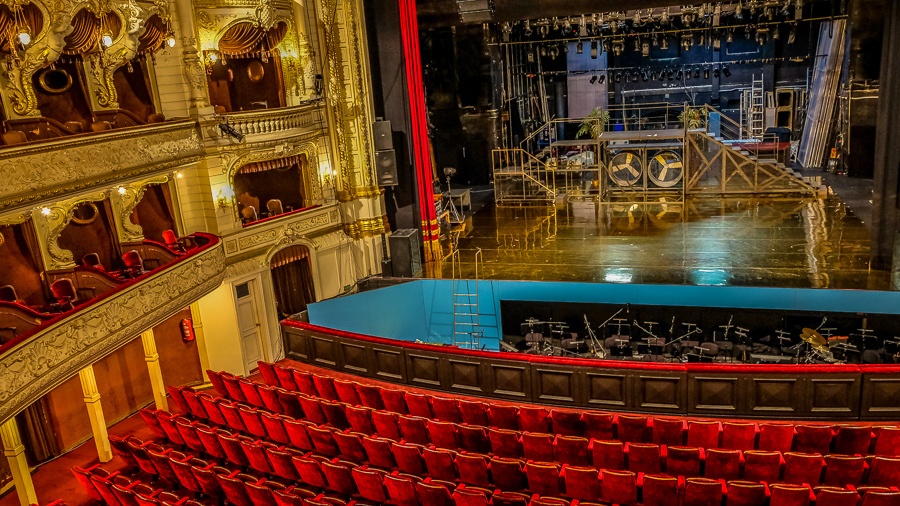 After you've explored the city during the day, you should take in a show for the evening at the Ivan Zajc Croatian National Theatre. You'll need to pre-book tickets online at this theatre, opera, and ballet house.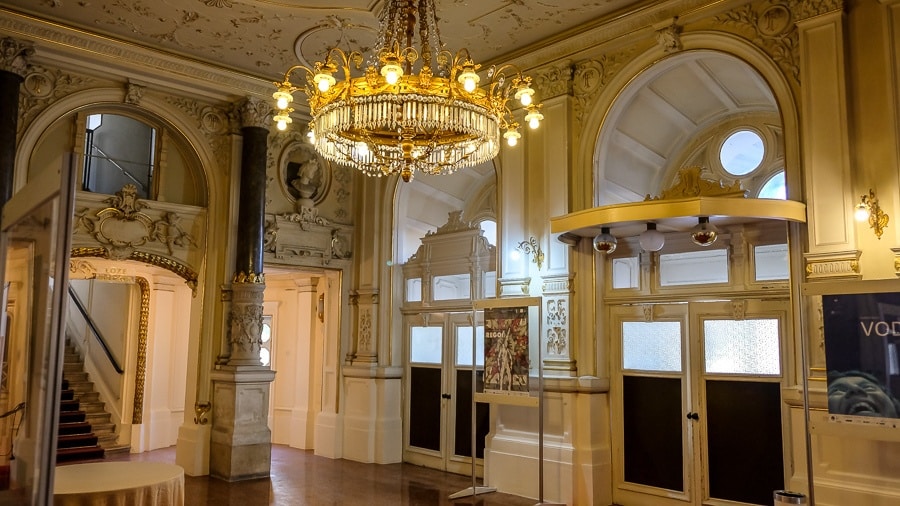 Opened in 1885, this grand theatre was lit-up by the city's first lightbulb – even before the wider town was connected to electricity!
The shows will be in either Italian or Croatian, but who cares – this building and its interior is a sight to behold in itself. Be sure to look up, as the ceiling is home to a very early Ernst & brother Gustav Klimpt fresco.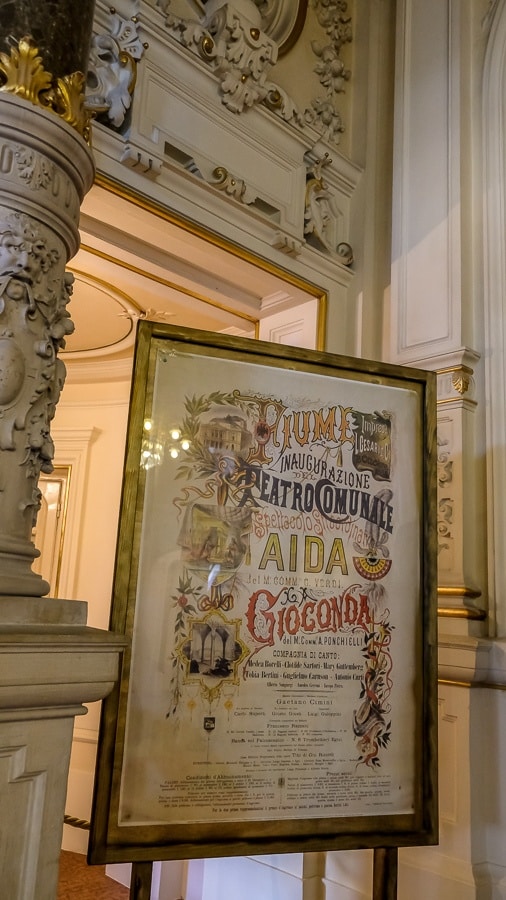 After all the sightseeing, we enjoyed a leisurely late lunch at Municipium Restaurant and suggested you stop here.
This restaurant has rustic-style decor, with friendly staff (who kept making jokes with the Little Donkey). We ate pasta, two ways. One was gnocchi, and the other ravioli – both handmade. We also had a beef medallion served with whipped potatoes.
For the evening, you have a few choices of entertainment if you don't fancy a night in your hotel room getting ready for your big day tomorrow.
We chose to attend the Charity Masquerade Ball. Several dignitaries (this year included Croatia's president, Kolinda Grabar-Kitarović) and accredited ambassadors in Croatia attend this each year. Everyone gets dressed up in fancy dress – and wow, some outfits were astounding.
We rented costumes from a talented costume designer in the Zadar Region – and chose to go as pirates. Everyone danced until the wee hours and had a jolly good time, all the while raising important funds for selected charities.
I was lucky enough to have Morana, a Rijeka carnival make-up veteran, do my face paint. At first, it was a little strange to have the glitter and beads on my face – but then when I arrived at the ball and saw so many other attendees had it, I felt totally in the cool kids club!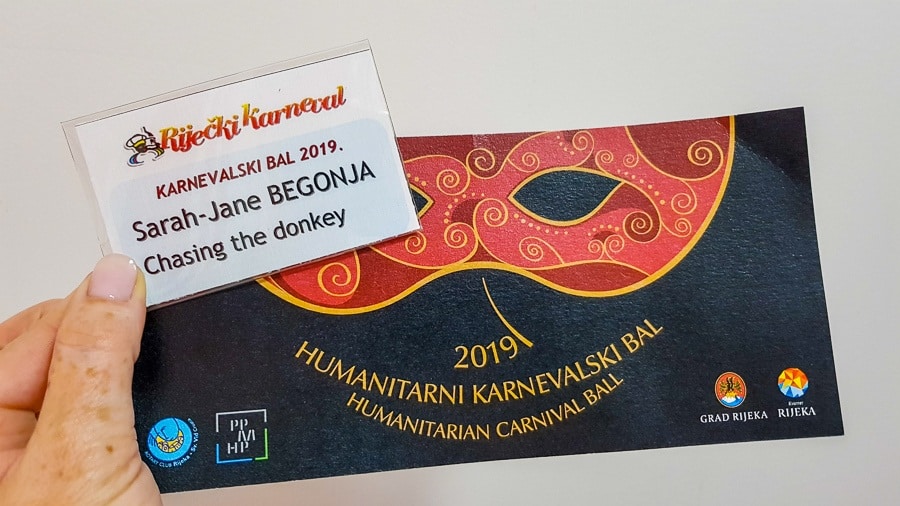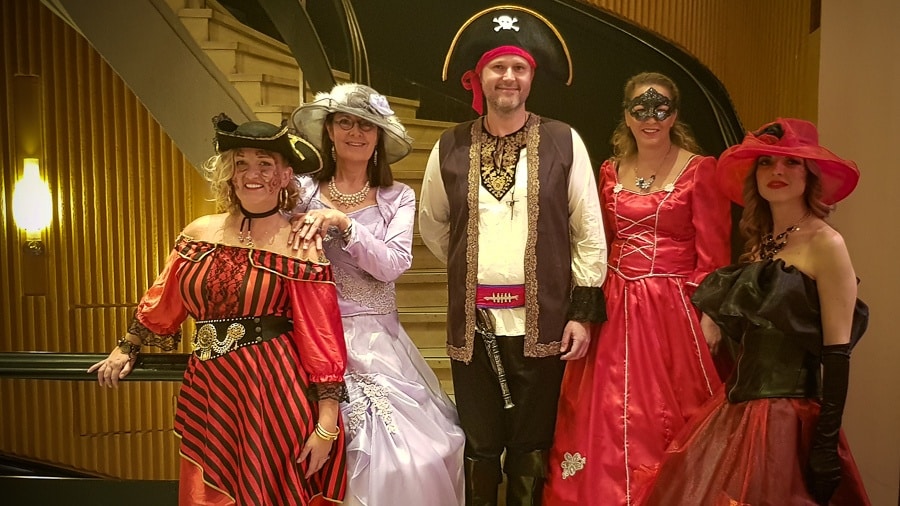 This year, all the funds raised were donated to the Children's Surgery Clinic at the Rijeka Clinical Hospital Centre. The funds will be used to buy necessary medical equipment.
There were some great entertainment and music during the ball, my feet the next day were burning!
Tickets for the 2020 Rijeka Carnival Ball can be purchased at the Tourist Information Centre if you're interested in attending this event.
If you want to do something else – I'd suggest booking tickets to an event at the National Theatre. Tickets go on sale around three months beforehand, so you have plenty of time to plan your Saturday night in Rijeka.
Sunday In Rijeka – Carnival Day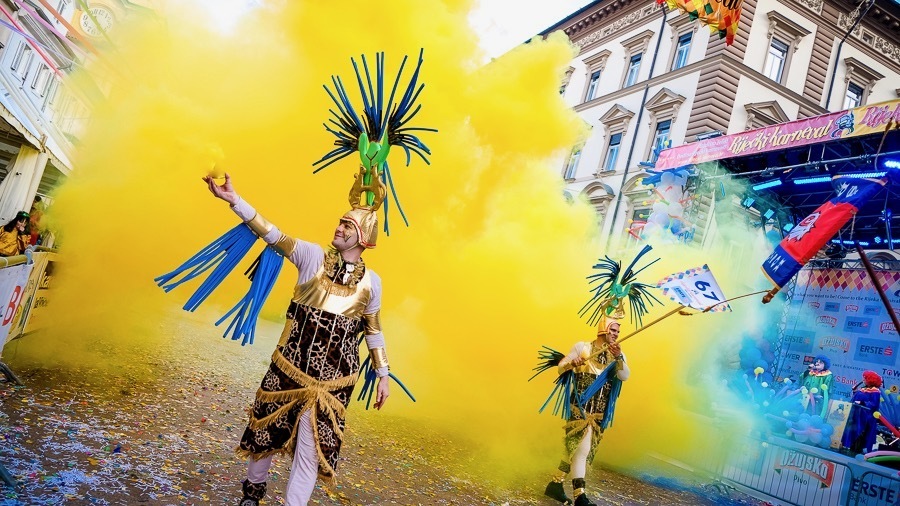 Today is the day, the International Carnival Parade!
You would have already heard over the last two days that the locals speak both Croatian and Italian, but today you'll hear a few more languages being spoken. French, German, English, just to name a few.
The carnival in 2019 had participants from 14 countries, with over 100 groups featuring over 11,000 people. The parade took more than 9 hours from start to finish.
The carnival roots go back as far back as 1982 when three masked groups walked down Korzo, then each year after the number of groups grew.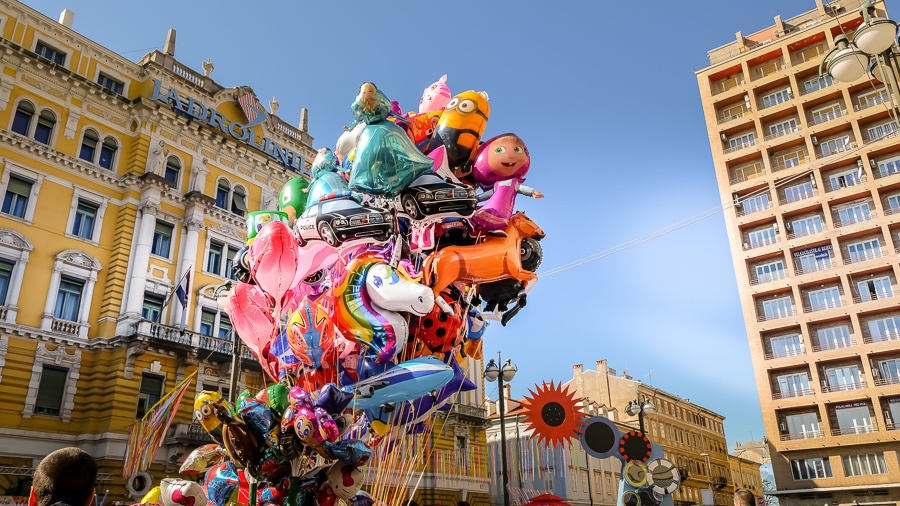 Today the whole city is extra colorful. Balloons on street corners, streamers are flapping in the breeze, people are wandering about in costumes and music at every turn.
Today is a long one, so eat a substantial breakfast or brunch and be sure to have comfortable shoes on! Start the day at the Rijeka Harbor; after all, the city is most known for its once bustling shipbuilding and maritime history. Grab a coffee at Boonker Cafe, and watch as all of the floats gear up for the parade.
The parade starts just after lunch, but the floats take some time to get ready. You'll see people drinking, making last-minute adjustments to the decorations, and face painting.
As the parade begins, you can expect nothing less than a show! Music. Dancing. Singing, and just a joyful experience.
The International Parade blew my mind. I was so excited. I was like a kid in a candy store, and I did not know in which direction to look. My camera was going off left and right as I tried to capture the day. My mobile phone was recording live videos, which were watched by 1000's of my social media fans.
Then, of course, I was trying to enjoy it all and soak up the vibe.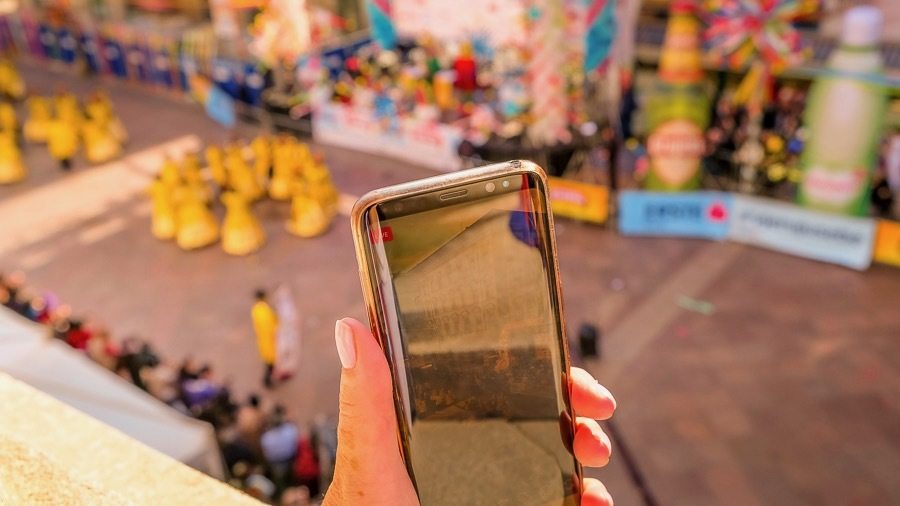 The day is a long one, so you can easily wander away from the parade, go eat or get a drink. The city has rows of porta-potties lined up for your convenience.
There are popcorn and candy vendors so you can get your sugar fix to keep you going – and by, in large, everyone is smiling and happy.
We were kindly gifted VIP seating in a marquee and had access to the balcony in the Town Hall with the Ambassadors and sponsors, which I was ever so thankful for so I could take great photos and let the kids roam about. I did also have a press pass, which made taking pictures a little easier.
All of that said though when I wandered about the city, people were accommodating for us to get past with the baby stroller – and also when I asked to get close to the edge to take a photo, there was no hesitation from people for me to take a closer look – and I am sure that you'll have the same experience.
If you wish to buy tickets to have a seat, a small number is available for purchase. They can be purchased at the Tourist Information Centre (Korzo 14).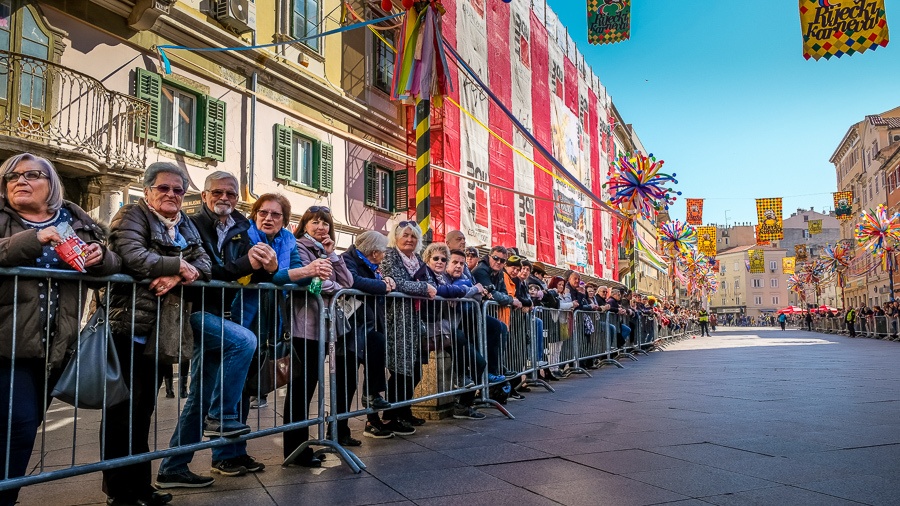 People come and go from the edges of the barricades all day, so don't worry if you are a few rows back at first; you'll get your turn to be front row. Be patient.
The only thing you need to note about being in the front row – is that the people in the parade will come up and hug you, pose for your camera and squeeze your kid's cheeks. So much fun!
If you can't stay the whole parade from start to finish, be sure to be there for the end.
The rhythmic bell tolling of Halubaj bell ringers (Halubajski Zvončari) is a spirited and must-see end to a celebratory day.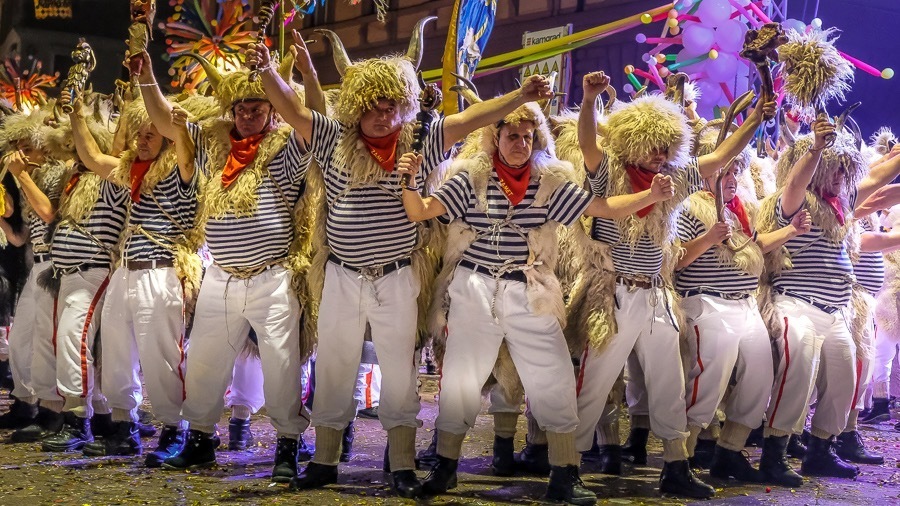 The bell ringers flick their hips, to which bells are attached – these bells are not just for looks; the sound is said to chase away the evil and winter and welcome the coming of spring.
The Zvončari are UNESCO-listed, and trust me; you'll not want to miss these sheepskin-covered men and boys wearing animal masks with horns.
Keep your eyes peeled; the carnival parade has all types. I witnessed both old and young and even several people in wheelchairs rolling along in the parade. I even saw a mother carrying a sleeping toddler (picture below!) Like, wow, talk about dedication to get to the end of the parade.
My Favorite Photos Of The Rijeka Carnival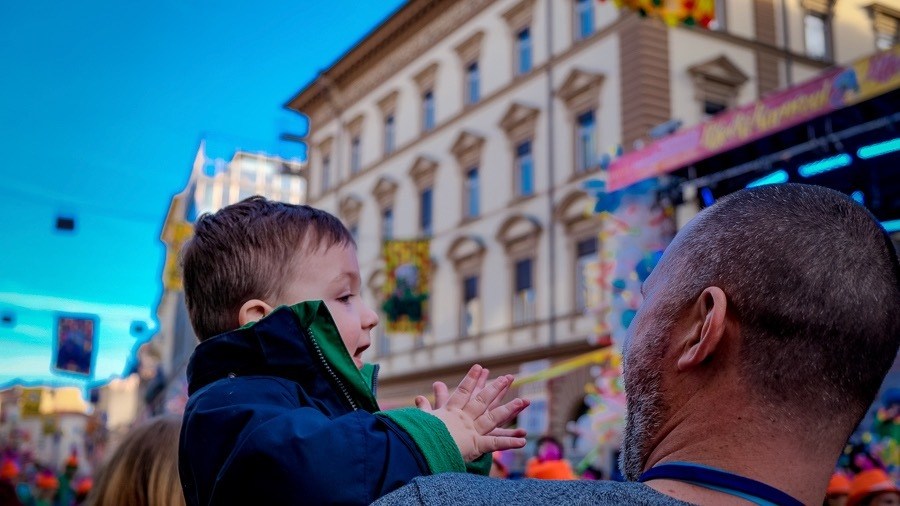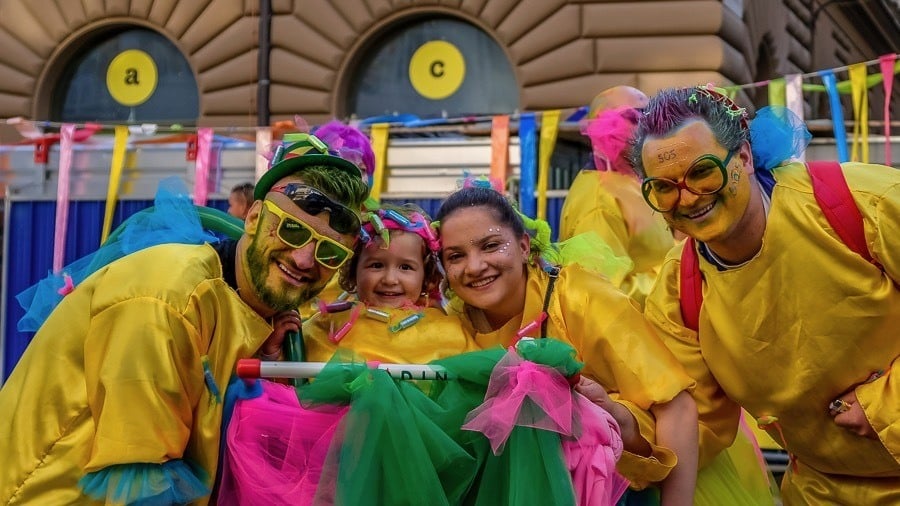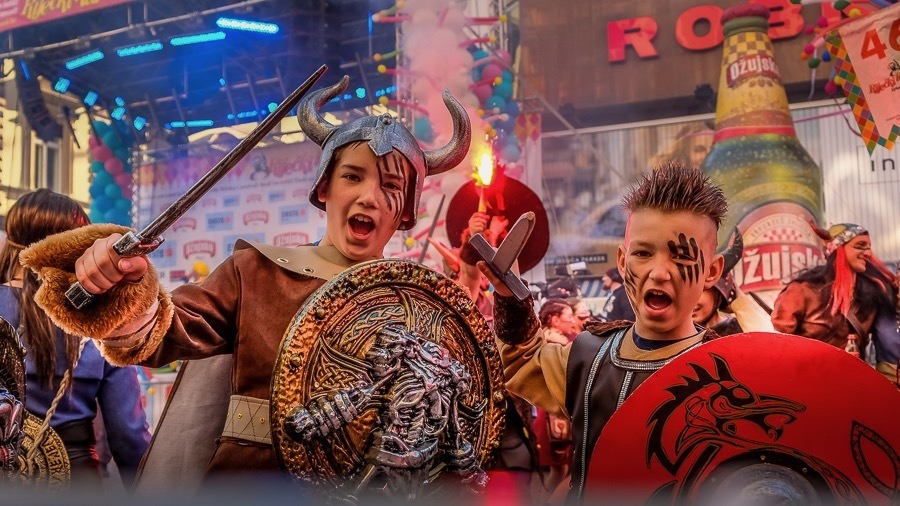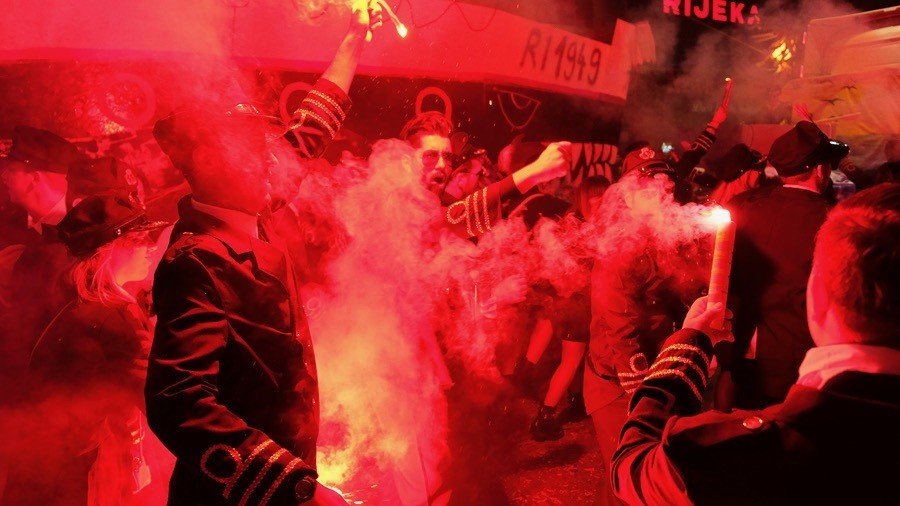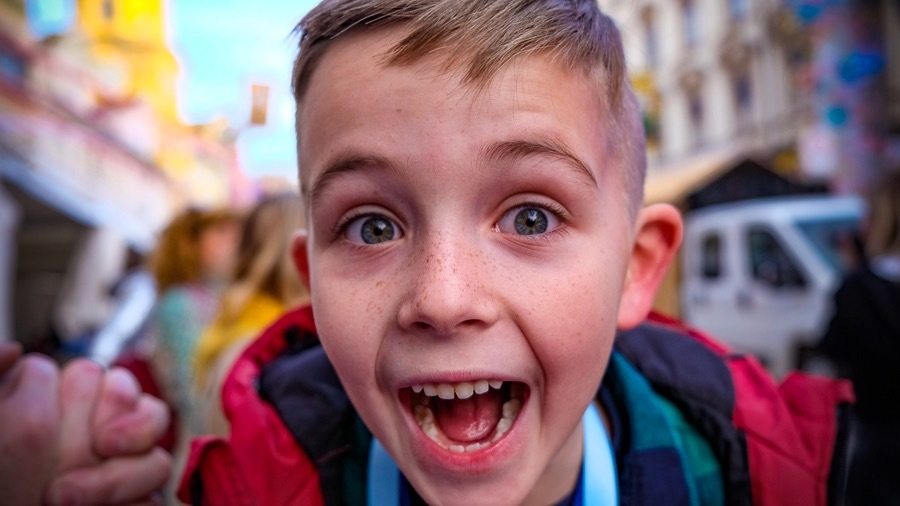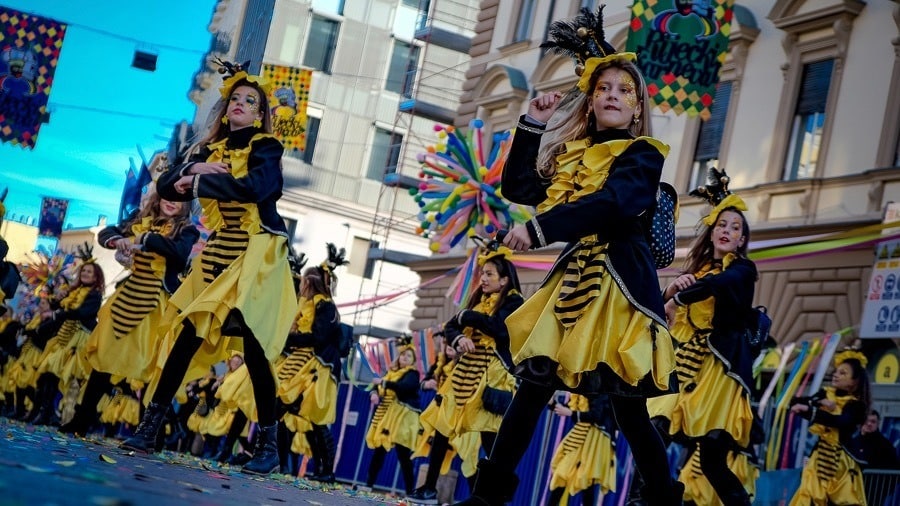 When Is The Rijeka Carnival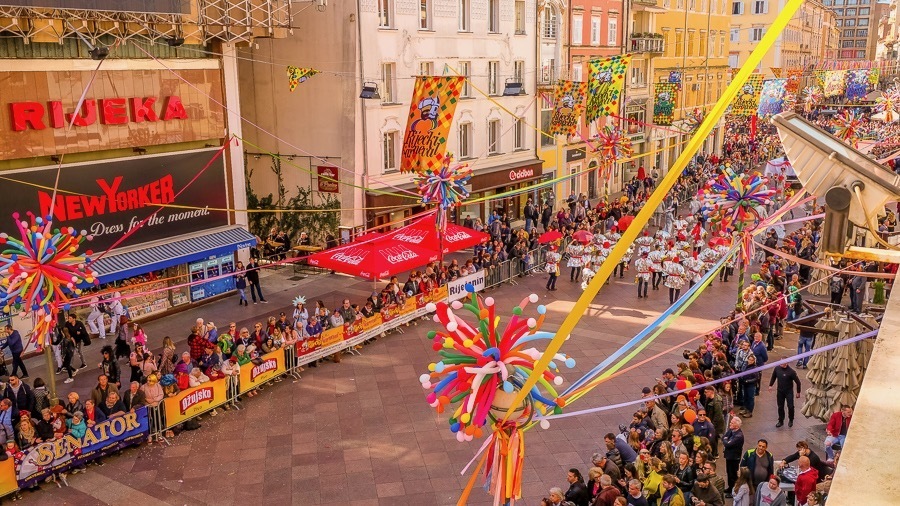 There are several parts to the carnival. But the main event is the International Carnival Parade.
If you want to plan to attend the International Carnival Parade, the dates change each year, but it's easy to calculate when it will be on. You'll need to know a little about the Catholic calendar (or use google. The carnival is held each Sunday before Shrove Tuesday and Ash Wednesday.
In 2020 – when Rijeka celebrates being the European Capital of Culture (more on that in another post later), the key Rijeka Carnival period starts 17 January and ends 26 February. The two main dates to note are:
Children's Carnival Parade: 8 February
International Carnival Parade: 23 February
Where To Eat In Rijeka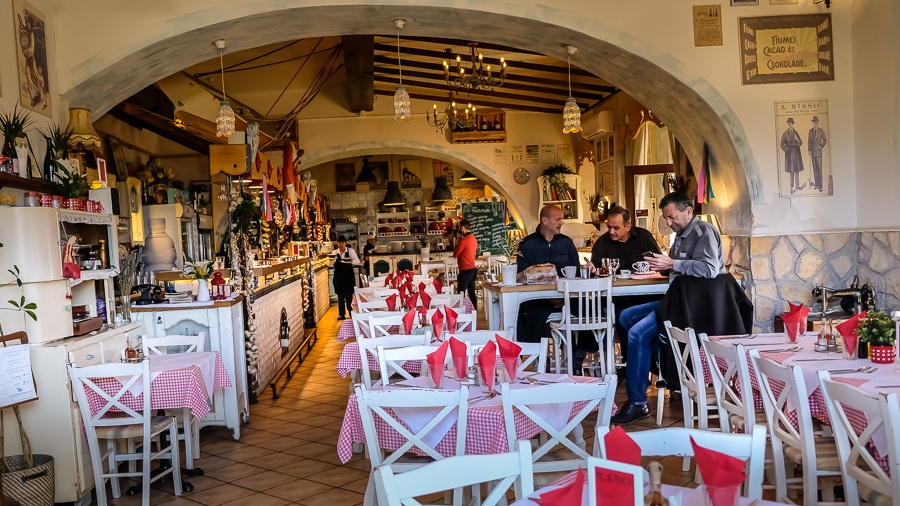 Being by the sea, it's a given that Rijeka has a seafood-rich Mediterranean diet on offer. That said, you can also find an array of continental dishes to appease meat lovers.
Molo Longo: A fine dining setting, we suggest ordering anything seafood
Municipium Restaurant: Perfect for families. Don't pass up any of the handmade pasta options
Bistro Mornar: Small and cozy, located near the fish market. Try anything seafood!
Konoba Fiume: A short stroll from the markets, so you know all the produce is fresh. Try the boiled lamb
Konoba Volta: Generous portions, well-known for the game dishes
Konoba Nebuloza: The small tavern is located on the riverbank and offers a very cozy atmosphere and a great view over the river. Try the tuna tartar.
Rijeka is so progressive – they have several smoke-free cafes. What a godsend! We suggest you try these places to avoid the smoke that plagues most Croatian coffee shops.
Where To Stay In Rijeka
We chose to stay in an apartment – as there were three adults and two kids, but if you'd like the hotel experience then I suggest that you look at:
What Else To See In Rijeka
I need to go back to explore Rijeka in more detail – that's without question. If you have more time than I did and want to explore other top attractions in Rijeka, here is what is on my list for next time.
Astronomical Center, Croatia's first astronomical center, also has an observatory and planetarium.
Take a beach day at one of the many beaches:

Ploce
Sablicevo
Glavanovo
Villa Nora
Igraliste
Moscenicef

Get to know the museums

Peek & Poke Computer Museum
The Natural History Museum

Explore the surrounding cities such as:
In Partnership With Rijeka Tourist Board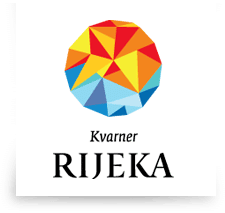 This weekend was in partnership with the Rijeka tourist board. The Tourist Board provided accommodation, event tickets, meals, and guides, but all opinions are mine. All recommendations are given wholeheartedly and without bias.