Guide To Getting Around In Croatia, Speaking Croatian
Croatia, a small land with so many places to visit! If your first thought upon coming here was – oh, I don't want to waste a single minute – I understand. Hop off your plane, bus, train, or car and enjoy it.
If you like getting around and discovering random places without too much planning, you can always ask a local for some directions or suggestions. Sometimes you discover the best places when you least expect it! For a whole Croatian experience, why not practice some Croatian, too?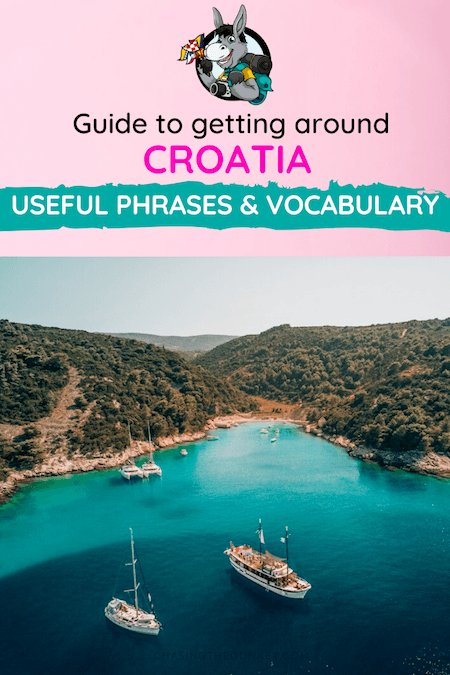 Asking For Directions
Here's some helpful vocabulary in case you ask for directions to get somewhere:
Ravno – straight ahead
Desno od / s desne strane – to the right from/on the right side
Lijevo od / s lijeve strane – to the left from / on the left side
Pokraj / kraj / pored – next to, by
U blizini – in the vicinity, nearby
Iza – behind
Ispred – in front of
TRAVEL COMPANIES WE USE AND TRUST
Arrival
So, you've made it to your airport/bus station/train station. Let's get you to your destination!
Oprostite, kako najbrže mogu doći do hotela More? – Excuse me, what is the fastest way to the More hotel?
Oprostite, možete li mi reći koji autobus vozi do centra grada? – Excuse me, can you tell me which bus runs to the city centre?
Autobusna stanica je lijevo od izlaza. – The bus stop is to the left from the exit.
Sve autobusne linije voze do centra. – All bus lines run to the centre.
Money Exchange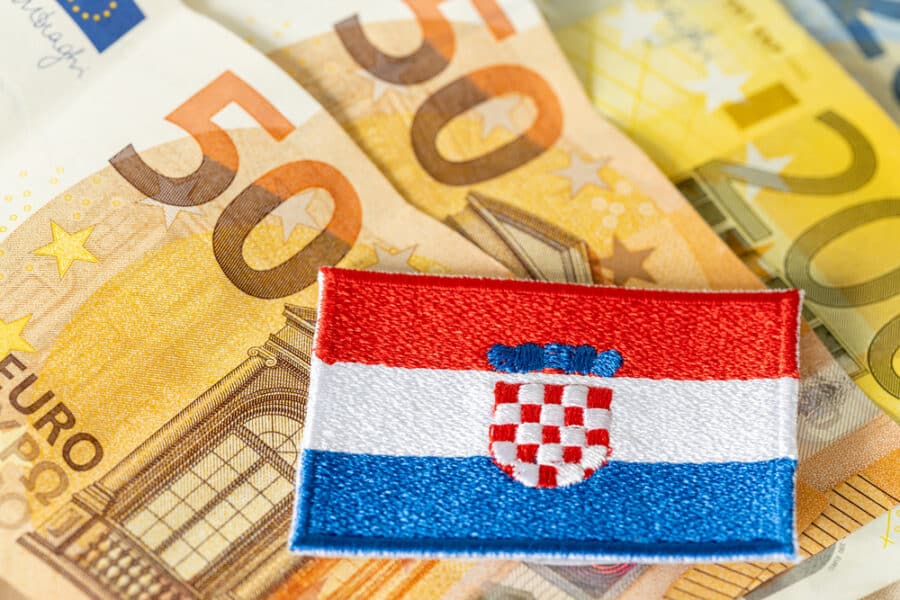 The currency used in Croatia is the euro (EUR). Croatia is generally tourist-friendly, and there are exchange offices and ATMs at every corner.
Mogu li ovdje platiti kreditnom karticom? – Can I pay here with a credit card?
Gdje je najbliži bankomat? – Where is the nearest ATM?
Gdje je najbliža mjenjačnica? – Where is the nearest exchange office?
Koji je tečaj eura? – What is the exchange rate for euro?
Mjenjačnica je odmah ispred restorana Stela. – The exchange office is right in front of the restaurant Stela.
Bankomat je u sljedećoj ulici, pokraj supermarketa. – The ATM is in the next street, next to the supermarket.
Coffee Time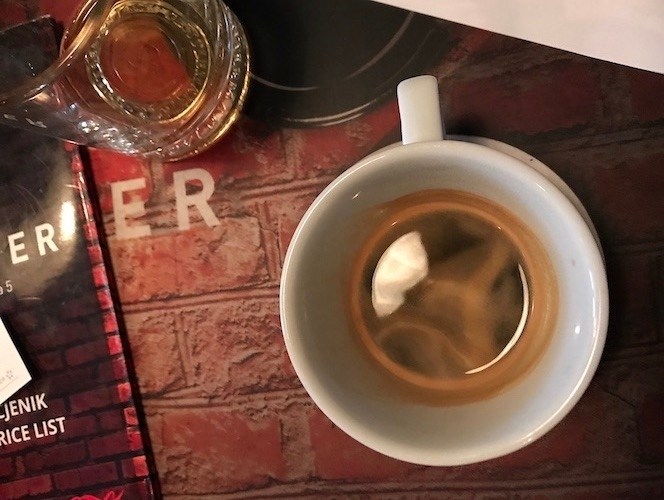 Got your money? Good! Time to relax with a nice cup of coffee. Croats generally like coffee, so you will find charming little coffee shops everywhere you go. Also, drinking coffee is much more than just finishing your cup of coffee: it is time to relax and chat with your friends, family, or colleagues. Enjoying a cup of coffee can take hours! Coffee shops in Croatia are always full. Make sure that you find the one with the best coffee!
Oprostite, možete li mi preporučiti neki dobar kafić? – Excuse me, can you recommend a good coffee shop?
Gdje mogu popiti dobru kavu? – Where can I have some good coffee?
Idite ravno, pa desno iza ugla. – Go straight ahead, then to the right around the corner.
Molim vas kavu s mlijekom. – Coffee with milk, please.
Molim vas dvije kave s mlijekom. – Two coffees with milk, please.
You might have noticed that some of the Croatian words change their endings in little unpredictable ways; for example, coffee can sometimes be referred to as kava, sometimes as kavu, sometimes as kave, etc. If you want to learn more about it, we highly recommend learning Croatian one-on-one with our language teacher via Skype.
TIP: Croats usually like to have a glass of water with their coffee – hey, these long conversations can make us thirsty! The waiter will usually bring a glass of water together with the coffee, but do not hesitate to ask if that doesn't happen. Also, tap water everywhere in Croatia is safe to drink and is usually free of charge.
Možete li donijeti i čašu vode, molim vas? – Can you also bring a glass of water, please?
Dvije čaše vode, molim vas. – Two glasses of water, please.
Želite li vodu iz slavine ili u boci? – Do you want tap water or bottled water?
Food Time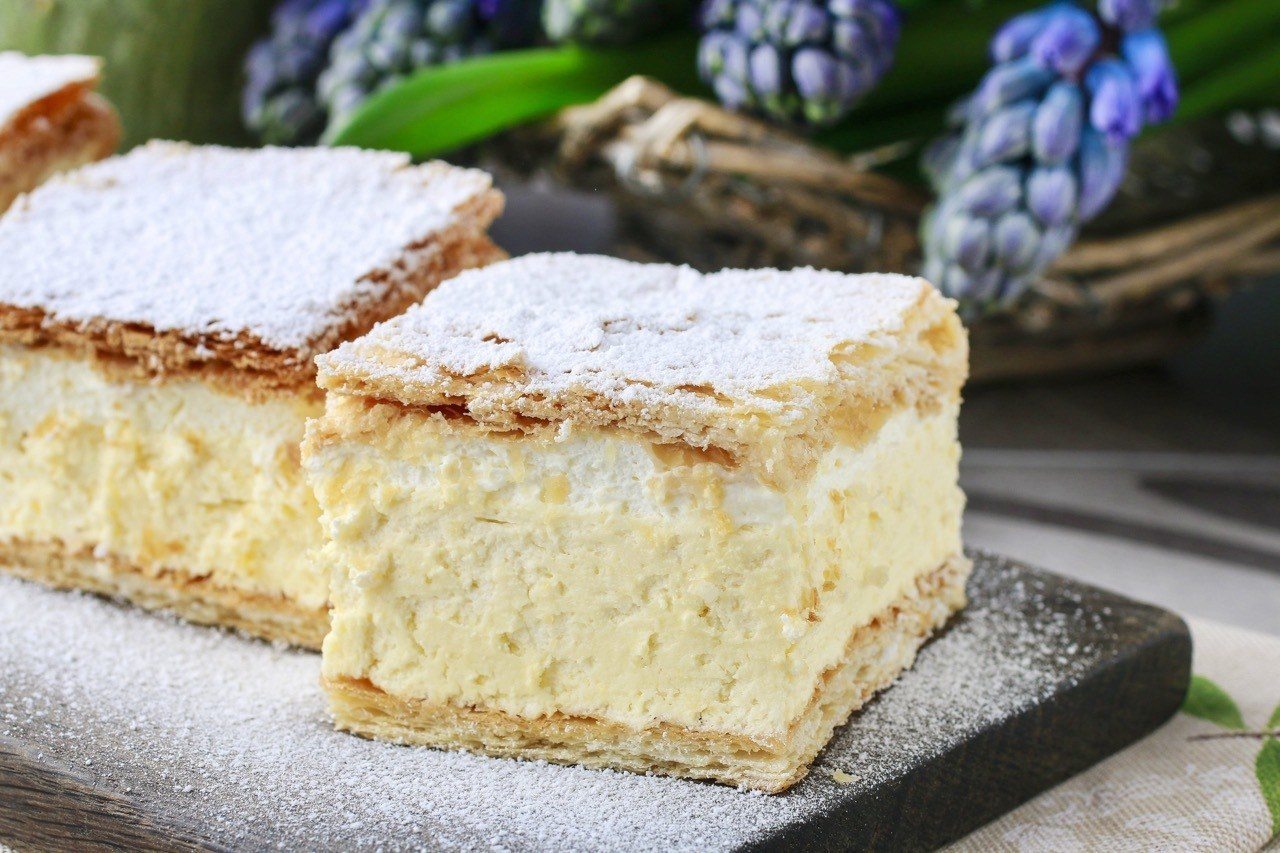 One of the things you don't want to miss out on in Croatia is delicious food. Every part of Croatia has local specialties – and local restaurants where you can try them. For some tips on ordering food in Croatia in Croatian check out this blog post on ordering food in Croatia.
Gdje je najbliži restoran lokalne hrane? – Where is the nearest local food restaurant?
Kako mogu doći do restorana Adriatic? – How can I get to the Adriatic restaurant?
Ima dobar restoran odmah iza ugla, s vaše lijeve strane, pokraj mjenjačnice. – There is a good restaurant right behind the corner, on your left side, next to the exchnage office.
Idite ravno do kraja ulice, a zatim skrenite lijevo. – Go straight ahead until the end of the street, and then turn left.
Time To Leave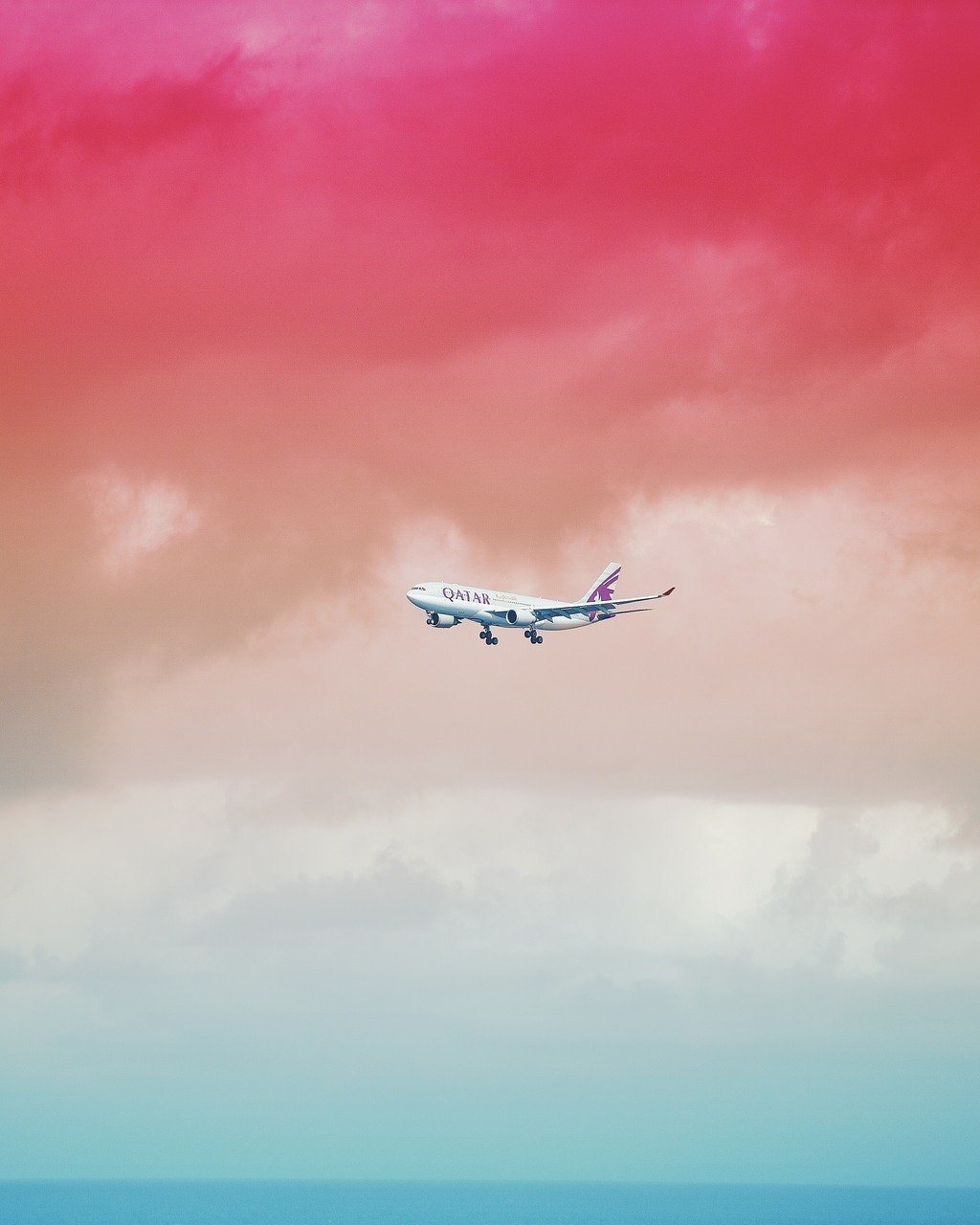 Finally, the time has come to leave – but also to learn some more useful vocabulary. Until your next visit to Croatia!
Zračna luka / aerodrom – airport
Trajektna luka – ferry port
Autobusni kolodvor – bus station
Željeznički kolodvor – railway station
Oprostite, kako mogu doći do zračne luke / trajektne luke / autobusnog kolodvora? / željezničkog kolodvora? – Excuse me, how can I get to the airport / ferry port / bus station / railway station?
Postoje li direktne autobusne linije do zračne luke? – Are there direct bus lines to the airport?
Koliko košta taksi do aerodroma? – How much is the taxi to the airport?
Kada polazi zadnji trajekt za Split? – When does the last ferry to Split leave?
Learn Croatian Online
We've been taking weekly Croatian language Skype lessons for some time now with our teacher, who provides an excellent service. She is currently taking on new students, so if you're interested in learning or improving your Croatian, now is the time.
Learning Croatian one-on-one with a language teacher via Skype has been. It continues to be an excellent experience, as you can learn at your own pace, you have the flexibility of taking the lessons in the comfort of your own home, and you have your very own teacher to help you along the way.
More Croatian Language Fun