The popular seaside resort, Alanya, is nestled in front of the Taurus mountains. With beautiful beaches, vibrant nightlife, and rich culture, there is so much to see and do in this beautiful destination.
If you are ready for a great beachside holiday, here is everything you need to know for a perfect trip to Alanya, Turkey.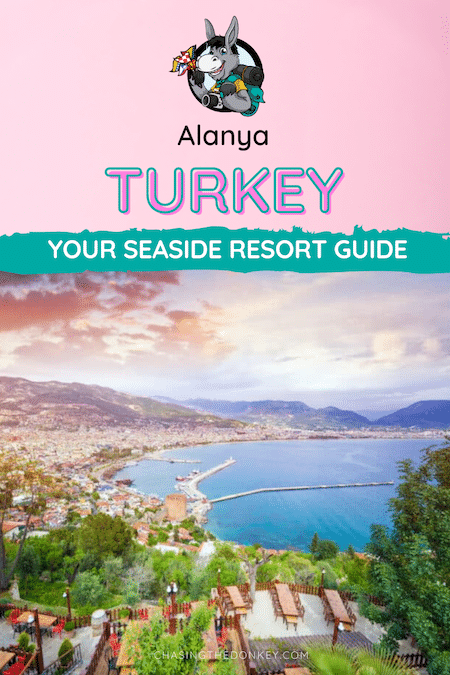 How To Get To Alanya
Alanya is located on the southern coast of Turkey, in the country's most touristic region. The region's main airport is located in Antalya, around one hundred kilometers west of Alanya. However, there is also a smaller airport closer to the city, thirty kilometers away, at Gazipasa.
Both airports are served by international flights and serviced locally by public transport to the coast's many resort destinations, including Alanya.
Best Beaches In Alanya, Türkiye
Lined by the beautiful Aegean Sea, Alanya boasts many stunning beaches, including some of the best beaches in Turkey.
Cleopatra Beach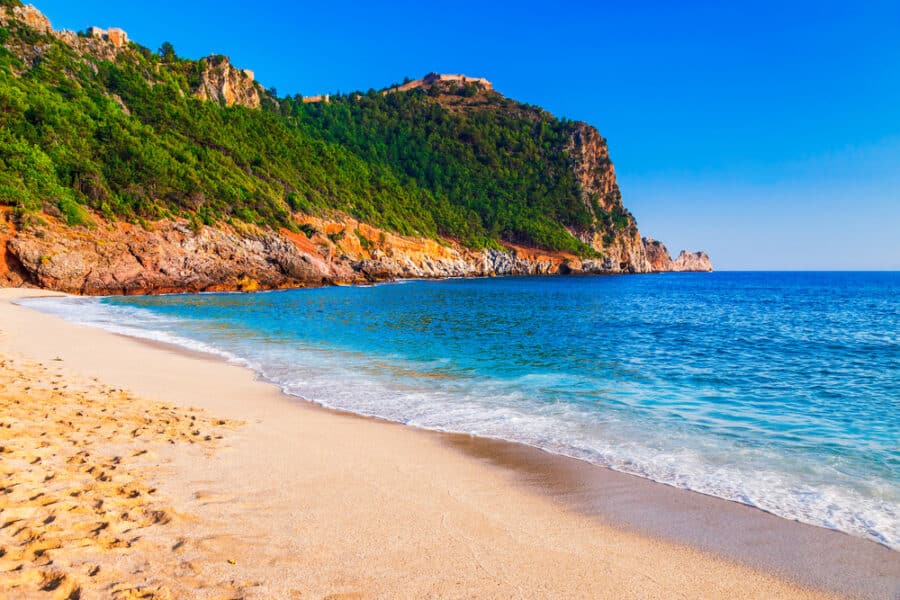 A long beach named after the Queen of the Nile herself, Cleopatra Beach, boasts golden sand and an incredible ocean. Often crowded, due to its popularity, you can pay to rent sun loungers and enjoy food from one of the many restaurants and cafes lining the beach.
Damlatas Beach
This beach is located nearby to the popular Damlatas Cave. With views over green mountains, azure waters, and even Alanya Castle, it's no wonder this is one of the busiest beaches on the coast. For those who enjoy more adrenaline filled days, there are many activities available at the beach, such as boat tours and water sports.
Oba (Orange) Beach
Stretching one kilometer long, this beach offers plenty of sun loungers and parasols, giving you a sense of privacy from beach-going crowds. If you feel peckish throughout the day, you can enjoy delicious food at one of the restaurants and cafes nearby.
Incekum Beach
A shallow beach, Incekum offers plenty of water sports for an action-filled day out. Of course, if relaxation is more your style, you can sit back and relax on the lovely golden sand.
Keykubat (Begonvil) Beach
Close to Alanya center, Keykubat Beach is the perfect place to cool down after a day exploring the city. With many facilities nearby, Keykubat Beach is ideal for those who enjoy staying by the beach until past sunset.
TRAVEL COMPANIES WE USE AND TRUST
What To Do And See In Alanya
Rich in culture and history, there are so many things to do in Alanya. However, here are some of the key sights in Alanya, Turkey:
Take A Tour Of Alanya Castle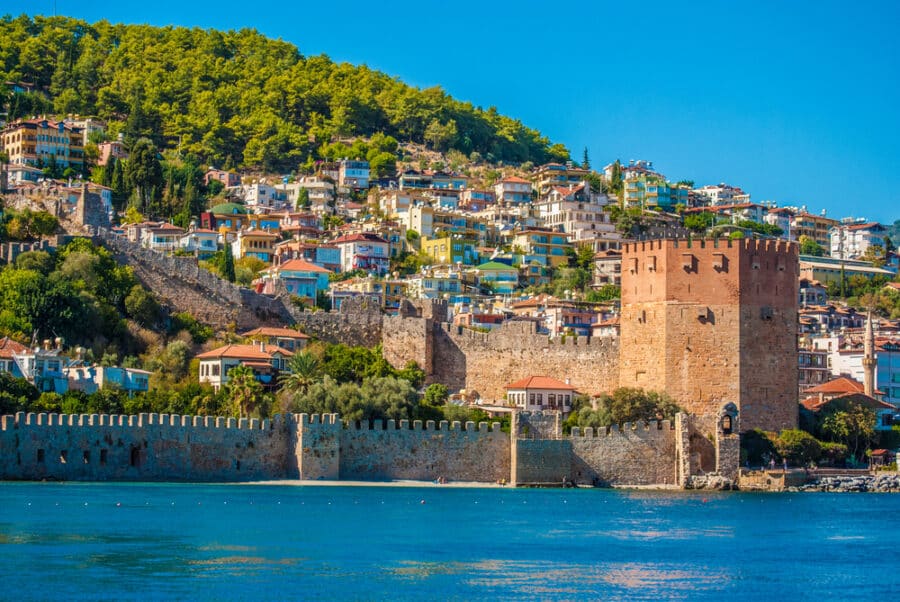 This 14th century castle is situated on top of a 250 meter hill and boasts beautiful views of the whole city. Accessible by foot or cable car, the ruins are one of the city's most important monuments.
Visit The Port
The port of Alanya is home to many important sites, including the Old Shipyard and its incredible archaeological treasures; the Red Tower with its Ethnological Museum; the historic Old Town district; and the lighthouse of Deniz Feneri.
Taking time to enjoy these sites and picturesque views out to sea is one of the best things to do in Alanya.
By night, the port also turns into the city's party center.
Marvel In The Ancient Damlatas Cave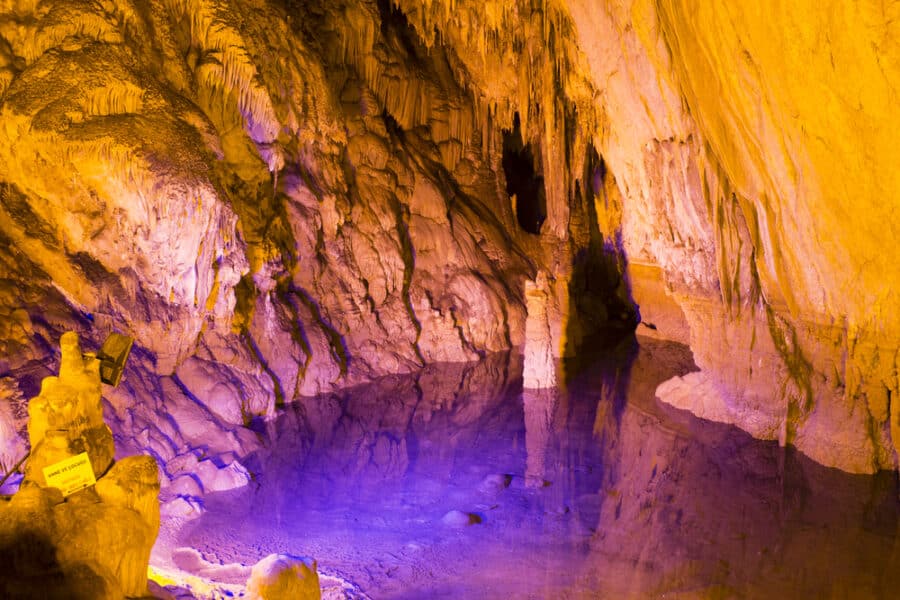 Close to the beautiful beaches of Cleopatra and Damlatas is the marvelous Dalamatas Cave. With incredible stalactites and an interesting geology, this is a great place to explore.
Explore The River At Dim Cay (Dimçayı)
Located a small distance away from Alanya city center, Dimcay is a mountain river, popular for the restaurants lining the water and the opportunity to enjoy a chilly dip in the mountain's glorious waters.
Shop At The City's Atmospheric Bazaars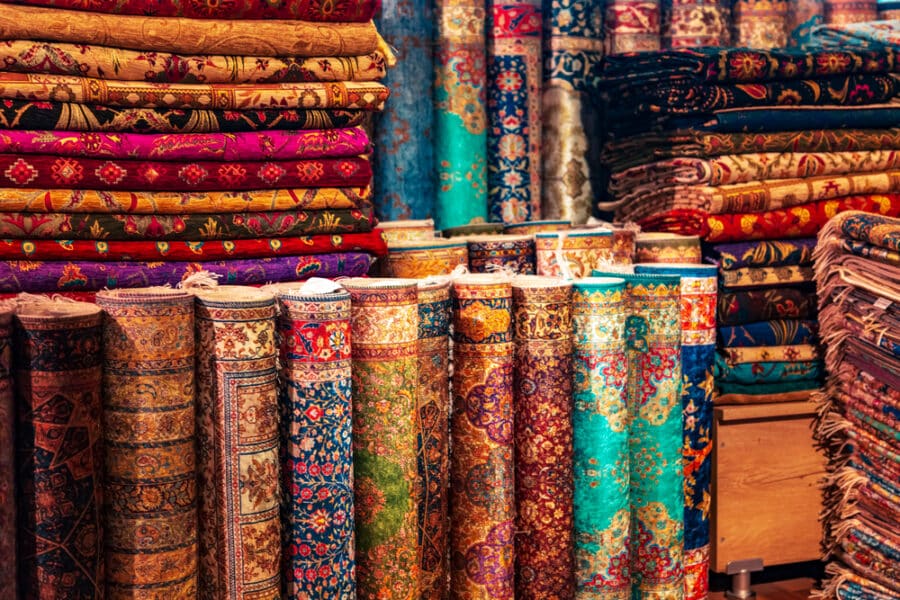 Each district in the city has its own bazaar, full of vendors selling local fresh delicacies, sweets, clothes, and souvenirs. The most famous market in Alanya is the Cuma Pazari, which takes place each Friday from early morning to 7 pm.
Nightlife
As a major tourist destination, Alanya has a vibrant nightlife with plenty on offer for all tastes. Bar Street is the main party hub in Alanya, a boulevard lined with bars and clubs where tourists and locals can enjoy the night.
BEST PLACES FOR NIGHTLIFE IN ALANYA
Bars To Enjoy A Drink: The Black Horse, Harem Cafe Bar & Aloha Tiki Bar
Clubs For Dancing The Night Away: Robin Hood, Club Summer Garden, Havana Club & Las Vegas Cafe & Bar
Where To Eat In Alanya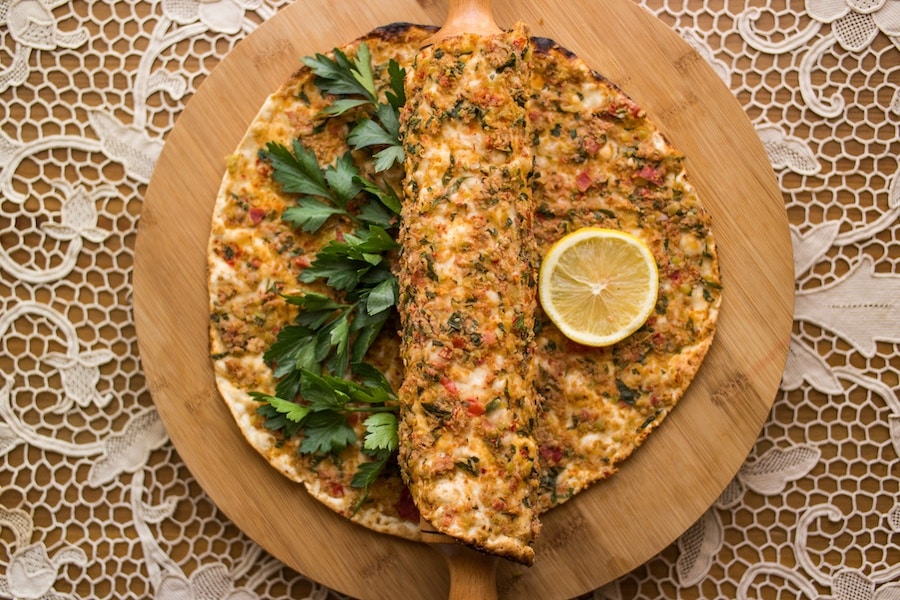 Turkish cuisine is considered some of the best in the entire world, and for a good reason. The rich spices, succulent meats, and stunning salads are a culinary treat.
While mezze is a popular way to enjoy the cuisine, there are also plenty of Turkish snack foods to try on foot, including lahmacun, pide, borek, gozleme, and simit.
As Alanya is a tourist hub, there is a great array of restaurants offering traditional food, fast food, and international fine dining.
Here is a list of some of the best in the area, depending on your taste:
BEST PLACES TO EAT IN ALANYA
Best Breakfast: Mado
Great Seafood: Alanya Balik Evit and Captain Balik Evi
Best Takeout Food: Derya Lokantasi or Flash
Great Kebab Restaurants: Kasikara or Kolcuoglu
Best Views: Panorama Restaurant and Soul of Kitchen
Local Eateries 'Lokantas': Mini Mutfak or Keskin Restaurant
Where To Stay In Alanya
BEST AREAS TO STAY IN ALANYA
Depending on your taste, there are plenty of areas to choose from in Alanya.
Harbor District
Staying by the harbor district puts you in the thick of the action, close to bars, clubs, and restaurants while providing beautiful views over the Aegean.
Old Town District
For a traditional stay, the historic old town district offers charming homestays and boutique hotels.
Cleopatra Beach Or Keykubat Beach
If you prefer to stay by the beach, then Cleopatra Beach or Keykubat Beach are the best locations. Both beaches are close to the town and easily reachable by local transport or car. These areas offer budget hotels and upscale beach resorts, many restaurants, and ample shopping opportunities.
With all this information in hand, you are ready for a great trip to Alanya, Türkiye.