Some posts contain compensated links. Please read this disclaimer for more info.
Croatian Cooking: Licitar Recipe
Ever since I stumbled across my very first Licitar Heart way back in 2000 on my very first vacation in Croatia, I have been fascinated by the history. How cute are these gingerbread like hearts? Not only are they adorable, they are protected. Listed on UNESCO's Intangible Cultural Heritage list since 2010.
Gingerbread Making from Northern Croatia began in the middle Ages, gingerbread cakes made in wooden moulds were produced by many European monasteries, this craftsmanship reached a different level in Northern Croatia and were named called Licitars.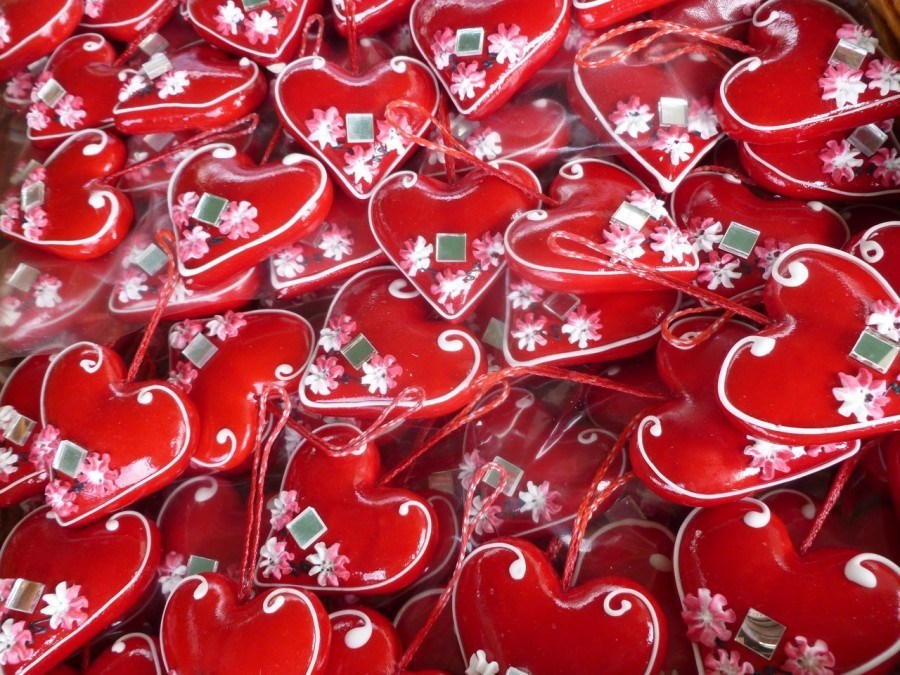 The process of making licitars requires great skill. A standard recipe of sugar, flour, water, and baking powder is used for all, but the gingerbread is shaped, baked, dried, painted, and decorated with edible colours in a never ending amount of varieties. We were privileged enough to see this first hand on a recent visit to Marija Bistrica, more on that experience coming soon!
Today gingerbread has become one of the most recognisable symbols of Croatian identity, especially in Zagreb.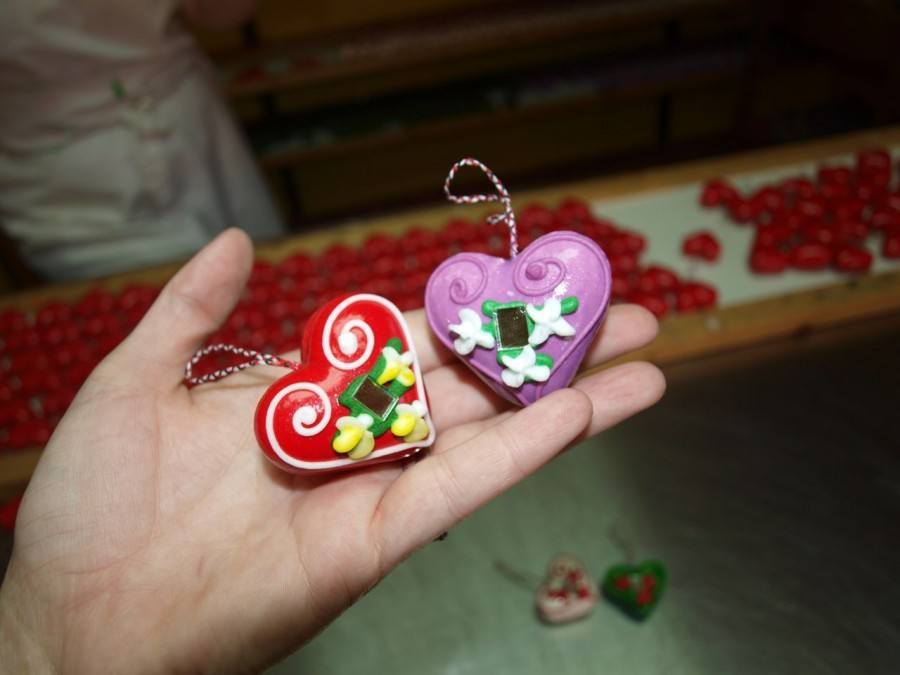 Want to know how to make a Licitar Heart? Thanks to the Zagreb Tourist Board here is a licitar recipe you can try at home.
Here is an easy-to-follow Licitar recipe.
Licitar is a sweet cake. It is made of dough which was once sweetened with honey, though now sugar is used as it's an inexpensive ingredient.
Ingredients
1 kg sugar
600 ml water
30 grams gingerbread yeast (ammonium bicarbonate)
2 kg all-purpose flour
1 kg gelatine
3 litres of water
Edible colouring
Gelatine
Sugar syrup
Potato flour
Edible colour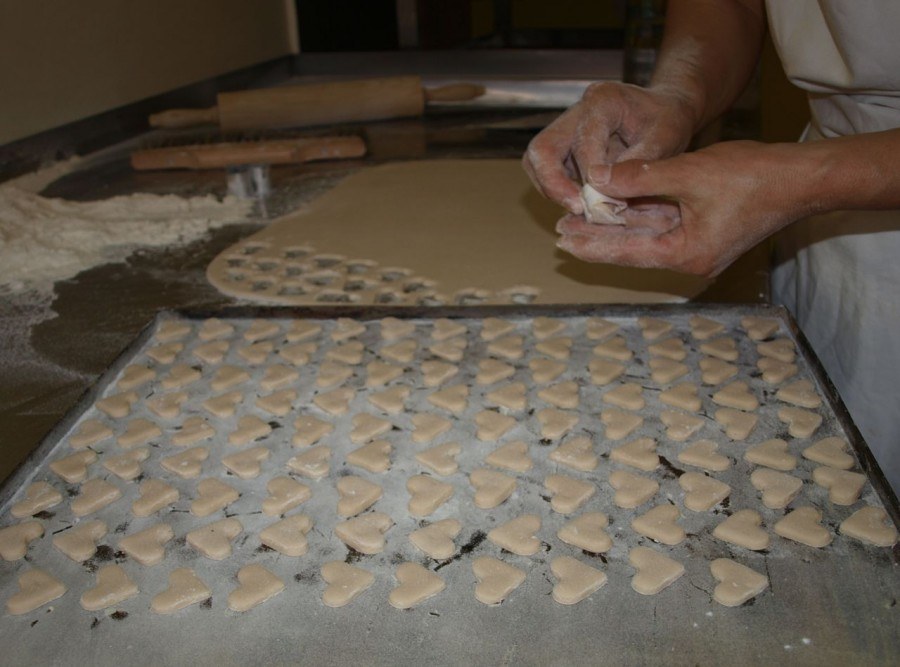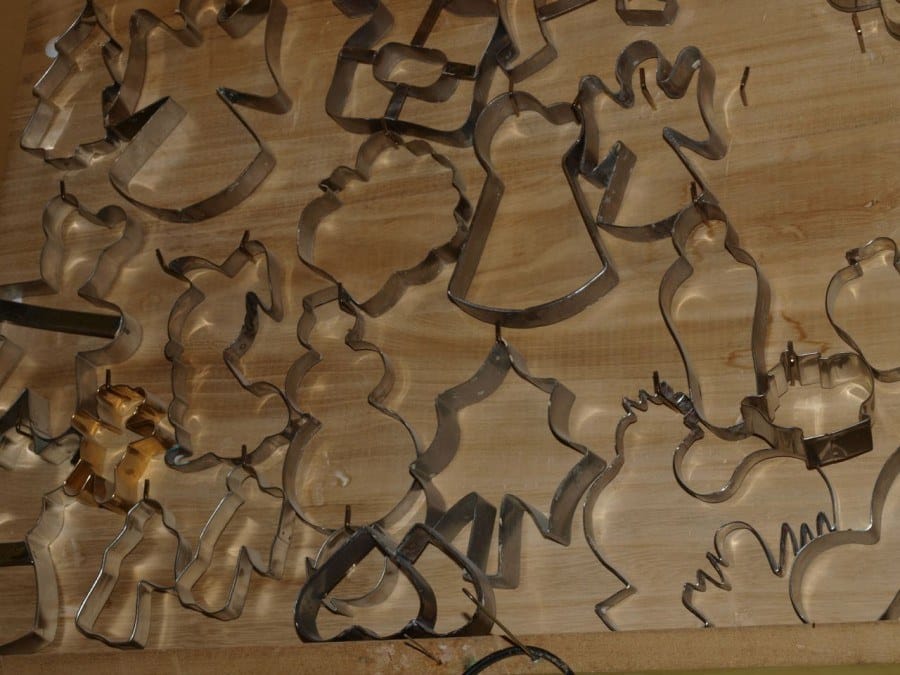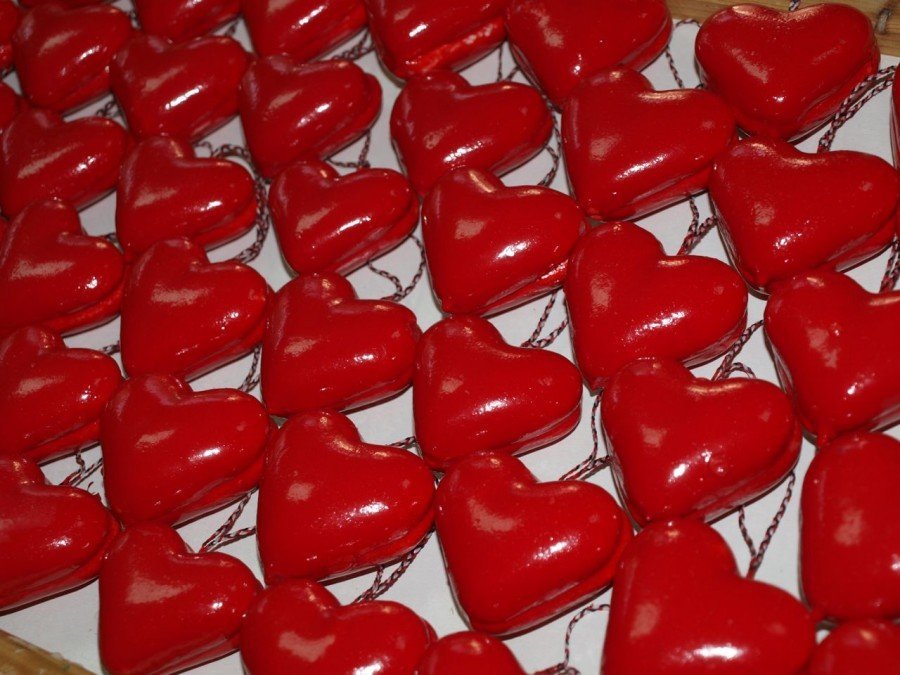 Licitar Recipe
Mix together the dough ingredients, and let it stand for about eight hours. Knead the dough again and roll out on a table with a rolling pin. C
Cut the gingerbread with the gingerbread moulds and place on greased and floured baking pan. Preheat oven to 300ºC and bake gingerbread for 8 minutes. After baking, remove excess flour from the gingerbread and leave to dry for several days.
Soak the gelatine in water, mix well and cook in a double boiler until thick. Add colour. Dip the smaller licitar shapes into the glaze, remove them and hang them to dry (at least one day). Add the glaze to larger licitar shapes using a pastry brush.
To decorate the licitar, combine the ingredients and fill a pastry bag and add the desired nozzle. When the decorations are dry, the licitar is finished.
Note: We have not yet tried this recipe and are republishing it from the Zagreb Tourist Board's files. If you have any questions you can tweet or facebook them to ask.
Let us know if you give this Licitar recipe a try and how it turns out.
Share