Some posts contain compensated links. Please read this disclaimer for more info.
A Guide To The National Parks In Bosnia And Herzegovina
In recent years, tourism in Bosnia and Herzegovina has grown exponentially. As more and more travelers discover its amazing cultural heritage, from Sarajevo museums to Mostar's Old Bridge, the country's tourism footprint continues to expand. Another reason to visit this near-landlocked country in the Balkans are the three amazing national parks in Bosnia and Herzegovina.
Although Bosnia and Herzegovina may not be the most well-known nature destination, there are some truly spectacular places to explore. From gorgeous waterfalls and beautiful rivers to pristine forests and the towering Dinaric Alps, the country's diverse landscapes offer a wide variety of outdoor activities.
3 National Parks In Bosnia And Herzegovina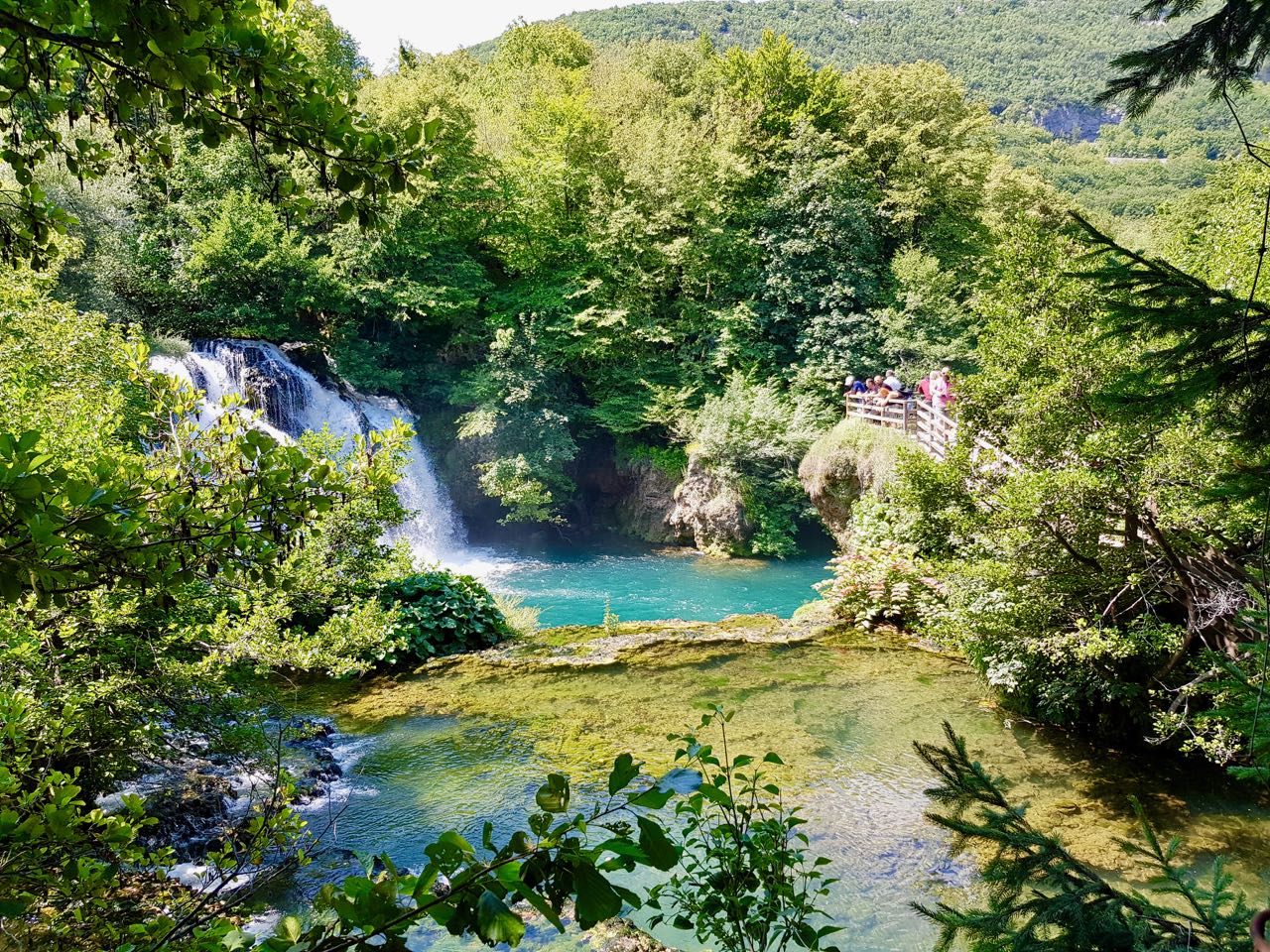 The epitome of natural beauty in Bosnia and Herzegovina, its tripartite of beautiful national parks should be your priority if you'd like to enjoy some of the Balkans' great outdoors.
Additionally, these Bosnia and Herzegovina national parks not only preserve natural resources but also encompass several cultural sites. In short, they're great places to learn about the Bosnian culture and identity, the nation's people and history, its biodiversity and wildlife.
Besides nature conservation and the protection of cultural heritage, the national parks of Bosnia and Herzegovina are of huge economic importance, too. They play an important role in the country's socio-economical development, thanks mainly to their generation of income through tourism.
Bosnia's three national parks are spread out across the country, from the southeastern border with Montenegro to the northwestern border with Croatia and the country's north-central region.
So, if you'd like to visit all three of them, you'll have to go on a road trip around Bosnia-Herzegovina. Not that that's a bad thing, of course! If anything, it's a great opportunity to get to know this fascinating (and often underrated) Balkan country a bit better.
Sutjeska National Park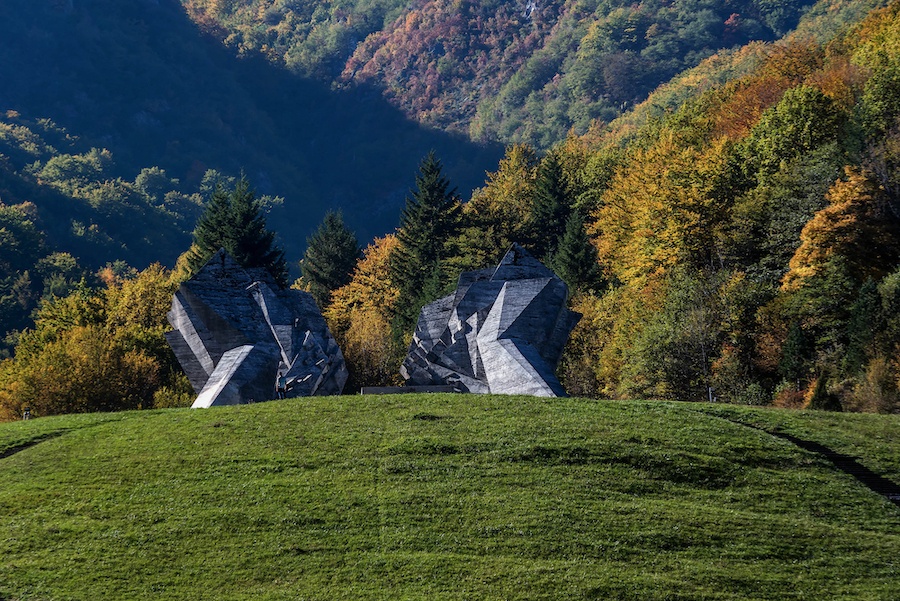 Sutjeska National Park is the oldest national park in Bosnia and Herzegovina, founded as early as 1962. Known for being the setting of the Battle of the Sutjeska in World War II, the park lies along the border with Montenegro in the country's southeast.
It's home to the Maglić massive, which with its height of 2,386 meters is the highest mountain in Bosnia and Herzegovina.
The park also encompasses several other mountains over 2,000 meters high, for example, Volujak, Bioč, and Lelija. Directly across the border in Montenegro and neighboring Sutjeska lies Durmitor National Park, which is one of the greatest Balkan national parks and a UNESCO World Heritage Site.
Sutjeska National Park, not incidentally, is also home to an area of immense natural significance. The Perućica Forest Reserve is included on UNESCO's Tentative List for consideration as a World Heritage Site.
This forest area is so important because it's one of only two surviving old-growth forests in Europe. It's also Europe's largest nature reserve of its kind. Numerous trees are 300 years old or even older, while the age of the forest itself is estimated at 20,000 years.
Another beautiful natural attraction in this Bosnia and Herzegovina national park is the Skakavac Waterfall, which actually lies within the Perućica Forest Reserve. With its height of 75 meters, it's one of the tallest waterfalls in the country.
Three large rivers form the main waterways through this majestic park. The Piva and Drina Rivers make up its northwestern boundary, while the Sutjeska River—the national park's namesake—is the main river basin within the park. Additionally, there are also nine glacial lakes, most notably gorgeous Orlovačko Lake.
The mountains, lakes and ancient forests harbor a wide variety of wildlife. Patient and/or lucky visitors might spot Balkan chamois, boar, wolves, brown bears or golden eagles. Other outdoor activities in Sutjeska National Park include whitewater rafting, rock climbing and fishing. Additionally, Sutjeska is also one of the best hiking destinations in the Balkans.
Kozara National Park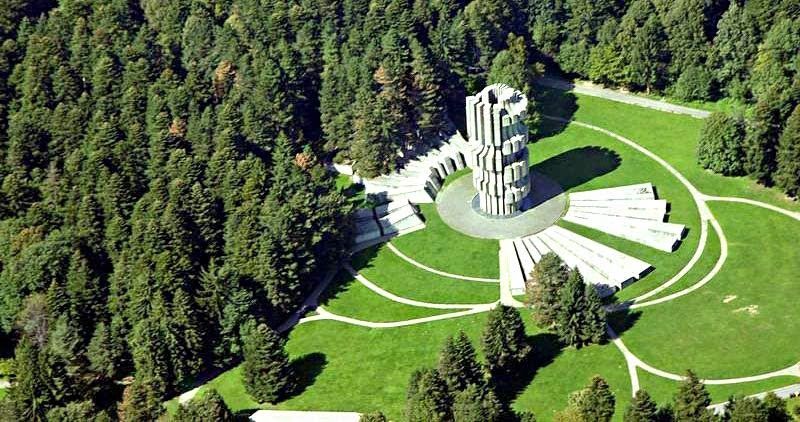 A lush forested area of hills and river valleys in the northern part of Bosnia and Herzegovina, Kozara National Park was established in 1967. It lies surrounded by four major rivers—the Sava, Una, Vrbas and Sana.
It consists of rolling meadows, dense woodlands and low hills, none of which exceed 1,000 meters in height. Nicknamed the "Green Beauty of Krajina", Kozara National Park is a fantastic outdoor destination throughout the entire year.
The verdant hills offer various outdoor activities in summer, ranging from mountain biking and rock climbing to hiking, hunting and herb picking, while winter comes with excellent winter sports opportunities. Waterfalls roar in spring and fall brings amazing autumn colors.
This is arguably the most quaint and laidback of all three national parks in Bosnia and Herzegovina. There are no spectacular mountains or whitewater rivers, but instead, you'll find peaceful woodland scenery. It's a great place to unwind and reconnect with nature in peace and quiet.
Una National Park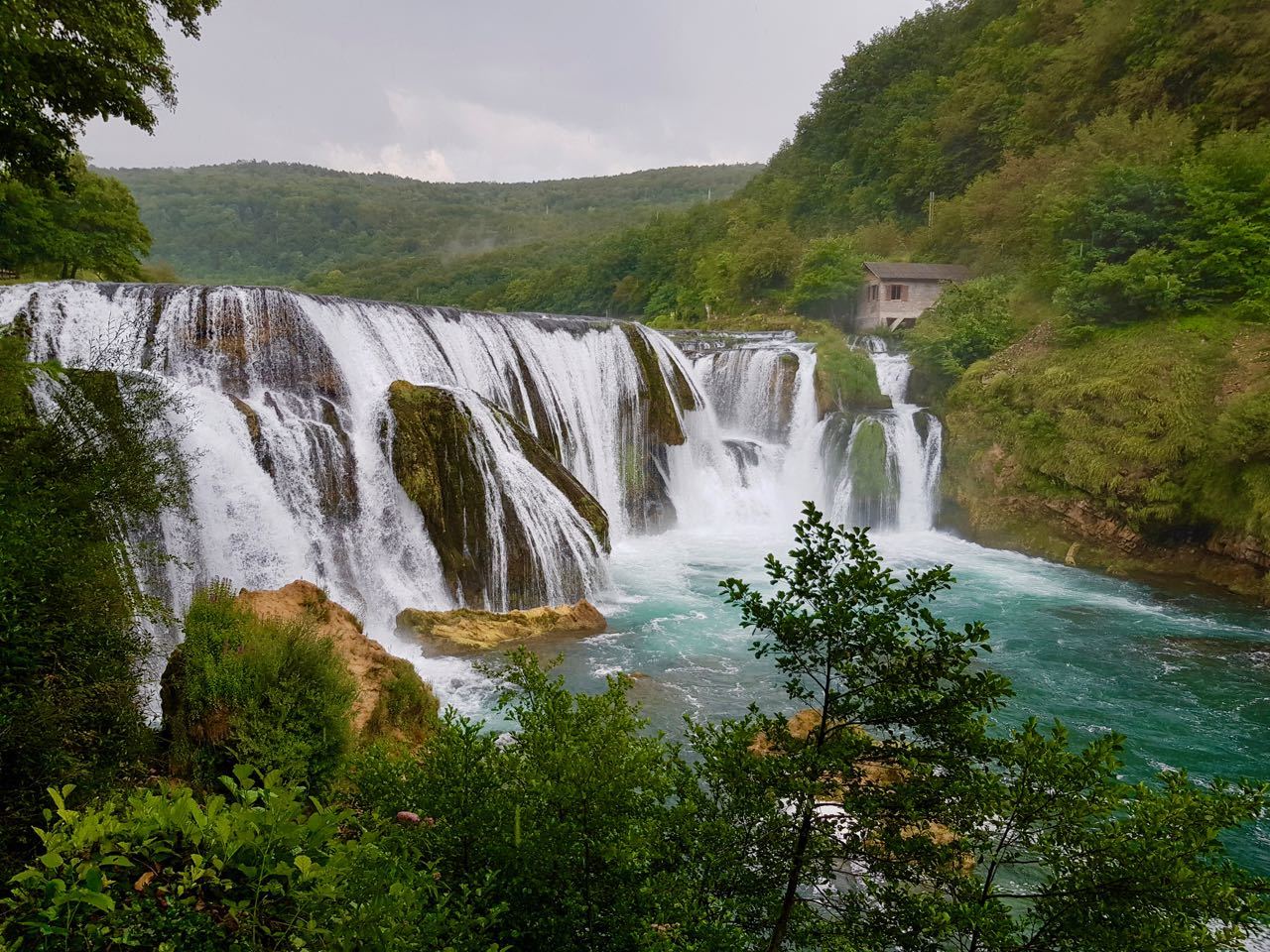 Established in 2008, Una National Park is the youngest of the three national parks in Bosnia and Herzegovina. The park encompasses the Upper Una and Unac Rivers as well as the source of the famous Krka River.
The park protects and preserves a wide variety of features, from the area's extraordinary flora and fauna to riverbank woodlands and waterfalls to cultural and archaeological and cultural sites. It's Bosnia's heritage, both natural and cultural, in a nutshell.
As you might suspect, there are plenty of things to see and do in Una National Park. Situated along the border between Bosnia-Herzegovina and Croatia, the vast majority of the park lies in Bosnia and Herzegovina. It's one of the country's leading natural attractions. It's arguably even the greatest one because of that accessibility from the ever-popular Croatia, which draws in thousands of additional visitors each year.
Water is without question the park's main attraction, the very reason the park exists and the source of its sheer beauty. Three rivers form the heart and arteries, the life and blood of Una National Park—the Upper Una, Unac and Krka Rivers.
The namesake of the national park, the Una River is the most significant natural treasure in the area. Originating as a karst spring, the stream quickly swells and falls, featuring gorgeous travertine waterfalls—comparable to Croatia's Plitvice Lakes. The river's waterfalls are absolutely glorious and a major attraction.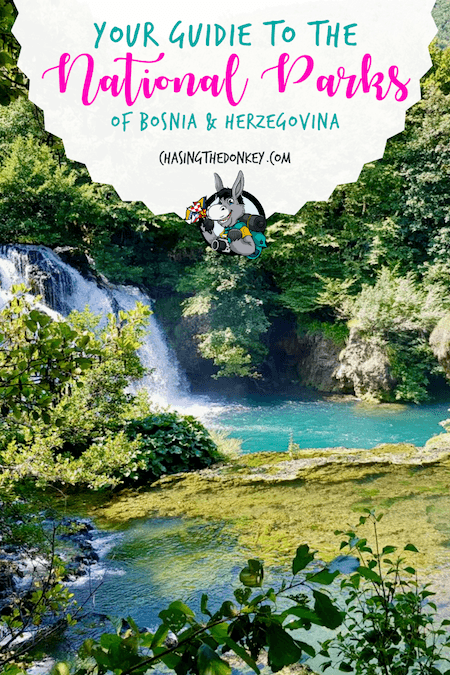 The Unac River, on the other hand, is of a very different nature. This exceptionally pure river is the first main tributary of the Una River, flowing through a gorge and filled with fish.
Forming the border with Croatia for about 5 kilometers, the Krka River is much smaller—this is its source region. If you're interested in seeing how truly spectacular this river gets further downstream, you should definitely visit Krka National Park in Croatia.
A region characterized by pure rivers, ancient forests and karst formations, Una National Park also boasts a tremendous variety of wildlife. In fact, it's one of the most biodiverse areas in this part of Europe.
From more than 100 bird species and about 30 fish to various mammals, such as otters, bats, and deer, numerous animal species call the park home. Moreover, this is one of very few places in Europe where the continent's three largest predators still roam: wolves, lynx, and bears.
In addition to all this natural wealth, there's also a fascinating cultural-historical side to Una National Park and its surroundings. From archaeological sites and a number of fortresses to various religious buildings and medieval towns, culture and history buffs will definitely find something that tickles their fancy in this wonderful national park in Bosnia and Herzegovina.
All you have to do now is decide – what one of these national arks in Bosnia & Herzegovina will stop at first?
More Bosnia & Herzegovina Travel Blogs
Share