Some posts contain compensated links. Please read this disclaimer for more info.
Tips To Be Gluten Free In Croatia
Traveling gluten free is a challenge no matter the destination. Not only do you have to navigate your diet but when traveling you have to factor in language barriers and even the chance that gluten may not be a familiar term other native languages. It can be a stressful situation no matter the destination.
Croatia is a hot spot in the European travel scene. From sprawling beaches to its charming people and overall sunny weather, Croatia is rapidly growing in popularity.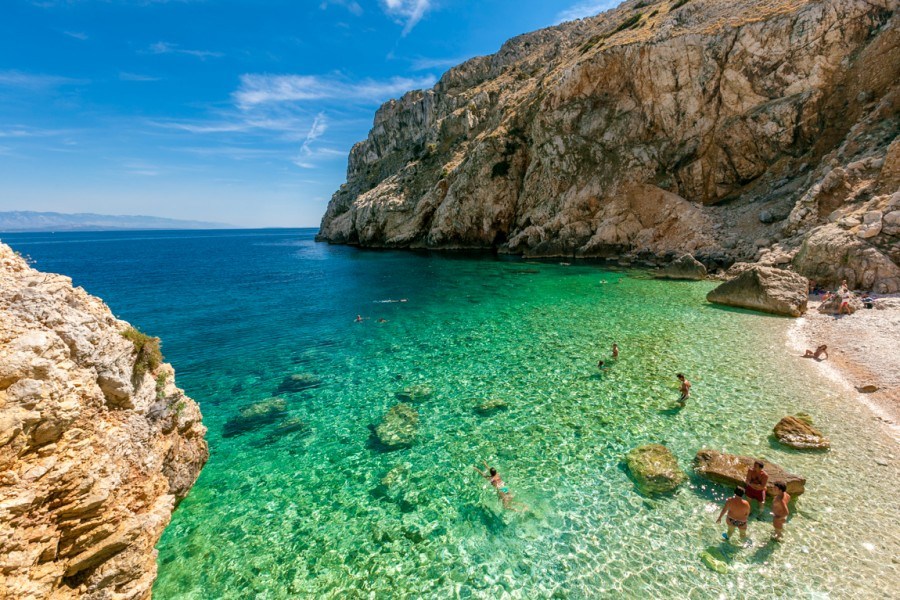 Local cuisine is top notch as well! Croatian cuisine is a melting pot of its neighbors. Goulash, schnitzel, and strudel are popular Austrian and Hungarian dishes that have made their way into Croatian restaurants.
Mediterranean and Greek flavors are also heavily present, and due to much of the country being spread along the coast of the Adriatic sea, seafood makes up much of the country's gastronomic fare. Sampling a famed truffle risotto or Istrian ham when in the Istria region in the northern part of the country is always at the top of a foodie's list.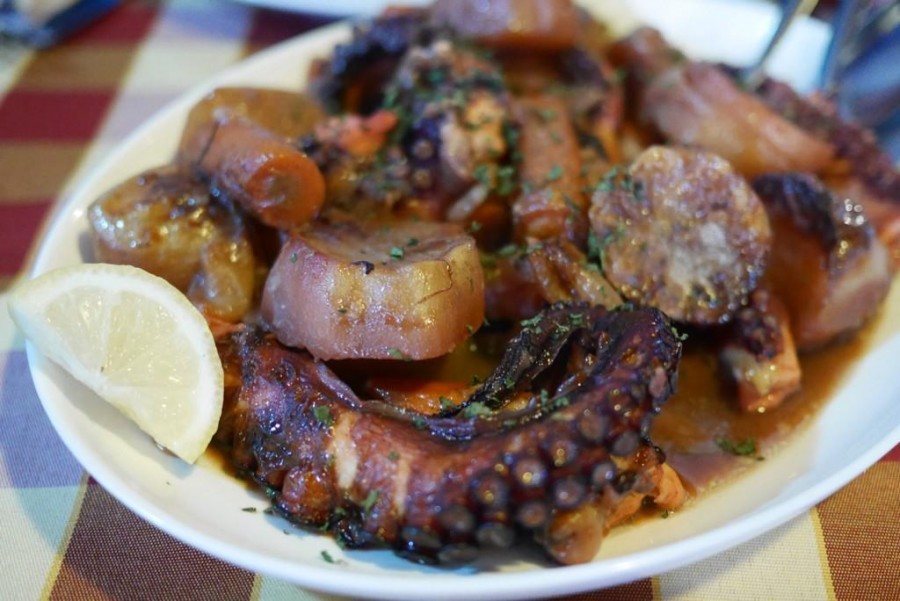 Luckily, in Croatia, like neighboring Italy, Celiac Disease is widely known, understood and taken seriously. Although actually finding gluten-free meals will be a bit more of a challenge.
How to Navigate Croatia's Food Scene as a Celiac?
Opt For Airbnb
Breakfast can be a bit challenging in hotels with many offering buffets that are a cross contamination nightmare. Opt for an Airbnb rental with a kitchen, which will give you the option to prepare meals at home that are safe. Don't eat all of your meals at your rental, however, as venturing out for some dishes is well worth it.
Be sure to pack a few of your favorite gluten-free snacks from home to munch on in a pinch!
If you use this link here, you'll get a welcome credit from Airbnb (as so will I)
If you're new to Airbnb, you'll get between $20-$35 off your first booking. If you already own an Airbnb account, you need to enter a new email address in order to redeem the free credit.
Shop The Supermarkets & Pharmacies
Supermarkets will typically be stocked with a few specialty gluten free products and are often well marked. The labeling is easy to recognize after a quick search online. Pharmacies and drug stores often will also stock gluten free products and oftentimes may have a better selection than neighboring supermarkets.
Look for stores like Muller, DM, and Bio&Bio which have a big gluten-free range to choose from.
Learn Key Phrases for Dining Out
When explaining a gluten allergy in restaurants, there are a few key things to remember. First, gluten free may not be a recognizable phrase. Make sure you explain that gluten free means no flour, barley, rye, etc. Waiters and chefs may also be unclear as to whether rice, potato or other flours or even dairy are ok, so try to clarify that as well when necessary.
Here Are A Few Phrases To Help:
Gluten free: bez glutena
No wheat: bez pšenice
No flour: bez brašna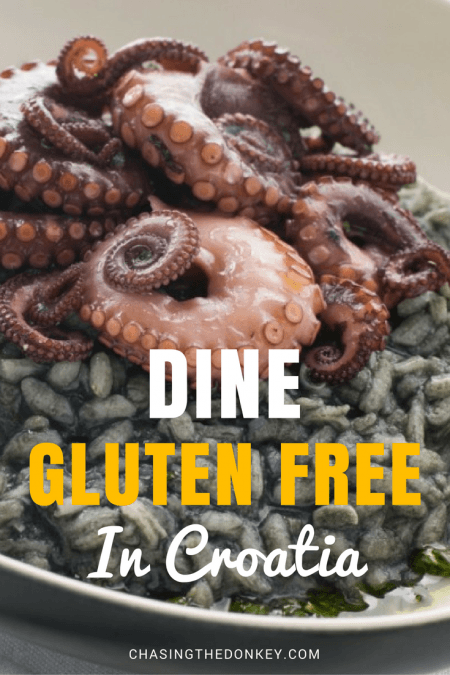 The best thing to do is print off a Croatian gluten free card to be able to give to the waiter and chef. Make sure the card contains all of the common ingredients that those following a gluten free diet aren't able to consume.
Make sure to be patient. Staff at the restaurants are willing help to ensure you eat a safe meal, but they may not know what you mean straight away. That said, a fellow blogger told me that most restaurants were very knowledgeable and accepting on her trip back in 2015. This could be because Croatian cuisine is naturally gluten-free friendly.
Dine On Seafood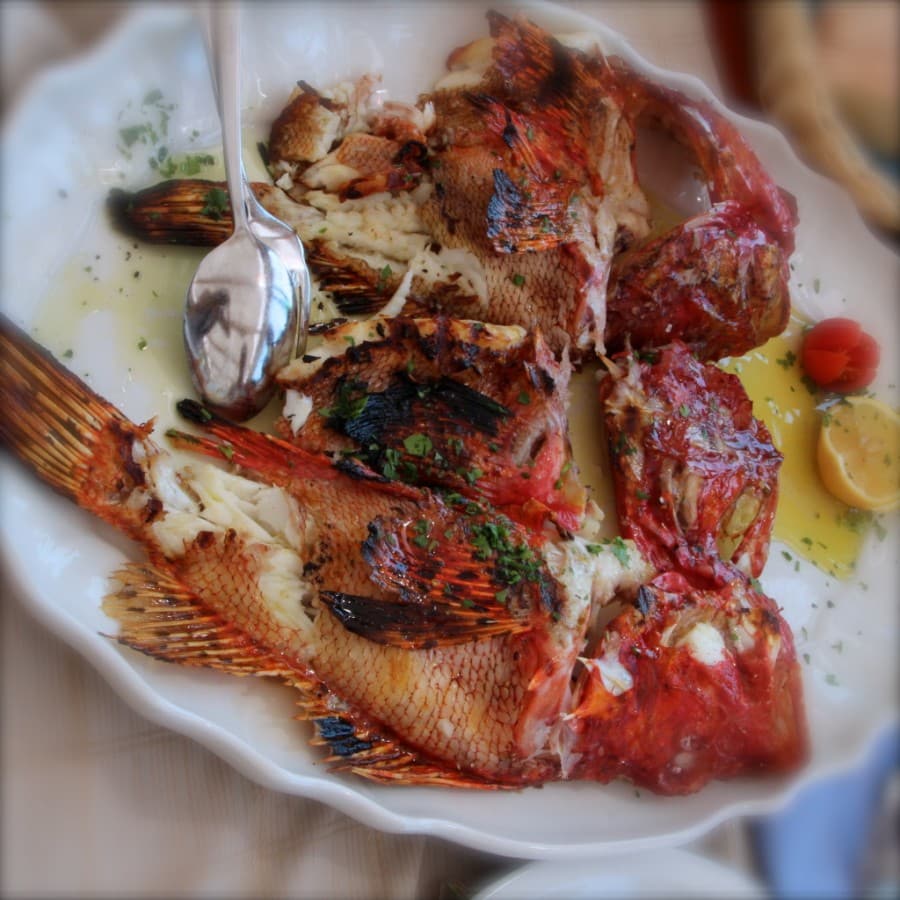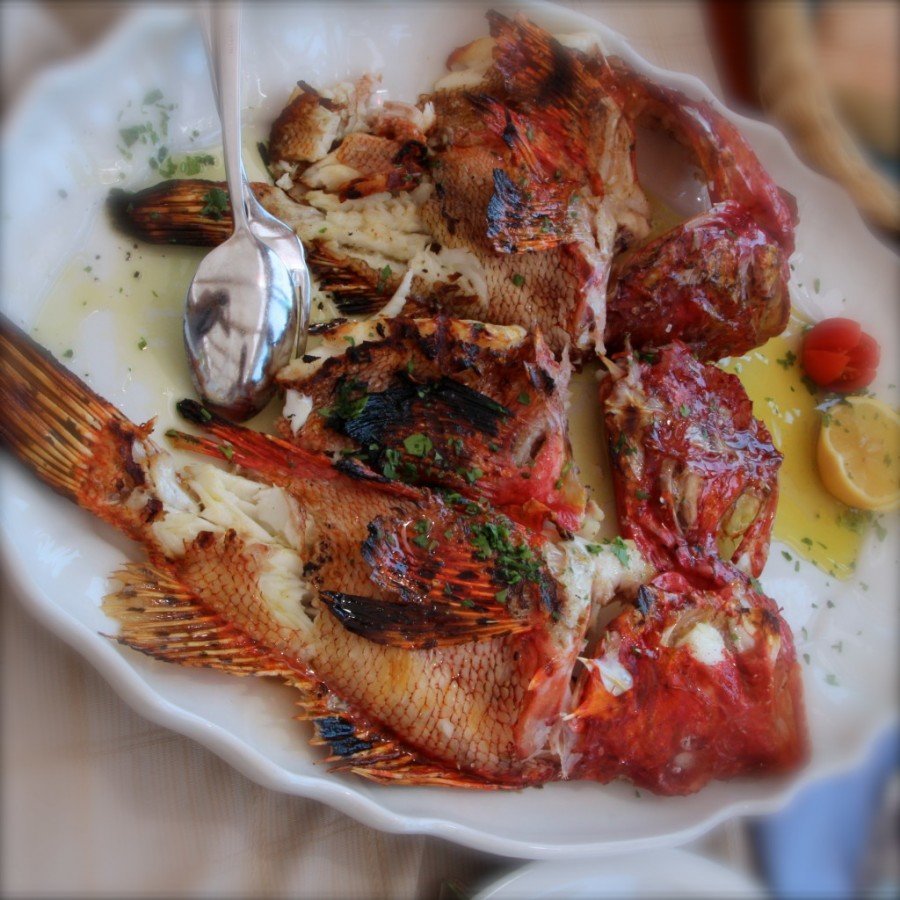 Seafood is wildly popular throughout Croatia, but especially in the coastal regions. Many seafood dishes will be completely safe for those following a gluten-free diet. Seafood risotto makes a perfect starter dish, followed by a freshly caught whole fish either baked or grilled and served with simple potatoes and spinach. Want a late afternoon snack? Try slurping some mussels in a delicious white wine sauce – absolutely delicious!
Beware Of Breadcrumbs
Croatians love to sprinkle breadcrumbs on dishes like Skampi na buzaru. Check your meal for breadcrumbs prior to diving in. Many meals also have bread and breadcrumbs used as fillers to puff up dishes so always ask at restaurants.
Eat Like a King in Dubrovnik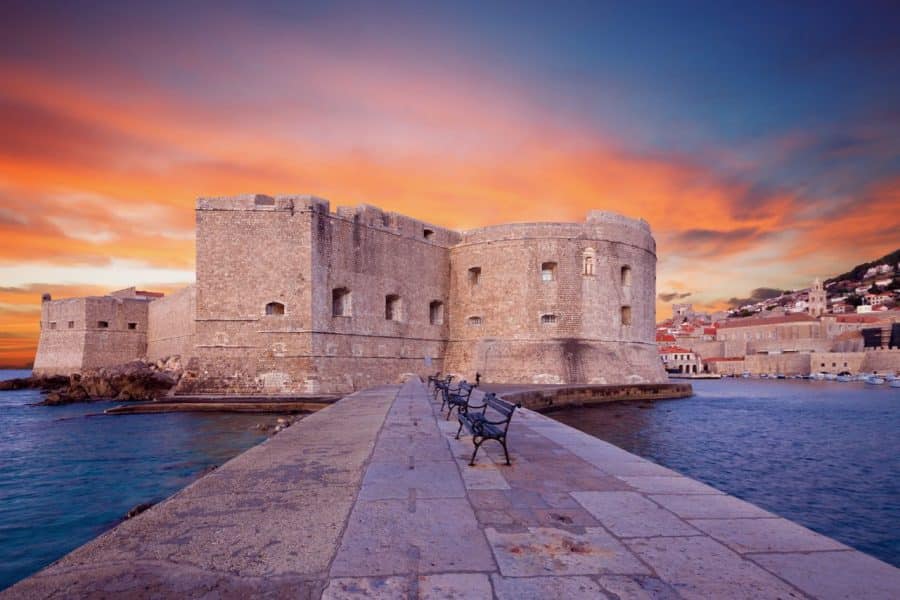 Dubrovnik is home to many restaurants known for their gluten-free choices so make sure to take advantage of any time spent there. Most tourist towns along the coast will also have widely spoken English which will make describing your dietary concerns easier.
Planning a trip to Croatia gluten-free doesn't need to be a headache or a worry. With a few key tips and a gluten free card, you can set out to explore the country without any tummy woes. Stick to fresh, simple ingredients and seafood and when in doubt choose a risotto (try the infamous black squid ink varietal!) to make eating gluten free a breeze.
Have you had success eating gluten free in Croatia? We'd love to know the restaurants you tried!
Share