Greek Island hopping has become quite the fashion, but it's certainly nothing new. For many years, keen travelers have been hopping from island to island, exploring the different vibes on each one.
It's a false idea to think that if you've seen one Greek Island, you've seen them all. They're all subtly different in their own ways, which means checking out as many as possible is a must-do!
The Cyclades Island group is home to one of their most famous Greek islands – Mykonos. But, not everyone chooses to stay on the famous island and may want to visit. So, if you're staying on Iso, another beautiful Cyclades island, and you want to visit Mykonos or even hop over for a more extended stay, how do you do it? And how do you get back from Mykonos to Ios?
The Greek Islands have a very extensive ferry schedule that runs between close-by islands, and these two are very well connected, and in this case, you need the Mykonos Ios ferry info.
Ios to Mykonos Ferry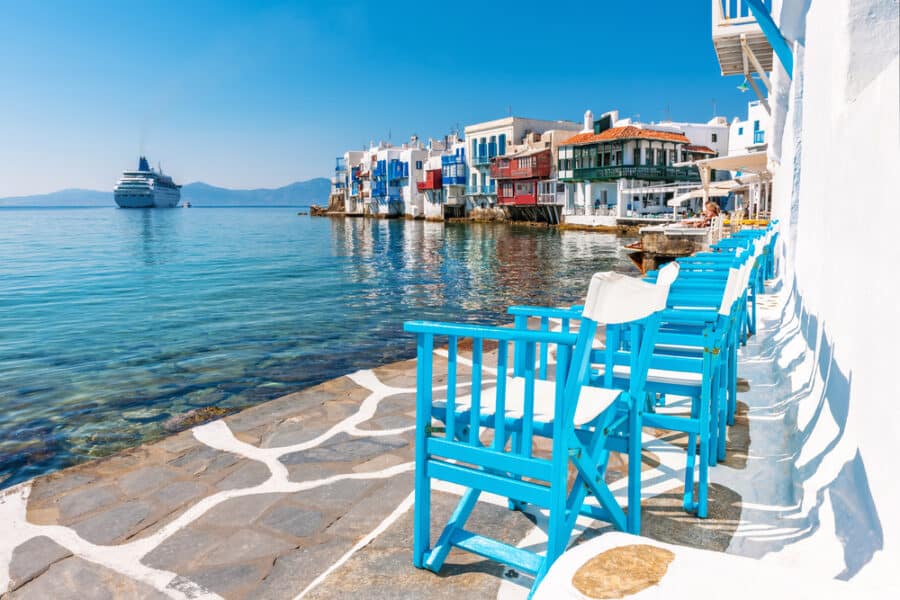 The Ios to Mykonos ferry schedule connects Cyclades islands, and two companies dominate it – SeaJets and Golden Star Ferries. Weather permitting, the ferry service runs all year round, but it is far less frequent during winter than in summer. Prices also vary according to the time of year you're booking and how far in advance you can book.
It is possible to take your car over with you, but most travelers taking this route will be on foot.
You can book from the local ferry office at the port in Ios (or Mykonos) or book online. It depends on which suits you best or how far ahead you plan.
You will find that ferries back to Iso from Mykonos are more frequent, but more on that shortly! If you choose to travel with SeaJets, your journey will take 1 hour 25 minutes, and there are ten ferries per week. Golden Star Ferries has a longer sailing time, at 2 hours 40 minutes, and they sail seven times per week.
The earliest ferry from Ios to Mykonos is around midday, with times changing depending on the time of year.
TRAVEL COMPANIES WE USE AND TRUST
Ferry From Mykonos To Ios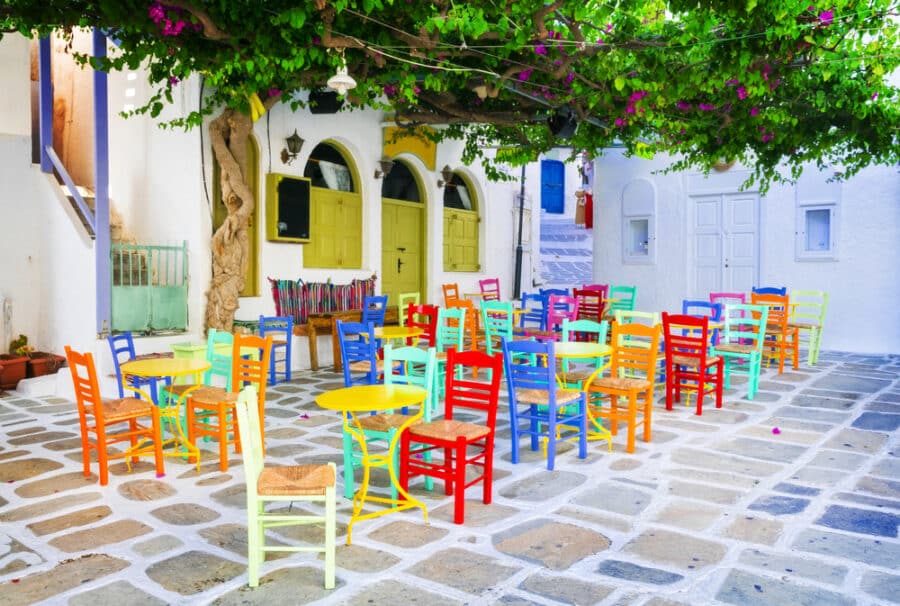 There are many crossings per day during the summer months on the ferry from Mykonos to Ios. In total, there are four daily crossings per day during the peak summer months. Again, ferry services are run by either SeaJets or Golden Star Ferries.
The Ferry Mykonos to Ios is run by Golden Star Ferries and will take 1.5 hours. The Mykonos Ios ferry by SeaJets will get you there a little faster, at 1 hour and 5 minutes. The earliest ferry is at 8.45 am, and the last one back is at 12.40.
The ferry from Mykonos to Ios tends to be limited to the high summer season only, although there are sporadic crossings in winter, weather depending.