Privacy & disclaimers →
Croatian Tomato Soup With Grated Dough – Juha Od Rajčice s Taranom
Here is yet another traditional Croatian recipe, and this time it's for tomato soup! Tomatoes are one of the vegetables that grow very well in our area, so almost every family that has their own garden will grow tomatoes.
At the end of their season, which is at the begging of autumn, many people make their own tomato sauce and salsa with an abundance of leftover tomatoes.
This recipe is one really great way to use that tomato sauce and to make one extraordinarily soul-warming soup for cold winter days.
You only need a few ingredients and half of hour of your time to get this delicious meal served on your dinner table.

To add to the soup, I will show you how to make "tarana." Tarana is a type of grated dough that can substitute the dumplings or noodles in the soup. It's effortless to make with only two ingredients, and once made, you can store it for a few weeks in an air-tight container.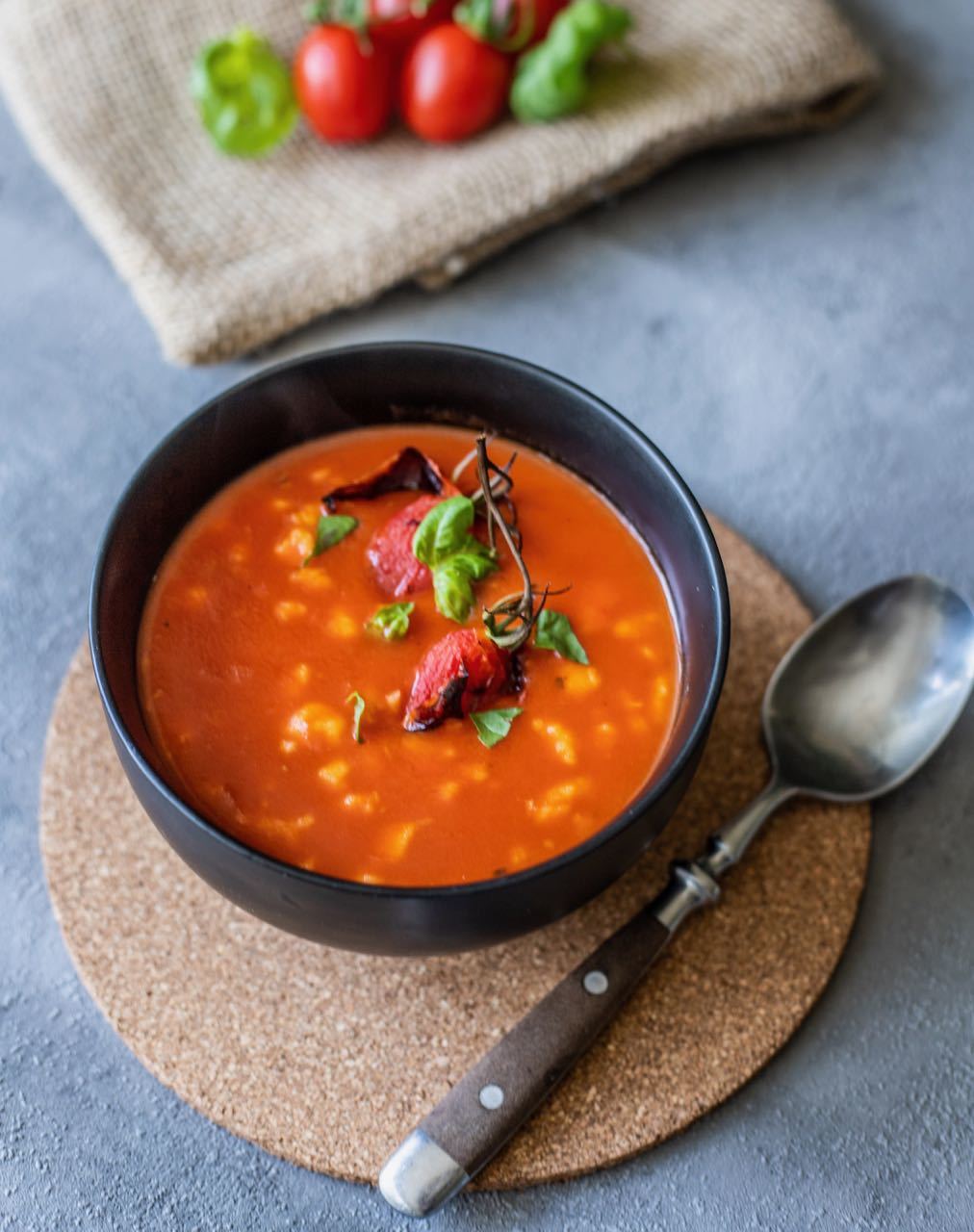 Both of my grandmas used to make tarana, but they had totally different ways of using it. One of them used to put it in the soup just as I will in this recipe, but the other grandma used to cook it in milk and serve it like that with some sugar for dinner or even for breakfast. As kids, we just couldn't decide which way of serving we like more because both of them were so tasty.
Croatian Tomato Soup With Grated Dough Juha Od Rajčice s Taranom)
To make this Croatian tomato soup, you only need a few ingredients and half an hour of your time to get this delicious meal served on your dinner table.
Ingredients
The Soup
700 ml tomato passata (pasirana rajcica) (3 cups)
1 L water (4 1/4 cups)
1 red onion
2 cloves garlic
Salt & pepper
1 tsp. sweet paprika
2 Tbls. all-purpose flour
1 Tbls. oil or pig fat
The Tarana
1 egg
100 g all-purpose flour (2/3 cup)
Instructions
The Soup
Dice the onion, or even better, shred it so it becomes almost like a paste and sauté it in oil or pig fat until it starts to become a golden color
Use a garlic press for the garlic and add it to the pot with the onion, saute it for 1-2 minutes
Now is time to add the flour and paprika. Using a hand whisk, stir the flour into the oil and slowly start with adding the tomato sauce and water
Stir everything well, add the spices and cook it for few minutes until it starts to boil
Leave to rest while you make the "tarana"
The Tarana
Simply add the flour to the bowl and add one whole egg. Mix it with your hands until you get one hard ball of dough.
Put it in the fridge or even to the freezer for half of hour
After the dough has cooled down you can begin to shred it using a hand grater typically used for cheese. Dust the grated dough with flour and let it dry for around ten minutes before cooking
If you would like to store it for later, then you need to leave it to dry for a few hours, or better still over the night
Now return the soup to the stove and begin to warm it again and add in the tarana (as much or as little as you wish), cook it for around 8-10 minutes
Notes
Serve it warm with few baked small tomatoes with fresh basil leaves or even with some cheese croutons.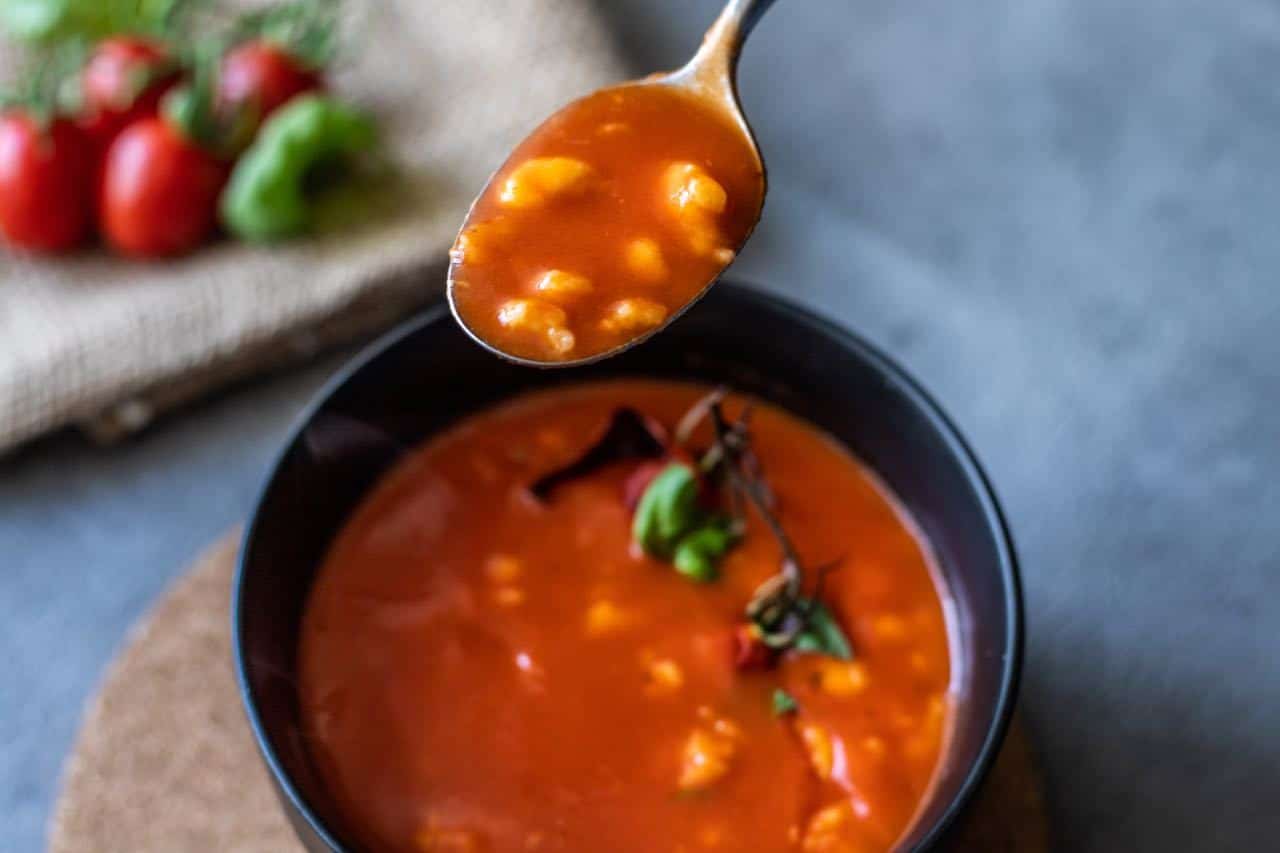 More Tasty Croatian Recipes