Privacy & disclaimers →
A Guide To Cetinje, Montenegro
Montenegro is a country that is fast becoming a major tourist hotspot. It's a country that has a huge amount of natural beauty and lots of history to explore too.
While most people head to Podgorica, the capital city, it would be wrong to miss out on the beauty and history that you will find in Cetinje.
Where Is Cetinje?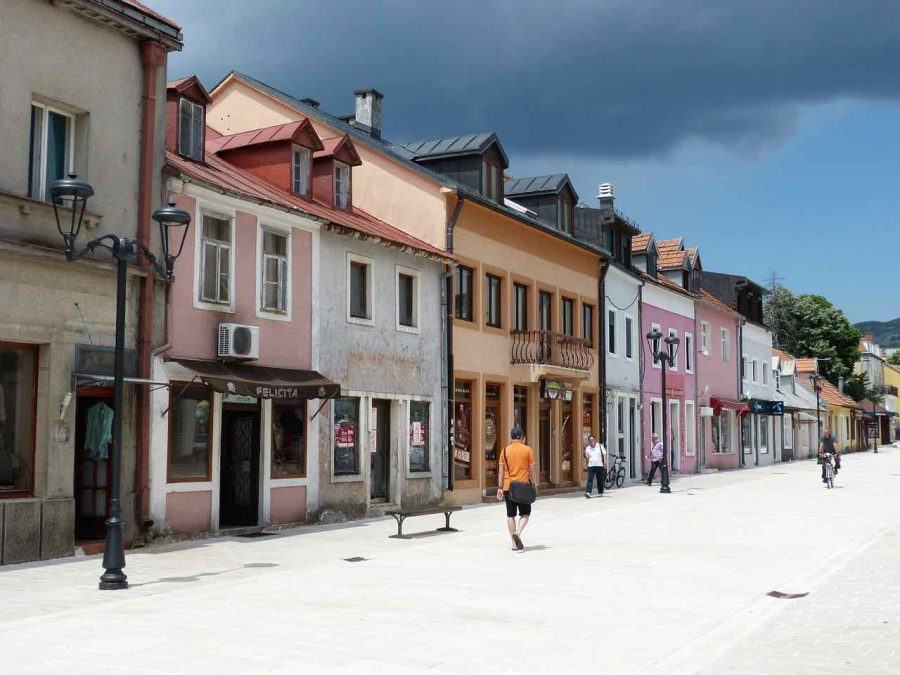 While Cetinje is a city, it's a pretty small one and it's stunningly beautiful. It used to be the royal capital of the country and is also the official residence of the President of Montenegro. It's worth visiting for that alone!
Many people still regard Cetinje as the historical capital and certainly the second city of the country. The architecture in the city dates back to around the 15th century and you'll also get the chance to see real life going on around you, as Cetinje isn't the most touristic city you'll ever visit.
Things To See & Do In Cetinje
Despite the fact that Cetinje isn't hugely touristic, there are plenty of things for you to see and do. Again, that is a good thing because it means you get to explore local life and see the city in a new light. That's what travel is all about.
Here are a few must-visit spots you should add to your Cetinje list.
Lovcen National Park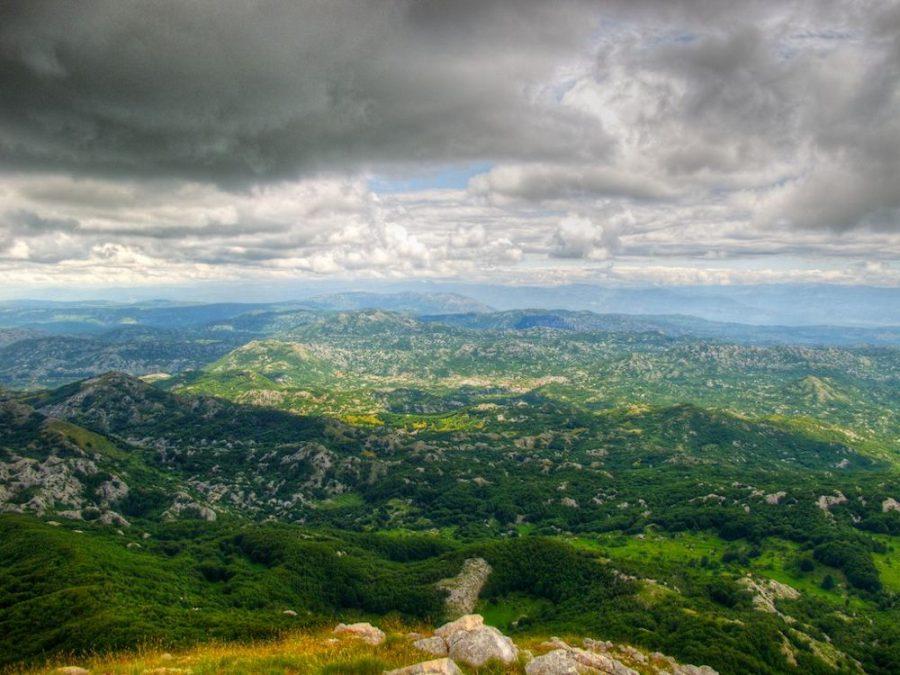 Fans of nature should certainly head to Lovcen National Park, packed with fauna and flora and views to explore. There are more than 2000 different types plants in this park alone!
Njegos Mausoleum
This is the mausoleum of Petar II Petrovic Njegos and it is located high on the Lovcen Mountain. It takes some time getting up there, but the good news is that you can do a lot of it by car these days. Once you're there and you've walked to the summit, you'll have the most amazing view. It's considered the highest mausoleum in the world.
Cetinje Monastery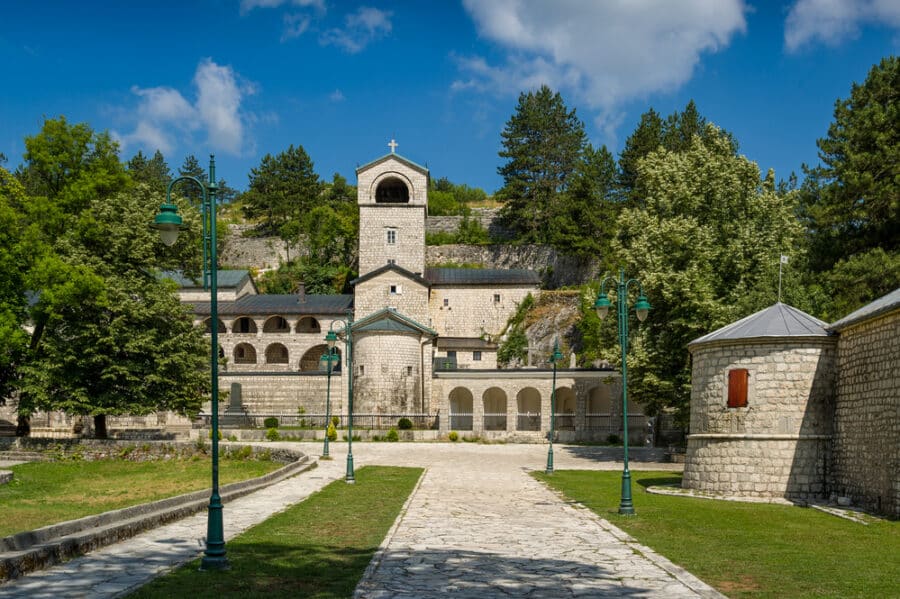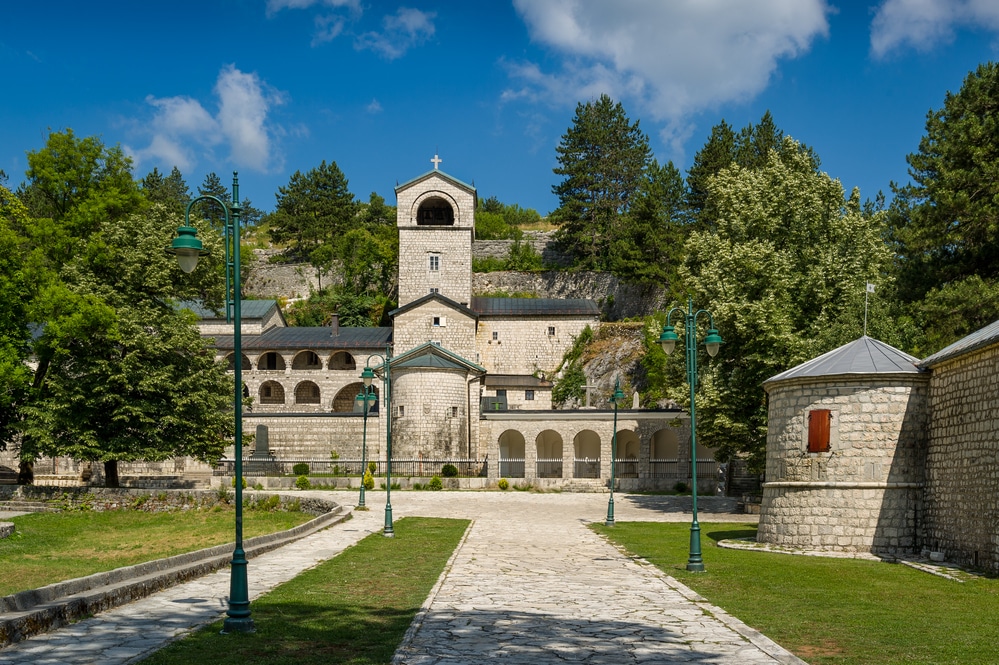 It's very easy to find this monastery and it's also a great example of architecture both inside and out. You can also purchase souvenirs outside the monastery too.
Lipa Cave
Close to Cetinje you'll find this 2.5km long karst cave which is packed with long passages and huge hallways. This is one of the longest cave systems in the country.
Montenegrin Art Gallery & Miodrag Dado Duric Gallery
Two popular art galleries in the centre of the city which showcase national and local artists.
Ulica Njegoseva
This is a long, pedestrianised street which is ideal for shopping, eating, and people-watching. It's also the home of the Blue Palace that dates back to 1895.
King Nikola Museum/Palace
This palace is now a museum and it used to be the seat of the Royal Family of Montenegro. Inside, you'll find lots of history and many interesting artefacts.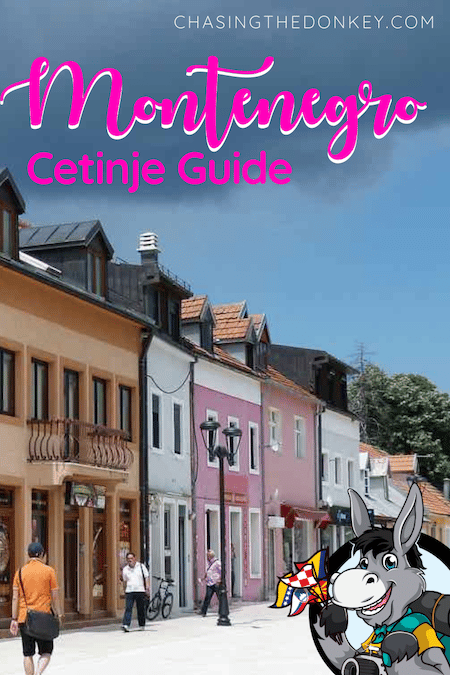 PLAN AHEAD TO GET THE BEST DEALS
How To Get To Cetinje
You'll probably fly into Montenegro and land in Podgorica. The good news is that from any major city in Montenegro you can take the bus to Cetinje. There are direct services from Podgorica itself, as well as Herceg-Novi, Kotor, and Ulcinj.
The journey time between Podgorica and Cetinj is just over half an hour.
You can also drive, with the P1 and M2.3 roads leading to Cetinje. If you're traveling from Budva, Kotor, or Podgorica, the journey should not take you any longer than 1.5 hours, even during the summer months.
Where To Stay In Cetinje
Cetinje only has a few hotels and many AirBnB and local apartments for rent. That's good news because it means the city hasn't been taken over by mass tourism.
If you're keen to spend a few days in Cetinje, here are a few suggestions of hotels you might like to try.
Hotel Gradska Cetinje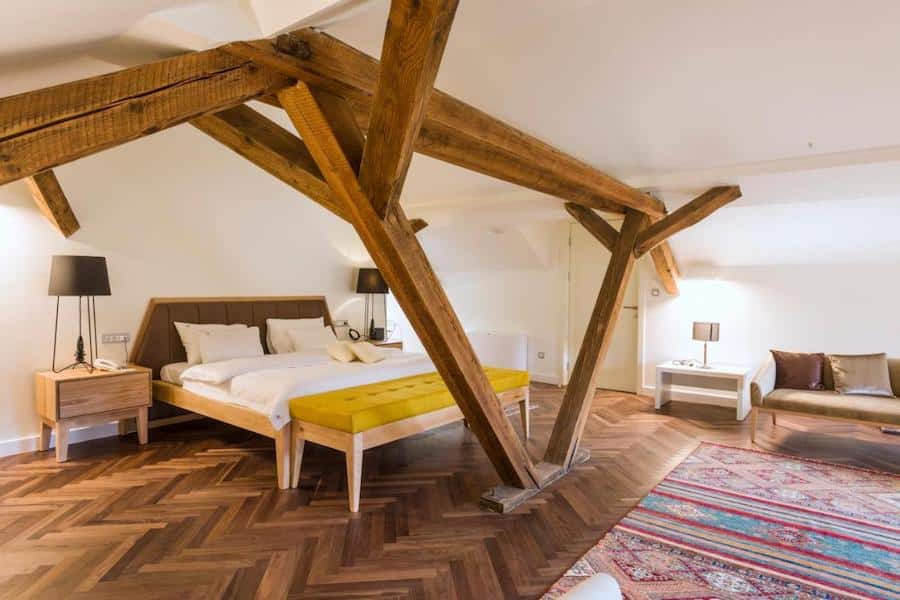 This is a sustainable property and a five star choice. It's packed with all the amenities you need for a comfortable stay.
Hotel Ivanov Konak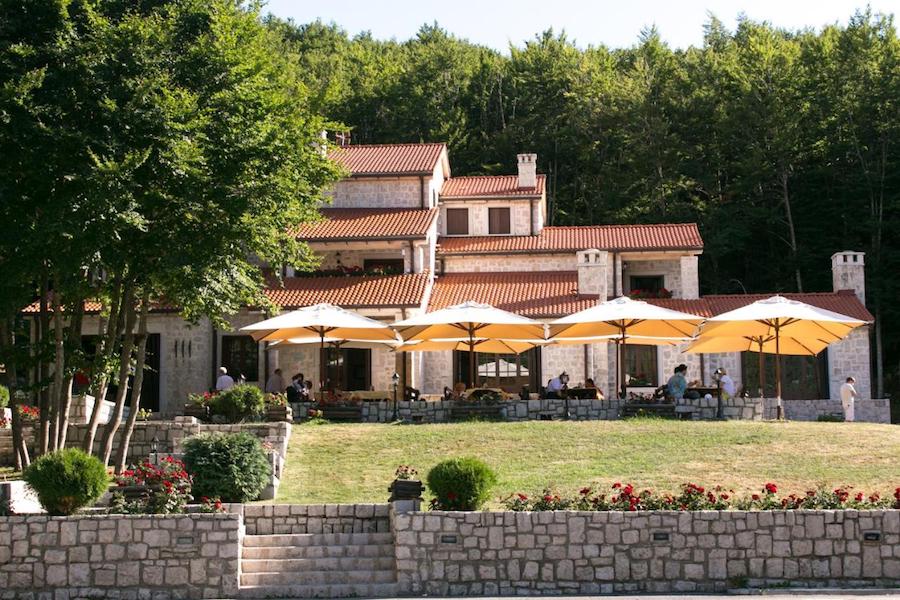 If you prefer a more rural setting, this hotel is ideal. Located just 6km from the centre of Cetinje, you have a beautiful countryside setting and a relaxing place to lay your head.
Hotel Dapcevic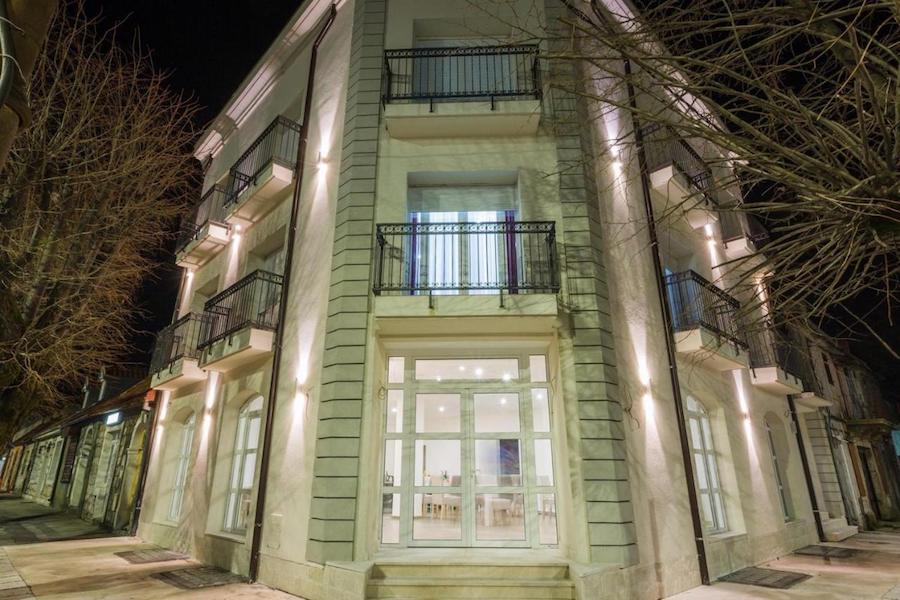 This hotel is located right in the centre of the city and is a four star rated property. It has everything you could possibly need and is regularly rated as being of a very high quality.
Hotel Monte Rosa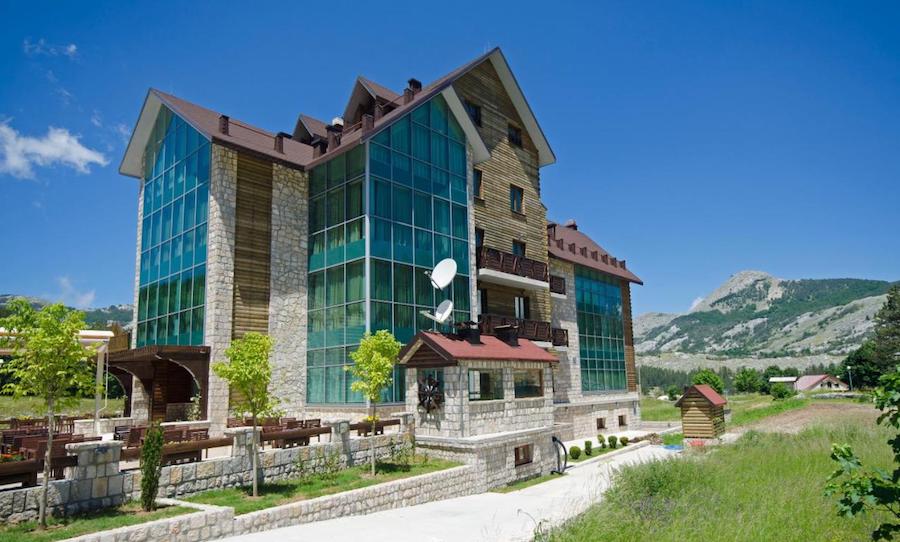 This is another hotel with a countryside setting, located 7km from the centre of the city. The outdoor seating area is a wonderful spot during the summer months.