Privacy & disclaimers →
Things To Do In Timisoara, Romania
Right after Bucharest and Cluj Napoca, the third largest Romanian city is Timisoara, a large and beautiful town with old, classic buildings, green gardens, lots of history, modern creativity, entertaining activities, and interesting opportunities for exploration. In this guide to Timisoara, Romania, we will tell you how to make the most of your visit.
Influenced by the Habsburg culture and aristocracy, the city also features a rebellious character. It is, in fact, here where the anti-communist revolution started back in 1989. If this is the first time you visit Romania, particularly Timișoara, be sure to keep reading to understand better and discover all the things the city has to offer. It's also a good idea to bookmark this guide and come back to check it when planning your itinerary.
Where Is Timisoara And How To Get There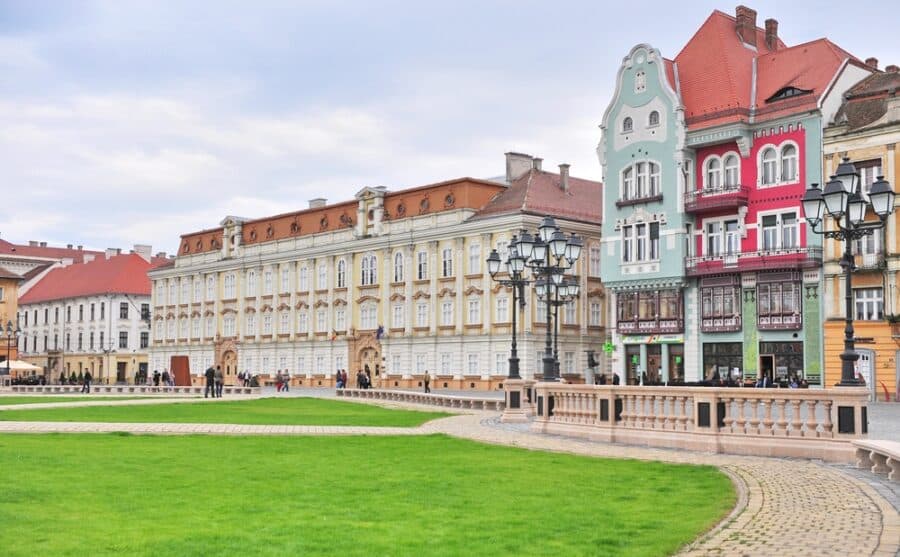 Timisoara is located on the western side of Romania, reasonably close to the border with Hungary and Serbia. You can reach the city by car from any part of Europe. For instance, Timisoara is about three hours from Budapest, six hours from Sofia, and five hours from Vienna.
It is also possible to reach the city by plane; the airport receives flights from all over Europe. Timisoara airport is 12 km from the center of town, which you complete with a taxi, Uber, or a pre-booked private transfer. A taxi from the airport to the city center costs about 40 LEI, about 10 euro.
Always choose to travel with a registered taxi; some companies you can trust are Euro Taxi, Radio Taxi, and Tudo Taxi.
A bus from the airport costs about 2.5 LEI (or about one Euro). The bus that connects the airport to the city center is E4 (Express 4). You can buy the bus ticket at the airport, or you can also check this site.
It is also possible to land in Belgrade; the Belgrade airport is about 180 km from Timisoara. In this case, booking a private transfer in advance might be more convenient.
Some travelers choose to reach the city by train; for instance, international trains are arriving to Timisoara Nord (the city's central station) from Vienna, Budapest, Sofia, Bratislava, Prague, Berlin, or Hamburg.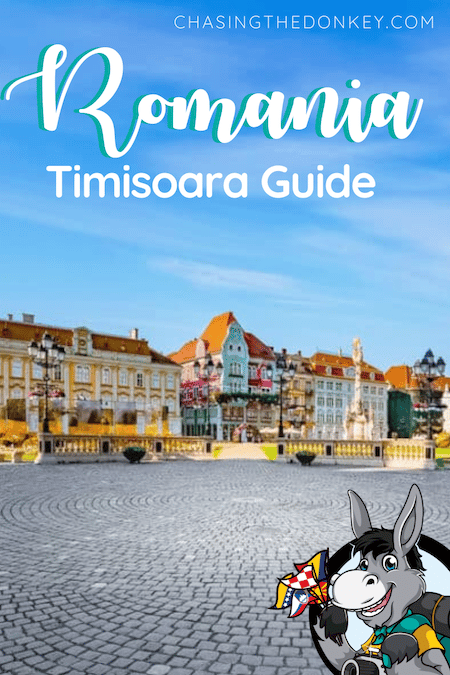 PLAN AHEAD TO GET THE BEST DEALS
General Info About Timisoara
Timisoara is the capital city of Timiș County and the cultural and economic center in western Romania. Located on the Bega River, Timisoara is home to a unique cultural heritage and a mix of interesting historical facts, and the city was awarded the title of European Capital of Culture in 2021.
Different wars and internal battles have marked the past of the multi-ethnic community of Timisoara; however, especially in recent years, the city has reached a peaceful balance in which different ethnic groups and communities live and strive peacefully. Timișoara includes, among its residents, not just Romanian residents but also Serbians, Hungarians, Gypsies, Arabs, Germans, and Italians. In the past, Timisoara was ruled by entirely different nations, with unique and varied backgrounds, including the Ottoman Empire and the Austrians, until 1860.
Such a unique, complex and varied background gives, as a result, an eclectic society with an outstanding mix of lifestyles and ideas, featuring a variety of architectural styles, such as Baroque, Art-Nouveau, and communist-inspired buildings, all of which give a completely interesting façade to the center of the historical city center.
When Is The Best Time To Visit Timisoara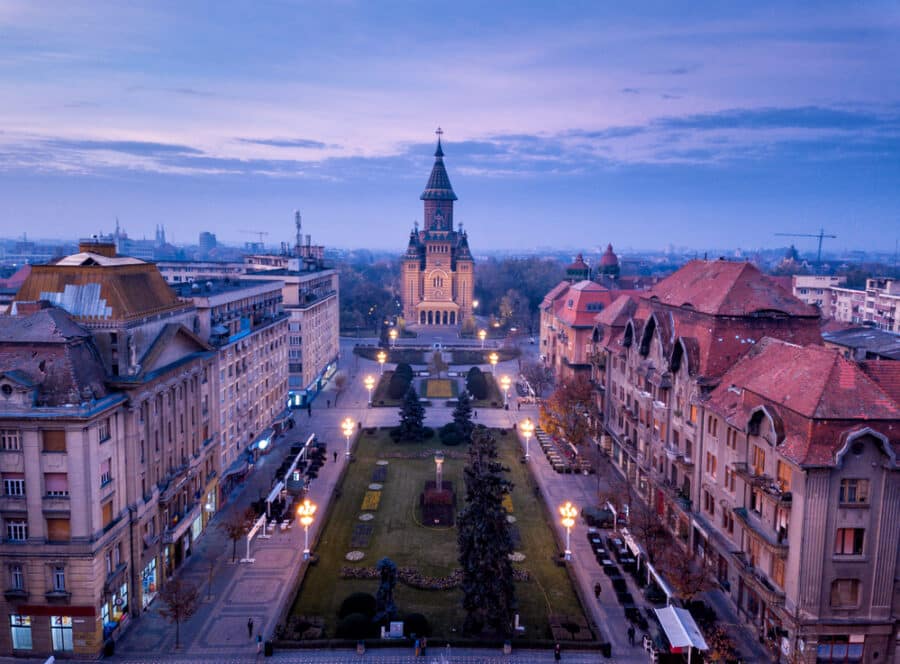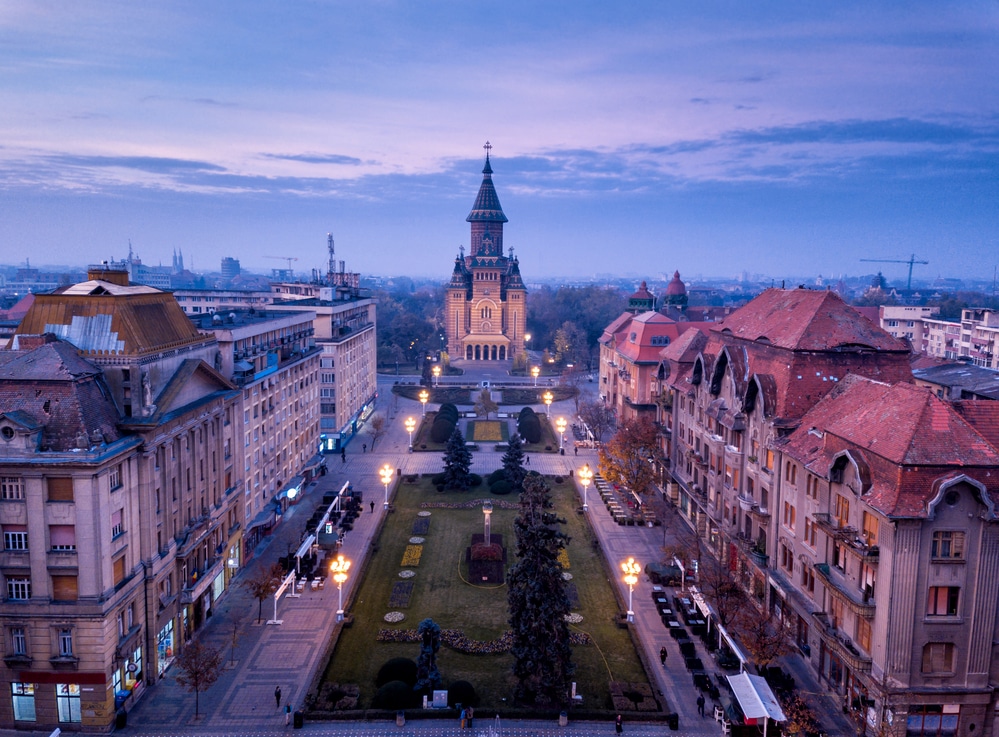 Known as an all-year destination, travelers will find the best weather in Timisoara during May and early summer, that is, June and July. The coldest month is January, with temperatures below zero, and if you don't like humidity, avoid visiting in August.
Timișoara For Families
There are plenty of fun opportunities for kids traveling to Timisoara. The city is home to a huge quantity of parks – Central Park, Roses Park, and Lidia Park, the last one with tons of entertainment for kids.
Another interesting visit is the zoo, home to many native animals in Romania, such as bears and several exotic animals. The zoo is not in the center of town; therefore, it makes a nice day trip for kids and parents alike.
The Botanical Park is a fantastic green area where the kids can play and spend a fabulous and relaxing afternoon having fun. Here you will find rare flowers and trees and even a Japanese garden.
However, the most important kids' attraction is the Children's Park. Although the general entrance is free, there is a small fee to pay for certain attractions. Here, they can enjoy trampoline time, have fun on the inflatable slides, or rent a quad. There are also entertainment centers for all the family.
The Best Places To See And Things To Do In Timisoara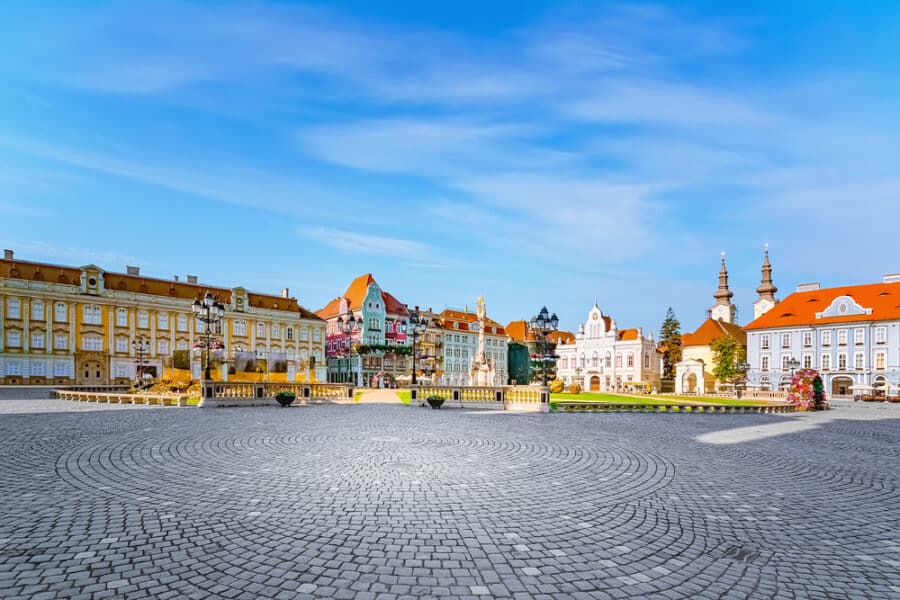 Victoria Square
Probably the most touristy thing to do in Timisoara is to visit the center of town, a.k.a. Victoria Square. The place is lively and entertaining, and there are always activities, including concerts, festivals, street art, and more. Visit early in the morning if you're not a fan of crowds, go for a walk, take a look at the beautiful buildings, or have a cup of coffee in one of the cafés.
In the square, you'll be able to find the Lupoaicei's Statue, or She-Wolf, which tells the story of Remus and Romulus, the two founders of Rome, fed by a she-wolf.
The Roses Park
We've already mentioned that the city is known for the magnificent Roses Park; many call Timisoara the city of roses. The park is close to the Bega River and has thousands of different types of roses and other floral arrangements.
But that's not all, there is also an opera theater inside the park, and several festivals and events are held there, especially during summer.
Unirii Plaza
Perfect to understand the fantastic culture, history, and architecture of Timisoara, Unirii Plaza is another place you have to visit. The big square is located in the center of the city, and its colorful buildings make it a favorite place for a photo tour of Timisoara.
After you have worked enough, choose a nice bar or cafeteria for a drink and some people-watching, this is a favorite activity for locals and an entertaining and educating experience for travelers. You will learn a lot about the local culture just by soaking in the atmosphere of Unirii. The area is home to many pubs and restaurants, making it a top gathering place in Timisoara.
Orthodox Metropolitan Cathedral
Timisoara's Orthodox cathedral is located right across from the National Romanian Opera House. The church is one of the most remarkable and the biggest buildings in the city.
In the cathedral basement, you will find a museum of art and history open to the public. There are different exhibitions featuring religious objects and art belonging to the church.
Libertatii Square
Not far from Unirii Plaza, this is another historical place in Timisoara. Also known as Liberty Plaza, Libertatti Square is part of the city's historic center, featuring stunning buildings with colorful facades. Among them, check the imposing old City Hall.
While Unirii Plaza is quite an active center during the whole day, the best moment to enjoy a visit to Liberty Plaza is in the morning, when the city is still asleep and quiet.
St George's Roman Catholic Cathedral
Passionate about art, architecture, and the Baroque style in particular? Then you will love to visit this impressive religious building in the central part of Timisoara. The church is not far from Unirii Plaza and is a perfect example of Austrian baroque architecture.
The church is the only one in town where it is possible to witness an organ concert. The cathedral has an amazing acoustic, so don't miss the opportunity to attend such an event if you can.
Ion Creanga Children's Park
As you may have already understood, Timisoara is a kid-friendly city with plenty of parks and other green areas. Creanga Children's Park is one of them. And worry not if you don't have kids; the place is equally enjoyable for adults too!
The place is located on the right bank of the Bega River and has walking paths and alleys, plenty of beautiful trees, and an enticing variety of fast food stalls to choose from. Kids will love to explore the green areas but will also have fun at the swings, the sleds, or even riding a train.
Iulius Town
Perfect entertainment for the whole family, Iulius Town is located inside what used to be a high-end shopping center, Iulius Mall. The entire complex has become a fascinating small town within the main Timisoara town.
The project has been specially designed in such a way that the entire area includes everything that a town should: shops, office buildings, a business center, blocks of flats, a gym, accommodation structures, a huge park with beautifully arranged alleys, kiosks, restaurants, cafes, schools and more.
There is also an open area where it's possible to take a long walk among trees and ponds with picturesque bridges to cross and many birds.
Timisoreana Beer Factory
In the mood for a glass of cold beer after all that walking and sightseeing? Then it's a good idea to try one of the local staples, the Timisoreana. This is the most beloved local beer, which makes locals proud since it is a top-quality beer with nothing to envy in international beer brands.
Locals love to spend time in the area and often enjoy having a selection of beers at the small bar close to the factory. Remember that it is also possible to tour the beer factory right before the tasting. The factory is located in the Fabrica district, where it is possible to admire the largest Roman Catholic edifice in town, the Millennium Church.
Botanical Park
The tranquil Botanical Park is the best spot in town to forget about the noise and chaos of Timisoara while getting in close contact with nature.
The Botanical Park of Timisoara features stunning flowers, including assorted roses, tulips, and other bushes and trees.
The landscape is adorned with beautiful fountains, romantic bridges, and green alleyways where visitors can spend the day walking or simply disconnecting from the rest of the world. This is another kid-friendly activity that can keep children entertained for hours.
The Zoological Garden
Located in the area called Padurea Verde (which translates to Green Forest), the Zoo of Timisoara shelters many domestic, farm, and wild animals. Children and adults alike can admire lions, wild cats, ostrich, deer, and several brown bears too. There is also a unique collection of reptiles and insects.
The area surrounding this park is popular within the local community for family gatherings and picnics during summer.
Village Museum Of Banat
A curious and super interesting visit not far from the zoo is the Village Museum of Banat, an open-air folklore museum depicting the typical style of Romanian villages in the past centuries. The village includes real-size houses, old churches, ancient schools, farms, and other traditional buildings.
Theresia Bastion
Theresia Bastion is a complex of defensive walls once part of the Austrian-Hungarian fortress of Timisoara. The walls today feature dozens of interesting art galleries and restaurants, but it remains one of the most representative historical monuments of the city.
Scârț, Loc Lejer
Scârț, Loc Lejer is relatively unknown to most tourists, but it is a hidden place that you certainly cannot miss during your visit. At first sight, all you will see is simply a pub; however, once you access the basement, you will discover a fantastic Communism Museum featuring dozens of objects from the long period when Nicolae Ceausescu ruled the country.
You can access the museum for free, but having a beer before the visit is highly recommended, not to mention it's a kind gesture of support towards the pub (and museum) owner.
Where To Stay In Timisoara

It's always better to remain in a central location that allows you to visit many places, be well-connected to the airport, and makes it easy to join tours and day trips. Being close to essential shops, good restaurants, and entertainment is also good.
Also, as a general rule, it is always better and safer to avoid places close to the main bus and train stations, even more so if you're a solo traveler.
These are some of the best hotels in town. They are divided into different budget categories, and all of them enjoy a convenient and safe location.
Remember that booking from 4 to 6 months in advance is always a good idea if you don't want to miss an offer or a beautiful location. Booking in advance guarantees lower fees and a better room too!
Best Timisoara Budget Hotels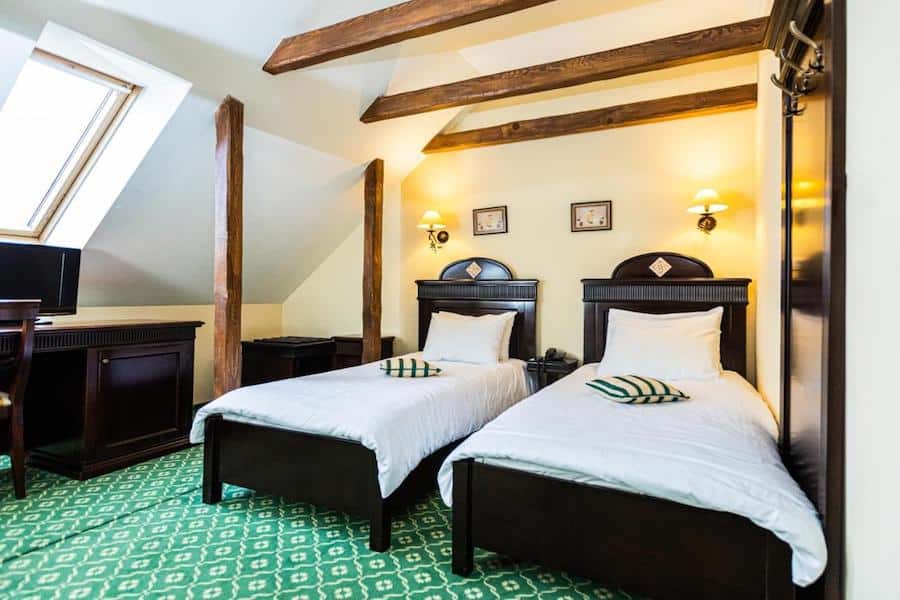 Hotel Koronna is a sustainable 4-star hotel located in the southern area of Timisoara in a pleasant and calm part of town. The hotel is about 10 minutes from the most central parks in town and only 5 minutes from the Shopping City Timisoara Mall.
Ambassador Hotel is an affordable 3-star hotel featuring an impressive lobby, common room, and very comfortable guest rooms. The hotel has top reviews for its central but quiet location, and the fantastic breakfast served every morning at the premises.
Best Timisoara Mid-range Hotels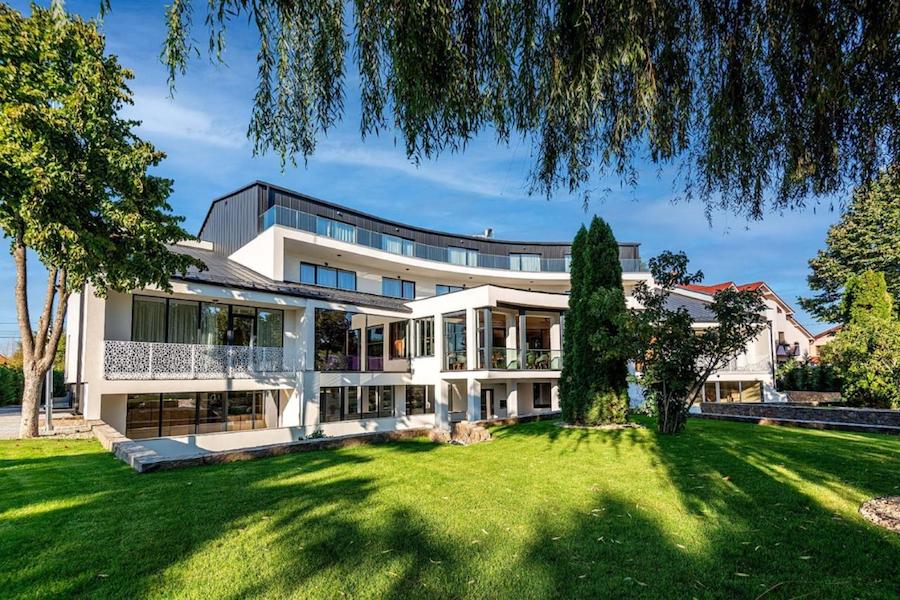 To enjoy a slightly higher hotel standard, check out the stunning Hotel Stein Collection. The hotel features accommodation with a restaurant, free private parking, a bar, and a garden. For families, the hotel also has family rooms, airport transportation, and room service. Rooms and suites include a desk, an electric teapot, and a minibar. Both continental and buffet breakfasts are available for guests.
Mercure Timisoara is a gorgeous place to stay in town. It's located 1.9 km from Timisoara Orthodox Cathedral and features accommodation with a restaurant, free private parking, a fitness center, and a bar. The rooms have fantastic city views and are decorated with warm and rich colors, with a coffee machine, minibar, and desk. Mercure Timisoara offers a buffet or vegetarian breakfast and the on-site Winestone Restaurant dishes from modern Romanian cuisine.
Best Timisoara Luxury Hotels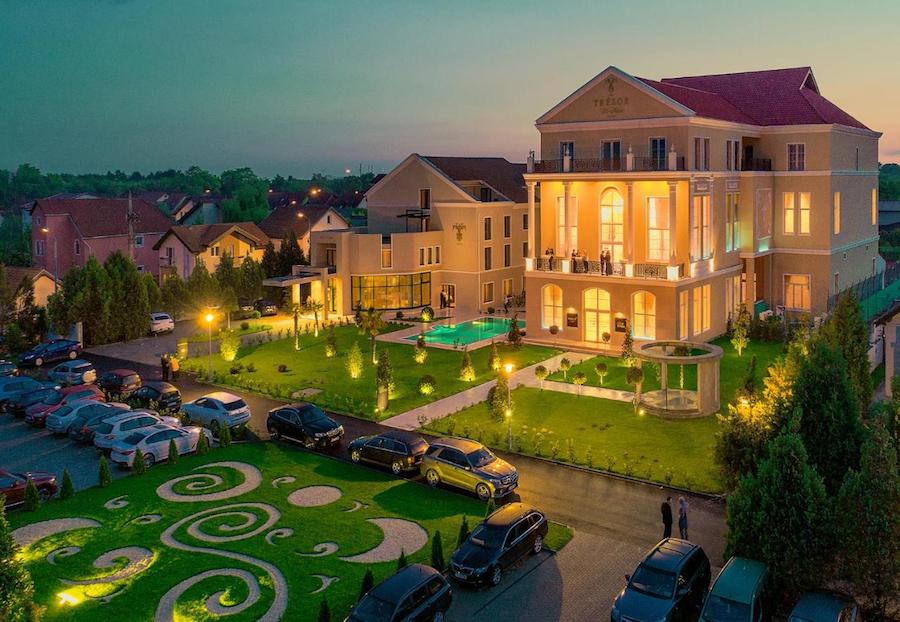 Hotel Tresor Le Palace offers a fantastic accommodation experience about 10 minutes away by car from the center of Timisoara. The hotel features an outdoor pool, free access to guarded parking, and a terrace overlooking the garden. The modern rooms have high-quality amenities such as deluxe mattresses, hypoallergenic bed linen, a SmartHome system, a tablet, a flat-screen TV, digital lighting, and marble bathrooms. There is an a la carte restaurant serving Mediterranean cuisine and traditional Romanian dishes on the premises.
Old Town Hotel has ravishing reviews! The hotel is just a few meters from St. George's Cathedral. It offers express check-in and check-out, a bar, free WiFi, room service, and luggage storage. Guest rooms are equipped with a seating area, a workspace, and a desk. Each morning there is a delicious buffet breakfast with continental and vegetarian options served at the in-house restaurant.
Where To Eat In Timisoara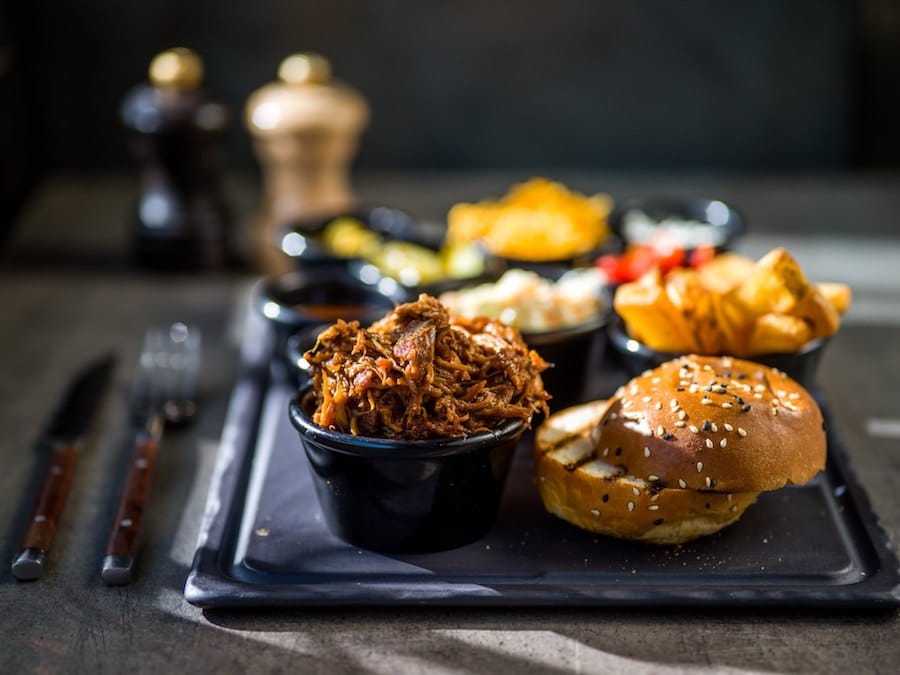 Check the following places when it's time to eat, and you have no idea where to start from:
For Coffee And Breakfast
Zai Apres Cafe
A popular place in town, not far from Union Square.
Address: Strada Florimund Mercy 5
Garage Cafe
Another beloved place for coffee and homemade sweets.
Address: Strada Palanca 2
For Lunch And Dinner
Meat Busters
It serves delicious pulled pork and local dishes and has a huge variety of Romanian craft beers.
Address: Str. Gheorghe Lazar 1, Unirii Square
For Local Cuisine
Gradina Banateana
Perfect for native dishes, including sarmale (meat cabbage rolls), ciorba de burta (sour beef tripe soup), mici (grilled meatballs), and papanaşi (sweet fried dumplings).
Address: Splaiul Spiru Haret 1