Albania is one of the world's most beautiful countries, and it's becoming even more tourist as the years go on. This is excellent news because it means more people can visit and see the beauty and culture on offer.
However, learning how to get around Albania can be a confusing topic, especially as some roads around the country are less than fantastic. One journey which many people speculate about is between the city of Shkoder to Theth.
The reason is that until 2021, the road between the two destinations was tough to navigate and mostly a gravel track. It was impossible to get there without a 4×4; even then, it was bumpy at best. However, the new road has been built, and it's now asphalted the entire way!
Shkoder is a city in the northwest of Albania and home to Lake Shkoder, the largest lake in the whole of southern Europe. It's a great city to spend a night at the very least, and there are plenty of things to see and do, including Rozafa Castle and Mesi Bridge, to name just two.
Around 2 hours away by road, you will find the stunningly beautiful but very isolated village of Theth. This mountainous village is one of the most spectacular sights you'll ever see and is part of the Theth National Park. The Blue Eye is a must-visit, but everything in this area is about nature with a capital N.
It's important to remember when visiting Theth that this isn't a spot with many modern amenities, so make sure you take enough cash with you to last until you return to Shkoder. There are no ATMs in Theth, and they do not accept cards.
The other thing is that you cannot visit Theth during winter. The mountain road is closed due to snowfall and ice at this time and usually opens sometime around May.
So, how can you get from Shkoder to Theth and back again? Thankfully, it's a lot easier now than it used to be, let us show you how in this transportation guide.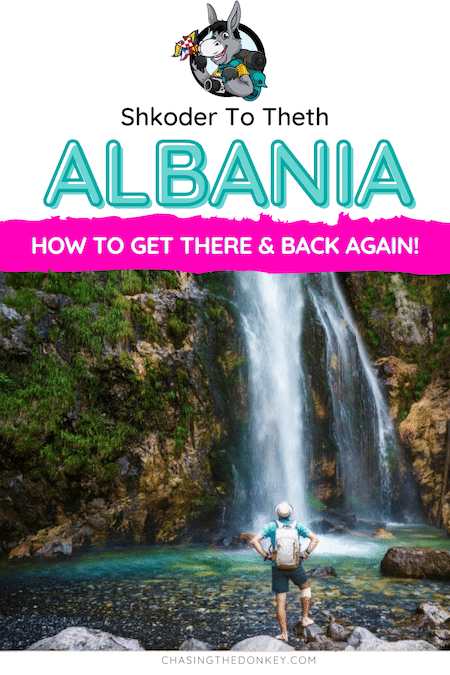 TRAVEL COMPANIES WE USE AND TRUST
Self-Drive From Shkoder To Theth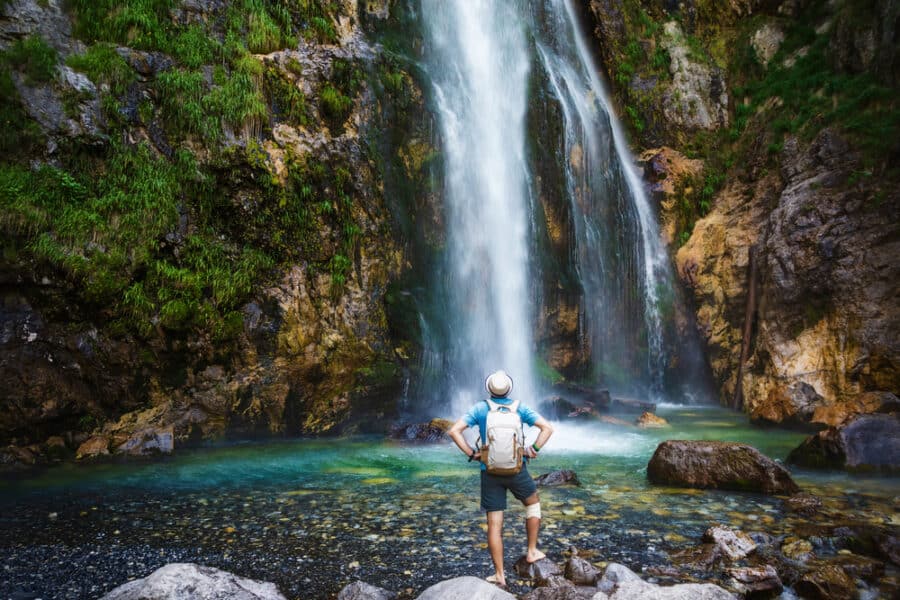 The easiest way to get from Shkoder to Theth is to hire a car and drive. You no longer need a 4×4 to take this journey, as the new road is asphalt and easier to navigate. However, you will need to take it slowly as this mountain road has many twists and turns.
By taking the SH21 road, you can arrive in Theth in around 2 hours, covering 76.2km. You follow the same route when you want to return to Shkoder.
Taxi From Shkoder To Theth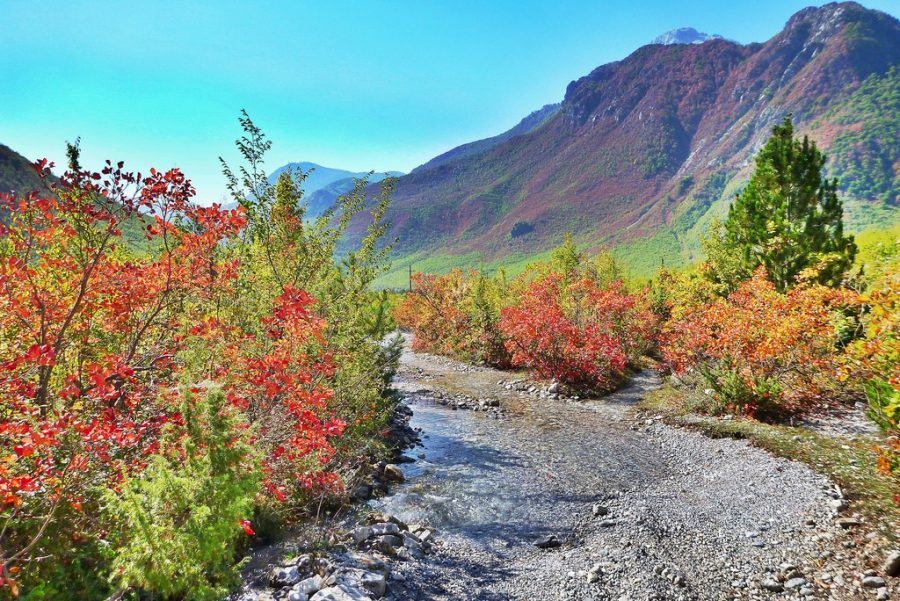 If you're not super-confident driving on mountain roads, you could hire a 4×4 taxi and sit back and relax. This is the ideal way to enjoy the view without worrying about driving.
The taxi will need to set off well before dark, as the roads aren't safe to drive during the evening, and if the driver wants to return back to Shkoder that day, you'll need to leave even earlier.
A taxi should cost you around 150 euros, but do double-check as the price of fuel is on the rise. However, it may be possible for the driver to pick you up the next day and take you back to Shkoder, and they will stay the night in Theth. You'll need to negotiate the price.
Shkoder To Theth Bus – Shared Minibus (& Theth To Shkoder Bus)

The only way to travel between Theth and Shoder is by shared minibus. The bus from Shkoder to Theth costs 10 euros per person, and the drive takes about 2 hours – you should arrive in Theth around 9 am, depending upon weather and traffic conditions. There is only one daily journey, leaving at 7 am on the dot. Don't be late.
There is one daily minibus from Theth to Shkoder, leaving the center of the village between 12 pm-1 pm.
MORE ALBANIA TRAVEL BLOGS