Some posts contain compensated links. Please read this disclaimer for more info.
Zagreb Coffee And Zagrebačka Špica
Written by Natalie Chalk, a UK journalist, and former newsdesk production editor at MailOnline and Daily Express who now writes at chalkmarks.co.uk
Zagreb is the capital city of Croatia in Central Europe, and špica, pronounced sh-pit-za, is about being seen and enjoying coffee.
Špica takes place all over Croatia, though it was mostly on show in Zagreb. Starting mid-morning and lasting all the way till, after lunch, the pedestrianized Main Square and the Flower Square in Zagreb are where it's all at.
The špica custom began in the 19th century, and there are estimates of up to 100 coffee shops in the compact 'Špica area.'
Croatians are among the world's biggest coffee drinkers, and it's evident in Zagreb.
Where To Drink Coffee In Zagreb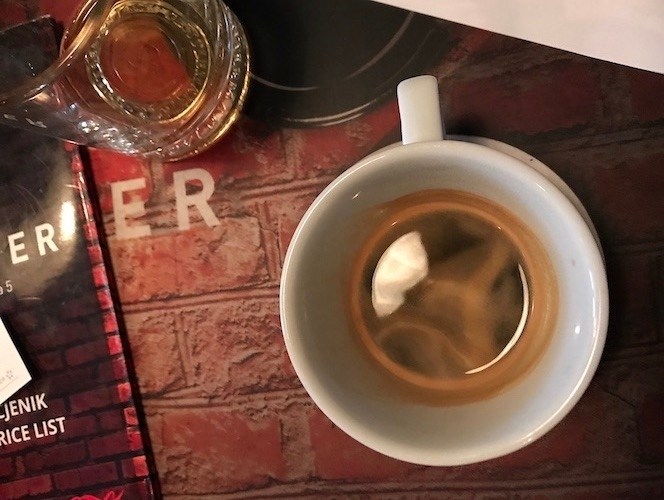 Before you head out into the capital to see the latest fashions on display, you'll want to know the places for coffee in Zagreb. Making this list was hard – as there are so many to choose from.
Quahwa: Fabulous location, try the Turkish style coffee
Eliscaffe: First specialty coffee roastery in Croatia, owned by 5x Croatian Barista Champion
Mala Vavana: Smack bang on the main square (Trg Bana Josipa Jelačića) the friendly staff and good coffee are a great mix
Johann Franck: More for people watching (real coffee lovers will find the coffee weak)
K&K (knjiga&kava): Although a little smokey, it has a great old world interior
Cafe Bar Finjak: The cafe has a room for non-smokers or a terrace – it is the most insta-worthy cafe in Zagreb
Cafe de Paris: Located in the busy Cvrtn Trg (Flower Square), when you sit outdoors, it's great for people watching
Cogito Coffee Shop: Wide bean variety. Choose from Indonesian, Brazilian, Central American, or even Ethiopian.
Najgora Kava u Gradu: Try the ice coffee on a hot day!
Okay, now it's time to hit Zagreb. When I arrived on Saturday morning, the streets had turned into a catwalk.
The cafés quickly filled up as people stroll and have coffee in the city center. The locals have dressed to impress in the same way I'd wear my best outfit for Saturday night cocktails.
This Croatian phenomenon is špica and captures what I'd say Croatians care about most, that is, being with family and friends and looking fashionable.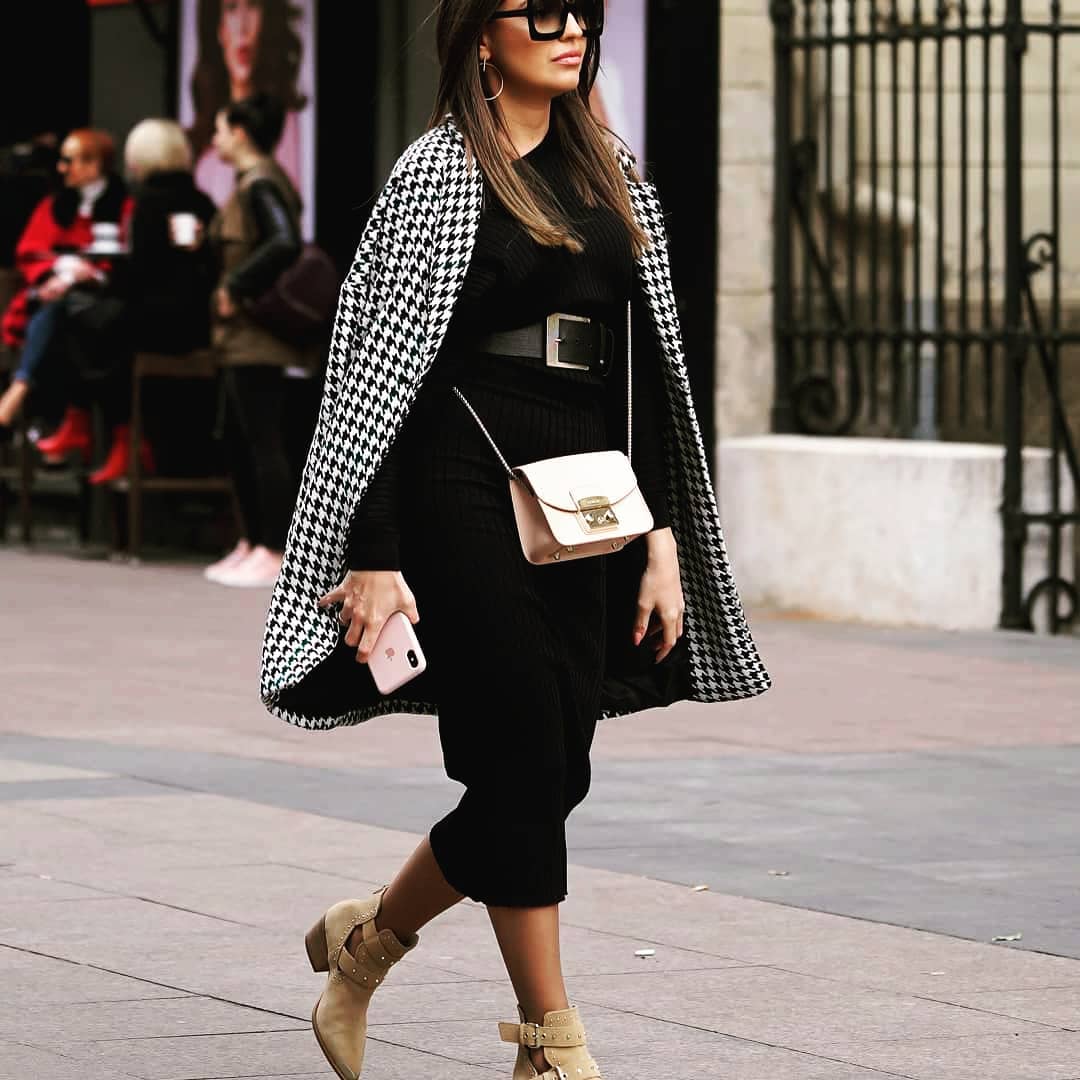 You could slurp caffeine in any coffee shop during these hours, but it wouldn't be Špica without the fashion. Make sure you look your best as photographers roam the city and publish photos of the best outfits online and in magazines.
With so many cafes in this compact area, all you need to do is to take a seat and watch the show.
The custom began in the 19th century and might explain why Zagreb is not swamped with chain coffee shops. There's not a single Starbucks or Costa Coffee insight. Both came and left promptly, or so I am told.
This capital city has its own rules. The coffee here is not casual. It's not to bring a laptop or to order a latte in a pint-sized paper cup to take away.
Neither is it Italian, where it's essential to drink espresso at the bar as soon as it's poured.
Instead, there's a sense of occasion. You take time over coffee. You can even buy a sandwich from a bakery and eat it at your table. You sit and converse for, on average, two hours.
Špica is an art.
If you're alone, you read a newspaper, sit outside and smoke, put on your sunglasses, and just stare.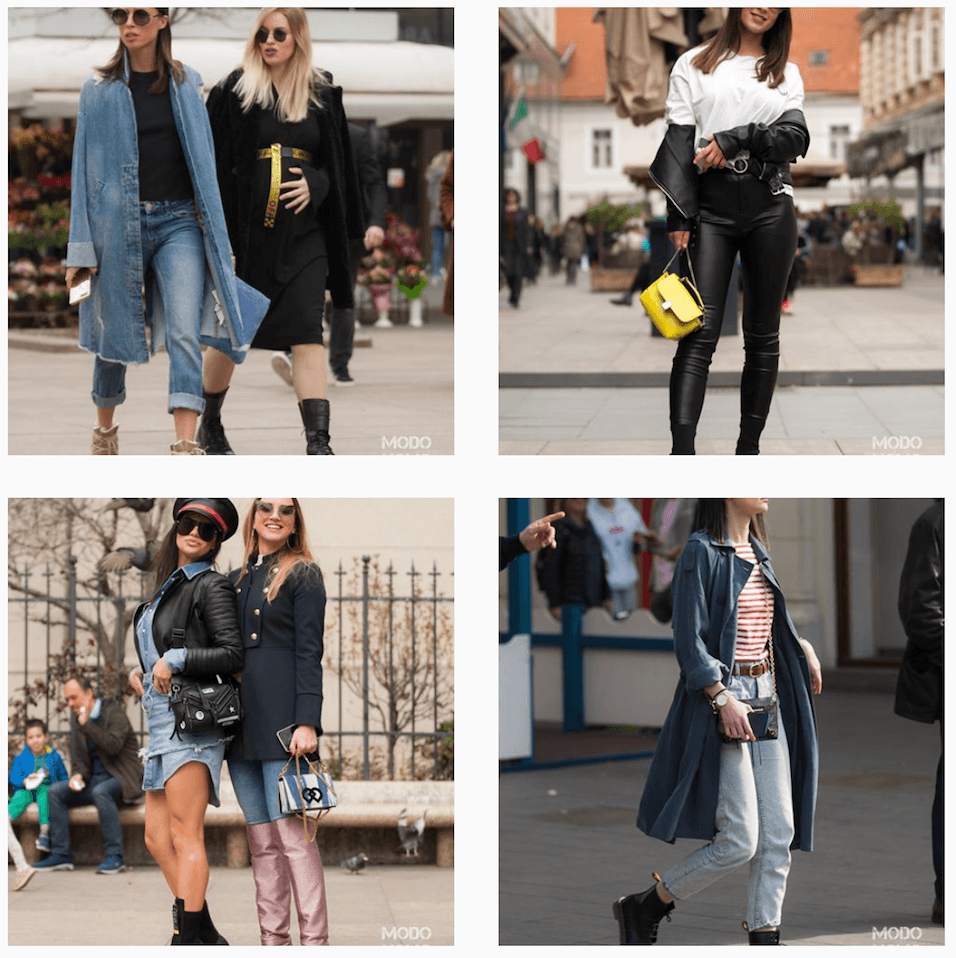 So wearing an uncomfortable dress and my high heels, I step out to walk the walk, talk the talk and drink the coffee, Croatian style.
When life comes to you in this way, there's really no need to rush.
In the Flower Square, aka Cvjetni Trg, I take a seat out in the sunshine at the Cafe de Paris. Inside there are velvet chairs and mural artwork, and outside there's a large seating area with neat tables and uniformed waiters. Best of all though, it gives you a great view to people watch.
The florists sell beautiful roses to my right, and to the left and straight ahead are packed coffeehouses.
For my first coffee, I order an espresso. I had high expectations and was not sure what to expect, but I needn't have worried. It was excellent. It had to be with so many venues to choose from.
Barely 10 minutes passes though, and I neck it – so I ordered another.
With the average Croatian drinking four coffees a day, you'd think this would see them ranked highly among the world's coffee drinkers. Yet, in a recent poll, they only just made the top 20. Finland, Norway, and Iceland took the top three spots. Croatia reached number 19 – not bad for such a small country, I guess. But, coffee is a religion here.
Under the warm sun, I begin to relax and take in the other coffeehouses.
I watch glamorous women in trendy ripped jeans and sunglasses, bearded hipsters in colorful jumpers, teenagers in branded sportswear, men in designer suits, and a juggler in a onesie.
It's a mecca for the young and trendy set in an outdoor living room.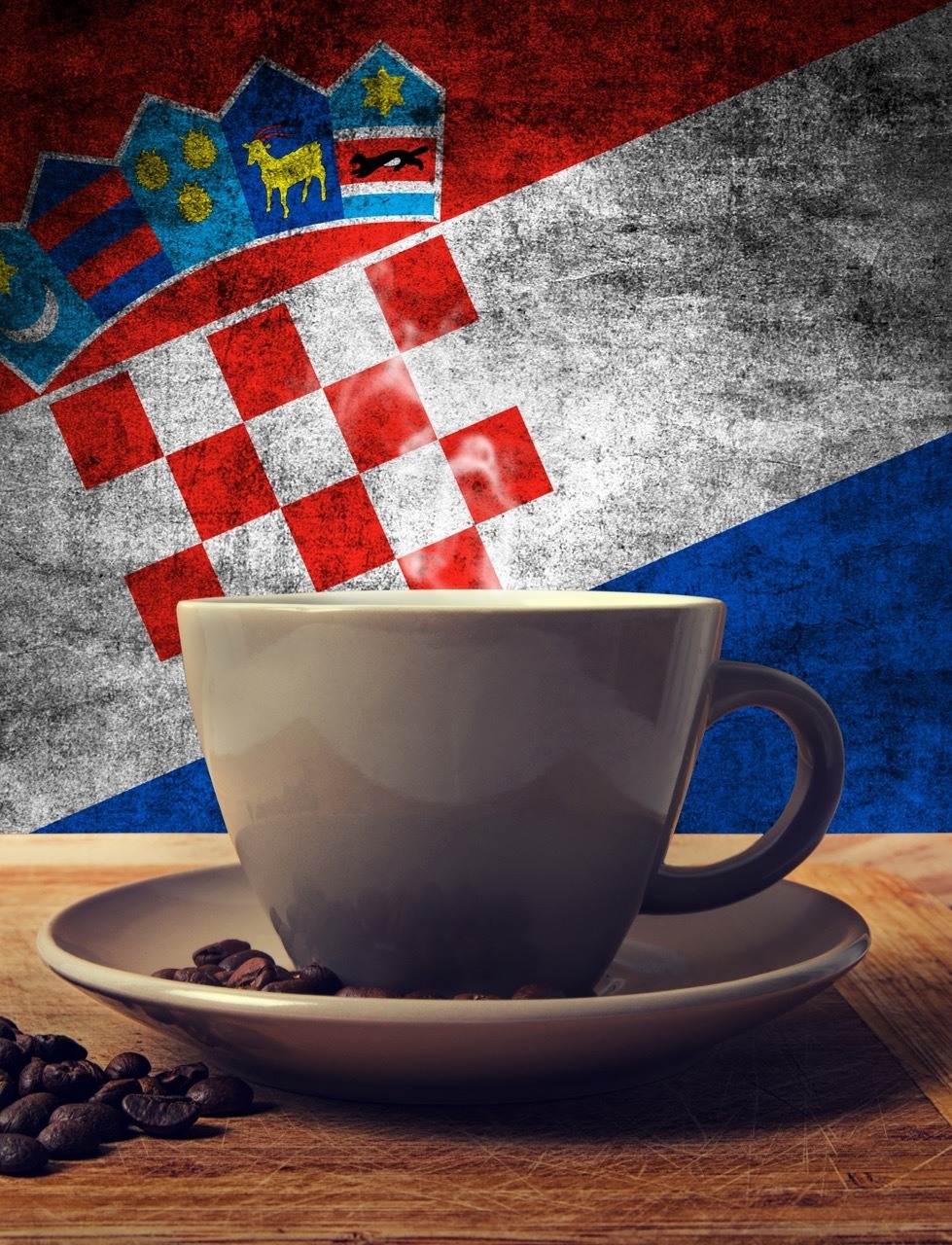 When life comes to you in this way, there's really no need to rush.
The biggest pressure is deciding which cafe. Beside the Hotel Dubrovnik, where I stayed, there are at least five cafes. There's the Cosmopolitan, Charlie's, Espresso, Le Petit, and the Hotel Dubrovnik Cafe.
Take just ten steps forward, and there's 30 more. It feels as if there's a seat for everyone in town.
They're all independently owned, offering their own unique experience inspired by the coffeehouses of Paris, Vienna, London, Prague, and Budapest. There are cute, retro, and hipster coffee bars with big sofas. Some are hidden down narrow passages, others upstairs with balconies or down in dark basements, and a few are spread across many floors.
In Peper cafe, they play the Beatles, and in the Millennium cafe, coffee comes served with gelato.
As a European capital city, Zagreb doesn't have the adrenalin of London or Lisbon. It's buzzy but not busy.
There are no skyscrapers, and the highest building in the country remains the cathedral.
After a couple of hours of sitting, I need to get up. I had planned to walk the Green Horseshoe, which is a mile-long route that takes in the Botanical Gardens, the National Theatre, the cathedral, the Green Market, and Stone Bridge. But I'll go tomorrow.
Now I've shifted down a gear; I want to linger.
I wander about, peek into cafe windows, and strut across the tram-filled street over to the Ban Josip Jelačić Main Square. The two big coffee houses Mala Vavana and Johann Franck, are both full.
I squeeze into a corner seat at K&K (knjiga&kava, which means book and coffee). Inside it's dark and cozy, packed with photos on the walls of the late journalist and owner Zvonimir Milcec. It is now run by his daughter Ana.
By my third coffee, I realize I have barely made it out of the Špica area.
But in that short time, I understand Špica underpins a whole way of life – one cup at a time.
Share