Some posts contain compensated links. Please read this disclaimer for more info.
Zzuum Away From The Crowds With These Zadar Bike Tours
Continuing with sharing our new passion for finding social distance friendly ideas for you to enjoy in Croatia – we've got one for you today for Zadar!
Yesterday, we suggested you take an off-the-beaten-track bike and kayak tours in Istria, and today we've found something just as fun – but for the Zadar Region.
Meet Zzuum Active Vacation – a group of local enthusiasts who want to bring you closer to beauties of the Zadar Region. Their main business and passions are around cycling, offering daily bike tours. You can choose to take guided or self-guided options. They also have multi-days bike tours – which is what they are most known for!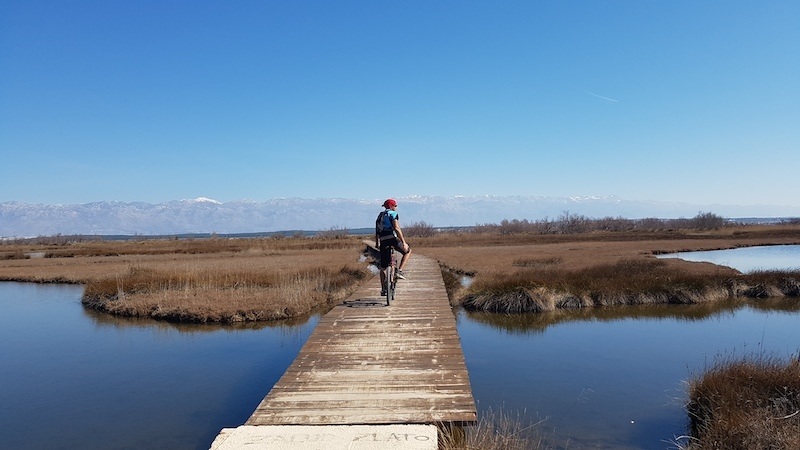 Zzuum Around The Zadar Region With These Awesome Tours
Here are six tour options you can take with Zzuum (they have more if none of these is your thing!) that we think you'll love.
Zadar Explore – Guided Bike Tour

Tour length: 22 km – Elevation gain: 220 m – Tour difficulty: easy – Duration: 2h30 min
This Zadar bike tour is the easiest way to get to know the city. It combines sport and sightseeing with loads of fun. You'll visit the most beautiful corners of Zadar on this laid back bike tour.
Ugljan Island – Self Guided Bike Tour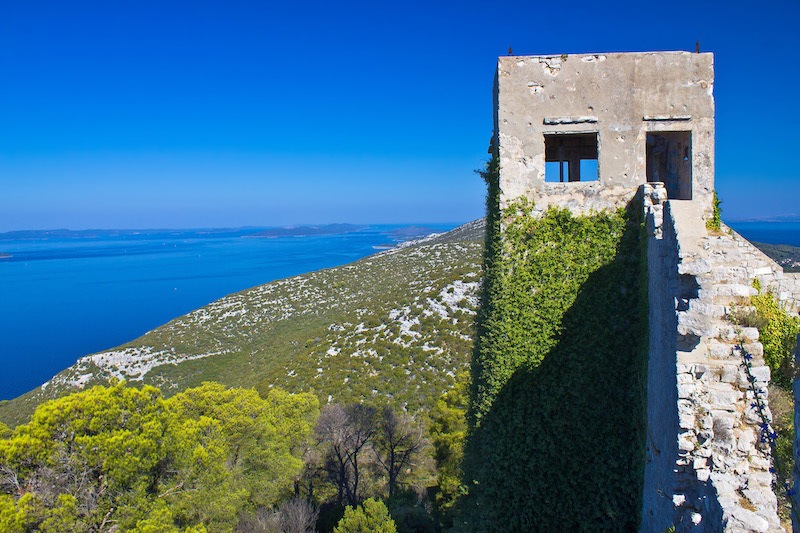 Tour length: 35 km – Elevation gain: 610 m – Tour difficulty: easy-moderate – Duration: 6-8 hours
On this Ugljan Island self-guided bike tour, you'll have a map to guide you through the most exciting paths on the island of Ugljan. Numerous olive groves and pine trees grow on the island, hence the name "green island." This bike tour will lead you to the bays, beaches and small fishing villages spread along the coast. From the St. Michael lookout, you'll get a breathtaking view of the city of Zadar and the Velebit Mountain. Before the ferry brings you back to the mainland, there will be time to take a swim in the azure waters of the Adriatic.
Pašman & Ugljan Islands – Self Guided Bike Tour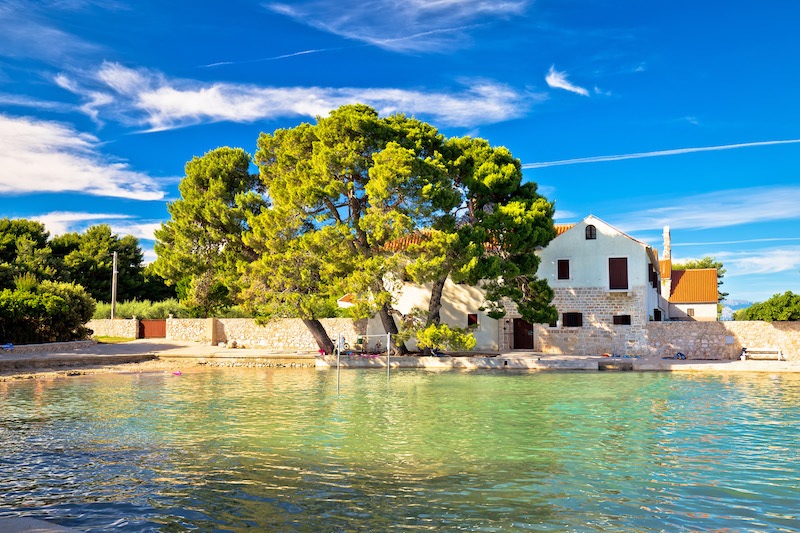 Tour length: 40 – 60 km – Elevation gain: 690 m – Tour difficulty: easy to moderate – Duration: 6-8 hours
This Pašman & Ugljan Island bike tour starts on the island of Ugljan. It is called "the green island" because of the numerous olive groves and pine tree forests. The road takes you along the seaside, by the beautiful bays and beaches and through the charming villages. Along the Pašman & Ugljan tour, you can discover preserved nature and a traditional way of life. The Ždrelac Bridge connects Ugljan and Pašman so you can visit both islands the same day with ease.
Nin – Road To The Past – Guided Bike Tour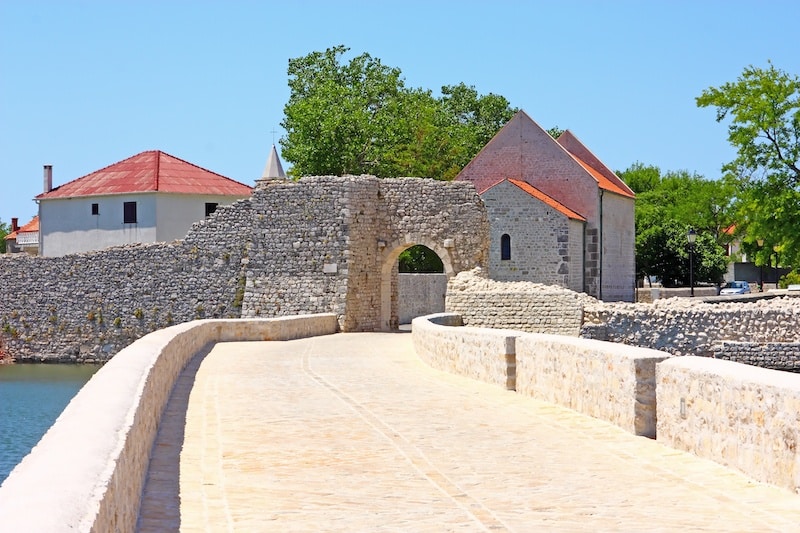 Tour length: 48 km – Elevation gain: 388 m – Tour difficulty: moderate – Duration: 5 – 6 hours
This particular bike tour takes you from Zadar to Nin. On this tour, we take you along the coast – avoiding the main highway. This road is imbued with beautiful bays, pine forests, and small Dalmatian villages. The endpoint of this bike tour is the royal town of Nin, a fairytale-like place situated on a small island that dates from the 9th century BC. You will also visit the Archaeological Museum and have time to wonder about the small town.
Dugi Otok Island (2 Days) – Self Guided Bike Tour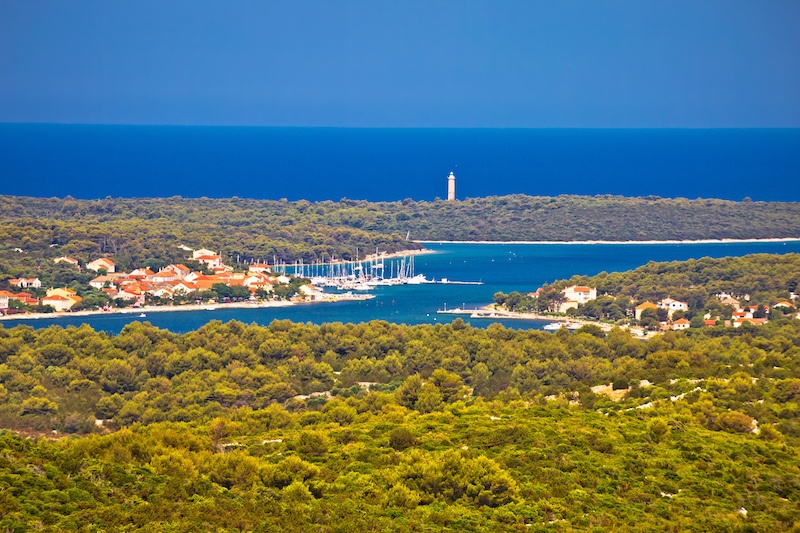 Tour length: 56.8 km – Elevation gain: 691 m – Tour difficulty: moderate – Duration: 2 days
On this 2-day Dugi Otok bike tour, you will cycle of the longest of the north Dalmatian islands. This island has massive vertical cliffs that go down deep into the sea, where beautiful sandy beaches await. This island is a place of great natural diversity, including the village of Brbinj. There are two beautiful bays in Brbinj where you can enjoy swimming in crystal clear sea. This tour also takes you to Veli
Rat – there you can visit the highest lighthouse on the Adriatic. Finally, you will have a chance to
explore the church of St. Nicholas, the famous sandy beach Sakarun.
Or email info@zzuum.com
We spoke to Nicolas Bajlo, Zzuum's Operations & Product manager, and asked him more about Zzuum and how they see travel during COVID-19.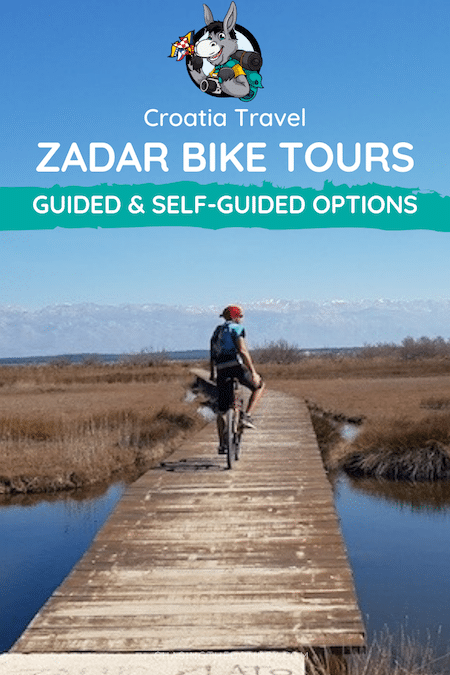 Tell Us About Zzuum & Its Ethos
Zzuum started as a group of outdoor lovers who enjoy spending time cycling and exploring nature. It has become a serious business, but we are still the same curious and active bunch who want to show all the beauty of this region, nature, and people to everyone.
We create experiences and not just the products for our clients; we offer them places, activities, and tours that we are ourselves are in love with. That way, customers become friends and family, and that's just the way we like things to be.
How Do You Feel About Travel And Tourism Given The Current Situation?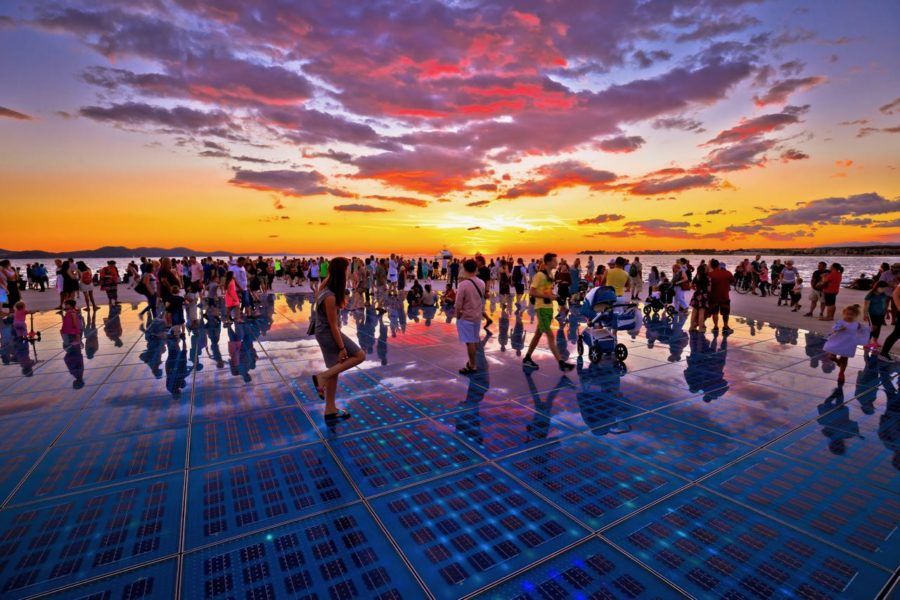 Travel and tourism are impacted heavily, and the struggle will last for years to come, but the "good thing" about this situation is that tourist destinations in Croatia, as all other business subjects involved, can set a new direction or "reset" and I hope that they will keep in mind that mass tourism isn't the answer to our problems.
We have a beautiful region which so much diversity so the best thing we could do is to offer only top quality products with an individual approach to our future guests, which will keep them in the destination as much possible.
That kind of tourism won't have such a negative effect on the local community as much as mass tourism, and we believe that this is the key to high quality and sustainable tourism.
How Will Your Business Adapt To New Measures, Social-Distancing & Safety?
Our holiday packages, as well as our daily tours, are custom made and for individual clients or small groups so we can say social distancing & safety won't be a problem for us.
All of the bikes and cycling equipment are disinfected after each use, as per instructions of the Civil Protection Headquarters. Keeping a social distance when on a bike isn't a problem, we are always in the fresh air, and we keep our distance from each other at all times.
Why Should Guests Choose To Come To The Zadar Region?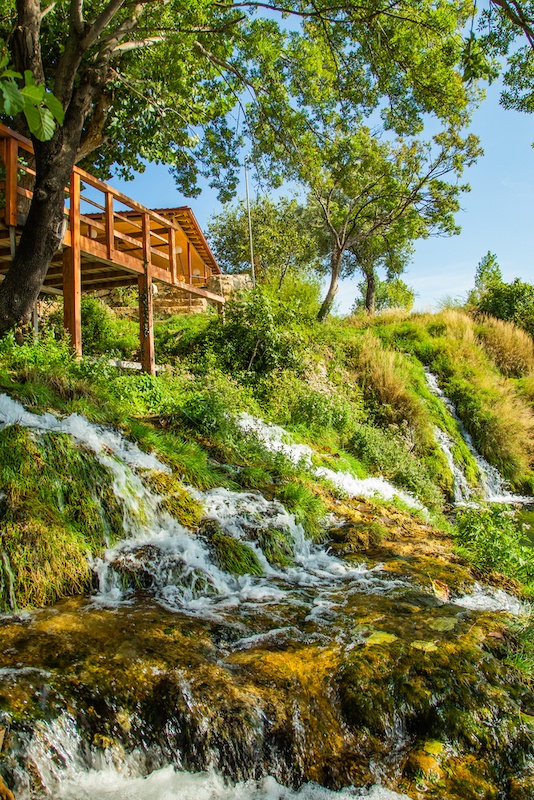 Where else can you find the sea, a mountain, lake, and rivers in a relatively small region such as this?
This diversity of the region's natural beauty alone is enough to attract people, not to mention numerous outdoor activities that you can try, great homemade food, and local people. What more do you need to forget everyday stress and charge your batteries?
Anything Else Guests Should Know About You & Your Tours?
Just come to Zadar and enjoy it with us!
If you found this article useful, be sure to show it some love, share it with friends.
More Ways To Discover Croatia With Social-Distancing
Share