5 Reasons Why Croatia Is Perfect For Families
Written by travel writer Melissa from The Family Voyage
Our family just returned from our first holiday in Croatia, and the country far exceeded our expectations as a family travel destination.
We've traveled extensively throughout western Europe since our kids, ages 3 and 5.5, were babies. Still, Croatia is now one of my top recommendations for families looking to kick-start their international travel experiences.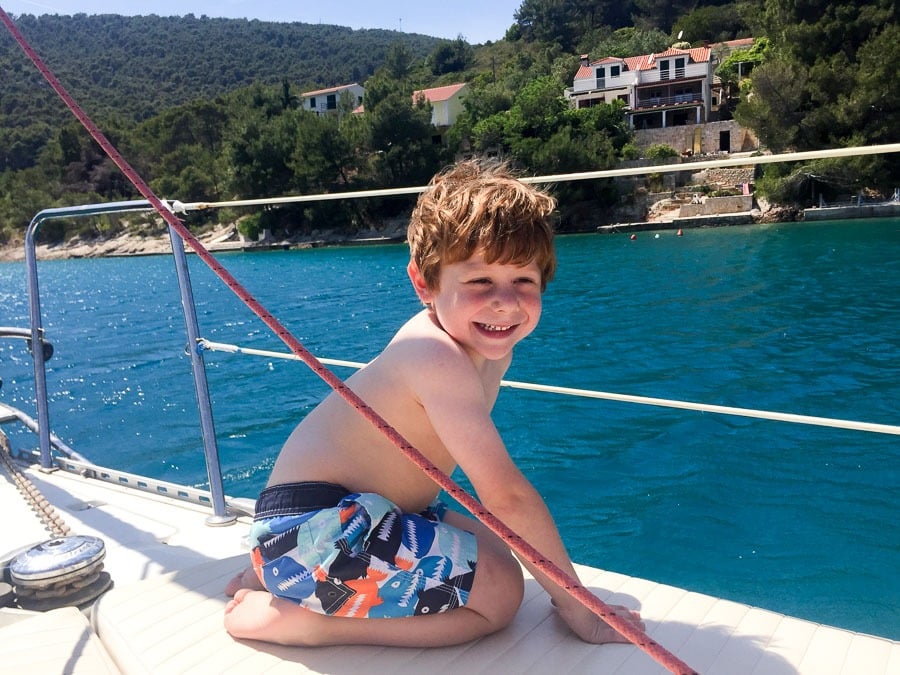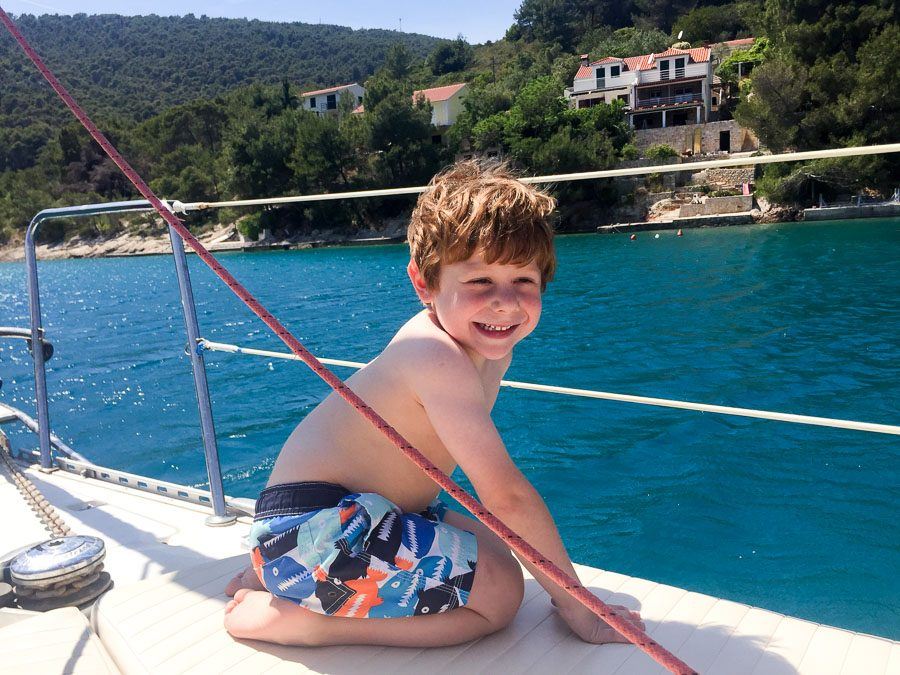 Read on to discover just a few reasons why Croatia should be your pick for your next family vacation in Europe.
It's More Affordable Than Western Europe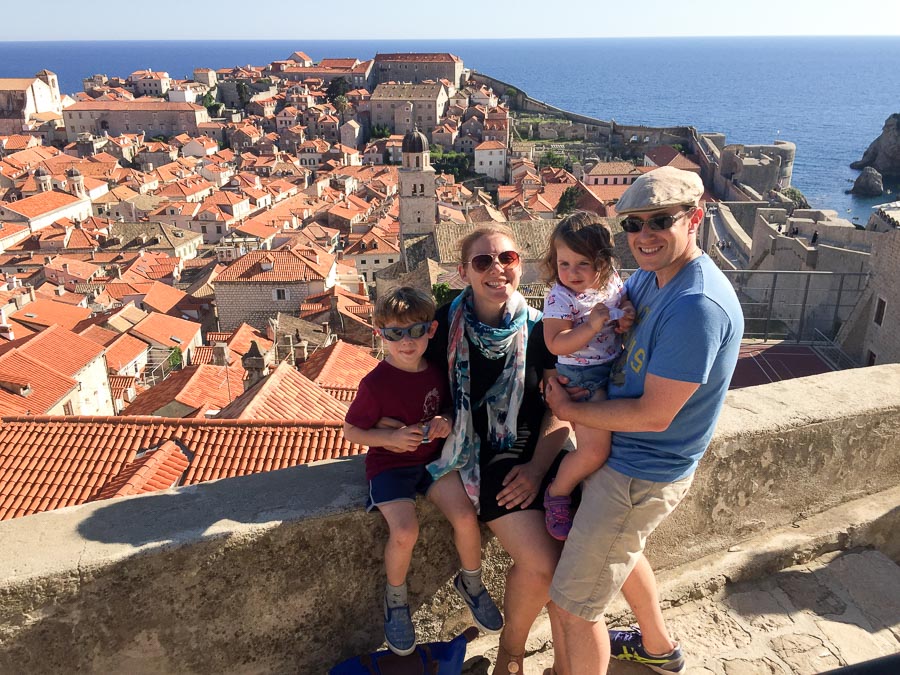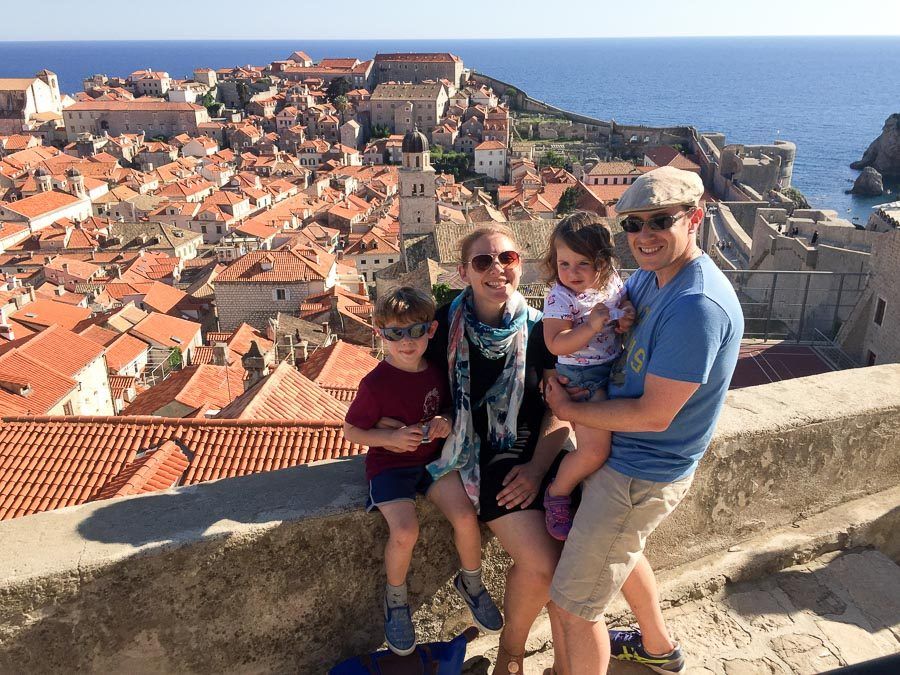 We all know travel is expensive. But travel for a family of four? Excuse me while I pour myself another glass of Istrian wine.
Though there aren't as many discount flight options from the US as there are to somewhere like France or Germany, the cost of lodging, food, and activities is so much less that it makes up for the difference. Even in pricey Dubrovnik, you can find a decent family-appropriate apartment on Airbnb for around $100 (less in places like Zagreb).
Beyond the overhead costs of transportation and accommodation, life on the ground is more affordable for Americans and others thanks to the Croatian Kuna's relative weakness and the overall lower cost of living.
Pro tip: We booked our tickets to Europe using United miles. For just the cost of a roundtrip Europe "saver" ticket, we were able to combine a stop-over (four days in Paris) and an open jaw (into Dubrovnik, out of Zagreb). So while the availability of flights from the US to Croatia isn't excellent, creative use of your frequent flyer miles can land you big savings and an enhanced vacation!
The Food Choices Are Appealing To Both Daring And Picky Eaters
I wish I could tell you that my children ate everything and that they loved sitting down to a plate of unfamiliar local cuisine with new friends to have a truly immersive cultural experience.
Sadly, I can't.
They are typical preschoolers in that they would happily stick to their favorite foods for three meals per day if given the opportunity.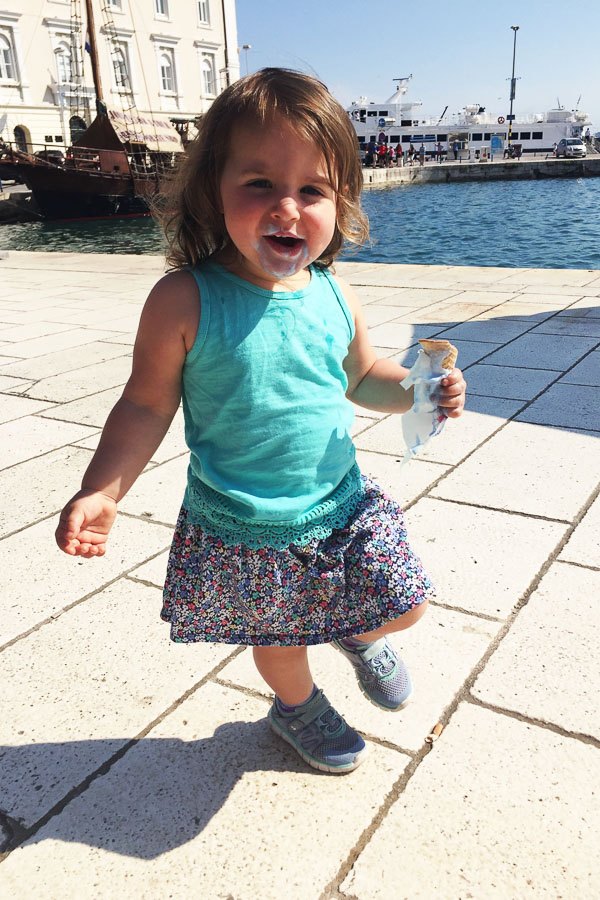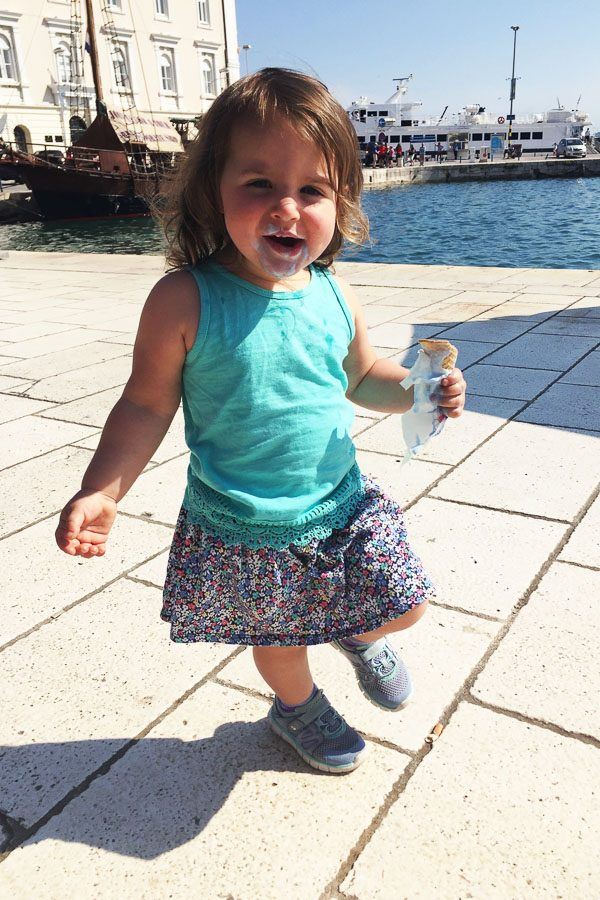 So how did it go feeding kids in Croatia? For the most part, just fine. Thanks to its history of being conquered by different regional powers over time, the cuisine is a mix of other countries' influences, generally using fresh local ingredients.
Much of the food is prepared (bonus for my pickier kid) and generally not too heavy for any of us.
There were a few cheese pizza meals, but my son often ate a whole filet of sea bass at least once per day. On the other hand, my daughter loves vegetables and was treated to a different vegetable soup of the day at every restaurant and enjoyed the wide range of risottos offered.
Fortunately, the corner bakeries all sell familiar phyllo dough pastries like pain au chocolate and "new" ones like bureks – fluffy pastries filled with cheese.
The Logistics Are Simple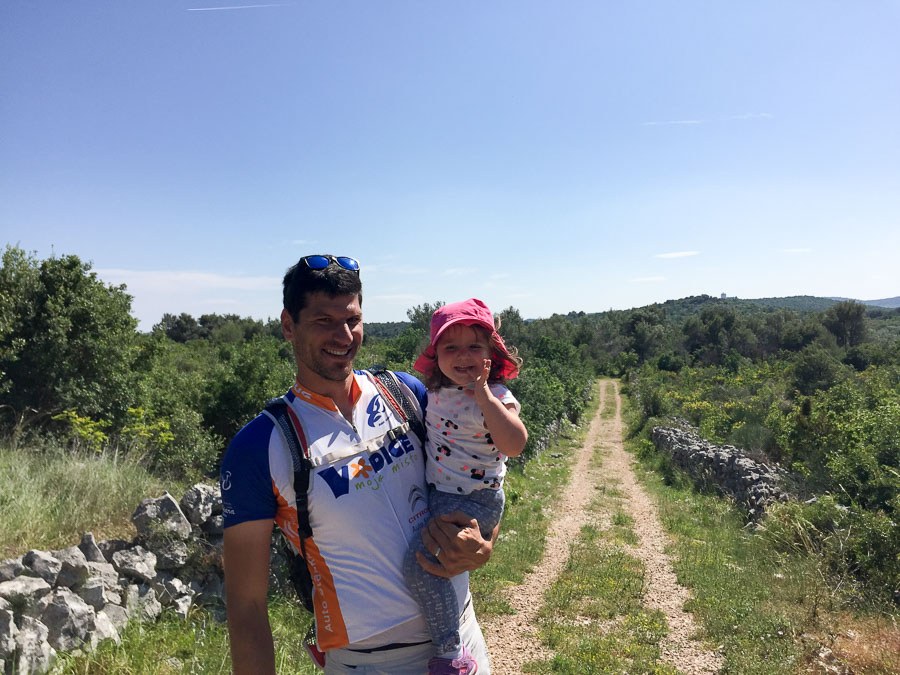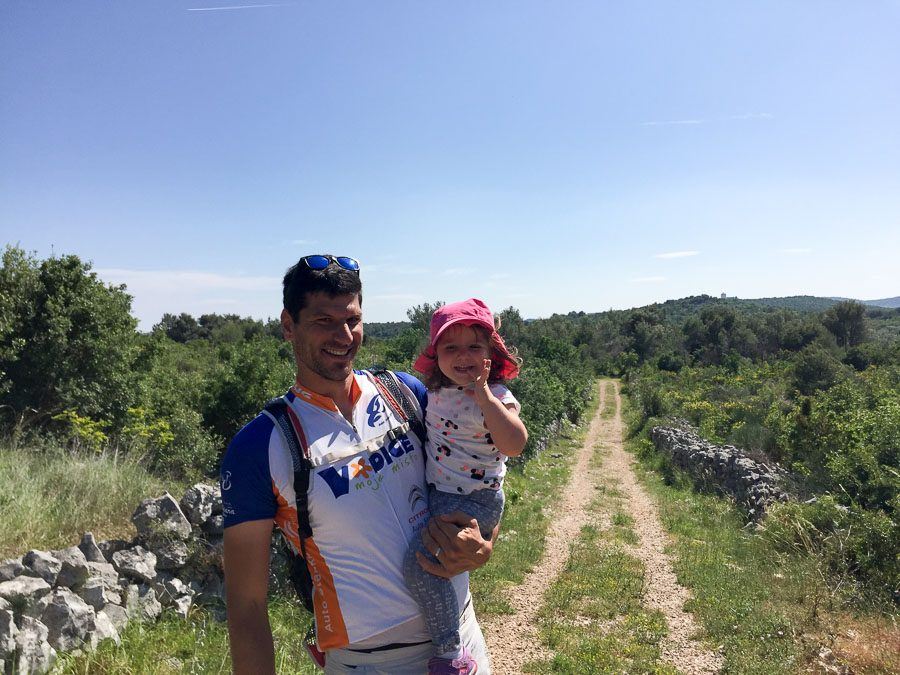 A trip to Croatia doesn't require multiple in-country flights or long-distance train rides.
Our earliest thought for our recent trip was to visit Greece, with an emphasis on the islands. That plan was derailed when we considered the prospect of multiple flights and full-day ferry rides with two small children. It didn't sound like a "vacation" to anyone.
In Croatia, you just buy a plane ticket into one city and out of another, and then rent a car to drive between them or book a private transfer service. Easy!
The main highways between cities are generally in excellent condition (though if you're staying deep in a city, make sure you have a GPS app on your phone to handle twists, turns, and one-way streets).
You'll be driving on the right side of the road, just like in most other countries. The total distance from Dubrovnik in the south to Zagreb in the north is just 600 km and would take about six hours if driven without a stop.
We spent ten days gradually winding north and loved every minute of it. The kids didn't mind the drives since the longest clocked in at only three hours. While you could speed from one end of the country to the other, you'd be missing some of the best parts of the country in between!
Take it slow, enjoy the ride.
Apart from transportation, the tourism logistics are also much more relaxed than in crowded western Europe. We never encountered a wait for any activity. We booked only our guided bike tour and sailboat charter in advance and those only because of our specific needs traveling with young children.
Adventure is Everywhere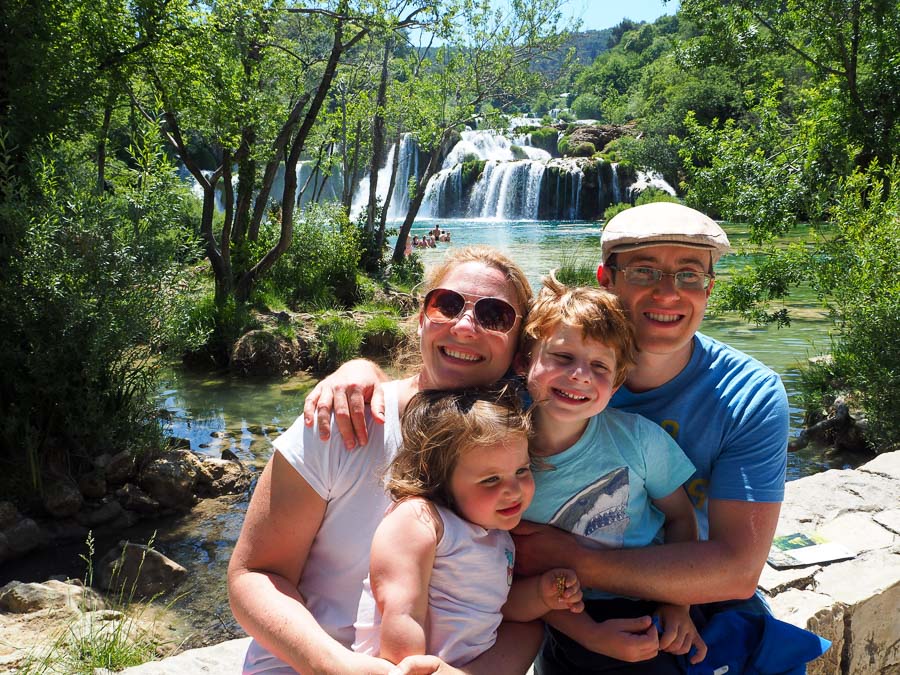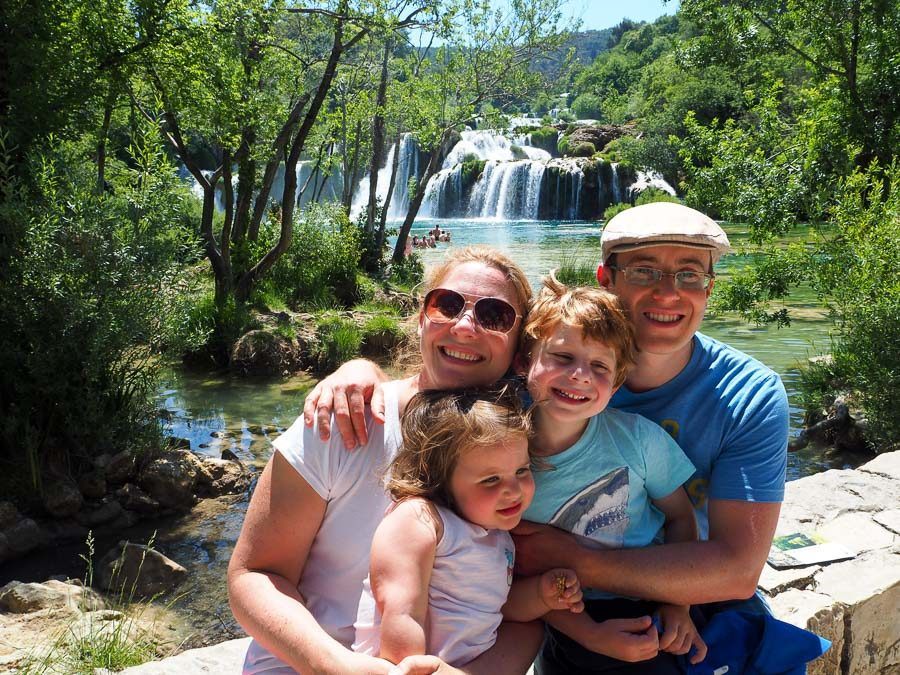 While many European vacations are centered around museums, churches, monuments, and restaurants, our Croatian experience was very different.
Of course, Croatia offers all of those attractions, but it's equally comfortable to fill a vacation itinerary with outdoor activities that will keep both kids and their parents happy. Our little ones enjoyed tromping around waterfalls at Krka and Plitvice Lakes, biking around Roman and Liburnian ruins in Sibenik, and sailing the perfect blue waters from Split to Solta.
I can count on one hand the number of times I had to tell them to use their inside voices.
Pro tip: Krka's waterfalls aren't as extensive as those of Plitvice, but they're still lovely, and the logistics are much simpler. Park in Škradin (just one hour from Split), take the boat to the park entrance while you watch swans glide by, and then walk the easy boardwalk trail that goes up behind the falls.
Our older child had no problem handling the walk, and our younger one did most of it independently. They especially enjoyed the first wooden bridge for viewing the falls and were thrilled with the wildlife at the top – watch for beautiful blue dragonflies and listen for LOUD marsh frogs if you visit in Spring!
Croatians Love Kids!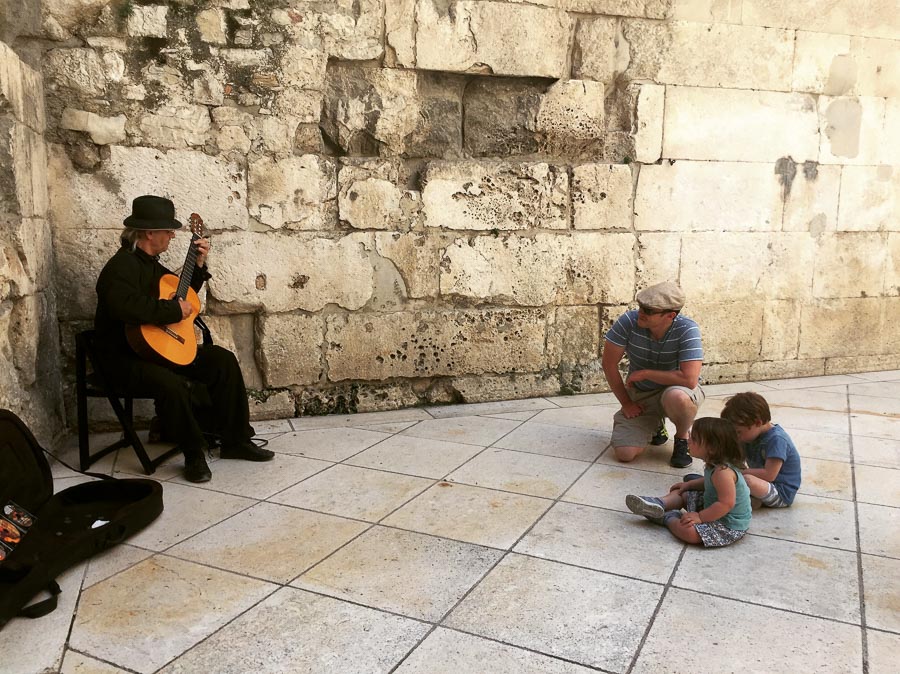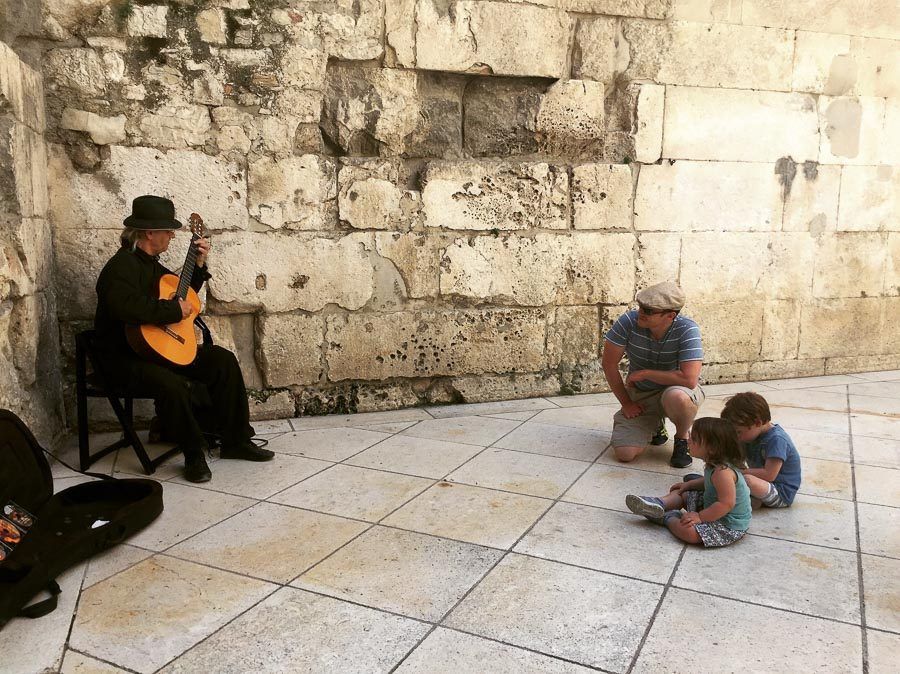 We meet people in every country we visit who love kids. But we also encounter places where the societal preference is for children to be "seen and not heard" or even not seen at all. Croatia, though, truly rolls out the welcome mat for its youngest visitors!
On our first day in the country, the kids were treated to a free lunch because "it's their vacation too!" and so our sweet waiter couldn't bear to charge them.
They were also permitted to go on both of our tourist experiences that day for free despite clearly posted ticket prices for children. At the fully-booked Panorama restaurant atop Mount Srd, our 3-year-old daughter's sweet smile earned us a table. The young, childless waiter then carried her through the restaurant before placing her on her "throne" and tucking her in with a cozy blanket to keep the chill off. Every time he returned to the table, he made sure to adjust her blankets to keep her comfortable.
All of that hospitality occurred on our first day in the country! The trend continued throughout our visit to Croatia, whether the kids were being carried down a mountain by a guide, treated to their own glasses of "wine" at a vineyard, or entertained with a free bubble show in the park.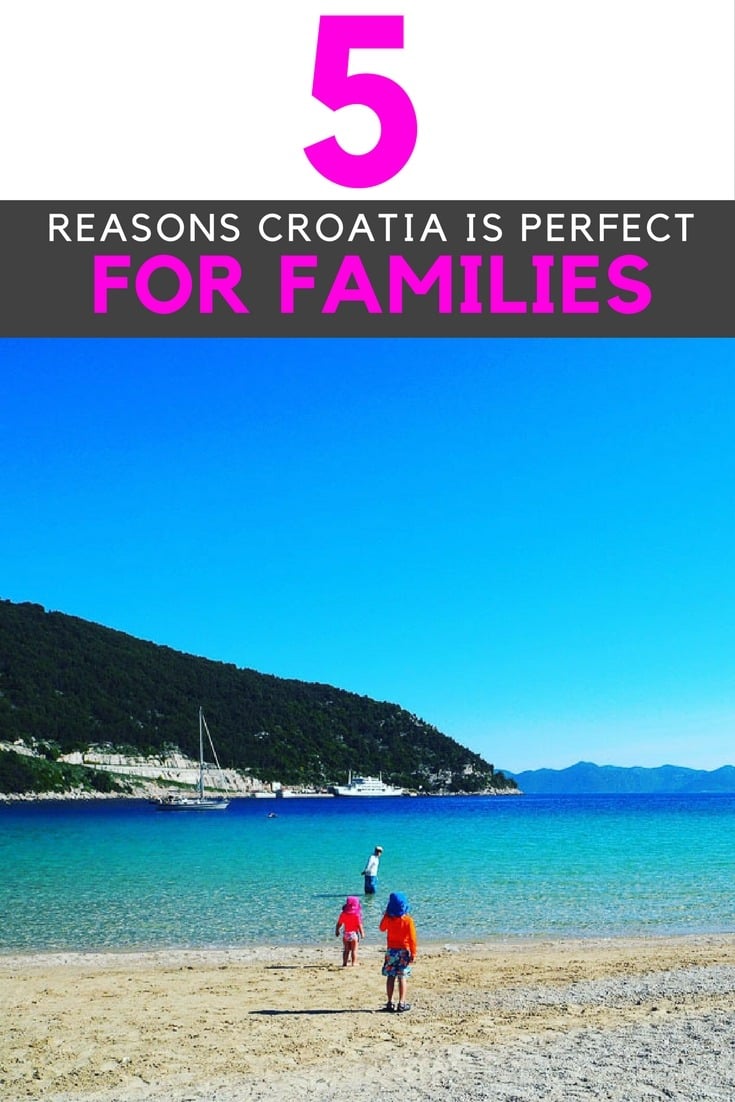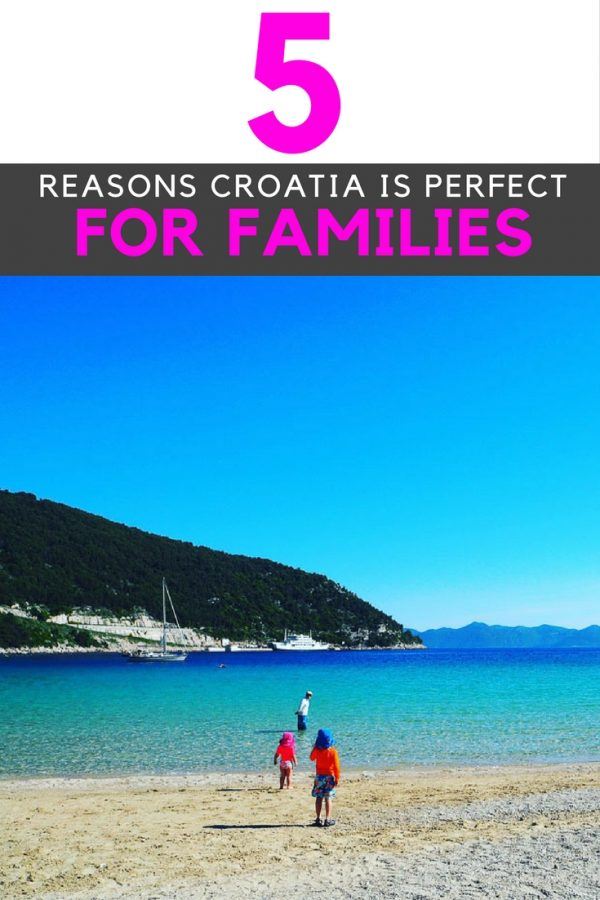 Plus, Wi-Fi is available all over – score!
Hopefully, I've convinced you to put Croatia on your family's vacation shortlist. We know you won't be disappointed!
Share