Piknik Dubrovnik – A Unique Experience With Social Distancing & A Gourmet Treat
Written by Tash from www.tashpericic.com
Coming soon is a massive list of things to do in Croatia – to avoid the crowds – be socially distanced and still have a great time exploring this wonderful country.
To dig deeper into our suggestions, we're planning on sharing some with you in full detail. Kicking off with this beauty – we would love to introduce Piknik Dubrovnik, which ticks all the boxes: a unique experience, with social-distancing, a gourmet treat, AND you support a small local business in the process.
When it comes to travel, we all know that food is at the heart of many of our best travel stories, but how will that look with social-distancing? Enter Piknik Dubrovnik. Social-distancing in restaurants is going to be a fine juggling act – and personally, we can't wait to eat at some of our favourite restaurants again. But, picture this – imagine sitting on top of a mountain with the historic town of Dubrovnik spread at your feet, enjoying a gourmet picnic of local artisanal food, with your closest friends. Better yet, you aren't the one who prepared it?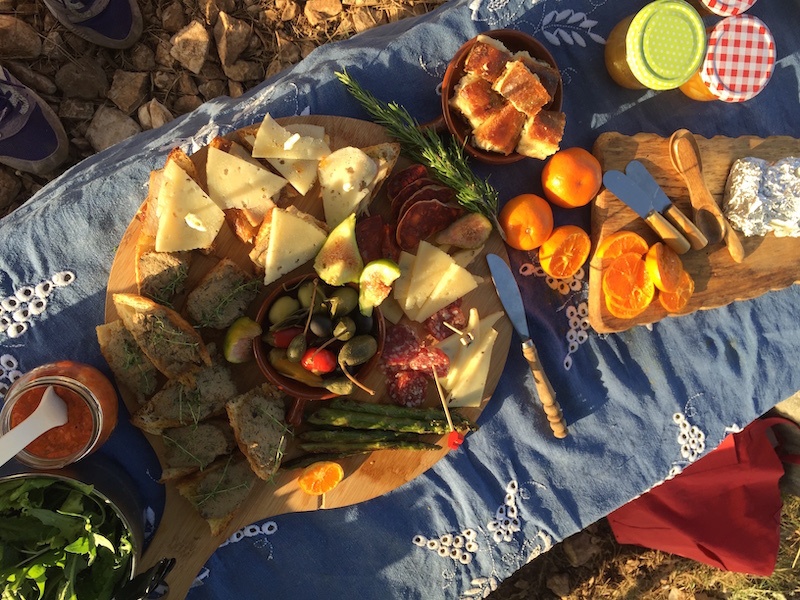 I would say this is a social-distancing travel win.
Piknik Dubrovnik is a private gourmet picnic experience which was started by Alex Cram, a sassy female entrepreneur, in 2017. Since then, Alex has been creating and curating beautiful and unique picnic experiences for travellers who are after something different – Piknik Dubrovnik has even been featured in the New York Times famous '36-hours' series.
Piknik Dubrovnik was previously marketed as a way to experience the beauty and nature of the Dubrovnik region, minus the crowds. With social-distancing measures now a part of the 'new normal' of tourism for the foreseeable future, Piknik Dubrovnik's business model may just be a winning formula.
We talked with Alex about Piknik Dubrovnik and her thoughts on tourism, safety, and social-distancing.
How Do You Feel About Travel And Tourism In Croatia Given The Current Situation And How Will Your Business Adapt To New Required Measures?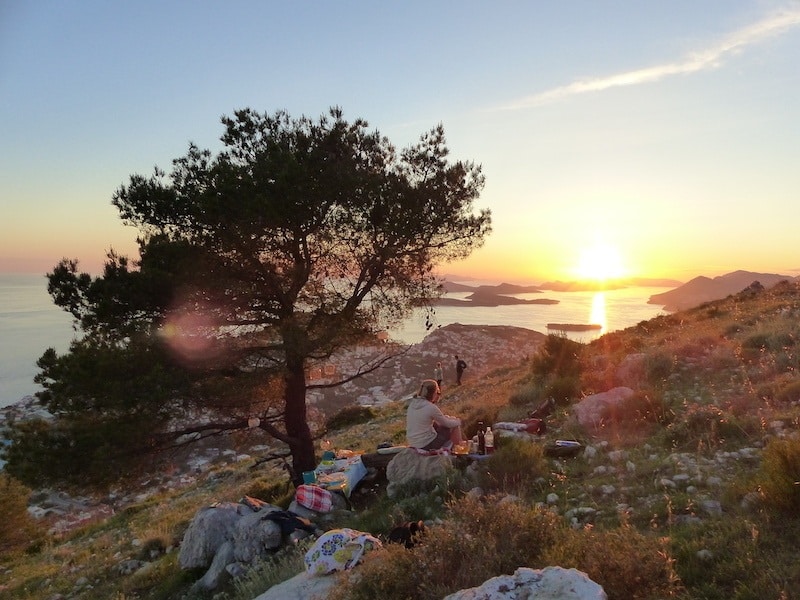 "I am currently focusing on trying to think positively about the future and hope to be able to get back to doing what I love soon. Just the other day, I was talking with friends about how many businesses will need to adjust the way they operate to ensure people feel safe and to follow new guidelines. It will be interesting to see how clients choose to experience travel, how businesses creatively adapt, the innovations that arise, and how fierce the competition might be.
As for Piknik Dubrovnik, thankfully, there are few changes needed as the model of Piknik Dubrovnik already very much suits the new safety measures, including social-distancing. The gourmet experience we offer is crowd-free, open-air dining in nature!
So, hopefully, I will continue to inspire and share the wonderful nature that is at Dubrovnik's doorstep, combined with healthy, high-quality, locally prepared specialty foods, wines, and adventure – all with a touch of decadence!"
Piknik Dubrovnik And Social-Distancing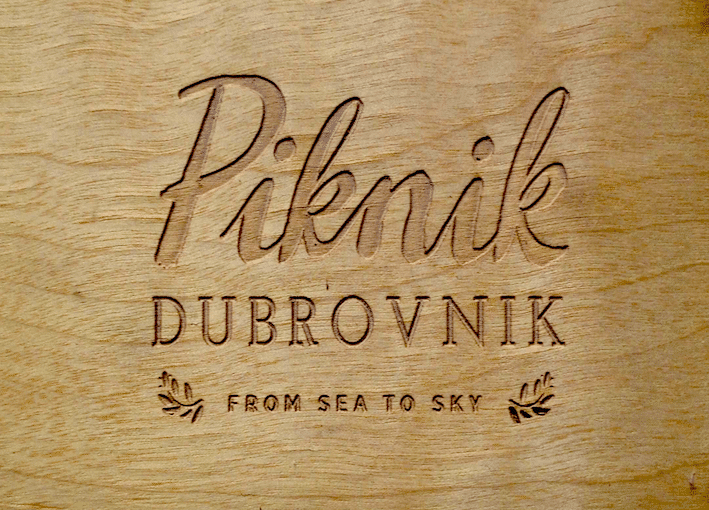 "The takeaway gourmet picnics can go anywhere in the kitted-out, insulated backpacks filled with everything you need. You can grab a pack and go hiking, sailing, boating, kayaking, road-tripping, wine tasting, or hey, even walk the city walls! We deliver the picnics within the old town of Dubrovnik, or we can have it all ready for you in a requested location around Dubrovnik.
One of the (few) upsides to this Covid-19 situation is that Dubrovnik will be far-less crowded this year, which means more room for us all to enjoy this spectacular destination. One of the advantages of being local is that I also know many secret spots, so of course, I share these with my guests.
The ease and variety of the picnic also means you could simply enjoy it on your terrace at your private accommodation if you are nervous about restaurant dining. Avoiding the crowds was the main reason my guests chose to have a picnic; now, with social-distancing, it makes more sense than ever."
Unique Experiences With Piknik Dubrovnik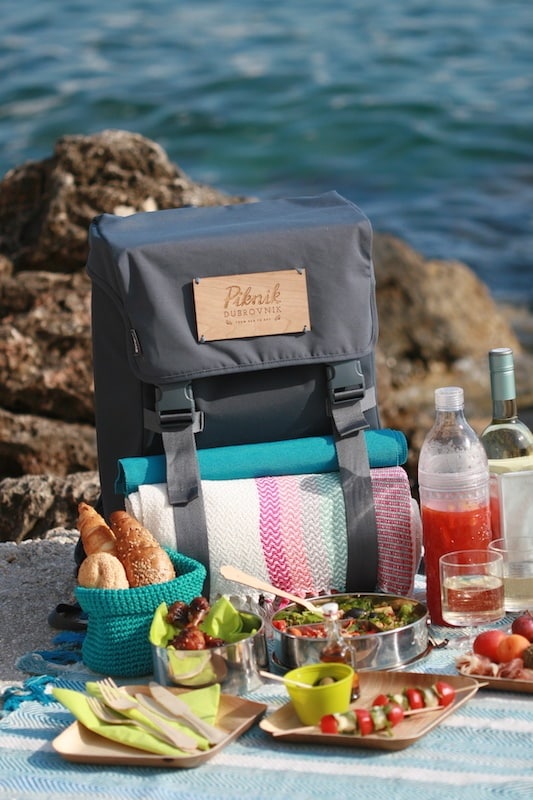 "As well as our premade picnic kits, we also offer a wide variety of unique experiences. We offer secret gourmet picnics where we take you on a guided walk to a gorgeous location; or, one of our most popular experiences – a sunset hike to the Imperial fortress on Srd ridge, where we have everything set up for you. Another favourite of our guests is heading out on a boat (another great private experience with social distancing) for a day or sunset sail with one of our gourmet picnics.
I also can't not mention that we do proposal picnics! We have a beautiful picnic set and waiting for you with all of your favourite things so that you can surprise your love with a romantic proposal – a scenario straight out of a movie!
We love curating these unique and memorable experiences and look forward to creating more memories with our clients soon."
Safety And Concerns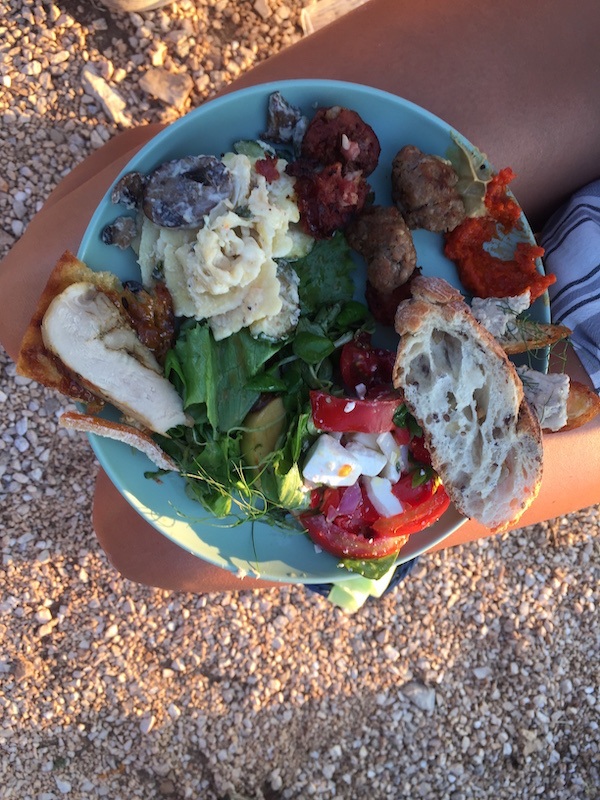 "Working with food – food hygiene and safety is of the utmost importance in everything we do. In regards to serving small groups, I will be looking at individual settings and pre-packed servings to make people feel safe and more comfortable.
It is also worth mentioning that for every picnic we cater to, I am in personal contact with the guests; so, any specific requests or concerns will be dealt with on an individual basis. This personal touch is something I pride myself on and is also something that I believe has been key to my success. I do my best to accommodate any number of requests, and that goes for dietary restrictions and concerns."
Small Business Supporting Small Businesses
Here at Chasing the Donkey, we love supporting small businesses, so the other aspect of Piknik Dubrovnik, which also inspired us, is how they are a small business supporting small businesses – a true local economy.
"I have always supported local businesses; it's part of the foundation of my business philosophy. I have a long roster of carefully selected local suppliers and entrepreneurs that I work closely with, both in the Dubrovnik region but also throughout Croatia.
Local farmers, fishermen, cheesemakers, bakers, family-run wineries. I have favourite specialty shops such as 'Life According to Kawa,' florists, event organizers, tour operators, private guides, sailing and boating companies, and my preferred hiking and adventure tour colleagues at Hiking Dubrovnik. The list goes on!
Most crucially, given the current times, we all need to work together to stay strong and survive."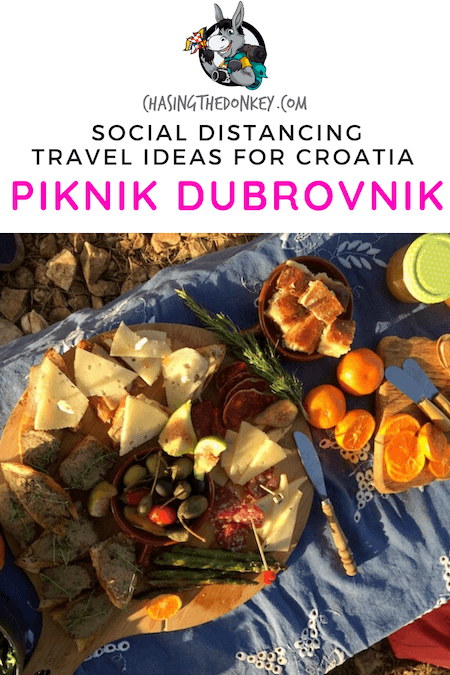 Private Bookings, Small Groups, And Safety
Naturally, I take private bookings and organise small group picnics. The overall experience has always been our focus, and now, our top priority will also be ensuring that our guests feel relaxed and safe in all aspects.
Piknik Dubrovnik, A Great Gourmet Experience With Social-Distancing
Overall, the ethos, care, passion, and business model of Piknik Dubrovnik makes it a great gourmet experience for those who travel to Croatia. Travel + food + social-distancing + supporting local businesses is a serious win in our books.
Or follow them on Instagram at @piknikdubrovnik
If you found this article useful, be sure to show it some love, share it with friends.
More Ways To Discover Croatia With Social-Distancing
Share