Some posts contain compensated links. Please read this disclaimer for more info.
Avoid Crowded Public Transport & Take A Private Transfer In Croatia & Beyond
Back in 2017 my husband Mate, and I, along with a business partner Božidar started a private transfer company – Octopus Transfers Croatia – and each year it grows, proving now to be one of the best taxi companies in Croatia offering new vans and buses, all driven by local expert drivers.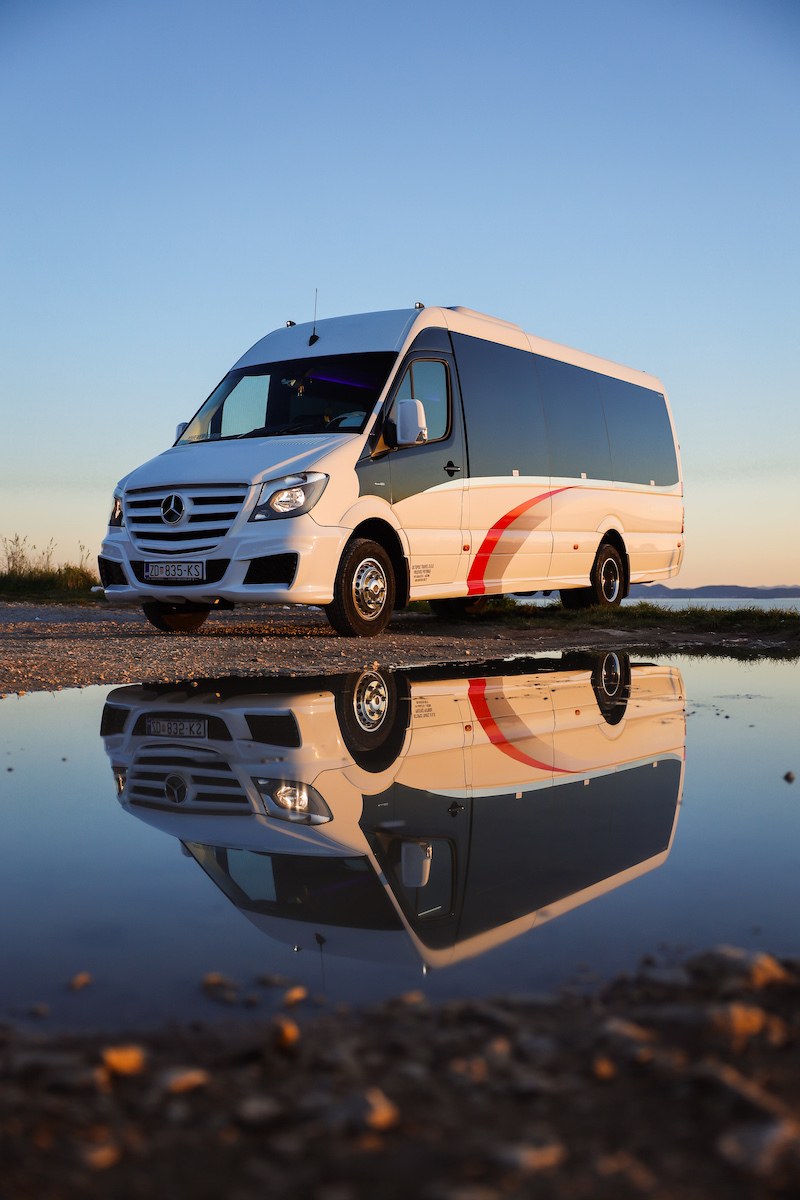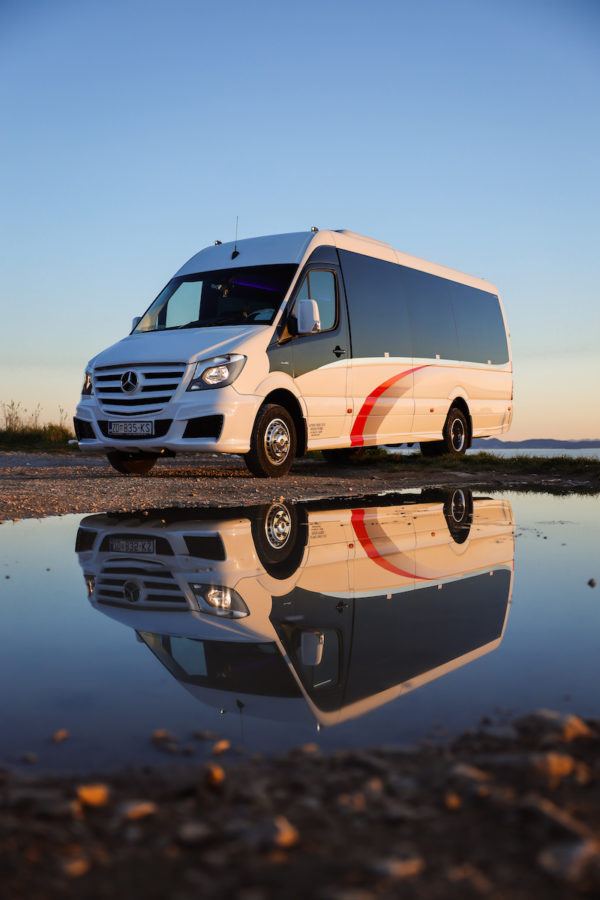 My family and I always use private transfers when we travel – we like to get off the plane in a new place – and be chauffeur driven direct to our hotel or private accommodation. We also use them for daily excursions and transport between cities when we do not want to hire a car. And, now more than ever we see the value in avoiding busy buses or waiting in lines for a taxi – and instead, take a safer form of travel.
Taking a private transfer in Croatia is safer, in that the ride is not shared with strangers – and the vehicles are sanitized after each use. Drivers are also fitted with masks, and hand sanitizer is provided onboard.
I asked Mate and Božidar to answer a few questions about taking a private transfer in Croatia during these coronavirus times, this is what they had to say:
Tell Us About Octopus Transfers & Why You Started it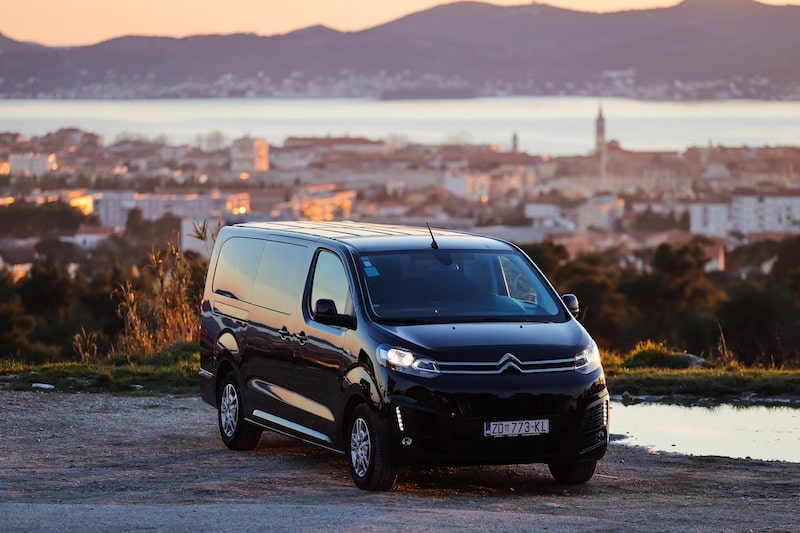 Octopus Transfers is a Croatian based transport company that provides private transfers
around Croatia
and its surrounding countries. We primarily provide airport, intra-city and inter-city transfers, day trips to
Croatia's fabulous National Parks
and various other sites as well as multi-day tours for tourists.
We have professional English
speaking drivers
and all of our vehicles are less than two years old so that our guests travel in a clean and comfortable vehicle. In the last few years we have expanded our reach and now also provide transfers and day trips to
Slovenia
,
Bosnia-Herzegovina
, and
Montenegro
as well.
Since our arrival in Croatia from Sydney, we were always looking to start a business in Croatia. We explored many options but nothing quite fit in our first few
years of living in Croatia
. In that period, SJ worked hard on her blog, Chasing the Donkey, which led to exponential growth in the
website
traffic. The penny dropped and we knew that we needed to create a tourism-based business and tap into the huge readership of the blog.
How Do You Feel About Travel And Tourism Given The Current Situation?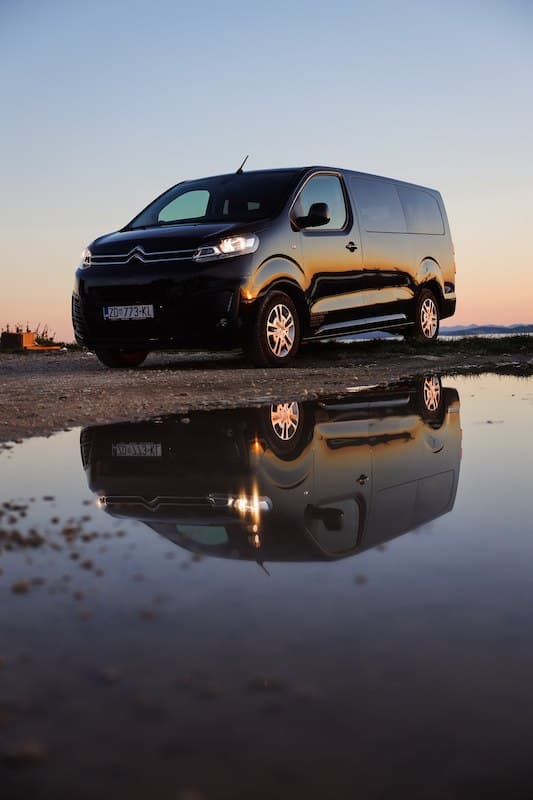 I feel that 2020 is going to be a tough year for all tourism-related businesses, however, I believe they will bounce back. Since COVID-19 took off in March much has been
learned and we are already seeing signs of things
moving in the right direction again.
Simple measures and discipline in applying these will make all the difference in how quickly we recover.
Face masks
, keeping your hands clean, business owners sanitizing equipment, etc. This is going to take effort from governments, businesses, and individuals.
My background is in Occupational Health and Safety where I worked in many high-risk environments which always required numerous control measures to be implemented to work safely. I see this in the same way. It will take some time to adapt to the changes but if that is what is
required then that is what we need
to do.
How Will Your Business Adapt To New Measures, Social-Distancing, Safety?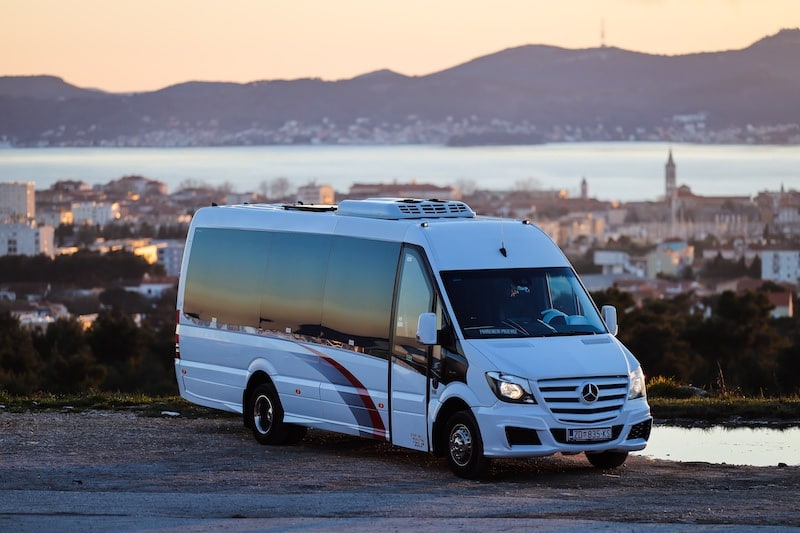 We have implemented a rigorous cleaning regime as well as sanitizing the vehicle after each transfer. Our drivers have been issued personal protective equipment and lastly, our transfers are all private so you will only travel with your travel companions. Be that your family and or friends.
Why Is Spending Extra Money On Taking A Private Transfer A Good Idea?
In short, taking a private transfer is very convenient and comfortable. Your driver picks you up, collects your bags and off you go. The other benefits of a private transfer include:
You are traveling privately in a clean and sanitized vehicle. There is significantly less risk of catching COVID-19 then on public transport
Door to door service
You can make stops along the route should you choose to
New vehicles with complimentary wifi and water
Professional English speaking drivers who are very knowledgable about Croatia and happy to share that with you
All-inclusive fixed prices
Meet and greet at the airport is included in the price
Anything Else Guests Should Know About Octopus Transfers?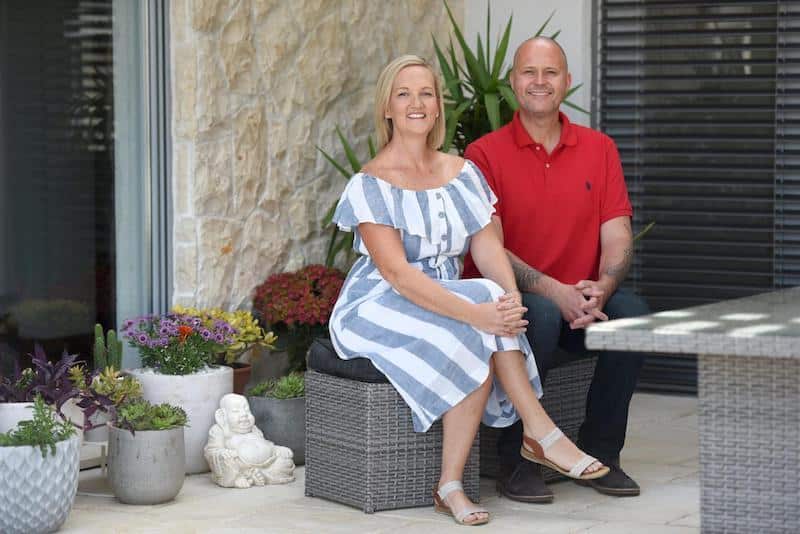 Our private transfers company has significantly grown in the last 4 years, and what sets us apart from the other private transfer providers in Croatia is that
we extremely
service focussed and bend over backward to look after our guests. This is reflected in our
wonderful 5-star reviews on Tripadvisor
. If you choose to travel with us you will not be disappointed.
Lastly, we will be expanding into France in late 2020 to service
to the Alps
for the ski season. Stay tuned!
If you found this article useful, why not show it some love.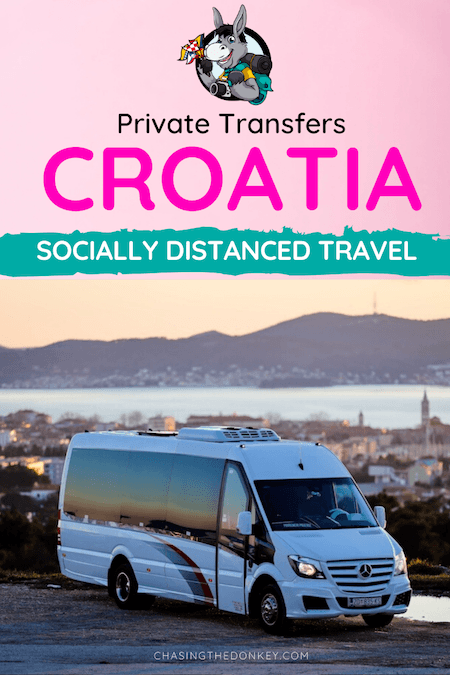 More Ways To Discover Croatia With Social-Distancing
Share