Some posts contain compensated links. Please read this disclaimer for more info.
Social Distance Friendly Travel Ideas For Croatia
This post was first published on May 18th. And we have been adding, and will keep adding ideas to the post – so please bookmark it and check back regularly.
The Covid-19 pandemic has unarguably changed the world. We are yet to see the full social and economic effects this will bring but it is clear to see that it will be far-reaching. The tourism industry has been one of the hardest hit and only time will tell how it recovers.
With many countries seeing a decline or stabilization in numbers of infected persons, eyes are now turning to the future – particularly, how we adapt and hopefully save part of the 2020 season.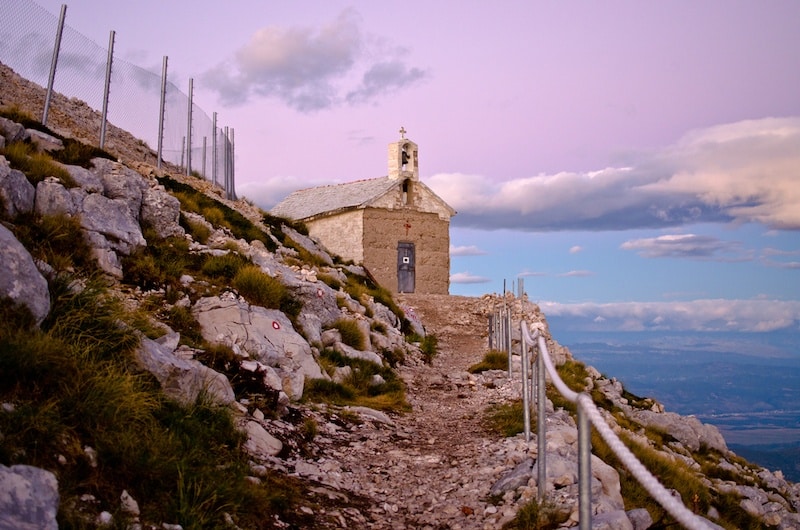 Up until this point, Croatia has responded incredibly well to the pandemic. In fact, according to Oxford University research, Croatia put in place some of the strictest measures in the world to stop the spread of the coronavirus, with visible success. With borders slowly starting to open in Croatia and the EU, it makes sense to ask – how will tourism look 'post-corona' and to what extent will social-distancing measures play a role in tourism?
Here at Chasing the Donkey, we love Croatia and this region; while this is a travel blog and we would love to see everything return to 'normal', realistically, we know that the 'new normal' is going to look very different. We also want to be cautious and responsible in regards to promoting travel – because, regardless of all of our personal situations, safety is first and foremost.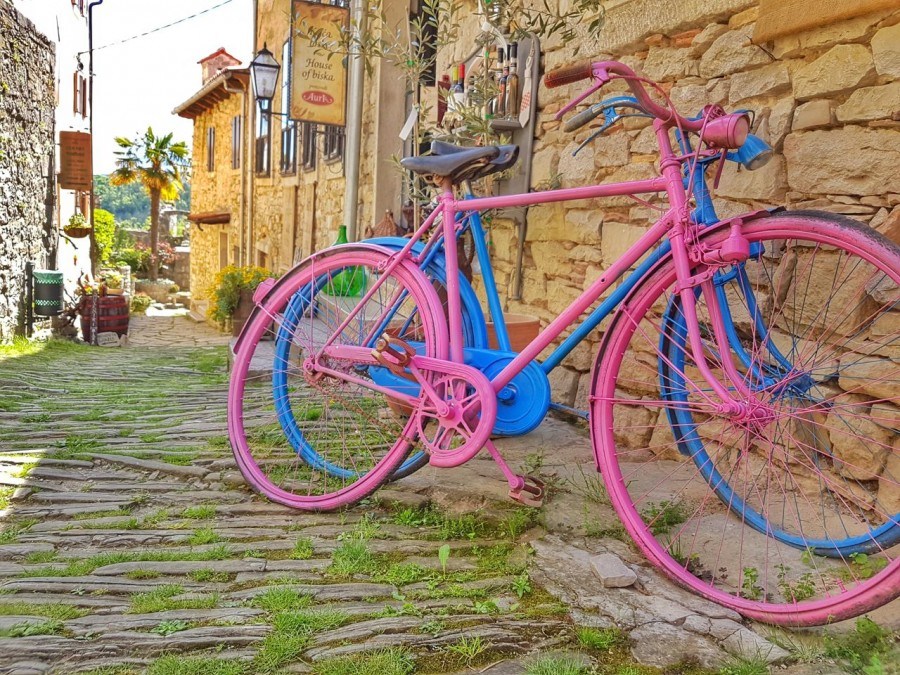 That being said, borders are opening and Croatia, along with EU countries are hoping to salvage at least part of the tourist season. So, we have decided to contribute to the conversation by sharing stories from tourism businesses that have social-distancing aspects and small businesses you should consider supporting when you visit Croatia.
We're going to keep adding to this page as soon as we uncover new ideas and trusted supplies you can contact directly, so please bookmark this page and come back regularly.
Right, are you ready to be inspired on how to enjoy your socially distanced vacation in Croatia this summer?
Private Cooking Classes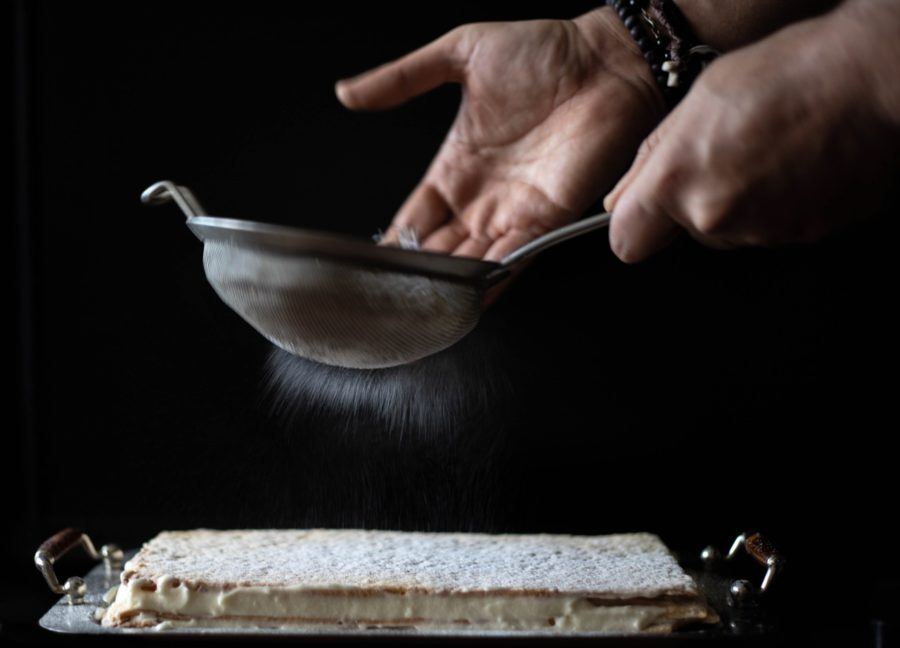 What better way to experience a country – than by eating your way through it! We have a very popular post on what to eat in Croatia to get you started on what you can eat while in Croatia – and we also a guide on how to order – in the Croatian language if you're feeling extra adventurous on vacation.
If you've been a longtime reader of Chasing the Donkey, you'll know that we have dozens of Croatian recipes listed, and we LOVE food.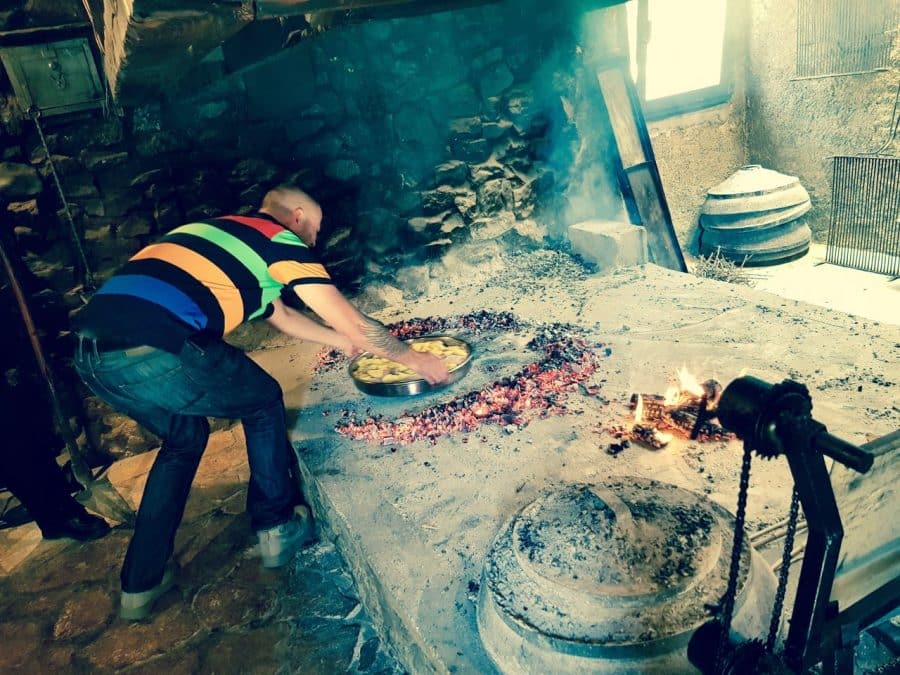 But, the best way to learn how to cook is from an expert – in the flesh! There are lots of great cooking classes to take in Croatia. Both with very small groups or private cooking classes.
We had the time of our lives in Nadin, near Zadar a few years back taking a cooking class with Exclusive Food & Wine Tours for a bespoke, hands-on, cooking class and wine tour.
If you have a soft spot for fantastic food and wine and want to learn how to make the most succulent, tasty meat using a Croatian Peka, then this cooking class is for you. After the cooking class comes a few glasses of delightful wine in the garden to enjoy along with your meal.
If cooking a peka isn't your thing, then you'll want to connect with Alan, my friend at Culinary Croatia. He has loads of cooking class options that you can choose from all around Croatia, including one very famous one – Cooking With Tatjana in Trogir.
Located not far from Split, the city of Trogir is UNESCO-listed, makes a great place to stay or just explore for the day.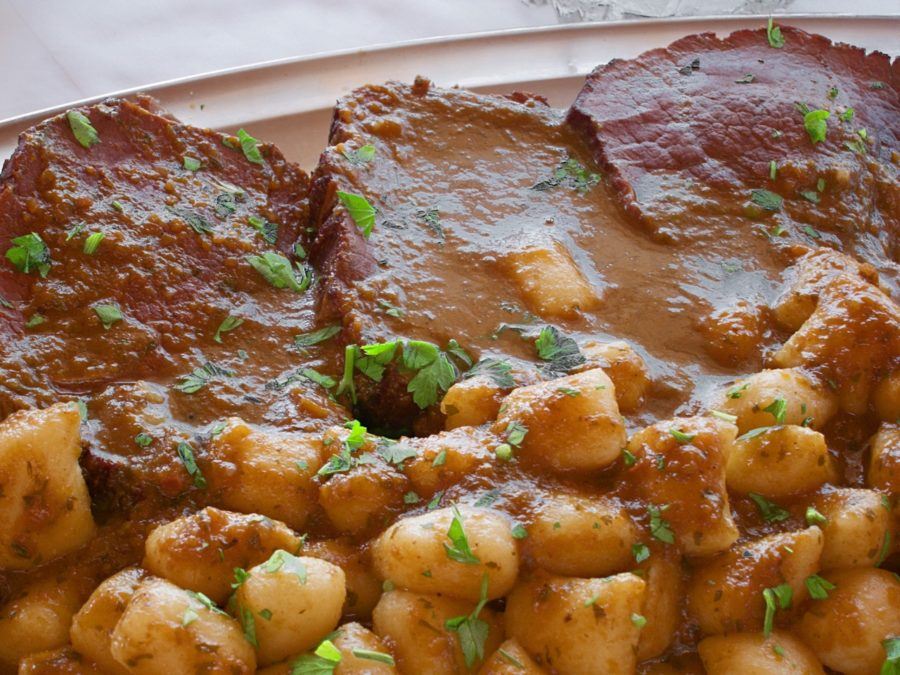 The cooking class with Tatjana's is done, in her home, which happens to be a 13th-century palace! Tell me that is not a cool-ass story? Think about the Insta-worthy shots you'll snap.
She will show you how to prepare Dalmatian specialties. The cooking menu depends on what you like, as well as what is available at the market that day – so it's really a unique class.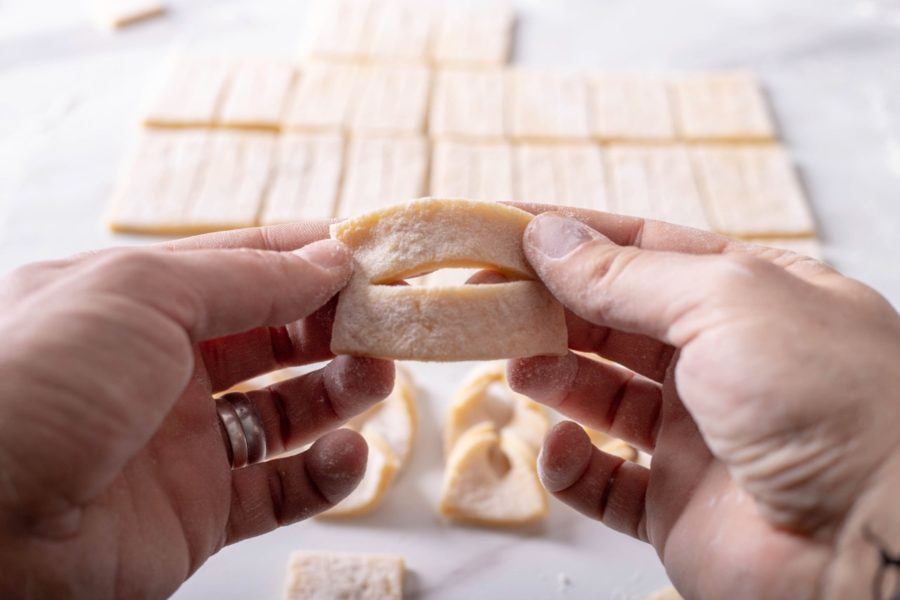 This cooking class is fully private and available on request only, and you can further avoid the crowds, by skipping public transport, by asking Alan to book the extra option of door-to-door service. With pick-up from your hotel, or private accommodation you'll get to experience Croatia through food in total luxury.
If you're not going to be in Trogir or the surrounding area, here are some other cooking classes around Croatia that we recommend:
Truffle Hunting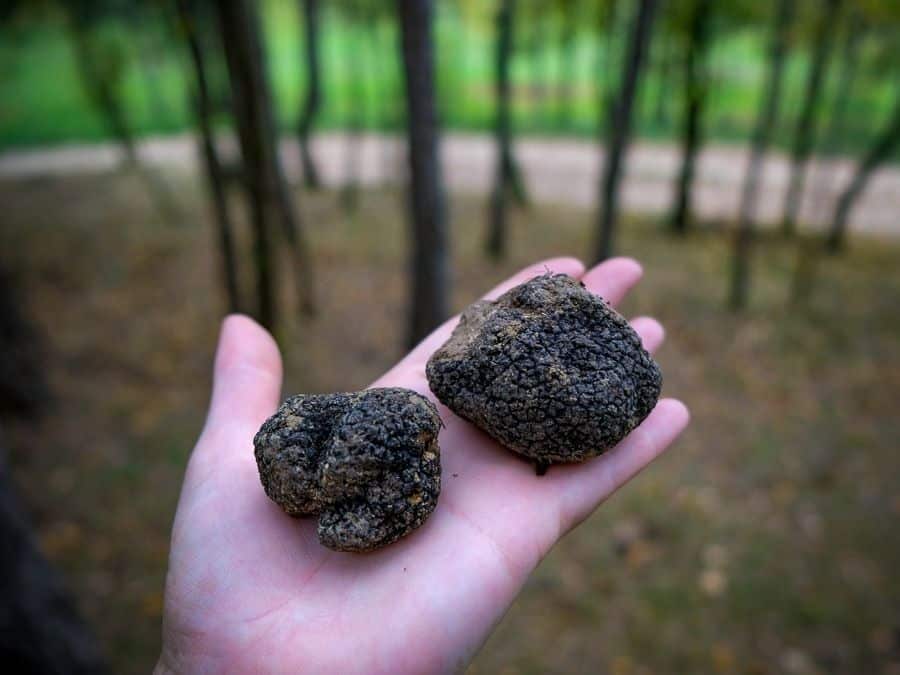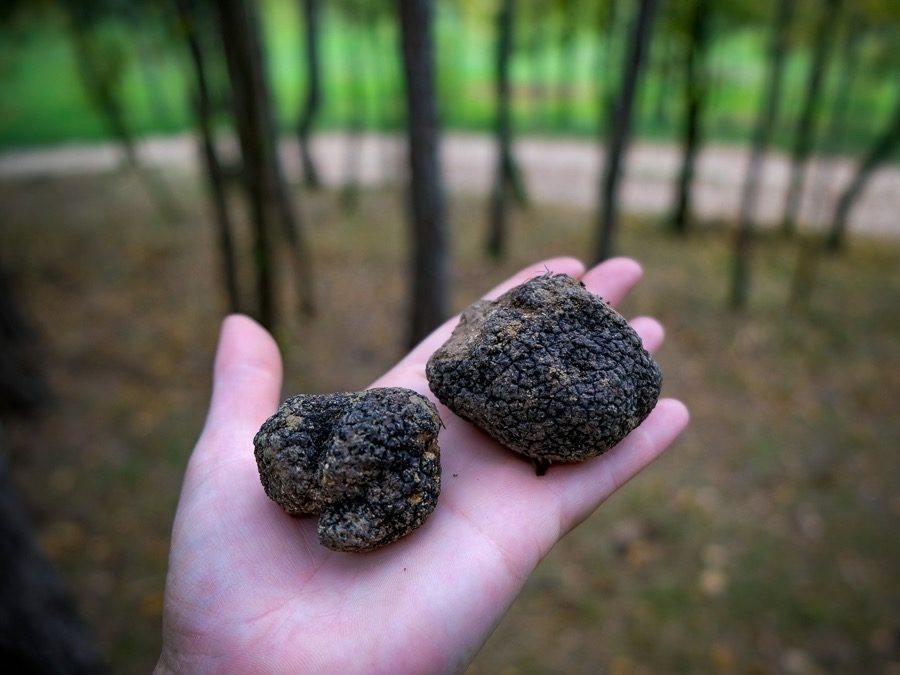 Oh my! How I love this activity. I have done it three times now, two of them with the ridiculously friendly and warm husband and wife duo from – Miro Tatufi!
Truffle Hunting is done in very small groups. There is no need to stand on top of one another, a are out in a vast forest.s you another.
Truffles are famous all over the world, and the Istrian truffle has a reputation for fetching some of the highest world prices. But, those little fungi are not easy to find – truffle hunting is about patience and of course very well trained dogs.
On your tour, you'll follow the dogs for over an hour – zigzagging over the forest, so be sure to wear good comfy shoes and also wear long pants if possible – as you really are the forest and are rummaging around nature. You'll be more comfortable that way.
Now, if you have never smelled a truffle's musky and intoxicating aroma, you need to add it to your bucket list. You will either love – or – hate the smell. And, I can't think of a better introduction to the smell of truffles than a hunt with the warm and friendly husband and wife duo, who also make you a brunch after the hunt.
Do not stress though, if you do not find many truffles on your hunt – the Miro family have plenty on hand.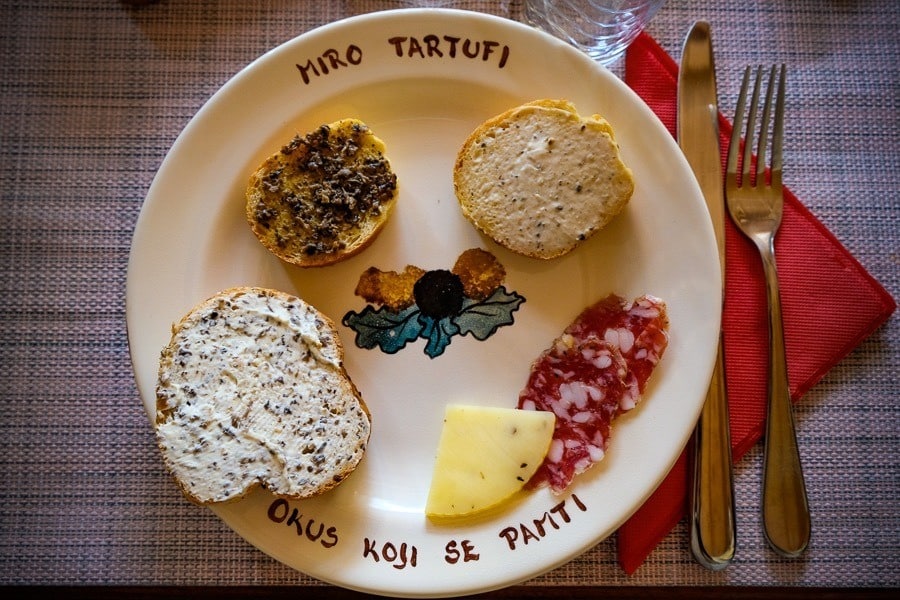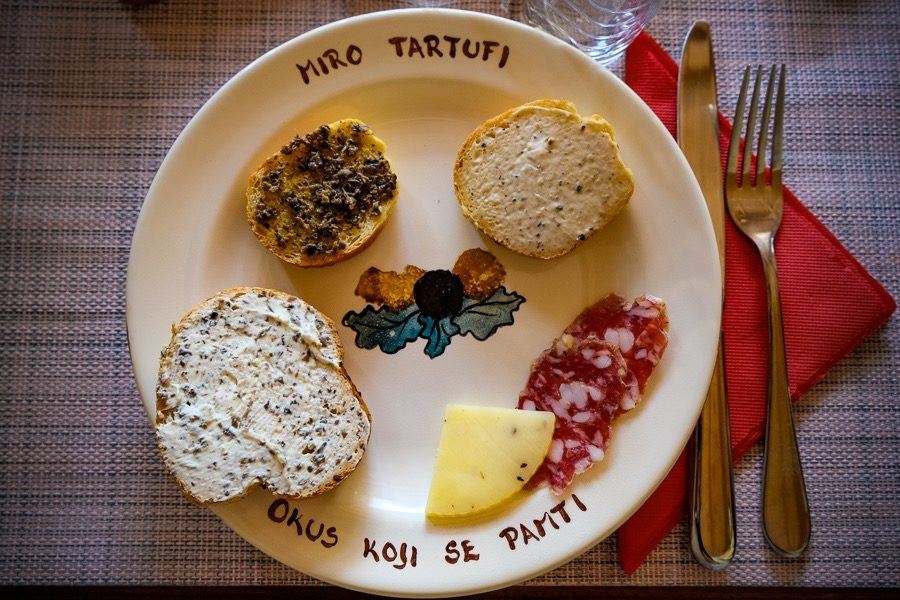 Truffle hunting is mostly done in Istria like we said we love Miri Tartufi, but there are others that also offer similar experiences.
Yacht & Catamaran Hire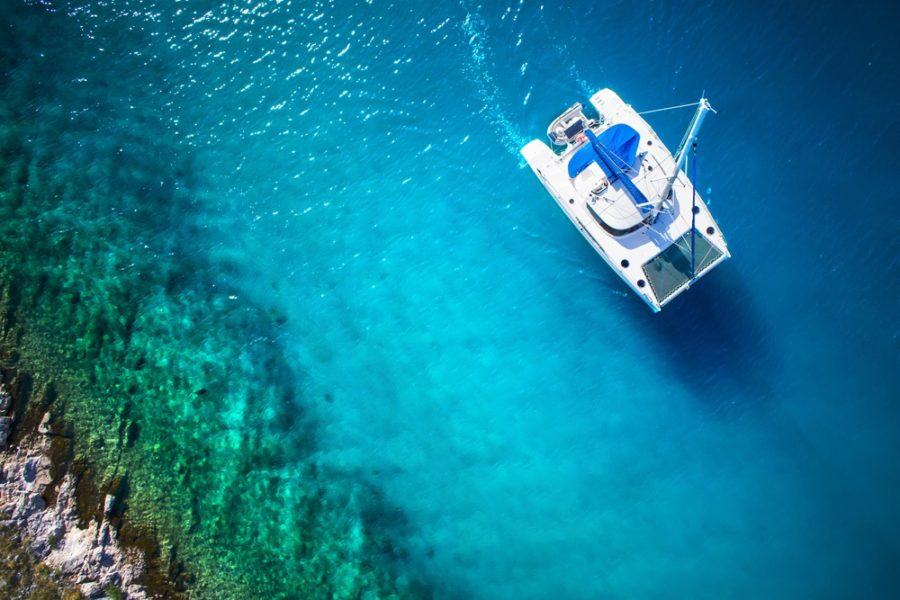 Big cruise ships were in the news a lot this last few months – for all the wrong reasons. So we're thinking that avoiding those is best – for now at least! There will be a time for them again if you so desire.
Instead, at the top of your social-distance-friendly Croatia bucket list should be sailing of some kind.
You could go the whole hog – and rent an entire yacht or a catamaran for you and your friends for a 7-day adventure! Doing this would avoiding people almost altogether! All you'll have to worry about is lazing about in the sun, stopping for lunch at one of the many isolated restaurants, and in what direction the wind is blowing.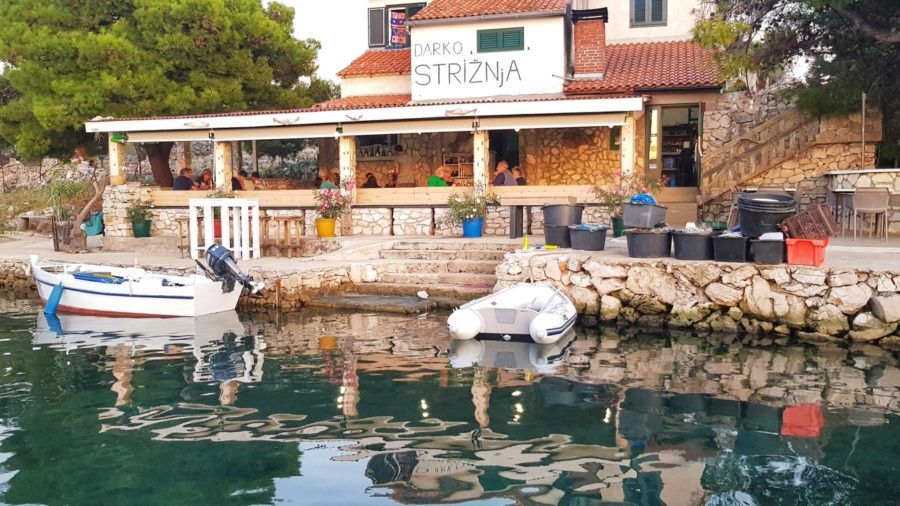 Or, if your budget doesn't go that far, you can also go sailing for a shorter time with companies who specialize in 2, 3, or 5-day trips.
Two years ago, we took the two kids on a catamaran for 3 nights, we were partnered with a couple who also joined us. The experience was amazing, but the costs were reduced as we shared them with the couple.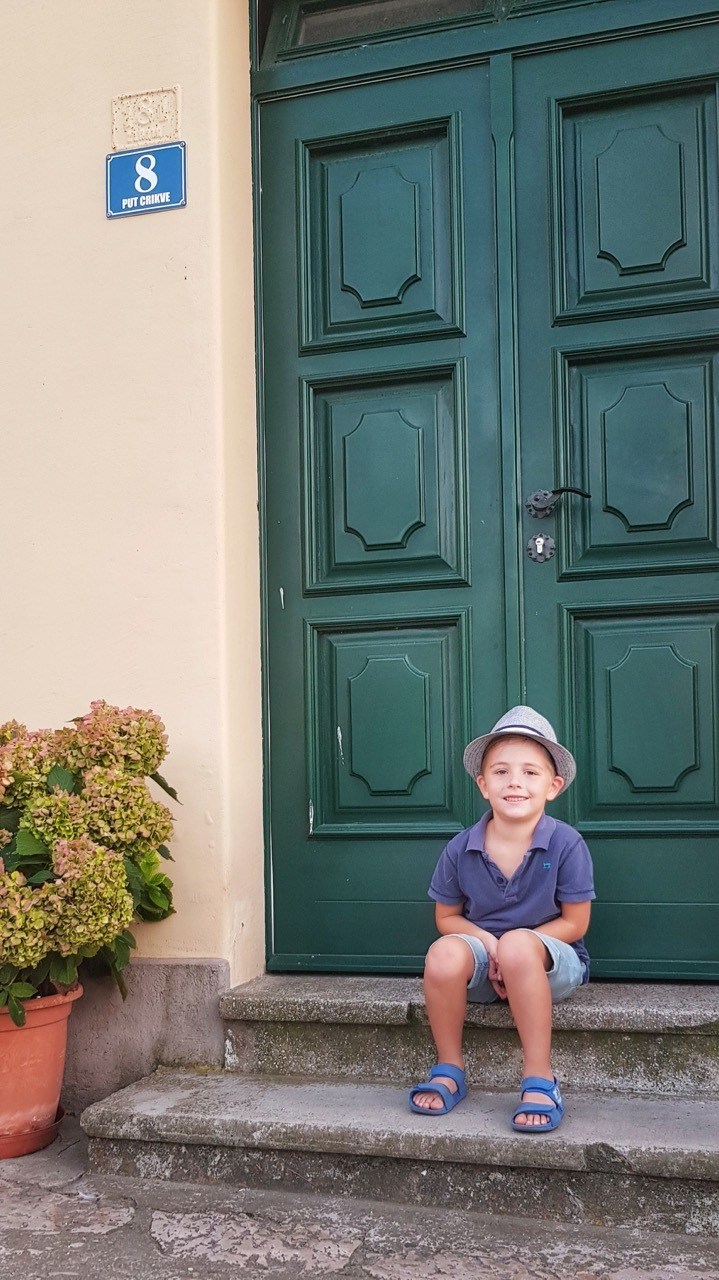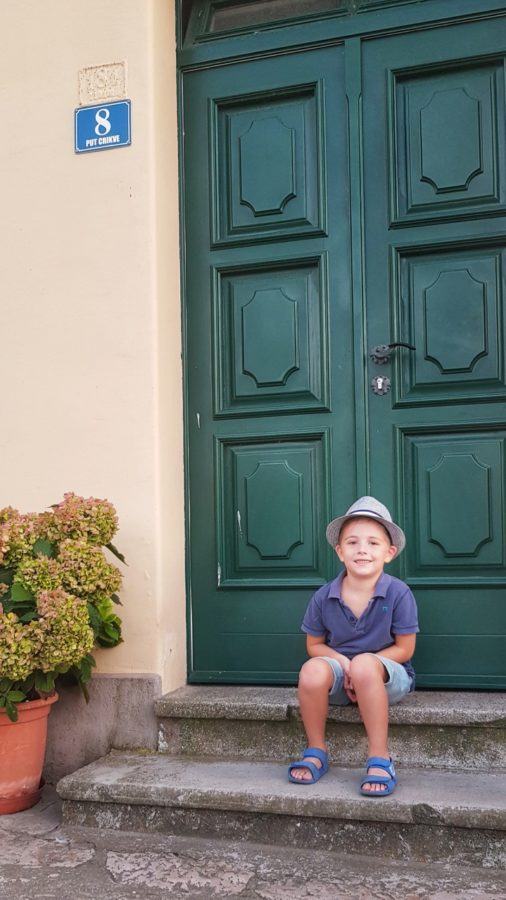 We each had our own room on board, with an ensuite and we shared the kitchen and common relaxing areas. As catamarans have so much more room than a yacht, there was lots of space to spread out. Here is the one we did so you can see for yourself just what we thought.
There is another local Croatian company that offers awesome, small group sailing trips. They have several trips, but one standout trip that they have is a trip called "Back To The Roots Sailing Adventure". It is aimed at those people who are feeling a pull towards reconnecting with their Croatian heritage.
If your parents moved from Croatia when you were a child, or even before you were born, and you've heard countless stories of your heritage and you want to connect with Croatia, then this sailing trip is for you!
Some more ideas for you are here:
Take A Photo Tour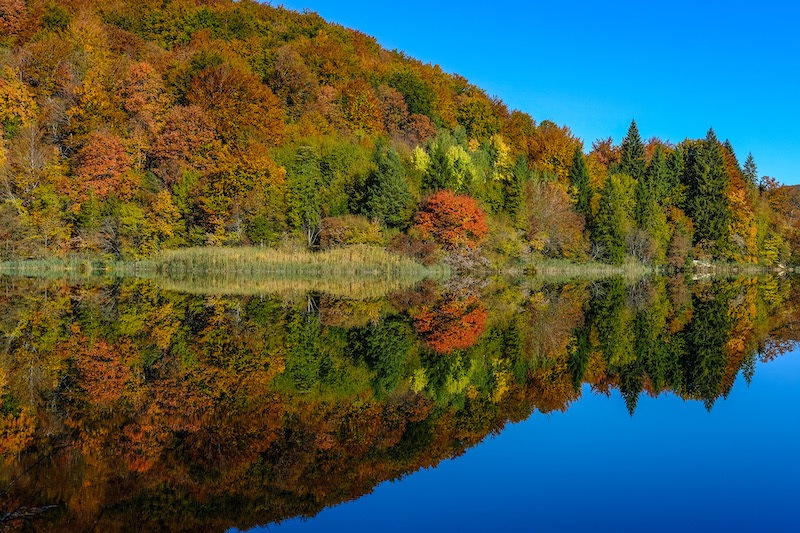 There is no denying the beauty of Croatia – I mean just take a look at Instagram on any given day of the week. Gaw-jus!
You can snap pretty pictures all over Croatia, no matter where you go – but – if you have a local with you, you're guaranteed to get extra good shots, and you'll to go places that your regular tourist just won't find.
That is where Igor's Croatia Photo Tour comes in! He has a team of local professional photographers who will guide you on your exploration of Croatia and the neighboring countries.
They have tours that are designed to be adapted to suit everyone. From beginners to fellow professional photographers. All the tours are fully customizable to your needs and interests, and they would be glad to create new ones just for you, any day of the year.
Buggy & Quad Biking
Loud, and boisterous, quad biking, and hooning in a buggy are just some of the ways to leave the crowds behind you. Revving your engine, you can get off-road and into some parts of Croatia that others on foot would never see.
There are lots of places across Croatia that offer off-road experiences, and also some that offer an experience that's right on the edge of the city limits.
If you're into breathtaking sights, then one place you have to see is the lookout, Vidova Gora, on the island of Brač. To reach the top you'll first pass several switchbacks, and then once at the peak, you'll have panoramic views of Zlatni Rat Beach, in Bol and you can wave hello the island of Hvar.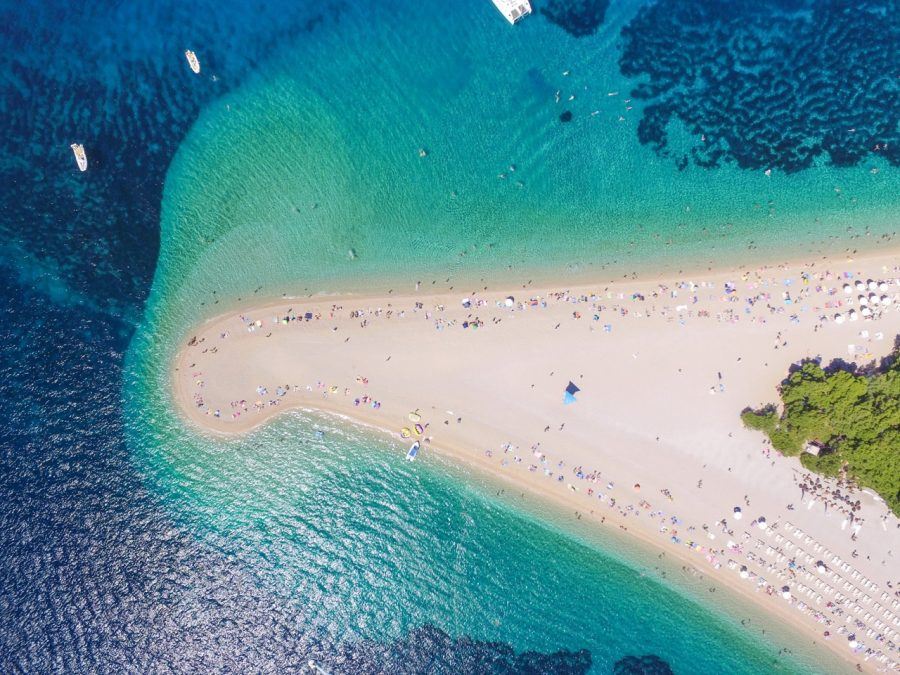 If you head to inland Dalmatia (and you should!), then you can explore Lake Peruca & The Cetina River Cetina and surrounding mountains – if you contact Asteria Adventures, then they can even guide to you a cave on your quad. Thrilling right?!
There are countless places to rent buggies and ATV's in Croatia, here are a few:
Jeep Foto Safari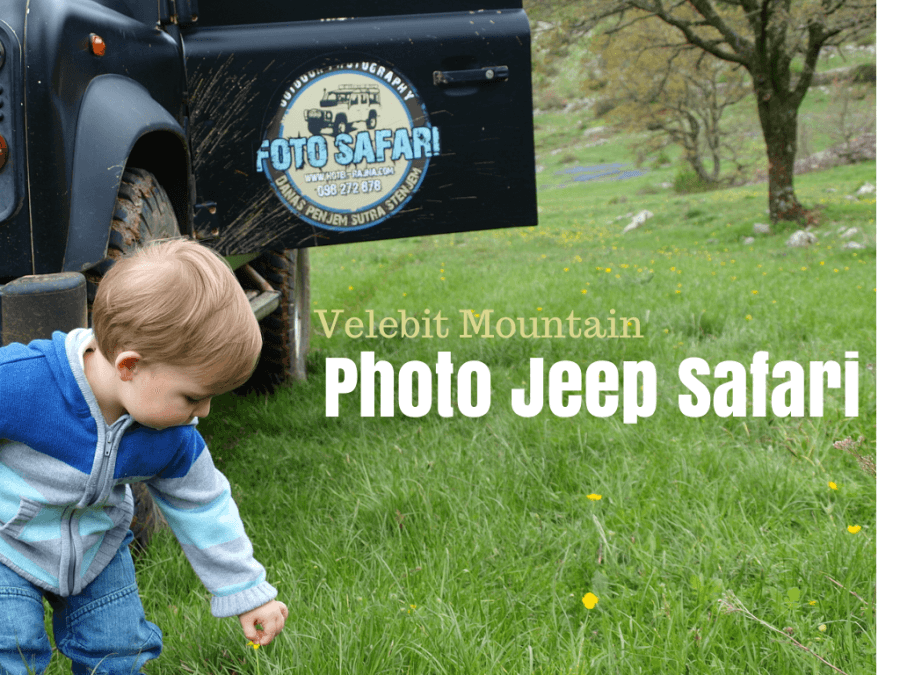 When we first moved to Croatia and this blog started to become popular, we made a deal with Bluesun hotels, to stay in Starigrad, Paklenica – near the Paklenica National Park. They then, arranged for us to take our then 2-year-old on a jeep safari. What fun!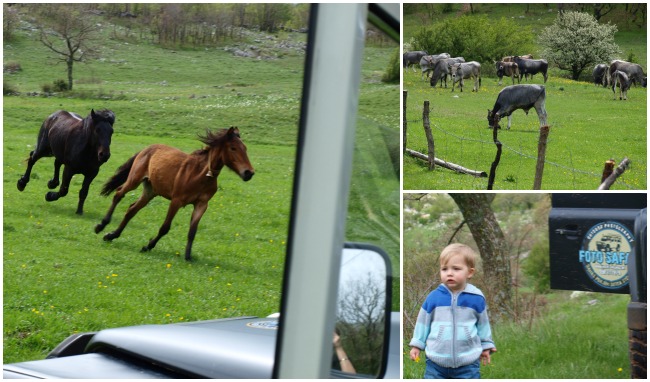 Private Tour Guides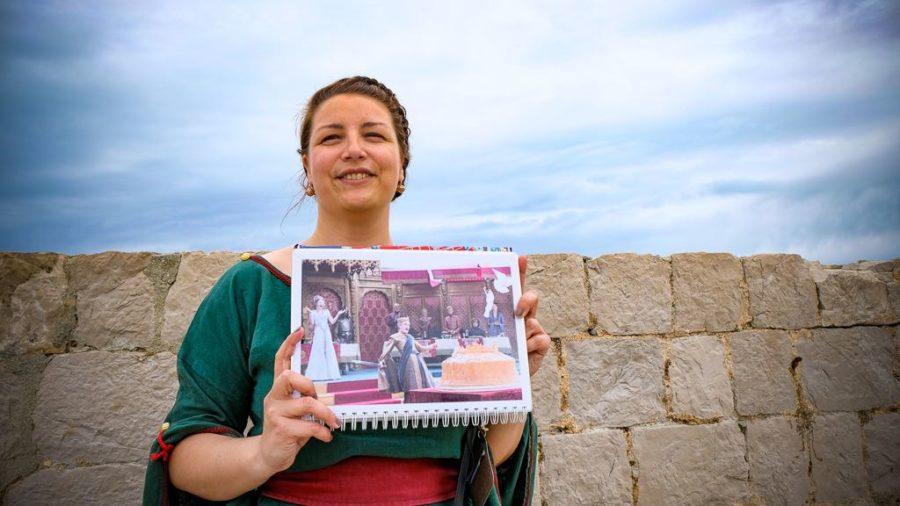 We can all meander about and admire the local architecture when we land in a new place. We can people watch, stumble onto a fabulous restaurant or cafe and have a great vacation on our own. But what about the centuries-old stories and fascinating facts about the buildings and the local people? That's where a local guide comes in handy.
Local guides know all the history, as well as having great recommendations for where to eat and drink, that are off the well-beaten tourist path, that you'd maybe never discover on your own.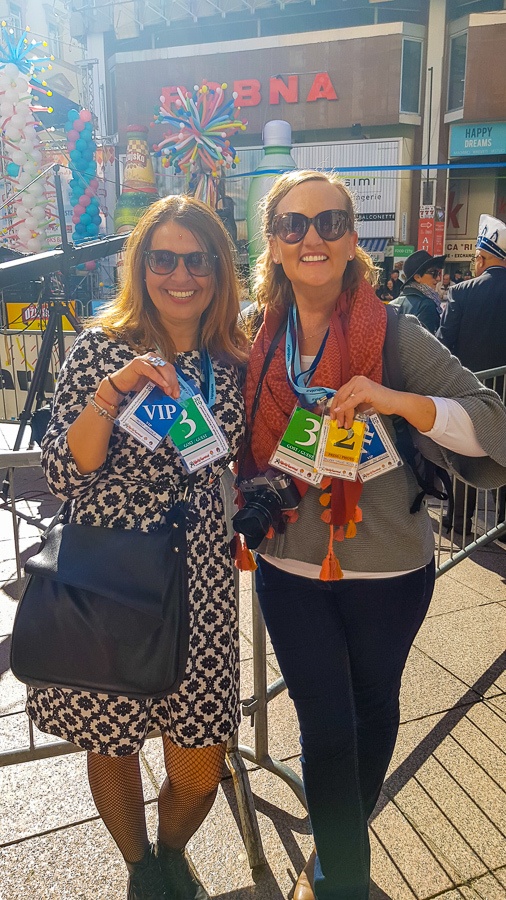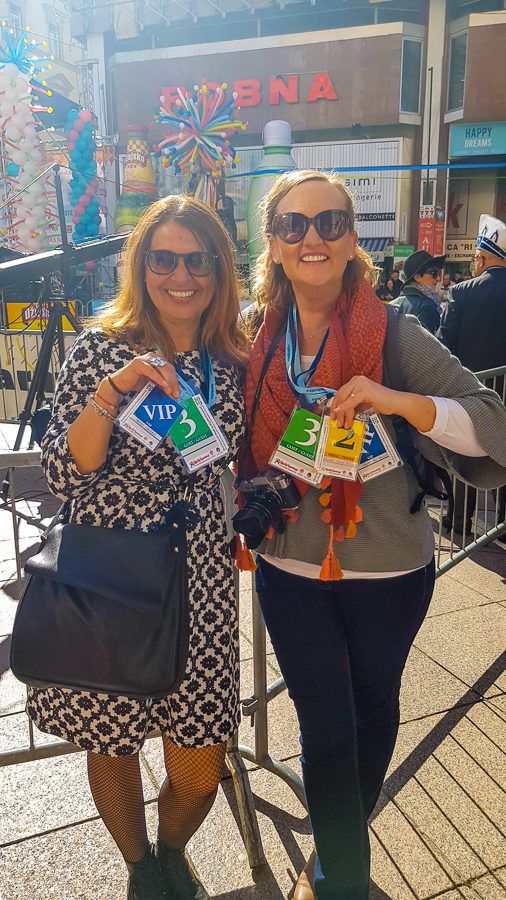 When I travel about Croatia, it can be that I am in a place for just 2 days and one of the ways I love to unearth the magic of a place, is to get a local guide. Especially when traveling with children, guides know the little spots that delight their curiosities.
One of Croatia's best guides is based in Split, one of Croatia's busiest tourist hot spots. Ivica Profaca is a local who'll show you Split in a way you simply could not discover on your own.
Ivica is also a journalist & blogger – so you know he has a knack for telling a story as well as being a professional licensed travel guide. He was born and raised in Split and knows the backstreets to avoid the crowds, he can also take you away from Split's busy Old Town and get you on day trips with a difference.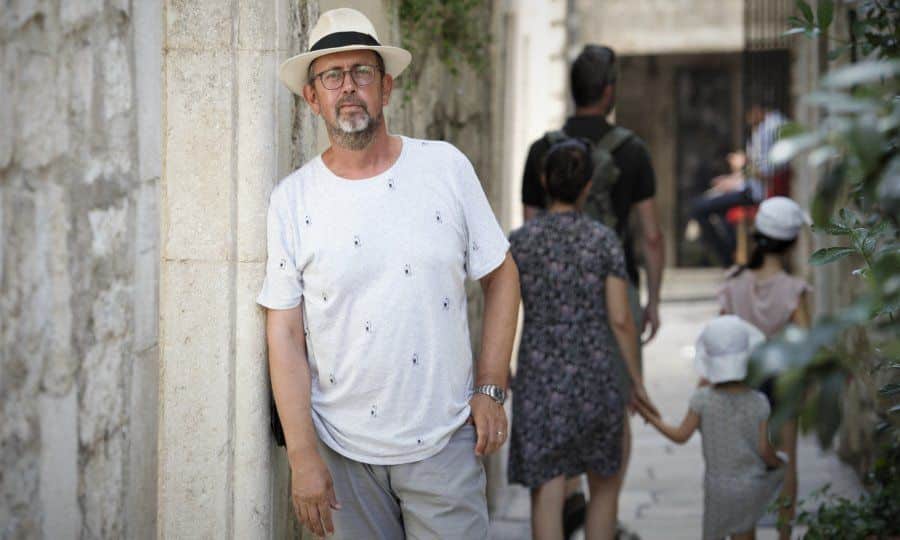 All his tours are all private, so you will not be with anyone else not in your traveling party. They can all be done one-on-one, to big families or small groups of friends.
You can find all his cool trips, and book them via TripAdvisor, he also has them Airbnb Experiences if you prefer to book them that way. The top tours he has are:
A man of many talents, he is also a license for Šibenik-Knin county, and can show you Šibenik, Krka, and also take you on special out-of-the-way islands like Prvić which is hots to the special Faust Vrančić museum.
Love hiking and want a guide? Ivica is your man. He loves all kinds of hiking and can take you around Kozjak and Mosor mountain ranges as all as onto the island of Brač, Hvar, and also Vis!
Other guides we have loved or had recommended over the years are:
Bike Hire & Cycling Tours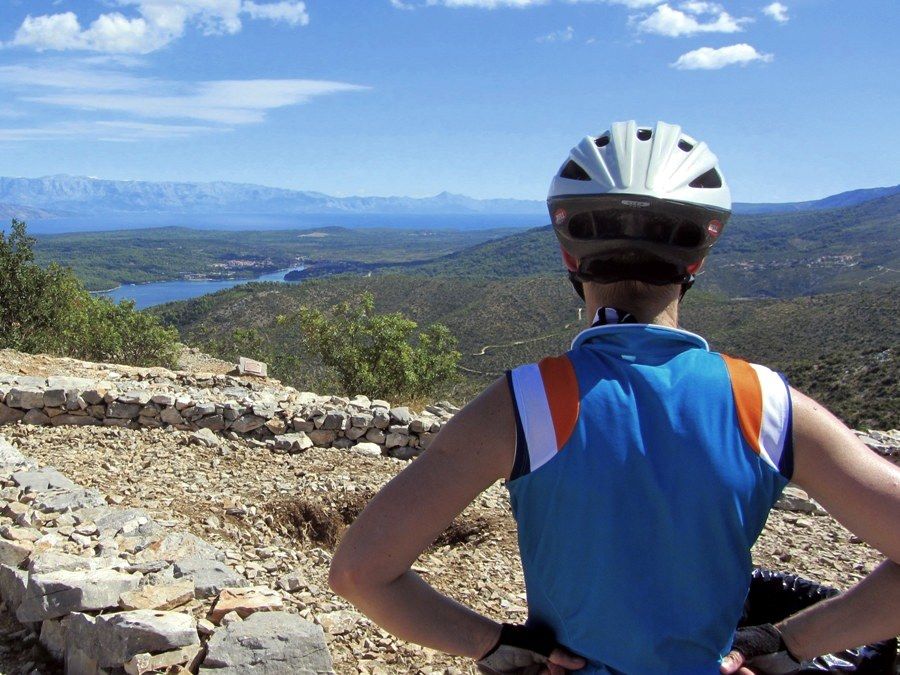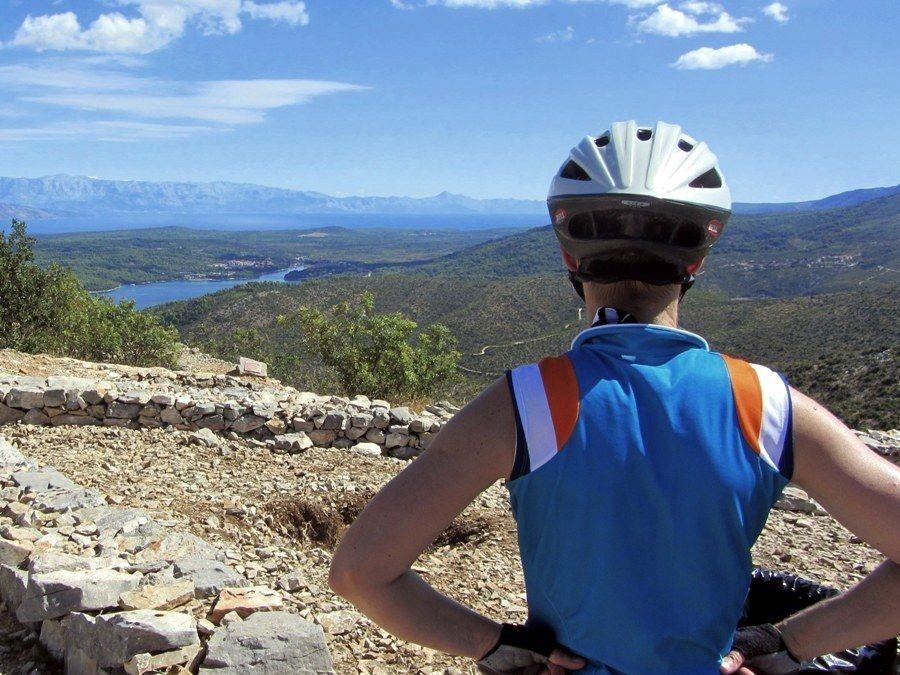 Oh, so many places to go and explore on two wheels in Croatia. There are trails for the beginner all the way to the professional cyclists.
A fellow traveler, Kiara wrote this piece on her experience cycling Croatia. She suggests cycling through the northern part of Croatia. In Croatia, you cycle for an hour or spend, as she did 7-days cycling between cities, villages, towns, and of course, the beaches. We've got loads of info Istria here, as well as here and here, so you can pick and choose your cycling start and endpoints.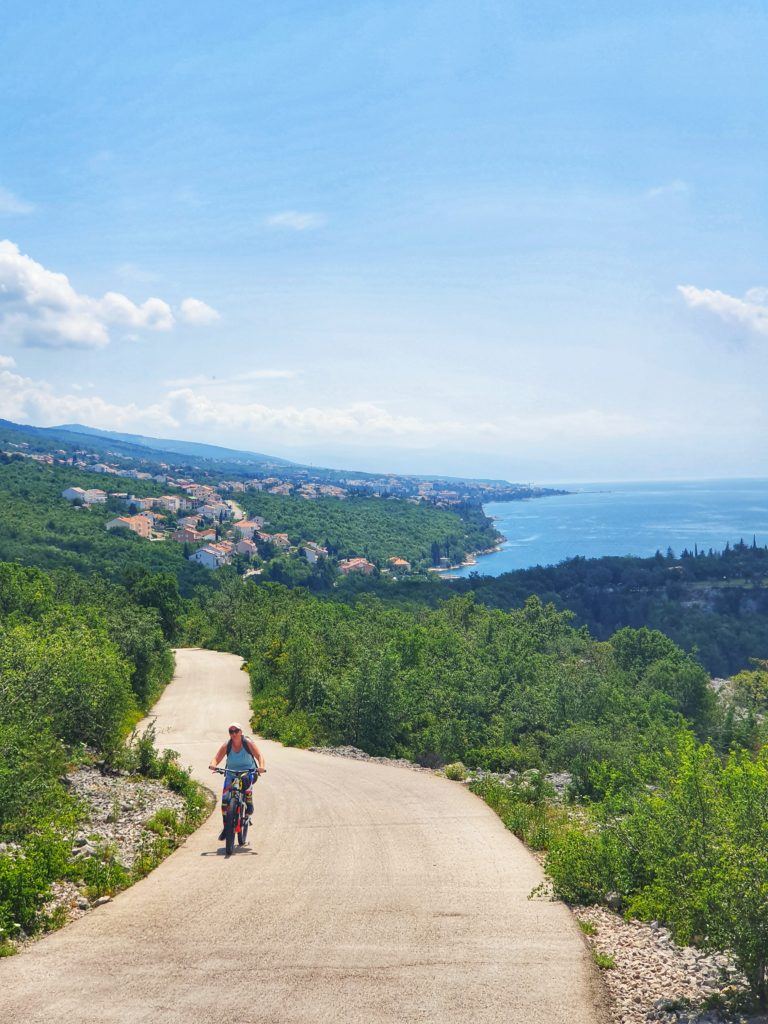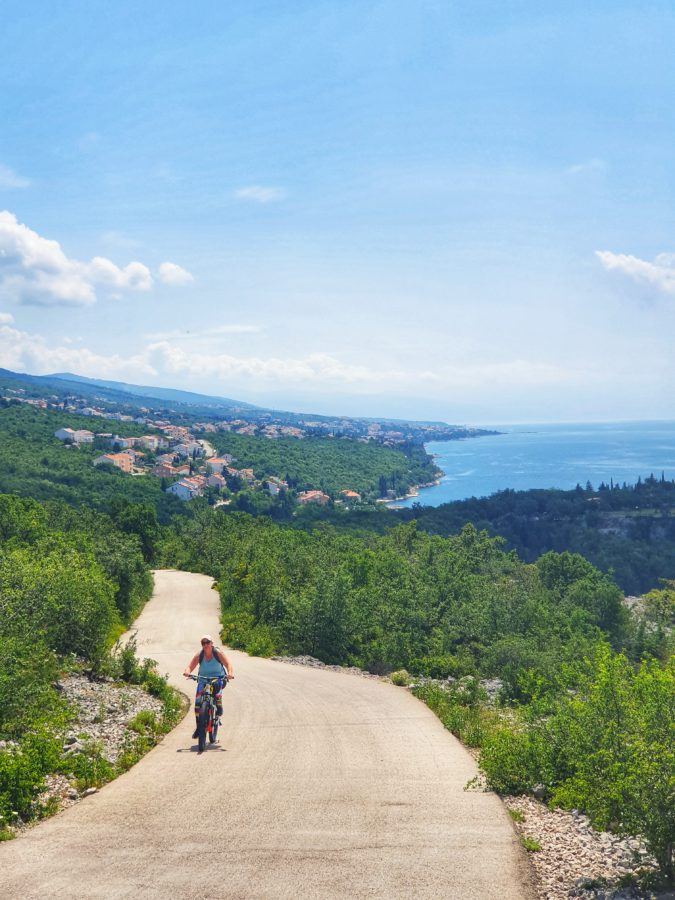 The beauty of cycling is that – unlike walking – you're traveling at a fast enough pace for the scenery to be constantly changing, yet you can stop as and when you want.
But, it's not just Istria that is made for cycling, blogger Sue, who also happens to be a cycler, said that besides the pristine pebbly beaches, quaint towns, and gorgeous vistas, Hvar Island provides a wide variety of spectacular terrain for those on bicycles.
In Croatia, you can choose from steep uphill climbs, forests, caves, and or small seaside villages, but before you do remember these tips:
Have a bike map with you and be sure of your route
Take plenty of water and food with you
Arrange your bike rental ahead of time (we have some suggestions below)
If you are not a confident and experienced cyclist plan to do a guided trip
If you're kind of unfit and not a cyclist – like me – then look for electric bike hire. Last year when I was in Crikvenica, I rode one for 15 km over a few hours – stopping for photos – and a beer. While I did work up a sweat, it was so much easier and enjoyable to use the extra boost!
There are thousands of places to rent bikes in Croatia, I rented mine at E-Bike while in Crikvenica and also friends highly recommend Rental Center for Istria.
If you want to explore the Plitvice area, check out Plitvice E-Bike Rental.
https://jistra.com/product-category/bike-tours/
Horse Riding & Horse Farms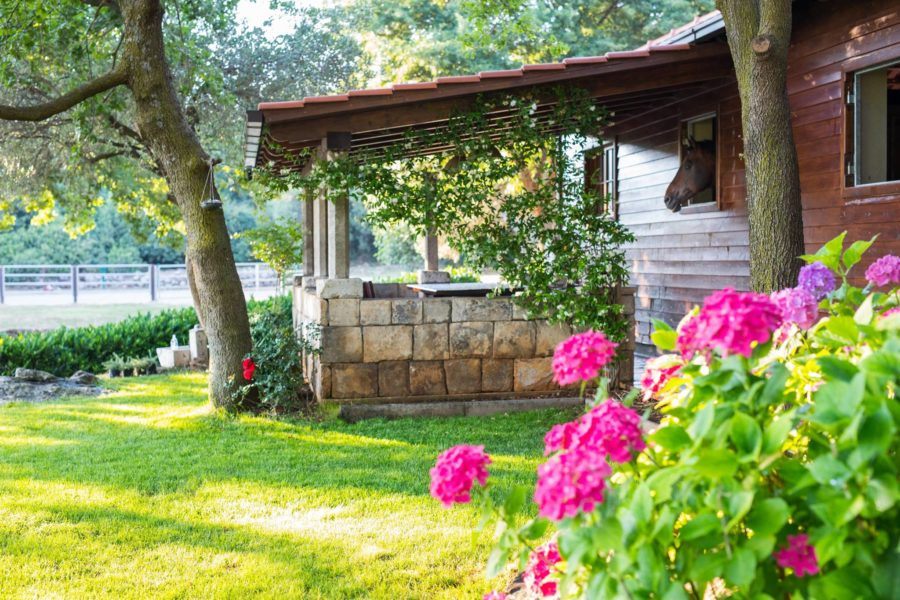 With so much open space that we have here in Croatia, it is not that surprising that there are lots of great places to ride a horse. One such place is Kojan Koral located in Konavle, near Dubrovnik.
They offer a horseback riding tour, with a max of 6 people. Where you can truly become one with nature; there is just you and your horse.
They'll arrange to pick you up from your accommodation in the Dubrovnik area and bring you to the start of the adventure.
The tour is with a guide, so you don't have to read a map, or navigate unfamiliar territory. They have all of the safety gear onsite and will give you a lesson on the fundamentals of horseback riding, so this tour is suitable for beginners
The ride isn't demanding and lasts two hours during which time, you'll trot along through rarely explored forest paths and preserved archaeological sites. Then, once back you are treated with a welcome home snack.
You can also try horse riding at: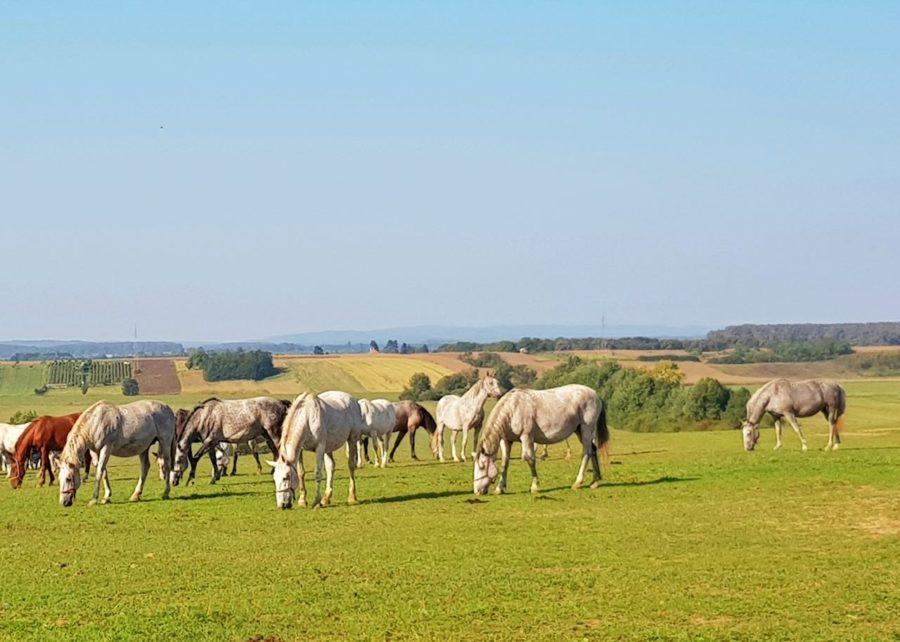 If you're not keen to ride a horse, head to Slavonja, eastern Croatia, where you can see the horses at the world-famous Stud Farm Đakovo. I was there in the fall, and it was once of the best things I did on my week in Slavonia – and I can say it's ideal for those with kids!
Picnics
You do not need a run down on what a picnic is, or how to enjoy one – that I know! But, what about a if I told you that there was a company that can create you a picnic basket filled with tasty Croatian treats, and also give you tips on a secret place to go to enjoy the picnic basket – would that peak your interest?
Thanks to my friend Tash Pericic you can find out all of this info and more – she interviewed Piknik Dubrovnik creator Alex Cram, who runs the private gourmet picnic experience was featured in the New York Times famous '36-hours' series.
I say, if it's good enough for the NT Times, then you'll love it too! Piknik was previously marketed as a way to experience the beauty and nature of the Dubrovnik region, minus the crowds – even before social distancing became the 'new normal'. Take a look here and tell us what you think.
Wine Tastings
We'll fill this in with loads of places soon, but to get started try these ones
Kayaking
I am not a fit person (though I have been working on that this past 18 months), but one activity that is low impact and not too strenuous is Kayaking – especially when you're in a bay of flat water.
There are literally a thousand of places you can rent a kayak in Croatia – and many more places to enjoy the beauty of the Adriatic, our lakes and countless bodies of water.
Last summer, I went kayaking with some other Moms, and we had an absolute blast with the kids in tow. Although it was a bit frustrating at first with my then 6-year-old who was bossing me about, telling me where to paddle, how fast to go, and so on. But, we soon got the hang of it and had a great morning.
Us Mom's wanted a super flat body of water, and close to home, so we went to Privlaka (20 mins from the city center) and hooked up with Leo, from Sea Adventures Privlaka.
He has a bunch of gear that you book ahead – or just show up and see what he has available. On offer are:
Regular sea kayaks
Transparent kayaks (they even have them set up with lights for the evening)
Stand up paddleboards (regular, kids, family, and also for fishing)
Underwater sea scooters (for kids and adults)
Sea scooters – which are jet skis for smaller kids
Kayaking Zrmanja River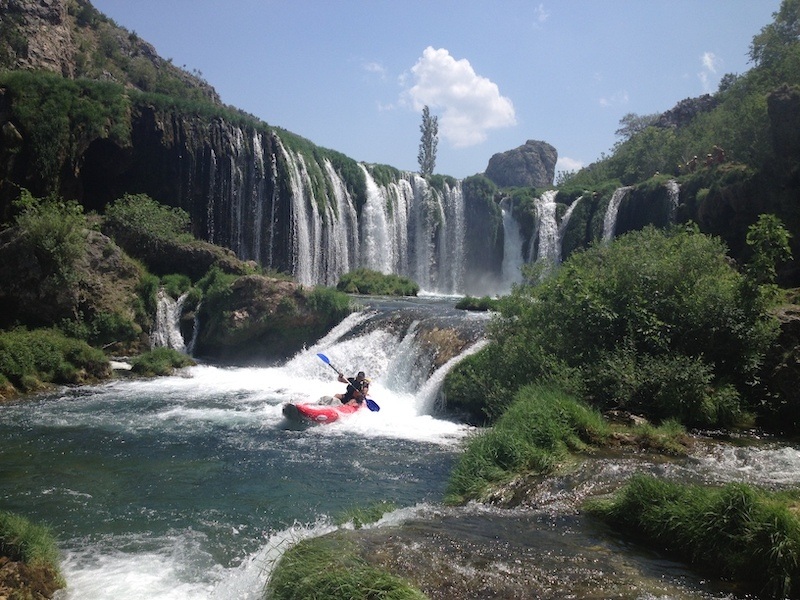 If you want to try something that is a little more adventurous, and on one of Croatia's most scenic rivers, then you should check out this kayak tour on the Zrmanja River with the Riva Rafting Centar.
The start of their kayak tour is on Kaštel Žegarski, a small village near Obrovac (which also happens to be a great place to stay to avoid the crowded city!)
At the start of the kayak tour, the guys have a separate dressing room for you to get ready, and receive your equipment (it's all done 1:1, and they adhere to all the COVID-19 rules imposed by law)
Each participant will receive the following equipment that is sanitized after each use:
Neoprene suit
Protective helmets, and
Life jackets.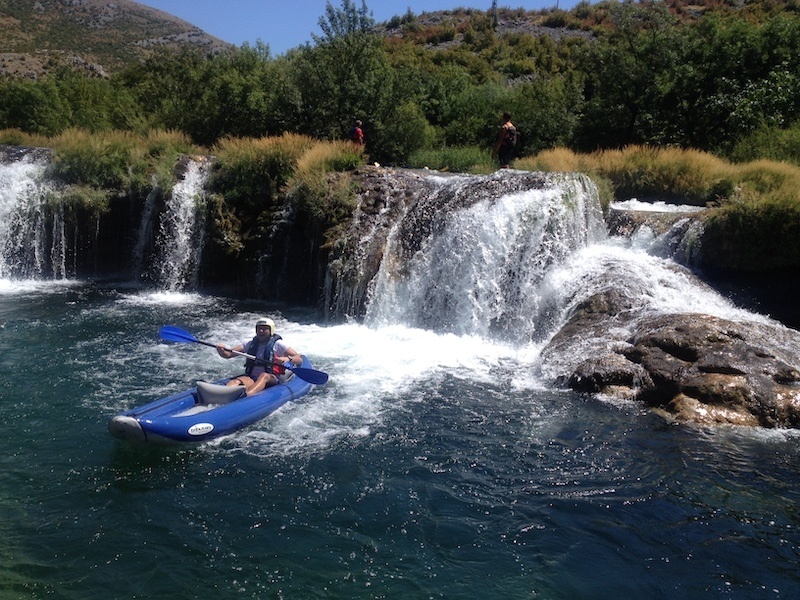 You will need to bring with you:
A bathing suit
An extra T-shirt
Water shoes or a second pair of shoes that can get soaking wet!
Once suited, you'll get a kayak lesson by a trained skipper – and then your enchanting 14km kayak trail experience begins. This area is pure, untouched nature, and you'll pass Veliki Buk, an 11m high waterfall, where you'll have a fantastic photo opportunity. A 15 min stop here, allows you to eat a snack and take a and swim in the river.
The Ogarov Buk waterfall is next (2 meters), from here you can jump – if you dare – don't worry, it's safe!
Depending on your group's pace and physical fitness, the trip can last from 2.5 to 4 hours. The kayak safari tours depart daily at 9:00 am – 9:30 am and again at 10:00 am!
Chasing the Donkey readers get 15% of bookings – so let them know when you book.
Kayaking Dugi Otok Island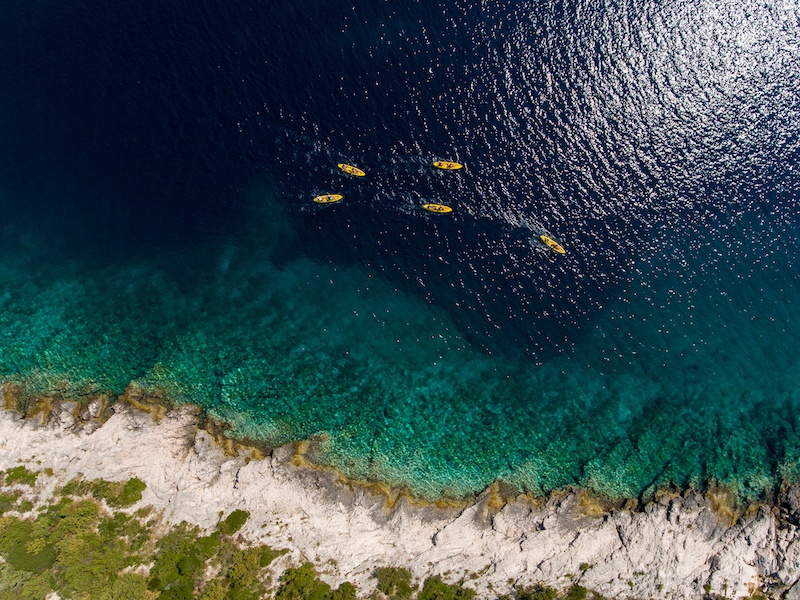 A short ferry ride from Zadar is the "Long Island," Dugi Otok. This island is an adventurers dream. There are lots of things to see and do on this island, as Jela wrote about here. Including a very famous beach! Read on to find out more about this beach.
One way to experience Dugi Otok is on a full-day kayaking tour. Once off the ferry, a van transfer will take you to the bay where your Long Island adventure begins. As you pass soaring cliffs, your professional guide will take you to secret coves & several sea caves.
When you return to the starting point, you'll be transferred to the north of the island, where you can grab lunch. Once your belly is full, you'll paddle again, this time to see a sunken ship, which offers a thrilling snorkeling experience.
The last part of your adventure will be spent on the white sandy beach of Sakarun – a place you'll need your camera!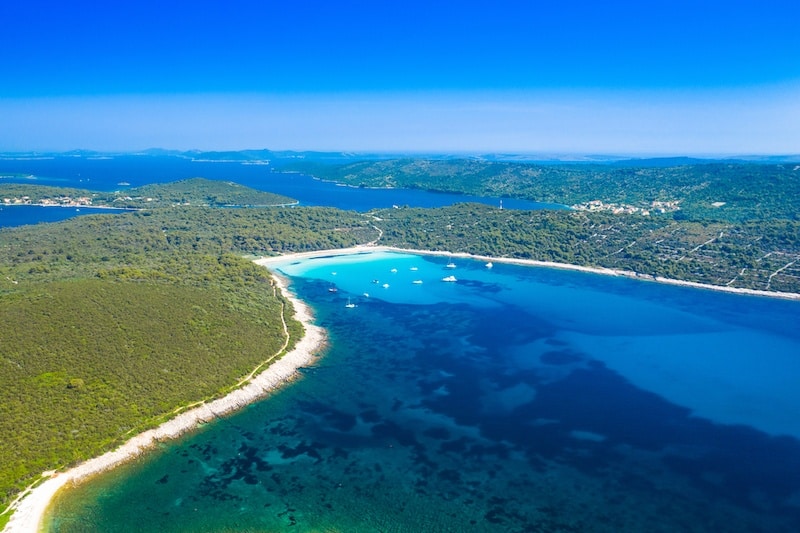 The adventure is all-inclusive, with ferry & van transport, guide, and insurance all covered. You'll just need to bring lunch with you – or 10 euros to buy it at a local camp.
Kayak Croatia also offers sea kayak rentals if you'd prefer to go at your own pace – as well as other tours. Check out the link below to see all of their offers.
Rafting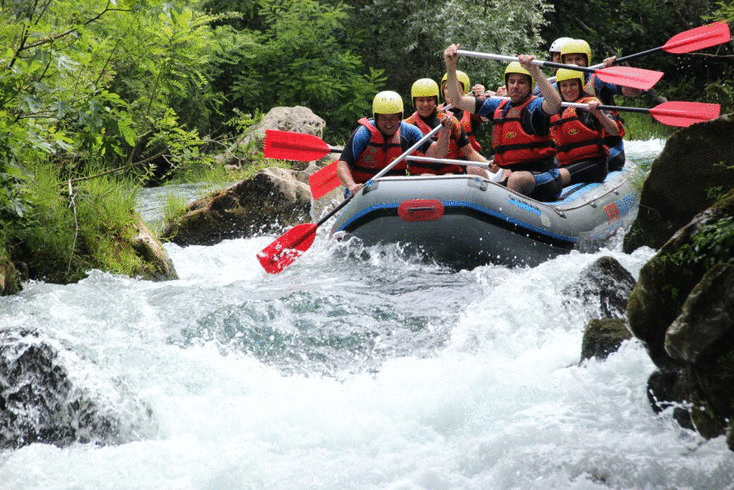 I remember the first time I went rafting, it was in Omiš, not far from Split. I was so scared. Then 5 minutes into it, I laughed at myself.
We jo
What fun it was! You can do the same tour here with Vir Rafting.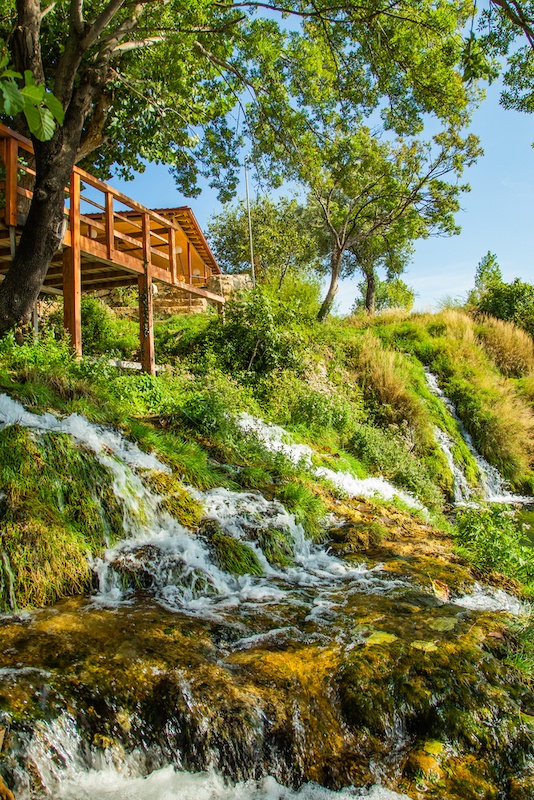 Mr. Chasing the Donkey has also rafted on the Zrmanja River, with Riva Rafting Centar. I could not join him, as we had no sitter to watch the kids – but when I picked him at the end, he was buzzed! Said it was even more fun that the Cetina River!
Stand-Up Paddle Board – SUP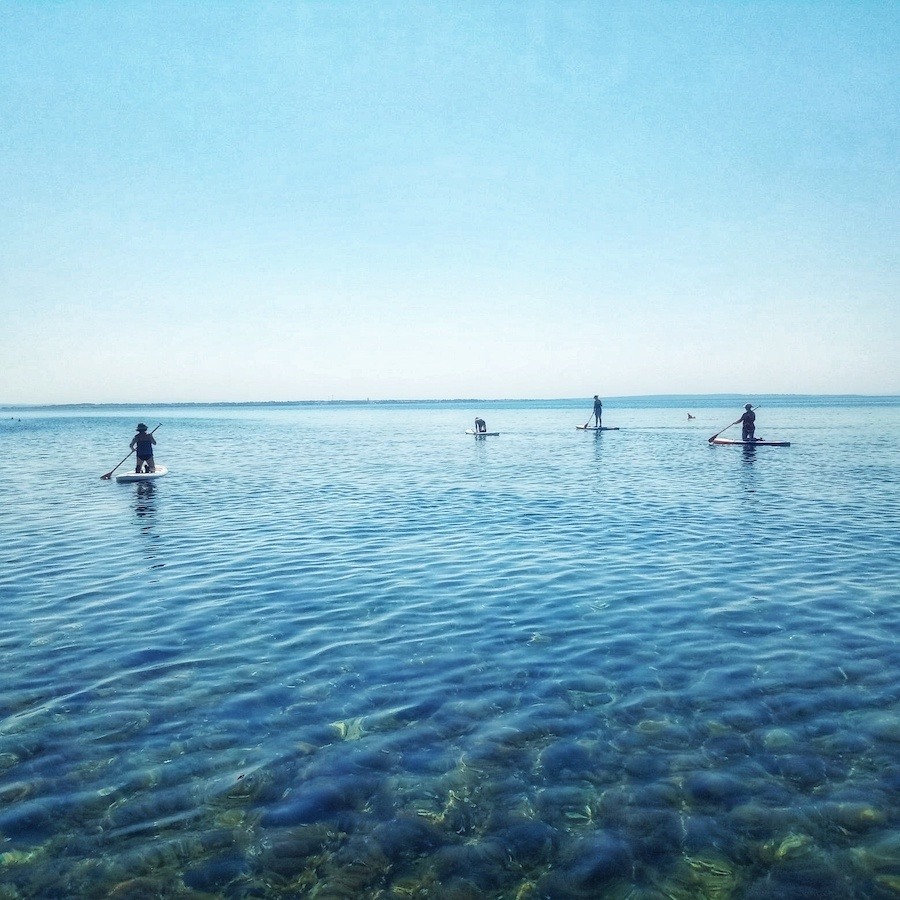 Last year I began a weight loss journey with Bagatin Clinic, and as a part of trying to be more fit and healthy, I tried Stand-Up paddle boarding with Jasmine from Dream Day SUP Walk.
She was extremely kind and patient. That's me kneeling in the photo above, on the far right, and before I knew it, I was up – and SUPping!
Her spot is on Vir Island, just 30 minutes from Zadar center – but she also has rooms to rent if you want to sleep on the island. Buses go to and from the island (which is connected to the mainland by a bridge), or she has parking if you'd prefer to drive.
National Parks
There are several national parks to enjoy, here is a full list of them.
Get Off The Beaten Path – Find Small Towns & Villages
Explore lesser-known villages with almost no tourists. Oprtalj is one fab example, instead of Motovun which is super popular. Or check out these other small towns and villages.
Out Of The Way Accommodation
There is no end of places to escape the crowds, here are two we know and love.
Stay tuned as we add more and more!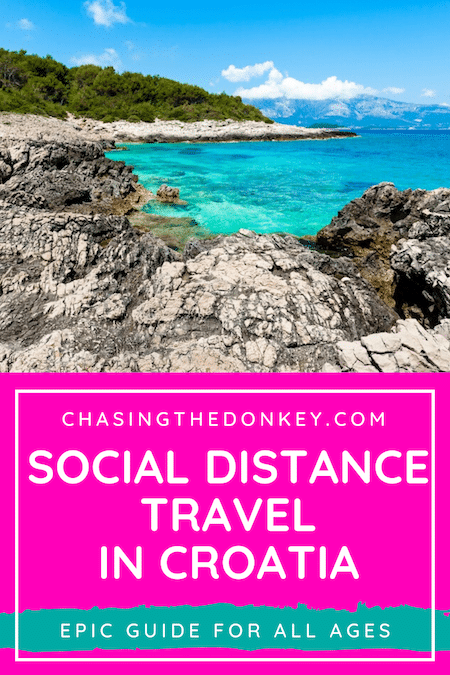 COVID-19 And The Balkans
Share