We may earn commission from affiliate links →
Hands From London, Grapes From Hvar Private Wine Tasting (With Croatia's Only Master Of Wine)
Written by Tash from www.tashpericic.com
This is an interesting time to be writing about travel and we take our duty to be responsible in promoting travel very seriously. However, as mentioned, Croatia has opened her borders and we are expecting to welcome some travelers (nowhere near previous numbers).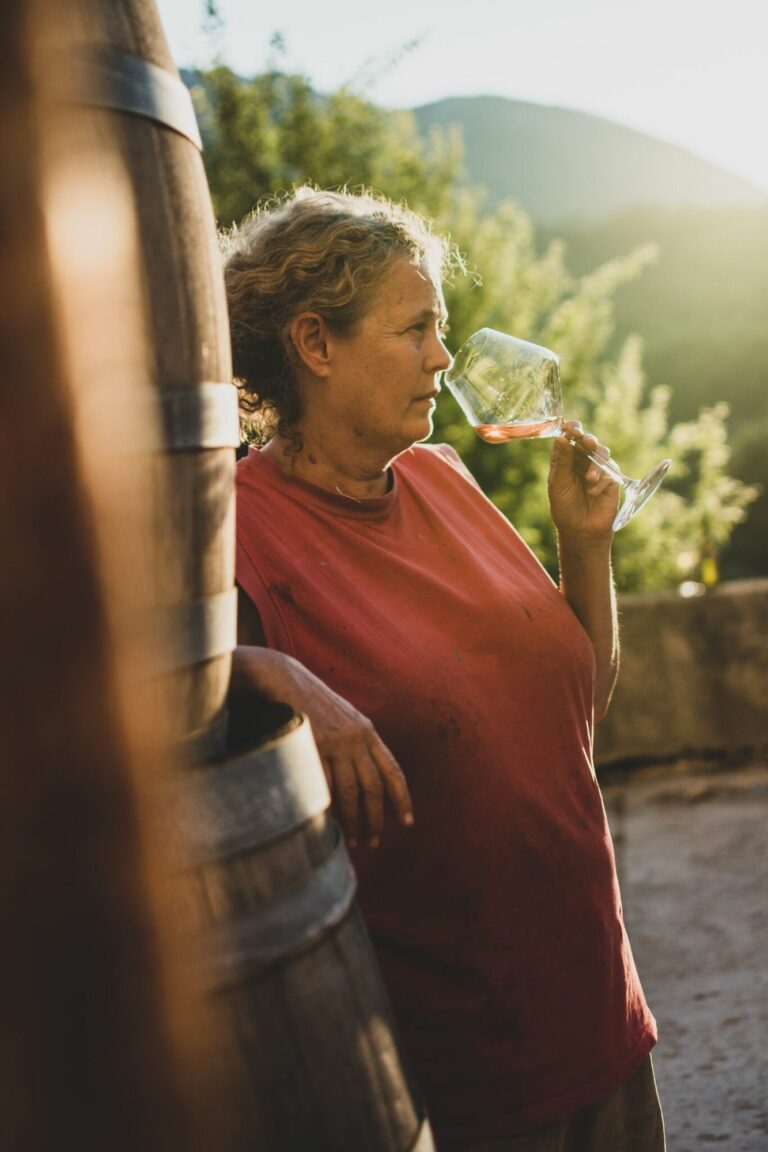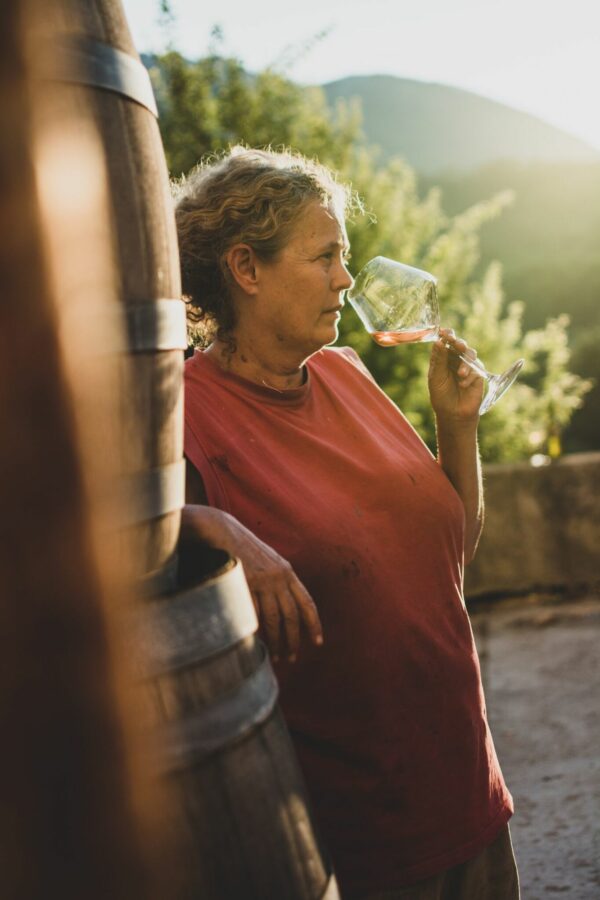 With this in mind, we decided to share stories about unique travel options and experiences available in Croatia where you can avoid the crowds (respect social-distancing) but still experience the best of Croatia.
On this note, let's talk wine – an essential element in a good travel story (for those who drink). Did you know that Croatia has more than 130 indigenous grape varieties or that the famous Zinfandel grape in California originated from Croatia?
Did you know that island Hvar has had vines since the Ancient Greeks first arrived in 384 BC (maybe even before!) or that Hvar was named one of the Best Wine Regions in the World by Conde Nast in 2017, among wine giants like Spain, France and Italy?
No?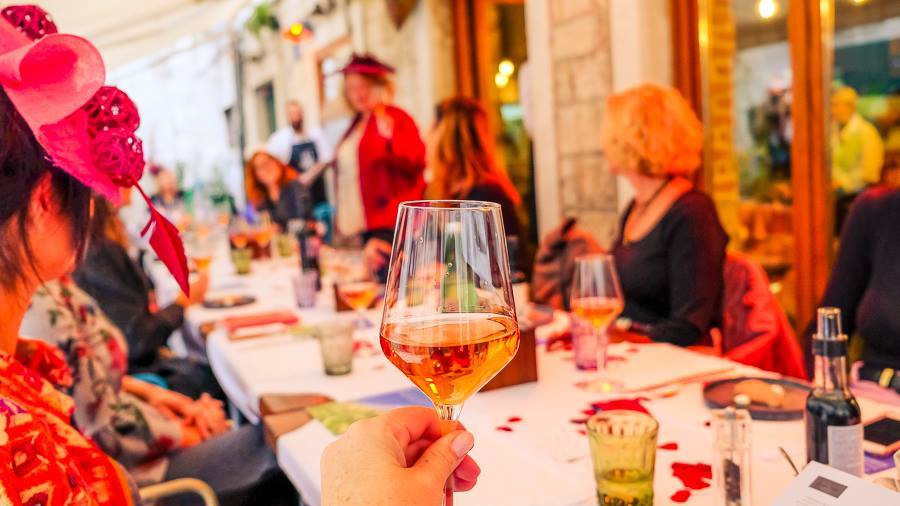 Don't worry, when I first came to Croatia, neither did I. Most who travel to Croatia are picturing the turquoise waters, sunshine, and maybe seafood but few have any expectations when it comes to the wine, let alone discovering world-class wine.
There are plenty of incredible wineries and wine-tastings available around Croatia and we will try to share the best of them but today, let us introduce you to a different story, meet Jo Ahearne – the only Master of Wine to be making wine while living in Croatia.
First, I need to emphasize how incredible the achievement and title of Master of Wine (MW) is; since the first exam in 1953, 467 people have passed the exam to hold the esteemed title (currently 394 in the world) – only a third of which are women!
Ahearne has made wines from Bordeaux to Burgundy, worked in some of the big wine regions in Australia from Barossa to McLaren Vale, and was even the head buyer at Harrods in London.
Yet, in 2014, British Master of Wine Jo Ahearne chose to move to the island of Hvar in Croatia to make her own wine. Why? Ahearne was fascinated and inspired to do more with the lesser-known indigenous grapes of Croatia, believing their potential has barely been tapped or more aptly – bottled.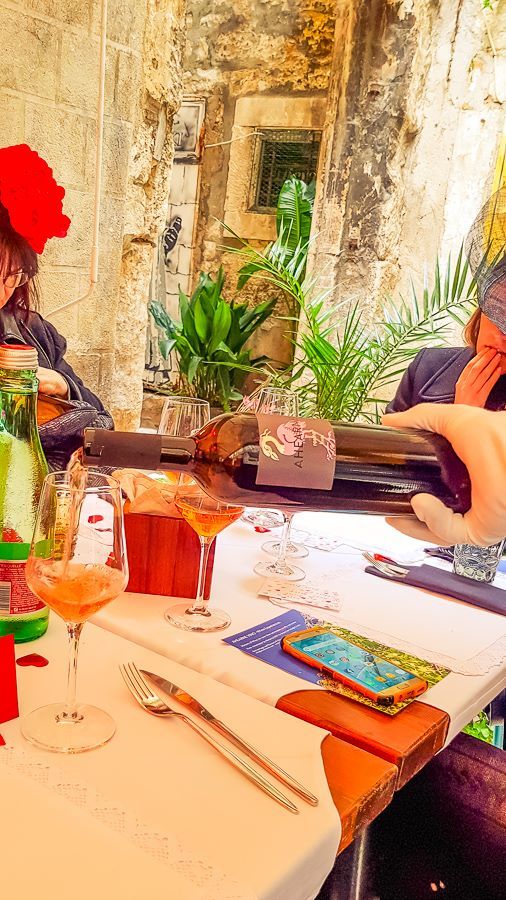 Ahearne's first vintage was from the better-known Plavac Mali (son of Zinfandel) – a robust red variety. But the first wine to hit the market was the gorgeous 'Rosina' Rosé, named after her mother (which makes me think that her fate as a winemaker was already written), made from Darnekuša.
Jo also has a white from the popular Dalmatian grape variety Pošip (her first bottle scored 93/100) and a 'Wild Skins' blend made from three indigenous varieties (Pošip, Bogdanuša and Kuć), was voted a top 10 wine by Plava Kamenica in 2017. Ahearne Vino appears on wine lists around Croatia and is currently exported to the UK, Ireland, Australia, Japan, Denmark, and Singapore.
"Ok, great, so I should try her wine while in Croatia?"
Actually, you can go one better. Jo Ahearne, this fabulous, highly-acclaimed winemaker offers private wine tasting experiences on the island of Hvar!
What Experience Are You Offering Wine-Lovers?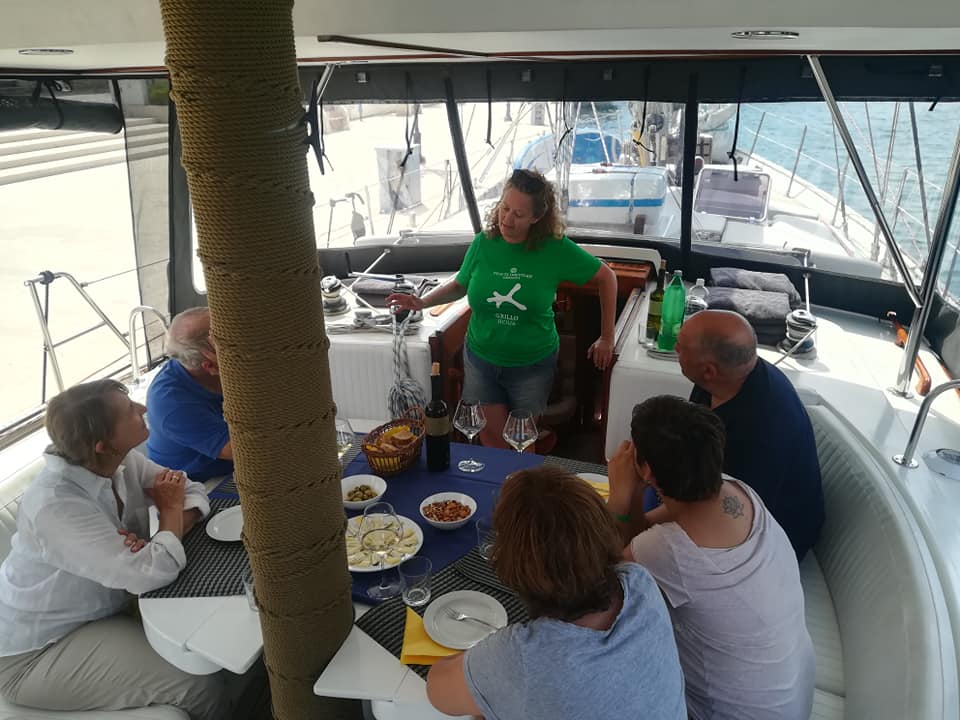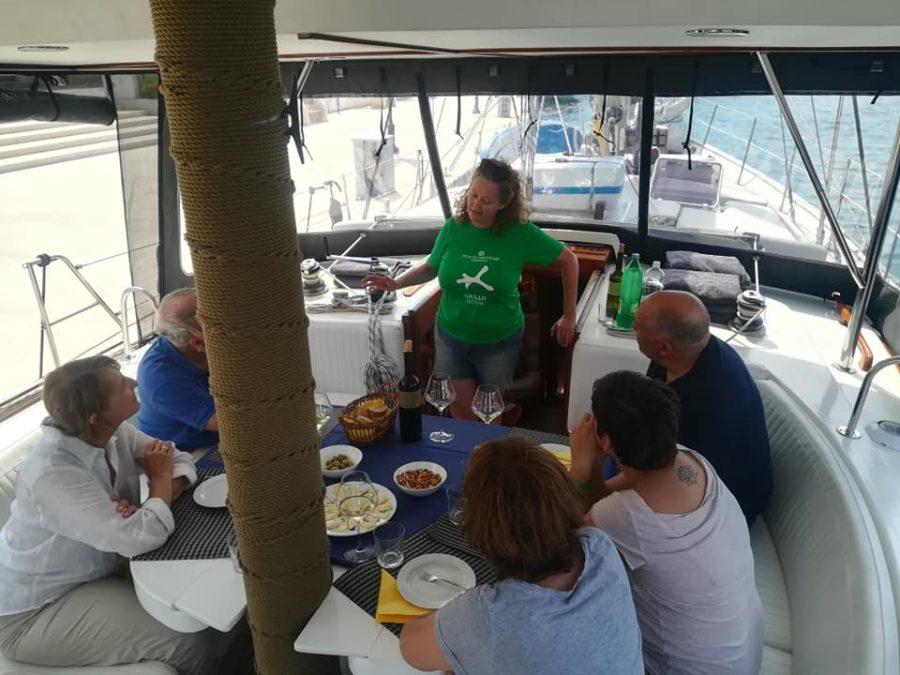 In general, I do tastings by reservation – however, if someone happens to come along and I'm available, that's never a problem. I offer three tastings:
20 euro per person per person is for a tasting of all of my bottled wines. The whole thing is very intimate and personal, run by myself and I don't take groups larger than 12 – and this year, I will not be combining groups. Normally, this lasts anywhere from 30 – 60 minutes depending on questions
35 euro per person per person is a tasting where I come to your villa or yacht and do the wine tasting and presentation there. Again, naturally, this is a great option given today's circumstances, we avoid crowds and strangers altogether
55 euro per person is the "Wine Geek" tasting; a personalized tasting through barrels and tanks, looking at different vineyards and sites and winemaking techniques as well as a tasting. I don't take any other bookings while this tour is in operation.
In addition, I do bespoke experiences for individual parties like four-wheel vineyard tours + tasting and even a half-day with a Master of Wine, where I act as a vinous guide through other wineries. Basically, I am very flexible and able to create your perfect wine experience.
How will your business adapt to new measures, social-distancing?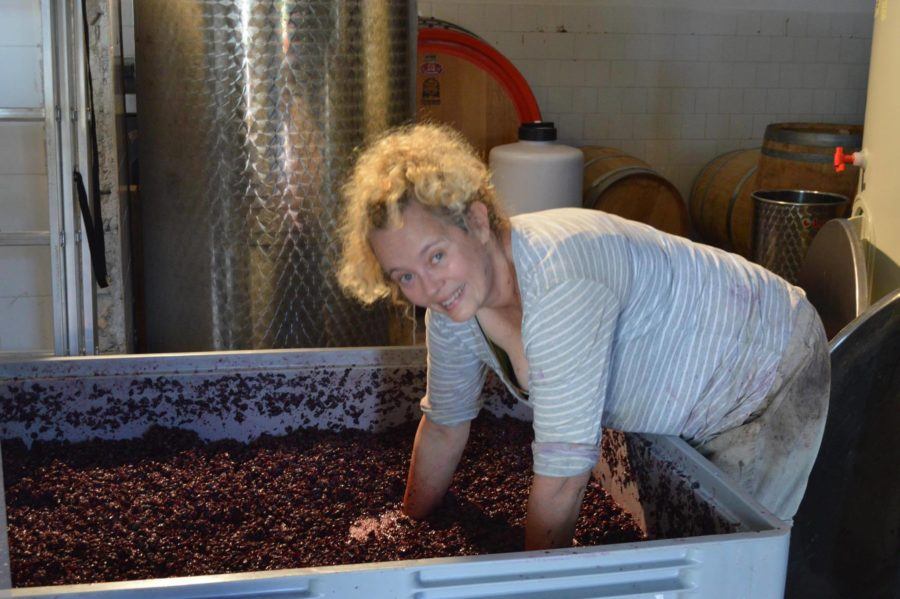 I work on my own so that's natural social-distancing, to be honest. During harvest I have people come and help but it's outside and we're not on top of each other.
As for the tastings, I've thought a lot about this. The tastings take place outside in small groups which helps. But this year I've decided that I won't allow 'mixed bubbles'; so, I will just accept one group at a time. This means that the meandering, different people who join together to share their love of wine won't happen but I believe it will make people feel more secure. It should also go without saying that I will personally take all necessary precautions and sanitize all bottles, glasses, and tables in between tastings.
What Is Unique About What You Offer Or Why Is It A Great Option For Travelers?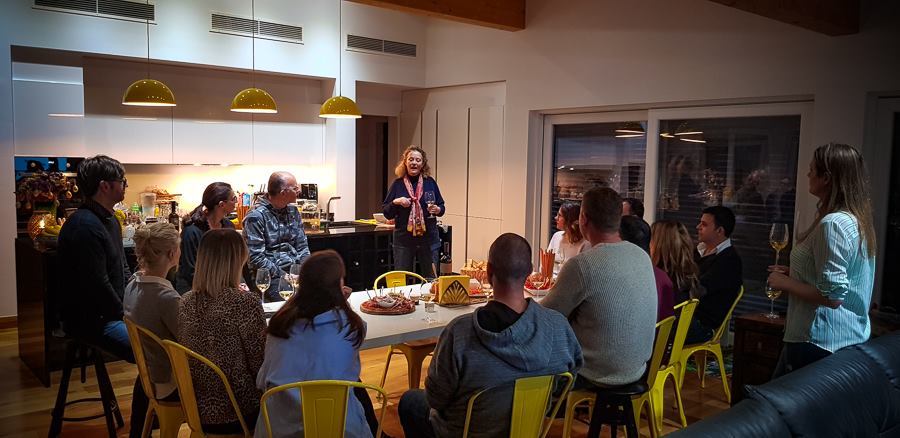 I'm always careful using the word 'unique' as winemaking is as old as the hills and it's done everywhere in every way.
In saying that, my 'strapline' is "Hands from London, grapes from Hvar" as my process is very hands-on (as you can quite literally see from the photos). I am the only Master of Wine living in Croatia and the wines have received edifying positive reviews both in Croatia and abroad.
But for me, it's the very personal, intimate nature of the experience at Ahearne Vino that makes it different. You're there in the winery with the winemaker tasting and discussing the wines. No one else. Just me.
Anything Else People Should Know About Your Offer?
The tastings are all in English as my Croatian is very basic, to say the least. But I also do the tastings in French, Spanish and Italian if needed.
A Personal Experience With Master of Wine Jo Ahearne Aboard Our Yacht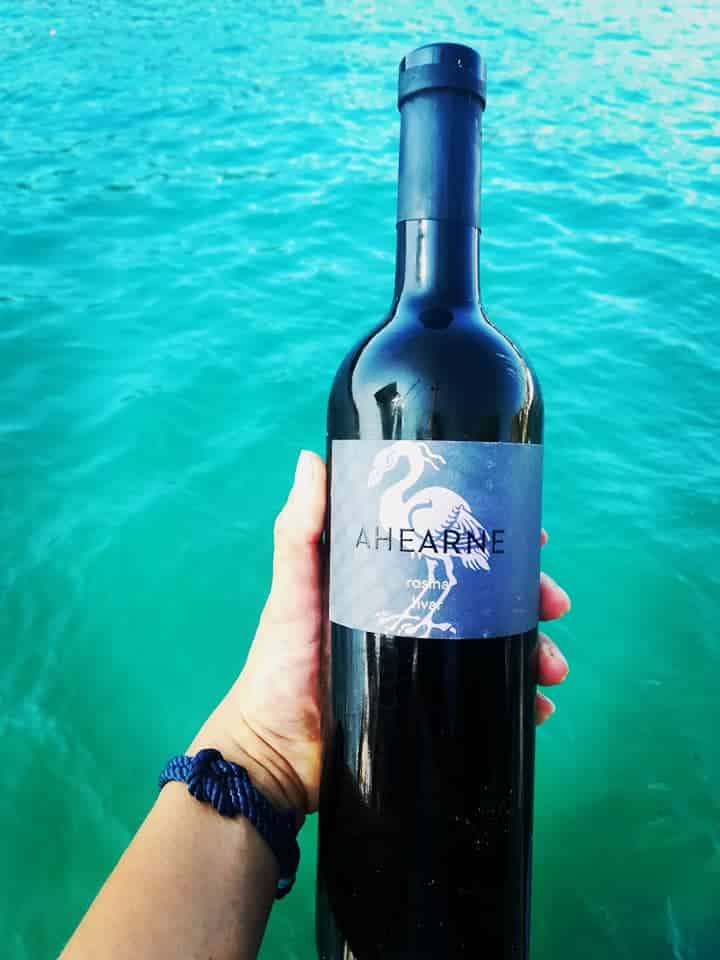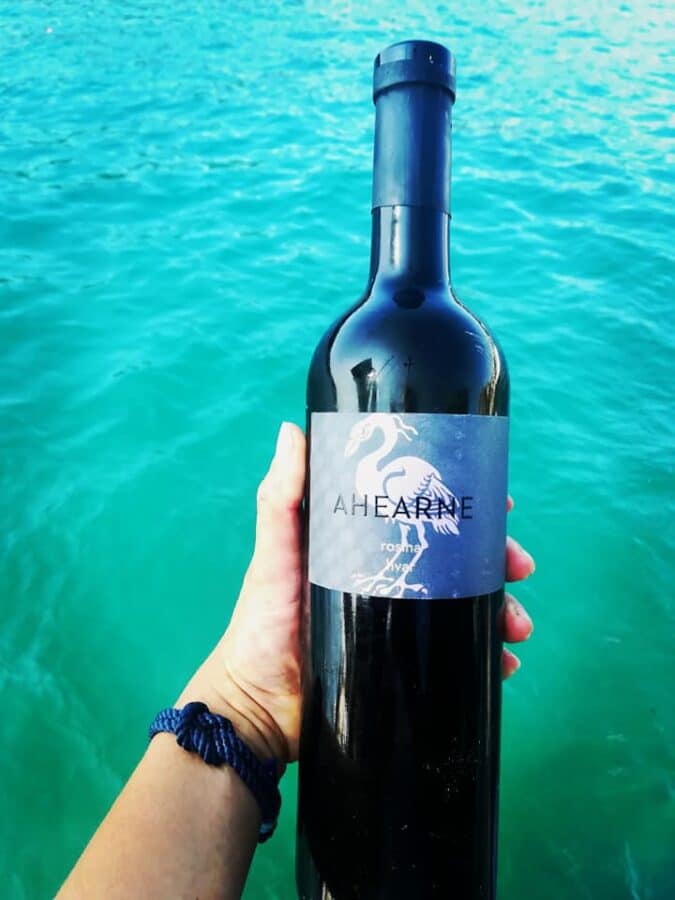 As a personal note, I have done several wine tastings with Jo over the last few years. I first encountered her wine tasting at Paradox wine bar in Split and was inspired by, not only her story but also her wines. Ahearne's wines are all beautifully complex yet far more delicate than 'classic' Croatian winemaking styles.
As I have spent the last 7 years sailing the Adriatic with guests, I started getting Jo aboard our yacht to do private tastings – which our guests loved! I have even done a food pairing aboard, as well as organized a 4-course food and wine pairing with Ahearne's wines in a restaurant. All of these experiences, were intimate, personalized, and became a fast highlight for our guests, including many wine connoisseurs.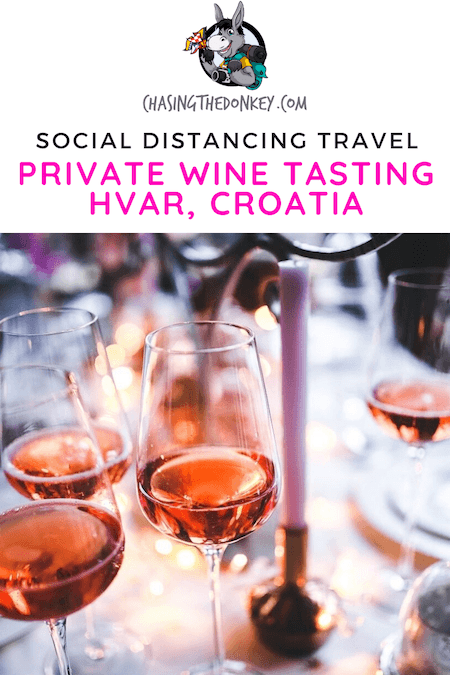 What If I Can't Do A Tasting, Where Can I Find Ahearne Vino?
Ahearne Vino is in the following restaurants:
360 in Dubrovnik
Monte in Istria (Michelin-starred restaurants)
Beštija, Dežman, Pod Vidom and Dubravkin Put in Zagreb
Fešta in Zadar and
On Hvar island – restaurants Dalmartino, Kod Doma, Divino, and Za Pod Zub deli in Stari Grad
In Split, you can also find Ahearne Vino stocked in the retail shop of Ma Toni and Storija
Wine Tasting With A Master Of Wine, "Hands From London, Grapes From Hvar"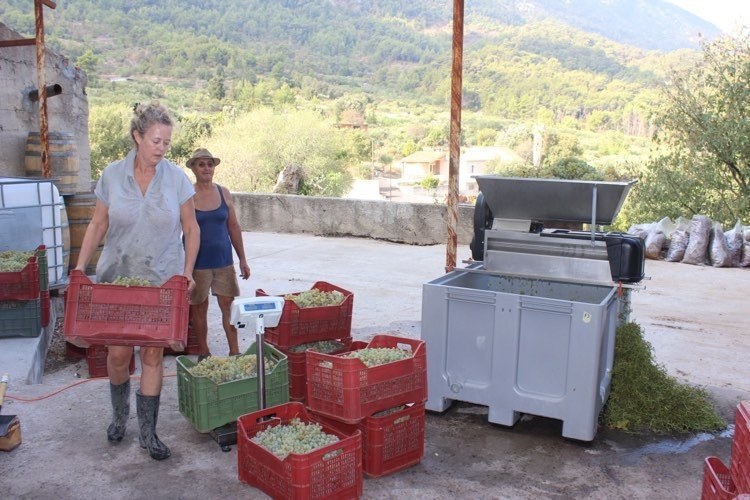 I love sharing the food and wine story of Croatia and I always think it's a shame when people visit a country and don't get to the heart of the authentic food scene or try local grape varieties. What could be better than trying high-quality wines with the winemaker herself – the person who has crafted every element of the process, who knows every wine note intimately? In my opinion, this is really something special.
If you are interested in doing a tasting or learning more, contact Jo and make a plan that best suits you!
or email: joahearne@ahearnevino.com.
If you found this article useful, why not show it some love.
More Ways To Discover Croatia With Social-Distancing
Share