Some posts contain compensated links. Please read this disclaimer for more info.
Private Boat Tours In Zadar
Since sharing our post about wanting to spread the word about small businesses in Croatia who offer a unique experience – especially with social-distancing aspects, we have already discovered so many new ways you can explore Croatia – safely.
In my hometown of Zadar, and the surrounding Zadar region, there are lots of ways to explore without the crowds – but there is no better way to ensure the lack of people – than by being on your own private boat.
And, I mean, who doesn't want to tick saying "my private boat", off their bucket list? I have done many private boat trips and sailing tours, and I can promise you, it never gets old.
Not ever.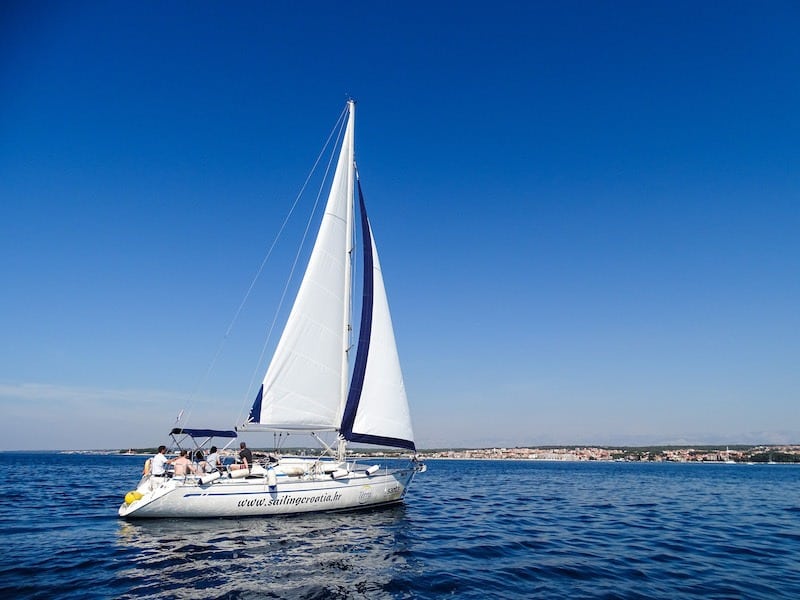 One company in Zadar owns three sailboats. Two smaller ones with the capacity up to 7 persons per boat and one slightly larger to accommodate 9 people.
They'll rent you the sailboat, with a professional skipper for one day, or half a day if you're short on time. You can even book a two, three for more day sailing trip with them – they are totally flexible.
Taking your own boat is the perfect way to discover the Zadar Archipelago and, of course, the Kornati Islands National Park – a place of true wonder.
Zadar Excursions Boat Trips
Take your pick of one of these, or ask them to tailor something to your needs – either way – a day in the Zadar archipelago is a must!
A Full Day Spent Sailing To And From Telašćica Nature Park
Departure from Zadar in the morning, cruising towards Dugi Otok island and Telašćica. If you are into sailing or want to learn more about it start the conversation with the skipper, or read a book with a glass of wine. Upon arrival at the Nature Park, you will have some free time for swimming and snorkeling. Take a walk around and find the donkeys!
Half-Day Afternoon Sailing
Departure from Zadar early in the afternoon. Sailing through the Zadar canal towards the island of Ugljan. You'll arrive in Preko, a small island village. You can take a walk around the small port or have a coffee in one of the beach bars, take a swim or visit the nearby islet of Galevac, the green oases where is located old monastery from the 14th century.
4 Day Zadar Archilego Tour
Sailing to and around, Ugljan, and Ošljak Island, Island of Pašman, the Kornati Sslands and Telašćica and finally Dugi Otok. The tour includes 4 days sailing with a crew with insurance, WiFi as well as fishing and snorkeling equipment!
or
We spoke to the guys to learn more about them and what they do!
Tell Us About Zadar Excursions & Its Ethos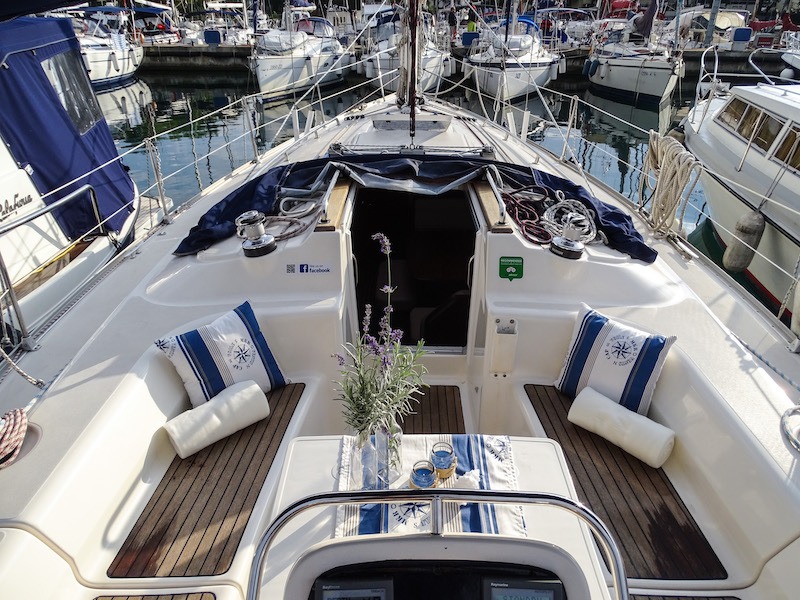 Zadar Excursion is the brand that we came up with in 2016 as we wanted to offer all the tours and excursions that exist in the Region of Zadar in one place.
Our website is created to help travelers plan their vacation in advance and it also gives the opportunity to the travelers who are already staying in the city to book a tour at the last minute. Through the website, we developed a special kind of collaboration with the retail network of travel agencies in the Zadar Region who are now able to book a tour for their guests through the website's extranet.
How Do You Feel About Travel And Tourism Given The Current Situation?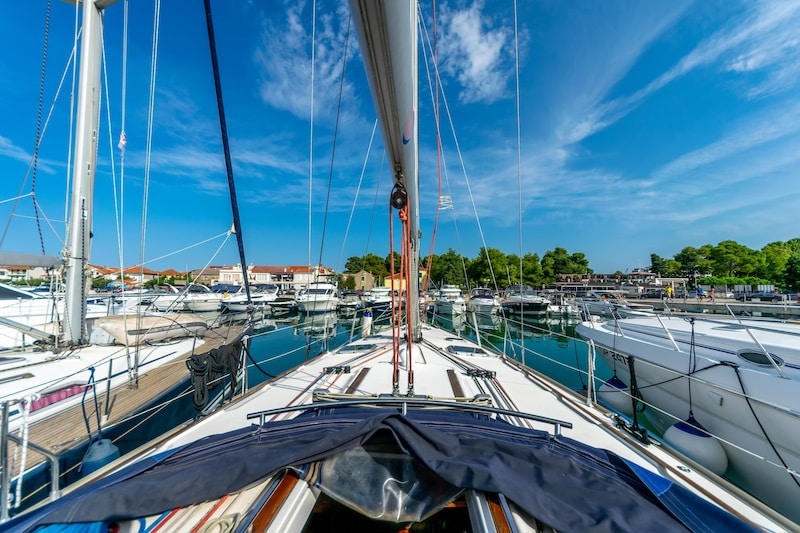 Our entire team sincerely believes from the bottom of our hearts that we will all travel again very soon.
COVID-19 hit us so suddenly and overnight it destroyed many of our plans for the close future. We feel privileged to live in a country that succeded to put the virus under control. The global pandemic made us think how travels in the future would look like. It confirmed that we have to act locally and think globally. Sustainability is our future, it`s a path that we must put our businesses on if they are not already there.
How Will Your Business Adapt To New Measures, Social-Distancing & Safety?
It is important to mention that we are following and respecting all the recommendations from the Civil Protection Headquarters and the Croatian Institute of Public Health. It is still early to know how the tours would be able to look like in the peak of the touristic season. At the moment we noticed our clients mostly inquire about private tours and is what we are focussing on.
What Are The Top 3 Social Distance Friendly Tours You Offer In The Zadar Region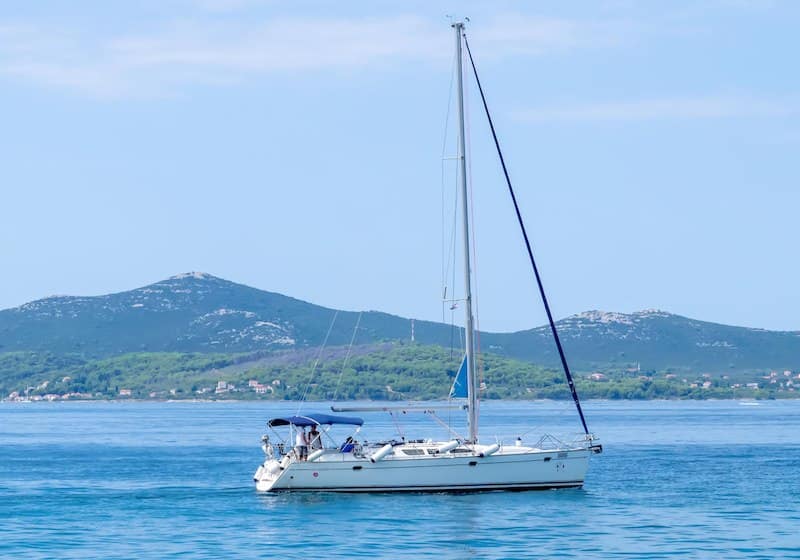 In our opinion, top 3 social distance friendly tours from our offer are Small-Group Sailing Tour to Telascica National Park, Half- Day Sailing in the Archipelago of Zadar, and the Zadar Market Tour and Cooking Class.
What Is The Number One Thing You'd Like Travelers To Know About The Zadar Region?
We would like the travelers to know that Zadar Region has it all. It offers a full package consisting of the blue sea, splendid beaches, numerous islands, historic cities, interesting traditions, idyllic countryside, cristal clear rivers, and a mystic mountain. Imagine what you could experience in a place like this.
Anything Else Guests Should Know About You & Your Tours?
We would like the travelers to be aware that to us they always come first. Our company is in the tourism business for more than 15 years and every day we are working on new ideas for improvement and development of our services so we could offer our clients the best of the Zadar Region.
Don't miss this list of hidden beaches to elude the crowds in Zadar!
If you found this article useful be sure to show it some love!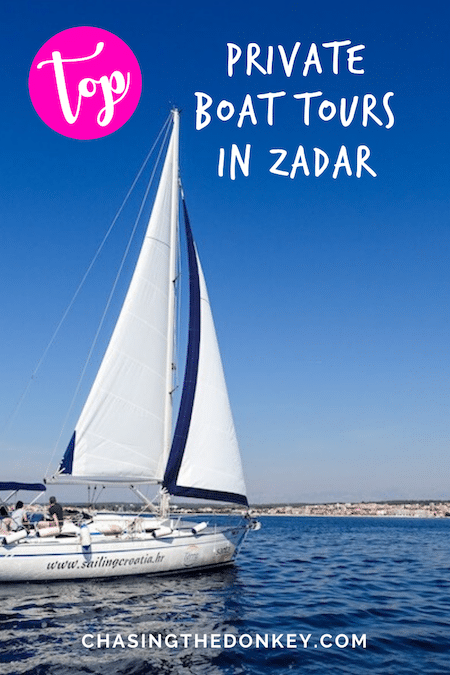 More Ways To Discover Croatia With Social-Distancing
Share