We may earn commission from affiliate links →
Planning A Trip On A Student Budget: 5 Things You Can Sacrifice
If you are stuck at home, you might be thinking about how you can escape from these surroundings and have some time for yourself. The best way to achieve this is to travel. Unfortunately, some people can't afford it. This is the reason why many students want to find at least a part-time job with a reasonable salary.
During covid times, applying for a job has become easier. A lot of workplaces have shifted to remote models, which means you can score a job in any part of the world. Hence, you can choose the best option which suits your preferences and interests. Because in order to be productive and make more money you have to love your job.
We need to remember that being a student means not only enjoying youth but also being overwhelmed with never-ending homework. In order to succeed and have good grades, students have to work really hard and put in a lot of effort.
Imagine doing homework on several subjects, and when you think you are done, you remember that you also need to write an essay. Then you think "Oh, I wish someone could write an essay for me", and it's understandable as you beyond any doubt have been overloaded with tons of assignments. Luckily, there are plenty of services on the internet that can simplify your life by doing certain tasks for you.
Now let's draw your attention to something positive like traveling abroad. No doubt, from the first glance at these words you imagine yourself lying on the white sand beach, drinking coconut juice, and enjoying the sunshine. Or you mentally go somewhere high in the mountains, where there are no people, no heavy annoying traffic, and no stress. All this is possible thanks to traveling along with other opportunities it provides us with:
Discovering new countries, their language, customs, and traditions.
Experiencing new feelings and emotions.
Expanding your worldview and gaining global awareness.
The chance to enjoy and know yourself better.
Getting unforgettable memories.
In your mind, you try to escape from the harsh reality of this world and find a sense of inner peace and harmony. Sounds amazing! But how can you do it if you are a student on a budget? This article is dedicated to things you can give up on if you are short of money but still want to travel.
When you are planning to go somewhere, you usually buy all the stuff before the trip. Because you are looking forward to it, you might be really excited and nervous. It can be the time when people tend to do rash purchases. Take a look through these tips on how to travel on a low budget and what things to sacrifice.
Let's get started!
Toiletries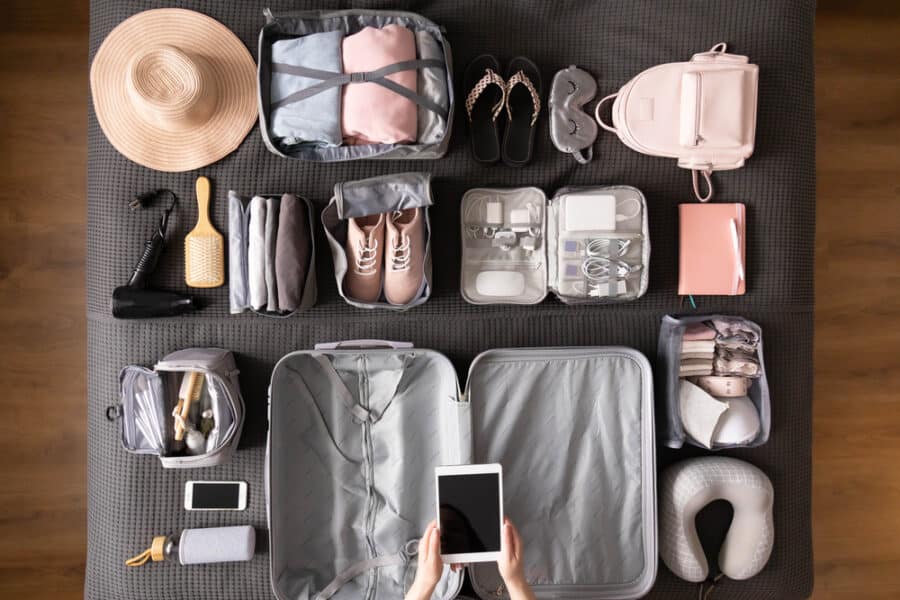 Before traveling you need to prepare the to-buy list in advance to avoid purchasing useless things. If you're staying in a hotel, you can skip on buying toiletries like a full bottle of shampoo, conditioner, and body wash. In most cases, hotels provide you with all the basic hygiene products. You just need to look for information on the website if these products will be included or not.
Don't forget to pack a good sunscreen if you're going somewhere sunny. These things are hardly ever provided by the accommodation and are always very expensive at the beachfront.
In case you are a backpacker, you have to buy some small toiletries, and even better reusable and environmentally friendly ones. It will allow you to save them at home after the trip and use them when traveling again instead of throwing them out, polluting the environment. But if you run out of toiletries during the trip, you can just buy a replacement at your destination.
Neck Pillows
A neck pillow is a really nice thing to have while traveling, but it is also a useless one for the entirety of your trip. When buying it, you both waste money and space in your luggage as a pillow can be extremely bulky. Of course, you will feel comfy on long-haul flights, but when it's over, you still have to store it somewhere.
In case you have a travel-sized bag full of necessary belongings, there will be no space for such a pillow. Thus, you will carry it in your hand which is not comfortable at all. So give up on this purchase and save money for useful things.
Choice Of Holiday Destination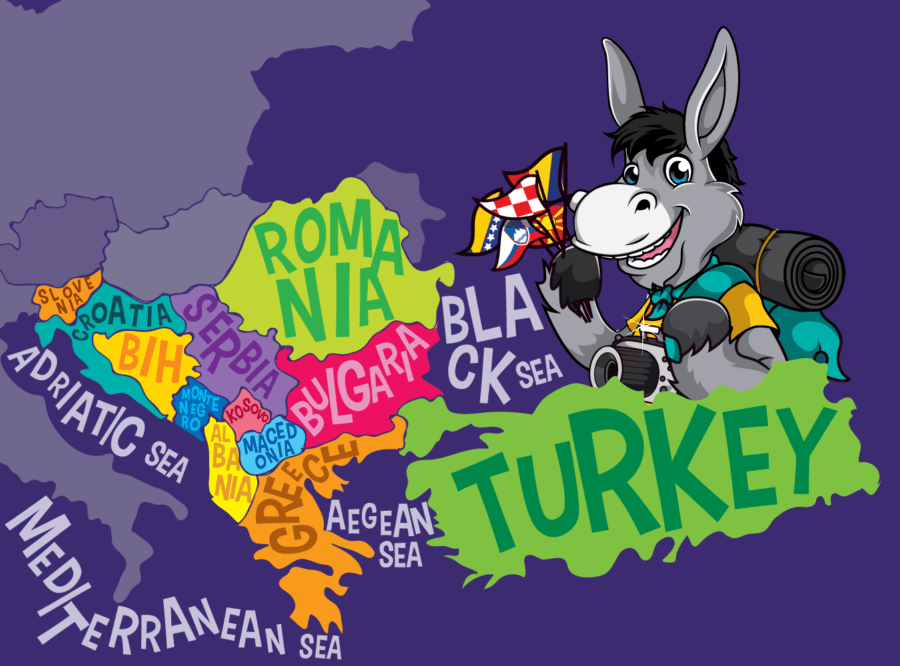 Making a simple decision on where to go can be a real problem for someone. Our world is extremely big and full of amazing destinations to visit. From South to North, from East to West, there are 197 countries, thousands of cities with their own breathtaking sights and places of interest. We are not even sure if one life will be enough to fully discover the world.
There are so many choices where to go, so for students on a budget, it's really important to search for the cheapest option. Make time to surf the internet in order to find some inexpensive but still worthwhile travel destinations. If you do, you will be sure you can afford what you want and not be afraid to run out of money.
Tickets
One of the most important things you should take into account before the trip is buying tickets. When you have already decided where to go, it's time to decide how to get there. That's why you need to look for useful services which can provide you with information about tickets (discounts, coupons, promo codes, benefits).
In order to save money, you should monitor cheap tickets. Of course, it means that you will, for example, have a flight in economy class, but at least you will spend less money. In case there are no suitable tickets, you have to keep up to date with their availability. Soon you will definitely find a perfect deal and finally start your trip.
In addition, there are some jobs that include traveling. It will be the perfect option for you, as your company will cover all the expenses so that you don't need to buy the tickets on your own. Thus you can spend them on whatever activities you want.
Travel Accommodation
Another important factor is the accommodation. Nowadays, people can choose the perfect accommodations among plenty of options. You can rent a room in someone's apartment, or a whole apartment, you can go to some cheap hostels or even go camping.
In addition, you can make friends with locals and ask if you can stay at their homes for free. Also, you can travel on the basis of volunteering. It's a great option, as some organizations provide people with accommodation. Thus, you both save money and help people. You can even help the world, depending on the goals of volunteer organizations.
Summing Up
In order to have an unforgettable trip, you don't need a great deal of money. If you will take into account all the information above, for sure you will have the best trip of your life. Don't feel desperate and upset that you can't afford luxury traveling, because not only expensive things can make you feel happy. Remember, money can't buy happiness, so pay attention to some small things which can also bring you joy and bright moments.
Share